Cooking Class - Vegetarian Southeast Asian Fare
Cooking Class - Vegetarian Southeast Asian Fare
51 reviews
51 reviews
COVID-19 protocols this chef will implement are:

Social Distancing Friendly
Experience authentic and flavorful Indian cuisine in Noe Valley
Chef Meghna has taken her love for vegetables to the next level by incorporating their flavors and crispness into mouthwatering foods from Southeast Asia. Having grown up surrounded by Asian culture, Chef Meghna has vast knowledge on a wide variety of Asian cuisine, and she is prepared to show you how to make delectable dishes from Southeast Asia that will showcase your favorite vegetables.

Your green beans will not be boring anymore, as Chef Meghna gives you the tips and tricks to turn a bland green bean dish into an Asian favorite. Discover how to pair mustard seeds, curry leaves, and coconut to take your green beans to a higher culinary status. Chef Meghna will introduce you to Navrattan Korma, a classic Southeast Asian dish with a selection of fine veggies seasoned to tickle your taste buds. It does not end there, as Chef Meghna has much more on her menu that is sure to please all veggie lovers, such as basmati rice, cheese and yogurt dishes, and much more.

Guests are welcome to bring beer or wine to enjoy during the meal.
Paneer Tikka
Indian cheese marinated in ginger, garlic, spices, and yogurt
Navrattan Korma
Medley of vegetables in an almond based curry
Green Beans with Coconut
Sauteed green beans with shredded coconut
Pineapple Raita
A sweet and savory yogurt based side dish
Pulao
Basmati rice flavored with whole spices sauteed in ghee
Most dietary restrictions can be accommodated if noted prior to the event. Please mention this in the message field when you submit your booking request as adjustments to recipes cannot be made during class.
Minimum Guests

2

Maximum Guests

8

Meal Courses

5

Event Duration

3.5 hours

Labels

Adult, Asian, Date Night, Indian, Vegetarian
Reviews guests left for this experience


Great explanations and oversight without micromanaging. Will look for more of her classes!


Meghna was incredibly knowledgeable put together an awesome menu & experience - not to mention the food was delicious. I would highly recommend her class!


My wife and I loved Chef Meghna's Vegetarian Indiana food class! A great mix of learning more about Indian food and learning to make it. Plus she made the whole thing fun and the space was lovely. Highly recommend.


Loved all the info about food in different regions of India and when/how to use certain spices. Food was delicious -- the chef and her recipes were easy to follow. Class ran over by 30 mins, though it was a pleasant class and I liked that we didn't feel rushed to finish.


Was so much fun! Learned a lot about Indian food/cuisine. Great people in our group which lead to good conversations and made the evening that much more enjoyable. Chef Meghna was fantastic— a great host and teacher.


Great cooking class. Before we started cooking the chef let us smell and taste all the spices while she explained how they incoporated into the dishes we cooked. Chef Meghna provided a fun and informative evening!


My son and I had a wonderful evening learning some Indian vegetarian recipes as well as a little history. We met some lovey people and had a really tasty dinner!


I loved the class!


Wonderful night! The food was delicious and I learned some good tips about spices and cooking Indian rice and vegetables.


Amazing time and I learned so much about Indian spices and food


We had a great time and appreciated Chef Meghna's patience, flexibility, and wealth of knowledge. We'd never cooked Indian food before but feel like we learned enough about the spices to try it at home. Thank you so much for a wonderful evening!


Chef Meghna was fantastic to learn from and expand my understanding and knowledge of Indian cuisine.


That this ended up being a private lesson was unplanned, but made for a focused and fabulous class. A lovely introduction to spices and a little Indian history was a perfect overture and we went right to work. Chef was generous with her time and taught us valuable cooking skills. We had a lot of fun and created and ate a memorable Indian meal.


The evening was amazing. A lovely educational but very fun experience. Excellent food, wonderful host.


Excellent cooking class my wife and I both enjoyed it immensely- would definitely do again


Chef Meghna was AMAZING. We had so much fun. Wonderful food, wonderful atmosphere, excellent teaching, a true gem.


Fun and delicious food!
Reviews guests left for other experiences with Chef Meghna


This was an amazing class that taught us so much!


What a great time! The food was excellent and we learned lots about Indian spices and cooking techniques. Meghna was the best.


Amazing class, informative and fun


Meghna was fantastic! I loved her introduction of spices and how each one was used. The rice was different and amazing as well as all of the savory dishes. Some of the best Indian dishes I have had even after travelled to India for 5 months. Thanks , we will be back!


Had a great time with Chef Meghna! Learned so much about about different influences on Indian cuisine and how the different spices work together! We can't wait to try these dishes on our own once we receive recipes! Definitely recommend to folks!


Chef Megha created a great experience for us...explaining the centerpiece of Indian cuisine, which are the spices and why certain foods and oils are used in Indian cooking. Super happy I took this with her. Thanks Chef Meghna!


Chef Meghna was a wealth of knowledge with Indian food, spices, and history of it all. I don't really cook so it was great to have her walk us through everything step by step. She was truly an amazing chef and I would definitely do another class with her in the future.


Meghna is personable and funny, while also sharing vast knowledge and experience. She has small, helpful tips, as well as a kind was of reassuring new cooks that finesse comes with practice.


This was a super fun night! Meghna made Indian cooking really accessible and helped us at each step. She also taught us about Indian cuisine and the typical spices used. Highly recommend if you're looking for a fun activity and/or date night!


It was informative, fun and had a great time with a few other people trying new things.


Meghna was incredibly knowledgeable and did a great job of demonstrating all the spices and flavors of Indian cooking! She delegated the tasks better than other classes we've taken and made sure everyone got to participate in the fun.


We had such a fun time learning from Meghna and cooking some really cool recipes. She was fun, energetic, and gave us home cooks some really practical tips. We loved this class!


Very fun and informative class that finished with a delicious meal!! Highly recommended!!


It was great. Learned a ton and ate some amazing food.


Chef Maghna is very sweet and welcoming! She makes sure no one feels left out. Definitely recommend taking one of her classes.


Truly enjoyed cooking with you:) Thank you for being such a great host. I had an amazing time. Thank you for making it an amazing and a memorable experience.


Good conversation, good food, a good night with good people.


We had a fantastic experience with Chef Meghna. We went for a team building activity, and it was better than I even thought it would be. Chef Meghna taught us so much about Indian cuisine. We learned about all the spices, spice holder, different oils to cook in and why. It was very informative but also fascinating. AT the end we had this AMAZING food that I thought I could never make. I would highly recommend Chef Meghna.


Chef Meghna is so helpful and awesome! We had an amazing night.


Meghana was a lovely host and a great instructor! We had a wonderful evening, and we're looking forward to trying out her recipes at home!


Megha was really great and informative. She did a nice job of balancing the cooking and the information so we enjoyed the evening and the company but at the same time we were learning and she was making sure we had everything we needed to cook the recipients at home. I think she mentioned that she is planning a street food CozyMeal option and when she does we'll be the first to sign up. Would definitelt recommend her classes to anyone


Chef Meghna was great!! In addition to sharing delicious recipes and walking us through making the dishes, she also shared a ton of interesting information about Indian cooking and food culture. The food was incredible and we really enjoyed her company as well! Would definitely come back for more!!


The six course classics of India course was great!


This was my first time doing anything like this, and I thoroughly enjoyed it. Meghna is super friendly, chatty, and easy going, and the group I was with were really enjoyable as well. I wasn't sure what to expect in terms of format but I enjoyed the fact that we were each given a recipe to "own" and we prepped and cooked it for the others while also learning about the other dishes as they were prepared. It was an easy pace and the food was delicious! Wish I could have eaten more!


She is super friendly , loved my experience with her , i will defeat take classes with her again


Great cooking class. I highly recommend it!


Chef Meghna was amazing! She was extremely helpful and informative with all the spices and always checked in to make sure we were enjoying ourselves while also learning. She's a very friendly and patient teacher with great sense of humor and showed us easy ways to make really tasty food - I couldn't believe the dishes that came out were made by us! Absolutely delicious, highly recommend her!!


Chef Meghna was absolutely fantastic. She provided upfront insights about regional cooking practices and spice usage prior to jumping into food preparation. Her kitchen made for a very personal experience that created a friendly, sharing atmosphere. We freely asked Chef Meghna questions that she was happy to answer. I would highly recommend this experience to anyone.


Very personable! Enjoyed her spice lesson. Meal was delicious! Would do it again!


Chef Meghna was a master in the kitchen. She gave us an small history of Indian cuisine and all the spices and then we started cooking. The dishes were fragrant, spicy and delicious. She is highly recommended.


Chef Meghna was amazing! She was very sweet, and gave us great advice on how to translate these recipes to make at home. Meghna's house is very homey and beautiful, and we truly enjoyed the conversation and recipes.


We had a lovely time. Chef Meghna is warm, thoughtful and knowledgeable. We've already started purchasing some of the ingredients to recreate at home. Highly recommend.


I enjoyed the time I spent with Chef Meghna. She was a great teacher & host. I loved the history of Indian cooking she shared with the class as well as technics that are used in Indian cooking. I have several Indian cookbooks which will be a lot easier for me to understand. I really enjoyed cooking in a home kitchen, it made for relaxing evening. I would definitely take Chef Meghan's class again.


Chef Meghna is super hospital and is able to accommodate for a variety of dietary restrictions. Her kitchen is a perfect space to learn traditional Southeast Asian cuisine.
Other Cooking Class Experiences you may like
Can be used for any experience or cookware
Meet your chef
---
I have often been asked about my culinary background, to which I facetiously respond that I come from a culture that has been focused on food for the past five thousand years. Certainly, quite a resume! Coming from a heritage that has food as the epicenter of most occasions, I found myself yearning to replicate the scrumptious delicacies, be it from high end Indian restaurants in Mumbai to street food in smaller towns such as Lucknow.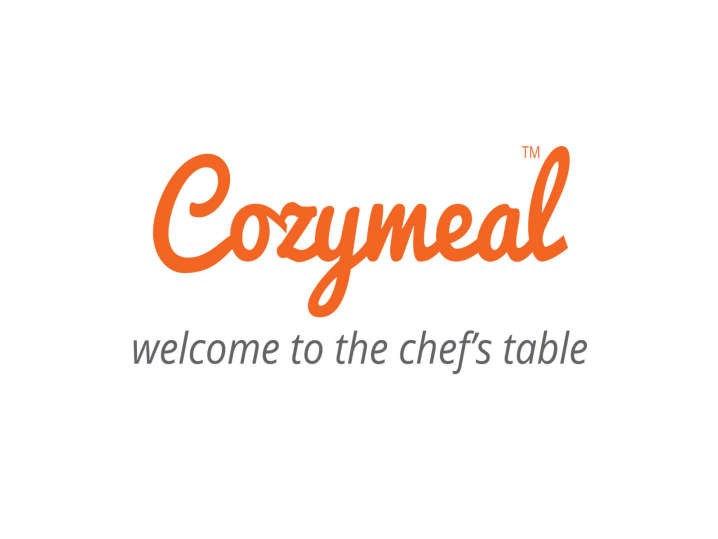 This website uses cookies to enhance user experience and to analyze performance and traffic on our website.
We also share information about your use of our site with our social media, advertising and analytics partners.
This website uses cookies to enhance user experience and to analyze performance and traffic on our website. We also share information about your use of our site with our social media, advertising and analytics partners.
Accept