Cooking Class - Asian European Fusion
Cooking Class - Asian European Fusion
174 reviews
174 reviews
Embark on a unique cross-continental culinary journey through Asia and Europe with Chef Dirk.
Having lived in or traveled to more than 20 countries, Chef Dirk has a unique collection of culinary knowledge and experience that he will share with you in this hands-on cooking class.

Chef Dirk will take you on journey through Asia and Europe as you learn how to prepare a parade of incredible appetizers, small plates and main dishes that fuse the flavors and ingredients of both Asian and European cuisines. Not only will you learn how to make these infusions taste incredible, but also look incredible with five-star plating techniques!

Guests are welcome to bring wine and beer to enjoy during the class.
Bamboo Basket Steamed Dumplings
With ground meat and custom-made dipping sauces
Philippine Chicken Adobo
With bay leaves, garlic, soy sauce and Datu Puti vinegar
Chef's Asian Intercontinental Fusion Selection of the Day
May include the following based on seasonality and availability of fresh ingredients
Fresh garlic noodles with vegetables, mushrooms and Chinese sausage
Pan-Asian noodle soup with beef balls, sausage, shrimp and bok choy
Mango beef or pork
Rice
May include
White basmati rice
Saffron risi e bisi
Garlic rice
Seasonal Caramelized Fruits
With ice cream, powdered sugar and citrus zest
Most dietary restrictions can be accommodated if noted prior to the event. Please mention this in the message field when you submit your booking request as adjustments to recipes cannot be made during class.
Minimum Guests

2

Maximum Guests

25

Meal Courses

4

Event Duration

2.5 hours

Labels

Asian, Filipino, Fusion, Group, Thai
Reviews guests left for this experience


Very fun and interactive class! Food was amazing and plentiful. Learned new cooking skills.


Sophia Yamauchi
09 May 2023
Chef Dirk was great! He was thorough, funny and instructed us to make amazing food! My only complaint is around the space in which the event was hosted. The house was not well kept, there was a cat and overall did not feel like a clean environment. For the amount we paid for the class, I would have expected more a more elevated space. Lastly, it felt more like a group effort than an instructional cooking class. I was hoping to walk away with tips and pointers that I could use for the future but because we prepared the courses as a group, I was only able to work on specific pieces of each meal.


Amazing that the ten of us who signed up were able to learn, prepare and then eat a delicious three course mail in three hours. Chef Dirk was well prepared and kept things moving while still answering all our questions.


So much fun. Chef Dirk is a delight. Beyond the food being very tasty, he is engaging, clear and funny. We thoroughly enjoyed our evening and will sign up for another class with Chef Dirk for sure.


Chef Dirk is amazing! I surprised my boyfriend with his Asian Fusion cooking class, in which we learned how to make tasty dumplings! With an amazing amount of experience, Chef Dirk will definitely make your class unforgettable. 10/10 recommend!


Distinctive taste and experience, gave me more knowledge to be more bold on the ingredients.


Chef Dirk was awesome. He taught us so many different shapes to make pot stickers. We truly enjoyed our experience and would highly recommend to everyone to give it a try. It's so much ?


Had a great time with European Asian fusion class. Dirk was friendly, knowledgeable and let us have fun while learning new recipes. Will definitely try more cuisines with him in the future.


Chef Dirk was amazing. I booked this class for my friends birthday and we had so much fun! The food was delicious and Dirk was a great host and instructor. My friend can be a bit shy but Dirk made the entire environment light and really enjoyable. We would absolutely take another class with Chef Dirk. And we wouldn't mind being friends with him.


Chef Dirk was awesome, it was like we were with an old friend. The food came out delicious. Great experience.


Amazing experience!! Chef Dirk was delightful and a great teacher. Food was crazy delicious!!! It was a very welcoming atmosphere. Have to try Chef Dirk it's a must.


Our evening with Dirk was delightful! Dirk is a skilled chef and an exceptional host!


Chef Dirk was very gracious inviting us into his beautiful home to cook a meal. The experience was thoroughly enjoyable. We cooked Adobo chicken and noodles and they were delicious. Thank you, Matt


Cooking with Chef Dirk was great fun. My best recommendation is to say I would happily participate in another cooking/dining event with him. You can beat laughter and delicious food.


Chef Dirk was so welcoming and friendly! We had a great time cooking and learning from him. We were so stuffed after our lesson. Highly recommend his classes for a great time!


What a fantastic night!! Dirk is such a good host and a phenomenal chef! We did the Asian European fusion class and made 4 different dishes plus dessert, all of them delicious. Dirk was so welcoming and informative, had a great sense of humour, and such a contagious laugh! :) Most of all, I really appreciate how easy he made it to feel at home. There were literally times while we were eating and chatting as a group that I forgot I was in someone else's house. We did this as a work team building event but I think any of us would for sure come back with our significant others or again as a group. I highly recommend Chef Dirk!


Exceptionally entertaining, warm and welcoming. We were three - myself, my husband and a friend visiting from L.A. - and one of us is no spring chicken lol - 86 with limited mobility. Chef Dirk was not only respectful but made sure the "elder" among us never felt left out and was enjoying the event (which he was, Immensely!). Loved the home, loved Chef Dirk and LOVED THE FOOD WE CREATED!!! We plan to return for Italian (we did the Asian Fusion - yum!). Thank you, Chef Dirk, for your skills for sure, but also for your warmth and humor.


Very fun. My team loved the experience. Chef Dirk is great.


Wonderful experience! Chef Dirk's vibrant personality and expert cooking skills made for a great evening and a delicious meal!


It was fun, but the kitchen and dinning room were small spaces and hard to work in with the group. Some of the food ran out before the last people made their plates.


So fun and great food! Thanks!! I recommended you to the shared riders in my Lyft home and they want to sign up!


Chef Dirk was amazing! Loved his energy and his patience for us first time cooks. Chef Dirk also made various dishes available for vegan options. Such a great and fun experience!


We had an amazing time with Chef Dirk. He was very knowledgeable and engaging, teaching us new techniques in a fun atmosphere. His home is charming and perfect for an intimate class. The food was delicious!


I completely loved my time with Chef Dirk! As soon as he opened his door you are immediately greeted with his warm, charming and inviting personality. Not only does he have a great laugh, it's clear that Chef Dirk really LOVES cooking, his ingredients and most of all, that you enjoy his food and your time with him! Speaking of which-- WOW! Start with the Italian inspired mini Antipasti appetizers that were the perfect, fresh bites of flavor! The Pan-Asian noodle soup hits all the right places; savory with a hint of sour-- that could be a meal all of it's own! But wait, there's more! The Jagerschnitzel with a mushroom cream sauce and Spatzle pasta was phenomenal! Hearty, full of rich, creamy and delicious textures and flavors! And if that wasn't enough, it was all topped off with a pear flambe that was sweet, complex and yummy! Chef Dirk has an amazing space, wonderful food, great company AND even has a playlist to accompany your experience! It's the total package! Go and spend an afternoon with Chef Dirk, you won't regret it!
Reviews guests left for other experiences with Chef Dirk


Ajay Sabhlok@rubrik.com
12 Nov 2023
Chef Dirk was very engaging and detail oriented. Making pasta from dough was a unique experience. The food tasted great and we all enjoyed dinner after cooking The kitchen was in a house and a bit congested for 8 people. A quick demo on how the fresh pasta dough was made would have been helpful too. We asked the chef to share the recipe afterwards so we could repeat the effort at home.


Super fun. Great food. Great experience. And we learned some things. Chef Dirk's passion shines through from end to end


Chef Dirk was excellent. A very personable and relatable chef.


Chef Dirk was great! The menu was new and interesting, not something I have prepared before. Chef gave good instruction, used really fresh ingredients and used a lot of nice herbs and spices. He was very accommodating to allergies, and really went out of his way to make that work for my son. The only reason I gave 4 stars instead of 5 was the venue. It was really situated best for 4 guests, but we had 6. 2 people had to sit by themselves in the kitchen, and 4 on the other side of the kitchen. Parking in the immediate area is also very difficult. I left chef a cash tip, that is the only reason I am not adding additional tip here.


We had the most amazing time!!! Chef Dirk was such a wonderful entertainer, teacher, food educator and host. We walked away feeling like accomplished chefs because the food was amazing!!!! My team was thrilled and is still talking about the experience today.


Awesome class, amazing chef, and delicious food! My team had an amazing time!


Great dinner! Already tipped the chef.


Chef Dirk was a great host for this pasta making class. He made it very interactive and fun! The food was amazing as well!


This is my 2nd team building event with Chef Dirk and it was awesome as always! We had 18 people, it was engaging, exciting and it helped us come together as a team (while having fun). Highly recommend!


Chef Dirk let an amazing pasta making class for a team of 10 of us. He was really enthusiastic, well organized, and made sure everyone had a role and special moment during the class. Would definitely recommend him for a team bonding event and I hope we can take another class of his soon.


Overall we had a good experience! Chef Dirk was very organized and animated so everyone had a good time! There's a few things I would definitely note for people who are thinking of booking this for a corporate event: 1. The event space is a home and can is a bit crowded/under-supplied; felt more appropriate for a social event instead of a corporate event. 2. There is an ask at the end of the event for a 20% tip. You should account for this in your budget. 3. The menu isn't too friendly for those with dietary restrictions; we had a pescatarian and vegetarian in our group and made sure that this was clear in advance, but they just had to skip the main meal. Overall, I would say it's a good activity, but might not be suitable for a corporate event.


My wife and I thoroughly enjoyed our German cooking class with Chef Dirk! He is delightful, professional and he skillfully orchestrated the group so that everyone could participate. He graciously worked around my onion allergy, and the dishes we communally prepared were spectacular. Thank you, Chef Dirk!


Cooking with Chef Dirk was a wonderful experience! We had a lot of fun and the food turned out spectacularly. We learned a lot about how to cook German food and we even got to speak German with the chef!


The food was great and Chef Dirk was awesome. Thanks!


Lisa Cartolano
28 Jun 2023
Chef Dirk was amazing! The class was a lot of fun and the food was amazing! Thank you for such a wonderful time!


My team and I had so much fun with Chef Dirk! He knows how to keep everyone engaged and involved, and we had a delicious meal to show for our team efforts. I definitely recommend Chef Dirk and the asian-inspired competition for any team-building needs!


Terri Konsella
23 Jun 2023
Chef Dirk was awesome! Food was delicious. So much fun!


Amazing and unique experience Chef Dirk!


Super fun and engaging experience! Really enjoyed the whole activity and Chef Dirk made all our guests, including the ones with allergies feel welcome!


Professional and organized


This was a gift for my teenaged nephews, and both enjoyed the class. They said that Chef was friendly and easy to learn from, though he did go fast at times. Still, they feel confident that they could cook a similar dish on their own with a recipe and perhaps a Youtube video as a guide. The only awkward bit was the public ask for a 20% tip. It would be polite to include this request in the description of the class as a heads-up.


Chef Dirk was so funny and knew how to make our team get together extra fun! I wasn't sure how we were going to be able to finish cooking 4 dishes in 1.5 hours but he was quick and has everything assigned to us already. He made sure no one felt left out - we took turns putting in all the spices - there were so many! Thanks, Chef Dirk for making our first cooking class a memorable one!


Louellie Ferrer
26 May 2023
So much fun! I enjoyed it very much! Food is good too!


Dirk is great. Amazing courses and just a great time. Would recommend this to anyone - we had an absolute blast.


It was super fun team building event. Thank you, Chef Dirk, for a memorable afternoon with friends.


Chef Dirk was professional, polite, funny, warm and wonderful! It was a super instructional time and the food was delicious!


It was so much fun learning French cooking with Chef Dirk. It was fast paced and my team had a really good time. I highly recommend signing up for a class!


The private chef experience with Chef Dirk and his team was top notch. We had a large event with our full team at a private home, and Dirk ensured everyone had a terrific time. The food was amazing, the execution was flawless, and Dirk was highly engaging throughout the dinner and ensured a good time was had by all. Would love to do it again!


Fun cooking experience and memories with friends. The French meal we made was very good. As an experienced cook, I would have like to learn more about French cooking techniques, influences, history of French cooking, how to compares to other cuisines. But over a great experience. Chef Dirk was fun and animated.


Chef Dirk was incredible, highly recommend any of his classes! Super funny and personable


Chef Dirk was amazing with his expertise and direction. We had a great time and enjoyed our cooking class. The meal was tasty and I can't wait to remake the exact meal at home.


This experience was so much fun!!! Chef Dirk is so personable and engaging. He provided the perfect balance of tasks so that everyone stayed engaged. He also has a great sense of humor. If you're on the fence about trying out this type of experience like I was (since I'd never done anything like this before), do it! It was so much more fun than I expected and we all had a great time.


Shelley just wants to say this is the third cooking class she has taken as a team building event and this was BY FAR THE BEST! She had a really great time. Chef Dirk was awesome at keeping everyone on track while also keeping everyone engaged! Highly recommend!


Chef Dirk had great positive energy and it was a very fun and enjoyable evening


Dirk's cooking class was so much fun and we met some really great people! The food was delicious. It was the best Cozy Meal experience I've had out of the four I've attended. We tipped $25 at the event, fyi. Thank you Dirk!


Loved our class with Chef Dirk. I was a little apprehensive about hosting a corporate team building event in a casual setting (in-home) but everything went perfectly. Not only was the food excellent, but Chef Dirk kept everyone engaged the entire class, and received rave reviews from our team afterward. Thanks for making this such a great experience for us, we would absolutely do it again!


Chef Dirk is wonderful and the event was really enjoyable.


We enjoyed our evening with Chef Dirk! He was very knowledgeable and taught us all. The food was fantastic!


Chef Dirk is amazing in every way. His patience, kindness, and flair made our cooking experience one we will never forget! We will definitely be taking more of his classes!


Yvonne Anadumaka
02 Aug 2022
Overall this was an amazing cooking experience! Chef Dirk is truly one of a kind and he comes highly recommended. The white meat sauce pasta was my absolute favorite and the educational bits behind our meal were a huge plus. The location was slightly off-putting, but we made due and had a wonderful time.


Chris Scharing
31 Jul 2022
Great time and great food with Chef Dirk!


We thoroughly enjoyed our afternoon with Chef Dirk - what an amazing chef. We enjoyed the hands-on German cooking lessons, his guidance and patience, incredible food selection and impeccable organization, the friendly banter during the class, and the delicious meal and dessert at the end. Thank you for a fabulous afternoon!! Tip given in person.


Jonas Baltazar
27 Jun 2022
Fun class!


Chef Dirk has a great personality and fun. He really aware of those who "can't cook" be ready to be chopping veggies only. LOL


A talented chef with a sense of humor. We had so much fun at this class!


Chef Dirk was fantastic. The food that we made was delicious. I would definitely go again.


Chef Dirk is supremely skilled and organized. In addition to the gift of time together, we enjoyed the opportunity to learn by doing and enjoy a fabulous meal. Wow!


Chef Dirk prepared an 8-person Italian pasta feast for my husband's birthday - it was PERFECT. He was incredibly warm, prepared, efficient, and engaging. The 4-course meal consisted of expertly layered flavors, perfectly cooked pasta, and a mind-blowing dessert. What really made it special was Chef Dirk memorizing the names of everyone, as well as the 2 birthdays and engagement we were celebrating. When he was finished, he left the kitchen cleaner than when he started. One thing I wish I knew beforehand was that preparing so much food would take time - and it is worth the wait! Definitely plan for this and either have folks arrive an hour after Chef Dirk's start time, or have some appetizers or things to snack on.


Chef Dirk was incredible! He brought so much skill, humor, energy, and motivation throughout the cooking lesson. This lesson was especially fun due to the competitive element that was built into it. The food came out incredible, and our group (we were on a double date) really bonded through the experience! There was also so much food, we were stuffed by the end of the four courses. Thanks so much Chef Dirk, your laughs were infectious and you are a great teacher!


Amazing dinner! Polite and friendly service from start to finish. Highly recommend!


This was an amazing team experience! we had such a great time with Chef Dirk. He made it fun and light and allowed us to enjoy the time to the fullest while we listened to music and cooked. I would highly recommend this experience.


Russelia Cacal
11 Apr 2022
Fun, Entertaining, and made everything look easy.


So much fun and the food is delish!!! I would 1000% do this class again. Dirk is so entertaining and an amazing host!


Savannah King
08 Apr 2022
Great for team bonding!


Sidney Fazekas
08 Apr 2022
This was a great experience for team bonding. Chef Dirk is the best!


Amazing experience! Thanks Chef Dirk!


The experience was excellent! Chef Dirk was a top notch instructor and I had a great time. I would absolutely take another class from Chef Dirk in the future.


Chef Dirk did a great job. He is a skilled chef and kept people engaged and was perfectly charming. Would recommend his classes to anybody. We already left a tip that he significantly deserved


Amazing experience! Chef Dirk is one-of-a-kind, dynamic, funny, and knowledgeable. My husband and I had a fantastic time learning and cooking with Chef Dirk. We will definitely be looking for another experience with him in the near future!! Thank you Chef!!


Incredible food and an incredible chef. I'd recommend this to anyone.


My friend and I had amazing time! Great company, energy and food. We will definitely do this again!!


Delicious food, entertaining, personable, patient, & very knowledgable chef!


Classic bait and switch which was really a let down. Had to reschedule twice even though I was choosing dates listed as available. A kitchen that can comfortably fit maybe 10 people was packed with 25. There ended up being a corkage fee announced the day before buried in paragraphs of other info for the wine/beer we were encouraged to bring in the listing or we had the option of paying restaurant prices for theirs, so $7 beers and $12 glasses of bad chardonnay it was. Throughout the 4 hours I made pasta from premade dough, butterflied chicken breast, cleaned countertops, did dishes, and kind of just stood around. Not what I'd expect for a $250/couple class. After we "cooked", we ate two of the four courses, a normal salad and overcooked pasta with the bottom of the pot of an extremely thin sauce and left before we got to the burnt chicken piccata and some type of stewed pear dessert. I'm sure Dirk can cook but I wouldn't call this a class so much as an opportunity to pay to make yourself a school lunch or watch others do it. Cozymeal, Dirk's company, and the restaurant/kitchen sure are making a killing off it though.


A very warm, welcoming experience from the Chef, and was able to learn quite a bit. Highly recommended


My husband and I had such an amazing time. We will definitely be back. Thank you ?


Covid protocols weren't followed: everyone was drunk; no gloves; no masks; hair falling into food; couples making out and groping each other; not advertised truthfully - You DO NOT prepare your own food. This is stations were EVERYONE prepares ALL food. It was disgustingly unsanitary and all Chef Dirk had to say was, "I understand," but did nothing to try in be in basic CA Health Board compliance, let alone COVID protocols or false advertising.


Had a wonderful time with Chef Dirk. The activity plus the actual dinner was wonderful! Will highly recommend to friends and family. :)


What an incredible experience!! My mom and I had a lovely time cooking together and with all of the other guests. Chef Dirk creates such a fun environment, will definitely be looking at other classes to take with him


Our executive team had a blast with Chef Dirk! Would definitely recommend for a corporate outing. Chef Dirk was so patient with me leading up to the event, answering all my questions in a timely manner. I appreciate your assistance to ensure our team had a fun and unique experience!


I booked this as a present for my boyfriend and we had such a great time! Chef Dirk made the whole experience so much fun and we were smiling and laughing all evening


I highly recommend booking your next event with Chef Dirk! Our small team scheduled this cooking class for our company holiday party. Everyone, regardless of experience level, easily contributed in the kitchen while Chef Dirk shared cooking tips, answered all of our questions, and kept us entertained. It was a great team building experience made even better with the amazing food we were able to enjoy together.


The Chef was awesome, great personality, very fun and engaging. The group had a good time! However, the venue itself (I believe the chef's home) was quite shocking. There was a mess everywhere. There were non-functioning lights. The space was small but very untidy and felt chaotic. There was also a cat, which for our group was OK, but might affect others if there are allergies for guests, etc. The supplies were mis-matched and it felt disjointed. He had everything mapped and planned out well, but just seemed too casual for a corporate group. I would not suggest this for any type of executive/corporate group - but Ok for a group of friends or family.


Exceptional experience! Chef Dirk was delightful to be around. He taught my partner and I how to put together a delicious German meal, being patient and flexible as we had our 2 year old daughter with us as well. Chef Dirk played a great playlist to put us into the vibe. The meal was delicious and Chef Dirk was so organized, cleaning and serving us as we went through the different courses. Would highly recommend Chef Dirk for any occasion, he's professional and fun and is a great Chef!


Our Executive Team of 11 had a wonderful Italian team building cooking experience with Chef Dirk! He has such a great, upbeat personality that had all of us laughing and engaged. We made a wonderful meal of homemade pasta and sauces, the dessert was fabulous and we really enjoyed our evening. He did a great job of accommodating our 3 food restrictions. I highly recommend him if you want a yummy dinner, great entertainment and to learn how to cook!


Chef Dirk and the cooking class was fantastic! He was an excellent teacher. He was efficient, professional, and incredibly knowledgeable. The whole experience was wonderful. The food was so delicious! I would not hesitate to recommend Chef Dirk.


Fun class


This was a surprise birthday dinner for me and the evening with my husband was made truly spectacular by Chef Dirk! The experience was absolutely unforgettable. Chef Dirk not only prepared Michelin Star level dishes in our kitchen but was also a great company. The table was set beautifully and each course was explained before it was brought to the table. The timing, the food, the company, the wine pairing---all of it was impeccable. Highly recommend this luxurious experience. Aryamika & Christian


Wow! Chef Dirk was like his cuisine, utterly amazing! Chef Dirk made me and my partner's night by coming to our apartment and cooking wonderful, European dishes. He not only provided the historical context of the dishes, he also recommended appropriate wines that complemented the foods so well. I will surely book him again and highly recommend everyone to do so as well!


We had Chef Dirk for my wife's birthday and it was an absolutely amazing experience! The presentation was great, and the food was so delicious!!!


Chef Dirk is extremely passionate, friendly, experienced, and fun! We had a great time celebrating our friend's birthday with him. I'd recommend this class to anyone!


Chef Dirk was amazing, he did such a good job. I really cannot recommend his cooking enough. the food was exquisite, and beautifully presented, the flavors all worked incredibly well together and the meal was one of the best we have ever had.


My husband an I so enjoyed our cooking experience with Chef Dirk. The dishes were super tasty and Chef Dirk was a warm and welcoming host and great instructor. Would love to do again!


Such a nice guy! Dirk prepared a great meal for our friend's birthday. We had a fun time making pasta for the delicious menu Dirk created.


Great food and great service.


Very passionate and patient! Good experience


Chef Dirk is great and was very entertaining from start to finish! We will look into this again for our future team building events.


Amazing Chef, great host and such a tasty meal! We did a work team building cooking class, and Chef Dirk helped us have a great day! Thank you!


We had an amazing time with Chef Dirk, in his pasta making class! His knowledge of pasta making was extensive, and he was very patient with beginners to pasta making in the group. Chef Dirk also brings a level of energy, friendliness and entertainment that is unreal! We had a great time. However, we thought the pasta itself was delicious, but the sauces that accompanied the pasta were a bit average. Especially for the cost. Overall the class was fun.


Our cooking class with chef Dirk was a blast! He made sure everyone from our team felt welcome and ensured that we each had a chance to help make different parts of the meal. The afternoon was filled with laughs and delicious food. Would highly recommend his class!


The location was dirty. The Chef was fun but never have I been to a cooking class where at least one new skill was not learned. Was also disappointed that he was unable to share any recipes


Chef Dirk brought his experience to the kitchen with humor and generosity. He reminded me of Remi from Ratatouille where he will use a little bit of this, a little bit of that to create dishes where flavor reigns supreme. What I truly appreciated was the personal touches he made to the menu. The dishes are Italian at heart with additional ingredients from his everyday life and experiences that boost flavor and make you wonder how you didn't try adding them before. His energy is bright and inviting, and I imagine people of all cooking backgrounds and experience levels would learn something new while having fun, of course. I highly recommend Chef Dirk!


This was fun! There were four people in the group, so there was plenty for each of us to do. Chef Dirk gave us helpful guidance and tips, but kept it casual and fun rather than making it feel like a highly technical cooking class. A great introduction to German cooking. Fun German playlist in the background.


We had a great time! Chef Dirk put on a fun class in a nice atmosphere filled with good music, fine company, and delicious food. Highly recommended!


Chef Dirk was great. We had such a fun time cooking with him!! Would highly recommend!


Thank you Chef Dirk! Our Executive team had the best time making appetizers from around the world!


Chef Dirk was AMAZING! I truly learned so much and have never laughed in a kitchen as much as I did in this class. I would highly recommend Chef Dirk and will be back in his kitchen soon!


Dirk was fun, kind, organized and managed the group thoughtfully through the process of cooking and experiencing their creations.


Neal Rockwood
03 Jul 2019
So much fun, chef Dirk is amazing.


Chef Dirk is awesome! Super fun and educational.


My wife and I thoroughly enjoyed our first ever Cozymeal experience with Chef Dirk. He graciously welcomed us into his beautiful home and we immediately felt comfortable. Chef Dirk kept our attention, made the class fun and entertaining, all the while having us learn how to prepare the dishes we were about to eat. We had tons of fun preparing the meal and the food was delicious of course! Chef Dirk even had made the visit even more personal by celebrating my wife's birthday. We will definitely be back for another class in the future!


Chef Dirk gave my boyfriend and I the most incredible experience! The class was very hands-on and the meal was delicious. We'll be back for one of his other courses!


Had so much fun cooking with Chef Dirk. The food was delicious. We will definitely do another class.


What an amazing experience! Chef dirk was professional knowledgeable and fun!! Defiantly a highlight of my week celebrating my 50th birthday! An experience worth having again. I'm bringing my girlfriends next time!!


Had a GREAT time cooking with Chef Dirk! Not only did he make cooking fun, but he has a great sense of humor! Thanks for taking the time and having patients with us.


We thoroughly enjoyed our experience with Chef Dirk. He was so funny and talented and very informative. We were there 5 hours, he did not rush us. Lots of hands on. The food was very flavorful with lots of fresh herbs and spices. If you want to have a good time with delicious food, we highly recommend cooking with Chef Dirk.


Our team thoroughly enjoyed their time with Chef Dirk and his food. We will definitely reach out to him again in the future for another team event.


My sister and I selected a cooking class for our Mom (who loves cooking) as a mother's day gift. We brought our cousin along and the four of us had a blast! Chef Dirk is so awesome. He's super engaging and hilarious. We learned so much and had a great time as well. The food was amazing and his home is beautiful! We had an incredibly fun and memorable evening! Thank you!!


A very fun evening! Chef Dirk is a lot of fun and very engaged with the group. I was expecting recipes to bring home for the meal we cooked but did not get one. I would describe the class as half interactive dinner and half cooking class.


This was me and my fiancé's first ever cooking class and we absolutely loved it! Chef Dirk was very organized and the entire night went very smooth. We learned prepping details by being the appetizer team and plating details we will be using for our own home dinners. Chef Dirk was so much fun and had us laughing all night which made us feel right at home. The food was 10/10 and we can't wait to go back and try a different menu. Highly recommend!


Oh la la! Chef Dirk is A Powerhouse ? He was willing to help, entertain and yet cook with 6 of us. I felt it was such a fun class with the background music of cool Italian, German tunes hat will definitely do this very soon. Big Hug!!


We attended Chef Dirk's German cooking class, the food and experience was fantastic! Chef clearly has strong personal connections with the cuisine, and had great energy for engaging with a very large group (11 people).


We picked Chef Dirk's Classic Italian with Modern Influences class for 6 and it was an absolute blast! If you are searching for an experience where you will be very much hands on from setting the table, prepping and cooking the food, and cleaning as you go, this is the class you want! We were each kept busy with tasks appointed to us, by Chef that are well organized and perfectly thought out. Chef Dirk is so much fun and had our team laughing for most of the afternoon. His home is absolutely beautiful and his kitchen, appliances, and tools are all of the best quality. Finally, the food was absolutely delicious! We are a group of heavy eaters and were all stuffed! We felt like we really put our sweat and tears (of laughter) into this class and sitting down to enjoy our masterpiece was all that more rewarding. Thank you, to Chef Dirk for a memorable first team building activity for us!


Had a great time with Chef Dirk! He was very well prepared, funny, and helpful.


Chef Dirk was great. Funny and entertaining and made us feel comfortable in his beautiful home. We were there with only one other couple which was perfect. Food was not too hard to cook and was tasty. Would have liked a bit more info on the ingredients but otherwise was perfect. Great experience and want to do it again sometime soon. Would take another class from chef dirk. (:


Chef Dirk is amazing! So much fun! I love how incorporating everything is. You get to make all of the food and also watch how it is made....amazing exerpience. Bring wine:)


Chef Dirk is amazing! So much fun! I love how incorporating everything is. You get to make all of the food and also watch how it is made....amazing exerpience. Bring wine:)


My friend and I throughly enjoyed our cooking experience with Chef Dirk last night. Chef Dirk cheerfully welcomed us into his beautiful home, patiently showed us how to prep various ingredients, cook and plate the final products. We were not rushed through the meal even though it was getting pretty late. We are inspired to recreate the tasty dishes for our friends soon!


Chef Dirk was inviting and energetic throughout the entire event. Before my arrival, I was worried that my lack of experience in the kitchen would make the afternoon challenging, but Chef Dirk was patient and understanding. He had displays and music to accompany the Italian experience, setting the mood for a fun-filled afternoon. The food was wonderful (especially the fresh pasta), and he happily accommodated food restrictions. He also made my fiancée feel extra special on her birthday (to which this event was the highlight of her weekend). I would highly recommend Chef Dirk, and I look forward to participating in another one of his events.


Dirk - Thank you so much for hosting myself and my fiancee this past weekend! We had an incredible time learning more about German cuisine. I can't thank you enough for reaching out in advance to accommodate her gluten sensitivity. Your passion is contagious and we cant wait to try the recipes we tried on our own! Thanks again!


I had so much fun, and learned a lot more than I had expected to learn. I learned technique and how to mix flavors, especially citrus. I love beef wellington, and now know how to make it myself, although we used pork in class. I can hardly wait to make salmon wellington using the same technique and ingredients. I would take another class from Chef Dirk.


Chef Dirk was amazing. The place and setting were great. We took the French cooking lesson. I highly recommend this course to others!


Chef Dirk was a pleasure to work with! He was organized, enthusiastic and taught us a lot of tricks we wouldn't have known otherwise! Customer support with Cozymeal specifically Sandrea and Rosario were amazing!


Chef Dirk is an incredible host! Right from the moment you walk in there is so much energy and enthusiasm. The process is interactive and informative while still being casual and the food is delicious. My boyfriend and I went home full, happy, and with some new cooking tips and tricks.


Chef Dirk was so gracious in inviting us into his home (which happens to be the most gorgeous home.) He ensured that our experience was amazing from the beginning. Every person got a turn on every aspect of the meal, and chef Dirk was so great about making sure this happened. He was very personable and had a great balance of sharing personal annnectodes while at the same time listening to those who were a part of the class! Lastly, the food was absolutley amazing. I felt like I walked out of the experience knowing more about cooking and feeling more confident in the kitchen! Would highly recommend.


Well done Chef Dirk !


My husband and I had a wonderful culinary experience at Chef Dirk's lovely residence in San Francisco. It was a fun hands-on experience cooking a lovely Italian spread that consisting of a four course meal. Chef Dirk was very friendly and knowledgable and made the entire experience absolutely awesome! Thanks a ton Chef Dirk!


I left another review for this same experience - but I had 2 reservations so I'm leaving 2 reviews! We had a great evening with Chef Dirk and I wholeheartedly recommend this as a great evening out!


The BEST time! The best experience - still smiling and laughing!


Wow! We had an absolute blast with Dirk - an excellent evening out and much more interesting and engaging than just going out for dinner. The cooking class was advertised to be 3 hours but we ended up leaving staying and enjoying our food for another 90 minutes. Dirk was a pleasure to be with, we learned a bit about cooking, and we spent a lovely evening in his beautiful home. I am glad I did this and I look forward to the opportunity to do it again!


Great experience with Chef Dirk


We had a great experience! Chef Dirk is a lot of fun and full of energy, and we had a great time eating and learning how to cook delicious Italian food, all in Chef Dirk's delightful home in the Castro.


Thank you so much for helping make my girlfriend's birthday a little more special. Chef Dirk is full of energy and makes sure that his guests know exactly what they're doing so that the assembly line keeps chugging along, all while making it fun at the same time. He also has jokes for days. The produce are locally sourced in his backyard and he makes sure that all the ingredients he buys are fresh. When we were finally able to eat the food, it was very satisfying and enjoyable. The other people who came to cook also made the atmosphere very welcome. I recommend booking with Chef Dirk!


I booked a class with Chef Dirk as a Christmas gift to my brother, and the reviews did not disappoint. We were lucky enough to be the only group cooking with Chef Dirk that evening, and he was as wonderfully lively and welcoming as I could hope for! We had some mishaps with the oven during our class, which resulted in us straying from the original menu, but it was no issue as Chef Dirk used some creative problem solving to provide us with a beautiful meal nevertheless. Thank you Chef for your hospitality and opening your beautiful home to us! We highly recommend Chef Dirk to anyone looking for a fun evening and a delicious meal!


My husband and I enjoyed Chef Dirk's German cooking class! We spent several hours at Chef dirks beautiful home in San Francisco, the kitchen and dining area were very cozy and perfect for our small class. During the class, we learned a lot about German culture and tips and tricks for the dishes we were prepping. I also enjoyed learning on how to keep my kitchen and prepping space more organized, clean and efficient! Chef dirks techniques and system while working in the kitchen were inspiring. The class was very hands on and the dishes were delicious and worth the wait! We also enjoyed the focus on plating our dishes (the dishes were almost too pretty to eat). Throughout the class, Chef dirk was engaging, personable, funny and entertaining. He also was open to answering many of the questions I had Throughout the class. He was a great teacher and host (his strong background in hospitality management showed)! We ended up going over our time but I didn't mind since we were having so much fun! Would recommend for an intimate afternoon or evening learning how to cook!


Had a great meal and learned to make pasta!


Great experience. First time taking a cooking class. Chef is very knowledgeable,entertaining and welcoming.


Our team absolutely loved Chef Dirk! He taught us how to make Italian cuisine and it was a great hands-on experience. His enthusiasm and positivity made it so much fun. The food was delicious. I would definitely book him again!


We had an amazing class with Chef Dirk. Perfect for a team offsite. Chef Dirk was super energetic (and funny!) throughout the class. The food was delicious (+ we got great pointers on table setting and plating)! We had a few vegetarians in the group and he accommodated perfectly. This was the best part of our team offsite and would highly recommend.
Reviews Chef Dirk received outside of Cozymeal


I had the privilege to take part in one of Chef Dirk's Dinner events in San Francisco. First of all, the setting is amazing, in a very nicely decorated apartment full of eclectic art, with a large and convenient kitchen and a beautiful dining room. Dirk is super fun, full of energy and contagious enthusiasm for his cooking. He has a training as a professional chef from his times back in Germany, and it clearly shows. Just watching him in the kitchen is so much fun, his technique is admirable, and his extrovert character makes both the cooking and the eating a pure joy. The food was fantastic, for me the highlight was his flambeed pear dessert, a spectacular feast for all senses. I'll be back next time I'm in San Francisco.


We've attended several of Chef Dirk's events and have been impressed with the level of care and craftsmanship that he pours into every meal. His sparkling clean and well-appointed kitchen area was obviously designed to be equally accommodating as a space for crafting elaborate meals and one for welcoming guests and involving them in the cooking process. For one stand-out event we attended, the entrée was Beef Wellington - a challenging dish by anyone's standard. One does not simply wrap a filet in puff pastry but must ensure that the meat is seasoned appropriately and that the additional filling complements and ties together both the pastry and meat to create the perfect bite. Chef Dirk took great care to explain the process to us as everything was prepared all while being a consummate host. One can tell that Dirk's certainly in his element while in the kitchen and his fastidious nature ensures the precision necessary for the preparation of high-end cuisine. He's also got the eye for detail and sense of aesthetics for plating dishes that are as delightful to look at as they are to eat. He obviously loves people and hosting them and was charming and attentive to each member of our eclectic group of attendees. We look forward to our next opportunity to cook and learn with Chef Dirk.


Chef Dirk's elegant and thoughtful menus are served with a heart warming energy and excitement that makes his meals more of an adventure than just elegant dining. As a big food lover, I've dined at restaurants all over the world and attended numerous cooking classes. Chef Dirk is truly one of the most entertaining out there. Such dishes as fried zucchini blossoms and Filet Wellington in puff pastry are just the tip of his culinary bag of tricks. If you get to experience one of his collaborations with fellow German Star-Chef Olaf, you are in for a treat. I highly recommend Chef Dirk's events!


Chef Dirk is born to be a experience curator and culinary entertainer! I am so grateful to have been part of Chef Dirk's cooking classes, pop-up events and unique dinner cook-offs with other top chefs. From his Italian specialties, Asian cuisine to his stunning signature flambés, he has you prepare and enjoy sophisticated Michelin star-like dishes with an amazing flavor profile! You'll love sharing the deliciousness and hospitality of everyone around the table - in such a cozy, warm setting of their truly beautiful top designer home that's not only filled with their own art work and but the warmth and positivity of Chef Dirk throughout the evening! I can't wait to see (or taste) what marvelous gastronomical experience Chef Dirk will create next!


I've known Chef Dirk for quite some time and have enjoyed his cooking classes, dinner events, and competition-like cook-offs! Chef Dirk is a classically trained chef and a true entertainer, and he has an infectious enthusiasm for food. I love his creative process in developing a menu for all his dinners - he is very collaborative. Our energy working together as co-hosts & co-chefs has been PHENOMENAL! I've enjoyed working with Chef Dirk in the kitchen. He plates deliciously appetizing meals, he is a great storyteller and has a knack for laughing with his guests which is contagious! I 've learned as much from him as I hope he has from me :) My partner Dan and I highly recommend Chef Dirk, and we look forward to many more dinners and learning new exciting dishes from an all-around great Chef.


I've attended many events hosted by Chef Dirk over the years and they are always very memorable. Not only is his food delicious but he is such a friendly and charismatic person that sets the perfect mood for having a great time. I would enthusiastically recommend him for any event you are planning...especially dinners at his house...his place is so beautifully decorated!


As former, long-term residents of San Francisco, on every return to the city we love, a meal with Chef Dirk is a high-light of our trips. The setting in the beautifully designed, classical San Francisco home feels more "San Francisco" than any restaurant can. And Chef Dirk was born to be a host - graceful and funny, he makes every occasion fun and memorable, regardless of whether it is a meal for four people or a party for 20!. And despite our complete lack of prior cooking skills, we can contribute to making delicious meals together - something we could never accomplish on our own! The most memorable part of one of our meals was a flambe - literally a highlight of our evening! We look forward to our next meal with Chef Dirk when we return to San Francisco!


Chef Dirk's events are for foodies who love fun! I've attended several, including holiday dinners and themed events (Oscars, 4th of July), and they have all been fantastic. The meals were intriguing and delicious, and Chef Dirk always adds a creative touch to every dish, which (as a passionate cook myself) I find inspiring and educational. Along with the amazing food, his events always feel like a real party. He makes every guest feel welcome, and his warmth and humor bring a festive energy to the group. I look forward to the next one!


Chef Dirk is amazing, I've been to many of his events Dirk's passion, enthusiasm, and techniques with amazing food cuisines will keep me coming back for an unforgettable experience.


I have had lots of Dirk's fabulous cooking, and can only recommend him to everybody. Book him if you can! A meal with him is not only fabulous food and drinks, but also a feast for the eyes and more fun that you could imagine. You are going to have an epic time!


Chef Dirk is a very welcoming, attentive and entertaining host. I have enjoyed Chef Dirk's various cuisines & events! His passionate cooking, attention to detail and delicious menu make for an enchanting dining and cooking class experience. I especially enjoy Dirk's dreamy melt-in-your-mouth Pear Flambé. We learned a lot while preparing this unique dessert. His divine sauce is made from butter, sugar, orange juice and I LOVE watching the spectacular show as Chef Dirk flames the caramelizing fruits. It is a delicious finale to a most wonderful evening. Highly recommended! I will be back for sure!


As a foodie, I've been to numerous cooking classes, dinner pop-ups and team building events through Cozymeal and elsewhere - but the amazing one-of-a-kind experiences Chef Dirk creates are second to none! The level of sophistication, inspiration and deliciousness of what we learnt about and got to put on our plates is unbelievable and intriguing (and this comes from a French born foodie!). An entrepreneurial entertainer and event organizer myself, I've hired and worked with Chef Dirk on multiple occasions - including cooking competitions during my themed annual Oscar parties where his dishes and event creations have won the first prize by popular vote for the last four years in a row! Above all, Chef Dirk is such an amazing, warm & passionate host - his energy and enthusiasm are infectious for everyone around him! He has made my food experience and life, simply... better!
$ 125 Per person
all-inclusive: 2.5-hour class, 4-course meal and taxes.
---
Can be used for any experience or cookware
Meet your chef
Chef Dirk
Verified chef
Food safety certified
---
Chef Dirk's deep passion for food and global cuisine stems from his travels to more than 20 countries. Classically trained as a gourmet chef and hospitality manager in Germany, his native country, Chef Dirk has served celebrities and worked at five-star restaurants. His vast culinary, hospitality, and leadership experience, and enthusiastic personality make for deeply engaging, entertaining, and truly unforgettable classes.
Flexible booking: Cancel or reschedule this event's reservation for free up to 48 hours before the event.
This experience is not refundable as it includes a meal kit.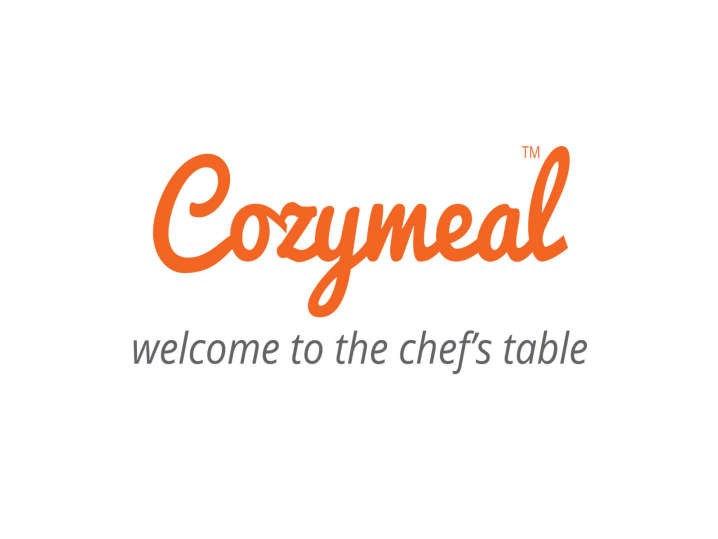 This website uses cookies to enhance user experience and to analyze performance and traffic on our website.
We also share information about your use of our site with our social media, advertising and analytics partners.
This website uses cookies to enhance user experience and to analyze performance and traffic on our website. We also share information about your use of our site with our social media, advertising and analytics partners.
Accept