Cooking Class - Hearty Italian Feast
Cooking Class - Hearty Italian Feast
63 reviews
63 reviews
COVID-19 protocols this chef will implement are:

Chef Wearing a Mask

Chef Providing Masks

Social Distancing Friendly
Learn how to prepare an Italian feast featuring classically meaty Italian main dishes and more.
In this hands-on class with Chef Luca, you will learn how to prepare an authentic five-course Italian menu showcasing classic hearty and meaty recipes made with fresh ingredients, such as Italian extra virgin olive oil.

Some of the meat-centric dishes and recipes you'll create from scratch in this class include a soul-warming tagliatelle ragu espresso, tagliatelle prosciutto di Parma with Parmigiana Reggiano, filet mignon with a creamy green peppercorn sauce, and a homemade fluffy and custardy diplomat cream with raspberries for dessert.

Guests are welcome to bring wine and beer to enjoy during the class.
Homemade Bruschetta
With handmade ricotta, black truffle and Parmigiano Reggiano cream
Homemade Tagliatelle Ragu Espresso
With ground beef, tomato sauce and Parmigiano Reggiano
Homemade Tagliatelle Prosciutto di Parma
With tomato concentrate, heavy cream and Parmigiano Reggiano
Beef Filet
With green pepper sauce
Crema Diplomatica
With raspberry sauce
Minimum Guests

2

Maximum Guests

6

Meal Courses

5

Event Duration

3 hours

Labels

Couples, Holiday, Italian, Latin, Pasta Making
Cozymeal guest reviews for this experience

Amy
19 Jan 2021
Simply stated, this was an amazing experience! From the minute we arrived it was fun and exciting. Luca made us so comfortable. From the music to the company. And the FOOD! Oh my gosh it was fantastic.. I always thought making homemade Italian food would be difficult. He showed us simple techniques to make amazing food. I can't wait to take another class from him. I told my husband it was one of the best evenings we have had and the perfect date night!

Michelle
04 Jan 2021
If I could give more stars I would! First cooking class ever, such a great experience. Great group, great food, great conversation. Chef Luca is the best!

Rachel
28 Dec 2020
This was such a fun experience!! Chef Luca explained each step as he did it, and made sure to have each of us try it. The courses were so delicious! I can't wait to try it at home. Looking forward to another class soon!

Karsten
13 Dec 2020
Luca came to Buckhead to surprise my girlfriend with a Hearty Italian Feast class...awesome! We had such a great time. The food was fantastic, and Luca brightened the evening with great conversation and energy. We will definitely be booking again. Grazie Luca!

samantha
07 Dec 2020
An incredible experience! Chef Luca was not only hilarious and entertaining, but he made us feel comfortable in his home! Food was incredible and we learned so much! We will definitely use him again!!!

Linda
06 Dec 2020
What an absolutely fantastic experience. Chef Luca is so personable making the event flawless. His culinary skills was easy to understand and adapt to what we have at home. The demo and tasting of each of the oils, cheeses, and salts was out of this world. Definitely will be a repeat patron

Asheen
09 Nov 2020
This was amazing. Simply amazing. We laughed non stop throughout this experience and also learnt a lot of cooking tips and some new kitchen items that we love. Thank you Chef, well definitely be back to try your other programs

Ashley
05 Nov 2020
What a blast!!!! This was our first time doing a private cooking lesson. My husband and I had so much fun at Chef Luca's! He was very instructive and entertaining. We laughed a lot! We felt like we could totally relax and enjoy the process of making the food. The food was so delicious too! We can't wait to do it again! Anyone looking for a great date night or just something different to do this is totally what you should do!

Nicolas
03 Nov 2020
We had an amazing date night with Chef Luca! Food was delicious and Luca kept us entertained all night. 5/5 strongly recommend

Jennifer
24 Oct 2020
We had such a wonderful experience with Chef Luca! He made us feel so welcome right away. We've done other cooking classes before, but this one felt much more relaxed and personal. And the meal was delicious! We will definitely be back and can't wait to bring our friends with us next time.

Daisy
21 Oct 2020
My husband and I had a great time! Chef Luca was very energetic and entertaining while teaching us a lot about Italian cooking!

Tyra
20 Oct 2020
This was by far the best experience. Chef Luca was amazing. He made it feel like we were hanging with an old friend. The food was amazing, everything was hands on. We learned plenty of things we plan to use at home!

Robert
08 Oct 2020
The experience with Luca was a perfect date night gift for my girlfriend. It was a very hands on experience, where we learned tips that can translate into our own cooking. The food was top notch quality and we left absolutely stuffed. Luca is a very inviting guy, and someone I would genuinely like to spend time with outside of a class. 100% recommend and we will for sure be returning.

Brian
21 Sep 2020
Amazing! First time doing this and Chef Luca was great! Very hands on and educational at the same time!

Sammi
04 Sep 2020
We had the best time!! Chef Luca is entertaining, funny, and knowledgeable. The food was AWESOME and we learned a lot! We will definitely be back to Chef Luca's


Riley
23 Jul 2020
Luca was so amazing! He was extremely knowledgable about all of the foods we prepared and made our girls night super fun. I'm already looking for an excuse to hire him again for another party! Can't recommend him enough.

Susy
20 Jul 2020
Great experience! Luca was fun, friendly, and extremely knowledgeable. The food was amazing!!

Madeline
10 Jul 2020
That was a wonderful experience! Chef Luca was so friendly and fun! I couldn't recommend this enough! Chef Luca really went above and beyond all of my expectations! If you love fun and delicious food I would do this experience.

Hannah
25 Jun 2020
Such a wonderful and tasty experience! We had a blast with Luca. He made it feel like going over to your friends house to cook (if your friend was an amazing chef and teaching you to make homemade pasta) We will definitely be following up with a second lesson and bringing some more friends along

Jonathan
06 Jun 2020
Luca was AMAZING! Both the food and company went above and beyond expectations. It is an interactive experience where you get to help cook (I.e. making the homemade pasta) and assist in the process. It was so convenient having him come to our home! He was extremely personable. It felt like he was a close friend who happened to be an amazing chef over cooking us dinner. On top of the experience, the dishes were out of this world!!!! Tasted like we were actually in Italy! Would 10/10 recommend for your next date night, special occasion or dinner party!

Priscilla
25 May 2020
This was such a fun experience and For sure the best pasta and I've ever had in my life!
Cozymeal guest reviews for other experiences with Chef Luca

Courtney
14 Jan 2021
10/10 would recommend surprising your man with private cooking classes from Chef Luca. We honestly had SUCH a blast. From the moment we walked in, we could tell Chef Luca was going to fun, exciting and hysterical. We made handmade pasta with lobster cream cause, drunken scampi with cherry tomatoes, onion and rum, smoked salmon with avocado cream and pudding with sautéed raspberries. Chef Luca was incredible with a sense of humor that matched his passion for food and Italy. We learned great tips and will definitely be recreating the meals at home. Say goodbye to store-bought boxed pasta!

DuMarkus
11 Jan 2021
Chef Luca was incredible. The environment was super comfortable and Chef was an excellent teacher and loads of fun. We left feeling really confident in our ability to prepare the food on our own and it was delicious to eat. We can't wait to book our next experience. Highly recommend!

Zachary
04 Jan 2021
Chef Luca was incredible.

Keith
04 Jan 2021
Chef Luca was a great host! We really enjoyed spending time with him, learning some tricks for preparing great tasting (but also elegantly simple) Italian food. This time was a fun dad-daughter outing, but the next booking will be for a date night with the wife. Should be a great time! I highly recommend Chef Luca!

Miesha
31 Dec 2020
It was my birthday on Dec.30th and my partner decided to take me to a private cooking class hosted by Chef Luca. My birthday is a day that never gave me joy growing up and was easy for me to avoid. Up until recent years, my partner has shown me numerous ways to find happiness in "my day" but this was by far the best celebration. I'm not a party person but this class was so much fun. It was a combination of culture, language, authentic cuisine, humor and art, all of my favorite things. So fulfilling; Chef Luca is an outgoing professional who cares about food not only as a career but as a lifestyle. If you want a taste of Italy and to learn something new, take this class! I'm urging you with 100% positivity, that you will enjoy it.

Savannah
21 Dec 2020
Your review on Cozymeal: This was by far one of the best group experiences of my life! Chef Luca was the BEST, the food was phenomenal, and our group had an amazing time. - Savannah Aaron

Savannah
21 Dec 2020
This was by far one of the best group experiences of my life! Chef Luca was the BEST, the food was phenomenal, and our group had an amazing time. - Chef Luca

Chris
09 Dec 2020
This meal was AMAZING!! Everything was authentic,fresh, and most importantly tasty. Chef Luca did a great job at showing us how to prepare each dish, and letting us prepare food in a hands on format. Luca is lighthearted and funny which guarantees you will have not just a good meal, but an entertaining time! The dishes we made were even better than what I would find in a restaurant. I will definitely be booking again with Chef Luca! As an added bonus he was diligent in taking photos of the class participants during the lesson and made sure everyone felt truly welcomed and entertained!

Brittany
28 Nov 2020
We had the most wonderful cooking experience with Chef Luca. The cooking class was hands on when we wanted it to be & hands off when we wanted to sit & chat (bachelorette party) & drink wine. The food was excellent, but Chef Luca stole the show with his engaging personality and stories of his travels. We couldn't recommend this experience enough.

Madie
19 Nov 2020
Luca was the best! We had the most incredible time with our friends. He made us feel so welcomed and the food was delicious! We will definitely be coming back!

David
19 Nov 2020
A fantastic experience with wonderful food and an entertaining host. Highly recommend Luca!

Monica
17 Nov 2020
We highly recommend booking a class with Chef Luca - we absolutely LOVED it! Chef Luca is extremely friendly and welcoming into his beautifully decorated loft. From the moment we arrived, he made us feel comfortable and as if he was greeting old friends - music was playing and he extended his home as ours. Before arriving, we were intimidated by the menu as it looked complex and a bit difficult, but Chef Luca was able to simplify it and teach us techniques that we can use in the future. The food was amazing and plentiful, we even had leftovers to take home which was very generous. You can really tell that he's extremely knowledgeable and experienced, and that he enjoys it at the same time. While the food was delicious and fun to make, I think the best part was Chef Luca himself - his energetic and entertaining personality made our night. We laughed the entire time as he shared his hilarious stories and we all chatted. This was our first time using Cozymeal and we will definitely be back as regulars to Chef Luca's - this might be one of my most favorite experiences thus far. Special occasion, date night, or just wanting to get together with some friends, you should definitely book a class with Chef Luca for not only a delicious meal but a memorable experience. Thank you Luca. you're the best!

sasha
15 Nov 2020
Chef Luca was so welcoming, very Italian in the best way, funny, easygoing, knowledgeable, energetic, and so much more. His personality really made the experience so fun and unforgettable. The food was to die for and you feel so proud of yourself. You learn so much and time just passes by. I highly recommend taking a class. You won't regret it.

B.T.
11 Nov 2020
We loved this experience! Chef Luca combines an authentic loft-style ambiance with amazing food and a larger-than-life personality. His loft is a fun lil Bohemian studio in the heart of Midtown. Very cozy and inviting. The experience of cooking was interesting and enlightening without being too technical. From pre-dinner apertifs to the apps to the main courses, you're never hungry throughout, and the food is very authentically Italian. However, the highlight of the evening is Luca himself. He's a big personality with lots of jokes (some clean / some dirty, haha) and laughter throughout the night. He will entertain you with stories about life in Italy, Ethiopia, and Atlanta throughout the night. You'll never be bored! This was a wonderful experience, and our group is already talking about making this an annual thing. Highly recommended. Salud!

Savana
10 Nov 2020
If you are reading this review do yourself a favor and book a class with Chef Luca now! Seriously the best experience we've had in 2020. Chef Luca is an amazing chef, host, and entertainer! We learned as much as we laughed. My husband and I didn't want to just watch, we wanted to be involved, and Chef Luca provided a perfect experience for that. We were supposed to go to Italy but could not due to COVID - this was the perfect replacement for that trip! Will definitely be booking again and telling all of our friends!

Jain
09 Nov 2020
This entire experience was nothing short of magnificent. Chef Luca makes you feel so welcomed and makes cooking fun. He welcomes questions and doesn't mind when a millennial guest like myself wants to take photos of every step. He allows you to be hands on and explains in a way that makes cooking less intimidating for everyone - no mater what level of knowledge you have. The food was impeccable and very much what I expect authentic Italian cuisine to be like. I cannot recommend him enough!

Andrea
30 Oct 2020
We had a wonderful experience with Chef Luca! We booked this experience for a birthday/girl's night and he made us feel so welcome and comfortable. He welcomed us with a drink and lots of bread (which we loved). The meal was AMAZING and easy to make. We will definitely be back for more bread and with more friends :)

Tatiana
25 Oct 2020
My husband and I had the best time at Chef Luca's! The atmosphere was great, Chef Luca made it all feel so easy, and we made some DELICIOUS food I never would have thought we could make. Cannot wait to do another class.

Felisha
21 Oct 2020
Our expectations were exceeded!!!! So, I surprised my husband with this cooking class, and it was amazing from start to finish!! Chef Luca was so much fun, energized, and truly has a passion and love for cooking!! ??

Jacob
20 Oct 2020
Great experience for any couple or friends. Chef Luca gives you the full Italy experience with dishes and entertainment. Highly recommend and will defiantly come back!

Malik
20 Oct 2020
Chef Luca was amazing! We had a great time and he really made us feel at home. The entire experience was nice and the food was *chefs kiss*

Kami
14 Oct 2020
Chef Luca was amazing!!! He hosted a private cooking class in his cozy loft for my boyfriend and I. We had so much fun and were well fed! Luca was genuine, entertaining and a fantastic host. I can't wait to do it again!!

Katie
29 Sep 2020
We had a great time learning to make several pasta dishes with Chef Luca! You can tell he really has a passion for cooking and enjoys teaching. He made us feel very comfortable in his home kitchen & everything we made was delicious.

Courtney
25 Sep 2020
Chef Luca was wonderful! He has a very exuberant personality and made sure that me and my guest felt welcome. The meal was educational and fun at the same time! Would highly reccomend to any first timers!

Martin
25 Sep 2020
Italian Seafood Class with Chef Luca was the perfect way to shake some of the 2020 blues! His fun, engaging and energetic personality paired excellently with his premier culinary and teaching skills. My girlfriend and I made homemade pasta from scratch while snacking on bread and olive oil, sipping wine. We listened to music and stories from Italy and Ethiopia. The entire experience from start to finish was divine, as well as the food. Will definitely be doing another class with him in the future. HIGHLY HIGHLY HIGHLY recommend anything with Luca, he was a blast.

Philip
13 Aug 2020
Had a great experience. Very detailed and fun!!

ReAijah
12 Aug 2020
First time taking a cooking class and it was a blast! I learned so much and Chef Luca was nothing short of a blast! I will be recommending him to everyone and look forward to my next class!

John
12 Aug 2020
It was an absolutely wonderful evening. Chef Luca was great (very funny and very knowledgeable) and the food was spectacular. We hope to make it a Birthday tradition.

Blake
05 Aug 2020
Chef Luca, was amazing and definitely will be back. Learned a lot, so much food, and laughed a whole bunch!

Caryn
05 Aug 2020
Great vibes... great energy... great food ? Definitely will do it again!

Ryan
01 Aug 2020
There are not enough words to describe the wonderful experience Chef Luca provided for my wife and I. We learned so much, laughed like kids and Chef Luca did everything to ensure we kept a smile on our faces. We truly enjoyed the food and the entire experience. We will be back again!!

Keelia
24 Jul 2020
Chef Luca provided such a wonderful experience! The cooking class was both fun and informative. The food was fresh and amazingly delicious. He is extremely personable and made us feel right at home. Don't forget the wine! It definitely enhances the experience.

Kevin
16 Jul 2020
Dinner with Luca was amazing! The food was delicious and learning all of the tips and tricks from an Italian chef will make our cooking so much better in the future. There were 4 large courses of food to eat, we were so full when we left (and he made sure there were some leftovers to bring home). Luca was very inviting and fun to be around, we look forward to booking again soon!

Ashley
05 Jul 2020
Chef Luca was so much fun to cook with and learn from! Amazing organic, healthy food from scratch and great company.

Vishal
30 Jun 2020
We went for my girlfriend's birthday and it was an absolutely wonderful experience. Chef Luca communicated with me before the dinner and gave wine recommendations for the meal as well. The dinner itself was engaging and delicious and Chef made it a truly unique event. If I could, I would rate it a million stars! We will definitely be back soon!

McKenzie
21 May 2020
Such a fun experience - we LOVED our class with Chef Luca! Delicious food and appreciated Chef Luca's knowledge of each course. He made us feel right at home! Highly recommend and look forward to booking another class soon!

Unity
13 May 2020
Chef Luca was amazing! He was full of energy, laughs, and showed us how to prepare a great meal. Thank you for making the night so special!

Nondi
10 Mar 2020
Coming from Italy this past summer, I did not think I would find any Italian food that could surpass the quality and uniqueness I experienced in Rome. Chef Luca brought forth a lot of authenticity to each of his dishes. The pasta in the Tagliatelle Ragu Espresso was even made from scratch! I loved how Chef Luca explains exactly why he pairs certain ingredients in each dish whether it be very little or a lot. Chef Luca was such a pleasure to work with! His Italian experience is surely one you won't want to miss.
Guest reviews for Chef Luca

Joy
25 Mar 2020
Chef Luca is amazing! He is extremely knowledgeable about the ingredients and the food taste so delicious. A real authentic Italian meal. He was very patient and gave great cooking tips. Most of all, the experience was great!

Meron
18 Mar 2020
As far as authentic Italian cuisine, Luca is unmatched! When we were in Italy for 2 weeks, hands down, every meal Luca prepared was better than each and every restaurant we dined at in Florence, Rome and Parma. This is no exaggeration. The only disappointment is when the food runs out!!! Try it and you'll see. My favorites are his carbonara, steak, chicken cutlets, lamb chops and his famous "hangover pasta".

Braxton
18 Mar 2020
To say Chef Luca's food is delicious (literally some of the best Italian food I've had outside of Italy) is the understatement of the year. It's Art. It's magic. It's a symphony of flavor. The passion and love he brings to his craft is refreshing as well as contagious. And not only can Chef Luca cater to your specific dietary needs or educational wants, he'll do so by taking you on a gastronomic adventure. Buckle up and buon appetito!!!!
$ 115 Per person
all-inclusive: 3-hour class, 5-course meal and taxes.
---
Meet your chef

Chef Luca
Verified chef
Food safety certified
---
Chef Luca is a dynamic and talented gastronomic genius from Parma, Italy with more than 22 years of professional culinary experience under his belt. After spending years honing his craft in both Italy as well as Addis Abeba, Ethiopia, Chef Luca landed in Atlanta. He has found incredible success as a personal and private chef as well as a culinary instructor who loves incorporating history into his interactive classes.
Other Cooking Class Experiences you may like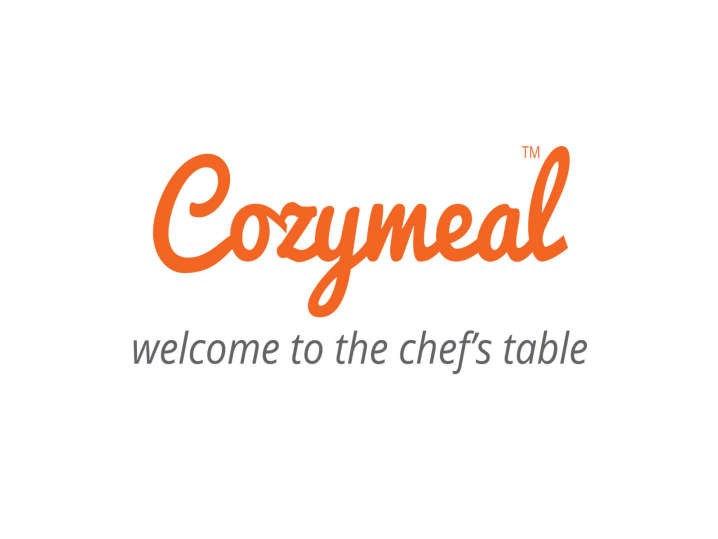 Want Even More Culinary Inspiration?
Exclusive deals, cookbooks and our best tips for home cooks — free and straight to your inbox. PLUS: 500 Rewards Points.
YOU'RE IN!
Thank you for signing up for our mailing list.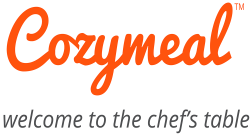 © CozymealTM, Inc. 2013-2021 - Phone: 404-596-5333
260 Peachtree Street NW, Suite 2200, Atlanta, GA, 30303