Cooking Class - Hearty Italian Feast
Cooking Class - Hearty Italian Feast
132 reviews
132 reviews
Share Event

COVID-19 protocols this chef will implement are:

Social Distancing Friendly
Learn how to prepare an Italian feast featuring classically meaty Italian main dishes and more.
In this hands-on class with Chef Luca, you will learn how to prepare an authentic five-course Italian menu showcasing classic hearty and meaty recipes made with fresh ingredients, such as Italian extra virgin olive oil.

Some of the meat-centric dishes and recipes you'll create from scratch in this class include a soul-warming tagliatelle ragu espresso, tagliatelle prosciutto di Parma with Parmigiana Reggiano, filet mignon with a creamy green peppercorn sauce, and a homemade fluffy and custardy diplomat cream with raspberries for dessert.

Guests are welcome to bring wine and beer to enjoy during the class.
Homemade Bruschetta
With handmade ricotta, black truffle and Parmigiano Reggiano cream
Homemade Tagliatelle Ragu Espresso
With ground beef, tomato sauce and Parmigiano Reggian
Homemade Tagliatelle Prosciutto di Parma
With tomato concentrate, heavy cream and Parmigiano Reggiano
Beef Filet
With green pepper sauce
Crema Diplomatica
With raspberry sauce
Minimum Guests

2

Maximum Guests

6

Meal Courses

5

Event Duration

3 hours

Labels

Couples, Holiday, Italian, Latin, Pasta Making
Cozymeal guest reviews for this experience


Chef Luca was AMAZING! My boyfriend and I went to celebrate his birthday. Chef Luca was hilarious and so personable. The dishes he created was off the charts incredible. Great date night / family night or just want to enjoy some company. Thanks Chef Luca we will be back!


Chef Luca was so welcoming and funny! I didn't know what to expect since this was my first cooking class, but it exceeded my expectations and I left the class with yummy leftovers and a lot of good tips on quick and easy recipes. Highly recommend!


Our experience with Chef Luca was amazing! He is so funny and outgoing which makes the entire experience so enjoyable. The pasta you cook with him is amazing and surprisingly simple. I will definitely be putting my new found skills to use at home. If you are looking for a fun activity definitely check Chef Luca out. He is quite a character and I guarantee you will have a fun night you will never forget.


What a great experience! We celebrated our friends 20 year wedding anniversary with this fun cooking class. Chef Luca made the class fun! He gave us great tips on authentic Italian products and gave us a great understanding on making pasta. The food was delicious. We ate, drank and laugh doesn't get better than that. The apartment was super cool, with original artwork and was properly cleaned and setup for our amazing time. We will be back for more.


Surprised my husband with a class for his birthday. Best idea ever! We had a blast with Chef Luca and learned so much. The food we made was unbelievable. So fresh and tasty!!! On the ride back home, my husband kept saying this was the most fun he had in a long time. We're definitely coming back, next time with friends and family. We highly recommend this experience!


Would recommend this to ANYONE. Luca is the absolute best, very welcoming and has a great sense of humor. I'm calling HBO so he can get a cooking comedy show ASAP. Made some great food and made a new Italian friend. Will be using him for a group at home event very very soon. Luca doesn't disappoint!


10/10. Luca was so friendly and made the entire experience 5 star. He is hilarious and had us laughing the entire time. The food, his technique and his knowledge was equally as great. We did this as a date night and will be returning with friends! I've been to Italy a few times and the flavors he taught us to create paired with the ambiance made for the perfect evening! I have already recommended him/his contact to many friends! See you very soon, friend!


My daughter has been infatuated for some time with cooking and routinely says she wants to be a chef when she grows up. For a Daddy/Daughter date, I decided to take her for her first cooking class and we chose Chef Luca who was absolutely amazing! We sincerely could not have had a better chef to help stoke her passion for cooking. Chef Luca was fun, engaging, passionate and was a patient and energetic teacher. My daughter is 10 and when we left our evening with Chef Luca she immediately was asking for a pen and paper to write down notes and we shopped together for a pasta roller the next morning. We will ABSOLUTELY be back for another lesson and evening of authentic, beautiful Italian cuisine. Chef did an outstanding job of tailor making a menu that was perfect to give both my daughter and I a solid foundation of what makes Italian cooking special and how we can go about building dishes we can cook and eat together at home. I loved watching her expression as Chef Luca took her through an example of how flavor changes rapidly and beautifully with each new ingredient added. Thanks Chef! You were a joy to work with -- we'll bring the rest of our family back soon!


Chef Luca had my boyfriend and I laughing out loud the whole night! The food was phenomenal, the company was excellent, and Luca was a great host and teacher!


Chef Luca has a great sense of humor! The pasta was soooo good. The experience is definitely worth it!


My husband and I absolutely loved this experience. Chef Luca is hysterical and we laughed the entire time we were there. The food was fantastic and we will definitely book another class and bring friends and family too!


We had an amazing experience with Chef Luca!! We will definitely be taking more of his classes and have recommended him to friends. If you are looking for a fun way to learn about authentic Italian cooking and have a great feast, we highly recommend Chef Luca's experience!


If you haven't booked with Chef Luca yet, then you are DEFINITELY missing out. The best Italian meal you will ever have! You are definitely getting your money's worth if not more! Great ambience, great music, & such an extensive knowledge about all the food he presents! The food tastes so good that you forget you helped make it ?. He is so welcoming and makes you feel right at home! I love chef Luca & will definitely be booking him for any other events! 10/10 experience!


Luca was absolutely incredible! He is so extremely knowledgeable about the food he cooked and has so much depth to his personality. He is one of a kind and I haven't stopped raving about him to everyone I know! We came from Alabama for this class and I would do it every day if I could. The food was absolutely delicious and we really got an authentic Italian experience. The atmosphere was welcoming and inviting. Luca is also HILARIOUS!!! You will be entertained the whole time!! We love you Luca!


Chef Luca was amazing. Me and my date ended up being the only couple to arrive so it turned into a private cooking class. Chef Luca allowed us to make pasta from scratch. Along with the other food provided it was an amazing evening. I would definitely recommend to everyone. Thank you Chef Luca you made our day!!


If you are looking to have an amazing time, eat delicious food, and spend time with and awesome Chef then you have found the right place! Chef Luca was very fun to be around and was informative, comedic and made you feel at home! You can tell he has true passion for what he does and sets out to ensure you learn and have a good time while doing it! If you are just learning to cook or have been for years I have no doubt you will walk away learning something from Chef Luca! Such a great experience!


Give this man a show! My wife and I celebrated our 8th anniversary with Chef Luca. The night was entertaining, education and the meal was delicious!


Wow! What more can I say about Chef Luca?! He is the man! My beautiful lady and I shared our 3 year anniversary with Luca, and we could not be happier. Not only is Chef Luca a 1st generation Italian, extremely intelligent, also very eccentric with an amazing personality. His teaching skills come so natural and effortless, and very fun, but also very effective. He has us laughing the entire time! This guy needs his own tv show! Fellas if you're looking for an out of the norm date experience, that will have your lady bragging to all of her friends about you! Go see Chef Luca!! Saluti, Chris and Kaelyn


Awesome experience! Just right amount of cooking and dining! Food was awesome & I learned a lot.


10/10! Such a fun and authentic experience! Luca was as entertaining, as he is a talented chef. The food is great quality and plentiful, only thing we would do differently is bring to-go boxes. A great way to celebrate a birthday, or any other occasion. Definitely will be back!


This was our second class with chef Luca and we couldn't have been happier. He made the experience fun and laid back as always. Can't wait to come back again!


Chef Luca did a great job with educating us about olive oils and balsamic vinegars. Pasta making was a blast and the simple but delicious sauces went great with the pasta. Chef Luca completed our meal with delicious filets, a simple salad and a custard dessert. We had a wonderful time.


Great experience.


What a wonderful experience it was to discover new products and learn new cooking techniques with Chef Luca. The cooking class was presented in a casual and intimate atmosphere. Chef Luca was simply a delight! He engaged us in culinary cuisine and shared where to purchase items locally. I would definitely recommend others to take this class and can't wait to do it again!


Chef Luca was amazing. He truly went above and beyond our expectations. I surprised my boyfriend with his class for his birthday and we absolutely LOVED it! Not only was Luca personable, he also made sure that we had a clear understanding as to what was happening every step of the way. It is sooo very refreshing to learn that a normal cook, like myself, can make a gourmet meal with healthy everyday grocery items. Chef Luca went on to entertain us by providing delicious drinks, tasteful music, and humorous jokes throughout the night. Being someone who has participated in other "behind the scenes cooking classes," I hands down recommend Luca's services for the fun, personable experience he provided.


We had an amazing time! The food was delicious and Luca was absolutely charming and clearly loves what he does. I 100% recommend taking his classes. I would definitely do it again. I love how real and down to earth he is. Please bring a sense of humor!


Simply stated, this was an amazing experience! From the minute we arrived it was fun and exciting. Luca made us so comfortable. From the music to the company. And the FOOD! Oh my gosh it was fantastic.. I always thought making homemade Italian food would be difficult. He showed us simple techniques to make amazing food. I can't wait to take another class from him. I told my husband it was one of the best evenings we have had and the perfect date night!


If I could give more stars I would! First cooking class ever, such a great experience. Great group, great food, great conversation. Chef Luca is the best!


This was such a fun experience!! Chef Luca explained each step as he did it, and made sure to have each of us try it. The courses were so delicious! I can't wait to try it at home. Looking forward to another class soon!


Luca came to Buckhead to surprise my girlfriend with a Hearty Italian Feast class...awesome! We had such a great time. The food was fantastic, and Luca brightened the evening with great conversation and energy. We will definitely be booking again. Grazie Luca!


An incredible experience! Chef Luca was not only hilarious and entertaining, but he made us feel comfortable in his home! Food was incredible and we learned so much! We will definitely use him again!!!


What an absolutely fantastic experience. Chef Luca is so personable making the event flawless. His culinary skills was easy to understand and adapt to what we have at home. The demo and tasting of each of the oils, cheeses, and salts was out of this world. Definitely will be a repeat patron


This was amazing. Simply amazing. We laughed non stop throughout this experience and also learnt a lot of cooking tips and some new kitchen items that we love. Thank you Chef, well definitely be back to try your other programs


What a blast!!!! This was our first time doing a private cooking lesson. My husband and I had so much fun at Chef Luca's! He was very instructive and entertaining. We laughed a lot! We felt like we could totally relax and enjoy the process of making the food. The food was so delicious too! We can't wait to do it again! Anyone looking for a great date night or just something different to do this is totally what you should do!


We had an amazing date night with Chef Luca! Food was delicious and Luca kept us entertained all night. 5/5 strongly recommend


We had such a wonderful experience with Chef Luca! He made us feel so welcome right away. We've done other cooking classes before, but this one felt much more relaxed and personal. And the meal was delicious! We will definitely be back and can't wait to bring our friends with us next time.


My husband and I had a great time! Chef Luca was very energetic and entertaining while teaching us a lot about Italian cooking!


This was by far the best experience. Chef Luca was amazing. He made it feel like we were hanging with an old friend. The food was amazing, everything was hands on. We learned plenty of things we plan to use at home!


The experience with Luca was a perfect date night gift for my girlfriend. It was a very hands on experience, where we learned tips that can translate into our own cooking. The food was top notch quality and we left absolutely stuffed. Luca is a very inviting guy, and someone I would genuinely like to spend time with outside of a class. 100% recommend and we will for sure be returning.


Amazing! First time doing this and Chef Luca was great! Very hands on and educational at the same time!


We had the best time!! Chef Luca is entertaining, funny, and knowledgeable. The food was AWESOME and we learned a lot! We will definitely be back to Chef Luca's


Great!


Luca was so amazing! He was extremely knowledgable about all of the foods we prepared and made our girls night super fun. I'm already looking for an excuse to hire him again for another party! Can't recommend him enough.


Great experience! Luca was fun, friendly, and extremely knowledgeable. The food was amazing!!


That was a wonderful experience! Chef Luca was so friendly and fun! I couldn't recommend this enough! Chef Luca really went above and beyond all of my expectations! If you love fun and delicious food I would do this experience.


Such a wonderful and tasty experience! We had a blast with Luca. He made it feel like going over to your friends house to cook (if your friend was an amazing chef and teaching you to make homemade pasta) We will definitely be following up with a second lesson and bringing some more friends along


Luca was AMAZING! Both the food and company went above and beyond expectations. It is an interactive experience where you get to help cook (I.e. making the homemade pasta) and assist in the process. It was so convenient having him come to our home! He was extremely personable. It felt like he was a close friend who happened to be an amazing chef over cooking us dinner. On top of the experience, the dishes were out of this world!!!! Tasted like we were actually in Italy! Would 10/10 recommend for your next date night, special occasion or dinner party!


This was such a fun experience and For sure the best pasta and I've ever had in my life!
Cozymeal guest reviews for other experiences with Chef Luca


Authentic. Knowledgeable. Unforgettable. Fun. We celebrated our 3rd anniversary with Chef Luca's Famous Italian Pasta Dishes cooking class. Chef Luca is nothing short of a revelation. His love of people, cooking, and simple ingredients are fully on display. The courses got better as the night went on and the alfredo sauce was indeed the best we'd ever tasted. You will absolutely not be disappointed If you have the opportunity to spend some time with Chef Luca. Thank you Chef Luca for a wonderful night and for being so accommodating to our COVID concerns.


This was our second cooking class with Chef Luca because we had such a blast the first time about a year ago. The food was amazing and we enjoyed conversation with Chef Luca as well. Making pasta is really a lot of fun and we already can't wait to return for another class!


I bought this for my husband's birthday. We had a blast! Chef Luca is very knowledgeable and experienced. It was great learning about his culture and recipes. I highly recommend this experience for all! We plan on coming again with some friends. We've taken other cooking classes before, but this one felt more intimate and personable. The apartment is incredibly cool, with Chef Luca's artwork on all the walls. Very cool experience!


He was great...fun, energetic, informative, polite and an incredible chef.


Had the most amazing time with Chef Luca. Perfect date night... quality food, quality wine, quality experience. 10/10 recommended... will definitely be back for more classes.


We had an absolutely fantastic time. Chef Luca was fun and a amazing teacher. Great food and conversation. We are definitely coming back!!


I was born and raised in Italy, in the very same region Emilia Romagna, and I'm also a foodie, so you can believe me when I say this amazing experience with chef Luca is as close as it gets to being in Italy and cooking delicious authentic Italian food with your friends!! It is a excellent activity for a date, for a group of friends, a birthday gift.. anything! You honestly don't even need an excuse to go! You will eat the best Italian food you've ever had, and even learn how to make it! What more can you possibly want? Chef Luca is funny and professional, and he'll guide you step by step on simple and yet amazing recipes and techniques that you can recreate at home. Wonderful gift to you or anyone you love! Food for body and soul! I cannot recommend him enough! Seriously, why aren't you there yet??


This was an amazing experience. Not only was the food delicious, but Chef Luca is knowledgeable about the food, passionate about teaching, and created an electric atmosphere. Instead of your typical cooking class, Chef Luca took the time to educate our party about the local ingredients, what to look for when selecting ingredients, what region they came from in Italy, how to find them in Atlanta or purchase them from overseas, and then we taste test all the different pairings. My favorite was taste testing high quality olive oil and then each round adding a new flavor profile to it to compare the differences (black vs. purple salt, red vs black pepper, and balsamic vs. basil). The cooking portion of class was very hands on. Regardless of your ability levels or comfortability in the kitchen everyone walked away with an enhanced skillsets. Chef Luca coached people in every aspect of cooking from how to improve their knife skills, properly caramelizing onions, what to look for when create pasta from scratch, and finally how to plate food for dinner parties to impress your guest. I cannot recommend this experience enough and look forward to taking more classes with Chef Luca.


We loved Chef Luca's class! The food was delicious and the class itself was hands-on enough to make you feel part of the experience, but not overwhelming. A couple tips: Bring more wine than you think you'll need. Spend some time looking at his artwork. Very talented. -Alex and Mike


Chef Luca is beyond 5 stars! I didn't expect more than a simple cooking class but it ended up being an incredible night we will never forget! Thank you Chef Luca for giving us a night to remember!!


Chef Luca is absolutely amazing! I had no idea what an incredible night we had in store. Chef Luca has the best personality and made it a night to remember! I plan to bring friends and make this a regular experience in the future. Thank you for an incredible night, Chef Luca!


Chef Luca's class on making pizza is fabulous. My daughter, a friend and I had a blast with Luca. It was just the 3 of us so it was basically a private class. Luca is very knowledgeable and makes the class fun. I highly recommend this class and look forward to taking another class soon.


Very fun, engaging, and knowledgeable chef of Italian cuisine. This experience is definitely worth the money. Chef Luca allows you to bring in a bottle of wine and even sends suggestions based on the cuisine. Chef Luca does a very good job working the room and talking to everyone, he kept us laughing the whole time, and at the same time he showed expertise in classic Italian cooking. He allows you to see the basics of Italian and taste each step then expands on that all the way to plating a Michelin star meal.


We had a great time! The food was genuinely authentic Italian! Chef Luca's energy was fun and we laughed the entire time! I would definitely recommend. It was a fun experience!


I'm a couple of months late writing this review, because my husband and I went out of the country for a few weeks after our cooking class with chef Luca. In other words, I got very behind on "life"! But I'd just like to say that my husband and I had an AMAZING time during our private cooking class with Chef Luca! This was a birthday gift that I gave my husband to not only celebrate his love of cooking, but also to honor his father who recently passed away. My husband's father was Sicilian, so Italian food and wine was always a huge deal when he was alive and my husband's fondest memories with his dad always involved drinking red wine and chowing down on all of the delicious Italian staples! Chef Luca was so very kind enough to add a few Sicilian dishes into our birthday course line up so that my husband could learn how to cook his dad's favorite foods. This required Chef Luca having to veer off his original planned dishes in order to accommodate my advanced request on adding Sicilian dishes, and he did so with excitement and enthusiasm and we TRULY appreciated everything he planned out for us. All of the food we tasted was ABSOLUTELY delicious. Seriously… we are still dreaming about all of those pastas and the amazing olive oil flight and every other morsel that was cooked with love in that kitchen! It was so dreamy. To end this review, I'd like to express how much this cooking class meant to my husband. Once I surprised him with our plans and told him that we were going to learn how to good Sicilian food to honor his late father, he broke down in tears and told me this was the best birthday gift he had ever received. Thank you, Chef Luca, for such a thoughtful and amazing day. We truly had a blast with you and we appreciate you making this a special memory for my husband that he will NEVER forget! You are the BEST!


Amina djihene
23 Aug 2021
I did that as gift for my husband it was great night. I loved his place with music and decoration. The food was amazing with excellent wine. Thank y chef for everything we enjoyed it a lot.


Chef Luca gave us a memorable, fun, and delicious date night. Working with Chef Luca, we gained an appreciation for making things from scratch that we didn't even know could be made at home! He enriched the experience with his personal family history, practical tips, and local shopping recommendations for ingredients so we could hope to recreate dishes at home with some idea of what we're doing. He made us feel comfortable and kept us engaged the entire time. His personality is half the fun. You will see.


INCREDIBLE !! Chef Luca is welcoming, funny, engaging as well as an awesome chef! It is hard to put into words how much all 6 of us enjoyed the class. Chef Luca made us feel like family sitting around the dinner table on Sunday afternoon. He shared family stories, history of where he grew up, what made him want to be a Chef, all the while feeding us great food and making us feel so at home. We were taught how to make pasta, ravioli, ricotta cheese, how to bring out the flavor in different olive oils, and may other valuable tips on what to do and what NOT to do. Needless to say, the meal was fantastic! We didn't want to leave. The greatest compliment we can give is that we want all our family and friends to have this wonderful cooking experience with Chef Luca. Thank you again Chef for making it an awesome experience we will never forget!


Chef Luca was amazing! From the moment we walked into his cooking studio (complete with a museum grade art exhibit) it felt like we were having dinner with an old friend. This was so much more than authentic recipes, awesome food and learning new cooking skills - it was a guided tour through his hometown of Parma and an introduction to the family and friends who influenced his cooking style. We can't wait to make another booking and share this great experience with others!


I booked Chef Luca for a surprise birthday dinner for my boyfriend! It was perfect because the location was obscure and he was so confused about where we were going. The space has a cool vibe and features Luca's own artwork! Luca has a fun and fiery personality that is sure to make you laugh and smile. The food was simply delicious and he also teaches you about the different ingredients and how they each play their role in the meal. He also knows when to give you your space and allow you to enjoy the food and your company. We will definitely be visiting him again and again!


What an amazing experience! This was the perfect activity for me and my 22 year old daughter to spend some quality time together. We both wanted to learn how to make pasta. Chef Luca was very funny and the food we made was delicious. So much food! Be sure to arrive hungry and ready to learn and have fun. Would be a great date night as well. Great atmosphere and location. Definitely recommend and will certainly go see Chef Luca for another menu.


Grazie mille, Luca! Thank you for the nice evening, the delicious food and the secret tips you shared with us that you learned from your grandma for the best homemade pasta and traditional Italian cooking. We appreciated the finest ingredients you used, which is a must for a tasty meal. We will come back for a pizza lesson, which I am sure will be so much fun as well. Saluti!


Chef Luca was the life of our night from start to finish! The food was fantastic, the stories funny and interesting, and we spent some time getting some tips on a trip to Italy we had been planning before COVID19 washed those plans away. We look forward to a future booking with Chef Luca!


Chef Luca welcomes you like family from the moment you walk in the door. Expect lots laughter, great food, and lots of "saluds"!! Between the pasta-coma and the never empty glasses....Be sure to send your boss a note that you'll be little late the next morning. My wife and I can't wait to book another night.


What an experience! Celebrated my wife's birthday with Chef Luca because she loves to cook. Chef Luca gave us an evening of laughter, knowledge and great food. If you don't have this on your bucket list add it now. We had such a good time and met some great people. Hope to do it again.


Luca was great and the food was amazing!


We had an excellent time with Chef Luca. He was very knowledgeable and his food was delicious. I would highly recommend his class to any one looking for an authentic Italian experience. I ate everything on my plate and don't regret anything. Overall the experience was 5/5!


WOW, this was my first ever cooking class and a surprise to my boyfriend and Chef Luca totally blew us away. He is charismatic, makes you feel comfortable and the food is amazing but the experience itself is on another level. Chef conveys his knowledge of food in a story-telling type of way, it is almost an art in itself. Grab your date and reserve a spot ASAP, trust me you will not regret it!


We had such a fun evening with Chef Luca! The food was delicious, he was extremely entertaining, and we learned a lot too! I cannot recommend this enough for a date night or for a group of friends! We smiled the whole time!


Delicious high quality food and lots of it! Chef Luca is very entertaining, very funny and a great history teller. Learned lots. Would do it again


Our group booked Cozymeal for a birthday celebration. Chef Luca made us feel at home from the first moment we walked in. He is super friendly, gave us lots of tips and interesting facts about Italy and traditional Italian cooking. The cooking experience was fun especially making the pasta. The food was excellent! We will remember the fun and entertaining experience we had for years to come.


I just want to start off with one word "Perfecto!" Chef Luca is a one of a kind host. He ensure that we knew the location of his kitchen and that we were in a safe location to park our car. His directions were very clear on where the class was going to par take. He greeted us with great charisma and joy. Starting off the class, he took the time to get to know my girlfriend and I and throughout our cooking and dining experience to build upon teamwork, companionship, and passion. He taught us more about the Italian culture than any history class that I've taken. He explain so much in detail that I felt like I was there in Italy with a personal tour guide. His creative mind taught us how to experience food tasting and created a imagine of the workers in the olive oil industry. We learned the difference between olive oil and extra virgin olive oils, We even got to try different ones! We were mind blowed and our tastebuds went through the roof. Everything in the class set the environment of fun, classic and culture. He share his life with us and we felt welcomed in his presence like his did with us. The class is very fun and we got to right down business by getting our hands into the needy and greedy... THE PASTA and Baguette and the gelato, Parmigiano Regino and fillet mignon. He even gave us a time to enjoy dinner just for two and gave us to-go boxes to take home. This felt like home when your mother would give you a plate to take home for the next day. If I could rate this 10/10 I'll give it 20/10!!!! Perfect for couples and a good time to spend with your person to enjoy time together. Disclaimer: Make sure you wear stretchy pants and bring an appetite! Thank you Chef Luca and We'll see you again :)


We had the greatest time! He did an amazing job of explaining why things happened when you were cokking. Taught us how to make homemade ricotta cheese! Great conversation, amazing experience, and will definitely be back!


The experience with Chef Luca was top notch. If you are looking to laugh and feast while learning something new- you are in for a treat.


Food and entertainment was amazing. Was easily the best money I've spent on a meal experience. The teaching was great, I enjoyed myself so much! I even discovered my new favorite wine! Thank you very much chef Luca for an amazing date night with my girl.


We had a great time with Luca! He was very personable and organized. He showed us some great cooking tips and techniques. Fresh ingredients and simple but delicious recipes. It was a hands on experience but also relaxing. Highly recommend. Grazie, Luca!


Chef was punctual,fast, efficient, accommodating, down to earth and funny . NY husband and I laughed the entire time. The Food was fresh, filling and tasted great. We learned a lot and had a great time. We will def book chef Luca again?


Chef Luca is absolutely AMAZING! This was a great experience for my family to connect with our Italian roots. Loved all the food we made, my daughter kept saying she was full but then ate everything off of her plate. Highly recommend taking a class with Chef Luca. He creates a great atmosphere to cook in and learned lots of useful information. We can't wait to try all of the recipes when we get home. We will definitely be back in the near future. (make sure to try the fried dough and black salt together- it was so good)


We had a great experience with Chef Luca. He was funny, friendly, and a great teacher. The dishes were not too complicated or difficult, but still delicious and taught us several new skills and techniques. Highly recommend!


Our experience with Chef Luca was awesome! My wife had arranged it as a birthday present for me, as I've recently taken up cooking as a hobby, and who doesn't like Italian?! Luca's high energy, entertaining background stories, and expert cooking instructions made the cooking so much fun. And of course the food was fantastic!! And although I'm an expert Italian chef now ( ha!), we'll definitely be doing this again with him. We highly recommend !!


Chef Luca was fantastic!! Our private experience included our two young boys (ages 5 and 7) as well as my MIL. Chef Luca, was very accommodating and made sure everyone (including the boys) was involved throughout the evening. We all had a blast! His place was clean, beautifully done, offered an intimate experience and above all the entire meal was scrumptious!! We will definitely consider this again.


He was so amazing! Best thing we ever did! Food was so incredibly good. He's an extremely knowledgeable chef and artist. He's so funny, energetic, and quirky; and makes you feel completely at home. He was also very clean and safe. He exceeded our expectations by 150%. Can't wait to book with him again!!


We could not have enjoyed our time with Chef Luca any more than we did. From the start, he did everything to make us feel at home and comfortable. Not only is he an amazing chef, he is also incredibly funny and personable. When we left, we felt as if we'd known him forever! He did an excellent job of explaining the basics of Italian cuisine and the fundamental ingredients. We learned a wide array of techniques that can be applied to numerous recipes, and can't wait to try them in our own kitchen. Not to mention, the food was out of this world! We are already booking our second class, and have even been inspired to book a trip to Northern Italy.


Not only did we learn how to make pasta we had a fabulous time doing it! Chef Luca would be a fun treat for a party or gift to friends. I highly recommend this class!


10/10 would recommend surprising your man with private cooking classes from Chef Luca. We honestly had SUCH a blast. From the moment we walked in, we could tell Chef Luca was going to fun, exciting and hysterical. We made handmade pasta with lobster cream cause, drunken scampi with cherry tomatoes, onion and rum, smoked salmon with avocado cream and pudding with sautéed raspberries. Chef Luca was incredible with a sense of humor that matched his passion for food and Italy. We learned great tips and will definitely be recreating the meals at home. Say goodbye to store-bought boxed pasta!


Chef Luca was incredible. The environment was super comfortable and Chef was an excellent teacher and loads of fun. We left feeling really confident in our ability to prepare the food on our own and it was delicious to eat. We can't wait to book our next experience. Highly recommend!


Chef Luca was incredible.


Chef Luca was a great host! We really enjoyed spending time with him, learning some tricks for preparing great tasting (but also elegantly simple) Italian food. This time was a fun dad-daughter outing, but the next booking will be for a date night with the wife. Should be a great time! I highly recommend Chef Luca!


It was my birthday on Dec.30th and my partner decided to take me to a private cooking class hosted by Chef Luca. My birthday is a day that never gave me joy growing up and was easy for me to avoid. Up until recent years, my partner has shown me numerous ways to find happiness in "my day" but this was by far the best celebration. I'm not a party person but this class was so much fun. It was a combination of culture, language, authentic cuisine, humor and art, all of my favorite things. So fulfilling; Chef Luca is an outgoing professional who cares about food not only as a career but as a lifestyle. If you want a taste of Italy and to learn something new, take this class! I'm urging you with 100% positivity, that you will enjoy it.


Your review on Cozymeal: This was by far one of the best group experiences of my life! Chef Luca was the BEST, the food was phenomenal, and our group had an amazing time. - Savannah Aaron


This was by far one of the best group experiences of my life! Chef Luca was the BEST, the food was phenomenal, and our group had an amazing time. - Chef Luca


This meal was AMAZING!! Everything was authentic,fresh, and most importantly tasty. Chef Luca did a great job at showing us how to prepare each dish, and letting us prepare food in a hands on format. Luca is lighthearted and funny which guarantees you will have not just a good meal, but an entertaining time! The dishes we made were even better than what I would find in a restaurant. I will definitely be booking again with Chef Luca! As an added bonus he was diligent in taking photos of the class participants during the lesson and made sure everyone felt truly welcomed and entertained!


We had the most wonderful cooking experience with Chef Luca. The cooking class was hands on when we wanted it to be & hands off when we wanted to sit & chat (bachelorette party) & drink wine. The food was excellent, but Chef Luca stole the show with his engaging personality and stories of his travels. We couldn't recommend this experience enough.


Luca was the best! We had the most incredible time with our friends. He made us feel so welcomed and the food was delicious! We will definitely be coming back!


A fantastic experience with wonderful food and an entertaining host. Highly recommend Luca!


We highly recommend booking a class with Chef Luca - we absolutely LOVED it! Chef Luca is extremely friendly and welcoming into his beautifully decorated loft. From the moment we arrived, he made us feel comfortable and as if he was greeting old friends - music was playing and he extended his home as ours. Before arriving, we were intimidated by the menu as it looked complex and a bit difficult, but Chef Luca was able to simplify it and teach us techniques that we can use in the future. The food was amazing and plentiful, we even had leftovers to take home which was very generous. You can really tell that he's extremely knowledgeable and experienced, and that he enjoys it at the same time. While the food was delicious and fun to make, I think the best part was Chef Luca himself - his energetic and entertaining personality made our night. We laughed the entire time as he shared his hilarious stories and we all chatted. This was our first time using Cozymeal and we will definitely be back as regulars to Chef Luca's - this might be one of my most favorite experiences thus far. Special occasion, date night, or just wanting to get together with some friends, you should definitely book a class with Chef Luca for not only a delicious meal but a memorable experience. Thank you Luca. you're the best!


Chef Luca was so welcoming, very Italian in the best way, funny, easygoing, knowledgeable, energetic, and so much more. His personality really made the experience so fun and unforgettable. The food was to die for and you feel so proud of yourself. You learn so much and time just passes by. I highly recommend taking a class. You won't regret it.


We loved this experience! Chef Luca combines an authentic loft-style ambiance with amazing food and a larger-than-life personality. His loft is a fun lil Bohemian studio in the heart of Midtown. Very cozy and inviting. The experience of cooking was interesting and enlightening without being too technical. From pre-dinner apertifs to the apps to the main courses, you're never hungry throughout, and the food is very authentically Italian. However, the highlight of the evening is Luca himself. He's a big personality with lots of jokes (some clean / some dirty, haha) and laughter throughout the night. He will entertain you with stories about life in Italy, Ethiopia, and Atlanta throughout the night. You'll never be bored! This was a wonderful experience, and our group is already talking about making this an annual thing. Highly recommended. Salud!


If you are reading this review do yourself a favor and book a class with Chef Luca now! Seriously the best experience we've had in 2020. Chef Luca is an amazing chef, host, and entertainer! We learned as much as we laughed. My husband and I didn't want to just watch, we wanted to be involved, and Chef Luca provided a perfect experience for that. We were supposed to go to Italy but could not due to COVID - this was the perfect replacement for that trip! Will definitely be booking again and telling all of our friends!


This entire experience was nothing short of magnificent. Chef Luca makes you feel so welcomed and makes cooking fun. He welcomes questions and doesn't mind when a millennial guest like myself wants to take photos of every step. He allows you to be hands on and explains in a way that makes cooking less intimidating for everyone - no mater what level of knowledge you have. The food was impeccable and very much what I expect authentic Italian cuisine to be like. I cannot recommend him enough!


We had a wonderful experience with Chef Luca! We booked this experience for a birthday/girl's night and he made us feel so welcome and comfortable. He welcomed us with a drink and lots of bread (which we loved). The meal was AMAZING and easy to make. We will definitely be back for more bread and with more friends :)


My husband and I had the best time at Chef Luca's! The atmosphere was great, Chef Luca made it all feel so easy, and we made some DELICIOUS food I never would have thought we could make. Cannot wait to do another class.


Our expectations were exceeded!!!! So, I surprised my husband with this cooking class, and it was amazing from start to finish!! Chef Luca was so much fun, energized, and truly has a passion and love for cooking!! ??


Chef Luca was amazing! We had a great time and he really made us feel at home. The entire experience was nice and the food was *chefs kiss*


Chef Luca was amazing!!! He hosted a private cooking class in his cozy loft for my boyfriend and I. We had so much fun and were well fed! Luca was genuine, entertaining and a fantastic host. I can't wait to do it again!!


We had a great time learning to make several pasta dishes with Chef Luca! You can tell he really has a passion for cooking and enjoys teaching. He made us feel very comfortable in his home kitchen & everything we made was delicious.


Chef Luca was wonderful! He has a very exuberant personality and made sure that me and my guest felt welcome. The meal was educational and fun at the same time! Would highly reccomend to any first timers!


Italian Seafood Class with Chef Luca was the perfect way to shake some of the 2020 blues! His fun, engaging and energetic personality paired excellently with his premier culinary and teaching skills. My girlfriend and I made homemade pasta from scratch while snacking on bread and olive oil, sipping wine. We listened to music and stories from Italy and Ethiopia. The entire experience from start to finish was divine, as well as the food. Will definitely be doing another class with him in the future. HIGHLY HIGHLY HIGHLY recommend anything with Luca, he was a blast.


Had a great experience. Very detailed and fun!!


First time taking a cooking class and it was a blast! I learned so much and Chef Luca was nothing short of a blast! I will be recommending him to everyone and look forward to my next class!


It was an absolutely wonderful evening. Chef Luca was great (very funny and very knowledgeable) and the food was spectacular. We hope to make it a Birthday tradition.


Chef Luca, was amazing and definitely will be back. Learned a lot, so much food, and laughed a whole bunch!


Great vibes... great energy... great food ? Definitely will do it again!


There are not enough words to describe the wonderful experience Chef Luca provided for my wife and I. We learned so much, laughed like kids and Chef Luca did everything to ensure we kept a smile on our faces. We truly enjoyed the food and the entire experience. We will be back again!!


Chef Luca provided such a wonderful experience! The cooking class was both fun and informative. The food was fresh and amazingly delicious. He is extremely personable and made us feel right at home. Don't forget the wine! It definitely enhances the experience.


Dinner with Luca was amazing! The food was delicious and learning all of the tips and tricks from an Italian chef will make our cooking so much better in the future. There were 4 large courses of food to eat, we were so full when we left (and he made sure there were some leftovers to bring home). Luca was very inviting and fun to be around, we look forward to booking again soon!


Chef Luca was so much fun to cook with and learn from! Amazing organic, healthy food from scratch and great company.


We went for my girlfriend's birthday and it was an absolutely wonderful experience. Chef Luca communicated with me before the dinner and gave wine recommendations for the meal as well. The dinner itself was engaging and delicious and Chef made it a truly unique event. If I could, I would rate it a million stars! We will definitely be back soon!


Such a fun experience - we LOVED our class with Chef Luca! Delicious food and appreciated Chef Luca's knowledge of each course. He made us feel right at home! Highly recommend and look forward to booking another class soon!


Chef Luca was amazing! He was full of energy, laughs, and showed us how to prepare a great meal. Thank you for making the night so special!


Coming from Italy this past summer, I did not think I would find any Italian food that could surpass the quality and uniqueness I experienced in Rome. Chef Luca brought forth a lot of authenticity to each of his dishes. The pasta in the Tagliatelle Ragu Espresso was even made from scratch! I loved how Chef Luca explains exactly why he pairs certain ingredients in each dish whether it be very little or a lot. Chef Luca was such a pleasure to work with! His Italian experience is surely one you won't want to miss.
Guest reviews for Chef Luca


Chef Luca is amazing! He is extremely knowledgeable about the ingredients and the food taste so delicious. A real authentic Italian meal. He was very patient and gave great cooking tips. Most of all, the experience was great!


As far as authentic Italian cuisine, Luca is unmatched! When we were in Italy for 2 weeks, hands down, every meal Luca prepared was better than each and every restaurant we dined at in Florence, Rome and Parma. This is no exaggeration. The only disappointment is when the food runs out!!! Try it and you'll see. My favorites are his carbonara, steak, chicken cutlets, lamb chops and his famous "hangover pasta".


To say Chef Luca's food is delicious (literally some of the best Italian food I've had outside of Italy) is the understatement of the year. It's Art. It's magic. It's a symphony of flavor. The passion and love he brings to his craft is refreshing as well as contagious. And not only can Chef Luca cater to your specific dietary needs or educational wants, he'll do so by taking you on a gastronomic adventure. Buckle up and buon appetito!!!!
$ 135 Per person
all-inclusive: 3-hour class, 5-course meal and taxes.
---
Meet your chef
Chef Luca
Verified chef
Food safety certified
---
Chef Luca is a dynamic and talented gastronomic genius from Parma, Italy with more than 22 years of professional culinary experience under his belt. After spending years honing his craft in both Italy as well as Addis Abeba, Ethiopia, Chef Luca landed in Atlanta. He has found incredible success as a personal and private chef as well as a culinary instructor who loves incorporating history into his interactive classes.
Other Cooking Class Experiences you may like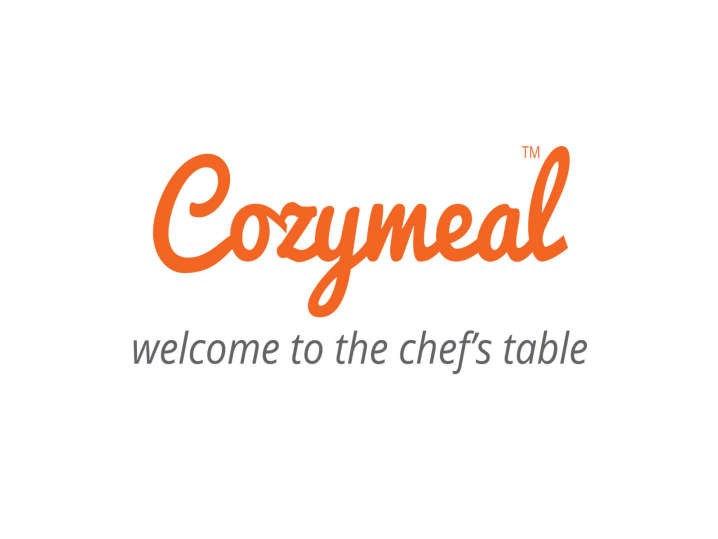 Want Even More Culinary Inspiration?
Exclusive deals, cookbooks and our best tips for home cooks — free and straight to your inbox. PLUS: 500 Rewards Points.
YOU'RE IN!
Thank you for signing up for our mailing list.
© CozymealTM, Inc. 2013-2021 - Phone: 404-596-5333
260 Peachtree Street NW, Suite 2200, Atlanta, GA, 30303