Cooking Class - Favorite Indian Dishes
Cooking Class - Favorite Indian Dishes
34 reviews
34 reviews
Learn how to make incredible Indian fare while Chef Shan teaches you all about ancient India.
Indian cuisine is as rich and varied as its country of origin. Chef Shan recounts the stories and legends of the land that gave birth to the cuisine taught in this guided hands-on class.

First, Chef Shan will teach you how to make a traditional Indian meal of chicken masala or curry served with spicy potatoes and rice pulao. Finish the class with a classic halwa for dessert.

Guests are welcome to bring wine and beer to enjoy during the class.
Chicken Masala or Curry
Spicy Potatoes
Rice Pulao
With onions and whole spices
Halwa
Minimum Guests

2

Maximum Guests

8

Meal Courses

3

Event Duration

2 hours

Labels

Adult, Couples, Date Night, Indian, Mother's Day
Cozymeal guest reviews for this experience


What a great experience Chef Shan's class was. Besides learning so much about cooking Indian food, her storytelling about her cooking journey, culture and experiences was fun and lovely and amazing! And the food was delicious! Highly recommend!


Chef Shan was such an amazing instructor! She taught us some of the important fundamentals of Indian cooking while teaching how to make specific dishes. She also was happy to answer any questions about cooking and culture! It was not so much like a class as it was like sitting in your auntie's kitchen while she cooked and taught you all she knows.


We had the best time with Chef Shan! Not only was the food delicious, but it was so much fun learning about her culture and her family. She walked us through every step of the process and gave us tons of helpful tips along the way. I would absolutely recommend Chef Shan to anyone who wants to get an authentic experience with excellent food and great company!


Chef Shan made us feel welcome in her home immediately! We had such an enjoyable evening with her and the other couple at the class. We thoroughly enjoyed learning all about the dishes in Northern India and it was DELICIOUS. Such a yummy and fun experience! I highly recommend it :)


I booked this class for my fiancé's birthday, and he's been talking about it ever since. Chef Shan was amazing! I knew very little about Indian cuisine but learned so much in the few hours we spent together. Chef Shan is passionate about her craft and culture, and it shows in her delicious food. I don't think either of us left even a kernel of rice on our plates. I highly recommend this experience.


Chef Shan is an amazing chef who taught my partner and I so much about India food and her culture. The food was very delicious and fulfilling. She also made us feel so welcome in her home and the experience was mind blowing. I will be returning to enjoy another dish. ☺️


Wow! This was a first time experience for me and my boyfriend and let me just say it was amazing! Chef Shan was so warm and welcoming the moment we walked into her kitchen. I don't cook at all and she was so patient with me the entire way through. If this is your first time you HAVE to go with Chef Shan! Definitely coming back to learn more from this wonderful Chef!!


I took my wife to a class with Chef Shan for her 30th birthday! We had a great time and the food was great! Highly recommend Chef Shan!


Chef Shan was so warm and inviting and her Chicken Massala was absolutely delicious.


My wife and myself love this experience. This was our first time eating Indian food and we loved it. I would suggest this to anyone looking to have a good time and great food.


We learned so much about Indian food and culture. Our chef, Mrs. Singh, was friendly and professional. We felt very welcomed and the food was absolutely delicious!


I could not recommend this experience enough. Chef Shan invited us into her home and taught us all of the secrets of cooking Indian authentically. She is an amazing woman with so much knowledge. We had such a fun time. I cannot wait to take another class with her!


I absolutely love Chef Shan. She was warm, welcoming, knowledgeable and talented. The food was delicious but the new skills i took away from her are priceless.


Chef Shan was an absolute delight. As an immigrant from India, Chef Shan brings genuine Indian knowledge and insight into her cooking. Our experience consisted of a history lesson, cooking course, and cultural deep dive. I will be coming back to Chef Shan as long as she offers courses.


Super fun and informative!


Really enjoyed the cooking class with Chef Shan. If you are considering it you should go ahead and book it and you'll have a blast.


AMAZING EXPERIENCE.. Chef Shan provided a great experience teaching and cooking this fantastic Indian meal. I learned so much of the culture along with how to cook a delicious meal with robust unique flavors.


Chef Shan was amazing. She was very friendly and personable. Not only did we learn how to prepare an exquisite dish of Indian cuisine, but we also were able to learn about the Indian culture! What a great experience!


Shan was the most amazing chef and teacher! We absolutely loved celebrating a special occasion with her - the food was better than we could have imagined and we can't wait to make it again!! Great conversation, awesome learning experience, and of course amazing dinner!


Fantastic and informative evening! Chef Shan was patient and wonderful. She took the time to explain the nuance.


Chef Shan is amazing. She doesn't just make delicious food; she prepares each dish with pride and love. That's why everything tastes so good. She's warm, very informative and a great teacher. She even remembered that the class was a birthday gift for my friend and celebrated it with wine. We arrived as culinary students and left as friends.


Shan was a fantastic host and chef. She was very knowledgable and open to answering all of our questions. Her selection of dishes was a complete Indian meal. Very tasty. Shan was great with sharing cultural points as she talked about the ingredients and cooking methods. We look forward to another class with her.


Chef Shan is an excellent chef, and her concern for each student is evident in the individual attention she is willing to show to each student. I highly recommend her cooking class!


Awesome. Chef Shan was great !


Chef Shan's food was delicious. The chicken biryani was tender, full of flavor and paired nicely with the channa masala. She even makes her own yogurt to add to each dish, who knew?! Everything about her food screamed "from scratch" as you can't get these aromatic flavors even in the best Indian restaurants in Atlanta.
Cozymeal guest reviews for other experiences with Chef Shan


We had an amazing experience cooking up some matar paneer and learnt new ways of adding flavor to everyday simple dishes.


I booked a vegetarian course with Chef Shan for my girlfriend and I, and we had an absolute blast. She was very good at what she does and is very much a people person. She knows how to keep a conversation going. If you are thinking about giving this a shot but are on the fence or skeptical, I highly recommend taking the leap of faith.


Excellent cooking class in chef's private home. Chef Shan was personable, had a terrific sense of humor and customized our meal to our liking along the way. Not only did we end up enjoying a deliciously healthy meal at the end; but Chef Shan is also an excellent teacher and we all walked away with a greater understanding of the basics of Indian cuisine. Thank you, Chef!


Chef Shan was wonderful! We were in a group with two other couples and everyone made sure to practice safety measures due to the virus. There were a couple of vegetarians in the group so Chef Shan made sure to make both veg and non-veg dishes. She was very thorough in explaining her process from preparing ingredients to putting them together to make different dishes. Her food was excellent and had a great home-cooked flavor whether it was veg or non-veg. I learned new methods and recipes that I wouldn't have been able to without her hands-on class. She also offers a spice tiffin with hand ground spices and a cookbook for sale. I ended up purchasing her cookbook and have already learned more about Indian cooking since the class. I'll definitely be trying out more of her delicious recipes and would attend one of her classes again.


This was a unique and enjoyable experience!! We will definitely be doing this again!! Chef Shan is a gracious, patient host who made cooking seem simple! She changed the planned menu to accommodate the preference of the group. She is an absolute gem!! Thank for a wonderful night!!


We loved our meal with Chef Shan. She was warm and her food was amazing. We highly recommend!


Had such a fun time. Very clean food that you wouldn't find in a restaurant. She's clearly very passionate and knowledgeable about her craft. 11/10


Amazing experience! Chef Shan was incredibly kind and welcoming into her home, and invited us to ask as many questions as we wanted during the class, answering them all with cooking tips and personal stories. The food was incredible, and Chef Shan clearly poured her heart into each dish while teaching us how to do the same. All the food was made from scratch, which Chef Shan emphasizes is vital for both good home cooking and health benefits. She also gave helpful tips on saving time and effort when preparing meals from at home. A++ experience, we will be planning on inviting friends next time!


Excellent experience!
$ 85 Per person
all-inclusive: 2-hour class, 3-course meal and taxes.
---
Meet your chef

Chef Shan
Verified chef
Food safety certified
---
Chef Shan is a native of India and has been teaching Indian cooking in a variety of settings for more than 20 years. She has also authored a cookbook and has been featured in the Atlanta Journal-Constitution and on PBS. Join Chef Shan on a culinary and cultural journey and you will discover modern techniques for obtaining timeless flavors and leave eager to incorporate Indian cuisine into your everyday cooking routine.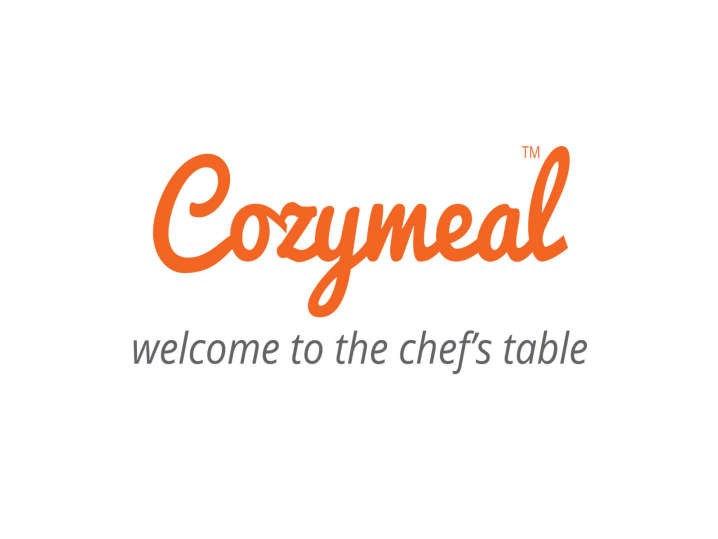 Want Even More Culinary Inspiration?
Exclusive deals, cookbooks and our best tips for home cooks — free and straight to your inbox. PLUS: 500 Rewards Points.
YOU'RE IN!
Thank you for signing up for our mailing list.
© CozymealTM, Inc. 2013-2021 - Phone: 404-596-5333
260 Peachtree Street NW, Suite 2200, Atlanta, GA, 30303