Cooking Class - Seasonal Seafood Dinner
Cooking Class - Seasonal Seafood Dinner
67 reviews
67 reviews
Share Event

Learn how to transform seasonal and locally sourced seafood into a sophisticated four-course dinner.
In this hands-on class with Chef Bobby, you'll learn how to prepare a sophisticated four-course dinner that will showcase the fruits of the sea and the techniques in which to prepare them.

Chef Bobby will begin by teaching you how to pan sear sea scallops to perfection as well as the traditional preparation method for braised French lentils featuring house-cured pork belly. Chef Bobby will also show you how to pan roast your locally sourced rockfish and how to braise pearl barley with seasonal mushrooms, duck jus and truffle oil.

Guests are welcome to provide wine and beer to enjoy during the class.
Seared Sea Scallops and House Cured Pork Belly
With braised French lentils, red wine and demi-glace
Watercress and Citrus Salad
With toasted almonds and Champagne vinaigrette
Pan-Roasted Rockfish and Truffle Barley
With lemon and seasonal mushrooms
Seasonal Berries and Crème Chantilly
With heavy cream, sugar and vanilla
Most dietary restrictions can be accommodated if noted prior to the event. Please mention this in the message field when you submit your booking request as adjustments to recipes cannot be made during class.
Minimum Guests

2

Maximum Guests

8

Meal Courses

4

Event Duration

3 hours

Labels

Adult, Couples, Date Night, Gourmet, Group, Holiday
Reviews guests left for this experience


Great evening with Bobby! He was so nice and made wonderful food.


I'm unsure how to review this "class". Bobby was great and the food was great, but it was not a cooking class at all. I was expecting an educational class, cooking with Bobby and learning everything about how he prepared each dish. Again, it was excellent food -- but was more of an experience of hiring a chef for the night as opposed to a cooking class.


Fun evening and delicious food!


We had a wonderful time with Chef Bobby - the company, wisdom, and entertainment were as delectable as the food.


Bobby was very fun and engaging and the meal was great


Chef Bobby was amazing and his food was delicious! 10/10 would recommend.


We spent a delightful evening, Chef Bobby shared his passion for cooking, which made the experience unforgettable. We are very grateful!!


Outstanding service and a fantastic experience. Chef Bobby was outstanding


The Seasonal Seafood Dinner with Chef Bobby is incredible. Rebecca and I had a great time getting to know Chef Bobby and the food was absolutely delicious. Chef Bobby is extremely personable and freely shares on the tricks of his trade. The food was prepared to perfection, and Rebecca and I are already attempting to incorporate what we learned into our weekly cooking projects. I can't recommend Chef Bobby and this menu highly enough!


We had a great time cooking with Chef Bobby. We learned a lot and we had a great meal!


Chef Bobby was outstanding! Great food! Great conversation! Great teacher! Triple thumbs up!!!


We had a great time with Chef Bobby. He is fun and enthusiastic and his passion for cooking really shines through. All the food was delicious! Chef Bobby was very respectful of our home and cleaned up as if he was never there. We would recommend!
Reviews guests left for other experiences with Chef Bobby


Chef Bobby prepared an amazing meal for us. Not only was it super tasty, but it came with many stories about cooking and life. We loved his company, and will 100% do it again. Highly recommended!


Andrew Kaplan
06 Nov 2023
Fantastic dinner. Chef Bobby is amazing.


Fun conversation and amazing food!


We had an outstanding dinner with Chef Bobby and it was thrilling to have such an experienced and enthusiastic chef preparing our meal in my own kitchen. Every course was original and beautifully presented. Plus, Chef Bobby was very forthcoming in how he prepared the courses and offered us lots of tips and advice on preparing these dishes ourselves. I'd use Chef Bobby again for another special meal.


Really enjoyed our experience with Bobby - food was incredible and he was very engaging and friendly


Chef Bobby was super friendly, well prepared, and an excellent chef! Our meal was delicious and we learned a thing or two about cooking. Highly recommend!


Chef Bobby was great! Fun conversation and the food was amazing!


I invited Bobby to join us in celebrating my girlfriend's birthday, and it turned out to be an extraordinary experience. Since she has a great passion for cooking, this occasion presented a perfect opportunity for her to learn from a true professional. Bobby, an exceptional chef, proved to be a master of his trade, as well as a delightful conversationalist. His expertise and willingness to demonstrate his techniques made him an invaluable resource. The culinary creations he prepared were simply outstanding, leaving us in awe. We're eagerly anticipating our next meal, already filled with anticipation for another exceptional dining experience.


Lotta fun and I learned a lot. Would definitely recommend Chef Bobby.


We had the pleasure of having Chef Bobby come to our house and prepare a four course meal, and it was an absolutely amazing experience! Chef Bobby's culinary skills are truly top notch, and he was able to create an incredible menu that perfectly suited his skills and expanded our horizons. What really set Chef Bobby apart, however, was his incredible personality and entertaining style. He made the entire experience so enjoyable and engaging, with fascinating stories and insights into his craft, that we were truly entertained from start to finish. Each course was expertly prepared and beautifully presented, with a perfect balance of flavors and textures that left us all absolutely delighted. From the appetizer to the dessert, every dish was a work of art that demonstrated Chef Bobby's incredible talent and passion for cooking. Overall, I can't recommend Chef Bobby highly enough. If you're looking for an unforgettable culinary experience that combines great food, entertainment, and a unique and memorable atmosphere, then Chef Bobby is the way to go. Thank you, Chef Bobby, for an incredible evening that we will always remember!


Chef Bobby was the best! We're incredibly thankful to have had our first experience with him. Someone who's had a lot of training and knows what he's talking about!


We had an absolute blast with Bobby. The food was excellent and he gave us cooking tips and tricks as he prepped the meal. He made the whole experience fun and was very personable. I highly recommended booking an experience with Bobby.


Chef Bobby is really professional and super nice It's was a great moment :)


Chef Bobby is incredible. Highly recommend him for any occasion.


Chef Bobby treated us to a wonderful meal and enjoyable conversation. We enthusiastically recommend!


Chef Bobby was great! We tipped him cash at the end of the night


Really enjoyed this experience!


Chef Bobby was an excellent chef and teacher/entertainer -- we all learned really useful tips and enjoyed his perspectives and stories -- but the meal itself was the piece de resistance we're all still raving about each course of Chef Bobby's elegant Italian Duck Menu. Cannot wait to do this again!


We booked a cooking class for two with Chef Bobby and had a wonderful time! The food was incredible and Chef Bobby was so informative! It was great experience, we would love to take another class from Chef Bobby, and would highly recommend the experience to everyone!


Delicious food and wonderful experience! Chef Bobby has lots of stories to share and essential lessons on how to make simple seeming dishes that are full of flavor. This particular menu was delightful, filling and well balanced. Would reccomend.


Fantastic Mother's Day eve dinner with Chef Bobby! It was a great experience and fabulous food! We highly recommend Chef Bobby.


Daniel Julian
14 Apr 2022
Great food, very personable, and worthwhile instruction on food prep and presentation. Will definitely be scheduling another session for future special occasions.


Chef Bobby - Thanks for the great meal! We will be in touch soon.


Amazing food, and Bobby is incredibly knowledgeable! Strongly recommend.


My partner and I really enjoyed this experience! He was very easy to talk to and his food tasted delicious.


We gifted this experience to our parents as a Christmas gift… we live on the other side of the country and Chef Bobby made the event seamless and FUN! Our family had the best time and could not have better things to say about Chef Bobby and the entire night. Would highly recommend! Thanks Chef Bobby!!


We loved our steak experience with Chef Bobby. Bobby was easy to communicate with, timely, and made the whole experience interactive and fun. We were first-timers on Cozymeal, but this meal will not be our last. Thanks again, Bobby!


We had a great time at our class with Chef Bobby! I appreciated his focus on teaching us techniques to elevate our cooking at home. He provided a very friendly and comfortable experience for the evening with delicious food and lots of laughs. I would definitely recommend this to my friends and family in the DC area.


Chef Bobby was an unbelievable experience. Great food and an ebullient personality! Could not have asked for better


Kirsten Elizabeth
11 Dec 2021
We had a great experience with Chef Bobby. Punctual, flavorful menu, great cooking tips… delish!! We've had Chef Bobby cook for us before, and we would invite him back again.


Honestly the most fun and absolutely delicious meal my wife and I have ever had! We've gone to dozens of cooking classes and Bobby is vastly the best host and chef we've seen. All four dishes were better than the last! We've decided that chef Bobby is the only cooking instructor we're ever going to use!


excellent food, excellent conversation.


Amazing food! We had such a great time.


Some old friends and I were having a reunion and signed up for this class as soon as we saw duck was on the menu. Chef took us through each step of the cooking process for every course, and was so willing to share his knowledge and insights. The food was novel and delicious, and pairing an escalated dining experience with the comforts of home and easy company made this experience incredibly worth it. Thanks for a great time, Chef Bobby!


Great meal ! We had an amazing time and enjoyed every course! Will definitely have Chef Bobby come back again!


Good guy good chef - good food and good company. All good. ?


We enjoyed the whole experience. Would love to try some of his other menus. Thanks for the experience Chef Bobby.


Our experience was nothing short of amazing. The food was incredible and Bobby is awesome. Highly recommend him and this class!


This was our second meal with Chef Bobby. Couldn't be a more comfortable, enjoyable, and educational experience. We will be doing this again!


We had a great time with Bobby at our home, where he showed us how to cook a Filipino Feast. Highly recommend having this experience for a birthday/anniversary/etc.


My two friends and I really enjoyed the Filipino Feast. Chef Bobby is very personable, down to earth, and clearly enjoys being in the kitchen. He passed on cooking tips while he showed us how to make a delicious three-course meal. We could not have been more pleased.


Wonderful! We enjoyed our time and food very much. Hope to do this again.


Our experience with Cozymeal and Chef Bobby exceeded our expectations in every way! Chef Bobby was an engaged teacher who laid down some knowledge in a way that was educational while still fun. He was enjoyable to be around, but wasn't overly comfortable to the point of impinging on our date night experience. And THE FOOD...I devoured every course. I don't know why, but I wasn't expecting the level of deliciousness that Chef Bobby delivered. Superb. I'd highly recommend his courses to anyone! My husband and I plan on utilizing Cozymeal regularly for date night!


Chef Bobby did a fine job. The food was delicious. It was a thoughtful and generous gift from our son and it was great to watch someone else prepare my dinner. I learned a few tricks as well.


Chef Bobby is awesome! We highly recommend.


It was a wonderful experience and fun . Chef Bobby was great in every way.


Food was amazing!


Great meal in our home Highly recommend Bobby


Chef Bobby is great! And the food that he produced was a 15/10. Would highly recommend his services! We're looking forward to booking him again.


The cooking experience was a surprise gift for my husband's 50th birthday, and Chef Bobby did not disappoint. The food was amazing, and he was very informative each step of the way. My young daughters participated, and they were both intrigued and excited. Chef Bobby made the evening fun for them as well. Again, the food (Duck, pasta, salad, dessert) was very delicious, the conversation was a bonus, and the few leftovers put a smile on our faces even more the next day! Would definitely recommend Chef Bobby to anyone looking for that special, out of the box experience!! It was great!


Chef Bobby was excellent, couldn't have had a better time! He was on time, checked in with me prior to arriving to ensure that he had all the details correct, and was the friendliest guy imaginable. He was great at explaining what he was doing and why, giving us a chance to ask questions about it or any other cooking questions. He made us very comfortable and the food was incredible! We had the leftovers of the dessert for breakfast. Thank you so much Chef Bobby, hope to work with you again!


I got this experience and they said: Exceeded all expectations! Chef Bobby was great and very personable! Meal was delicious, potatoes au gratin and the tarte tatin to die for! A memorable evening!


Marcela Zoccali
21 Jul 2019
Chef Bobby was awesome! Besides cooking a delicious meal, he was also fun and extremely personable. Everything was perfect, but the potatoes au gratin and the tarte tatin were to die for! A memorable dinner! Can't wait for the next one!


Chef Bobby was fantastic! This was a surprise gift for my girlfriend's 30th birthday and we love cooking together. Bobby showed up early to prepare and was so professional, caring, sweet, and made fabulous food. We sat and chatted with him for a while after the meal as well. I would highly recommend chef Bobby to anyone looking for such a unique experience.


S0 delicious and fun. We highly recommend Chef Bobby and Eileen. The food was amazing< steak, potatoes, salad, and an apple dessert. Highly recommended! Thank you.
$ 115 Per person
all-inclusive: 3-hour class, 4-course meal and taxes.
---
Can be used for any experience or cookware
Meet your chef
---
After earning an associate's degree in Restaurant and Food Service Management, Chef Bobby went on to attend and graduate from L'Academie de Cuisine's Culinary Career Training Program. Since graduating, Chef Bobby has gained nearly 30 years of professional culinary experience. For the past decade, Chef Bobby has been working as a personal chef and cooking class instructor of a number of fun and exciting culinary experiences.
Other Cooking Class Experiences you may like
Flexible booking: Cancel or reschedule this event's reservation for free up to 48 hours before the event.
This experience is not refundable as it includes a meal kit.
Chef Bobby will travel to guests within Washington, D.C. for this experience.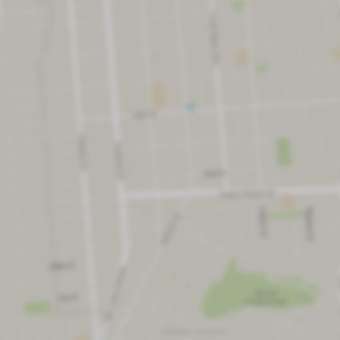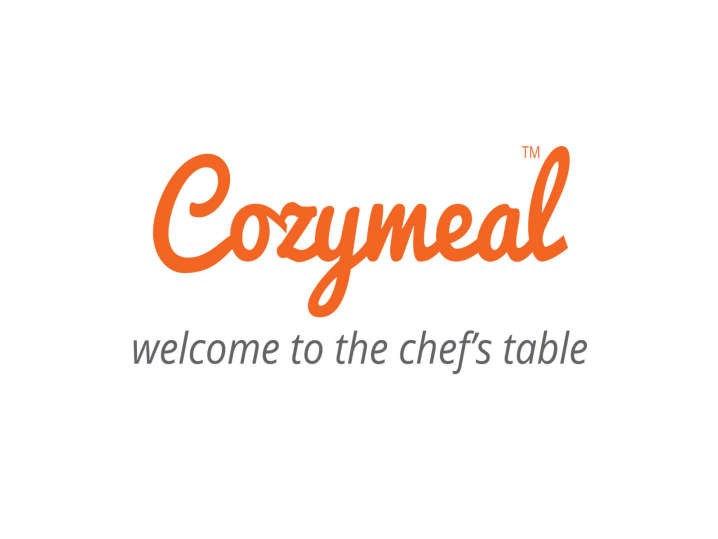 This website uses cookies to enhance user experience and to analyze performance and traffic on our website.
We also share information about your use of our site with our social media, advertising and analytics partners.
This website uses cookies to enhance user experience and to analyze performance and traffic on our website. We also share information about your use of our site with our social media, advertising and analytics partners.
Accept