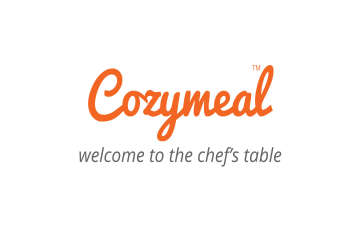 Chef Frank
Verified chef
After spending a number of years in various restaurant kitchens, Chef Frank found his calling as a culinary instructor. He began by holding private classes for anyone with an appetite to learn the art of cookery—including beginners and self-proclaimed pros. Chef Frank moved onto orchestrating and conducting both hands-on and demonstration classes in Parma, Italy, but has now settled in Chicago where he uses his gifts of teaching and cooking in school settings.
Cooking Classes
Chef Frank is not currently offering any experiences. Here are similar experiences:
Team Building experiences
Chef Frank is not currently offering any experiences. Here are similar experiences:
Food Tours
Cozymeal guest reviews for Chef Frank


Frank was very insightful and knowledgeable. He really took the time to teach and explain how to make delicious meals! My fiance and I will definitely repeat


My wife and I had a great experience cooking with Chef Frank. First time ever making handmade pasta and it was phenomenal. 3 dishes in total and a ton of food including leftovers. Very knowledgeable and fun chef. Would highly recommend!


My partner and I took the vegetarian dinner class. Chef Frank was very welcoming and kind! He even accommodated us earlier than expected. He explained important information about how to prepare and cut vegetables, how to season food appropriately, and why it's important to use proper cookware. He also helped us make handmade pasta (huge bonus, we were not expecting that in this course). He demonstrated for us so that we felt comfortable each step of the way. He balanced instruction for a newer chef and one with more experience as well. We ended up with a delicious dinner to eat there, and two dishes to take home! We had a fabulous time, thank you Chef Frank! (The french onion casserole was amazing).