Online Cooking Class - Intro to Vegan Comfort Cooking
Online Cooking Class - Intro to Vegan Comfort Cooking
75 reviews
75 reviews
Learn how to build a vegan ratatouille bowl featuring from-scratch vegan pesto and creamy polenta.
During this interactive online cooking class with Chef Angela, you will learn how to build a vegan ratatouille bowl using fresh, high-quality, easy-to-find ingredients and easy-to-master cooking techniques. Chef Angela will begin by teaching you how to properly butcher and perfectly sauté your ratatouille vegetables. Then, you will learn how to make the creamy polenta foundation for your bowl, vegan basil pesto, and authentic Italian bruschetta to complete the meal.

"This hearty vegan menu is a crowd-pleaser to both vegans and carnivores alike! All cooks are welcome: Your food preference or previous cooking experience won't matter here." - Chef Angela
Cooking class is fully interactive.

Chef accompanies you throughout the entire process.

Ask as many questions as you want!

Order ingredients online and have them delivered to your door.
Bruschetta
Vegan Ratatouille
Polenta
Basil Pesto
Recipes

Recipes are sent in your booking confirmation.

Ingredients

Ingredients can be adapted for dietary restrictions or lack of availability and can be delivered by your preferred local grocer with the link below.

Technology

Connect with the chef using Zoom on your computer, tablet or mobile device.

Class Participation

Chime in with questions through audio or chat. Use of video is optional.

Class Size

Public class sizes are between 4 to 20 connections to provide an opportunity for all guests to participate and ask questions. Private classes can accommodate up to 498 guests.

Event Duration

75 minutes

Labels

Beginner, Fun, Healthy, Vegan, Vegetarian
---
Ingredients
Italian bread
Fresh basil leaves
Garlic
Extra virgin olive oil
Balsamic vinegar
Roma tomatoes
Rice milk
Filtered water
Vegan butter
Polenta or corn grits
Scallions or green onions
Mushrooms
Shallots
Carrots
Sundried tomatoes
Yellow or orange bell pepper
Tomato sauce
Tomato paste
Thyme
Raw cashews
Nutritional yeast
Lemon
Pine nuts
Vegetable broth
Salt
Ground black pepper
Kitchen Equipment
Large pot
Sauce pan
Whisk
Measuring cup
One set measuring cups
One set measuring spoons
Medium baking sheet pan
Medium-sized bowl
Two spoons
Heat-resistant spoon
Chef's knife or Santos knife
Serrated knife
Cutting board
Coffee or spice mill
Blender
Two serving bowls
Cozymeal guest reviews for this experience


Amalia
13 Nov 2020
Chef Angela- Michelle did an amazing job demonstrating how to cook Navajo Tacos. Her positive energy made the class interactive and fun.

Karen
29 Oct 2020
Another great class with Angela.Dish was amazing!

Emily
28 Oct 2020
Wonderful class! Chef A-M is great. Easy to follow, upbeat, and very kind. The food was delicious!

Chris
28 Oct 2020
We had a great time. The meal was delicious (really exceeded our expectations). I would definitely recommend.

ELSIE
07 Jul 2020
Awesome experience, it was fun and learned a lot. Thank you.

Dianne
21 May 2020
I really enjoyed the Intro to Vegan Comfort Cooking class! While we eat a plant-based diet, we are not vegan and I admit to being a bit skeptical about the vegan pesto. It was very good - my husband liked it better than traditional pesto! And there was so much depth of flavor in the ratatouille. Chef Angela's easy and enthusiastic manner made the preparation fun. I think this class would be suitable even for novice cooks.

Adriana
08 May 2020
Fantastic. She was lovely and the food was delicious
Cozymeal guest reviews for other experiences with Chef Angela-Michelle

Tiffany
21 Nov 2020
Had an amazing time with chef Angela! She was very thorough and was with us for each step of the process! The whole experience was very entertaining and I would definitely recommend

Ariane
21 Nov 2020
Very patient, clear directions, inclusive, and reassuring!

Juliet
20 Nov 2020
Thank you Chef Angela-Michelle for taking the time to show us how to make Cubanos, Papas Rellenas with Garlic Mojo sauce, and Mojitos. All were delicious and fun to make. Your friendly, fun, and engaging personality made the class more enjoyable. Cheers!

Christine
13 Nov 2020
Chef Angela-Michelle was incredibly accommodating, flexible, engaging, and patient with our group for our private event virtual cooking class. She was juggling our group of teens who worked at different speeds and skill levels, and her humor and comfortable style made it all fun and relaxed! She kept us laughing but was always skilled and ready to offer gentle guidance. Our Chicken & Sweet Potato Waffles were delicious!!!

Jill
12 Nov 2020
Great class - amazing chef! Chef Angela-Michelle was very personable, knowledgeable, and professional. And she was funny so that made the class even more enjoyable. She checked in on the class often to make sure we had what we needed and to see if we had questions. The food was delicious and her set-up included two cameras so we could see close-up what she was doing.

Sedef
11 Nov 2020
Great, she was very good to explain things although I was a silent observer. It was a very good experience. Thanks

Mary
06 Nov 2020
We had a fantastic time and delicious dinner! A terrific teacher! Excellent experience we would highly recommend.

Ivan
06 Nov 2020
GREAT JOB

Linda
06 Nov 2020
Great event! Chef was personable, accommodating and very talented. The dish was delicious!

John
06 Nov 2020
That was great. Thanks so much for a great experience

Cassie
06 Nov 2020
Chef Angela was so wonderful! She was patient and adjusted instructions for folks who were beginners, or using protein substitutes. I especially loved her story telling that went perfectly with our Cuban recipe. So glad to have this meal in my repertoire now!

Connor
06 Nov 2020
The food was delicious and the chef was very engaging and personal. Would definitely do it again.

Rachel
06 Nov 2020
She is knowledgeable, welcoming & friendly. She's clearly planned ahead with the different camera angles & I appreciate her checking in with us throughout the cooking process.

Leon
06 Nov 2020
Very well run and engaging

Extra
05 Nov 2020
Chef Angela let us through an amazing Cuban meal! She was extremely patient with our very large group. She had such a positive attitude and was a a joy as a chef would definitely take her courses again.

Paul
05 Nov 2020
Loved her style and she was super helpful. Would recommend!

Michele
24 Oct 2020
We had a great time! Angela was great!

Michele
20 Oct 2020
We had a wonderful time! Looking forward to taking another class!!

Jeff
17 Oct 2020
Chef Angela-Michelle is an absolute delight! Patient, informative, and funny. Her recipes were delicious. I am booking more of her classes now.

Sonya
15 Oct 2020
The entire experience was amazing. Angela is knowledgeable and so much fun. I hope to have more classes with her.

Sarah
07 Oct 2020
Chef Angela-Michelle is so fun and knowledgeable! We booked her for a College student experience and she was fantastic, knowledgeable, and was really receptive to our customizations.

Karen
05 Oct 2020
Angela was great! I had so much fun! The meal was delicious.I just booked another class with her

Taylor
08 Sep 2020
Chef Angela-Michelle was great - she was very knowledgeable, patient and made our entire teams experience cooking pappardelle from scratch very enjoyable.

Marc
04 Sep 2020
Really enjoyed it. I learned a lot, and she kept it right on schedule. The whole team was really happy with the experience. Thank you!!

Kristine
22 Aug 2020
Very nice instructor, the class was hard to follow though.

Phyllis
20 Aug 2020
Great class, had lots of fun and a very yummy end result!

Caitlin
20 Aug 2020
Chef Angela and the meal were AMAZING!! Can't wait to join another class!

Jackie
20 Aug 2020
Chef Angela-Michelle brought so much good energy to our class! I was worried about getting behind or not having personal instruction in a virtual class, but she took the time to check everyone's dough and make sure we were all succeeding. The class was fun and the meal we made was delicious!

Caroline
20 Aug 2020
The class was so fun and the end result was delicious. Thank you!!

Shannon
20 Aug 2020
Chef Angela-Michelle was enthusiastic and spent time with each of us individually to make sure our pasta turned out delicious. A very positive experience overall!

Antonio
20 Aug 2020
Angela-Michelle was awesome! I loved her high energy she brought and ensured everyone had such a good time! Would love to take another cooking class with her!

Jim
20 Aug 2020
Outstanding job. Chef Angela had a great attitude and was both encouraging and engaging. The pace of the class was good, she built in checkpoints and wanted to see everyone's work at different phases. We learned a lot and saw some new ways to do things. My family really enjoyed it. One small critique... one of the instructions called for a can of tomato paste. You should specify a can size... we used the wrong can size. Not that it's bad - we have plenty of leftover sauce. :-)

Karen
19 Aug 2020
I am exhausted but I had so much fun and my meal was delicious. I am so proud to have made homemade pasta with our amazing team. Thank you for keeping it fun and making it easy for a 1st timer. Your laugh is contagious!!

Angelina
19 Aug 2020
Chef Angela-Michelle was great! The dish was amazing and she made the process easy and fun!

Sonya
19 Aug 2020
Chef Angela was fun engaging and made sure we were all on the same page. She gave us hints and tips along the way. We learned a lot, had fun and the recipes were delicious!

Erika
05 Aug 2020
It was an excellent experience and the food was superb!!! The Chef was very engaged in each attendee and provided great guidance. I am planning to schedule another one soon!

Joseph
05 Aug 2020
What a great chef and teacher! She does a great job engaging all of her participants. I would definitely take another training session with her at the helm.

Kim
03 Aug 2020
This was such a fun class and the food was absolutely delicious! Chef Angela was patient, funny, helpful and knowledgeable, and the time just flew by. Definitely will book another class with her!

Jordan
03 Aug 2020
Great class!

Anna
03 Aug 2020
Chef Angela-Michelle was the star of a surprise birthday zoom cooking class we held for our brother. She took the time out of her Sunday to give our family an extra-special BBQ cooking experience. Being our first-time experience of an online cooking class, Chef Angela-Michelle set a high bar. We look forward to future cooking experiences!

Janalee
24 Jul 2020
Had an 11 year old and 16 year old take the class and they loved it. Chef Angela-Michelle was so fun and engaging and provided instructions that will allow kids to easily make these again.

Elizabeth
16 Jul 2020
My two boys took Chef Angela's Pappardelle from Scratch class (it is the second class they taken from her). I watched from the background and they were able to do all of the work themselves (I helped with the prep work) and loved every minute. Her teaching style is upbeat, encouraging, and friendly, and both of my boys really enjoyed learning from her and would love to take more classes. And, the recipes were each, and we would make them again - the end result was fabulous. I highly recommend Chef Angela and her classes.

Jennifer
08 Jul 2020
Angela-Michelle makes it fun and has a great energy. The chicken and waffles were delicious

Elizabeth
06 Jul 2020
My two boys ages 19 and 13 took Chef Angela's class together and loved it! They are still talking about how patient and kind she is, and about how much they learned. They enjoyed the recipes so much that they made both types of cookies again over the holiday week-end. We highly recommend this class!

Kyle
02 Jul 2020
Attentive, detailed, and enthusiastic! 1st experience and I'll definitely be trying it again!

Stephanie
29 Jun 2020
I think Angela-Michelle was awesome. She's personable and has a lot of energy, and I really liked her meal. My only hiccup during the event was that I fell behind at times and wish she had gone a little slower with certain steps.

Doreen
26 Jun 2020
This was so much fun. The pasta as delicious. ChefAl Angela was so supportive and clear. I would do anything class with her again

Shonna
26 Jun 2020
OMG! so much fun. I never made homemade pasta and have been thinking about buying a pasta attachment for my mixer, but now I know I can do without. Thank you so much! Can't wait to do it again!

Evelin
21 Jun 2020
Chef Angela-Michellle was so much fun and awesome!!!! Looking forward to many more classes

sandra
11 Jun 2020
Everyone truly enjoyed the class and their family the meal!!! Chef Angela-Michelle made making pasta.

ELSIE
06 Jun 2020
It was an awesome class, we sure had fun and good food.

Onna Rae
15 May 2020
she really knows her stuff! She is fun, explains effectively, awesome experience!

Tiffany
15 May 2020
Such a great experience and she is an amazing teacher!

Tina
15 May 2020
Chef Angela was fantastic! We were late to class as I didn't pay attention to the fact that it was 1:00 eastern time. Once started, everything went so smoothly and the food was delicious! We will be making this again for family and friends as soon as we get the chance. Highly recommend Chef Angela. She is fun, informative, easy to follow, and her personality matches the quality of her food - fabulous!

Yoli
11 May 2020
Cooking with Chef Angela-Michelle was fun and the results were delicious! She explained every step carefully and checked to see how we were doing. It was a great way to spend time with my daughters and granddaughter cooking while apart.

Lesley
11 May 2020
We had a really fun time making pasta with Chef Angela!!

Chrissy
06 May 2020
Angela was amazing! She was patient, encouraging, and brought a ton of personality to the table which made the virtual class fun and interactive. The recipe also came out amazing- I was so impressed with myself! Thanks, for the awesome experience.

Jacobie
30 Apr 2020
Great experience! Chef Angela was extremely nice and thorough. Will def do this again!

Sharon
17 Apr 2020
Great experience-, can't wait to do it again.

Sharon
17 Apr 2020
It was so much fun!! Much better than a person to person class - as we got alot of personal attention. Our meal was great!

Michael
15 Apr 2020
Angela was flat out awesome! Best fried chicken and waffles on the planet. Wife and I are already planning to cook this meal again and incorporate some of the tips Angela provided.

Loletha
11 Mar 2020
I enjoyed our experience greatly. I enjoyed learning new recipes and I especially enjoyed eating our cauliflower creations. They were delicious and surprisingly hearty! My only criticism is from the Eventbrite side. Our tickets did NOT provide an address or phone number for the location. The only thing I recieved were latitude and longitude coordinates. Given that the event was in a large apartment complex, those directions were inadequate. I eventually thought to Google "Cozy Meals" and found the general 800 number to call and get Chef Angela's phone number. We finally made it but we ended up late and frustrated to the event! Luckily Chef Angela's energy and friendly personality were enough to calm my nerves after such a rough start.

Judy
13 Nov 2019
My husband and I had a marvelous time. We learned a lot. Chef Angela-Michelle was a wonderful teacher. Will do this again!

Tonya
27 Aug 2019
Chef Angela is an absolute delight!! Her black beans with sofritas and faux mojitos are to die for!! So delicious.
Guest reviews for Chef Angela-Michelle

Sam B
04 Sep 2019
Chef Angela's African Feast recipes are nothing short of amazing. My husband loves the Ethiopian Chicken in Red Sauce, while I cannot get enough of the Ye'abesha Gomen, Lentils, and Injera. Chef Angela's recipes are thoroughly researched and the food is the result of it because everything is SO YUMMY. We can't wait to get the full cookbook for more deliciousness.

Lorraine H
04 Sep 2019
The food was delicious and infused with a lot of flavor. Not a boring bite to be had. This is why I'm giving Chef Angela a 5-star rating. I highly recommend her Vegan Soul Food menu. The vegan greens are amazing ... the best I've ever had!!!

Hank H
04 Sep 2019
Outstanding service and classes, Angela did everything promised and more. Can't wait to take another cooking class!!!
Local Grocer Delivery Available!
$ 29 Per device
75-minute class hosted on Zoom. Tax included.
---
Meet your chef

---
Growing up on a family farm with chefs for parents, Chef Angela-Michelle learned how to cook at the age of six and bake at the age of eight. Now, Chef Angela-Michelle has become certified in plant-based nutrition, has a cookbook in the works, traveled the world to hone her craft, and is the founder and owner of her own successful cooking company that teaches others how to shop, cook, eat, and live well.
Other Online Cooking Class Experiences you may like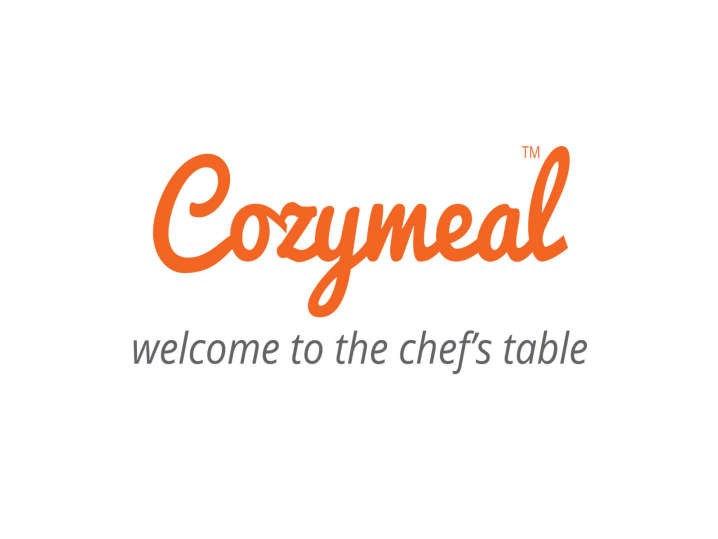 Want Even More Culinary Inspiration?
Exclusive deals, cookbooks and our best tips for home cooks — free and straight to your inbox. PLUS: 500 Rewards Points.
YOU'RE IN!
Thank you for signing up for our mailing list.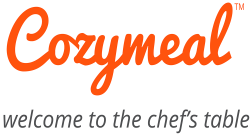 © CozymealTM, Inc. 2013-2020 - Phone: 800-369-0157
US Headquarters:
350 Rhode Island, Suite 240
San Francisco, CA 94103
Atlanta Office:
260 Peachtree Street NW, Suite 2200
Atlanta, GA, 30303
Austin Office:
501 Congress Avenue, Suite 150
Austin, TX, 78701
Baltimore Office:
400 East Pratt Street, 8th Floor
Baltimore, MD, 21202
Boise Office:
950 Bannock Street, Suite 1100
Boise, ID, 83702
Boston Office:
100 Cambridge St, 14th Floor
Boston, MA, 02114
Boulder Office:
1434 Spruce Street, Suite 100
Boulder, CO, 80302
Chicago Office:
141 W. Jackson, Suite 300A
Chicago, IL, 60604
Dallas Office:
325 N. St. Paul Street, Suite 3100
Dallas, TX, 75201
Denver Office:
999 18th Street, Suite 3000
Denver, CO, 80202
Fort Lauderdale Office:
2598 E. Sunrise Blvd., Suite 2104
Fort Lauderdale, FL, 33304
Fort Worth Office:
420 Throckmorton Street, Suite 200
Fort Worth, TX, 76102
Houston Office:
2929 Allen Parkway, Suite 200
Houston, TX, 77019
Indianapolis Office:
201 North Illinois Street, 16th Floor – South Tower
Indianapolis, IN, 46204
Kansas City Office:
107 W 9th St 2nd Floor
Kansas City, MO, 64105
Las Vegas Office:
500 North Rainbow Blvd, Suite 300
Las Vegas, NV, 89107
Los Angeles Office:
10880 Wilshire Blvd Suite 1101
Los Angeles, CA, 90024
Miami Office:
801 Brickell Avenue, Suite 900
Miami, FL, 33131
Minneapolis Office:
100 S 5th Street, Suite 1900
Minneapolis, MN, 55402
Nashville Office:
424 Church Street, Suite 2000
Nashville, TN, 37219
New Orleans Office:
1615 Poydras St, Suite 900
New Orleans, LA, 70112
New York City (NYC) Office:
136 Madison Avenue
New York, NY, 10016
Orange County Office:
17901 Von Karman Ave
Irvine, CA, 92614
Orlando Office:
111 North Orange Avenue, Suite 800
Orlando, FL, 32801
Philadelphia Office:
325-41 Chestnut Street, Suite 800
Philadelphia, PA, 19106
Phoenix Office:
20 East Thomas Road, Suite 2200
Phoenix, AZ, 85012
Pittsburgh Office:
322 North Shore Drive Building 1B, Suite 200
Pittsburgh, PA, 15212
Portland Office:
121 Southwest Salmon St, 11th Floor
Portland, OR, 97204
Sacramento Office:
980 9th St, 16th Floor
Sacramento, CA 95814
Salt Lake City Office:
136 East South Temple, Suite 1400
Salt Lake City, UT, 84111
San Antonio Office:
1100 NW Loop 410, Suite 700
San Antonio, TX, 78213
San Diego Office:
501 W Broadway, Suite 800
San Diego, CA, 92101
San Jose Office:
177 Park Avenue, Suite 200
San Jose, CA, 95113
Seattle Office:
801 Second Avenue, Suite 800
Seattle, WA, 98104
St. Louis Office:
100 South 4th Street, Suite 550
St. Louis, MO, 63102
Tampa Office:
4830 West Kennedy Blvd, Suite 600
Tampa, FL, 33609
Tucson Office:
One South Church Avenue, Suite 1200
Tucson, AZ, 85701
Washington, DC Office:
1300 I Street NW, Suite 400E
Washington, DC, 20005