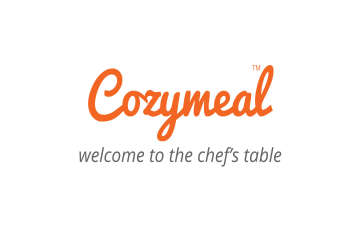 Chef Jamie VK
Verified chef
Food safety certified
(6 reviews)
Brooklyn-based Chef Jamie VK has spent over 10 years building her culinary career as both an executive and catering chef. Her passion for healthy, delicious food drives her craft, which she considers a merging of flavor and art. She loves nothing more than dazzling happy eaters with her thoughtful and loving cuisine. As Chef Jamie says, "The more love, the better the taste."
Cozymeal guest reviews for Chef Jamie VK


I booked chef jamie for my wife and I as a special Valentine's day date. My wife loves to cook and i absolutely love that i never have to, so i wasnt sure what to expect, but the entire night blew us both away. Immediately we felt comfortable, excited , and hanging on every word Chef jamie said. She was well versed and able to explain each step, no matter the skill level coming in to the class. But even more than that, she made it fun, relatable and engaging. We made a crostini to start that im still dreaming about, perfect pillowy gnocchi and tiramisu with left overs for the whole week! Chef Jamie was spunky , personable, educational, and made cooking fun, plain and simple. I would highly recommend Chef Jamie to any one who wants a night out with great company, great atmosphere, and even better food ( at the end she even lets you lick the spoon !)


Great class, great food. Thank you Chef Jamie


Chef Jamie VK is fantastic! She is very knowledgeable and passionate about sharing her love of food with others. She taught us helpful tips and techniques and kept us engaged the entire time. It was a wonderful culinary experience. I highly recommend taking her classes and booking her as your next private chef!