Team Building Activity - The Process of Homemade Dumplings
Team Building Activity - The Process of Homemade Dumplings
46 reviews
46 reviews
COVID-19 protocols this chef will implement are:

Chef Wearing a Mask (Upon Request)

Social Distancing Friendly
Chef Patty and Chef Marc are ready to share their famous dumplings with your team!
In this hands-on team building class, Chef Patty and Chef Marc will show you and your team how to put a twist on traditional dumplings with infused skins and organic fillings while they bring their own fun and unique personalities to the process.

Working with extremely fresh ingredients, you and your team will combine efforts to prepare signature dumplings and signature sauces. After seeing how your dumplings turn out in various vibrant colors using only natural ingredients, you and your co-workers will see dumplings in a whole new light.

Guests are welcome to bring wine and beer to enjoy during the class.
Chinese Tapas
May include
A selection of skewers, wontons, bao and dessert dumplings
Imported Chinese Tea
Scallion Pancakes
Shrimp Cilantro Dumplings
Savory Dumplings
Choose two
Signature Pork
Chicken
Vegetarian
Seafood
Most dietary restrictions can be accommodated if noted prior to the event. Please mention this in the message field when you submit your booking request as adjustments to recipes cannot be made during class.
Minimum Guests

5

Maximum Guests

12

Meal Courses

5

Event Duration

2.5 hours

Labels

Asian, Beginner, Corporate, Group, Holiday
Reviews guests left for this experience


Chefs Patty and Marc were wonderful, super fun, laid back environment. We had a couple of new employees and these events are great ways to welcome them to the team and the chefs provided an amazing setting for this. I speak for the team when I say we had so much fun and I would highly recommend any class with Patty and Marc. We cannot thank you enough for the hospitality and an amazing evening.


Marc and Patty were great hosts. We participated in the team building dumpling class and they made it a lot of fun. Marc was a great facilitator getting our international group to share all their different food experiences from around the world. The dumplings were great.


it was awesome!


Thank you for the great team building event!


Celebrated mother/daughter birthdays at a dumpling class. Chefs were informative, supportive of the three children in our group of 7, and responsive to our birthday-related special requests. It was a great way to celebrate.


Our team had a good time learning how to make dumplings with Chef Patty and Marc. Chef Patty was able to accommodate special dietary needs.


Awesome night, delicious food. As someone whose parents are from Taiwan and who grew up making dumplings and Asian food, I can say that this was a pretty authentic experience. Marc and Patty do a great job of making you feel welcome and at ease so you can enjoy your time.


Very entertaining but not as informational. We learned how to make different shaped dim sum but not different fillings so the taste was limited to two fillings and either plain or spinach flavored wrappers.


Chef Marc and Chef Patti were wonderful! So warm, knowledgeable and accommodating. We had a great experience for our family and would definitely recommend this activity.


Chef Patty and Marc are a dynamic duo. We had a great evening with the two of them!
Reviews guests left for other experiences with Chef Patty and Marc


Chef Marc was a great host. My girlfriend and I had a great time and it was the perfect date night. Chef Marc made us feel comfortable in his kitchen and taught us the basic steps in making homemade dumplings. You do not make your own dough or fillings as that is prepared beforehand the class focuses on rolling and forming the dumplings which is a lot of fun. Of course if you have questions on how the dough is made or the fillings Marc was great at answering all the questions. All in all it was a great Dumpling Party and would go back again!


I was expecting a more traditional cooking class. I wanted it to be hands on, and instead the food was cooked prior. Overall, it seemed more like a social gathering than a learning experience. Also this may very well be my lack of research (although with all the 5 star reviews, I thought everything was perfect) but I was expecting more from the environment. Had I know I would have been in someone's home with their personal items and pictures sprawled around the room, I probably wouldn't have booked.


I was very surprised at all the 5 star reviews after attending. This was definitely less of a "cooking class" and more of a dumpling making demonstration. It is held in Patty and Marc's home kitchen in Cambridge. They host extended-stay out of their house so there were people in and out during the class. Much of it was prepared ahead of time and participants solely roll the dumplings with fillings. Chef Patty was overseas so Marc ran the kitchen solo. Much of the conversation was about all of his millionaire acquaintances and business endeavors. He did frown upon taking notes which I thought was hilarious considering we never even received the recipes (even after providing an email address). I will say the servings were plentiful and our group left very full. While it was a nice afternoon I've been to other classes that I would recommend over Chef Patty and Marc's.


Learned a lot and had a great time.


SO MUCH FUN!! Honestly the best experience ever and such amazing food.


Really fun evening! Highly recommend it!


Chef Marc and Chef Patty were entertaining, knowledgeable, and good teachers. Highly recommend for a night out with friends.


Shayna Frutkoff
16 Jan 2021
Amazing experience! Patty and Marc are wonderful!


Awesome class for a date night, and felt very safe -- plus, since we were the only ones there, it was basically a private lesson! We had a great time hanging out with Marc and Patty, and left stuffed with dumplings and very happy.


Chef Patty and Marc bring so much magic to their teaching. Not only are they incredibly kind and funny, they engage every member of their class through the process. I am looking forward to using everything I learned today when making dumplings at home.


Kevin Botelho
15 Oct 2019
We had a great time and would recommend this to any group looking for fun and good eats!


Marc and Patty hosted the best cooking class I've ever attended. It went above my expectations. It was so fun and they both have such a great sense of humor. The atmosphere is very welcoming and the class was such a great experience. The food was amazing and I'm glad I brought home leftovers! Thank you for the amazing dumpling cooking experience!


It was an excellent experience. Marc and Patty made us feel right at home with them. Super fun and interacting. Would recommend it to anyone.


Learned some dumpling making skills. Marc talks too much. Chef Patty seems nice and friendly. However she was very busy during the class and making so much noise ( she run the blender a couple of times) which made it hard to focus and enjoy the experience.


Great fun! We met really fun people, ate great dumplings, and loved every minute!


Very nice way to spend an afternoon while visiting Boston. Chefs Patty and Mark were wonderful hosts in their kitchen. The dumplings were delish! Secret ingredient was lots of extra love. Chefs Patty and Mark added lots of the secret ingredient! I highly recommend this cooking class.


Marc and Patty were so funny and welcoming and we loved learning about dumplings! Definitely recommend


This was my first experience with cozymeal and I'm so glad I signed up. We made dumplings. I loved the variety of the dumplings. Chef Pattys dipping sauce had me going back for 3rds. Chef Marc was very entertaining and informative. It truly is an experience that had us all laughing and so full!


Chef Patty and Chef Marc were so much fun! We learned a lot and had a great time. Highly recommend!


Patty and Marc are so fun!


Such a great experience!


The class was a lot of fun. Marc and Patty were great hosts and the food was delicious.


Great class! We learned so much about how to make the different kinds of dumplings.


Chef Patty & Marc were really nice. A few items...would be nice to start on time, a bit more structure around the second half of the night. Nice group of guests.


Awesome, awesome class! Marc and Patty were warm and welcoming and made the experience fun and delicious! Thank you for a great experience and we look forward to more classes to come!


Patty and Marc were a ton of fun! They were very welcoming and sweet. I was expecting to learn more about making the dough's and fillings for dumplings but that may be the 201 class. Overall, we had a blast w/ them and will definitely recommend them to our friends!


Great stories and some fun history as you learn the art of dumpling rolling! We had a great time! Thank you chefs!!


Such a fun day! And I learned so much about making dumplings and now I really appreciate the art of this. Chef Marc and Patty were warm and fun and well prepared.


Patty and Marc were phenomenal! My tummy was full and my cheeks hurt from laughing and smiling so much. We had an absolute blast. Highly recommended!


Experience was absolutely fantastic. The chefs were so cute and personable. Sharing stories over the dim sum that we ate at the beginning of the class made the higher cost of the class worth it. It was a really nice extra touch. The activity of making and learning the art of dumpling making could not have improved at all. The only comment I would say is that the class was a bit longer than expected I think a 2 hour class would be perfect this was a bit over 3 hours.


Great instruction and entertainment in a small group environment.


I loved it!


We had so much fun at our dumpling making class! Chef Patty and Marc not only taught us how to make the dumplings but were also very welcoming and entertaining. We were served coffe, water, tea, some appetizers and then the dumplings we all made which were delicious. We were so full by the end and we still took some home for my husband to try... I look forward to making their recipe at home because it was delicious I will definitely recommend this class to a friend!


Chef Patty and Marc have not only a wonderful class but are a true delight to be around. My boyfriend is obsessed with dumplings and it was so fun to finally learn how to make dumplings rather than order them. This was a fabulous experience!


t


Chef Marc and Chef Patty are a great duo that make creating dumplings captivating and fun! Chef Marc is a great chef and instructor. He is positive, friendly, knowledgeable and polite. I enjoyed learning the history of Chinese dumplings as well as savoring their authentic and delicious taste.
Meet your chef
---
Chef Patty and Chef Marc are a husband and wife team famous for their innovative and divine dumplings filled with flavorful personality. Chef Patty emigrated from Taiwan to the U.S. where she met her future husband and business partner, Chef Marc. Together, they have started multiple successful and famous restaurants as well as a cooking school devoted to teaching the art of dumpling making.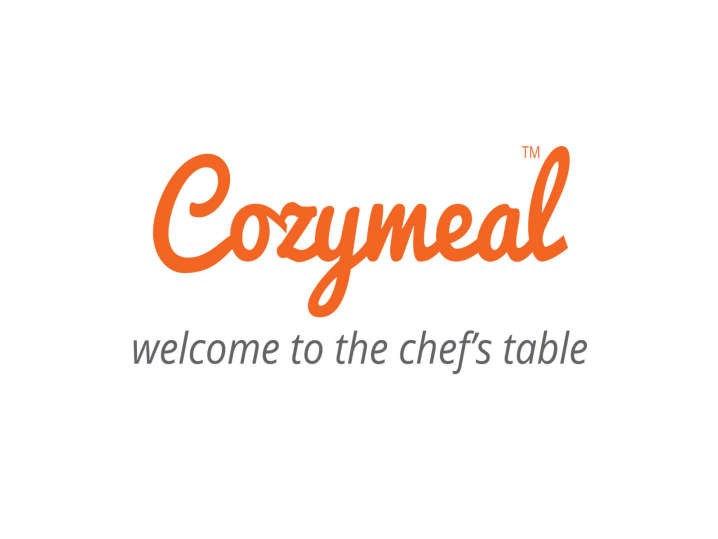 This website uses cookies to enhance user experience and to analyze performance and traffic on our website.
We also share information about your use of our site with our social media, advertising and analytics partners.
This website uses cookies to enhance user experience and to analyze performance and traffic on our website. We also share information about your use of our site with our social media, advertising and analytics partners.
Accept