Team Building Activity - Explore the Roots of Mediterranean Cuisine
Team Building Activity - Explore the Roots of Mediterranean Cuisine
50 reviews
50 reviews
Discover the distinct culinary regions and seasonal ingredients that come together to form Mediterranean cuisine.
In this hands-on team building class with Chef Renee, you and your team will work together to prepare an impressive Mediterranean feast while learning some of the history behind the cuisine.

You and your team will get to experience the flavors of feta, yogurt, bulgar wheat, and sumac from the Eastern Mediterranean palate with a modern twist. Then, learn about the influence of Southern European cuisine with tastes from Italy, France, and Spain. Lastly, explore North African cuisine through the spices and dried fruits prominently used in sauces and desserts.

Guests are welcome to purchase wine and beer from the venue.
Appetizer
Choose one
Savory Sweet Potatoes With Dill, Lemon Hummus and Roasted Chickpeas
Tabbouleh Salad
Za'taar Fries
Entrée
Choose one
Baked Cod with Lemon, Garlic and Fresh Herbs
Chicken Shawarma
Falafels
Dessert
Choose one
Sweet Ricotta and Strawberry Parfait
Honey Pistachio Roasted Pears
Golden Baklava
Most dietary restrictions can be accommodated if noted prior to the event. Please mention this in the message field when you submit your booking request as adjustments to recipes cannot be made during class.
Minimum Guests

6

Maximum Guests

25

Meal Courses

3

Event Duration

2.5 hours

Labels

Adult, Corporate, Group, Mediterranean
Reviews guests left for other experiences with Chef Renee


She was great. I learned a lot.


Our family enjoyed meeting and learned a lot from Chef Renee during our Mexican cooking session - and the meal was delicious. Thank you Chef Renee for a fun experience!


Chef Renee was so fun, the food was delicious, and we had leftovers! She came to our house fully prepared with ingredients and supplies. She was also really personable and fit in well with us. I'd definitely recommend her and this class!


Renee was so fun and prepared a delicious meal!


We had a great experience with Chef Renee. She was very professional and attentive during the whole process and took us step by step in preparing a delicious meal. We will definitely do this again!


Our experience with All That and Dim Sum was amazing! Chef Renee is professional, friendly, extremely knowledgeable, easy going, and fun! She made the whole experience accessible and was always very encouraging. We look forward to our next experience working with her!


Had an amazing and fun experience with Renee! Can't wait to do this again :) (**already gave tip in person)


We had a great experience with Chef Renee. Would recommend for a fun date night!


Edzai Cynthia
11 Feb 2019
Phenomenal job . My friends loved it and the food was delicious! Definitely recommending to others!


Renee was a fun and energetic guide for our 3-course meal. Everything was DELICIOUS and we had leftovers to send home with guests. I'd book her again!


Chef Renee was terrific! She's a great teacher and friendly instructor. She allowed us to get involved but helped get things done. The food was delicious. We only wished there was a bit more— especially would have liked more gnocchi. We were a little hungry afterwards but thoroughly enjoyed and would do again!


Chef Renee brought the perfect blend of teaching and cooking to our experience last night. Everything she prepared was very tasty, and she allowed us to do as much or little of the prep and cooking as we were comfortable with for each of the Dim Sum dishes. And she brought enough ingredients to prepare food for a small army, so there were plenty of leftovers for today. Kudos to Chef Renee and Cozymeal!.


Great fun! We made quiche and ratatouille and profiteroles. Renee brought just about everything we needed (sans pans) and got right to business. I learned a lot and would totally do it again.


Chef Renee was a lot of fun and the food was delish . Would defiantly recommend her to anyone hands down.


We had a great time working with chef Renee working to make our French meal!


Amazing night with ever-so personable Chef Renee. Dim sum menu was a incredible palate pleaser! Hands on fun and delicious. Was a Christmas present from my son. I highly tevommend ?‍??‍?


Really enjoyable evening. Thoroughly recommend.


Renee was great!


Our Dim Sum class with Renee was fantastic! The food was delicious and we learned so much from Renee, who's very knowledgeable and extremely accommodating. She made it a very relaxing and fun experience.


Chef Renee was great! For a date night, we chose the fanciful french fare menu with quiche, duck confit, and creme brulee and everything turned out perfect. Renee was a great teacher and customized the experience to ensure we were satisfied. She brought everything with her (so there was no big mess to clean up at the end),and the meal couldn't have been more delicious. We were so impressed and will definitely try Cozymeal with Chef Renee again.


Renee's dim sum class was excellent! We learned some great techniques and the food was delicious. I would recommend this class to others in the future.


We loved the ease of having a personal chef come into our home. The food was delicious, and Renee was sweet, knowledgeable and easy going. Made for a perfect, fun date night!


Chef Renee was absolutely wonderful! She is extremely skilled, very easy to talk to, and fun to have around! Not to mention that her food is delicious. I would love to work with her again.


Chef Renee was great! She was very knowledgeable and fun to hang with. We loved how low key and down to earth the whole experience was. Plus, the food was delicious.


Really fun experience! My fiancé and I had a good time and learned a lot of cool facts. And it turned out delicious!


Wonderful chef, lovely conversation, and excellent meal!


She was great. Def knew her stuff and was able to teach in an effective manner. Highly recommend!


Chef Renee was super chill, friendly, funny and very knowledgeable. She was a great teacher and everyone has a good time. We were a class of 6 and we all got to participate. (We even looked super cute in our aprons). Although the website says you get to choose from 3 options, we booked late and the other couples had already decided on the menu so we made cheese fondue, duck confit, smashed brussel sprouts, green beans with caramelized onions, creme brulee, and chocolate covered strawberries. All the food was so good! (It's amazing what butter and heavy cream will do). It was a decent amount of food too (hence the for coma). Definitely recommend for a fun date night, birthday, bachelorette, or any special occasion!


Renee was the absolute best. We will be booking her again.


She was a great teacher. Made it very fun and enjoyable.


Chef Renee was awesome! She really taught us how to cook but also let us have fun. She was a great host and we enjoyed the food and the company!!!


The experience was amazing. Definitely want to do it again.


Amazing experience with Renee! Clearly has a passion for what she does. Informative, engaging, and lots of fun! Great food and tips for those just beginning their cooking journey and intermediates as well!


Chef Renee was awesome! She has a great personality and made it crazy easy for us to cook with her. She gave us so much great info about cooking and we left learning so many new tricks and tips. The food was delicious and so easy to make. Modern kitchen in an open common area had a very cool vibe and still felt intimate. Definitely recommend for a date night or a new group experience. Dont forget byob! Thanks again Chef Renee!


Amazing!


Nice sense of humor, great teacher and very fun and interactive. Worth every penny )


Excellent class we will definitely attend again


Chef was awesome! Very knowledgeable and made us feel really comfortable. We were happy we were able to book her for our cooking experience.


Terrific time. Food was amazing, and it was laid back and fun.


We had a great time with the class. The pace moved along quickly enough but wasn't rushed. Recipes felt simple enough that we could make them ourselves at home. Overall a great time enjoyed by both of us and more than enough good food leaving us full.


We had a great experience with Chef Renee. She brought all of the supplies with her and set up quickly (we hosted her in our kitchen). She had nice, Italian music playing as she taught us how to make each dish- be prepared to get your hands dirty with the arancini. The food we made was delicious and tasted like something you would get at a restaurant. She was very professional and had some jokes, tips, and tidbit facts to spice up the environment. We would definitely be interested in booking again.


We had a great time with Chef Renee who kept us well fed and entertained. Thanks for a great experience, will definitely do it again!!!


Great night out with girlfriends. Chef Renee was fun and knowledgeable and totally went with the flow of the evening. Highly recommend!


Fun experience. Delicious food!


Great experience, thank you!


Chef Renee was great! Would definitely recommend!


The escargot and coq au vin were amazing and very easy to make. Very laid back and informal instruction. Will use cozymeal in the future.


Chef Renee was so much fun and the food was delicious! Overall, a great experience!


Excellent class. Delicious and fun! Thank you!
Reviews Chef Renee received outside of Cozymeal


Chef Renee is a skilled and knowledgeable chef. Her mix of laid back style and proficiency in the kitchen make for a great experience. Her food is delicious, fresh and well considered. She is very organized and quite knowledgeable about her ingredients and recipes, sharing many anecdotes and tips to aid in understanding her food and techniques.
Meet your chef
---
Chef Renee's passion for cultivating a community of conscious cooks really shines in her authentic, one-of-a-kind cooking classes. As a private chef, she emphasizes the importance of quality and healthy handmade meals. In her cooking classes, she focuses on improving students' quality of life by bringing healthy food to the table amidst unforgettable culinary experiences. Chef Renee also teaches cooking classes to middle school students to provide an outlet for creative expression.
Flexible booking: Cancel or reschedule this event's reservation for free up to 48 hours before the event.
This experience is not refundable as it includes a meal kit.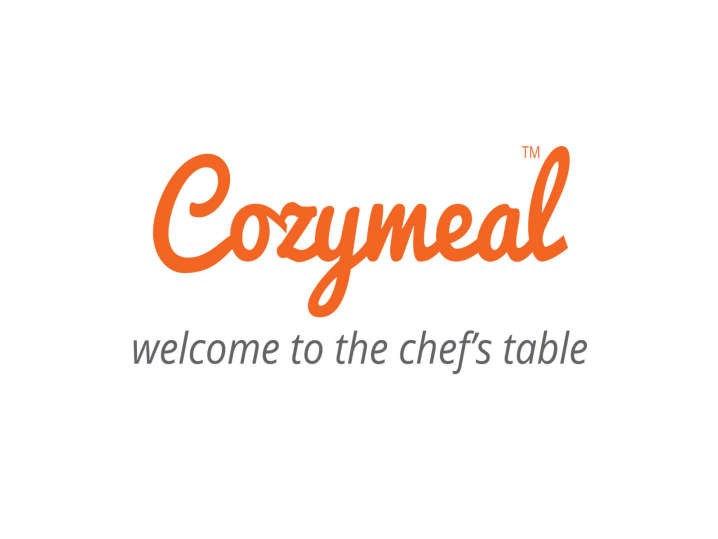 This website uses cookies to enhance user experience and to analyze performance and traffic on our website.
We also share information about your use of our site with our social media, advertising and analytics partners.
This website uses cookies to enhance user experience and to analyze performance and traffic on our website. We also share information about your use of our site with our social media, advertising and analytics partners.
Accept