Team Building Activity - Refined Rustic Italian
Team Building Activity - Refined Rustic Italian
42 reviews
42 reviews
Learn the art of building a three-course rustic Italian feast that yields extraordinarily elegant results.
In this hands-on class with Chef Ziva, you and your teammates will learn how to prepare a refined rustic Italian feast full of traditional dishes made with fresh ingredients, bold flavors, and authentic techniques.

Your team will start by making a bright and flavorful caprese bruschetta. Then it's onto handmade fettuccine pasta tossed with chicken and a creamy mushroom sauce sprinkled with herbs. For dessert, enjoy creating an extraordinary combination of ricotta and goat cheese with crispy phyllo and a sweet sauce.

Guests are welcome to bring wine and beer to enjoy during the class.
Caprese Bruschetta
With mozzarella, tomatoes, and olives
Homemade Fettuccine With Chicken
With creamy mushroom sauce, sage, oregano and parmesan
Crispy Ricotta and Goat Cheese Pastry
Drizzled with a sweet glaze
Most dietary restrictions can be accommodated if noted prior to the event. Please mention this in the message field when you submit your booking request as adjustments to recipes cannot be made during class.
Minimum Guests

6

Maximum Guests

14

Meal Courses

3

Event Duration

3 hours

Labels

Corporate, Group, Italian, Pasta Making
Reviews guests left for this experience


Our family of 10 had an amazing time celebrating our annual Day After Christmas Surprise! Chef Ziva's kitchen was ready for our arrival with all the ingredients organized and laid out on Chef's long, long, long kitchen table. In our fettucini making class, Chef Ziva first demonstrated how to create the dough and then process it through the pasta making machine. Four of us were assigned to this task while the remaining six of our family was divided between making the bruchetta and preparing the creamy mushroom sauce that would be incorporated into the fettucini. Chef Ziva is a natural teacher - knowledgeable, patient, and caring. She made our cooking adventure enjoyable and memorable. Making our meal from scratch was not only a learning experience - it was a lot of fun, especially when we sat down in Chef Ziva's dining room and shared the fruits of our labor making pasta...from scratch!


Chef Ziva was welcoming, enthusiastic, and my colleagues and I thoroughly enjoyed learning from her. Her instructions were good, and I was able to cook some of her recipes at home.


Our team (12 ppl) had a great time at Chech Ziva's class. Homemade pasta is the best! We all learned some new cooking tricks and can't wait for next time.


She took every opportunity to make it special and rewarding


We recently went and spent some time learning how to cook rustic refined Italian food with Chef Ziva. We can't thank her enough, so glad we had this experience. Chef's kitchen is beautiful, she was very clean , organized, and well prepared. Chef also has a very fun loving attitude which really made the event a fun one. I would certainly book her again, it was awesome!


Ziva was great. Our team had a fun and delicious experience. Thank you!


Sweet and wonderful host and chef. She is very accommodating and incredibly nice. I definitely recommend.


Ziva was amazing. Very welcoming and good for beginners and experienced cooks alike. Food came out phenomenal and it was an awesome team-bonding experience for me and my co-workers. Would totally do another class with her!


Fantastic! Ziva was great. She took our party of 10 and got everyone involved and made it a real special event for my wife's birthday. Thanks you so much :)


Went to my first cooking class with Chef Ziva for my birthday. She made as all feel welcome and accommodated all our dietary restrictions by adapting the menu. This was above and beyond what I expected. I loved the way she explained each step of the process for all the meals and food that we all created together tasted incredible. Highly recommend her for future classes


Our small team traveled from MTV office to Chef Ziva's house to learn how to make homemade pasta and enjoy the meal together. The team not only loved Chef Ziva's character and charm, but raved about our delicious bruschetta, pasta, and dessert. This was the perfect afternoon offsite teambuilding activity - much needed at the end of our busy Q4.
Reviews guests left for other experiences with Chef Ziva


We had a great time cooking with Ziva! The recipes are delicious, her home is warm and inviting, and the experience is meticulously prepared and well organized. Ziva has great tips and the class is very hands-on. She goes out of her way to explain everything you are interested in learning - knife skills, where to source ingredients, family stories about recipes etc. Ziva is also a lot of fun to learn from! My family and I will definitely be back for more experiences. Did I mention everything was super delicious? 100% recommended!


So much fun, learned so much ! Great meal, fun time with niece and daughter and their husbands


Chef Ziva's class was a delight! It was fun, informative, relaxed and delicious! Highly recommend this instructor!!


We have a company offsite at Chef Ziva and the outcome was very well received. Chef Ziva was really helpful in making sure everyone had a chance to participate, have fun while making sure we were all well fed. Everyone really enjoyed the cooking class and look forward to coming back.


It was a great experience learning from Chef Ziva! She is very informative, fun to talk to, we instantly felt it was a gathering with an old friend. The food that we learnt how to cook was amazingly good, and it was also easy to learn. Our team had a great time and everyone loved the food so much!


Chef Ziva is lovely and so much fun to learn from. The afternoon started as chef and students but quickly felt like friends getting together. Very relaxed. Food was delish and very do-able. Chicken Tangine, YUM!!!! Chef allows for a very hands-on approach. After a quick demo my adult kids and I did most of the prep. I asked for a knife skills quick tip and she was more than happy to show us the best way to chop, slice, etc. We all agreed we will take another class with Ziva in the near future.


We really enjoyed our Mediterranean cooking class with Chef Ziva. She was engaging and fun, I learned a thing or two, and my young daughters (10 and 13) had a really good time. And the food turned out delicious! Thank you Ziva for a wonderful evening.


It was a fun and engaging class. The food was very tasty.


I booked this cooking class as a gift for my parents and they both had a wonderful time. They really enjoyed trying some new kinds of food and meeting the others in the class and said Chef Ziva was a great teacher and really fun to take a class with. They came home excited to try lots of new cooking techniques!


Our evening with Chef Ziva was lovely and I cannot recommend her enough! We had a group of 5, and Chef Ziva graciously accommodated our request for a private team-building event. The menu was delicious, and her stories about growing up in Morocco surrounded by delicious spices and flavors only accentuated the taste of the food. Thank you, Chef Ziva, for a great team-building event and for the stories and memories from the evening!


Chef Ziva's class was very fun and informative. Our team felt very welcomed at her home and would definitely do another cooking class with her. Thank you Chef Ziva!


A great first cooking class experience. Everyone felt at ease right away. The food tasted great. Our group learned various cooking techniques that I will be trying at home, like how to poach eggs or make the bread.


This class and chef completely exceeded my expectations. The class was so much fun. We laughed, learned, cooked and ate. It was the best class I've ever taken and Chef Ziva is an incredible instructor. The recipes we prepared were fantastic. I'm going to practice making this meal my signature meal when I host guests for dinner. It was easy but very impressive. I'm going to specifically sign up for Chef Ziva's future classes. She's truly wonderful and I know you won't be disappointed. This chef and class deserve a perfect score!


This was my first Cozymeal experience and it was truly wonderful, mainly because of our chef and cooking instructor Ziva. Ziva was very warm and welcoming and I felt like I was a guest in her home! She shared recipes from her family and the food was really incredible. Such authentic food and such a lovely experience. Thank you Ziva! I can't wait to take another one of your classes again soon.


Had a wonderful lunch time weekend class with Ziva. The food was wonderful , we all enjoyed it and learn lots. I would highly recommend this for a small group to meet, cook and enjoy good food.


Chef Ziva is amazing, she has so many funstories to tell ur group , you don't realize your cooking in someone else's house. Felt homely. We did a team outing and everything was perfect. Would surely take her class again.


The Mediterranean cooking class with Chef Ziva was a delicious experience -- for the senses and the taste buds! Ziva was delightfully warm and welcoming, shared her knowledge and skills so readily, and made the food preparation a fun experience. And now I know I can make these dishes easily and with confidence. This gal really knows her stuff!


Chef Ziva is amazing in all aspects. Loved to learn about her heritage and how she can merge food and kindness in the same night.


We all had a wonderful time at Chef Ziva home. It was like cooking with another member of our family! And everything turned out not only beautiful in presentation, but delicious to eat as well!!


Great experience for our team. An enjoyable, constructive, relaxing and delicious way to spend time together.


Chef Ziva is a great hostess. At her cooking class, you immediately feel welcome and relaxed. Her dishes are vibrant and full of flavor. If you love Mediterranean cuisine and would like to lear a few authentic dishes, this class is exactly what you need.
Reviews Chef Ziva received outside of Cozymeal


Ziva is very experienced in hosting cooking classes. She is well organized, and the menu was filled with healthy choices. The food was delicious. Everyone had a great time learning, laughing, and enjoying the time spent together.


Ziva is an outstanding chef with a deep knowledge of Mediterranean cuisine, and a talent for teaching with clarity and charm. I highly recommend her cooking classes. She use the best ingredients and the meal was very delicious.


Absolutely loved this class!!!! I took the cooking class for my birthday and we had a complete blast! Whether you're an experienced chef or just starting out, Ziva is very kind and welcoming to the kitchen. I am not a good cook by any means, but after this experience I will be back for more!!! My friends and I had an amazing time and I would highly recommend Ziva's classes!


I attended Ziva's cooking class last weekend. I was amazed at how organized and prepared she was for our group. This was a hands on class, we made hummus, falafels, Israeli Salad, Moroccan Cauliflower Salad and Pita Bread from scratch. When we finished cooking we sat together to enjoy our meal. Everything was delicious! All of the recipes with pictures were emailed to us the next day. I'm looking forward to taking her next class and highly recommend Olives For Lunch to everyone!


Ziva Fishman is an amazing cook and teacher! I had never attended a cooking class before, but she helped our team of 6 cook several meals in a short amount of time, and explained various cooking techniques throughout the process. She has a warm and hospitable personality :)


I took this class with a few friends and had the most wonderful time and the most delicious meal. Ziva shared so much kitchen knowledge with us that we could actually take home and taught new recipes that inspired me to cook many new, unique dishes. All of the food was healthy with complex flavors and completely doable directions. I didn't eat for the rest of the day because I knew no other food would compare to Ziva's! I got to know all the class attendees much better, and would love to come again with a group from my office for a team building event. Olives for Lunch would also be great for a celebration like a friend's birthday or Mother's Day. Whatever the event, I know I'll be back soon!


I found Ziva's Olives for lunch while searching for an adult group activity class in Sunnyvale. I was able to contact her via email and we booked the date for the event on the same day. She created a beautiful menu for my group after carefully considering food preferences and dietary restrictions. Her recipes were easy to follow and can be recreated at home. Everyone in my group was absolutely enjoying cooking with Ziva and I would highly recommend her classes.


I came here for a team building activity and had such a great time! I've been to other cooking classes before, but this was much more intimate and personalized to our group. She was very knowledgeable in teaching us about the history and technique behind all the dishes we were making. This class inspired us all to try these dishes at home! After we were done cooking, we were able to enjoy our meal together in another room. Also, she offered us fresh mint tea to go with our delicious dessert we had made. I highly recommend Ziva for a group cooking class with your family, friends, or colleagues! :)


What a great find. Ziva held a team building event for 10. The team had a wonderful time, and the benefit was obvious and lasting. The food was wonderful. She is incredibly warm and kind. Worth every penny.


Ziva's cooking class is so much fun! I went with a group of coworkers and we had the most delicious food. Ziva did a great job of explaining how to make everything so thoroughly. I will definitely be using her recipes again and would love to come back for another class sometime.
Meet your chef
---
Born and raised in the Mediterranean, Chef Ziva was gifted with an extraordinary cook for a mother who instilled a passion in her to inspire greatness in the kitchen. Today, Chef Ziva uses her culinary skills to reach out to the community as a private chef for families and as a culinary instructor. The simplicity of her methods, resulting in fresh cuisine bursting with flavor, gives her students the confidence to cook at home.
Flexible booking: Cancel or reschedule this event's reservation for free up to 48 hours before the event.
This experience is not refundable as it includes a meal kit.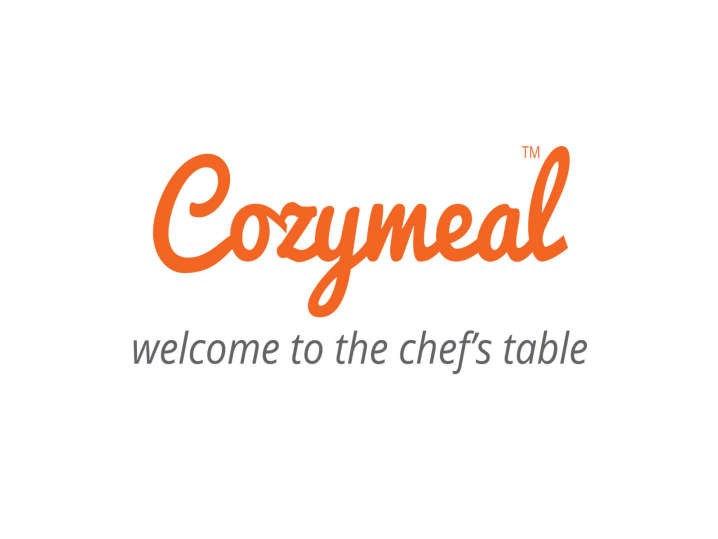 This website uses cookies to enhance user experience and to analyze performance and traffic on our website.
We also share information about your use of our site with our social media, advertising and analytics partners.
This website uses cookies to enhance user experience and to analyze performance and traffic on our website. We also share information about your use of our site with our social media, advertising and analytics partners.
Accept