Private Chef - Creative Southwestern Cuisine
Private Chef - Creative Southwestern Cuisine
49 reviews
49 reviews
Enjoy the fresh flavors of the Southwest with a fun twist spun by Chef Sarah
Let Chef Sarah treat you to a fun, flavorful and creative meal of Southwestern cuisine in this private chef experience. Chef Sarah will combine traditional Southwestern ingredients, like cilantro and lime, with nontraditional ingredients, like pork belly and edamame, for a truly unique experience. Begin your meal with shrimp and avocado salsa served with crispy plantains, followed by zesty elote croquettes. For the main dish, enjoy crispy pork belly tostadas topped with scallions, cilantro gremolata and an edamame spread. Then for dessert, indulge in sweet and creamy mango pudding.
Shrimp and Avocado Salsa
With jalapeños, onions, lime, cilantro and crispy plantains
Elote Croquettes
With cotija cheese, scallions, breadcrumbs and chili-lime crema
Pork Belly Tostada
With edamame spread, scallions and cilantro gremolata
Mango Pudding
With coconut milk, sugar, agar-agar, lime zest and meringue crisps
Most dietary restrictions can be accommodated if noted prior to the event. Please mention this in the message field when you submit your booking request as adjustments cannot be made during the event.
Minimum Guests

2

Maximum Guests

18

Meal Courses

4

Event Duration

4 hours

Chef Arrival Time

2 hours prior to the selected serving time
---
What's included
The ingredients
The cooking
The service
The washing up
Reviews guests left for other experiences with Chef Sarah


Sarah's Indian Delights class was our first experience with Cozymeal and we'd highly recommend it. Sarah was very friendly and enthusiastic, and we learned a lot as a bonus to the delicious meal!


I would recommend Sarah to anyone looking for a good cooking class. We took the Indian cuisine class, and it was amazing how many new techniques we learned, and how incredible the food ultimately tasted. Don't hesitate, just book with Sarah and you won't regret it!


Anthony Malgieri
11 Aug 2023
We had so much fun! The night far exceeded our hopes and expectations.


Sarah did a great job! The class was very enjoyable. I would definitely try one of her other classes


Chef Sarah was awesome. She was very knowledgeable and made the instructions easy to understand, showing where we might want to make our own adjustments in the future. She was also very personable and easy to talk to. Menu was delicious, and recipes are not too difficult to want to replicate at home. Very nice date night activity, and you walk away learning a lot.


Sarah was great! She talked about the ingredients in detail, both from just a culinary enjoyment perspective and an ingredient perspective for using in your own cooking. All of the food was fabulous and she was a great host, making conversation and managing the cooking while incorporating us into the entire process. I would sign up for another one of her classes in a heartbeat.


Sarah was awesome, the food was awesome, and I have a ton of techniques to take home with me to improve my cooking game. THANK YOU Sarah!


Had a really amazing time with Chef Sarah. Learned a lot about the dishes, ingredients, and even just general knowledge about temperature control and pros and cons of different processes! Would definitely do this again when we get a chance!


Sarah was great, provided a great experience, and walked us through making our first Indian dish. The naan was amazing, thanks Chef!


Sarah was great. Super friendly and knowledgeable about the style and method of cooking we were learning. And the food tasted great


Sarah was amazing, enthusiastic and knowledgeable. She shares lots of her own tips and techniques. Very personable and made us all feel relaxed while cooking a delicious multi course meal.


Sarah provided an amazing experience. She was prepared, thoughtful and the food was delish. Thank you Sarah!!!


We had an absolute blast cooking with Sarah! She taught us a lot during our class and the food was exceptional. We will definitely take one of her other classes in the future!


Sarah was an amazing teacher and we really enjoyed this class!


Chef Sarah was wonderful! She made things easy to understand, was very patient and positive. The meal was great and we left with quite a few tips and tasty leftovers.


Sarah was knowledgeable and just a nice person to hang out with. We enjoyed every dish and would highly recommend taking one of Sarah's classes!


Chef Sarah was absolutely wonderful and very knowledgeable. This class was a great way for my wife and I to celebrate our anniversary and the food was delicious. We wouldn't hesitate to refer anyone we know to Chef Sarah


Chef Sarah is awesome and a delight to spend time with! We did the Vegetarian Classics of Italy class, and the food was delicious. This class reminded me how much fun cooking can be, and I'm excited to try to replicate the recipes soon on my own.


Absolutely loved the the company, instruction, and the food. Will definitely recommend Chef Sarah and her expertise.


We gad a fun time! We did the Indian Cooking class and everything was delicious and Sarah is a great teacher.


It was a lot of fun and delicious. I'd definitely recommend trying it. Sarah did a great job


What a great night!!! Chef Sarah was so personable and easy to talk to. I learned some key things about cooking from her. Overall a great date night! Food was delicious!


Chef Sarah is amazing! She's friendly, engaging, and instructive. By the end of class, it felt like we were hanging out cooking with a friend. The Indian meal was phenomenal…some of the best we've ever had. I highly recommend her and this class!


Chef Sarah was amazing! The food was phenomenal and we learned a ton from her. We can't wait to recreate this meal on our own.


Chef Sarah was amazing and incredibly welcoming into her adorable space. She is very knowledgeable and taught us so many good tricks. I'm still blown away the ginger peeling! She is an absolute delight to be around and her recipes are *chefs kiss*. 100/100 would recommend and will be trying the recipes at home.


Chef Sarah was a ton of fun! She knew all of her recipes inside and out and had lots of tips and suggestions for us to improve our skills. She was very personable and funny - the conversations were great. Overall, tasty food, good company, and would totally do again or recommend to anyone!


Kaley Coddens
14 Apr 2022
Chef Sarah is great! The class was the perfect pace. I learned a lot of great new recipes and some new techniques. And the foooooood!! So yummy. Can't wait to try it at home.


Sarah was FANTASTIC! We had such a fun and wonderful evening doing the class, and the food was exceptional! Sarah shared lots of her fun cooking experiences, as well as tips and tricks throughout the evening, and we all left with happy stomachs and big smiles on our faces. I highly recommend her, and will gladly take more of her classes in the future!


Such a fun experience! We went to "Chef's place" and it was cozy, organized, and lovely to not have to prep and clean our kitchen! Authenticly Delicious food, fun learning about authentic Indian ingredients, and Chef Sarah was just delightful.


It was a great evening with a couple of our friends. I learned several things from Chef Sarah and she was well prepared and fun to be around. The meal was excellent!


Dinner with Sarah was wonderful. We learned several new dishes that I believe will become staples.


Fantastic. Thanks for an enjoyable evening of cooking, new tips and ideas and a great meal!


Excellent


We had the best evening with Chef Sarah! The meal was fabulous, and she was wonderful company!


Chef Sarah was an awesome host for learning how to cook various italian dishes! Would definitely recommend signing up with her if your looking to do a cooking class or to just have a fun night making good food.


Chef Sarah was amazing!!!! We had the best time at her place cooking and chatting and learning different tips and techniques. Everything was delicious too! So many leftovers! My fiancé and I were thoroughly pleased with the evening. I would recommend this experience with Sarah to anyone and everyone. Hope to do it again soon!


We really enjoyed Chef Sarah! My girlfriend and I took her Indian Delights course, and had a blast learning the techniques, use of spices, and understanding the layers of flavor! The amount of food we had fed the two of us well more than just that meal, and we can't wait to do it again. We would highly recommend choosing Chef Sarah!


Such a great experience. So much fun and the food was FANTASTIC!!


My boyfriend and I took the Italian vegetarian cooking class with Sarah. Sarah was awesome, there was never an uncomfortable moment and we felt very welcomed into her home. The food was amazing, and we left with a lot of cooking tips and some wonderful leftovers! I would highly recommend Sarah as a chef for anyone looking to book a CozyMeal!


I could not have asked for a better experience! Chef Sarah was amazing! She was incredibly knowledgeable and had a spectacular recipe! The meal turned out awesome, and my partner and I left happy and full!


Chef Sarah was fun, personable, and a great teacher. The food was delicious and we really enjoyed the class.


Chef Sarah was great! We made the best chicken curry recipe I ever had, and learned a lot of new cooking techniques. I highly recommend this experience.


Such a fun, educational and filling evening! Sarah is very knowledgeable, answered every question and insured that our group was truly having a great cooking experience. Highly recommend a course with this great chef. Thanks, Sarah!


Sarah was great. We were not used to the in home class.


Chef Sarah was relaxed, super personable, knowledgeable and overall a delightful person and teacher. Thank you for a great experience!


An extremely pleasant, tasty, friendly evening with Chef Sarah. Our family appreciated the hands on evening and the helpful cooking tips!


Chef Sarah showed me how to cook seared broccolini with a homemade tahini sauce, and toasted pine nuts. She was knowledgeable and clearly talked through each step of this recipe. The fine presentation looked professional and colorful. She was also very friendly and made me feel welcome and comfortable.
Reviews Chef Sarah received outside of Cozymeal


I just had very excellent results with Sarah. I had tried many others over a several year period and none could compare with Sarah's skill and knowledge. She is easy to converse with and was quite adaptable to my needs. I am pretty picky about cleanliness and she was great with that. Oh, yes, tasty dishes too!


Chef Sarah created a great meal plan for us. It matched everyone's taste, even our 3yo toddler! Being a working parent of a 3yo toddler and newborn, it was comforting knowing everyone could be fed with an amazing dinner! I highly recommend her!
starting at
$ 99 Per person
All inclusive: 4-course meal, ingredients, cooking, service & clean up.
---
Can be used for any experience or cookware
Meet your chef
---
Chef Sarah's love for food began at a young age while working on a produce farm in high school. This early connection to the origins of fruits and vegetables led to her lifelong passion for the culinary arts. A certified sous chef with two culinary degrees, Chef Sarah has worked as a cooking instructor and personal chef, all the while dedicating herself to teaching others how to cook flavorful and healthy meals.
Chef Sarah will travel to guests within Denver for this experience.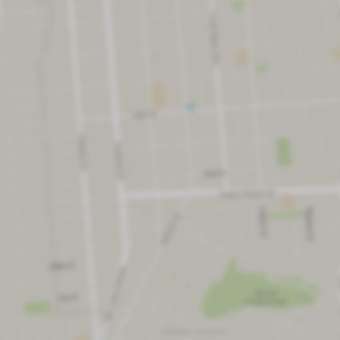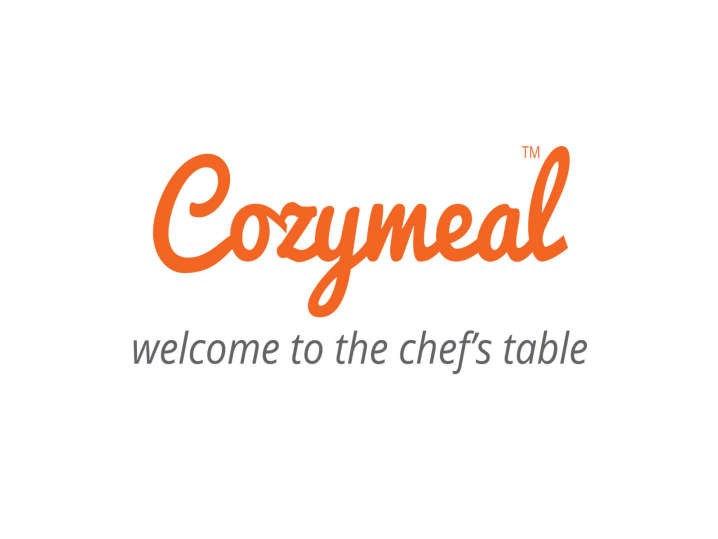 This website uses cookies to enhance user experience and to analyze performance and traffic on our website.
We also share information about your use of our site with our social media, advertising and analytics partners.
This website uses cookies to enhance user experience and to analyze performance and traffic on our website. We also share information about your use of our site with our social media, advertising and analytics partners.
Accept