Private Chef - Southern and Caribbean Fusion
Private Chef - Southern and Caribbean Fusion
35 reviews
35 reviews
COVID-19 protocols this chef will implement are:

Chef Wearing a Mask (Upon Request)
Enjoy the fusion of Caribbean and Southern fare in this six-course meal with Chef Natalie.
In this private chef experience with Chef Natalie, you'll have the opportunity to enjoy a taste of Chef Natalie's Caribbean and Southern heritage with a meal that seamlessly fuses the two cuisines. As you sit at a beautiful tablescape, you'll enjoy dishes like a Spanish charcuterie board, chicken and waffles drizzled with bourbon maple syrup, and spiced red snapper with shrimp creole sauce. For dessert, choose salted caramel bread pudding or a decadent tres leches crème brûlée.

Guests are welcome to provide wine and beer to accompany the menu, and may request pairing recommendations from the chef upon booking.
Cheese Course
Choose one
Biscuits, brie and ham plate with homemade jam and candied nuts
Spanish cheese board with chorizo, serrano, Italian and olives
Appetizers
Choose one
Double-fried chicken and sweet potato waffles with bourbon maple syrup
Choice of two empanada flavors: Beef short rib, curry vegetable or seafood
Salad
Choose one
Arugula with quail egg, bacon, shaved Parmesan and baguette crouton
Kale Caesar with shaved Parmesan and baguette crouton
Homemade Pasta
Choose one
Spanish paella with shrimp, lobster, mussels and calamari in saffron rice
Sweet potato ravioli in maple cream sauce
Entrée
Choose one
Bourbon-glazed pork chop with braised collards and macaroni and cheese
Spiced red snapper with shrimp creole sauce
Dessert
Choose one
Salted caramel bread pudding
Tres leches crème brûlée
Most dietary restrictions can be accommodated if noted prior to the event. Please mention this in the message field when you submit your booking request as adjustments cannot be made during the event.
Minimum Guests

6

Maximum Guests

30

Meal Courses

6

Event Duration

2.5 hours

Chef Arrival Time

1 hour prior to the selected serving time
---
What's included
The ingredients
The cooking
The service
The washing up
Reviews guests left for other experiences with Chef Natalie


What a great time we had. Chef Natalie and her staff was extremely professional and pleasant. We learned some tips and I was in a food coma after all of the delicious choices. We will definitely be back


Very fun time.


I hope this review helps others. 1 star only because I have to. The experience was a joke with poor communication throughout. "Chef Natalie" wasn't even present. If it wasn't for my best friend and I it would of been a train wreck. We prepared & cooked an "already picked menu" with a random … cook that didn't even introduce herself. The whole experience felt like how can I get money from you with minimal effort. The food that was prepared was equivalent to getting lunch at Dennys, not EXACTLY my expectations. I hope the honesty of this review helps in any way.


Natalie was very nice, but the experience just didn't live up to expectations and didn't line up with what we paid for. The class was scheduled for 12p but the class had already started with two other students (not part of our group) when we arrived at 11:55a. We had to "catch up" with food prep, to include handling raw chicken, but the location had *no where* to wash our hands or clean our preparation surfaces. Thankfully we didn't get sick. The class was meant to be 5 courses over 3 hours, but was really only 3 courses in a rushed 55 minutes or so. We did not make dessert--it was handed to us after we asked pointed out that the course included it in the menu--and it felt like we were rushing to free the event space for something else. The online description mentioned starting with meats, cheeses, and crostinis, but there were none. And there were no choices within each course, as was indicated online. Unfortunately, this was not the experience we were looking for and was not worth the $125 per person.


Both chefs were great. My 14 and 17 year olds liked them a lot. We will he going back for more cooking.


Exceptional experience! Exceeded our expectations in every way. Chef Natalie and her assistant, Mel, was totally on point! Bravo!!


Jonathan Gray
07 Jan 2022
Chef Natalie was Outstanding... She was very professional, attentive, and cordial. The attention to detail that she and her staff provided was exceptional, and I would highly recommend booking her for your special event as you will not be disappointed!


We had a great time cooking and hanging out with Natalie and her assistant. The food was simple to prepare but elegant and delicious. Definitely using the baked brie appetizer for our NYE celebration!


The chef today did great! Everything was ready when we arrived so we could jump right into cooking! The ingredients were fresh and the chef guided us to successfully cook a delicious meal!


Not as professional as I would've liked


My wife and I really enjoyed the experience ? Since then, we have promoted your class to numerous others. Thanks again.


Chef Natalie was so sweet and the class was really fun. Our food came out so good and it was such a great experience overall!


Great experience for me and my 8 year old daughter, will definitely be back!


The experience with chef Natalie was amazing. The food was delicious and we learned how to make some dishes that'll be going into the regular rotation at home. Will definitely be booking another experience soon.


My group cannot stop raving about the time we had during our couple's cooking class! It was fun and informative and the chefs were so very welcoming. The variety and quantity of the food was great and everyone walked away with some new ideas for meals. I can't say enough positive things about our experience! I HIGHLY recommend this to anyone looking to get together with a group of friends for a great time.


AMAZING father/son bonding time with my 13 year old son - Chef Natalie is AWESOME!!! I had doubts about signing up through a website - but cozymeal and Chef Natalie were great!! Chef Natalie explained things in an easy-to-execute and positive way which grew my sons excitement as a beginner. I will recommend to anyone that is looking for a great bonding experience, date night or to build on their culinary experience. Thank you - Doug Whitworth


I wish I could leave a great review about Chef Natalie's food (I'm sure it's delicious), but she cancelled the morning of our booking and then stopped responding to my requests to reschedule. I was extremely disappointed because this was supposed to be a surprise for my fiance's birthday. We have used Cozymeal several times in the past and never had any issues...sad this didn't work out.


Chef was amazing. Perfect balance between learning cooking techniques and making sure you love how it tastes! The food was delicious, flavorful, and moist! Highly recommend.


I am extremely disappointed in the lack of professionalism of Chef Natalie. She cancelled the cooking class only one hour before it was scheduled to start (2:00p.m. for a 3:00 p.m. class) with no explanation. When I reached out to her she said it was due to an emergency. She did not offer to reschedule, nor did she offer a discount for the inconvenience. When I suggested we reschedule to 4:00 pm.. the next day (Sat), she said she would let me know by the end of the Friday night. She did NOT confirm on Friday night and not until I reached out to her at 1:00 p.m. on Sat did I learn she was cancelling the class. I scheduled the class as part of a retirement celebration for a weekend that my daughter would be in town so the cancellation was especially disappointing. While I understand that emergencies happen I do not understand her total lack of communication. Under no circumstances would I re-book with her nor recommend her as she as shown herself to be unreliable.


Chef Natalie provided a wonderful experience and atmosphere. I highly recommend her services and we will use her again.


I decided to surprise my husband with a cooking class hosted by chef Natalie and I cannot express what a great time we had! Natalie was very accommodating and she kept things clean and safe amidst the pandemic. We were able to pick our menu ahead of time, she greeted us with homemade sangria, and was more than patient answering so many of my husbands curious questions! Her method specifically teaches you to make your menu items to your taste, not to just follow a recipe. We both cook often, but felt like we took away so much from the class that you don't get just from trying to follow your own new recipes at home. 100% we will be taking more classes from her in the future. It was so much fun, and our food was amazing! Additional to note, we contacted her a few weeks before the event to host the class at a specific time and she was happy to accept. So if you don't see something that works for you just try sending a request!


I surprised my fiancé for his birthday and we both had the time of our lives! Chef Natalie was very welcoming from start to finish. The ambiance was nice with soft music (to our liking), elegant dining area and decor, and a spacious sanitized kitchen! We loved the fact that Chef Natalie allowed us to be the chefs for the night while giving us verbal instructions and sharing her expertise. She was very knowledgeable and we could tell she takes her craft very seriously. She only stepped in when additional assistance was needed. Aside from that, she allowed us to do our thing! It was worth the hour commute! This is a great experience especially for couples!


Wow! What a wonderful time today! We booked Chef Natalie for the Carribean Soul Food Cooking Class and enjoyed every minute of it. We had such a blast, that our 3 hour session turned into 4 hours. We kept laughing, dancing, talking and just having a good time. It's as if we were cooking with family! Natalie's instructions were thorough and she was always able to provide a response to our questions. She was always open and available to help us and she encouraged us throughout the entire process. Natalie even tweaked our experience by adding different dishes and recipes that were not on the menu. We truly appreciated her effort to create a tailored and unique experience. Every dish tasted absolutely delicious! We couldn't believe that we were able to produce such amazing results. Taking this class gave us the confidence to recreate these recipes at home and even make them our own. Whether you are new to cooking or not, Chef Natalie is a great person to guide you on your path to a palate without borders! You won't regret your decision. It's unfortunate to see a one start review, because her service and attention to us was impeccable! We will definitely book again in the near future! Happy cooking!


Chef Natalie was amazing! I booked the class to surprise my boyfriend for his birthday and everything was perfect. She had drinks waiting for us, took pictures of us and made us feel like pros even though it was our first time taking a cooking class. Oh the food was out of this world (no exaggeration)!! She really knows how to set the vibes with the music and the ambiance was so romantic and personal. She even makes herself available if we need tips on cooking and recreating the meals beyond the class. This experience was definitely worth the money and I would recommend her to everyone!


Very disappointed. We accommodated her request to move our time an hour later. She showed up over 15 minutes late. We realize she has other bigger gigs but I had planned this for my husband for our anniversary. We started at 8:30 and at 10 is when we started eating. It started to get too late as we live an hour away; so we asked to bring the remaining food home knowing we would not get dessert. I also don't think it was fair to be told multiple times that her servers make more due to tips and she'd been up since 4am. She was on the phone frequently. We started over 30 mins late and did not get the full experience. Lastly, cozymeal was not available for any assistance or to send a real email to. Very disappointed wouldn't book through this site again.


Chef Natalie was amazing to cook and dine with! I definitely recommend this experience for a special occasion or date. The meal was delicious! Chef Natalie guided us through each step, making my friend and I feel like great cooks. Her facilities are clean, beautiful, and definitely COVID safe.


Chef Natalie was phenomenal!! It was a great experience. She was very personable and engaging. Her instruction was easy to follow, and the food was bomb!! In addition, In addition, the venue was perfect. Everything was extremely clean, and she remained masked as COVID precaution. Overall, the class exceeded expectations in every way. If you're unsure about a choice of chef to host your class I'd strongly recommend Natalie. She's extremely professional, and you won't be disappointed. We 100% plan to book with her again.


Chef Natalie was awesome. There were 4 of us and we had a great time. Can't wait to do it again. Highly recommend her. xoxoxo???


Chef Natalie was a great host! Chef Natalie's class was unique because we cooked in her commercial kitchen and WE cooked the entire 7-course meal. While we cooked, Chef Natalie shared her expertise and guided us through each course to make a dinner we won't forget. We highly recommend Chef Natalie's experiences to all and look forward to booking another experience with her again soon.


Natalie was awesome! The food was amazing. I really enjoyed the set up of the dinner. This was a surprise gift from my girlfriend and we truly enjoyed ourselves! Her instructions on making a meal seems so easy to make at home! Trust me you wouldn't be disappointed if you went with Natalie !


First time using Cozymeal and sharing Chef Natalie's kitchen. When we arrived we didn't know what to expect.. Thought there was going to a class full of people. However, turned out to be a private session in her own venue. Which was great! Chef Natalie was very welcoming, kind, and knowledge of the cuisines we were making. With the use of fun and creativity Natalie provided us with an overall amazing experience that my date and I truly enjoyed. Thank you again!


Seemed a bit rushed but overall a good experience. Thank you!


GREAT FUN! Very professional, wonderful experience, highly recommend


Such a wonderful experience for my milestone birthday! I will never forget this event. Thank you for a terrific afternoon!


Natalie and Delmar were fantastic. They came to my home to make a special meal for my friends birthday and it did not disappoint! We learned many tips and techniques and loved being served the multi course meal in my dining room, it was an amazing afternoon!
Meet your chef
---
Chef Natalie's successful culinary career spans over 20 years as a personal chef, event and catering manager, restaurant owner, and beyond. Shortly after beginning her career in the restaurant industry, she found herself in demand by the likes of some of the world's top executives, celebrities, and high-profile moguls. Her skills are now highly recognized and respected, and her lengthy list of press accolades include coverage by the Huffington Post, LA Times, Food and Beverage Magazine, and more.
Chef Natalie will travel to guests within Washington, D.C. for this experience.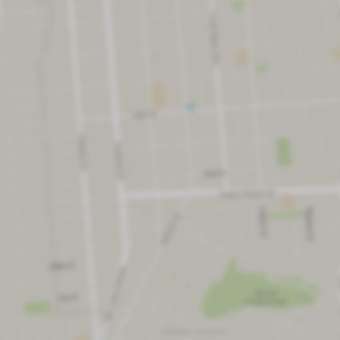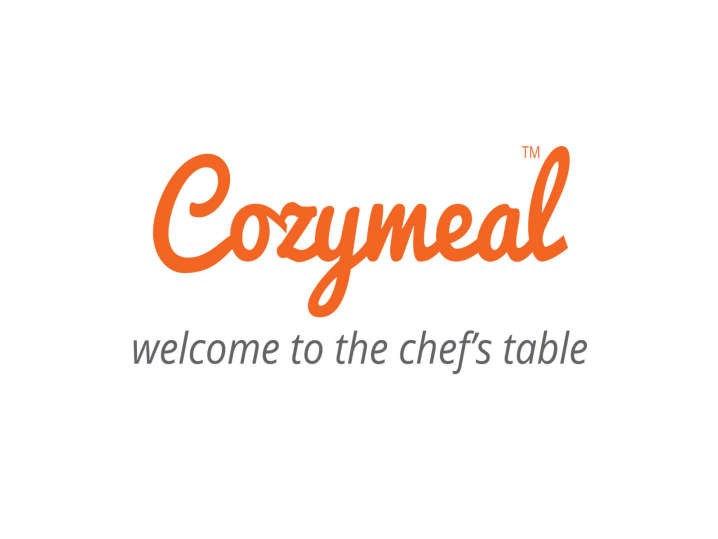 This website uses cookies to enhance user experience and to analyze performance and traffic on our website.
We also share information about your use of our site with our social media, advertising and analytics partners.
This website uses cookies to enhance user experience and to analyze performance and traffic on our website. We also share information about your use of our site with our social media, advertising and analytics partners.
Accept