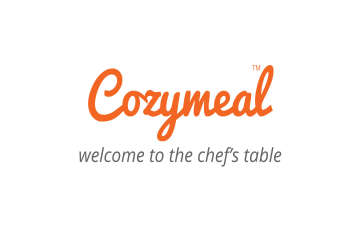 Chef Natalie
Verified chef
(17 reviews)
Chef Natalie's successful culinary career spans over 20 years as a personal chef, event and catering manager, restaurant owner, and beyond. Shortly after beginning her career in the restaurant industry, she found herself in demand by the likes of some of the world's top executives, celebrities, and high-profile moguls. Her skills are now highly recognized and respected, and her lengthy list of press accolades include coverage by the Huffington Post, LA Times, Food and Beverage Magazine, and more.
Cozymeal guest reviews for Chef Natalie

Ruth
31 Jan 2021
Chef Natalie provided a wonderful experience and atmosphere. I highly recommend her services and we will use her again.

Chelsea
07 Nov 2020
I decided to surprise my husband with a cooking class hosted by chef Natalie and I cannot express what a great time we had! Natalie was very accommodating and she kept things clean and safe amidst the pandemic. We were able to pick our menu ahead of time, she greeted us with homemade sangria, and was more than patient answering so many of my husbands curious questions! Her method specifically teaches you to make your menu items to your taste, not to just follow a recipe. We both cook often, but felt like we took away so much from the class that you don't get just from trying to follow your own new recipes at home. 100% we will be taking more classes from her in the future. It was so much fun, and our food was amazing! Additional to note, we contacted her a few weeks before the event to host the class at a specific time and she was happy to accept. So if you don't see something that works for you just try sending a request!

Chelsey
05 Nov 2020
I surprised my fiancé for his birthday and we both had the time of our lives! Chef Natalie was very welcoming from start to finish. The ambiance was nice with soft music (to our liking), elegant dining area and decor, and a spacious sanitized kitchen! We loved the fact that Chef Natalie allowed us to be the chefs for the night while giving us verbal instructions and sharing her expertise. She was very knowledgeable and we could tell she takes her craft very seriously. She only stepped in when additional assistance was needed. Aside from that, she allowed us to do our thing! It was worth the hour commute! This is a great experience especially for couples!