Online Mixology Class - Big-Batch Holiday Cocktails
Online Mixology Class - Big-Batch Holiday Cocktails
59 reviews
59 reviews
This class does not have dates listed right now. Find similar experiences below:
Make spirits merry and bright with a big batch of festive holiday cocktails this season.
During this live and interactive online mixology class with Mixologist Cory, you will learn how to prepare three festive holiday cocktails that easily scale for stress-free holiday entertaining. Chef Cory will teach you how to perfect the warming, aromatic Hot Toddy, wow your guests with eye-catching garnishes, master a timeless rum punch recipe, and learn how to make crowd-pleasing eggnog using a recipe that caters to your spirit of choice.

Guests are welcome to bring wine and beer to enjoy during the class.
Mixology class is fully interactive.

Mixologist accompanies you throughout the entire process.

Ask as many questions as you want!
Hot Toddy
With honey and spices
Rum Punch
With tea and lemon
Eggnog
With cream and eggs
Most dietary restrictions can be accommodated if noted prior to the event. Please mention this in the message field when you submit your booking request as adjustments to recipes cannot be made during class.
Recipes

Recipe links are sent in your booking confirmation.

Ingredients

Ingredients can be adapted for dietary restrictions or lack of availability.

Technology

Connect with the host using Zoom on your computer, tablet or mobile device.

Class Participation

Chime in with questions through audio or chat. Use of video is optional.

Class Size

Public class sizes are between 10 to 20 connections to provide an opportunity for all guests to participate and ask questions. Private classes can accommodate up to 498 guests.

Event Duration

1 hour
---
Ingredients
Brown spirit of choice (whiskey, cognac, brandy or rum)
Jamaican Rum
Honey
Lemons
Cinnamon sticks
Whole Cloves
Brewed black tea
Simple syrup or alternative sweetener
Whole nutmeg
Fresh ginger
Cream or alternative milk
Eggs
Kitchen Equipment
Jigger
Bar spoon
Cocktail shaker
Strainer
Microplane
1 double rocks glass
1 hot beverage glass or mug
1 coupe or martini glass
Paring knife
Cutting board
Kettle or alternative hot water source
Reviews guests left for this experience


This was a great class. We all had a good time. Cory gave great tips on things I never would have thought about. I would highly recommend a class with him.
Reviews guests left for other experiences with Mixologist Cory


Cory was great! Very knowledgeable and personable.


The class was fun and informative.


We had a custom mixology class with Cory and it was amazing! I am a cocktail nerd and Cory showed me so many new tips and tricks; not to mention the best Sazerac I've ever had!! Cory is very knowledgable, easygoing, and has a great sense of humor. I highly recommend taking one of his classes or set up your own custom class! Thank you Cory!


Cory is witty, engaging, affable, and very knowledgeable about his craft.We would do another mixology event with him in a heartbeat.


What a delightfully entertaining evening with Cory. I didn't know what to expect and Cory was personable, funny, charming and incredibly knowledgeable about Rum cocktails. Thank you for bringing joy and laughter to our pandemic Saturday night!


Cory was great! We really enjoyed the class.


Cory was so great!! He was the perfect combination of fun and informational - he taught us all about the drinks and answered all of our questions with a lot of enthusiasm, and was also able to joke around and leave space for socializing and entertaining! All around would highly recommend!!!


Thx Cory!


Was fun, enjoyed the experience and like the info learned.


Cory was amazing! The cocktails were delicious and he was a great teacher willing to share his experience and advice. I learned so many pro tips and got some amazing new recipes. He was also able to help it feel like a party and get rid of the awkward zoom feelings. After 10 minutes everyone on the call was laughing and joking around. Highly recommend


This was so fun! My friend and I had a great time joining Cory's rum cocktails class for her birthday. It was a small group of participants, so easy to ask questions and learn from what everyone else asked. Definitely looking into his other classes!


Enjoyable


Enjoyed his patience and willingness to answer any and all questions!


Such a fun way to spend an evening! Felt awesome to do something out of the ordinary and I loved all the drinks Cory taught us to make! Definitely easy enough but still felt sophisticated. Cory was very easy going and shared a lot of good bar techniques.


CORY IS AWESOME!!! Cory led about 30 of us through a fun, engaging, fascinating, and truly awesome cocktail class. He had the perfect balance of informing us and guiding us through the three recipes, answering our questions related to just about anything cocktail / bar related, and also allowing us to celebrate our end of year as a team. We hope to book Cory again soon. Book him - you will not regret it!!


The Campari mixology class was a lot of fun and Cory was very entertaining (HR also has a super adorable cat that visited the class). Looking forward to my next mixology class


Lots of fun! The Campari Cocktails were awesome


Corey is awesome! So much fun!


Enjoyed mixing the drinks with natural products! Homemade is the best... Enjoyed the lessons~


Great time!


This was so much fun for a Covid-friendly virtual bday party event! Interactive so we could ask questions, and the ingredients were posted into the chat so we could refer back when we got a bit behind. :)


Great time!


I had a great time! I'm looking forward to next class!


Our firm had a blast at our virtual cocktail class with Cory! Highly recommend for anyone looking for a fun, educational quarantine-proof activity


Had a great Campari cocktail class with Cory. He was knowledgeable and great to work with! Highly recommend his class.


Great class. Knowledgeable instructor and good interaction with participants.


Fun class


My guest and I had a great time, he was very generous with sharing some helpful tips and providing some cocktail recommendations.


Our team had a great time and learned a lot from Cory. His instructions were very clear and the cocktails were delicious and easy to execute. We also got so many great tips!


We had a wonderful time learning how to make rum cocktails with Cory. He taught us skills that we can use with any spirit and we made delicious cocktails. Thank you so much for an engaging and fun evening!


Cory had a great rapport with our team and was very knowledgeable.


Cory was incredibly knowlegable and insightful. Not only did he teach us how to make delicious drinks, he answered all questions to perfection and his positivity and engagement with the group also elevated the exerience for everyone!


Cory was awesome. He is down to earth and has a real passion for what he does. He took his time going through things with my team and engaged with all of our questions. And the cocktails were yummy! We had a great time. I highly recommend Cory!


Cory was absolutely amazing. Zoom meetings with my friends can be pretty chaotic but he was patient with us and everything went smoothly. Also, the drinks turned out to be amazing!


Thanks for the fun class


Great VIbes!


Great, fun class with Cory! I loved the variations on a classic approach, it left me feeling like I actually could make the cocktails he showed us AND could take the tips I learned to other drinks as well.


Had an amazing time at Cory's rum cocktail-making class! It was very informative and casual. There was time to sip and chat in between cocktails, so it made it more personal. Loved that we could ask questions along the way, and Cory has a great attitude! Plus, the cocktails were all delightful. Would definitely recommend.


Had a great time!


Great class! Looking forward to the next one!


Earlier submission only had 1 star I intended 5. Great Fun and I learned a lot. Practicing my new skills this evening from last nights class. lol
Reviews Mixologist Cory received outside of Cozymeal


Cory is super creative and knowledgable with his cocktail creations. He has a solid backbone of classics and a thoughtful approach to new inventions. Perfect choice for Green Chartreuse lovers.


I've had the pleasure of following Cory around NYC at some of my favorite spots while he crafts up delicious cocktails. His close attention to detail and passion makes him stand out from the rest. He is experienced, talented, and over all AWESOME! Do yourself a favor and take a class with him!!!


My friends and I have been going to the Tippler for several years now and always love seeing Cory there. Not only does he make incredible cocktails, but he's also very kind and personable and pays significant attention to detail. He's easily one of my favorite bartenders in NYC!


I've had the pleasure of visiting Cory at a couple places he's worked and have always been thrilled with the experience. He's professional yet personable and makes an awesome cocktail. Always has been creative in mixing us up a great drink. He makes it look so easy!


Cory is great. He knows his stuff inside and out. He's super informative, patient, creative, definitely would recommend him to anyone looking to get into mixology, or just bartending in general. Great experience!


Cory is an awesome bartender and mixologist. I've seen him in action at bars around NYC, as well as at his apartment mixing up drinks for friends. He always comes up with the most creative, delicious drinks and is able to cater to everyone's palette. Cory also always has great tips and tricks that would help out any novice drink maker, myself included.


Cory is the most amazing bartender in NYC! He is personable and witty. His is extremely knowledgeable of spirts and cocktails. Cory is everything you would want in a bartender.


Cory is great. Helped me create my favorite cocktail straight down to my own simple syrup. Also great at mixing up new cocktail ideas on the fly with just the ingredients I had at home. Highly recommend!


Let me tell you something about this guy--once in a generation, someone comes around and revolutionizes the game--the game is mixology. And that man is Cory. All grandeur aside, Cory is freakin' hilarious, and his classes are so much fun. He's so experienced and talented, he had me whipping up cocktails, with ingredients I never would have thought tasted well together, and creating drinks that would make a dove cry. And I mean that as in Prince started playing as I took my first sip. Highly recommend Cory to any and all... my only complaint is there's not enough stars, I would've given Cory 6 out of 5.


I've been going to The Tippler in NYC for years and Cory is no novice! You can always find him sipping on something new he's working on. Love!


Cory was so knowledgeable and answered my many questions I had about specific cocktails, the spirits used and the way he makes drinks! I'm very interested in the mixology techniques but don't know too much about it, so I appreciated his patience!! Cory was so friendly and funny too. I always value a good sense of humor!


Cory is incredibly knowledgeable and patient. Along with that, he has a great sense of humor which makes learning from Cory fun!


Cory is the best teacher and makes learning how to make drinks fun!! Definitely recommend:)


Cory is amazing! He's super knowledgeable and passionate about cocktails and made me the best classic daiquiri I've ever had!


Cory is incredibly friendly, hilarious and most importantly, knows his sh*t. I can't recommend him enough!


On more than one occasion I've had the pleasure of having Cory make me a cocktail or two. An engaging and accommodating fellow, I usually just tell him what I'm in the mood for (whiskey, gin, rum, etc.) and he puts together something well balanced and tasty. Good drinks and good conversation, what else could you ask for?


I don't write reviews too often but when I came across Cory and his enthusiasm over mixing drinks I was motivated to write something about him. He not only mix's a great drink he can put his own twist on it and he can make anything you ask for! He is also very personable and attentive. Sweet guy with a flair for a good drink!
Meet your mixologist
---
Mixologist Cory has nearly a decade of professional bartending experience under his belt. For the past five years, he has been honing his skills behind the bar of some of New York City's classic cocktail destinations — like an underground bar drenched in history and speakeasy vibes, and a sophisticated, sky-high bar known for shaking things up with their contemporary craft cocktails served with an air of innovation.
Flexible booking: Cancel or reschedule this event's reservation for free up to 48 hours before the event.
This experience is not refundable as it includes a meal kit.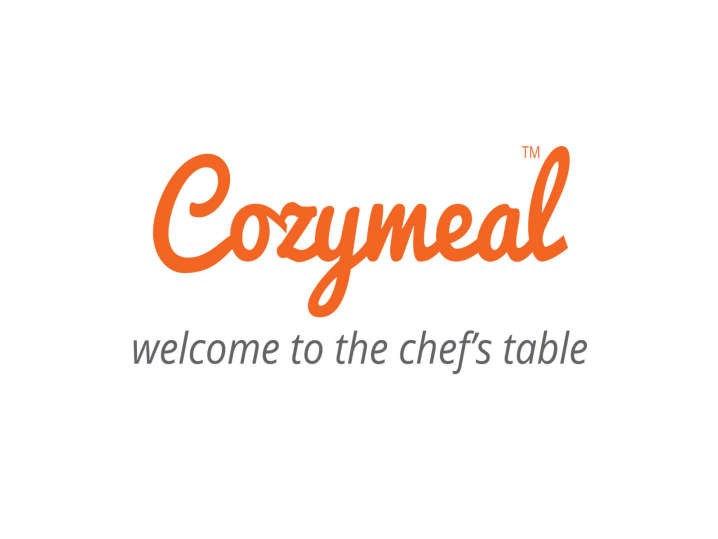 This website uses cookies to enhance user experience and to analyze performance and traffic on our website.
We also share information about your use of our site with our social media, advertising and analytics partners.
This website uses cookies to enhance user experience and to analyze performance and traffic on our website. We also share information about your use of our site with our social media, advertising and analytics partners.
Accept