Cooking Class - Homemade Dumplings
Cooking Class - Homemade Dumplings
38 reviews
38 reviews
Chef Patty and Chef Marc are ready to share their famous dumpling recipes with you!
Chef Patty and Chef Marc are a husband and wife team famous for dumplings. In this hands-on class, they show you how to put a twist on traditional dumplings with infused skins and organic fillings while they bring their own fun and unique personalities to the process.

Working with extremely fresh ingredients, you'll prepare two signature dumpling recipes and one tapas item. You'll then pair your dumplings with three house sauces: ginger soy, plum Sriracha and chili sauce. After seeing how your dumplings turn out in various vibrant colors using only natural ingredients, you'll see dumplings in a whole new light.

Guests are welcome to bring wine and beer to enjoy during the class.
Chinese Tapas
May include
A selection of skewers, wontons, bao and dessert dumplings
Scallion Pancakes
Signature Pork Dumplings
Dumplings
Choose one
Chicken dumplings with red skin made from beet flour
Vegetarian dumplings with green skin made with parsley flour
Minimum Guests

2

Maximum Guests

14

Meal Courses

5

Event Duration

2.5 hours

Labels

Asian, Chinese, Couples, Date Night, Group
Cozymeal guest reviews for this experience

Sheynn
07 Mar 2020
Great experience and even better dumplings!

Carolyn
20 Oct 2019
Chef Patty and Marc bring so much magic to their teaching. Not only are they incredibly kind and funny, they engage every member of their class through the process. I am looking forward to using everything I learned today when making dumplings at home.

Kevin Botelho
15 Oct 2019
We had a great time and would recommend this to any group looking for fun and good eats!

Lea
13 Oct 2019
Marc and Patty hosted the best cooking class I've ever attended. It went above my expectations. It was so fun and they both have such a great sense of humor. The atmosphere is very welcoming and the class was such a great experience. The food was amazing and I'm glad I brought home leftovers! Thank you for the amazing dumpling cooking experience!

Chad
13 Oct 2019
It was an excellent experience. Marc and Patty made us feel right at home with them. Super fun and interacting. Would recommend it to anyone.

Bructait
03 Oct 2019
Learned some dumpling making skills. Marc talks too much. Chef Patty seems nice and friendly. However she was very busy during the class and making so much noise ( she run the blender a couple of times) which made it hard to focus and enjoy the experience.

Suzanne
24 Aug 2019
Great fun! We met really fun people, ate great dumplings, and loved every minute!

Barry
28 Jul 2019
Very nice way to spend an afternoon while visiting Boston. Chefs Patty and Mark were wonderful hosts in their kitchen. The dumplings were delish! Secret ingredient was lots of extra love. Chefs Patty and Mark added lots of the secret ingredient! I highly recommend this cooking class.

Cecilia
20 Apr 2019
Marc and Patty were so funny and welcoming and we loved learning about dumplings! Definitely recommend

Kim
14 Apr 2019
This was my first experience with cozymeal and I'm so glad I signed up. We made dumplings. I loved the variety of the dumplings. Chef Pattys dipping sauce had me going back for 3rds. Chef Marc was very entertaining and informative. It truly is an experience that had us all laughing and so full!

Lex
12 Apr 2019
Chef Patty and Chef Marc were so much fun! We learned a lot and had a great time. Highly recommend!

Charlie
12 Apr 2019
Patty and Marc are so fun!

Ryan
01 Mar 2019
Such a great experience!

Billy
16 Feb 2019
The class was a lot of fun. Marc and Patty were great hosts and the food was delicious.

Matt
16 Feb 2019
Great class! We learned so much about how to make the different kinds of dumplings.

Kirk
08 Feb 2019
Chef Patty & Marc were really nice. A few items...would be nice to start on time, a bit more structure around the second half of the night. Nice group of guests.

Alexis
05 Jan 2019
Awesome, awesome class! Marc and Patty were warm and welcoming and made the experience fun and delicious! Thank you for a great experience and we look forward to more classes to come!

Devon
17 Dec 2018
Patty and Marc were a ton of fun! They were very welcoming and sweet. I was expecting to learn more about making the dough's and fillings for dumplings but that may be the 201 class. Overall, we had a blast w/ them and will definitely recommend them to our friends!

Susan
14 Dec 2018
Great stories and some fun history as you learn the art of dumpling rolling! We had a great time! Thank you chefs!!

Cheryl
04 Nov 2018
Such a fun day! And I learned so much about making dumplings and now I really appreciate the art of this. Chef Marc and Patty were warm and fun and well prepared.

Will
14 Sep 2018
Patty and Marc were phenomenal! My tummy was full and my cheeks hurt from laughing and smiling so much. We had an absolute blast. Highly recommended!

Liz
04 Sep 2018
Experience was absolutely fantastic. The chefs were so cute and personable. Sharing stories over the dim sum that we ate at the beginning of the class made the higher cost of the class worth it. It was a really nice extra touch. The activity of making and learning the art of dumpling making could not have improved at all. The only comment I would say is that the class was a bit longer than expected I think a 2 hour class would be perfect this was a bit over 3 hours.

John
27 Aug 2018
Great instruction and entertainment in a small group environment.

Cinara
25 Aug 2018
I loved it!

Julia
25 Aug 2018
We had so much fun at our dumpling making class! Chef Patty and Marc not only taught us how to make the dumplings but were also very welcoming and entertaining. We were served coffe, water, tea, some appetizers and then the dumplings we all made which were delicious. We were so full by the end and we still took some home for my husband to try... I look forward to making their recipe at home because it was delicious I will definitely recommend this class to a friend!

Marissa
11 Aug 2018
Chef Patty and Marc have not only a wonderful class but are a true delight to be around. My boyfriend is obsessed with dumplings and it was so fun to finally learn how to make dumplings rather than order them. This was a fabulous experience!


Tatiana
22 Jun 2018
Chef Marc and Chef Patty are a great duo that make creating dumplings captivating and fun! Chef Marc is a great chef and instructor. He is positive, friendly, knowledgeable and polite. I enjoyed learning the history of Chinese dumplings as well as savoring their authentic and delicious taste.
Cozymeal guest reviews for other experiences with Chef Patty and Marc

Eric
05 Apr 2019
Chefs Patty and Marc were wonderful, super fun, laid back environment. We had a couple of new employees and these events are great ways to welcome them to the team and the chefs provided an amazing setting for this. I speak for the team when I say we had so much fun and I would highly recommend any class with Patty and Marc. We cannot thank you enough for the hospitality and an amazing evening.

Joann
28 Mar 2019
Marc and Patty were great hosts. We participated in the team building dumpling class and they made it a lot of fun. Marc was a great facilitator getting our international group to share all their different food experiences from around the world. The dumplings were great.

Pam
19 Mar 2019
it was awesome!

Vanessa
08 Mar 2019
Thank you for the great team building event!

John
13 Jan 2019
Celebrated mother/daughter birthdays at a dumpling class. Chefs were informative, supportive of the three children in our group of 7, and responsive to our birthday-related special requests. It was a great way to celebrate.

Jeanne
17 Dec 2018
Our team had a good time learning how to make dumplings with Chef Patty and Marc. Chef Patty was able to accommodate special dietary needs.

Josh
08 Nov 2018
Awesome night, delicious food. As someone whose parents are from Taiwan and who grew up making dumplings and Asian food, I can say that this was a pretty authentic experience. Marc and Patty do a great job of making you feel welcome and at ease so you can enjoy your time.

KIMBERLY
28 Oct 2018
Very entertaining but not as informational. We learned how to make different shaped dim sum but not different fillings so the taste was limited to two fillings and either plain or spinach flavored wrappers.

Leah
20 Oct 2018
Chef Marc and Chef Patti were wonderful! So warm, knowledgeable and accommodating. We had a great experience for our family and would definitely recommend this activity.

Christina
12 Oct 2018
Chef Patty and Marc are a dynamic duo. We had a great evening with the two of them!
$ 79 Per person
all-inclusive: 2.5-hour class, 5-course meal and taxes.
---
Meet your chef

---
Chef Patty and Chef Marc are a husband and wife team famous for their innovative and divine dumplings filled with flavorful personality. Chef Patty emigrated from Taiwan to the U.S. where she met her future husband and business partner, Chef Marc. Together, they have started multiple successful and famous restaurants as well as a cooking school devoted to teaching the art of dumpling making.
Share this experience with friends & contacts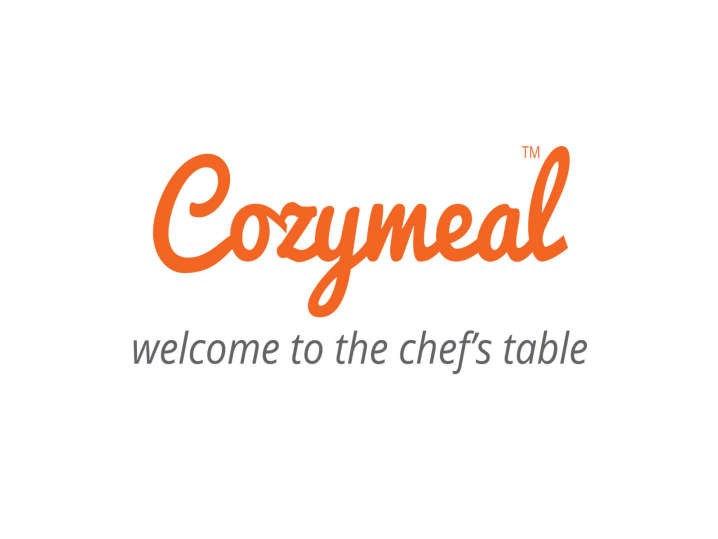 YOU'RE IN!
Thank you for signing up for our mailing list.
© CozymealTM, Inc. 2013-2020 - Phone: 617-307-4582
100 Cambridge St, 14th Floor, Boston, MA, 02114