Cooking Class - Taste the Rainbow of Ravioli
Cooking Class - Taste the Rainbow of Ravioli
51 reviews
51 reviews
COVID-19 protocols this chef will implement are:

Chef Wearing a Mask (Upon Request)
Get creative and harness culinary inspiration from the colors and patterns presented by Chef Andrea.
Born and raised in Turin, Italy, Chef Andrea is known for churning out authentic homemade ravioli with a creative twist. This experience caters to a small group to make it more personalized and fun. So bring your enthusiasm, creativity, and willingness to work in a team and learn!

In this hands-on class, you will make ravioli dough in various vibrant colors using only natural ingredients. You'll then use that dough to make ravioli with different patterns, showcasing simple techniques that will turn your traditional pasta into a work of art.

Guests are welcome to bring wine and beer to enjoy during the class.
Handmade Ravioli
Choose from
Spinach, kale or parsley for green
Harissa for orange
Beets and blueberries for purple
Tomato paste for red
Turmeric for yellow
Ravioli Fillings
May include
Spinach and ricotta
Butternut squash
Four cheese
Most dietary restrictions can be accommodated if noted prior to the event. Please mention this in the message field when you submit your booking request as adjustments to recipes cannot be made during class.
Minimum Guests

2

Maximum Guests

6

Meal Courses

2

Event Duration

2.5 hours

Labels

Couples, Holiday, Italian, Pasta Making, Valentine's
Reviews guests left for this experience


For one of our bachelorette weekend activities, we decided to do the ravioli making class with Chef Andrea and we left with very happy stomachs and hearts. Chef Andrea was kind, communicative, and an all around great person -- it was a true pleasure to have him as our pasta guru. We had such a fun time making beautiful and delicious pasta at his cozy home! Highly recommend to anybody!


I had a lovely experience! Chef Andrea was friendly, courteous, informative. The lesson was easy to follow and the food turned out great


Hands down one of the best cooking classes I've taken! We really enjoyed our time with Chef Andrea. He was so knowledgeable and a wonderful host. I'd love to take another one of his classes!


Beautiful kitchen, experienced chef and qualified teacher, just a wonderful experience overall. We had a lot of fun :)


We really enjoyed our time with Chef Andrea - he was a knowledgeable and gracious host. The ravioli was fun to prepare and delicious too. Chef Andrea very kindly prepared a wonderful salad and dessert to go along with it as well. We would definitely recommend this experience to everyone!


My team thoroughly enjoyed the Rainbow Ravioli experience with Chef Andrea. When we arrived, everything was setup and ready to go. Andrea guided us through all the steps and made the experience really enjoyable. The filling and sauces were so yummy and added bonus were the amazing homemade salad and deserts Andrea provided. Andrea even provided recipes for those! Would not hesitate to recommend! Thanks Chef Andrea.


I booked this cooking class for my friends as a Christmas gift and they enjoyed it very much. They said the group was fun and Andrea was fantastic. They said the food was awesome and are still talking about how they want to get the same ravioli machine :) Andrea was also very responsive and went above and beyond to acommodate a lactose intolerant guest. I highly recommend his classes and will certainly consider booking one for me or as a gift in the future


I gave this course as a gift. On my end, Chef Andrea was easy to communicate with and accommodating. My sister and her boyfriend, who attended the class, enjoyed it a lot. I was told that it was fun and tasty, and they enjoyed the experience a lot.


Chef Andrea was quite professional as well has humorous. The entire night was educational yet light hearted. He had two fillings prepared for the ravioli, and showed us how to make the dough before we all took a shot at it. The end result was both visually stunning and delicious. I'd definity recommend this class. The small group meant a lot of individual attention and a relaxed pace.


Fantastic experience! Loved everything about the expierence, very cozy!


We had such a lovely day! Chef Andrea is so kind and spent so much time making sure we were learning and having a good time. We would happily do this again just for the good company. Cannot recommend enough!


Wonderful experience!!! Chef Andrea was great and helped answer all our questions. It did not feel like we met him for the first time which says a lot. Great teacher and we had fun creating the colorful pasta with natural coloring. It tasted awesome !!! He had multiple fillings and sauces to provide us with variety. Five starts from us for Chef Andrea and the overall experience.


Chef Andrea is really awesome at teaching the core skills in a friendly and informative manner. He was engaging in how we spent our time with him. It was a truly fantastic experience!
Reviews guests left for other experiences with Chef Andrea


Wonderful experience, I feel much more confident now in making pasta in general and ravioli in particular. Met some nice folks and Chef Andrea was a great teacher, host and chef!


Very well organized and easy to follow. All the food was delicious!


Chef Andrea was truly amazing. The class was really interactive. I enjoyed it much more than I thought I would. Must do experience.


"Pasta making" made approachable with Chef Andrea! -Fun class -Happy, easygoing, experienced teacher -Delicious food My husband and I are ready to take on pasta making at home.


The most relaxing Sunday ever! Chef Andrea taught us the basics of making ravioli and made us practice the most important part - the dough and rolling it into sheets. While the fillings were premade, he did provide recipe cards for them as well as suggested sauce recipes. After a very therapeutic session of making the ravioli, we sat down for lunch to a salad (one of the best I have had so far), ravioli (the ones we had made ourselves) and dessert. The fact that there were absolutely no leftovers was proof enough to how good the food was. Chef Andrea was very friendly, answered all our questions and had a very clean kitchen. Highly recommend this class for a couples date night or weekend with friends!


Very friendly and welcoming and such a great teacher. He makes it so easy!


My parents, husband, and I all attended the class, as a birthday gift to my dad. We hadn't done anything like this before, where we could take a cooking class at the chef's home. It was such a fun and unique experience. Chef Andrea is so nice and welcoming, guiding us through the whole ravioli making process. With a lot of cooking classes there is little hands on time. This was not the case with this class. We each made our own dough from scratch, used the pasta machines and pasta molds, and stuffed the pasta with filling. Being able to do the steps ourselves, with Chef Andrea talking us through and answering questions, really helped us learn how to make the ravioli. Eventually we sat down at the table, while Chef Andrea boiled the pasta and made sauces to go with it. It was so delicious, and we ate all of the ravioli! He also served us a wonderful salad and decadent dessert. As a helpful reminder, we were all given a recipe sheet to take home. My dad loved his gift and ended up buying his own pasta machine to try out at home. I highly recommend this class and Chef Andrea!


Could not have asked for a more kind teacher and host


My grandmother, mother, mother-in-law and aunt (all visiting from out of town) and I all took Andrea's ravioli class and absolutely loved it!! Andrea was hilarious, fun and very knowledgeable. We learned so much in such a short amount of time - and enjoyed a delicious dinner in the end. Thanks to Andrea for such a wonderful experience - looking forward to booking another class in the future.


I highly recommend Chef Andrea, as he is very patient, knowledgeable and very funny. We had such a great time with him and were very impressed by the different combination. We will be looking for taking other class with Chef Andrea!


I bought this as a surprise for my boyfriend, as he likes Italian food and I thought it would be a super fun date night in Seattle. Chef Andrea is amazing, we got lucky and no one else booked so it was just the two of us so it felt like a very personalized experience, we got to learn all about his life and he did a really nice job teaching us how to make pasta, he didn't make it rushed and let us take our time and never made us feel like we were screwing up. He has a beautiful home and works really hard so I definitely would recommend this experience, and Tim! His salad and dessert afterward delicious also!


They had a wonderful time and really enjoyed their day. Thank you again. I look forward to taking a class next time I visit Seattle.


We had a great time! Chef Andrea is a great host and an excellent teacher. The food was amazing, and we are all excited to try out our new skills at home. We are still talking about what a great time we all had. Highly recommended!


Great class!


We absolutely loved our experience with Chef Andreal! The class was really hands-on, which was exactly what we were looking for, and the ravioli we made were delicious. Chef Andrea led a great class. He demonstrated making ravioli, then had us all make ravioli at the same time for about a half hour. We used both manual and automatic pasta machines so the time was broken up well. Then, he let us sit down and enjoy a salad while he cooked the ravioli and added sauce. We ate when he was done and I was so impressed! Everything we made was delicious. I feel like I could actually recreate it at home, too. Would definitely recommend a class with Chef Andrea!


My husband and I did the Ravioli From Scratch class and it was so much fun! Andrea made learning easy and fun! He has such a welcoming personality and brought a great amount of humor, making the class seem so at ease. We can't wait to try out our new cooking skills soon!


Great instruction, very knowledgeable and friendly! Food was amazing!


Great instruction, very knowledgeable and friendly! Food was amazing!


Chef Andrea offered such a fun class. We absolutely loved making ravioli and he was an awesome instructor. It had a great mixture of hands on and observation aspects. The different types of filling were all so good. He also gave us a slice of his home made almond lemon cake at the end of dinner. It was such a fun way to spend the evening. I would definitely do this again and recommend to a friend! Thank you Chef!


Such a fun class! Chef Andrea was so kind to host our group in his lovely home. Educational and very tasty! Highly recommend this class!


We had a wonderful time learning how to make ravioli from scratch! It was fun and informative and we've already made some at home!


Chef Andrea was the best! If I could leave 100 stars I would. The class size is just the right amount of people as you get hands one on one learning. We flew all the way from MN and this was the best way to start off our trip in Seattle. My husband was nervous going into it that it would be a waste of time but he loved it! Bring a bottle of Champaign & the hours will fly by! Delicious and the best! Highly recommend it!


What a great expirence with all of my family from out of town, would do it again without hesitation such a wonderful expirence.


Chef Andrea made us feel at home from the moment he greeted us at his front door. He was warm, friendly, and patient throughout our cooking experience. His enthusiasm has inspired us to use what we've learned in our own home. We highly recommend this experience to anyone interested in a fun and educational night out!


I booked Andrea's ravioli class as a surprise for my husband's birthday, and we both absolutely loved it!! The class totally exceeded our expectations, and we left feeling confident that we could recreate all of the recipes. Andrea was warm and welcoming, and the food was delicious, including the leftovers we were sent home with. Thank you for such a great time!


Fun experience! Chef Andrea had a really nice set up for everyone to learn how to make pasta. He explained well and we learned a lot about pasta making. At the end we get to eat what we made! He even made it special and gave us dessert since it was for a bday celebration. Recipes are really delicious. Highly recommend and would take his other classes!


Such a great guy, chef Andrea kept us busy and happy. Highly recommend !


Chef Andrea was wonderful! We had a great time learning how to make pasta under his instruction. He's passionate about cooking and a lovely host. Our dinner was fantastic, but the cake that the Chef made for us was out-of-this-world good. I also loved that he shared the recipes with us afterwards. I would highly recommend this as a dinner, work event, or just a fun night with friends.


Andrea is a wonderful chef, instructor, and person. Highly recommend!


This was such an incredible experience! Chef Andrea was simply amazing, I would recommend to anyone!


We could not have asked for a better experience. Chef Andrea made everything so fun and was truly welcoming! We would absolutely do this again.


It was a wonderful experience! Everyone enjoyed!


Chef Andrea's ravioli-making class is wonderful. He keeps the process simple and easy for me to understand. Also Chef Andrea uses natural ingredients to make colored pasta which I enjoy learning. Raviolis are so delicious. I won't be able to go back to store bought ravioli anymore!
Reviews Chef Andrea received outside of Cozymeal


This was such a fantastic afternoon! We leaned how to naturally dye the dough before rolling it out and making all sorts of creative patterns and shapes. Andrea was so knowledgeable, helpful and fun to spend time with! Not only did he also prepare a salad but made us the most fantastic dessert to enjoy after spending the afternoon crafting cute little raviolis of all kinds! A wonderful way to get to know some new people and enjoy great food!


My sister-in-law went to Andrea's ravioli class just a couple weeks before my fiancé and I made our first trip to Seattle. She told us we had to go, and we are so happy we did!! Andrea was a wonderful teacher, and the food was amazing. Thank you so much, Andrea, for the memorable experience!


My husband and I had such an amazing time learning how to make ravioli! Andrea is a great host and an awesome teacher too! He explained all the steps in detail, showed us the process and then we replicated it. The class finished with a fantastic dinner with what we made! Soooooo delicious!!


Andrea was a fantastic teacher - funny, friendly, and understanding of our mistakes! The atmosphere was warm and extremely comfortable, even with a group of strangers. The entire meal was delicious, we loved the experience.


Andrea did the cooking class and it was so much fun. He was very professional, yet made us feel like we were at home. I loved how he had the fillings already made for us yet made us all take a turn on making the dough and creating the ravioli's. They weren't only beautiful but delicious. Also, we were so surprised to have a salad with our ravioli's along with a delicious light dessert.
Other Cooking Class Experiences you may like
Can be used for any experience or cookware
Meet your chef
---
Chef Andrea, who was born and raised in Turin, Italy, moved to the U.S. in 1999. He specializes in authentic ravioli classes that utilize vibrant colors and patterns as well as natural ingredients and simple techniques to turn traditional pasta into true works of art. Join Chef Andrea as he teaches you how to impress yourself and wow family and friends at your next gathering!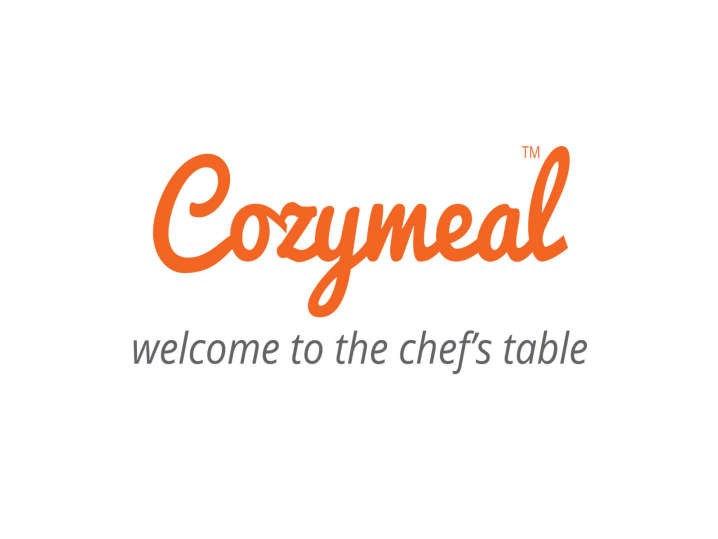 This website uses cookies to enhance user experience and to analyze performance and traffic on our website.
We also share information about your use of our site with our social media, advertising and analytics partners.
This website uses cookies to enhance user experience and to analyze performance and traffic on our website. We also share information about your use of our site with our social media, advertising and analytics partners.
Accept