Pizza Making Class - Deep Dish Pizza and More
Pizza Making Class - Deep Dish Pizza and More
66 reviews
66 reviews
Learn how to craft an authentic Chicago-style pizza from scratch.
Create a quintessential Italian-American classic in this hands-on cooking class with Chef Kira. Join the chef in the kitchen and learn how to bake an authentic deep dish pizza from scratch Furthermore, Chef Kira will show you how to whip a popular Italian appetizer and a beloved Italian dessert.

Start by preparing a basil and tomato bruschetta drizzled with balsamic glaze. Next, Chef Kira will show you how to craft the perfect Chicago-style deep dish pizza from scratch and authentic Italian cannoli for the perfectly sweet and creamy finish.

Guests are welcome to bring wine and beer to enjoy during the class.
Tomato and Basil Bruschetta
With balsamic glaze
Chicago Style Deep Dish Pizza
Italian Cannoli
Most dietary restrictions can be accommodated if noted prior to the event. Please mention this in the message field when you submit your booking request as adjustments to recipes cannot be made during class.
Minimum Guests

2

Maximum Guests

8

Meal Courses

3

Event Duration

2.5 hours

Labels

Fun, Italian, Pizza Making, Vegetarian
Reviews guests left for this experience


Excellent


This was an 11/10 experience! Booked this class for a team bonding event, and am thankful I booked one of Kira's classes! She is the sweetest person ever and so knowledgeable about the work she does. The team thoroughly enjoyed the class/experience. I highly recommend Chef Kira, and will definitely be recommending her to others, and we will be back!


Chef Kira hosted a great class! The atmosphere was relaxing, the food was delicious. The overall experience was fantastic!


Chef Kira was awesome! Super patient, friendly, and passionate about cooking. I'd recommend her classes to anyone.


Chef Kira is the best! My boyfriend and I took her pizza class and had a blast. Chef Kira manages to make the class both fun and informative. I felt like I learned a lot while enjoying the company. Chef Kira is a great instructor and I feel like I can use the skills she showed me in my future cooking adventures. Thank you Chef Kira!


We did a Cozymeal class with Chef Kira and it far exceeded our already high expectations. We learned a ton and made a delicious Italian meal. Kira took care of everything (brought all ingredients and cooking utensils and cleaned up during cooking and afterwards) so that we could just enjoy the experience. Kira is also fun and interesting to talk with and learn from, and we loved hanging out with her. Thank you, Chef Kira, for such a memorable experience!


Amazing experience. Food was spectacular, and I'm very comfortable making a deep dish now.


We has the most WONDERFUL evening with Chef Kira. I had set this up for my girlfriend's birthday surprise and we had a blast. Chef Kira was so professional and accommodating and fit right in with all fun that we were having that night :) Thank you Chef Kira!!
Reviews guests left for other experiences with Chef Kira


Our experience was amazing. Great food, great conversation, learned a lot of good culinary tips. We will definitely rebook nother experience


She was amazing! Food was fantastic. Everyone had so much fun.


Simply put, Chef Kira was amaaazing!! It was my fiancés birthday and she wanted an memorable experience. We ended a great weekend of celebrating with Chef Kira at her house for Cuban night. From the moment we walked in, it felt like family. We had a group cooking class and ended up meeting the best people and became family by the end of the night. We're even looking at doing another cooking experience together with Kira. My fiancé was surprised and Chef even created a beautiful birthday moment for her. A great hands on experience! Chef Kira was extremely personable, knowledge and such a good time! I could go on and on, but if you're looking for amazing food, great stories and a unique hands on experience with a phenomenal person, just sign up. Sn: her home is absolutely beautiful! The ambiance, food, home and energy was absolutely beautiful. Thanks again, Kira! Unmatched - *chef's kiss*


Octavia McBride
10 Sep 2023
Chef Kira is awesome!!!! Her Soul Food 101 class was DELICIOUS. This was my first cooking class and I enjoyed every minute of it. She is an excellent teacher. I can't wait to book again!


Chef Kira was amazing!!! We took her Soul Food 101 class for my mom's birthday, and loved every minute of it. She even went above and beyond to ensure our class was just the three of us, making for a fun, intimate learning environment. We are already planning our return to take yet another class with her! Book Chef Kira, you will NOT regret it!


My wife and I love Italian food! Kira virtually transported us back to Italy with her amazingly delicious meal. This was a wonderful gift given to me last Christmas. What a great experience and memory for years to come.


This was my first bespoke, personalized class and I'd book many more with Chef Kira. She was responsive to my inquiries before class, on schedule, high energy, personable, knowledgeable, and shared cooking tips and techniques in a practical way. I cannot wait to duplicate these vegan dishes at home. I have more confidence in my knife skills, spice selection, and overall cooking after this 2.5 hour class!


We recently had the opportunity to participate in a cooking class that was truly exceptional. From start to finish, it was a delightful and educational experience that I would highly recommend to anyone interested in honing their culinary skills. Chef Kira was incredibly knowledgeable and passionate about cooking. Chef Kira's expertise was evident as they effortlessly guided us through each step of the cooking process, sharing useful tips and tricks along the way. What truly set this class apart was that she really made us feel like you were at home having a good time with friends. While it was a cooking class, nothing felt scripted which we truly enjoyed. Overall, it was a well-rounded and enriching experience and the food was delicious. Whether you are a home cook or an experienced chef, I believe this class has something to offer everyone. We will definitely be seeing Chef Kira again.


Kira was awesome. From the conversation to the vibe. She set the tone and showed us how to make awesome food.


Listen! I had an amazing time learning with Chef Kira and while these aren't my words allow me to parenthetically insert that: "You're simply the best Better than all the rest Better than anyone Anyone I've ever met" - D


Incredible experience the meal was layered with flavor. Chef Kira is amazing, thorough, fun and most informative. Loved our experience can't wait to do again. The best!


All of the reviews are accurate! You will not be disappointed!


Chef Kira was amazing and so was her cuban class menu! Kira was so personable and did a great job working with us to prepare our meal! Her kitchen is absolutely stunning and I would 100% book her again in the future.


Our experience with Chef Kira was nothing short of amazing!! Such a pleasure to have such a talented, personable and delightful person come into our home, bring everything she needs and make us a delicious gourmet meal!!! Highly recommend Chef Kira for a unique dining experience!!


Kira was absolutely phenomenal. I cannot recommend her highly enough for her professionalism, her skill, and her beautifully warm spirit. We can't wait to work with her again.


An experience of a lifetime with an amazing meal and talented chef. It was sublime and she was the perfect accompaniment to our evening. We enjoyed the conversation and moments of privacy. She balanced the evening with grace as we encroached upon her meal prep with conversation and curiosity. Her experience comes to life through the salacious offerings from appetizer to dessert. She was the ultimate professional and the cuisine as delicious as one of our favorite restaurants. We're already planning our next experience.


Kira was amazing! She was professional from the start and really personable. Every single dish we made was delicious. We're already planning on doing another one of her classes with friends! Highly recommend!


Chef Kira provides a very unique, tasty , and informative outing. She is very personable and charismatic which adds to the experience. Would recommend for date night and celebrating special occasions! A+


Chef Kira was awesome and made us feel welcomed! We learned great recipes and the food was amazing. I would definitely book with her again


We enjoyed the experience very much. Exceeded expectations.


Great host. Great location. Great food. Great experience.


Loved the vibe and chef Kira was amazing!


It was great date night, awesome experience, & incredible food. We learned alot, made new friends, and will cook with Chef Kira again.


Chef Kira was great! She and her assistant were very friendly and cleaned up completely after themselves. She even showed up some food prepping tips! While the food was beautiful and very tasty (the first courses which was a salad, was really fantastic), I do wish we could have had the option to choose the menu or edit the brunch offerings. The food was on the heavier side and a great deal of it went uneaten.


Kira was Absolutely amazing, so personable and knowledgeable. The food was exquisite, highly recommend Cuban night with Chef Kira!


Chef Kira did an excellent job preparing the Cuban meal experience for my team. She was very welcoming, had an inviting space, and the food was delicious. I would definitely recommend her for a teambuilding activity or a personal event.


Incredible night! Chef Kira is the best!


Chef Kira was a delight. Let's start with the food. It was exceptional, and she took great care in quickly learning our skill level and providing instruction. It was a lot of food - we had leftovers that I can't wait to eat today. Besides that, Chef Kira has an amazing spirit. She was easy to talk to and created a very intimate setting. She had homemade lemonade and sparkling water available to drink as well as a cheese and fruit plate waiting for us while we cooked. I would definitely recommend cooking with Chef Kira. You won't be disappointed.


noelwilkes1@yahoo.com
04 Jul 2020
Chef Kira was amazing. She had great conversation, she was professional and the food was amazing. We will definitely be booking with her again. Thanks young lady?


Amazing!!!


Everything from start to finish was amazing. My date and I had a great time conversing with Chef Kira and the food was absolutely fantastic. Trying to make her class our monthly date night ;)


The food and instruction was amazing! Very professional and clean!! All around 5 stars.


Chef Kira hosted such a wonderful experience! My girlfriend and I learned so much and ate so much wonderful food! Thank you so much!!! :)


What a wonderful experience, beautiful ambiance and yummy food ! Thank You Chef Kira for making it such a memorable night !!


We had a REALLY good time!! We found the Cozymeal experience to be top shelf....Chef Kira was super....the evening was super....my wife and I would absolutely recommend Cozymeal. We want everyone to know how fun the Cozymeal experience is!


Words can't describe how amazing this experience was. The food was amazing and Chef Kira broke down every single step and gave us some great tips to incorporate i our own kitchen. If you are looking for a unique date night experience, you HAVE to give this a try. You will leave full, happy, and educated. Thank you Chef Kira!


We thoroughly enjoyed our experience with Chef Kira. She came fully prepared and had no trouble adjusting to our kitchen. She was fun, personable and kept the atmosphere light and entertaining. She gave us some great tips and really let us do the work with some direction but it felt very natural and smooth. The menu was scrumptious . Highly recommend and hope to do it again sometime!


Chef Kira was an awesome...sorry chef for my tardiness...the conversation during the lesson and the patience and rapport of a true teacher...amazingly versed in the essence of food, life and particularly senses in general...we definitely had a great time and looking forward to steal some time out of her busy schedule for other vegan cooking tricks :)


Our experience with Chef Kira was amazing! She was extremely knowledgeable and patient. The food was incredible and we learned a ton of great cooking tips during the preparation. Thanks Kira!! <3


I cannot brag enough about Chef Kira. She was a pleasure to work with from start to finish. She accommodated our dietary needs during the booking process, was timely and professional, explained all of the steps during the cooking process, created an amazing experience in my tiny NYC kitchenette, provided five star service by plating, serving and even cleaning up, has a wonderful and kind personality and helped us make a delicious meal! Exceeded my expectations and I look forward to booking another class!


Chef Kira was the best! Highly recommend and the food was AMAZING


We had the utmost experience with Chef Kira on a lovely Tuesday evening. We're the kind of people who think we know it all when it comes to cooking, but we truly gained some valuable tips and tricks on how to cook more efficiently and use leftover ingredients in a way we've never thought of. Chef Kira is such a wonderful and positive woman, and we had so much fun cooking with her. Highly recommended!!


Cannot reccomend this class or chef Kira enough! Not only was this the best vegan meal I maybe ever have had, she was extremely professional and fun to be with. She made such a lovely and wonderful evening for us! Highly reccomend this amazing person and chef :) we loved her!!!!


We really enjoyed our night with Chef Kira ! She is amazing, she felt like family. We learned so much from her && the food was delicious !


Chef Kira was amazing... highly recommend her. she is very knowledgeable, well traveled and a delight to be with. The food was amazing and she brought all her kitchenware,food and even cleaned everything up.... My wife and I had a great time!


Kira was great! The food was delicious and she's a very kind person full of great advice and conversation. Would highly recommend!


Chef Kira made this experience so amazing for our party of 6. We learned a lot, we were hands-on and we had the best time. I would totally recommend her to anyone. 5 Stars is not enough. We were all in awe of her talent, skills and personality. Can't wait for next time!


We were a group of 7 women and all can't stop raving about how we had such an amazing experience with Chef Kira. She was engaging, witty and knowledgeable. Throughout the class she shared so many techniques. My Favorite part was eating what we prepared. Chef Kira assisted us with our dietary needs and altered our menu accordingly. Highly recommend Chef Kira and I would bring her back for another cuisine.


Our evening with Chef Kira was absolutely fantastic! She arrived prepared, made adjustments to the menu for allergies, made wonderful conversation and taught us new techniques. She is a well traveled chef with a fresh perspective on cooking that made our anniversary extra special. This is a night we'll never forget and we cannot wait to welcome her back into our kitchen! Thank you again Chef Kira! xoxo


Chef Kira was incredible - so knowledgable, prepared, likable, funny, and easy to learn from! The food was delicious and fresh. She's this super cool entrepreneur that travels around the world learning and teaching about food. I'd recommend this experience to anybody.


Chef Kira is amazing. The food, experience and basically the whole evening couldn't have been better. Thank you for an unforgettable experience!


Chef Kira was totally prepared, informed and super personable. My partner and I were immediately comfortable trying cooking techniques and new dishes with her help. The meal was absolute delicious. We'll definitely be back!


Very friendly and knowledgeable chef! And the food tasted awesome!! Who knew vegan food can do that? :)


Chef Kira was truly amazing! She was very attentive and encouraging throughout the entire night. She shared a lot of really useful cooking tips that I'll carry with me for years. From the initial introduction and setup to the very last course and detail, everything was very carefully thought out and beautifully presented. I felt extremely comfortable asking questions and the general environment was very cozy, and relieved the stress that a lot of people might have when cooking something outside of their comfort zone. I can't emphasize enough how perfect she made the experience! I hope to cook more with her in the future.


Chef Kira came fully prepared and did a wonderful job of setting up and cleaning up our kitchen after our experience. She was knowledgeable, showed us some great tips throughout the class, and was fun to interact with during the evening. We had some great conversations alongside some excellent food! Chef is well traveled and brings those influences into her food. We loved all of the food and were even left with some extras/leftovers to enjoy later this weekend. It was a pleasure having her in our own and we will certainly use her again to try out one of her other offerings!


Thank you for a great evening. Great food that we will definitely be cooking st home with our girls. Great company. Great experience. Would definitely recommend.


Wonderful experience! The food was great and the class was very hands-on.


Does the thought of vegan food make your face wince? Think again. Chef Kira makes some of the most delicious food out there that anyone will love! As friendly as she is talented--her lovely home and large kitchen are a welcome area for anyone to learn cooking as well as enjoying the fruits of their labor. Her deep dish pizza tastes like it was delivered from a local Chicago pizzeria. Her vegan banana pudding is not to be missed. She'll let you in on how to make an authentic crawfish boil straight from the Bayou. Her fried chicken tofu with smoked collard greens is not only deliciously vegan-friendly, but a familiar old standard with a healthier twist. 
$ 99 Per person
all-inclusive: 2.5-hour class, 3-course meal and taxes.
---
Can be used for any experience or cookware
Meet your chef
---
Chef Kira was raised by a family of cooks, farmers and nurturers. Memories of making hand pies in her grandmother's kitchen and farming in the yard with her grandfather have inspired her career in food. By cooking in kitchens across Europe and Morocco, she submerged herself in the art of food and learned the true value of flavor. Under her tutelage, you will learn to create meals that taste just as amazing as they are good for you!
Other Cooking Class Experiences you may like
Flexible booking: Cancel or reschedule this event's reservation for free up to 48 hours before the event.
This experience is not refundable as it includes a meal kit.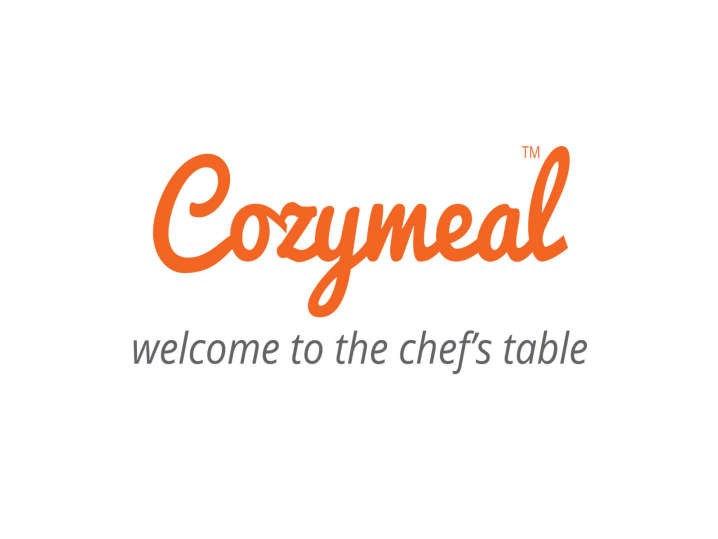 This website uses cookies to enhance user experience and to analyze performance and traffic on our website.
We also share information about your use of our site with our social media, advertising and analytics partners.
This website uses cookies to enhance user experience and to analyze performance and traffic on our website. We also share information about your use of our site with our social media, advertising and analytics partners.
Accept