Pasta Making Class - Handcrafted Pasta and Risotto Workshop
Pasta Making Class - Handcrafted Pasta and Risotto Workshop
76 reviews
76 reviews
Share Event

COVID-19 protocols this chef will implement are:

Social Distancing Friendly
Join Chef Amanda for a hands-on beginner's workshop in making fresh pasta and risotto.
Enjoy a complete meal with Chef Amanda as you learn how to master fresh pasta making and cooking the perfect risotto. You'll learn how to prepare and cook ravioli and sauce from scratch and how to get risotto right every time.

Chef Amanda's menu includes shrimp and saffron risotto, hand-crafted three cheese ravioli with basil tomato sauce, and a bitter greens salad. To end the class on a sweet note, you'll craft a decadent tiramisu.

Guests are welcome to provide wine and beer to enjoy during the class.
Shrimp and Saffron Risotto
Homemade Three Cheese Ravioli
With basil tomato sauce
Bitter Greens Salad
With balsamic vinaigrette
Tiramisu
Most dietary restrictions can be accommodated if noted prior to the event. Please mention this in the message field when you submit your booking request as adjustments to recipes cannot be made during class.
Minimum Guests

4

Maximum Guests

14

Meal Courses

4

Event Duration

3 hours

Labels

Holiday, Italian, Mother's Day, Pasta Making, Pescatarian
Reviews guests left for this experience


Fantastic, as always!!


We had such an amazing evening with Amanda! She was early and super prepared. We enjoyed our conversations with her and learning about her life. She's funny, cool, and lovely to spend time with learning how to make pasta dishes. Her recipes are incredible. I can't even pick my favorite pasta that we made together because each were so unique and rich in flavor. I highly recommend Amanda to anyone considering her and plan to take more of her classes in the future! She is the real deal and an amazing human too!


5/5 hands down! Chef Amanda was amazing! We had a wonderful girls night learning how to make pasta and the best shrimp risotto I've ever had. Chef Amanda is an amazing teacher and was a wonderful guest in our home. She's got a great personality and kept the lively conversation going all night long. She'll teach you how to make things but also gives you time to sit and enjoy it with the rest of your guests while she keeps everything going in the kitchen. I have recommended her several times and I would absolutely book her again!


Our experience with Chef Amanda was one word... AaaaMAzzzzing! I booked this as a surprise for 6 close girlfriends during my birthday celebration. Chef was prompt and so patient during the festivities before, during and after the class. Throughout the cooking class, Chef was fun, very informative on each dish and provided us with lots of cooking tips. Afterwards, we all set around for hours raving about how awesome the food and experience was. Thanks a Chef for helping to make my birthday celebration a blast! I can't wait to book another class with Chef Amanda.


Our experience with Chef Amanda was awesome! She was extremely personable and the food was incredible. She was very informative as to what she was doing at each step of the meal and let us get very hands on to make the dishes. We will definitely be booking another meal with her!


Great experience and so much fun! The food was so delicious and it was super convenient- everything was brought to us! Already planning our next cozy meal experience asap!


INCREDIBLE! There is no other way to describe the experience. Chef Amanda arrived precisely on time, with all top quality ingredients, and an awesome personality. The conversation was just as much fun as the cooking lesson. I booked this as a surprise date night for my wife and it couldn't have been better. Chef Amanda taught us how to make KILLER risotto, amazing pasta (ravioli and fettuccini) as well as delicious salad dressing and tiramisu. I will definitely book her again soon and can't wait to learn more from a truly talented chef! Book her now!!


Thank you Chef Amanda for a great night. We enjoyed the conversation and the education! Thanks to you, we are going to win the risotto-off.


We had such an enjoyable time with Amanda; learning new techniques, talking about the food, and laughing the entire way. We highly recommend Amanda for your next event.


Absolutely wonderful evening! Food was amazing and my girlfriend and I had a blast. Chef Amanda made the evening fun & informative. Definitely would take another one of her classes!


Chef Amanda was aw some, we'll be calling back


My fiance and I had a wondeful time and the food was great. You taught us a lot. Thank you chef Amanda!


Chef Amanda was great and the food was amazing. I wasn't sure how it would work with a Chef coming to our home, but she brought everything she needed so we didn't have to worry about anything. I also had trouble getting my daughter down to sleep so I was in and out of the class, but she kept me involved and relaxed. And I learned several things I can start to use on my own. I would love to do another class!


Fabulous! Will definitely do it again. Learned a lot, laughed a lot and ate some wonderful food ?


What a great experience!! The food was delicious, Chef Amanda was great and so, so knowledgeable, and the night was a great time. Would recommend:)


Thanks for a really nice evening. Loved how everything turned out. Really enjoyed learning things from you!


Excellent class! I had so much fun! Chef Amanda was great!


Chef Amanda was AWESOME! We had a great time. It was our 1st time but definitely not the last. There were 5 of us & she helped all of us through the class at my home. A wonderful time!


We had an amazing time, delightful conversation, and DELICIOUS meal. Amanda was professional and a true expert - my wife and I were totally thrilled with the experience overall and would definitely do it again.


Awesome experience! Amanda was very professional and I would recommend her to anyone! Food was delicious!


Very very impressed at her knowledge about cooking she was able to answer any and every question me and my wife had she knew science behind cooking which was really cool to me. If you have any doubts about booking her push them to the side and just do it. We were in Italy a week before her class and ate risotto and pasta many times and hands down her risotto was better we will definitely be booking again. Thanks so much Amanda.


Nice date - night in with my husband, pasta was yummy.


For my Christmas gift, my son arranged for Amanda to come to his home for the handcrafted pasta and risotto workshop. It was a-maz-ing! The personalized setting allowed us to really be hands on and evolved in every aspect of creating our menu. Amanda gave clear instructions on how to and why we were using a certain ingredients, tools, and prep techniques. She brought all of the components for each of the dishes, mentored us while we cooked, and then cleaned the kitchen. From the appetizer to dessert, it was delicious and generously portioned. We've participated in group classes and enjoyed them very much;. however, this personalized time in the comfort of his home, was very special. My son and I will reminisce about this evening for a long time!


We had a great experience. Chef Amanda was extremely personable and really went the extra mile.


We had a very nice time!


Amanda was great! We had a lot of fun cooking with her and the food turned out great. Would definitely book again!


So fun and such a great experience . :)


We had a great time making pasta with Chef Amanda! She worked really well with our large, chatty group and the food was outstanding!


Positive and enjoyable experience! Chef Amanda was a very capable teacher who was willing to answer questions and offer cooking secrets to us. She was also super easygoing and welcoming and so was her assistant Yvette. I had a blast whipping up this Italian dinner with the class. The menu sounded intimidating beforehand, but Chef Amanda guided us through the process, and it wasn't as hard as it seemed. Making the pasta was the coolest part. I definitely want to recreate the shrimp and saffron risotto in my own kitchen sometime!


I really appreciated how Amanda pivoted quickly when one of the guests ruined a selfish-free dish by adding in a shrimp shell. Everything was a bit chaotic, which may be par for the course, but she was also laid back herself, which meant she helped to take away some of the stress instead of adding to it and being upset that things didn't go well. The dishes she chose to teach were great options. My husband and I had never made pasta before, and it was really fun to get to do that! I'm glad there were snacks and drinks to munch on, because the food took a while to be ready. Also, Amanda's friendly and lively personality goes really well with being an instructor! From my husband: In that atmosphere, Amanda needs to be more focused on directing people, instead of doing things herself. Honestly, though, I think it went super well.


Mary Margaret
13 Aug 2017
I had such a good time meeting the other guests and Chef Amanda. Unfortunately I had to leave due to emergency before we started making pasta. I am an aunt now and cannot wait to return and try CozyMeal again and get the full experience


Chef Amanda did a fantastic job teaching our class about pasta and risotto making. She introduced herself to us before the class and took into account our dietary restrictions. The class was taught with a lot of enthusiasm. Chef Amanda provided a lot of technical guidance while keeping the class fun and hands-on. I was impressed by how easily her recipes could be prepared with just a few basic ingredients. I would definitely recommend Chef Amanda to others.


A first for me! The whole experience was so wonderful. I had no idea what to expext but Chef Amanda made things easy, she was professional yet relaxed and fun. Highly recommend her!
Reviews guests left for other experiences with Chef Amanda


So great! Highly recommend!!


We had a fantastic experience with Amanda. We learned a great deal and fully enjoyed eating the lessons at the end. We definitely intend to call Chef Amanda again.


Such a great experience! We had so much fun- and the food was AMAZING!


What a great experience! Amanda was terrific, the food was amazing, and we learned a few things. Highly recommend. We will definitely book again!


Absolute pleasure to learn from


Amanda is amazing! This is my second time cooking with her. She is so knowledgeable and helped create the perfect menu for us. Food was amazing. Thank you Amanda!


She was great!


Amanda was awesome and the food was delicious! She was very friendly and knowledgeable regarding her craft. Not only were our stomachs full, but our minds were full of the wisdom she imparted to us to make this meal as well as others on our own. We will be doing this again!


INCREDIBLE!!! I cannot wait to work with Chef Amanda again! The food was prepared to perfection, and the service equally as great. Tip was given to Chef Amanda on the day of service. Thank you


Very nice evening. Would totally recommend.


Chef Amanda was amazing and such a joy to have in our home! Not only was she knowledgeable on all art of cooking gourmet Japanese foods, but she also let us know exactly where we could get everything from in Atlanta. I would definitely book with her again and bring even more of my family and friends along! My mom's Christmas gift was a success!


Chef Amanda was absolutely awesome. The food was amazing. Definitely sold me on this service.


Chef Amanda was amazing! She was down to earth, great to talk to, and very personable. She lets us either be hands on with her or watch her. The food, wow was it amazing. Each seafood dishes was great and cooked perfectly. My husband and I will defiantly being hiring her again! It was a way to celebrate our wedding anniversary! Thank you again Amanda!


It was wonderful. Amanda was fantastic and it was a great evening of food and conversation. We recommend Amanda highly. BTW, we left her a cash gratuity last night so that is why our tip today seems small. We will do cozymeal again for sure!


Amanda was exceptional. Her background and knowledge were unique and instructive. She was patient and was able to create great results despite dealing with an electric cook top.


Chef Amanda was so friendly and personable, it was like having a friend in our home cooking dinner. We loved all of the menu items, Crab Cakes (my fav) Cesar salad, Tenderloin with fingerling potatoes and green beans and Chocolate Lava cake!! We loved her in depth directions and how we could create this same meal. My dinner Party was a success!! Thank you Chef Amanda. James and Wade


Chef Amanda was amazing! She prepared the best meal we have ever had and gave us tons of great cooking tips along the way. Highly recommend an evening with Chef Amanda!


We had a wonderful time with Amanda with the sushi making class. My husband is of Japanese descent and had previous knowledge and he still learned a ton from Amanda. Her food was incredibly fresh (and so much! we had great left overs) and she taught us all with a great sense of humor. We will do this again for sure. Thanks Amanda!


Had a wonderful experience and the food was amazing! Chef Amanda did an excellent job teaching us how to prepare our meal and had a great personality. The food was superb and very filling...we even had some leftovers to enjoy the next day. I was a little apprehensive about how the whole experience would work, but Chef Amanda came prepared with everything. I would highly recommend Cozymeal and Chef Amanda! We will definitely be doing this again!


Amanda was fantastic! She was warm and comfortable and answered all our questions. She was great at figuring out how much our group wanted to cook vs hang out with each other. And the food, of course, was so delicious! It was a delightful evening!


We had an amazing time. Amanda is so talented and we can't wait to try making these entrees ourselves. This was a wonderful event for our Girls' Night! Thanks Amanda.


Amazing experience and wonderful food. Definitely the best crab cake I've ever had, steak was wonderful, and the cake was delicious as well. Amanda was wonderful and I would highly recommend this experience!


Chef Amana was nothing short of AMAZING in her Steakhouse experience for my husband's birthday dinner. She was extremely knowledgeable and showed us hands on how to make the BEST crab cakes in the world! I would highly recommend Chef Amanda for anyone wanting to try Cozymeal..we will definitely be using her again...


Amanda was extremely knowledgeable and efficient. She brought everything we needed for our in home experience and answered all questions in a way that made us feel comfortable and at ease. Highly recommend if you're looking for an educational food/cooking experience in the comfort of your own home.


Such a great and fun experience for my family! We all would LOVE to do another class with Chef Amanda.


Amanda was great. The food was really good and just enough teaching to keep us interested without making it seem like a chore.


She was awesome! Super friendly and informative. I'll definitely be taking her class again.


Amanda is amazing and the food was spectacular.


Amanda was amazing!! My boyfriend loved his birthday present and had so much fun while learning so much. She was a great teacher and fun conversation! Will definitely be recommending!!


Such a great experience! Delicious food with easy company! Thank you chef Amanda for the cooking class filled with conversation, tips and laughs! Great gift!!!


Chef Amanda was fabulous from her communication to her knowledge basis. She facilitated an unforgettable experience by offering key cooking tips, great guidance with techniques and cleaning whilst cooking ! My partner and I enjoyed an incredible meal in our clean kitchen, and there were enough leftovers for our family! Definitely plan to book another session.


FANTASTIC


My experience was absolutely amazing . Chef Amanda is very clean , proffesional and her meals are delicious!


Amanda was great. She's very knowledgeable, easy and was able to involve our 10 year old daughter in to each aspect. The whole experience was fantastic.


Great experience. Thank you!


We had a great experience, excellent food and a fun time. Amanda rocks!


Amanda was great. She was both friendly and professional. We loved her and will request her again.


She was fun and funny and really good at what she did. She was very patient with us and she taught us a few recipes that we will be using again. I highly recommend her .


Chef Amanda is the absolute best!! Great food great conversation and great time. I will def request her again and take her classes. Loved her!


it was an unique and great experience and chef Amanda was lovely. We tipped in person that night, so no additional tip below.


Oh My Deliciousness! My friend and I signed up for the French Seasonal Provincial class. This was an incredible experience! Chef Amanda showed up on time and ready to go! We got to participate to practice quick skills she shared. Her style of teaching and cooking is great for novice or experienced cooks because she shares great tips and new recipes. And the food... Absolutely Delicious! The portions are very generous too. We had wine on hand to enjoy with our meal and made a really fun girls night of it! Looking forward to booking another class with her.


What an amazing cooking class! Chef Amanda was so knowledgeable and so willing to share her tips and tricks! Love the hands on experience and most importantly ALL the dishes we made were so scrumptious! The dishes sounded and looked difficult to make but it was quite the opposite. I could not believe how simple and easy it was to make such fancy dishes. I cannot wait for my next soirée so that I can show off my new skills and delicious meal! Thank you so much Chef Amanda! I'm definitely signing up for another class very soon! Eri


Rich and insightful! Chef Amanda's culinary experience brings you right to table and keeps you asking for more. Undoubtably one of the best cooking experiences I've ever had.
Other Cooking Class Experiences you may like
Can be used for any experience or cookware
Meet your chef
---
Chef Amanda is a culinary artist who's also passionate about local produce. After graduating Le Cordon Bleu in Paris, she attended restaurant business school in Australia before moving just outside of Athens, Georgia to farm and grow sustainable vegetables, fruits and flowers. Chef Amanda has spent time as a cooking coach for a major grocery store chain, has taught cooking classes and currently teaches at Salud Cooking School.
Flexible booking: Cancel or reschedule this event's reservation for free up to 48 hours before the event.
This experience is not refundable as it includes a meal kit.
Chef Amanda will travel to guests within Atlanta for this experience.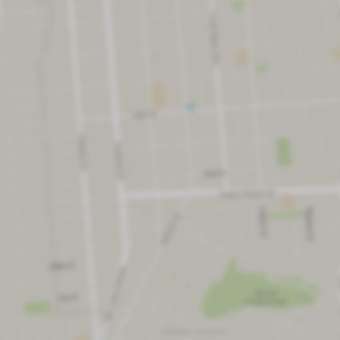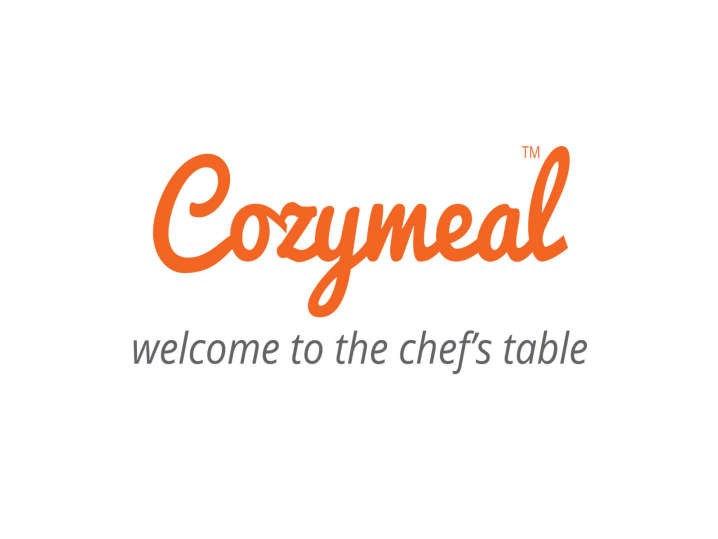 This website uses cookies to enhance user experience and to analyze performance and traffic on our website.
We also share information about your use of our site with our social media, advertising and analytics partners.
This website uses cookies to enhance user experience and to analyze performance and traffic on our website. We also share information about your use of our site with our social media, advertising and analytics partners.
Accept