Cooking Class - A Traditional Easter Menu
Cooking Class - A Traditional Easter Menu
31 reviews
31 reviews
Craft a meal that encapsulates the spirit of Easter with Chef Lamia.
Celebratory Easter foods conjure visions of roasted lamb, young spring asparagus, and elegant desserts, which is precisely what inspired Chef Lamia to create this elegant menu.

You'll begin with a velvety asparagus soup garnished with tender scallops before moving on to the quintessential Easter rack of lamb. The meal concludes with agneau pascal, a traditional French cake baked in the shape of a lamb. Chef Lamia invites you to bring along your beverage of choice to enjoy with the meal.

Entree
Asparagus soup with scallop
Main
Rack of lamb with spring vegetables
Dessert
Traditional French cake, "agneau pascal"
Drinks
Guests are welcome to bring their own beverages
Minimum Guests

4

Maximum Guests

10

Meal Courses

3

Event Duration

3 hours

Labels

Couples, French, Gourmet
Cozymeal guest reviews for other experiences with Chef Lamia


Chef Lamia was wonderful! She welcomed us into her home and taught us how to make 3 dishes during our class. She was a great teacher and host! I would recommend her for any event!


Welcoming, Charming, Talented. What a wonderful Experience. Thank you Soooo Much Chef Lamia!!! Will book with you again :)


Wonderful and super warm chef! Great food! Thanks so much Chef Lamia!


Chef Lamia was amazing! It was a perfect way for my friends and I to spend the evening together. She made us feel so welcome in her home. The pace and format of the class enabled us to balance observing and learning with cooking, which was a very relaxing pace. She shared practical tips and her passion for cooking--and was a great storyteller! The icing was sitting down to enjoy the delicious meal we had created together. Chef Lamia is a treasure!


We came to visit San Francisco for a Bachelorette Party and we wanted something a little more relaxed during the day. Lamia made sure we had a great time! The food was fantastic and she made us feel right at home. She let us cook the meal hands on so we can remember how to put the ingredients together. I 100% recommend her to my friends and family, thank you again Chef Lamia!!


THE BEST COOKING CLASS WE'VE TAKEN! AND, WE HAVE TAKEN A LOT OF THEM! Chef Lamia welcomed our whole group whole heartedly and was such a special host and culinary genius!! We are grateful for all that she does and how special she made the evening for our group!


Lamia was absolutely wonderful -- such a great host that made this feel like a dinner with old friends. The food was delicious and the care she took with every ingredient and step was always visible. What a fantastic experience -- we hope to do an evening with Lamia again soon. Thank you Lamia!!


An extremely talented woman who is as friendly and accommodating as she is knowledgeable and skilled—which is to say, quite a lot of all of those! I had an amazing evening cooking with my family group and would gladly do that with her again, and again, and again!


This was my first time trying any cooking class and I am so glad my first time was with her. She was kind, funny and knowledgeable. It's not easy to please a teacher, but I learned thing about cooking a recipe can't teach you. She introduced us to flavors we never heard of. Also meeting other people who like food and were fun to was a joy.


I had an amazing experience with Chef Lamia. Her cooking class was by far the best I have ever taken.


Wow! This class was amazing. Chef Lamia has an amazing, vibrant personality and made our team building session feel like we were at our good friend's house to all cook a meal together. The food was absolutely delicious but even better was the ambience and the conversation amongst our group. I'd highly recommend this for anybody and we'd love to do another class with Chef Lamia soon!


We had a fantastic time with Chef Lamia! I would highly recommend a cooking class with her for a small or large group.


it was really great


Lamia was a fantastic teacher and host for my team's first experience with Cozy meal. I would HIGHLY recommend signing up for one of her meals. I can't wait to book again in the future!


What an incredible experience this was. I have never taken a cooking class before but this certainly was a great way to start. Chef Lamia is not only an incredible cook, but a great teacher. I feel confident in my ability to recreate the meal my team and I made. I will definitely book another class with Chef Lamia! I cant wait to go back to her beautiful home.


Chef Lamia is a not only an incredible Chef, but such a lovely person. As soon as we arrived, she warmly welcomed us into her beautiful home and had such patience and humor when teaching us her techniques. After a fantastic evening of learning, cooking, and laughing, she served us a delicious meal she helped us prepare that we could all enjoy at her dining table. I give this experience an 11/10 and would highly recommend this to others. Thank you for sharing your home and talent with us Chef!


Thank you for hosting our team!


Outstanding! Such a wonderful dinner/night! Highly recommend.


Chef Lamia is amazing. We enjoyed the class with another couple. Techniques of the trade will enhance my dishes I make at home. Chef Lamia is patient & makes sure the experience & food is amazing. Thanks to Pete & Ellis. You were such fun. It was also nice to have Chef Lamia's husband & daughter join us for dessert. Can't wait to remake the entire meal at home.


Amazing cooking class with Chef Lamia! Excellent menu of recipes that will translate well to our own home. Chef Lamia was super friendly and welcoming, and we all learned a lot of kitchen tips and tricks. Fantastic evening for our entire family to spend together.


Chef Lamina welcomes us Into her kitchen and we had an excellent Experience cooking and learning, then eating and Laughing. Highly recommend!


Chef Lamia's Morrocan Tagine class was all I could ask for a cooking class. The class was interactive, and she taught us all the steps and let us do most parts of the work. Ingredients were organic and high quality, and we all enjoyed all the dishes afterward. Her place was also beautiful, and she was a great host as well as a great chef.


Chef Lamia was so warm and welcoming. We had a wonderful time learning to cook some amazing French-Morrocan dishes, with her french flair! Wonderful way to celebrate my dad's birthday as he loves to cook. We all enjoyed the whole experience.


Chef Lamia was amazing! She truly made our entire day if not our trip for a bachelorette party with 8 girls. Her home is beautiful and easily accommodated our group. Would highly recommend chef Lamia for any class as she's such a fun person with a warm personality we all absolutely adored her!


Chef Lamia was great! She has such a great energy about her and made us feel so welcome and comfortable in her home. We learned how to prepare a number of dishes but the experience overall in working with her and being with our group was the best part. Highly recommend!


Love love love Chef Lamia!!! We will come back for more classes for sure!


Chef Lamia was amazing - warm, welcoming, super talented, and so fun! From start to finish, our cozymeal experience was fantastic. None of us had ever done anything like this before (take a private cooking class in chef's home) — and our experience exceeded every expectation. Thank you for a very special day - it was perfect!


This was our first class with Cozymeal and we couldn't be happier about our experience with Chef Lamia! We took her French-Moroccan cooking class and left feeling informed, inspired, and definitely well-fed! Chef Lamia is a knowledgeable chef experienced in many cuisines, but what makes her special is her warmth, generosity and approachability. She instantly made us feel welcome and led us through the process of the three-course meal prep, from start to finish. Not only was she friendly and encouraging during the whole process, but she also answered a lot of my cooking questions and helped address my everyday menu planning, stress-free. As a result, I am no longer scared of taking on a souffle or a cheese puff, and feel more confident about using various spices. Plus, we learned some French, too, since Chef Lamia is a native speaker! It takes a true professional to keep the integrity of the dishes and at the same time make the learning process exciting and accessible. We'll definitely take her classes again!


Fun fun fun. Great food too!


We loved Chef Lamia's food especially the organic chicken tagine, which was one of the best tagine's I have ever had. Throughout the preparation we had a chance to talk with Chef Lamia, who was really nice, and she told us some very interesting stories about her history as a chef from France. The appetizers and yuzu mousse for dessert were delicious as well.


Chef Lamia is a kind chef with amazing cooking skills. We used her catering services for our tasting event in San Francisco. She was more than kind and the food was really good. She brings big portions which means I had left overs for the following two days which was an additional bonus. For catering in San Francisco - she is definitely one of the caterers I would recommend.
Other Cooking Class Experiences you may like
Meet your chef

---
Chef Lamia is a private chef, pastry chef manager, and cooking instructor in San Francisco. She enjoys sharing her passion of food with her students, learning the science behind food, and the importance of eating healthy. Using only organic and fresh ingredients, Chef Lamia challenges you to discover new flavors and to expand your palate.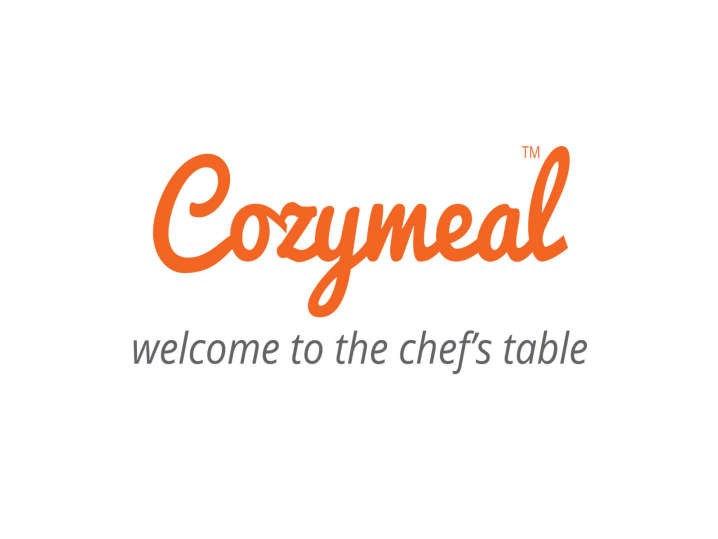 Want Even More Culinary Inspiration?
Exclusive deals, cookbooks and our best tips for home cooks — free and straight to your inbox. PLUS: 500 Rewards Points.
YOU'RE IN!
Thank you for signing up for our mailing list.
© CozymealTM, Inc. 2013-2021 - Phone: 415-869-9706
95 Third Street, 2nd Floor, San Francisco, CA, 94103