Team Building - Marvelous Macarons
Team Building - Marvelous Macarons
119 reviews
119 reviews
COVID-19 protocols this chef will implement are:

Chef Wearing a Mask (Upon Request)
Work together to create these colorful, delicious desserts.
Many crave the popular, addictive baked treats that are macarons, but very few know how to make them. Join Chef Eloise, a successful bakery owner, for a fun team building event creating these delectable and colorful creations.

With her expert guidance, your team will learn the techniques involved in preparing and baking these treats properly. At the end, you and your colleagues will get to snack on and bring some of these little guys home, and are welcome to bring your own beverages to sip on while you enjoy them afterward.



Macaron Making
Guests will learn to make one type of macaron.
Flavors may include:
Pistachio
Sesame
Lavender
Chocolate
Red Velvet
Earl Grey, and more!
Drinks
Guests are welcome to BYOB.
Most dietary restrictions can be accommodated if noted prior to the event. Please mention this in the message field when you submit your booking request as adjustments to recipes cannot be made during class.
Minimum Guests

4

Maximum Guests

4

Event Duration

2 hours

Labels

Baking, Fun, Pastry, Vegetarian
Reviews guests left for other experiences with Chef Eloise


The class was very informative and fun. The setting and overall vibe were positive, there was room for questions and dialogue with the Chef throughout, and I left feeling I learned more about how to approach making macarons. Also appreciated the follow up with the bonus recipes. Highly recommended


Had a great time with Chef Eloise in her cookie baking class! She was very knowledgeable and did a great job of explaining the science behind her techniques and recipes. It was really helpful and as a beginner baker, I learned a lot. Was the perfect date idea for a fun afternoon in the city!


Eloise is so passionate and patient teacher. Her vast experience in baking makes the class an amazing learning Experience.


Eliose is a very direct and knowledgeable pastry chef and walked us through the whole process. The small class size of 5 afforded us special attention and critiques from the teacher and offered alot of room to ask questions which was the best part. However, there weren't enough equipment set up like piping bags(2 for 5 ppl) which was strange and one person did not have the macaron template to use. We had printouts of the red velvet macarons given to us to follow. I believe my expectations were not aligned as I wanted a fun and more forgiving teacher in a more professional setting with tons of equipment to go around.


Chef Eloise was very knowledgeable about macarons and was very friendly. For such a technical dish, she made it fun and easy to follow along. The one suggestion I would make is for her to play some soft music in the background to add to the ambiance of the experience.


I was looking for more hands on experience and this really wasn't it. It was more of a tutorial than actually doing anything. Wouldn't recommend if you want to learn the entire process. Also, she only had one set of things for a group 12 people, so a-lot of standing around, not a great use of time.


Great class. We have been trying to make macarons for quite a while with varying degrees of success. Chef Eloise showed us the proper techniques with many tips. Can't wait to try another batch soon.


Nice class with friendly tips


Great class. I hope I can duplicate this at home!!


Had a great time! Learned a lot and had a chance to be hands on!


Chef Eloise was very informative! She taught us tips and tricks based on her experience through years and years of baking. She was very easy to approach. I was especially excited knowing she has Filipino roots. This was such an awesome experience. Thank you Chef Eloise!


It was an awesome experience with a very talented chef but I wish the cafe would have been closed for the 2 hours we were there, the people walking through took away from the over all experience


Amazing class! Patient and very passionate about macarons!


This was such a fun time. Chef Eloise was well equipped to handle people of all experience levels. My friend doesn't bake at all, and Chef Eloise guided her through everything on a beginner level. I bake semi regularly, and Chef Eloise was also happy to answer my questions (and there were many). She was personable and patient. She made sure to let us do things ourselves instead of just giving a demonstration. She also went the extra mile to show us a macaron recipe book she uses and email our recipes to us after the class. I'm so happy I decided to do this and I can't wait to try things out on my own at home!!


Eloise is a professional and has no issue sharing her baking secrets! Where some may wish for more hands lessons, I felt the amount of work applied by all parties made it very enjoyable! We definitely recommend Eloise and her beautiful location.


I highly recommend Chef Eloise. She's a wonderful teacher and great chef. So glad I took this class.


amazing experience, LOVED the instruction and her SF Location. Great to know someone in the city.


We are not happy with a class , a problem we can not learn a flavor that we need to learn, very disappointed. And also not given out much detail.


Great instructor and easy recipe to follow for inexperienced people. However, the class size was too large for the size of the kitchen. It took away from the experience.


Fantastic results! Chef Eliose did a wonderful job of allowing each of us to participate in the baking process, and the outcome far exceeded our expectations. We each got to take home a dozen beautiful macarons, and she even gave us a bottle of bellini to enjoy.


The hands on class was great. We got a lot of good details and pointers as we progressed through the recipes. My daughter and I are now ready to make perfect shortbread and crinkle cookies.


Chef Eloise organized a very clear, easy to follow experience. She shared great tips on top of the recipes & the results were delicious! Thank you for a fun day!!!


We had a great time!


Our experience with Chef Eloise was excellent and really fun. She is a true macaron expert and shared all of her inside tips step by step with us about how to make the perfect macaron. Chef Eloise answered every question we had. The class is VERY hands on and everyone gets a chance to participate. Merci Mille fois!


It was a really great experience to learn how to do macarons. This 2h class mostly goes over the process of how macarons are done, be part of preparing the creams and then get to form your own macarons. Our macarons were delicious, though nobody told us until now that you actually need to have patience and wait 24-48 until is recommended for them to be eaten :D.


I really enjoyed Chef Eloise cookie baking class! She paid attentions to details and gave us informations that we needed to know to make delicious cookies. Before this class, I tried to bake cookies a few times. I got some recipes online or books, but sometimes it was hard to get things right, like how soft butter should be or how the dough should be like. She instructed all. This is a ideal hands-on class and I loved her class very much!


Chef Eloise hosted a great cookie making class! We had such a great time at our team offsite. She taught us new tips and tricks to get professional style cookies at home AND they tasted good too! We ate some in the class and took many home to share too!


She is very nice and patient when you asked her questions. I was really enjoyed the class!


Very clear and percise instructions. Great results, we loved it!


Purchased this class as a gift and heard back that it was a really fun, entertaining, and educational experience. Thanks, Eloise! :)


Great class!


Going in I thought it was a more private class where everyone would have their own station and work on their things but the season was more of a lecture session with some hands on experience. Unfortunately I had this in mind and also felt a bit rushed. Aside from this though the chef was very knowledgeable and helped those who had experience but problems prior to the class


Chef Eloise is a master of her craft! You really get a grasp of her passion for baking as she guides you through the steps. Her personality only adds to the fun! Thank you Chef ?


Enjoyed the experience and she was great at answering questions. Final product was delicious


Now I understand why Macarons are so expensive! Making them involves a lot of steps and you have to get everything exactly right to make the perfect Macaron. Eloise explained every detail and what happens if you don't get it right. We had a great time.


Chef Eloise was very clear in her instructions. She made sure everyone was following what we were doing. She stopped to ask us if we had any questions. There is a bit of prep already done like a celebrity chef cooking on a talk show. But if everyone were to get the hands-on experience, you would need a more extensive classroom and a quite bit more time. Not to mention a lot of macarons wouldn't have turned out as nice as ours did.


I learned a lot, and I'm confident now that I can make macarons with the expertise that Chef Eloise shared.


I would have liked to be more involved in more if the steps so that I felt better able to replicate the recipe at home.


Eloise was very professional, prompt, and super instructive. We took her class on Macrons as a honeymoon treat which she made all the more sweeter by being our teacher!


Chef Eloise was great! She was professional, answered questions, and allowed us to bring a cake in for my partner's birthday! I gave the experience 3 stars not because of her performance but for it being over priced and limiting. We only got to create one type of macaron and there wasn't a "meal" included (false advertising).


It was a great experience. The Chef developed her class with us with professionalism. I enjoyed it.


Chef Eloise's macaron class was really fun! I went with a group of friends and we were thrilled with the results - delicious! We learned a ton in the process. The only things I'd improve are having the students be slightly more involved in the beginning steps too (by the end we got to do most of the work!). Thanks for a fun day!


Very informative. Class is broken down into easy-to-follow steps.


Yay Eloise!


What a cozy, intimate, hands-on experience - small group, lots of opportunities to ask questions - and Chef Eloise was very personable and fun to work with. It was exactly the type of macaron class I was looking for!


Fun team building class. Chef Eloise was great at teaching us and providing a hands-on experience.


Chef Eloise was fantastic. The entire experience was a lot of fun and she was very clear with her instructions. She also gave a lot of good general tips about baking that I never thought about. (Side note, the gelato they sell at her shop is the best ice cream I have ever had, super fresh and made with care) 100 % recommend to anyone wanting to learn something new and have fun eating the fruits of your labor, this is the class to take.


We had a great experience with Chef Eloise and her class. First time taking a class like this and it was a wonderful experience. I would highly recommend this class for anyone interested in learning how to make Macarons from start to finish. Thank you very much Chef !!!


Eloise gives an amazing cooking class. Perfect for a date night. Her steps are broken down and simple enough for beginners. The macarons turned out delicious. She's also extremely friendly and approachable, and we had an engaging conversation during the down time.


Our family had the best time making macarons and Eloise was a fabulous teacher! I'd definitely recommend her!


We had so much fun. The class was very efficient and Chef Eloise was so kind and knowledgeable! We highly recommend.


It was an enjoyable experience to have Chef Eloise teach us how to make macrons!


great class, i learned so much about this industry and of course how to make macarons. There is a lot of knowledge here to be soaked in. Ask many questions because they will all be answered from an experienced chef/business owner.


This class was not a wonderful experience for us. In fairness, the excessive heat wave created challenging circumstances for everyone involved--including Chef Eloise. Perhaps they would have faired better in a cooler, less cramped setting. Most disappointing was the lack of hands-on participation. Participants were only invited to do minimal mixing and to assemble the macarons. It was a lot of money and time for not enough learning and fun. Thank you.


Excellent time, great details and tips.


Eloise's class was pretty useful, and macarons were so nice!


We got to see the whole macaron process from start to finish and get expert tips. Thanks Eloise!


great small group learning environment. very hands on and highly recommended.


I arrived right on time and the class had already started possibly 5-10 minutes early. Everything was already measured and very little hands on. Chef did most of the work and we watched. I drove 4 hours to take the class and wish I would have just watch a YouTube video. Would have saved me a long tip and over priced class. This is not a class you will want to take if you are trying to learn for business purposes. Chef was very nice.


Eloise is an expert at her craft! You can tell her dedication and her knowledge about macarons during the class. She taught us everything there is to know about making Macrons!


Wonderful class!


Chef Eloise was a great teacher with fantastic tips who allowed us to have hands on experience making classic macarons! I will definitely come back for another class and am going to refer her to my family and friends!


We enjoyed meeting Eloise while learning to make macarons. She is very pleasant and gave excellent instruction in the kitchen behind her charming coffee and dessert shop. Would highly recommend her! Thank you Eloise!


This was a gift for my boss that retired. Gayle Okada enjoyed the class very much. She is going to sign up again to master her cookie skills. Met nice people and had great fun.


Chef Eloise was very easy to follow; well prepared and made "Cookie Making" look easy! It was fun and delicious. I highly recommend this class.


she was great


We love to bake and we still went away learning a ton! The cookies were delicious and the Chef is so nice.


What a great experience and I learned so much! Thank you Chef Eloise! I'm looking forward to trying out my new skills and knowledge!


Was a super fun time :). Appreciated tips and explanations! Thanks for the great experience! Will do it again!


Fun and yummy.


Wonderful! We had a great time and learned so much!


What a terrific experience! My 11yo niece & nephew enjoyed learning about baking as much as the baking itself. Plus we left armed with yummy treats!! I highly recommend to adults and adults with kids (wouldn't go much younger than 10yo) if you're looking to broaden your baking horizons in a professional kitchen atmosphere and still have fun.


Chef Eloise was very patient, knowledgeable and helpful. Our macarons turned out to be wonderfully tasty. Our Uber driver was amazed at our tasty cookie!


Chef Eloise was great! She was super well-prepared and made our class interesting and helpful. The cookies were delicious too. Our party of two loved it!! We'll be back for more classes with her. Cheers!


Chef Eloise was warm and personable and I really enjoyed getting to know her better throughout the class! She explained the instructions on how to make macarons in great detail. However, as she first started piping, it seemed like the piping bag had some leftover chocolate that mixed into our earl grey flavor. As a result, the first batch of macarons had a tainted brownish-grey tint. No big deal, right? Still tastes good. But as we got closer to the end of our time, my batch of macaron shells kept sticking to the parchment paper. If I had known better, it seemed like my batch was underbaked and needed more time in the oven. In the end, I was a little disappointed of how they turned out and wished to have more constructive feedback on each step of the process of making macarons in the first place. Did I have fun? Yes. Did the macarons taste great? You bet! The earl grey flavor and chocolate ganache were impeccable! Would I ever come back again or recommend this to a friend? Mhmm, not sure considering the value at $95/person with this experience. I was hoping for more of an interactive and personalized class on how to make macarons. Small details are key and presentation is everyrhing when it comes to food!


Very knowledgable and made the class fun for everyone. If you're interested in baking that is place to go!


The macaroons turned out delicious! I just wish the class had been more hands-on.


Excellent!


Fabulous!!!


The class was engaging, and instructions were easy enough for my 12-year old son to follow. We ended up taking home three boxes of delicious dessert bars. We gave one of them away to our neighbours as a Valentine's Day gift. Everyone was happy.


Chef Eloise was great! The class was fun and informative. Best of all, it made an intimidating dessert seem much more achievable. My husband and I had an awesome time learning from Chef Eloise!


Amazing! Concise, knowledgeable, and she shows you the right way and lets you get hands-on and learn it for yourself. Excellent teacher with her own established kitchen.


Chef Eloise was great. Macarons are not easy! but she helped us through every step and they were delicious!


Chef Eloise was great! High recommend for a fun date.


Awesome cooking class - great tips on how to make the perfect American cookie!


It was a great first-time experience. I'm looking forward to additional dessert-related classes by Chef Eloise.


This class was a delight. We were very much beginners but we were guided through both recipes with and because it's a nice, small class size we were able to ask a lot of questions.


Kitchen was hot, didnt make full recipies.


I cannot say enough about how great my wife and my experience was with Chef Eloise. I scheduled the class as part of my wife and my honeymoon, and asked Chef Eloise if she could incorporate one of my wife's favorite flavors; lavender. She said no problem and let us know we would be making lavender and white chocolate macarons. When we arrived for our day of class, Chef Eloise arrived early, opened her restaurant, and welcomed us inside. She showed us around and then gave us copies of the recipe we would be working with. My wife and I thought we were in over our heads when we saw how complex the recipe was. Chef Eloise began the class by showing us the tools we would be using and gave an overview of the steps which began to ease my our concerns about how successful we would be. We then started cooking and right away we both knew we were in good hands. Chef Eloise gave great explanations of each step, letting us know not just what to do but why we were doing it. She was friendly, personable, and gentle with both of us, who are novice bakers. She also took the extra step of sharing great tips and tricks on how to make our macarons the best possible and what fillings and flavors work for macarons. She shared a wealth of real-life experiences with the recipe that you only get by trial and error. She even gave us a great recommendation for local restaurants to go and enjoy our honeymoon at after we asked her. It was clear the Chef Eloise has a real passion or sharing her knowledge and love of baking with people. I could easily write more about our experience, but I will sum it up by simply saying that I would eagerly take another class from her and would enthusiastically recommend her to others.


Overall I would rate the experience in the context of $90/person less than satisfactory. Here are the substantiating comments why: - there was only one flavour of macarons made in the class and it was predetermined without our input. In our case, the chef made the decision to make Earl Gray macarons. What if we really didn't like the taste of Earl Gray? It would have been so simple to email ahead with a choice of three flavours or so that we could pick from to make sure that we like the flavour we bake - for the price of the class and the time allotted, it would have been entirely feasible to make two or three flavours; this would have provided for more hands on experience too - we were not given aprons - given that we worked with food colouring and chocolate, this was not great; it would be way more professional if Cozymeals had aprons for participants - after we made the shells, we were basically told to sit and wait for 30 min while the dough rested; this time could have been used for making another flavour of macarons; a tea or drink could have been offered - the class was not very hands on, basically the chef did most of the work and we watched; She could have easily told us what to do and we could have done it to have the hands on experience; - given that it is a class, I expected that we would each work on our batch but there was only one set up and it was mostly worked on by the chef, not us The macarons made were very good and Eloise was very nice, but overall the class was overpriced and unsatisfactory. Would not recommend.


Had a great time learning how to make Macaroons with Chef Eloise. She was very knowledgeable and made the experience very fun. Highly recommend!


Awesome class!


Chef Eloise was great. She was very personable, and we enjoyed her lesson. Look forward to the next lesson!!


Chef Eloise gave us clear instructions as to the baking process as well as the reasons for how we were doing it. Also gave us many "inside tips". A very friendly and knowledgable person.


Thank you for a great time!


Chef Eloise is a great teacher! She explained many steps in the recipe, why it was important to use certain techniques, and how timing is imperative. We wish we could have participated more than we did - however I am highly interactive, so watching is difficult for me. Overall, a thoroughly enjoyable experience. Thank you!


This was a really fun experience. Chef Eloise gave helpful pointers along the way. I have a much greater appreciation for baking now!


Chef is very personable but Cozymeal description of class was not accurate. Description states that class includes a variety of macaroons. Class only included how to make the macaron she'll (recipe is missing amount of water used to dissolve the sugar.) Class did not include recipe for the ganache used. Did not include any "flavored" macaron. Had a good time but was expecting more


Awesome class! We had a small group so we were able to ask plenty of questions. I've taken classes for the same cost at a Sur La Table and you walk away not learning much since you end up just watching them demo. This class is hands on and you really learn! The macaroons turned out perfect from texture to flavor! I loved it! Merci, Chef!


Chef Eloise is full of experience on making dessert. she gave useful tips on baking. She got really GREAT personality. She has really good ice-cream in her cafe.


Class was so much fun and so informative! Chef Eloise is a lovely lady, and so knowledgeable!


Eloise was excellent! She explained the intricacies of the macaron making process. Our macarons are delicious and we have enough to last us a while!


My 9 year old daughter and her friend took the French macaroon class with Chef Eloise and loved it!


Best Macaron class ever! Thank you Cozymeal and Chef Elaine.


We booked a baking class with Chef Eloise making delicious desserts. We all had a blast and are already looking forward to our next event. Thank you Cozymeal and Chef Eloise!




This was more of a watch and learn than a class. The kitchen was unbearably hot and stuffy. We left with incomplete macaroons and very little direction. Chef Eloise was nice and the macaroons she made and gave us were good but I would not rate this highly as a learning experience.






We had a blast at Chef Eloise's baking class. Thank you for the great time and everything you taught us!


Great! Chef Eloise was a delight to learn from. She had us try different types of cookies and went over the baking basics very well.




Fun and Delicious! Thank you Eloise and Cozymeal!


After trying a few times to book with Chef Eloise, I finally found some time to try her dessert making class and we had so much fun.


I booked this baking class with Chef Eloise and had the best experience. Eloise really knows the craft and is very good at explaining the process. We prepared delicious cookies and had a great time. Thank you Chef Eloise!


Very nice Chef, answered tons of questions, took the time to explain everything.


Fun baking class with delicious macarons. I can only recommend this class.


We learnt in this magical baking class how to make our own macarons. It was fun and the end products were delicious!


Chef Eloise is a talented and creative baker. Her miso sesame rice crispy bars were insane. I can't see myself ever buying or making typical rice crispy treats again. Can't wait to go back for more!
Other Cooking Class Experiences you may like
Can be used for any experience or cookware
Meet your chef
---
Chef Eloise began crafting pastries from scratch as a teenager in the Philippines, leading her to pursue her passion in the pastry arts. She attended the California Culinary Academy in San Francisco, and a few years later, Chef Eloise fulfilled her dream of opening a pastry shop. She is currently the pastry chef and owner of a dessert café in North Beach, where she spends her days creating incredible treats!
Flexible booking: Cancel or reschedule this event's reservation for free up to 48 hours before the event.
This experience is not refundable as it includes a meal kit.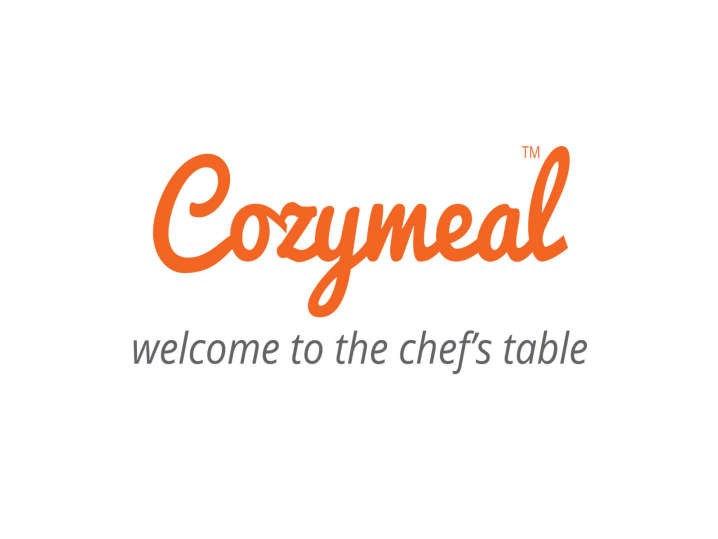 This website uses cookies to enhance user experience and to analyze performance and traffic on our website.
We also share information about your use of our site with our social media, advertising and analytics partners.
This website uses cookies to enhance user experience and to analyze performance and traffic on our website. We also share information about your use of our site with our social media, advertising and analytics partners.
Accept