Cooking Class - Indian Vegetable Celebration
Cooking Class - Indian Vegetable Celebration
133 reviews
133 reviews
COVID-19 protocols this chef will implement are:

Chef Wearing a Mask

Social Distancing Friendly
Bring a bit of international spice to your home cooking in this exciting vegetarian lesson.
This savory in-person cooking class from Chef Parsati explores the flavors that make Indian cuisine so unique. You'll discover the seasoning blends, recipes and traditions for recreating authentic regional dishes at home.

Your lesson begins with kale kabob and pickled onions served with cranberry dip, followed by soy tandoori masala seasoned with curry and other Indian spices. Next, prepare tender saffron pulao and basmati rice to serve with it, all flavored with rich aromatics. And, for an irresistibly sweet finish, whip up a decadent coconut chocolate fudge that will melt your heart.

Guests are welcome to bring wine and beer to enjoy during the class.
Kale Kabob and Pickled Onions
With Indian spice mix and cranberry dip
Soy Tandoori Masala
A curry with tomato-based gravy, Indian spices, nuts and optional dairy
Saffron Pulao
With basmati rice and aromatics
Coconut Fudge
With chocolate and sugar
Most dietary restrictions can be accommodated. Please mention this in the message field when you submit your booking request.
Minimum Guests

2

Maximum Guests

10

Meal Courses

3

Event Duration

2 hours

Labels

Couples, Gourmet, Group, Indian, Vegetarian
Cozymeal guest reviews for other experiences with Chef Parsati


We felt you were fantastic both in your skills in cooking and flavoring, as well as being a gracious host always ensuring we were having fun and enjoying the meal. Well done!


Chef Parsati was professional, informative, and a joy to cook with. Would recommend!


Chef Parsati welcomed us into her kitchen and was a wonderful host. The first half of the time we spent cooking and quickly learned many tips and Indian cooking techniques, making a curry, rice dish, dessert, and small salad all at once. The second half of the time we got to enjoy the delicious food we made and talk about culture, food, our lives, and of course the best places to eat! Parsati is very flexible and can help cater the class to dietary restrictions or if you want to focus on something specific! It was a joy to take the class and learn what she has to offer.


We love to cook, but have never mastered Indian cuisine. Parsati's class was a perfect introduction to the techniques and spices used. She was very personable and great at explaining the necessary steps to create an incredibly delicious meal. We would highly recommend her. Debbie & Jeff


Really enjoyed and loved Chef Parsati's cooking class for vegetarian comfort food! Chef Parsati demonstrates cutting vegetables, adding spices and cooking entrees with a lot of clear instruction! I had a wonderful time learning & the food was delicious. I highly recommend this class!


I had an amazing time learning how to cook vegan food. Chef Parsati did an amazing job guiding me throughout the whole process! I definitely recommend her for learning various forms of Indian food!! Very detailed and delicious!!


We had a great time in the class! Chef Paro is super friendly and knowledgeable, and we were engaged from start to finish. We left with some practical tips to add to our cooking routine. Plus the food was delicious!


I only wish we had triple the time. So much she has to teach and so many stories!


Chef Parsati delivers once again! Her Hawaiian class was so delicious and full of wonderful recipes. Chef Parsati is well organized, pleasant, and cognizant of healthy cooking habits as well as a clean kitchen. She makes sure that everyone gets hands on experience and welcomes questions. And at the end, she provides a very pleasant dining experience where you can enjoy the tasty dishes you just prepared. This is my second class with Chef Parsati, and I look forward to taking more in the future.


Great experience.


Wonderful class! Fantastic teacher, superb food. Chef Parsati is knowledgeable, warm, welcoming, and professional. Her kitchen is clean and sanitary. I have only the best things to say about my experience with her!


11/10 experience. I was really looking forward to cooking with Chef Parsati, and to learn from her years of culinary experience. Not only is she incredibly experienced, but she also has a cool story as well! We made delicious salmon with vegetables, kale salad and almond fudge. I was shocked at how good it was (no kidding) and most importantly, it was all healthy. I cook my food quite bland so I learned how to properly use spices along with some other cooking tips like heating up the sauce pan first before putting olive oil on. Really great experience, and I recommend cooking with Chef Parsati if you want to expand out of the typical meals you cook, gain some culinary knowledge and have a fun time. 100% booking another session. Thank you Chef Parsati! :)


As my first time booking Chef Parsati, I didn't know what to expect but I was completely blown away by the warm welcome and incredible experience she was able to provide me and my girlfriend. It was fun, educational, immersive, and best of yet—the food turned out amazing! I highly recommend Chef Parsati if you want a 5-star experience!


Funny teacher and easy recipes, hope to come back for more one day!


I had a great class with Chef Parsati. She was extremely welcoming and the dishes we cooked were easy and delicious. I have tried cooking curries at home before, but have never achieved such layered favor as we made in this class.


Booked this class for my boyfriend's birthday and we had a wonderful time. The food was amazing and so fresh and we learned some helpful tips along the way. Chef Parsati was a joy and so welcoming. We will definitely seek out more classes from her and bring our friends next time. She even gifted us a lovely candle for the birthday celebration.


I brought my friend for the Hawaiian cooking class with Chef Parsati to celebrate her 50th birthday and we had a wonderful time! Chef Parsati was very friendly and knowledgeable and the food was amazing. Chef Parsati's home was a very clean and cozy environment that made for a very personal experience. We would highly recommend this class!


We had a great time! Chef was amazing, loved celebrating a birthday!


We had a great time - the menu was healthy & nourishing, and we appreciated the technical tips and tricks that Chef Parsati shared. She was a great and knowledgeable host!


Our experience with Chef Parsati was great! Chef Parsati was incredibly thoughtful, preparing a snack for us so we wouldn't get hungry while cooking the meal, adding a sweet to the menu to celebrate my fiancée's birthday, and gifting a small candle to my fiancée for her birthday. It was all incredibly thoughtful. The experience could have been slightly improved if we were able to take the leftovers we cooked home. Otherwise the experience was wonderful!


My parents and I had a great time at Chef Parsati's class! The helpful tips she gave for everything from where to find good ingredients and utensils to how to get the most flavor out of herbs, her patience and good humor, and of course the brilliance of the food itself - all of this was flawless. The shahi aloo palak was particularly great; I've tried multiple dishes with paneer at restaurants and thought it was an inherently bland ingredient, but Chef Parsati taught us how to bring out its flavor, blend it with the flavors of the spices and spinach, and make an amazing dish! I'd recommend this class to anyone, regardless of experience in the kitchen.


Chef Parsati was excellent at answering questions and giving versatile ingredient options so we knew how to adapt recipes at home. It was a bit fast paced, but learned a lot in a short amount of time! Appreciate her insight during this class and now feel much more confident cooking Indian dishes at home!


We had a great time with Chef Parsati. Chef took the time to explain everything. We love her charm, passion and energy while teaching us how to cook. She made things simple and the food was delicious. Our plates were cleaned at the end of dinner. I also, have to give a shout out to her homemade spices. They are amazing.


Chef Parsati was awesome. She explained minutest of details while letting us prepare the food. Those tips and tricks are the ones that will make your food shine. Also, she will ask you what are you looking for from this class and she will make sure you learn it from this class. She even told us how to pair certain dishes to enhance the taste of overall meal. I loved her class and recommend it to everyone.


We had a very nice moment with Chef Parsati.


Gave different ideas to customize for smaller meals and equipment. Learned from some tips on when to add spices. Fun, friendly environment to get more into cooking


Chef Parsati was very sweet, informative and organized. She was very welcoming and gave us tips to use in the future. I highly recommend her. The food was very delicious. She made us feel like we were at home. Will be working with her again in the future.


We had such a wonderful day today with Chef Parsati. Not only was the food delicious, and the recipes clearly explained, but she was also very personable, well organized and we got to do most of the cooking. We were treated like her guests, with a beautifully presented table. Her entire kitchen was extremely clean and emphasis was made on healthy and sanitary cooking habits. I have been cooking for years, and yet I learned a lot today from Chef Parsati, which I greatly appreciated. I look forward to taking more classes from her in the future.


AMAZING CLASS! Chef Par is super knowledgeable and she truly loves teaching her techniques! The food was amazing and you will not regret it!


My fiancé and I had a spectacular culinary experience with chef Parsati. It was a surprise date for which I wanted to do something special and we just had it. Her kitchen studio was very clean and neat and it was a constant stream of knowledge educating us about cooking techniques and flavors. All in all 10 out of 10, highly recommend for any occasion it may be.


Chef Parsati was wonderful. She is very sweet and knowledgeable, and made us feel at home and confident in the kitchen. Such a great experience!


Highly recommend! Chef Parsati was so knowledgeable, kind, and welcoming in her home. The food was absolutely delicious. She was incredibly accommodating to allergies and dietary restrictions!


I highly recommend Chef Parsati's class for both an educational and fun experience! She overdelivers and has a lot of knowledge, tips, warmth, and a positive atmosphere to offer. I left feeling well fed, happy and confident that I learned what was taught and more!


Enjoyed our time with Chef Parsati! She was very kind and knowledgeable. Something to note, the class is held at the Chef's home. But that didn't take away from the great lessons we learned. Would recommend to everyone!


Parsati was very helpful making my first experience with cooking class super easy. She made sure everyone was hands on. That ponzu sauce was amazing I'm glad I learned how to make it probably my favorite part of the class. I would definitely recommend going to her again but this time I'll bring my friends since I came alone. Also love that she substitutes some ingredients for people who are health conscious ! Big plus. Thank you for letting us in your wonderful place


Chef Parsati was extraordinary! Her multicultural cooking background really came through in our class, and she paced the class well such that everyone was able to be hands on without feeling rushed. She even taught us how to make Naanzza, a naan + pizza fusion dish of her own creation, in addition to the main 4-course meal because it was a celebratory bachelor's party. So generous! Would highly recommend!


My wife and I had a great time with Chef Parsati. She is very knowledgeable about Indian cuisine. Her kitchen and dining room were very clean and comfortable. We felt very relaxed. Don't hesitate to book with her. AM


Chef Parsati gave us a warm welcome upon arrival, it felt like reuniting with an old friend. She was very hospitable and friendly. She was very concerned if she had missed any dietary restrictions and we felt very much at home. There were only 4 people which made the experience great because it made it more of an intimate setting. We had such a great experience with learning different techniques and getting some cultural education and the fact that you could even make the dish vegetarian was a plus. I would totally recommend this outing as a date or with friends, it was totally worth the price and to experience the process of cooking with a professional. I must add the food was just spectacular.


We had a wonderful time with Chef Parsati. Her emphasis on simple ingredients made cooking Indian food feel approachable. She gave us lots of useful tips on substituting ingredients and timing of adding spices. And the food we made was amazing, extremely flavorful and worked so well together.


I had a great experience in this class because the food is very tasty, the instructor is very patient, and this recipe is practical, so you can easily replicate this in your own. She also gave me great tips in terms of what cooking utensils I should have in order to make my life easier. Totally recommend!!


Chef Parsati was wonderful! She was so knowledgeable and helpful, covid safe, and the food was excellent. She was also a great communicator and made all the logistics a breeze. I highly recommend taking any of her classes!


Chef Parsati was great! During the lesson, she explained everything to me and my friend while demonstrating the cooking. She taught us the differences in spices and all the variations of cooking the chicken pasanda. She made the lesson valuable by going over these variations including the rice and what to do when you don't have a spice and the ratio of spices and herbs/ingredients and what substitutes. I would very much like to visit her again and take more lessons in the future.


The Explore Northern India class was great! Chef Parsati was very energetic and friendly and full of extra information and encouragement. She taught us not only how to make the dishes, but how they work and how and why you might adapt them. And the food was delicious! Would definitely go again.


It was very fun and we learned a lot about Indian food culture.


Chef Parsati gave us a good lesson in Chinese cooking. She knows what she's doing and guided us thru all the steps carefully. We enjoyed our time there.


Chef Parsati was wonderful! We had such a great time and the food was delicious. She is knowledgeable, friendly, funny, and a great host! We learned so much about the spices used in Indian cooking and her secret ingredients and tips to make things work together. I would highly recommend this class!


My partner and I had the most lovely afternoon cooking with Chef Parsati. I never cook and felt very welcome, learned a tons, and she made me want to start cooking! Highly recommending her class!


Chef Parsati was great! We went through a lot of information very quickly - and we produced some truly fantastic Indian food! I feel better equipped to cook Indian food now.


We very much-so enjoyed the cooking experience with Chef Parsati. She made Indian seem approachable and we learned a lot of insider information about the cuisine and cooking techniques - as well as how to adapt for both dietary preferences and easy weeknight meals.


We had such a great time with Chef Parsati making lovely Indian dishes that were both delicious and inspiring. Our chef gave us the tools to modify the dishes we made in class to come up with creative new dish ideas and we're so excited to bring these techniques into our own kitchen. An inspiring class and would highly recommend!


Chef Parsati was wonderful. She was very mindful of cleanliness and gave very thorough explanations of the whole process. She used fresh natural ingredients and the food was so flavorful. Would highly recommend.


It was our first time to take a cooking class and we really enjoyed it. Chef Parsati was warm and welcoming, and gave practical tips that are helpful for home cooking. The class was fun and the food was delicious!


Chef Parsati did a great job of explaining the principles while we cooked. We participated in making 5 different dishes and they were all delicious. We're looking forward to trying ourselves at home!


Chef Parsati was very welcoming and made sure we had a wonderful experience. She is very knowledgable and I learned a lot of new techniques. The food turned out amazing! Very happy we did this with her and hope to do another one soon!


Thank you Chef Parsati! My son and I had so much fun cooking with you and the 4 servings he ate were a testament to your recipes! We can't wait to do more classes with you.


This experience was absolutely splendid! Chef Parsati is warm, authentic, fun, funny, knowledgeable, inviting. Really could not say enough about how wonderful she is. The food was stellar and she walked us through substitutions, modifications, and techniques that we could employ. We will most definitely be cooking a number of these recipes again and likely soon haha. I would highly recommend taking a class with Chef Parsati. My cheeks hurt from smiling!


Chef Parsati was an amazing host and chef. She had such great and engaging energy it made the entire cooking class extremely enjoyable. I particularly like that she used fresh, healthy, organic ingredients and that she was flexible with food allergies and substitutions. She gave so many great tips and tricks, my gf and I learned a lot from this class and will be using our recipes a lot! The meal was amazing and I would 100% recommend her to anyone looking for a cooking class!


We loved our experience with Chef Parsati! The food was delicious and the experience was super hands-on. So much fun and we learnt so much. Didn't realize how fast the time flew by. Also her place is super clean and the logistics are well planned out, made the experience seamless.


We truly enjoyed our experience. The food was incredible! I can't wait to try the recipes at home. Chef Parsati was a gracious host. We will definitely sign up for another class.


What an incredible and enjoyable experience I had with Chef Parsati. From the minute I booked her class she was very accommodating, flexible and on top with communication. When I stepped into her kitchen she shared her amazing skills and knowledge. I really appreciated how she shared the health benefits of the foods and spices we were using and she taught me how to be versatile with the recipes. I learnt how to make prepping food easier and have zero waste. I could not stop myself from eating the DELICIOUS food we prepared. The class was hands on and easygoing. I will definitely be taking more classes with Chef Parsati. Thank you. Edith.


This was a fun, engaging and educational experience. Chef Parsati made sure everyone in the class was involved and she was super knowledgeable and we were grateful to her answering all our questions. We would most definitely recommend Chef Parsati to all without a doubt!


Chef Parsati is intelligent and friendly. She made us feel like honored guests in her home and customized the experience for our group, which was my partner and me plus one other couple. We learned valuable tips and tricks that we can use at home in our own kitchen. She is highly knowledgeable and has experience teaching many types of cuisines to various levels of student; we would definitely choose to learn more from her in the future. Her informative lessons offered options to tailor recipes to individual dietary and taste preferences. We had a great time, the food was delicious, and I strongly recommend this charming interactive experience!


Chef Parsati was an amazing teacher! In addition to learning how to make the dishes (which were all delicious!) for the class, she also took the time to teach us how to make substitutions and how to use tools that make the process faster/easier. She shared the recipes with us after the class, and we're looking forward to recreating the delicious dishes at home!


We had a wonderful time learning from and cooking with Chef Parsati! She is so kind, welcoming and truly a wealth of knowledge. We learned so much about different spices and proper food preparation. The food we made was absolutely delicious and the class was so much fun! Chef Parsati brings so much energy to her class and all her years of experience really shine through. I would definitely recommend her classes to others and plan to take another class from her soon!


Chef Parsati created such a nice experience for my family in her clean and welcoming home. She was willing to teach to our various skill levels (including our 12 year old son) and adjusted the dishes to taste. I loved the many small tips she gave us throughout, including how to come back from making some small mistakes. She is really knowledgeable and efficient in the kitchen, yet also warm and friendly. I would recommend her class to any skill level!


We did this class as a "family event" with our 13 year-old son and 17 year old daughter and it was their first time trying Indian food. (My husband and I LOVE Indian food). Chef Parsati was incredibly organized and made the whole experience very fun and informative for both the adults and the "young adults". She tailored the experience to our cooking experience (my husband is a great chef, me and the kids much less so :) and also gave a ton of tips and tricks for alternative ingredients and ways to make the prep easier/quicker. I definitely recommend Chef Parsati's class!


Chef Parsati is wonderful! I booked her class as a gift for my boyfriend. The class was just us and another couple, which was the perfect size to do a lot ourselves while also having time to watch, listen, and absorb everything she was teaching us. She clearly knows a lot about Indian cooking, and cooking in general, and was an excellent host. Definitely recommend anything she is teaching!


The class with Chef Parsarti was great! We learned not only about the dishes but many tips and tricks along the way! Highly recommend taking this or another class from Chef Parsarti.


Cooking with Chef Parsati was a blast for a date night experience. We felt at ease in her impeccably clean kitchen and appreciated her attention to COVID protocols. Chef Parsati is super knowledgeable of the ingredients and techniques, attentive to detail, and points out endless variations for how you might tweak dishes according to your own tastes or the ingredients you have on hand. All of the ingredients we used were fresh/ & homemade; she even makes her own small batch spices. The end product was a 10/10, out of this world delicious. I can't wait to try to replicate what we learned from Chef Parsati and expect to be back in her kitchen for another class. Thank you, Chef Parsati!


Chef Parsati made this experience special, fun, and a great learning experience! I am coming away with a smile and so many great tips. I highly recommend a class with Chef Parsati. Absolutely delicious!!!


My teen son and I really enjoyed our cooking class with Chef Parsati. It was a nice mix of hands-on experience with the instruction and explanation for the techniques. chef Parsati was very patient, kind, and encouraging in her teaching. The meal was delicious when we were finished.


Our family had such a wonderful experience with Chef Parvati! She was professional, knowledgeable and very personable. She made us all feel very comfortable in her home and kitchen. The class was hands-on and although she showed us how she does things, she encouraged us and our teenaged children to change/adjust recipes and techniques to our liking, and gave us other ideas on how to give the recipes variety. Her home and kitchen are kept very clean. And, very importantly, the food was delicious!! We learned a lot, had fun and spent great quality time together! Hoping to do more classes with Chef Parvati in the near future!


We loved our cooking class with Chef Parsati! She is very personable and takes the time to explain things thoroughly. I enjoyed our time with her and highly recommend her class. We learned so much, had a lot of fun and especially appreciated the extra precautions she took to make us feel safe due to COVID. Most importantly, the food was DELICIOUS! Don't hesitate and book with Chef Parsati for an unforgettable experience!


We had a great time with Chef Parsati! All the dishes had similar ingredients making it easier for us (beginners) to remember & were budget friendly! We learned some new cooking tips & were exposed to different cultural ingredients! The best part of was being able to see the entire meal be put together. It was incredible that we helped with making it all. We look forward to our next experience with Chef Parsati.


My husband and I, as well as my parents-in-law, had a great time! The food was delicious. Chef Parsati was friendly, helpful, and accommodating and answered all our questions. I appreciate how she was accommodating to our dietary restrictions. It was great! Duy-David and Laurie, Dean.


My son and I signed up for the Vegan Indian Spread with Chef Parsati and it was a wonderful experience. As it turned out, we had Chef Parsati all to ourselves which made the experience even better. She warmly welcomed us into her lovely home and explained her vast experience to us which was very impressive. With both of us being fairly new to vegan cooking, she patiently took us through each step of the preparations explaining the variety of Indian spices used in most Indian dishes and how each flavor impacted the final flavor of the dish. We finished our class enjoying a delicious vegan meal and we were delighted with the entire experience and recommend it highly. Thank you Chef Parsati!


If you are a first time Chef or an experienced one, look no further than Chef Parsati. Not only did me and my date learn all about Indian cuisine, but we had a wonderful time with her as well. She talks super fast, but is incredibly knowledgeable and understanding to new cooks. She is also incredibly patient and I never felt that she was rushing us. Quite the opposite, I actually felt that she was more happy to share her craft with us, and I really couldn't be happier with the experience. The cauliflower dish we made was the best vegetarian dish I ever tasted and the lentils we made were to die for. Chef, thank you so much for making this night possible and I hope to come again soon!


My daughter and I had a really nice time with Chef Parsati and her cooking expertise. The kitchen and dining area were spotless and comfortable. She was extremely communicative about all of the Indian ingredients and techniques, and all of the cooking was totally hands-on so we really learned how to make these dishes. It turned out that it was just the two of us so we got the full experience and her undivided attention, which was a bonus. The food was all delicious and having our home cooked Indian meal at the end was the reward!


We took the Healthy Seasonal Indian Cuisine class with Chef Parsati. She showed us how to cook 3 dishes and a dessert. We learned the techniques for the dishes, but also how we could adapt them to our own dietary needs, which was very helpful. We also learned more about the different Indian spices. The food was delicious and we enjoyed our time.


My girlfriend and I had a great time at Chef Parsati's vegan Indian class. All of the food we made was made from scratch with high quality fresh ingredients and real spices. Everything we made was delicious, although I was particularly happy with the tofu dish. That was probably the most flavorful way I have ever cooked tofu. The chef was very welcoming to us and taught an informative class. We look forward to making these recipes at home in the future, and would recommend others to take the class. Thanks again!


I had an amazing time and learned a lot about cooking techniques! Thank you Chef Parsati.


Efficient cooking experience and delicious food


Outstanding evening. Parsati is the real deal! Professional, well organized, got everyone engaged and kept the whole evening very entertaining. And the meal we prepared was delish to boot! Have already told friends to check it out. We made the one of the recipes for dinner again tonight!!


Overall, the end-to-end experience was delightful. It was a very hands-on class and Chef Parsati is passionate about her flavors and it shows in her dishes. She was informative, friendly and accommodating. Her energy was inviting and allowed us to learn and contribute. The venue was very clean and beautifully decorated. Thank you!


This class was amazing and the food we made was delicious! The class was in a beautiful kitchen, and Chef Parsati was very careful about cleanliness and safety. We used organic whole fresh ingredients and Chef Parsati explained each step and ingredient to make sure we were learning as we went. She even offered tips about adapting these recipes for different kitchens and using them for meal prepping. She provided us the recipes after, and I'm excited to try these out again at home. Overall a wonderful experience!


Chef Parsati was the consummate professional. My husband has zero cooking ability but she was able to get him to cook 4 legit Indian dishes in 90 minutes, including a salad, rice, chicken dish, and tapioca dessert. She gave us tips and tricks for cooking in general, including how to use a mandolin and how to not cry when cutting onions. 90 minutes is quite fast to really absorb all the information, but she was kind enough to email us the PDF recipes so we can try again later. Thanks to Chef Parsati for giving us the confidence and skills to cook Indian food!


Chef Parsati's Indian cooking class was amazing. She was very friendly, hospitable, fun, positive, very informative and a great cook. I highly recommend taking a cooking class with her, our experience was unforgettable!


Had a great time with Chef Parsati! I learned many general purpose and Indian specific cooking techniques that I will definitely use in the future. The food was delicious as well - I especially liked the gobi! The location was clean and Chef Parasati was very accommodating and fun!


We had so much fun during our Vegan Indian class!! Chef Parsati made the experience exciting and welcoming. Also, the food was delicious! She explained everything thoroughly. Overall, it was a great time. Many learning moments and laughs. Her class is great for any occasion!


Great class! Learned a lot and Chef Parsati did a great job customizing the class to our dietary restrictions, skill level, and interests. The menu was creative and I would look forward to trying other classes with Chef Parsati in the future.


My wife and I had a great time with Chef Parsati. Her place was cozy and definitely COVID-safe. I never felt nervous about being there. Chef Parsati was very thorough in her instructions and even made sure to summarize steps through various check points. There was 4 of us in the class and we all had different cooking skills levels and Chef Parsati adapted to all of us. Highly recommend.


We made a delicious meal, and I learned some tips about Indian cuisine. Thank you!


Chef Parsati's class was amazing! We took the "Healthy Seasonal Indian Cuisine" class and not only learned a ton but also enjoyed some of the best Indian food we've ever tasted. Chef Parsati made us feel right at home, and her kitchen was very clean. Overall, it was a fun experience that I would gladly do again. I highly recommend booking a class with her!


I had the fun privilege of cooking under Chef Parsati's instruction last Saturday. Chef Parsati was very clear in her instruction, and provided recipes as well as many tips and tricks to be successful. I am vegan, but my friend who attend is not and we both very much enjoyed the food. It was very comfortable to be in her home, and to learn from a professional. If you like to cook and would like to broaden your comfort with new recipes I recommend a class from Chef Parsati.


Wonderful experience. My daughter and I learned how to make the best Indian food that we've ever had. Chef Parsati was very enthusiastic and provided a wealth of tips for cooking the meal at home.


Chef Parsati was wonderful - a gracious host and wonderful instructor. We took her Hawaiian cooking class as a three generation family event with ages from 14-82. Chef was able to connect with all of us and especially our 14-year old chef in training. A great experience and we will be back. As to the food - all terrific including things I would never have thought of like veggie poke. And the huli huli chicken was amazing.


Chef Parsati was very sweet. She made the environment very friendly. She is very accommodating and kind. I would definitely recommend her to family and friends.


My husband and enjoyed ourself on a date night with Chef Parsati. She was very knowledgeable and a great host! The food was AMAZING! She also provided simple steps that we can incorporate into our day to day cooking. We will definitely attend another one of her classes in the near future.


Chef Parsati is fun and very knowledgeable chef. She customized the menu for our requests. The dishes we learned were very colorful, tasty, and easy to make. She introduced me new flavors! Her spice container which she sells is wonderful - pretty and ready use. It'll be a big help for my Indian food adventure! I love the spice container? Thanks Chef Parsati for the wonderful class! Looking forward to seeing you soon.


Chef Parsati was great! The food was delicious and she gave us all a chance to learn the traditional dishes. She was very personable as well and made us feel comfortable in the kitchen. Plenty of good food. I now have a favorite Indian dish; I used to think it was butter chicken but Chicken Pasanda is sooo much better!


I booked a private lesson with Chef Parsati, and she is AMAZING. The class was perfectly tailored to meet my needs. She really takes the time to listen and customize your learning experience to ensure you get the most out of it. I have learned so much from Chef Parsati. I highly, highly, highly recommend booking with her. She is a wealth of knowledge, and an incredible instructor! You will love her teachings.


We attended Chef Parsati's class to celebrate my wife's birthday and loved it! We did a vegetarian Indian class and made delicious aloo gobi, pilau, dahl, and raita all from scratch. Parsati led a very hands-on class and gave us helpful tips for the dishes we were cooking as well as Indian cooking in general. Her pointers on spices and sauces were especially helpful. Her kitchen and dining area was comfortable and clean and she made us feel welcome and covid-safe. Would definitely recommend for people looking for a lovely evening and new recipes!


Chef Parsati is so welcoming and nice. Love the warm, spacious, and clean place and environment. She is very hands-on, and very knowledgeable. She is friendly and make us feel at home. Definitely a great gift for any occasion.


Chef Parasti brings a warm reception, a cute, clean kitchen and a full life of locally trained international expertise to her cooking classes. Her experience living all over Asia, Europe and the US brought a really interesting perspective and flexibility to her cooking class - I loved the way she made fusion cooking accessible for us. Most impressively, Chef Parasti did an excellent job accommodating my allergies. Considering I'm a Celiac with shellfish and dairy allergies, this is a serious accomplishment because I cannot handle cross contamination in my food. Definitely recommend her class. I know I'll be bringing my friends back for more.


I highly recommend a cooking class with Chef Parsati! We did a class with her to celebrate a birthday and it was wonderful. Chef Parsati is a wealth of knowledge and taught us delicious recipes, cooking techniques, and answered our many questions. She was also extremely careful and thoughtful on hygiene and safety. Food was delicious and it was a very memorable experience!


My son gave me a cooking class with Chef Parsati for my 66th birthday, and had kept the event/destination a surprise to me -- the two of us comprised her whole class. The experience was relaxed, informative, fun, and culminated with our enjoying the products of our labor. (Chef Parsati graciously called herself our "sous chef", letting us do all the key steps beyond her orderly preparation setting out the ingredients, ready for slicing, chopping, etc.) She made us feel at home immediately, and was warm and friendly throughout. Her kitchen and dining area were scrupulously clean, and she observed COVID protocols out of an abundance of caution, e.g. remaining masked throughout though all of us were fully vaccinated. Her expertise with North Indian cuisine was obvious. She had useful tips, e.g. preferred cooking oils, how to sequence the ingredients, and how to time the cooking. She showed how to share several ingredients across dishes in the menu, yielding distinct tastes by virtue of different proportions and seasonings. Her explanations were clear and she patiently answered all our questions. She also was flexible in adapting all the recipes to avoid ingredients my son is allergic to, e.g. replacing lentils with tofu in the Dal. All the dishes were delicious, even the tofu, which I normally find unexciting. My favorite was the Kebabs (pictured), which appeared flame-grilled, though we actually fried them. We had ample time at the end to eat our fill and pack leftovers. I was delighted by the experience and enthusiastically recommend this class!


Chef Parsati is warm and welcoming, knowledgeable, and eager to teach in a fun and relaxed environment. She's a lovely host and I hope I get to eat her food again soon. We had a great time, thanks Chef Parsati!


This class was so much fun! It was our first date night in a long time and was perfect. We felt completely safe with all of the covid precautions in place, learned to make amazing food, and enjoyed an excellent dinner with excellent company. Chef Parsati explained everything, gave us confidence, taught superb technique, and was very patient and funny. We couldn't have asked for a better teacher. We will definitely be taking more classes with Chef Parsati to learn even more styles of cooking from around the globe.


Chef Parsati's "Explore Northern India" class was incredible! My three girlfriends and I enjoyed the class thoroughly while celebrating two of my girlfriends' birthdays. Chef shared her knowledge of the cuisine and cooking techniques - from the unique flavors & spices of Northern India to the order of ingredients and timing of the heat. The aromas of each dish were divine and eating all of the meals we cooked together was very satisfying and so delicious. We would definitely recommend a class with Chef Parsati and would book another class with her in the future.


Absolutely WONDERFUL! I highly recommend taking one of Chef Parsati's classes! From the moment I arrived she was very quick to make me feel comfortable and right at home. We worked together to create one of the most delicious Indian meals I have ever had. Her knowledge and expertise were very evident from the get-go. She took the time to explain in detail all of the spices and ingredients to be used in our dishes, and also put a lot of care into teaching me the steps, in addition to sharing tons of tips and tricks for making the perfect dish every time. I must say, I have taken many cooking classes during my travels all around the world and Chef Parsati is top-notched! I will definitely be a repeat client! Thanks, Chef!


It was tasty and fun experience. Great Birthday present and romantic dinner. Chef Parsati is very knowledgeable and easy going. Very relaxed, friendly atmosphere, cleaned modern kitchen. Will definitely come back with more friends and family members. Thank you again. Looking forward to learn more.


This cooking class was such a treat! I learned new ingredients, techniques, and equipment so that I'm able to cook for my friends and family. Chef Parsati really gave great insight in cooking vegan Indian food. And the food was top notch at the very end. Thank you so much. I will see you next time for another cooking class!


We felt very welcomed by and at home with chef Parsati. Very educational experience! We learned so much about this style of cooking and other little tips and tricks we never knew before in the kitchen. This would be a great class for both beginner and expert home cooks. The food was absolutely delicious and we can't wait to try and it at home - super simple, healthy ingredients.


Very welcoming to her home and very knowledgeable. She always encourages hands on cooking. Highly recommended!


My wife and I took a couples cooking class, and we chose Chef Parsati's because we enjoy Indian food and love the idea of using and eating everything. Chef Parsati was friendly, professional, and extremely knowledgeable. She helped explain cooking techniques and broke down the recipe so we, as amateurs, could understand. The finished product was delicious as it was healthy! I would definitely recommend this class to anyone looking to try something new and learn some techniques that they will be able to use every time they cook.


This was a such a fun experience! The food turned out amazing. Chef Parsati was warm, friendly, and accommodating and answered all our questions. She was very flexible in adapting the recipes to our dietary preferences. We'd do it again!


Chef Parsati was friendly and welcoming and her kitchen was clean. I got to see the recipe being prepared close up and Chef was open to any and all questions. I chose this class as my wife likes salmon even though I don't eat fish. So how come I ate my whole serving? Because it was absolutely delicious. Tender, flaky and the unique spice seasoning was something i will use in other recipes. Their was also a kale salad that was really good. I don't typically use kale in salads but having see it slightly wilted using this method and with the sweet and tangy dressing, I will be rethinking. I feel confident that I now have the skills to cook this meal. Definitely recommend this type of class for beginners who want to gain some confidence in cooking certain dishes. Some hands on prep was involved but not a full station set up. A very enjoyable evening overall.


Chef Paro was very warm and professional. she took time to explain and answer questions. Most importantly the food turned out yummy! really a wonderful experience for me and my partner. we plan on taking more classes with her in the future.


What a fantastic class! The food was delicious and Chef Parsati was an excellent teacher. We will definitely be booking with her again.


Amazing experience of an authentic multi-course meal. Convenient spotless cooking space, comfortable kitchen utensils, mise en place of everything needed when we arrived. All the necessary covid-related precautions. The instructions were very thoughtful and informative, with lots of tips on how to handle authentic ingredients, spices, and how to adjust the recipe to someone's taste. Chef Parsati was super attentive and delightful to learn from. And, of course, the meal was fantastically delicious. Amazing experience for a date night! Thank you, chef Parsati!


Chef Parsati is a great master of Indian cuisine. You will not only walk out of her clean and socially-distant kitchen with the delicious aftertaste of an excellent Indian dinner but also with the know-how of some essential secrets to prepare this type of delicacy food on your own. Give it a try, it is worth every dollar.


This class was amazing! I learned a lot, and the food was delicious. It was accommodating to COVID, every thing felt clean and sanitized. All together a really nice experience


Delightful evening! Instructional and tasty! Chef Parsati is amazing.


Chef Parsad was very sweet and knowledgeable. She had many different variations of spices she could recommend and her space was more than covid-19 clean, we felt very safe and had a great time!


Loved the food it was sooo good and she explained everything so well she's a great teacher and she made us feel like home!!


Chef Parsati's professionalism and her organizational and teaching skills making learning from her a pleasure. Our session was a master class in meal preparation tools and logistics, as well as cooking. My public-health-department father would applaud her insistence on cleanliness, as well.


Chef Parsati is a wonderful teacher. What a great experience! We hope to book another class sometime in the future.
Guest reviews for Chef Parsati


Chef Parsati provided excellent communication prior to the class! She ensured if I had any dietary restrictions or allergies and was very conscientious to include me in the decision making during the process of preparing the grilled Salmon steaks and vegetables. The class was personalized and the chef is very knowledgeable; prepared; and efficient. She encouraged me to keep it simple and delicious! I learned new things and enjoyed a delicious meal (with leftovers to take home)! I would recommend this!


Unlike any other cooking course. Comforts of her own kitchen.. and you even get to have a nice 4 course lunch.


I loved the experience. Chef's knowledge about the dishes and clear guide for using equipment was so very helpful. I was amazed at how fast a great, healthy meal could be made using fresh, ingredients. I'm sure to take another class. Great experience. I cannot wait to make my own chicken kabob. Butter chicken. Pulao and peas. So exciting and great easy instructions and I loved the thoughtful choices for my first class with Chef Parsati.


I learned a lot. Hands on. Look forward to it.


Chef Parsati was wonderful to work with. It was a pleasure to work with her before the classes to discuss the menu and other creative ideas to make the classes more interactive and special for the attendees. Chef Parsati led the class through cooking a number of dishes that were all very flavorful, healthy, colorful, and allowed for the children to be involved. Everything tasted very yummy, and it's amazing she was able to make so many delicious dishes during the two-hour window of the class. We enjoyed trying a curry, a rice dish, a chicken dish, and some wonderful sides/accompaniments. It is clear how much Parsati loves cooking and has a gift for creating delicious and healthy recipes. She is passionate about sharing that gift with adults and children alike and helping them learn to cook flavorful food in their own home kitchens.


I loved that the session was hands-on and engaging. Young kids had the opportunity to be involved in prepping the meal, as well as learning about how it was made. Chef Parsati was thoughtful in the way she explained the technique and encouraged active participation.
Other Cooking Class Experiences you may like
Can be used for any experience or cookware
Meet your chef
---
A true culinary virtuosa, Chef Parsati has worked as an instructor teaching private cooking lessons and after-school programs for an international educational platform that teaches kids math, science, and geography through cooking, and also previously worked for Williams Sonoma in a culinary capacity. Chef Parsati loves researching new recipes, experimenting in the kitchen, and hosting small, private, interactive cooking classes for clients.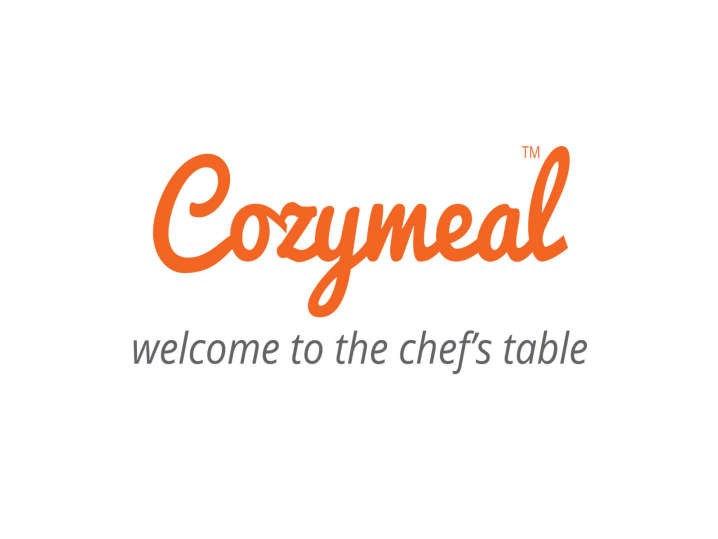 We use cookies to offer you a better browsing experience, analyze site traffic and personalize content. If you continue to use this site, you consent to our use of cookies Accept