Cooking Class - The Art of Cake Decorating
Cooking Class - The Art of Cake Decorating
78 reviews
78 reviews
COVID-19 protocols this chef will implement are:

Host Requires Proof of Vaccine
Discover the sweetness of cake decorating in this class with Chef Stacey.
In this hands-on class with Chef Stacey, you will learn expert tips and techniques to properly blanket cakes with homemade buttercream icing and beautiful edible decorations.

Begin by whipping up a light and creamy Swiss buttercream icing. Next, Chef Stacey will teach you how to precisely cut and layer your cake, master hand-piping techniques and temper chocolate decorations. At the end of the class, you'll take home your gorgeous creation to share with friends and family.

Guests are welcome to bring wine and beer to enjoy during the class.
Sponge Cake
Choose one
Vanilla
Lemon
Swiss Buttercream
Choose one
Vanilla
Lemon
Chocolate Decorations
Most dietary restrictions can be accommodated if noted prior to the event. Please mention this in the message field when you submit your booking request as adjustments to recipes cannot be made during class.
Minimum Guests

2

Maximum Guests

4

Meal Courses

1

Event Duration

3 hours

Labels

Baking, Cake Decorating, Couples, Date Night, Fun
Reviews guests left for this experience


Stacey was very personable and made the class fun! She spent time with each class participant to make sure we understood things each step of the way. It was great that the cakes were already baked giving our class more time for decorating.


We really enjoyed the class - I have very limited cooking experience and no real baking experience and yet with Chef Stacey's direction I was able to make a reasonably good looking decorated cake!


Had a great time and learned several things. I cannot say enough other than you need to sign up now if you enjoy laughing and learning. :-)


Lindsey Popov
26 Mar 2022
Wonderful class! Stacey created a warm, encouraging environment, and helped everyone grow their skills. I can't wait to continue practicing!


We had a great time learning how to decorate our cakes with Stacey! Thanks for your guidance and knowledge.
Reviews guests left for other experiences with Chef Stacey


Christine Keith
03 Sep 2022
Stacy was excellent! We loved the class


Loved her engaging personality and clear teaching style. Is a great instructor!!


Wyatt had a great time with Stacey, and is excited to learn more about baking!


Stacey went out of her way to make the class fantastic. I learned a lot and the cakes we made were delicious!


Chef Stacey was an amazing teacher. In addition, she was a really cool person to hang out with for three hours! We're looking into more classes with her!


It was a great experience!


Excellent class, great teaching, really enjoyable, will book a new class again.


SO much fun, fantastic teacher!


Chef Stacey was a wonderful teacher. I loved taking her class, it was so much fun. An the macarons are delicious.


loved the class - learned more than i expected and the food was delicious


We had a fantastic Father's Day learning from Chef Stacey. She is an excellent teacher and made an intimidating dessert very approachable. We will definitely be signing up for more classes with her.


Chef Stacey's class was so much fun! We MASTERED French Macroons. She was able to answer all my questions, taught me a lot about baking, and kept it fun! I HIGHLY recommend her classes. We will definitely be back


Stacey was great! We had a fun group, delicious desserts and the content was easy to follow and a good learning experience.


So much fun and Informative. Chef Stacey was terrific. Enjoyed every moment.


Angus Stewart
03 Jun 2022
Incredibly helpful and friendly. Make it a great experience.


It was awesome!! Chef Stacey is a patient chef with which it is a pleasure to cook.


We had an great experience with Chef Stacey. She was very knowledgeable and personable which made for an informative and enjoyable class.


What a great time we had learning how to make Macarons. Chef Stacey is a wonderful educator, we learned so much and I feel comfortable giving it a try by myself. We will definitely be looking at other classes that Stacey offers. Thanks


It was a lot of fun and a great experience.


We had a great time. Chef Stacey made the whole experience fun and informative. I definitely recommend her classes.


Really friendly chef, her apartment is clean and nice to hang out in and she very clearly knows what she's doing. Worth the money.


We really enjoyed the macaron class Chef Stacey taught. She was very clear in her instructions and answered all of our questions. Not only did we leave with delicious cookies but the confidence that we can replicate these at home! I highly recommend Stacey and her macarons class!


We had a great experience making macarons!


Chef Stacey made something complicated seem simple. Great experience.


My daughter enjoyed making macaroons with her best friend! They had a fun time


Stacey is great! She's very friendly, knows her stuff, and makes learning fun.


We had a great time. Chef Stacey is very knowledge and organized. I am far from a confident baker, but feel empowered to try what I learned at home.


Stacey was amazing, instructive and so fun to be around! I will definitely look to book a class with her again! Next time we meet my choux pastry skills will be better, I promise.


I had so much fun never laughed so much while cooking


Stacey was so warm, welcoming, engaging and a fantastic teacher! Looking forward to taking more classes with her!


Excellent presentation and flow!


We had a fun time making mousse cakes with Stacy. She was very knowledgeable and had a lot of good tips to improve our baking skills.


Excellent class, detail oriented, and beautiful macarons!


Stacey was a wonderful teacher. I went with my best friend and we both had an excellent time. I learned so much from her that I would have never known by just reading a receipe. Thanks for a fun time.


We had an amazing experience with Chef Stacey. The macarons we made came out beautiful and delicious and we learned so much about preparing pastry desserts! We are officially team French Buttercream and will take the skills we practiced and apply them to our baking at home. Thank you so much!


Thoroughly enjoyed the class. Stacey is knowledgeable and personable.


I gave this class to my mom for Christmas - we both thought it was a great class! Learned a lot & had fun!


This was a wonderful way to spend a special birthday with friends and create our own special treats! Chef Stacy was an exceptional host/instructor. Her location was clean, welcoming, and she was very well prepared. The thought of making macarons was intimidating but Chef Stacy was great at explaining each step of the process, why to use certain techniques and how it affected quality. We also loved that she answered all related (and a bunch of semi-related) questions. Our dessert-making will definitely be improved after this baking experience!


My fiancé and I took the Mastering Macarons class with Stacey, and it was so much fun. She walked us through everything, explaining what we were doing and why at each step. She made tackling macarons very easy and not as intimidating as macarons are known to be. It is well worth the time to take a class with Stacey, she's great!


Fantastic experience, Chef Stacy was AWESOME ! I learned a ton about mcarons in a very short time.


Chef Stacey was great, we loved learning to make macarons with her. She was so welcoming and made us feel comfortable in her home. She walked us through each step of the process and answered all of our questions thoroughly. The macarons we took home are delicious, we can't wait to re-create them!


Such a great time making macrons with Chef Stacey, and wow they are some of the best macrons I've ever had!


Chef Stacey was so great! She was fun and informative. It's a great space and a nice atmosphere. I feel like I should be able to recreate the macarons we made in class today on my own now. And I promise to never make an American buttercream again! I intend to take other classes from Chef Stacey because I really enjoyed both her and this process.


Chef Stacy was a delightful hostess. She was very organized; all ingredients were pre-measured and ready to use. Stacey explained every ingredient, why it was used and gave hands on experiences which helped this older woman to understand and remember what to do when we tried it at home. (We did go home and made some great cream puffs on own) I enjoyed every minute with Stacey; time flew by. My sister and I plan to take more classes from her.


My daughter and I took the macaron class with Chef Stacey and had a blast! She made an "intimidating" dessert very easy. We are both excited to take the techniques Chef Stacey taught us to make macrons at home. Thanks!


Learned a lot! Will definitely take more classes from Chef Stacey


Absolutely wonderful


We had such a great time making macrons with Stacey. Such a great and memorable experience!


Stacey was great and answered all my questions!


Nothing but positive things to say. I had fun making the macarons and feel I now have the skills to attempt them at home.


Stacy was an excellent teacher. She was very thorough and went over all the little details that would help my guest and me make the best macarons. One of the reasons I wanted to take the class was to learn all those little tricks to make the best macarons ever. She had everything measured out and ready to start as soon as we got there. Stacy was fun, which made the class very enjoyable. She even provided little snacks and water for us. We just had the best time and our macarons turned out so good. I would definitely take another class from Stacy.


Such a great instructor! I learned a few new tricks and we were successful in baking perfectly delicious macrons! I will be seeking out more classes with Stacey.


We did Chef Stacey's Japanese baking class and it was amazing! We made some amazing desserts, and it was also just a fun experience. Chef Stacey is a great teacher and a wonderful host. We would definitely take a class from her again!


Such a wonderful experience!


Delightful! Professional! Personable! Excellently prepared and described. Chef Stacey has a thorough knowledge of technique and is a very able communicator!


Had a great time! Chef Stacey is a great teacher and is very personable. We all really enjoyed learning from her. Would love to take another class from her!


Chef Stacey is delightful! She is extremely knowledgeable, patient, helpful and a great teacher. Her apartment is well equipped, clean and welcoming. We had fun and learned a lot.


Chef Stacy was amazing! Looking forward to taking more classes.


Stacey gave detailed instruction and explanation and at the same time easy to follow. Perfect comfortable and organized kitchen. Let of fun as well.


Amazing class!! Chef Stacey did such a great job. Her place is set up perfectly for instruction and group cooking.


Chef Stacy is very knowledgeable and a great instructor! In this class, we were paired up and were able to actually make the pastry dough ourselves and participate in making the fillings. I love hands-on learning, and this class delivered! The class is held in Chef Stacy's apartment, which was a lovely space for 6 student and Chef Stacy to bake! Thank you so much for such a fun evening and for teaching us all about pâte à choux!


Loved the experience and the afternoon. Great prep, very knowledgeable and helped us all succeed!❤️Yummy cream puffs❤️


Stacey's class was so fun! She was a great teacher and made sure we all knew what we were doing! I'd love to take another one of her classes! Highly recommend. ?


We had such an excellent time! Chef Stacey is incredibly knowledgeable and so much fun to cook with. We look forward to our next class!!


Chef Stacey is very organized and thorough. The macarons tasted excellent and I can't wait to try the recipe again on my own at home.


I had a wonderful time. We laughed so much. I learned a lot of baking technique that you just can't get from reading recipes. Chef Stacey is lovely. Very personable and professional. The macaroon turned out beautifully. I would recommend this class for anyone. Friends, family, even date night. Thank you Chef Stacey!


Lots of fun. Personable. Delicious food. Highly Recommend.


She was amazing very informative as well as interesting. We had an amazing time, laughs and all. Definitely will try to see her again for an even.


I had a wonderful time learning how to make eclairs and cream puffs with Stacey! Everything we made was so delicious and with the knowledge Stacey shared I feel comfortable making them successfully at home. I would definitely recommend her as a teacher and her technique for anyone interested in delving into the pastry arts through Cozymeal!


Stacey is an amazing chef and teacher. Her eclairs were the highlight of the menu, and my week! So good. Everything was really unique, and she made making pastries feel effortless! Highly recommend.
Reviews Chef Stacey received outside of Cozymeal


Chef Stacey is amazing! She truly loves her craft and sharing her passion, which clearly shows during her classes!


My daughter and I just love Chef Stacey! She's fun, patient, and great at explaining each direction step by step. It's obvious the level of expertise and experience she brings to the table. We learned so much and can't wait for our next class. Thank you, chef!


Chef Stacey is amazing! She's super knowledgeable, which makes it so easy to learn from her! Her desserts are delicious AND beautiful. I love her aesthetic, always so polished, chic and instagrammable! ?
Other Cooking Class Experiences you may like
Can be used for any experience or cookware
Meet your chef
---
A passionate culinarian, Chef Stacey started her own business and now spends her days sharing her cooking and baking knowledge and experience in a host of interactive culinary experiences. Prior to that, Chef Stacey curated extensive pastry experience working as a lead pastry cook, lead cake decorator and a pastry chef instructor for the country's largest hands-on cooking class program.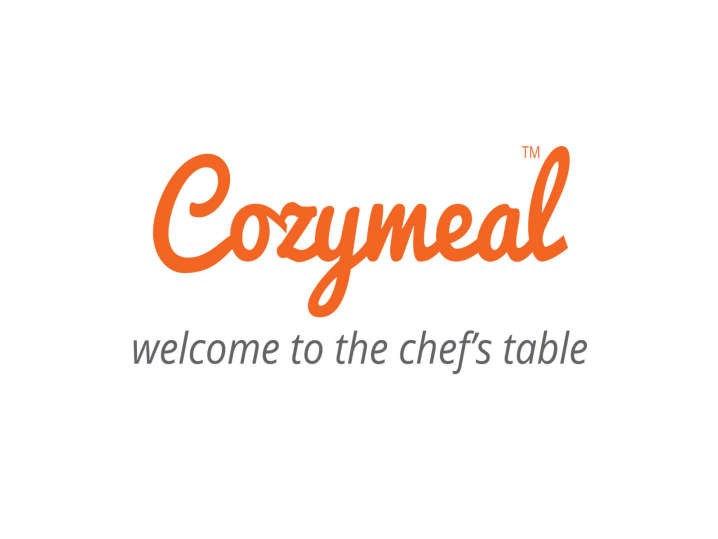 This website uses cookies to enhance user experience and to analyze performance and traffic on our website.
We also share information about your use of our site with our social media, advertising and analytics partners.
This website uses cookies to enhance user experience and to analyze performance and traffic on our website. We also share information about your use of our site with our social media, advertising and analytics partners.
Accept