Cooking Class - Healthy Happy Vegan
Cooking Class - Healthy Happy Vegan
54 reviews
54 reviews
COVID-19 protocols this chef will implement are:

Social Distancing Friendly
This is the class you've been looking for to inspire and expand your vegan lifestyle!
In this hands-on class with Chef Megan, you will experience vegan gastronomy as you learn how to combine whole foods and fresh ingredients to create delicious and gratifying meals to keep your vegan lifestyle on course.

Some of the recipes you can look forward to preparing on Chef Megan's five-course vegan menu include a smoky and creamy baba ghanoush that will transport you straight to the Middle East, as well as vegetable burgers that are perfectly crispy on the outside, deliciously moist on the inside, and packed with flavor all around!

Guests are welcome to bring wine and beer to enjoy during the class.
Baba Ghanoush With Toasted Pita Bread
With eggplant, garlic, tahini and cumin
Spiralized Zucchini Noodles With Walnut Basil Pesto
Millet Vegetable Burger
With sweet potatoes, beans, pumpkin seeds, carrots and cumin
Magic Date Balls
With coconut, nuts, cacao, cacao nibs, chia and hemp seeds
Most dietary restrictions can be accommodated. Please mention this in the message field when you submit your booking request.
Minimum Guests

2

Maximum Guests

6

Meal Courses

4

Event Duration

2.5 hours

Labels

Couples, Date Night, Healthy, Vegan, Vegetarian
Cozymeal guest reviews for this experience


Everything was fabulous and of course that includes Chef Megan. 10's across the board.


Really enjoyed the class! Learned a lot and had some wonderful conversations!


It was a wonderful experience! Chef Megan is truly a great chef and absolutely lovely host. We will be back!


Clarence Wilson
11 Jan 2023
Chef Megan was amazing and and sooo friendly and welcoming. She made my date night super fun and provided us with things we can take back home with us.


Clarence Wilson
20 Dec 2022
Chef Megan was AMAZING. She was so friendly, so gracious, and hilarious! She has stories for days and made the experience feel as if we weren't strangers and just friends making dinner.


Excellent class. Fun, educational, and delicious food!


We loved our experience with chef Megan! We learned so many amazing tips/tricks and she helped to make vegan food delicious, even for the non-vegans in the group. We would definitely recommend this experience with her!


The experience with Chef Megan was amazing! She has an awesome, friendly, welcoming personality. We felt at home after just a few minutes of meeting her. She has great stories to tell about famous people she's cooked for previously. But most of all she gave us many tips on how to cook Vegan foods in a variety of ways. She also shared which foods are better than others. She gave us numerous recommendations on Vegan restaurants here and in LA, where we previously lived. I am looking forward to having another engagement with her and bring friends. This experience was a gift from our children, so I won't give a tip now, but will do so certainly in the future when I book it myself. Chef Megan is 'muy muy bueno'.


Chef Megan was amazing. We learned so much, the food was great, and the whole experience was very enjoyable. We highly recommend taking a class with Chef Megan, and we will definitely be back.


It's a great experience and I did have a "happy, healthy" time. I learned a lot from chef Megan and the


Megan was incredible! She is such an experienced and knowledgable chef and we had so much fun!


Excellent food and excellent company! Would 100% recommend a class with Chef Megan


Fantastic experience!!! Tasteful and wonderful clean food is possible


Chef Megan was fantastic. The Vegan Menu that we prepared was amazing.


Megan was very engaging and inviting with all the guest. The food and the conversation was fantastic. She went out of her way to make everyone feel comfortable. We will definitely be taking classes by Megan again.


Chef Megan was an excellent host! Friendly, personable and knowledgeable! She made a special date even more so...I will definitely be booking again


Megan was awesome!!! She was incredibly welcoming and answered any questions we had as well as introduced us to amazing new ingredients and gave us some great pointers!!!


We loved Chef Megan! It was a great Christmas gift!


The food was delicious and the experience wonderful!


Wonderful experience and delicious food! I highly recommend Chef Megan. She's warm, friendly, and knowledgeable.


It was a great experience. We learned a lot and had a lot of fun too!


I had a wonderful time with Chef Megan! I learned a lot about cooking vegan dishes, kitchen essentials and seasonings and spices. Conversation was great and food was delicious, and healthy! I left feeling full and inspired!


Good experience ?


Megan was such a great host and chef! Great conversation and phenomenal food. We learned a lot too! We booked her vegan class - highly recommend!
Cozymeal guest reviews for other experiences with Chef Megan


Megan was amazing! She hosted us for dinner for our 2 year anniversary. We are pretty advanced cooks but Megan still taught us so much! We will be back and highly recommend her for cooks of all levels!


Great outing!


A wonderful evening with Chef Megan! She offered a cozy home and was very welcoming. She was humorous and taught tips and tricks to even a seasoned cook. It was the perfect setting for our HR Team Building for a team of 4. The menu was awesome and healthy....FULL of flavor and delicious! Highly recommend!


We wanted a great experience, and Chef Megan delivered , a fantastic experience. She shared her knowledge and made us feel at ease. Would definitely recommend! We look forward to seeing her again.


Had a very nice time! Chef Megan was very hospitable & welcoming! I guess the 4 stars, because I expected more creativity in cooking, as the meal was something I cook ( being a healthy eater) on any regular night. Never the less, I recommend chef Megan and trying this experience! Thanks


Chef Megan was an awesome host. Her passion for cooking and teaching shined and my gf and I had a lovely evening


Megan is a lot of fun and extremely knowledgeable. We loved that the menu was something we can make on a regular basis for our families or a dinner party. Thank you, Megan, for a great night!


Our experience with Chef Megan was outstanding. She showed us how to prepare a healthy meal that was also delicious!! She made the entire evening very enjoyable for me and my wife.


My husband and I were very impressed by Chef Megan's set-up and her process. She was able to make the experience hands-on, to the extent we were interested, and was able to throw in some good tips and tricks which we found very informative. Overall she did a really good job in creating a great experience. Chef Megan is also super personable and welcoming - we look forward to cooking again with her in the future!


This was first time and it won't be our last. Chef Megan exceeded our expectations. We learned so much and had a great time doing it. The food was delicious!


Chef Megan is amazing! This is our second time going to her and we will plan again soon. Great personality, very informative, and pleasant atmosphere !!


Chef Megan is awesome! She made my wife's birthday a memorable one and we would highly recommend her! I'm a pretty avid cook and really enjoyed learning some new tips and techniques from her and all of our guests raved about the meal. We did the Garden Fresh Feast and it was excellent!


Chef Megan was amazing! We had such a wonderful time and learned some great tips and tricks. We will definitely do cozymeal again and we will definitely be booking something else with Chef Megan! If you're contemplating whether or not to do this experience, just book it already!


Chef Megan was knowledgeable and fun! Highly recommend!


Megan was the best! She led us in the cooking, but gave so many great tips on preparation, tools, and other things that were not even listed in the class menu. I would definitely take another class with her!


This is the second class I have done with Chef Megan and she does not disappoint. She freely shares her wealth of knowledge about all thing culinary and I always come away with a few new tips/tricks to try at home, in addition to the great meal and recipes. Thanks Chef Meagan!


Chef Megan was so nice and fun. We had a great time and the food was amazing. I loved this event and I am definitely going to use Cozymeal and Chef Megan in the future.


We really enjoyed the experience. Chef Megan is very personable and knowledgeable. We were quite comfortable in her beautiful kitchen and enjoyed learning healthy ways to incorporate more local and fresh ingredients into daily menus. We're excited to try some recipes at home. Thanks for a fun evening!


Chef Megan was amazing. She explained techniques and the why behind everything. She gave us all sorts of helpful tips for healthy and nutritious cooking. The food was absolutely delicious. Chef Megan was warm, welcoming, and engaging. It was a wonderful date night!


My husband and I took our son and his girlfriend for a one of a kind, surprise date night. My son has recently become a very healthy eater and loves to prepare his own food. Chef Megan welcomed and answered all his 100 questions with expertise and ease. The four of us enjoyed a wonderful meal and learned so much. As my son told me, we could not have spent our money or time on a better experience!


Had a great time and the meal was very good, id definitely take another class with her.


We had such a good night with Chef Megan-- the recipes were super healthy and tasted delicious. Her kitchen is cozy and she is a joy!


I could not have wished for a better birthday dinner for my wife than to have spent it with Chef Megan. The preparation tips and tricks alone were worth it. Add to that a dinner that was absolutely delicious and fun conversation that entertained us all for the evening. Book a visit with Chef Megan and you will not be disappointed. Looking forward to our next lesson!


Chef Megan was great! It was my Fiancé and I cooking at Megan's home. She made us feel super comfortable and shared with us each step of the way how to cook and make delicious hummus, quinoa salad, strawberry walnut salad, salmon, and no bake dessert. We learned a ton of cooking techniques we can now put to good use when we meal prep! She carried the best ingredients, all organic and healthy source of food. She even shared with us her wine! We thoroughly enjoyed it!


My husband and I spent the evening with Chef Megan and had an amazing time! She was so welcoming and eased our nerves right away! We made several amazing dishes, learned a lot and shared a lot of laughs. Would definitely do this again!


Excellent directions, interesting conversations, and certainly a cozy environemnt as well as a "cozy meal"


Simple, quick, and seasonal food at its' finest. Chef Megan clearly loves to cook with whole foods and will inspire amateurs to seasoned chefs alike.
Guest reviews for Chef Megan


Fantastic and fun healthy chef! Megan is THE source and inspiration for a healthy eating lifestyle. Her classes are chock full of information and delicious health food!


Luv Chef Megan! I learned so many fun ways to cook healthy that are soo delicious! And she's a hoot too. You'll enjoy her style—casual, competent and funny. Always great times and great food. Yum!!


FUNNY! FANTASTIC! Chef Megan never disappoints. And her food is delicious. I've been to several of her cooking classes and not one is the same. She really knows her stuff. I saw here on CNN doing "healthy Super Bowl snacks". She will keep you entertained and fill your tummy in a good way :-) I didn't think that I liked "healthy food" until Chef Megan taught me how to do it right. She's one of a kind!
$ 95 Per person
all-inclusive: 2.5-hour class, 4-course meal and taxes.
---
Can be used for any experience or cookware
Meet your chef
---
Chef Megan is a healthy lifestyle advocate brimming with creative culinary experience and enthusiasm. In cooking classes, Chef Megan aspires to bring healthy food to life by teaching you how to enjoy the local and seasonal edible abundance. Chef Megan has been voted Best Healthy Chef and Best Food Blog in Atlanta, and has shared her unique and healthy perspective on food on HLN's "Weekend Express" and CNN's "Accent Health."
Other Cooking Class Experiences you may like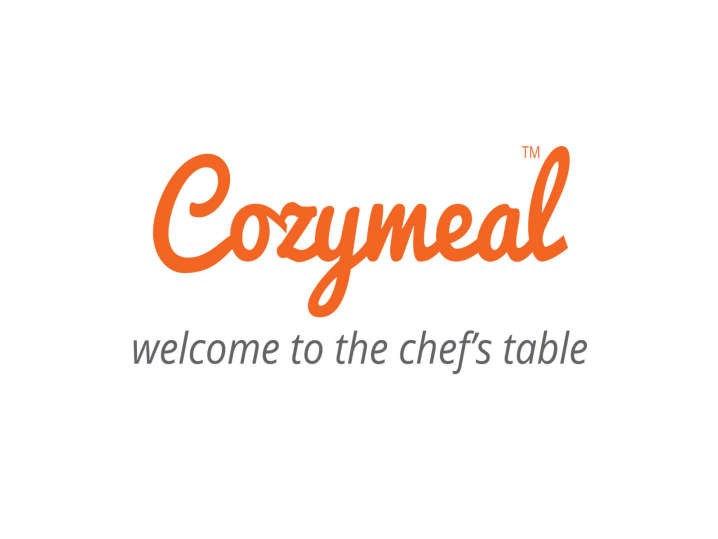 We use cookies to offer you a better browsing experience, analyze site traffic and personalize content. If you continue to use this site, you consent to our use of cookies Accept