Team Building Activity - A Taste of Summer
Team Building Activity - A Taste of Summer
237 reviews
237 reviews
Take a holistic approach to food and wellness with this healthy cooking class.
Follow the lead of Chef Phoebe in this quintessentially Californian cooking class in which she will teach you healthy tricks and tips fit for the season. During this team building activity, you'll foster strong relationships and bring positive energy into your office.

Chef Phoebe has trained at the Le Cordon Bleu and has worked across restaurants in New York and Maine. Through this seasonally inspired class, she will have you and your coworkers collaborating to make healthy, delicious dishes made with the freshest ingredients.

Guests are welcome to bring their own beer and wine to enjoy alongside the meal. Chef Phoebe is happy to make recommendations on pairings.

Summer Season
Kale Salad
Caprese Salad with Burrata Cheese & Basil
Roasted Chicken Breast with Pan Juices
Corn Salad with Cucumbers & Buttermilk Dressing
Quinoa Cakes with Feta & Spinach
Chocolate Greek Yogurt Panna Cotta
Most dietary restrictions can be accommodated if noted prior to the event. Please mention this in the message field when you submit your booking request as adjustments to recipes cannot be made during class.
Minimum Guests

20

Maximum Guests

50

Meal Courses

4

Event Duration

3 hours

Labels

Corporate, Group, Healthy
Reviews guests left for other experiences with Chef Phoebe


It was a fabulous class and a really fun night!


Awesome experience, Phoebe was cool as hell! Fun, knowledgeable, great energy....


Phoebe was excellent in explaining each step in the process of the dinner offerings. We had a lot of fun working with her and would definitely recommend.


Chef Phoebe was an absolute delight! She covered so many topics with true passion and it was infectious! :) It was great to hear a true story of following your dreams, and the many wild stories she had to share as we stuffed ourselves with AMAZING sushi! She showed me lots of neat plating techniques to so definitely great for people who are all about that 'gram! ;)


Cooking class with chef Phoebe was a fantastic experience! She made classic french recipes approachable and easy. Conversation was casual and interesting. And food was delicious. It felt like I was learning from a very talented friend. Plus I've now got a couple of tasty recipes to add to my rotation.


Was hoping it was a bit more in depth like getting the fire going or making the dough. Just rolling the dough and adding toppings to put in the oven wasn't what I had expected. To be fair, Phoebe did answer questions but the focus then got further diluted in making donuts and gelato ... I thought I signed up for a wood fired pizza making class


Our group really enjoyed their experience with Chef Phoebe. It was a great balance of hands on and relaxed so that our group could enjoy each other's company while learning a few things along the way.


Our Team had one of the best offsite and Team building activity with Chef Pheobe. What a fantastic event, place, menu and very personalized experience. We are going to come and do more of these for all our teams in future.


This was such an amazing class!! It was great to meet other people who were also interested in making sushi, and Chef Phoebe did an awesome job of explaining how to do everything while also letting us be creative and make whatever we wanted. The ingredients were superb and were extremely fresh. I am so glad I took this class and will definitely be making sushi at home soon!


This was one of the best team experiences we've ever had! Thank you Chef Phoebe for a great day! Everyone had so much fun!


Great experience!


We could not have had a better time or better meal. This was our second "lesson" with chef Phoebe, and if anything was even better than our first. Hopefully there will be more in the future. Joel and Margaret Steinberg


Chef Phoebe made this experience unforgettable! We prepared the French cuisine dishes which included french onion soup, souffle, beef bourguignon, and tarte tatin. Her kitchen is so nice and equipped with everything you might need. I've learned a lot of tips and technics, as well as some history behind the dishes. The meal was so delicious, I honestly think it was one of the best meals in my life (and I'm a foodie). I would definitely recommend this experience to everyone!


Amazing night learning about the origins of french cuisines (incl. a little history lesson), getting some new cooking skills and a tasting some amazing food.


Phoebe was amazing. We had our wood-fired pizza oven for a year and hadn't quite mastered the fire-making and maintaining the fire. She gave us such great information and tips, showed us how to build a fire (a little different than for a fireplace), we made two pizzas, she gave us great advice. Definitely urge anyone who owns a pizza oven to take a class from her.


Great service and Chef Phoebe is a great teacher. Special shoutout to Bean for making a cameo!


Very informative and intimate class! Chef Phoebe was very welcoming and answered all of our questions about cooking technique, how to get the best ingredients and what type of cookware is essential in a kitchen. The meal was absolutely fantastic and we cannot wait to replicate the menu on our own!


We did French cuisine team building at Domenico Winery, great chef, great location, great day had by all, thanks Chef Phoebe!


A+ again! We've worked with Phoebe for four years now and each year is a hit. The dim sum event was especially fun and delicious. See you next year!


Chef Phoebe was awesome! She was welcoming and explained everything very well.


We had a wonderful time learning from and cooking with Phoebe in her beautiful home. We were lucky enough to use her wood fired oven, which was a wonderful treat (you'll no doubt want one after this experience). Phoebe was incredibly knowledgeable about cooking techniques, the ingredients we used and what makes the perfect pizza dough. Beyond her experience and deep knowledge of the culinary arts, Phoebe was very welcoming and a delight to be around and discuss all things food with (ask her about her favorite restaurants and grocery stores in the city!). In total we made around 8-10 pizzas and for dessert, Phoebe prepared the most delectable flourless chocolate cake that was out of this world. Phoebe was also kind enough to take home leftovers to enjoy with our loved ones :) I highly recommend this cooking experience for your team or family. Great fun all around!


I hate cooking but this class was a surprisingly fun experience.


Chef Phoebe is awesome and the food was great! She really knew how to work the room to make sure everyone had something to do and learn and also made sure the wine kept flowing! It was truly a wonderful time and our team is already talking about when we can go back for her pizza making class!


Chef Phoebe was outstanding, our team had a fabulous time.


Chef Phoebe was very nice and knowledgeable. We got a good introduction to French cuisine and everything made was delicious.


Great event! Thanks for everything Chef Phoebe, we really enjoyed learning about and how to make Sushi.


Chef Phoebe was a great host and teacher for our Taste of Japan class! My team had a great time, and everyone liked doing some hands on sushi-making, but sort of only really needing to do the fun parts (and not the prep, clean up or preparation of the sides). We also appreciated the history and technique that Chef Phoebe taught us. Lastly, the venue was absolutely perfect and we loved having the private setting.


For my husband's 50th birthday celebration, we had Chef Gabe prepare a wonderful sushi dinner while the server he worked with did an excellent job doing everything else. They were professional, thorough and friendly. They worked seemlessly throughout our entire dinner, making it possible for my husband and I to relax and enjoy ourselves while being the hosts! The sushi was simply presented and most importantly, the fish was FRESH and delicious! I wouldn't have changed a thing. It was an evening to remember!


Wonderful time with Chef Phoebe! Unbelievably knowledgeable in the sushi class, and I imagine the same would be true for plenty of other classes, and has a great personality for these types of classes. Highly recommend!


A wonderful evening. Informative, delicious, and entertaining!


Chef Phoebe's gourmet sushi cooking class was great! We heard about her personal and career journey as a chef, the history of sushi, and learned various techniques for cutting and preparing different kinds of sushi. She bought several different kinds of fish and also cooked a couple extra side dishes (okinomiyaki and tempura). We ate a boatload of sushi and had more to take home in Tupperware that she provided. Additionally, she had some non-alcoholic drinks (sparkling water) and allowed us to drink 2 bottles of wine we brought. Chef Phoebe gave us so many great grocery shopping and restaurant recommendations in San Francisco and fostered a warm, fun environment for me, my girlfriend and 2 friends. I definitely plan on taking another class with Chef Phoebe! Thanks for such a wonderful experience!


Quite possibly one of the most fun cooking classes I've ever taken. Chef Phoebe was SUPER knowledgeable and her sushi making class was easy and accessible to everybody that attend. The sushi, tempura and mochi were all so delicious. Highly recommend for anybody looking for a fun activity in the city!


Very fun date night. Thanks, Phoebe!


That was a blast! We had fun making variously topped pizzas, the zeppole and ice cream were an added bonus. Phoebe has an amazing kitchen too. Would definitely recommend.


This was our second time doing cozy meal with Chef Phoebe and she is an exceptional host with a beautiful kitchen. Making wood fired pizzas was an appetizing and fun experience!


It was a great experience


Chef was so kind and chill. Felt like we were at a friends house just enjoying the evening.


I didn't know what to expect. I was pleasantly surprised. Great food and good conversation.


home was beautiful and I know 2 hours isn't much time to prepare meals together, but I would have liked more involvement for all of us to prep the meals. I wasn't happy with so many carbs and the flatbreads were missing spices. Potatoes were the highlight. Bruschetta were boring. needed some basil.


Loved every minute - thank you!


it was an amazing experience, we had so much fun!


It was such a fun and amazing time! I loved doing this team building pizza making. Chef Phoebe is such a joy! It was a great time with amazing food! Recommend to take !


We had a wonderful experience in Chef Phoebe's beautiful kitchen for our French-Japanese fusion team building event. Chef Phoebe balanced the evening very well between providing direction, letting us get our hands dirty, and also taking action to help get some of our courses on the table. It was enough to keep us all engaged, but give us a chance to enjoy some wine and connect as a team. Everyone loved the event and the food - we highly recommend Chef Phoebe and any of her culinary events,


Chef Phoebe's pasta workshop was probably my favorite team activity of all time - and there have been many! Her place was extremely spacious and comfortable, with great cooking and relaxing spaces. The class itself is easy, a lot of fun, accompanied by great food - and we got to eat our delicious pasta at the end. Wholeheartedly recommended!


We had the best time! Thank you Chef Phoebe!


Phoebe was incredible! We were visiting from out of state and she provided us with the most awesome experience. She took us through the Ferry Building, giving us insight on the different shops and stands as well as tips for future farmers market shopping. Then we went to her lovely home where we cooked an absolutely delicious and beautiful meal together. We had somewhere to be that afternoon and she was very mindful of our time as well. I would recommend her 10/10!!!


This was my first time I did a cooking class and I was very impressed by the entire experience. Chef Phoebe is great at not only guiding you through all the recipes but also at sharing her cooking knowledge with you from how to cut properly, prepare sauces, and everything else that comes along with it.Truly enjoyed the class and looking forward to check out some others and come back again!


Phoebe is an amazing chef and a wonderful person! She made it a fun, entertaining and delicious evening. She walked us through everything in simple to follow instructions, even enough for the person in our group who never cooks to understand and enjoy herself!


This was my second event with Chef Phoebe and she is incredible to work with. The Cozymeal team is incredibly easy to work with, happily accommodate all of our needs, and found us an incredible venue. Thank you so much Phoebe and team, you all are fantastic!!


This was the third time with Chef Phoebe and I am sure it will not be the last. We make parts of the meal and she puts it all together. Best of all it is delicious.


We had a great time! This was our third team building event with Phoebe and it's always a huge hit with everyone in the company. Thanks again.


grate class good food what els is there to say =)


Great experience! Relaxed, informative, and fun. Loved the opportunity to create our own sushi rolls with very high quality ingredients! And we left very full :)


This was a really great experience for our team. Chef Phoebe was great, and we all had a lot of fun. This is exactly what we were looking for in a fun, team-building event. Thank you!


Phoebe was an amazing teacher and host. We enjoyed not only learning the recipes from her, but also talking to her and learning about her many experiences as a chef. She made us all feel immediately comfortable in her home and even prepared delicious food for us to snack on while we baked. Thank you so much for your time.


Chef Phoebe gave us an amazing experience! We had a blast cooking all different types of pasta, and learned a lot!


Chef Phoebe was an excellent host and teacher. She also has a beautiful new kitchen with tons of space and new appliances. The food and skills we walked away with were exactly what we asked for. I would highly recommend to anyone who was interested!


Amazingly


Chef Phoebe was great! She welcomed us warmly, and the evening was structured enough to keep us moving along, but flexible and super fun.


Chef Phoebe was a delightful instructor and handled a large crowd very well. She was very conscious of our group's allergies and was a joy to take instruction from. Would recommend her for any size group and would gladly receive instruction from her again. Thanks Chef Phoebe!


We had a great experience taking Chef Phoebe's cooking class! We learned a lot about French Cuisine, traditional cooking methods, eastern and western knife holding and knife types, and more! She had a lovely kitchen with all the facilities to learn and the meal we cooked turned our great in the end. Definitely recommend!


Phoebe was amazing! Our team loved spending the evening learning from her - she had awesome cooking tips and countless stories from her many years as a private chef / teacher. Thanks for a fantastic and delicious evening.


Chef Phoebe was lovely! The kitchen was lovely and fun to work in, the recipes were fun and turned out beautifully, and we even got to take home leftovers :) Excited to try everything at home and will definitely go back!


Chef Phoebe was amazing. My team had a great experience cooking! She was very detail oriented and made sure everything was perfect!


We had a really lovely evening at Chef Phoebe's home - we chose this as a team outing. We made WAY more food then we could have ever consumed, the French-Japanese fusion was a fun mix of cuisine and we loved learning to make sushi! I would definitely recommend her if you're looking for a fun evening!


A wonderful team building event. Everyone enjoyed the evening!


Chef Phoebe was fantastic, and the meal was phenomenal. My sister and I had a lot of fun. I can't wait to try the recipes at home!


Phoebe and her team were fantastic! My team had a wonderful time learning about this history of sushi, how to properly roll and cut sushi, and of course there was plenty of delicious food to go around. Thanks for helping make this such a great event!


Chef Phoebe was great. She's very knowledgeable, a lot of fun, and everyone loved her!


Chef Phoebe was wonderful. we learned a great deal in terms of techniques and had an overall wonderful experience. Our only criticism, a minor one, is that we really had hoped for a more deeply hands on experience as we are pretty experienced cooks. But with that caveat, we would highly recommend Chef Phoebe in all respects.


It was amazing. We had a great time with chef phoebe. She taught us a ton. And the food was delicious. We enjoyed meeting new people and having dinner. It was a great experience and we are already looking forward to doing another one with chef phoebe


Chef Phoebe was so kind, funny, and patient with our excited and rowdy group! She definitely made the experience one we won't forget and would go back whether it is with our team again or individually. The location was so cute and very spacious! Thank you for a great evening!


Phoebe was a phenomenal chef and instructor! I highly recommend attending one of her classes if you're even slightly interested in it! Amazing!


Chef Phoebe was fantastic! I booked this event with my mom and sister and we enjoyed it so much. Chef Phoebe taught us new cooking skills and helped us make a delicious meal. Will be back for sure.


Phoebe is a very welcoming host and the food we cooked at the class was delicious. She explained us a lot of nuances and differences between small things, like what knive to use, what pans are the best and so on.


Chef Phoebe put on a wonderful class for our team. It was fun, everyone had a great time, learned a lot, and we were very impressed with our rolls. She and Heather from Cozymeal also accommodated us when another chef had a double booking. We really appreciate her and Heather's quick response in making sure our team had a fantastic offsite.


The meal we had with Chef Phoebe for a holiday brunch at home was great! It was very easy to coordinate with her on the menu and on the drop-off. Our guests were very happy with the spread and loved the food. Would definitely use Cozymeal and love to work with Chef Phoebe again.


The event was a huge success! Everyone was engaged at the level they felt comfortable and each person was able to experience several stations to learn a variety of skills. The meal which was prepared was exceptional. Who knew a bunch of engineers could create a 5-star dining experience? The next day all of the participants were commenting on what a wonderful experience it was.


Overall fun event, the team enjoyed themselves. The structure seemed somewhat disorganized. There was no food that had been prepared to replenish the diminishing supply, so numerous teams had to wait for the chefs to prep food for them. Thorough instructions weren't clearly given at the beginning, so numerous teams had a few questions about what they were supposed to present at the end. They also ran out of wasabi, tuna, and presentation plates, so some teams weren't able to produce exactly what they wanted. We were told the 'judging' portion would involve 2-3 judges tasting the final results, but it was only 1 judge and she only tested the drinks, so people didn't feel they were judged properly. She also made up a category that nobody was aware of. It also would've helped to have a microphone and buzzer to alert everyone of the 1-5-10 minute warnings. It didn't seem like enough food had been prepared beforehand to keep everyone satisfied at the end, some people left hungry. This is not meant to be a scathing review, again, everyone enjoyed themselves, I just wanted to provide honest feeback to improve any future events! Chef Phoebe was very personable and the venue was lovely! Loved the outdoor patio.


We had a great time and I would do it again. Thank you. Would love to receive the recipes for onion soup.


Chef Phoebe was wonderful for our corporate dinner event. We had a great time and everyone very much enjoyed the event.


We had such a wonderful afternoon with Chef Phoebe and her team. The food, wine and location were perfect and I've had nothing but positive feedback from my team on the experience. We look forward to next time!


Chef Phoebe was amazing. I hosted a Bridal Shower for 14 women. She was very professional and kind and the meal she prepared (Sushi) was out of this world. I would recommend her to everyone.


We had a great time with Chef Phoebe! Thanks for an awesome evening!


We had a great time this year! The venue in North Beach was a success. Our entire team loved it!


We were very happy with Phoebe and her team. The food was absolutely wonderful and Phoebe did a great job of explaining the process of making Sushi, the history, etc. We all learned a lot in this class. We also loved the location in North Beach and the kitchen made for a nice, intimate gathering. We were very happy with this experience overall.


My mom, sister and I thoroughly enjoyed the cooking evening with chef phoebe and her sous chef!! The class met our expectations and we walked away with some great tips....not to mention a full tummy of wonderful food!! I would definitely recommend Chef Phoebe's class to family and friends!! I may even sign up for another one in my next visit to SF.


We had a blast! Chef Phoebe was so friendly, knowledgeable and accommodating and taught us about how desserts are made in different countries ... It was a fun, educational and delicious experience. Highly recommended!


What a wonderful experience! Our team was in San Francisco for a trade show so we decided to try something a little different than the usual customer cocktail hour. Chef Phoebe provided the opportunity for our guests to work together (our resident cooks) and others to spend valuable time getting to know each other (the resident eaters)! We highly recommend CozyMeal and Chef Phoebe's talented team as an off-the-beaten-path medium for client engagement.


We had a wonderful experience. Everyone enjoyed the variety of dishes we created in a timely fashion, Phoebe had it down like clock work!


Thank you Chef Phoebe! What a wonderful experience. Would recommend to everyone interested!


It is my first cooking class. Learn some cutting skills and Parisian recipes. Chef Pheobe is friendly and funny. She shared some interesting story when she worked as a private cook for some rich people. Not much involved in cooking on the oven, more involved in food preparation like slicing and dicing, make a potato smash flower, etc. The food is good there. Like the onion soup starter.


Very disappointed. We always take a cooking class in every city we visit. The thought of an opportunity in a San Francisco city was exciting. What we found was 10 students in a small kitchen with limited space. We specifically signed up so I could learn techniques for French onion soup. Since the started it prior to our arrival there was no explanation or direction. I learned more from asking her assistant, Gabe, who was great. Between her children interfering, the cat running through the kitchen, and too many students I was extremely disappointed. As I previously stated we take classes in every city we visit, including overseas, we were very disappointed.


Phoebe made a delicious meal and told us a lot about different cooking techniques. Really enjoyed this experience! She is also a great person to meet and talk to.


My friend Kim and I enjoyed the evening. The other guests made the night a lot of fun. I have a culinary background so the class was remedial for me but I still picked up a few tips. My friend really wanted to know how to make French onion soup so the class was a success. Phoebe was a gracious host and her assistant was a delight. Only gave the class 4 stars because I would have liked more hands on during the class.


Thanks so much to Chef Phoebe. My coworkers and I had a great time learning about french cuisine and worked together to cook a delicious meal. Definitely consider Cozymeal + Chef Phoebe for your next cooking class :)


It was a super great evening. Our chef, Phoebe, is great at working with all matter of age groups.. cannot say enough nice things.


We had a fantastic time! Thank you for hosting us :)


Although I wasn't there personally, my point of contact said the event was wonderful as I expected. We look forward to working with Chef Phoebe again in the near future!


All four of us had an amazing time. We learned a ton about the history of Sushi, the different methods of preparation, and the different tools in one's arsenal. Chef Phoebe was a wonderful hostess balancing structure and tradition with this carefree, creative spirit allowing us to experiment and be playful with our food. Would love to have another evening with her again.


This was excellent! Thank you so much. Everyone had an amazing time!


The donuts class was lots of fun and Chef Phoebe was great!


Such a great chief / host! Phoebe guided us through each step of the process with patience and resourcefulness. I would recommend her to anyone interested!


I enjoyed the chefs, very nice people. This wasn't quite a cooking class. Team meal prep. Held at a nice home, but a fan would have gone a long way, about 83 to 85 degrees in kitchen. Had fun learning a few prep techniques. Food was just okay, maybe under seasoned.. I do not believe this event was worth 200 for 2 people for 3 hours.


Phoebe was wonderful and the food was terrific. Highly recommend this class we will be back.


Chef Phoebe was wonderful to work with and we had a great time at our team building event. She was well prepared and everything ran smoothly. Everyone had a great time, would love to do another event with Chef Phoebe in the future!


Thanks!


Chef Phoebe created an incredible experience; team, menu, and venue. She is very personable and introduced herself to each person in our group of 40! She did a great job of sharing her experience with cooking which was also very inspiring. Thanks, Chef!


We had a delicious meal and a fun experience! Phoebe did a great job of helping us prepare our french feast of french onion soup, beef bourguignon, twice baked souffle, duchesse potatoes and a nectarine gallete/tarte. Delicious! She also incorporated lots of french cooking tips too! Would definitely recommend the class and would take another one from her in the future. Thanks Phoebe!


Phoebe was very knowledgeable, and shared her wisdom in an accessible manner. She explained and demonstrated, then allowed us each to participate as much - or as little - as we wanted. She was very accommodating of my physical limitations, and gave me a prime seat in her kitchen, while she cheerfully and artfully worked around me.


Great experience! Chef Phoebe taught us some tips and we prepared an awesome meal. Totally recommended


Perfect experience~fresh material with superior cooking skill~learnt a lot of dishes that easily cooking at home, remind old times in Le Cordon Bleu. So nice time to stay with Phoebe, already recommend to friends


We had a wonderful afternoon with Chef Phoebe learning how to make pies. I would definitely recommend Cozymeal to my friends. I wish we could give a tip but this was a work event and we dont have the budget for it. Our aplogies.


Great experience!


Pheobe is great, she is very patient and thoughtful, it was a lovely cooking experience with her.


Great event! Highly recommend it. We got to do some hands on prep. I picked up some great tips on knife technique, chopping vegetables, prep. The meal was fantastic. Go with some friends, bring some wine, and be merry :) Thanks Chef Phoebe for hosting us!


Phoebe was nice, welcoming and cooked a great meal.


Chef Phoebe was so amazing and I learned so much! I would definitely sign up for another class! :)


Fantastic evening with colorful and interesting dishes. I almost couldn't believe we had cooked it.


Chef Phoebe and the Cozy Meal team were a dream to work with. Super organized and very simple. I knew that I was in good hands and that I wouldn't need to micro manage their team at all. Very professional, took all of our notes and feedback and of course presented a really cool expereience for our guests!


chef phoebe was amazing! we used this cooking class as a team-bonding time and it was so effective! she was prepared and so welcoming of us all into her home. and the best part is the food was absolutely delicious. definitely recommend chef phoebe!


Chef Phoebe was excellent! I was not at the cooking class but the team was raving about their experience. We look forward to the next event!


4 stars not 5 for last minute location change which wasn't convenient for the team. We ended up in Chef Phoebe's house. Besides this the cooking class experience was great! We got to know how top open and prepare oysters, we learnt a ton about types of sushi, how sushi became popular in US, how California roll was created and where you can find the best fresh fish in San Francisco area! We prepared so much sushi we couldn't eat it all at the end! Thank you for the great time together last night, Chef Phoebe!


What a wonderful event! Our guests had a great time, and the food was delicious.


Fantastic experience!! The menu was healthy, delicious, and fairly simple. This is a great class for a small team or group who are trying to get started in the kitchen. Chef Phoebe was extremely knowledgeable and patient. Also, her home is lovely and spacious. I will be trying all of the recipes at home on my own. -- Highly recommend.


What a great experience! Learned done really good tips for the kitchen. Chef Pheobe was open to answering all of our questions. And a fantastic dinner on top of that.


Our class with Chef Phoebe was so much fun! We took the class because we are gearing up for a summer trip to Paris and wanted a little inside information about French cooking before we went. We had lots of questions for Chef Phoebe and she answered all of them flawlessly. The meal was delicious and we had great company as well.


Chef Phoebe orchestrated a lovely evening and our party of four had a great time learning about French cooking, participating at the level they felt comfortable and sharing the delicious meal we helped cook. We all learned so much and left inspired to try the recipes at home.


Chef Phoebe is a lovely and experienced hostess. Our evening was the perfect blend of professional and fun; coupled with an amazing meal. It was also great to meet the others who'd signed up for the class.


Quite a fun experience! Chef Phoebe is clearly exceptional at what she does. Would highly recommend to anyone.


Chef Phoebe was amazing. She juggled all 7 of us with ease, explaining techniques, while instructing us on what to do and how to do it, while prepping the next step. She was so friendly and welcomed questions whenever. The experience was a great mix. The group size was great, because we were able to all see well and take turns being involved, but there was still time to drink your wine and observe and relax.


We really enjoyed learning how to cook with Chef Phoebe. She knows a lot about French cuisine!!! All of the recipes that we learned how to cook turned out delicious!!!


Chef Phoebe was super organized and exceeded our expectations in all aspects. We are looking forward to more cooking events with her!


Chef Phoebe was fantastic! She was warm and engaging and gave everyone hands-on experience as she prepared each course of a fabulous meal. The environment was casual and fun. We learned a lot and met some great people—an all-around great evening. Will definitely take another class with Chef Phoebe!


What a great learning experience. Phoebe taught us all something from my 84 year old mother in law to my 12 year old son. We truly enjoyed every minute of it!


The food was delicious, Chef Phoebe was warm and welcoming, and the dining was a fun experience. The evening flew by! However, I felt like Chef Phoebe had done a significant amount of the "hard" work prior to our arrival. I understand that this was due to time constraints and Parisian food is not quick to make, but I almost felt like the students were just adding the finishing touches to a meal that Chef Phoebe had already cooked herself.


Lots of fun and super tasty


I really enjoyed my experience with Chef Phoebe. She is knowledgeable, skilled, professional, as well as very hospitable and engaging. I would definitely take another class with her in the future.


The Class was amazing!!! Those oysters... OMG... I need to find out where everything came from. I want to do it at home!!


She was terrific! Professional, engaging, funny, smart! So fun


She was outstanding


We had such an amazing experience at Chef Phoebe's! She is professional, hospitable, and has such a welcoming presence. She answered all the many questions asked of her and offered different cooking techniques!


Chef Phoebe was fantastic! Very informative, fun and engaging. I learned a thing or two about knives, roux, and life. Thank you!


super delicious cooking and learned a lot, fun at the same time!


Chef Phoebe was great! There were 4 of us in her class and we all got to participate hands-on. Chef was very knowledgeable and shared simple tips and skills. Her timing in food prep was excellent and we all got to enjoy the delicious meal together. She made cooking French food simple and easy but it does take time to prepare.


Simple, timeless classics, good networking opportunity. You don't get too hands-on; there are too many bodies in the kitchen for that, but you learn a couple of things! It is a bit pricey per person considering content and menu, but, you are getting a personal session with a French-trained chef in SF so ... align your expectations. Chef is very good at directing (thus her title) and assigning you tasks/bossing you about, but has also clearly done this many, many times, so interactions do feel a bit "rote." Follow up for recipes; she has them, but they are not printed out and handed to you you at dinner. In this sense, she's a true Chef happening to show you some things, rather than a typical "cooking school" or personal chef who isn't actually a chef but more a "personal cook." You'll help a bit in prep then sit down for the last hour to eat while she finishes the dishes so they come out in the right order and you have time to eat them.


Had a fantastic cooking session with Chef Phoebe. Learned so much and really enjoyed the cooking and meal! Definitely would go back.


Phoebe was great! This was our first cozy meal. Phoebe created a really casual and welcoming environment. We learned a lot during the class, which came out great. Most important, we had a fun experience.


The team raved about this offsite as one of the best we've had. The space was perfect and Chef Phoebe was a great instructor. It was nice for everyone to have the option to choose how much they wanted to participate in cooking. Also wonderful having the piano there! Thank you for a wonderful afternoon.


Great evening. Chef Phoebd is very talented and knowledgeable and the other guests were great company.


Chef Phoebe was fantastic. She is so fun and taught the group so much about both the history of the dishes and how to make them. So impressed with my first cozymeal experience. I will 100% be back as long as it's to her home!


Amazing time! We were visiting from Houston and wanted to try something new and we were in for a treat! Highly recommended!


This was such an amazing experience. Chef Phoebe is amazing and very entertaining. Actually learn many knew things about cooking and I will so recommend this to many of my friend. I had a great time also meeting new people and just talking about random things and different place to eat or different styles of cooking.


Phoebe was amazing! She was informative but easy enough for a novice like me to understand. Phoebe is super great woman and Chef, she made the group feel at home and I would do this again! Phoebe answered everyone's questions, she really was amazing. What a great evening and experience, my very first cooking class.


Chef Pheobe was wonderful! Thanks for another great event. Best, Salome


This was such an amazing experience! Chef Phoebe is highly knowledgeable and a great teacher. Highly recommend!


It was great. The food was delicious and Chef phoebe did a great job teaching the group a few cooking techniques.


Chef Phoebe created an amazing night of Ramen making and team building. From the food, to the space, and the instruction I would highly recommend working with her in the future!


Phoebe was friendly and knowledgeable. She explained things well and kept the conversation interesting and engaging.


Chef Phoebe was very nice and sociable, and the meal she prepared was delicious. She's clearly a very knowledgable chef with some very interesting stories. The problem however was that it wasn't really a cooking class and by the end, we didn't know any more about cooking than at the start. Although she was more than willing to answer our questions, there was no step by step instructions or measurements for any of the dishes that were prepared. We helped with some of the prep steps where requested but spend most of the time watching and drinking wine. It was certainly a pleasant experience and a wonderful meal, but this wasn't a cooking class so much as it was going over to a chef's house for a home cooked meal.


Lots of fun and great information. I gained some good recipes along with a few new techniques. Chef Phoebe was well experienced and well versed in her craft. My wife and I would do it again the next time we are in town.


Chef Phoebe was truly a pro! She was able to delegate tasks appropriately and all the while we had a good time. She accommodated our dietary restrictions with ease. We would use her again.


We brought 16 college students to San Francisco for an honors leadership trip, and one of our first activities was "A Taste of Madrid" with Chef Phoebe and Chef Gabe. What a great experience! Not only did the students learn new cooking techniques and about new foods, the structure of the program allowed for them to get to know each other more, and to build communication skills as they collaborated on creating different tapas for the group to enjoy. Cozymeals and the chef were able to work with different dietary restrictions, and talk to us about different foods and what made for good substitutions. What a great experience! Phoebe is amazing!


We thoroughly enjoyed our class with Phoebe! The food was all so tasty, and we learned great techniques in things like how to cut an onion, and how to cook a whole chicken in a pan and get beautifully crisp skin. I definitely recommend!


My boyfriend Pete and I had an amazing time at our cooking class hosted by Chef Phoebe. She was extremely knowledgeable, taught our group useful cooking techniques and gave recommendations on everything from easy weeknight meals, to her personal favorite restaurants. We enjoyed a fantastic meal and will be using the recipes again in the future. Many thanks to Chef Phoebe for a great evening!!


Chef Phoebe was spectacular. This was our first culinary experience through Cozymeal and we were surprised by how delightful it was to cook with complete strangers. The french meal was a great intro for us and we each got to participate in a different way. This certainly encourages me to look through some more cooking classes.


The class was a hit, our company had a blast! Chef Phoebe & Chef Gabe were so awesome.


I couldn't stay for the entire event, but the team said they loved the experience. Some even mentioned that it was the highlight of the day. The only thing we missed asking Cozymeal staff was the accessibility issue. Turns out, one of the team members has a difficult time going up and down stairs. Other than that, it was a great event!


Chef Phoebe opened up her home kitchen to provide a lesson in basic cooking skills for my daughter and the food turned out fine! Thanks Chef!


A night you will not forget, Chef Phoebe was amazing! I planned this activity as a surprise for my boyfriend and he loved it. It was such a treat to be welcomed to her house and learn to prepare delicious French dishes. Phoebe had everything perfectly prepared for us to make the most out of our time together and timed everything perfectly.


Our group of 8 had a wonderful experience with Chef Phoebe! She was very knowledgeable and offered up some great tips on how to replicate the pasta dishes we made at home! I would definitely recommend.


We had a great time with Chef Phoebe! She was very warm and welcoming, we felt right at home after a few minutes. Our experience was the "Parisian Meal". It was delicious, and Chef Phoebe had an extensive knowledge of Parisian cooking, and very interesting tips and techniques. Our group was really fun, and everyone seemed to be enjoying themselves. Also, Chef Phoebe was very patient when asked specific questions, and was happy to take her time to go in depth. I certainly recommend booking your Cozymeal experience with her.


The cooking experience with Chef Phoebe was amazing. Her personality and professional food pallet are exceptional. I work for a large pharma tech corporation and teambuilding is interwoven into the fabric of our culture. We opted for the Chefs challenge with Chef Phoebe. She graciously hosted our team at her cozy and beautify home … by the way she has the holy grail of ovens. We broke off into three teams and created custom pizzas. Each dish turned out beautifully, and the quality was superb. Next, we learned how to make fresh pasta and ended with a lovely chocolate decadent cake. Nom, nom, nom. This is indeed one of the most amazing team building activities that I've ever experienced. Italian food, cozy kitchen, great team, a Le Cordon Bleu trained chef, and top of the line ingredients – of course the evening was delicious. -Bobbye


The Experience we had with Chef Phoebe was AMAZING!!! The night started with us running late and we reached out to her via phone and she responded very politely that she can accommodate our tardiness. We got to her house about 15 mins late due to heavy traffic. Irregardless of our tardiness she greeted us warmly and immediately made us feel at home. Onto the kitchen!! Her facility is very warm and welcoming yet functional and able to fit all of us with ease and comfort. She informed us of our selection and unbeknownst to us we had a vegan meal!!! She gladly yet again accommodated to the carnivores in us and had some proteins on had to add to the meal. Chef Phoebe explained all instructions and guided us very well through the course. Next came the best part, the consumption of our hand made meal. Chef Phoebe had pre-set a table for us in a what seemed like a presidental dining room. We were then guided through our meal on why certain ingredients were selected and hoe they impacted the dish. Chef Phoebe doubled as our service provider and palette interpreter. In summary, Chef Phoebe is not only very knowledgable in her craft, but patient and willing to go that extra mile to ensure all our needs are met. I look forward to booking again with Chef Phoebe.


My friends and I shared a wonderful cooking and dining experience with Chef Phoebe. Her culinary knowledge, the intimate home environment, and the delicious food made such an enjoyable evening. Chef Phoebe was outstanding and I would highly recommend doing more cooking events with her.


Chef Phoebe was professional, skilled, and very personable and our group of 4 enjoyed ourselves immensley. The French onion soup was a keeper.


Fabulous & memorable time. The perfect teambuilding activity. Would recommend and do it again in a heartbeat.


Thank you Chef Phoebe for another amazing dining experience!


Chef Phoebe welcomed us in our home, with a very well equipped kitchen. It was a hands-on class, all of us got to contribute and learned some skills along the way. I feel well equipped to prepare the dishes again at home and I will because everything was delicious. We also had a great time eating together and stayed for an extra hour chatting. Would recommend Phoebe's Parisian dinner class anytime!


Food was great, wish we had had more hands on cooking instead of just doing auxiliary tasks.


What a wonderful way to spend an evening in San Francisco! Chef Phoebe immediately made me feel welcome, as she prepared me for a night of culinary fun! From basic prep instruction to advanced cooking technique, she guided the group on every step and really created a comfortable learning environment. I thoroughly enjoyed the learning process and, of course, the amazing food! Chef Phoebe is a true professional with great skill. I recommend her to all those interested in enriching their cooking prowess and expanding their "foodie" network. :)


Very friendly and easy going. Super fun event!


Chef Phoebe and her team were wonderful to work with! They made the whole process very easy and the tapas we cooked were delicious. Our group started off very engaged in cooking and then got more social as the night went on and her team did a great job with moving things along! We will definitely be back!


Chef Phoebe was so great, she was patient, sweet, and really knew her stuff! It was a pleasure to cook with her.


Great experience for our large group! Chef Phoebe created a fun experience for all.


Chef Phoebe was wonderful. Very knowledgeable about the food we were cooking and she has a great setup for entertaining and cooking in a small group! We did this for a team building event and all had a lot of fun. The food was delicious- we were all severely full after the meal. Thank you!


Chef Phoebe is clearly a very talented chef. Everything we ate was perfectly cooked and tasted amazing! It was such a treat to watch Chef Phoebe and her assistant put together a delicious meal in front of us, in our kitchen, while at the same time socializing for our dinner party. The braised duck legs in zinfandel was succulent and bursting with flavor. I can't wait to have Chef Phoebe back for another dinner party.


Delicious small bites delivered to our office were a hit! I especially loved all the dips--so bright, flavorful and delicious. Would love to try another meal from Chef Phoebe in the future.


We had Chef Phoebe serve us food two weeks ago twice in one day! Chef first dropped off her cocktail party finger food menu at my office which was divine (especially her home-made fried chicken with her house-made dipping sauce). Later that evening, she and her Sous Chef Gabe came to my home to prepare a delicious seasonal California menu meal on-site that included a phenomenal duck confit and duck breast. Everyone really loved it and we look forward to booking Chef Phoebe again. I can definitely recommend Chef Phoebe and her catering services to anyone in the San Francisco Bay Area.


Chef Phoebe was fantastic! Explain everything to us clearly and the food was delicious.


Chef Phoebe did an excellent job! Highly recommended!!!!


Chef Phoebe provided a wonderful afternoon of fun and cooking for our team offsite. The food was delicious and our team loved spending the afternoon learning new techniques and recipes from her.


Had such a fun & lovely evening with Chef Phoebe! The food was delicious and I learned so many new tricks in the kitchen. Definitely will return!


My boyfriend and I had a really wonderful experience with Phoebe's 'A Parisian Meal' class. The French onion soup was a highlight - we learned to caramelize onions and add just a few other ingredients to make an incredibly rich and flavorful soup. The Tarte Tatin was also amazing, with tender caramel-covered apples and a beautiful flaky crust. Phoebe shared fun stories about cooking school, her travels, and the restaurant and catering industry. Her down-to-earth humor made the whole evening fly right by. Phoebe taught us how to make delicious French food with good technique and simple ingredients, and I would love to recommend this class to anyone!


Chef Phoebe was fantastic! Organized, fun, great energy and a great chef! Weebly really enjoyed the event and Chef Phoebe made it super special. Thanks!


We had a fabulous night for our Picnic in Provence book club! Phoebe is a top notch chef and a flexible, enthusiastic partner for our home event. After hearing our request to learn to cook recipes for my book, she quickly found a copy of the book and came up with a perfect menu of appetizers and dessert. We watched her prepare the first few items while she shared many tips on French cooking. Halfway through the evening we wandered out on the back deck and began to enjoy a beautiful meal while Phoebe continued to prepare, serve and help clean up. Thank you Phoebe!!


We had a great time. Chef Phoebe was fun and knowledgable. The menu advertised wasn't exactly what we ended up cooking, and was only 3 courses instead of 4 which we were bummed out about, but the food we did make was great. Everything she taught us to make were with ingredients that you would normally have in your kitchen, or local grocery store so that was awesome!


Wonderful time and great experienced with Chef Phoebe. Actual is the simplest way to learn.Thanks


Chef Phoebe was awesome! Our group had a wonderful time learning about the various foods, preparing and then eating a delicious meal. I would definitely recommend her to anyone interested in bringing a small or large group together for a great evening!


Chef Phoebe hosted our team event for our group of 8. Most of group had little or no cooking skills and she patiently explained the basics plus some of the finer points of what we were cooking. The class was thoroughly enjoyed by everyone and the bonus was actually sitting down to a tasty meal at the end of the evening. I'll definitely be recommending Chef Phoebe to other teams at my company that are looking for an event that everyone can participate in, and enjoy.


Phoebe was great and engaging. The meal our team made was wonderful!


We did a company team event with Chef Phoebe, with the Italian Pasta menu. Chef Phoebe was patient and informative, and the class was the right mix of having the participants make the food vs. relaxing and socializing (i.e. the Chef and her assistant did enough prep to help move the class along and skillfully helped and facilitated). The dinner was delicious and the team enjoyed the experience!


Great team building event! We all gleaned some great tips, loved the food and the chefs, and the venue was perfect! Thank you!!


Chef Phoebe is fantastic! She walked me through the night's event putting my mind at ease, I was able to participate because she and her team facilitated. Phoebe and team have great energy and allowed us to have fun while keeping us focused on the competition. All 30 attendees had an excellent time!


My company booked this as a team building event and everyone had a great time! Phoebe was a great teacher and answered all the questions we had. The meal was delicious and everyone is raving about the food and the experience!


Chef Phoebe was fabulous! She is an excellent chef who is extremely knowledgeable. The class was engaging and Phoebe was very accommodating. The setting was super friendly and enjoyable. I would definitely go back!


Stephanie was great! she was warm and personable, knowledgeable and easy to work with. i appreciated the experience, and would do this with her and her partner again. our team loved it!


Chef Phoebe was was warm and welcoming and the meal we made was delicious. I booked this class as a team offsite activity for work. It was very cool to make everything from scratch! :) Thank you Chef Phoebe!


Chef Phoebe was amazing - she picked out high-quality ingredients for the meal, was very organized and timely, gave us the opportunity to ask questions and learn cooking techniques, and the food was delicious!


Great experience with Phoebe -- thank you so much! What I loved most: - Delicious food, even with the [potentially limiting] "Irish" theme - Extremely easy to work with and accommodating of our group -- which turned out to be only mildly interesting in cooking for themselves -- and she kept everything on track & on time nevertheless - Very accommodating of dietary restrictions; she put together a beautifully-plated one-off vegetarian plate amidst the main meat course - Great service throughout: she and her team did all the set-up and clean-up and did a superb job of serving us (both food courses & keeping glasses full) during the meal itself All in all, an incredibly smooth, well-facilitated, and DELICIOUS event!


Phoebe listened carefully to my requests and designed a very fitting day that everyone enjoyed. The venue was great and the menu delicious. I would definitely work with Cozymeal again and recommend it.


We had a great event with Chef Phoebe for our work get together. The food was delicious and Chef Phoebe and her co-chefs were knowledgeable and personable. Everyone had a great time and raved about the event. I would highly recommend her for cooking events!


Pros: Phoebe was very knowledgeable about the techniques that applied to the food and was able to provide a cultural context for each of the dishes we were making, which made the experience very interesting Cons: The food didn't turn out superb. Dessert was great but a majority of the meal was average. I also felt Phoebe was not super social / hospitable, which several other guests also commented on throughout the night.


Although I was not one of the attendees, only the planner, last nite I got an email message from five of the staff who attended, including my CEO, thanking me for organizing such a totally wonderful evening. They thought the service was wonderful and the food was absolutely delicious. Thank you again for everything and I will definitely use Cozy Meal again in the future.


Chef Phoebe was knowledgeable and eager to teach our group all about Italian cooking. She was patient, friendly, and brought along a fabulous team of sous chefs to help out.


Chef Phoebe was amazing. She was very friendly, fun and informative about the what we were cooking. Her team was great as well. They were helpful, kind and patient. We had some 1st timers in our group and by the end of the evening they went home learning how to cook. The group was very pleased with the event. We would surely request Chef Phoebe again.


Excellent night. Chef phoebeb was absolutely great. So very welcoming and informative certainly a great chef who imparted her knowledge along to us in a fun and relaxed way. Would highly recommend her to anyone


Phoebe was exceptional! She showed us many techniques for braising, reducing sauces, and tips for cutting as well. I would highly recommend her class to anyone.


Everything was wonderful. The food was great and the atmosphere fun.


We enjoyed the cooking session, but didn't learn as much as we hoped. Wasnt organized in a manner to learn all the dishes that was being prepared.


Phoebe was excellent. She was able to answer all questions and successfully divide her time between all class participants. She is obviously very knowledgable about all types of cuisines. She put together a very balanced and more importantly, delicious meal. I would take another class with her and highly recommend her.


Felt like we were cooking at a friend's house (who just happened to be a world-class chef). Fun-fun-fun! We had a wonderful time.


Phoebe was a very knowledgeable, helpful and patient Chef. We learned a lot and highly recommend this class for team building.


If you are looking for a French cooking class in San Francisco, you should book with Chef Phoebe. We started with a French onion soup (DELICIOUS!!), followed by Cheese Souflees, then Beef Bourguignon, and finally with a really tasty dessert.


Phoebe was amazing! Everyone loved the food and had a great time cooking it with Phoebe's help.


Amazing experience! Thank you!


A great class! Phoebe taught us a lot of techniques, and the food was simple to make yet decadent and delicious!


Thank you for a spectacular night! This was amazingly done and our entire group had a blast!




Phoebe was an amazing host. Our group of 6 had a wonderful time and we all really loved the food. We would recommend 'A Parisian Meal'!


The meal was delicious. Would have liked more instruction with printed recipes as each course was being prepared so that I could learn how to make the meal on my own. Felt like I had to prompt that information when I paid $99 to have instruction on how to prepare a meal. Phoebe was friendly and forthcoming with information when asked.


It was a wonderful, inspiring, and educational evening... Great time!


Great food & easy to follow recipes.




Absolutely fabulous! had a wonderful time.


Phoebe is a great chef! She knows a ton about food and is happy to handle any and all questions that are thrown her way. The food was excellent, and the meal kept us busy the whole time (we all did a couple of things together, and then took turns doing the rest based on what interested us). We learned quite a bit and are all excited to try at least one recipe again at home!


Chef Phoebe's French dishes are so impressive. I had never heard of pommes duchesse -- puréed potatoes, mashed, piped, and baked. Never have I had potatoes in such a beautiful form. They were so golden and reminiscent of flowers and served as the perfect side to her amazing beef bourguignon. Chef Phoebe is also really fun to talk to. I'd definitely recommend this class!
Meet your chef
---
Chef Phoebe grew up in a food-focused New England family where she began cooking at age 7. Her formal education includes studying French cuisine at Le Cordon Bleu in Paris, and at the Culinary Institute of America. She then moved to the Bay Area and started her own personal chef service. Chef Phoebe has cooked for presidential candidates, foreign leaders, and other international figures, and enjoys sharing her love of food through cooking classes.
Flexible booking: Cancel or reschedule this event's reservation for free up to 48 hours before the event.
This experience is not refundable as it includes a meal kit.
Chef Phoebe will travel to guests within the Bay Area for this experience.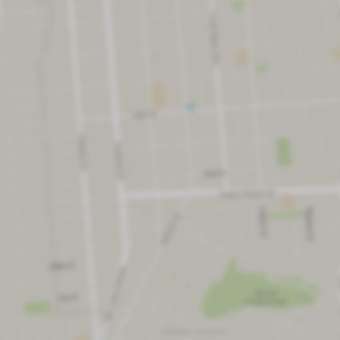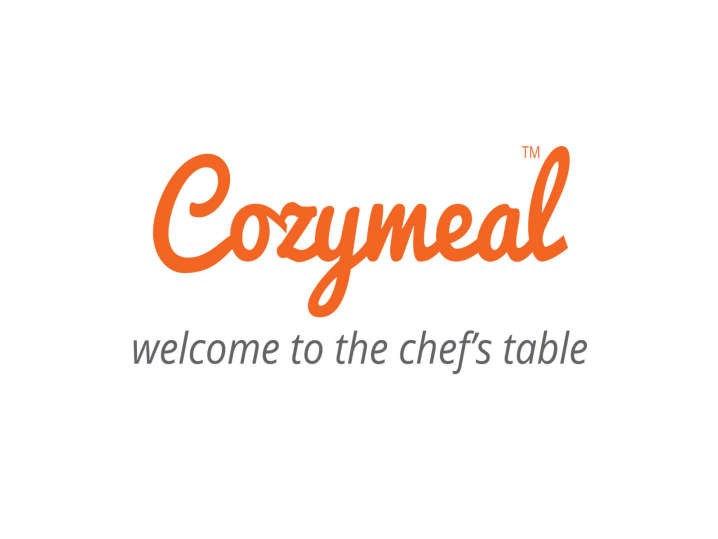 This website uses cookies to enhance user experience and to analyze performance and traffic on our website.
We also share information about your use of our site with our social media, advertising and analytics partners.
This website uses cookies to enhance user experience and to analyze performance and traffic on our website. We also share information about your use of our site with our social media, advertising and analytics partners.
Accept