Online Cooking Class - Authentic Tantanmen Ramen Soup
Online Cooking Class - Authentic Tantanmen Ramen Soup
104 reviews
104 reviews
Learn how to make restaurant-style ramen soup from scratch in this online cooking class.
Join Chef Kumi live from Tokyo in this interactive online cooking class as you learn how to perfect a classic bowl of spicy miso ramen soup. You'll begin by preparing the ramen stock using a variety of ingredients, including shiitake mushrooms, ginger, garlic and kombu. Then, mix up the spicy miso and sesame tare, and finish by garnishing your broth and noodles with toppings, including eggs, bok choy, corn and scallions.
Cooking class is fully interactive.

Chef accompanies you throughout the entire process.

Ask as many questions as you want!
Stock
With kombu, shiitake mushrooms, scallions, garlic and ginger
Spicy Miso and Sesame Tare
With garlic, ginger, sesame oil, sake, soy sauce and sugar
Toppings
With eggs, bok choy, corn, scallions, cilantro and Japanese chili oil
Spicy Miso Ramen Soup
Combine stock, spicy miso tare, noodles and toppings for your ramen soup
Most dietary restrictions can be accommodated if noted prior to the event. Please mention this in the message field when you submit your booking request as adjustments to recipes cannot be made during class.
Recipes

Recipe links are sent in your booking confirmation.

Ingredients

Ingredients can be adapted for dietary restrictions or lack of availability and can be delivered by your preferred local grocer with the link below.

Technology

Connect with the chef using Zoom on your computer, tablet or mobile device.

Class Participation

Chime in with questions through audio or chat. Use of video is optional.

Class Size

Public class sizes are between 4 to 20 connections to provide an opportunity for all guests to participate and ask questions. Private classes can accommodate up to 498 guests.

Event Duration

2 hours

Prep Time

15 minutes

Labels

Asian, Gourmet, International Chefs, Japanese, Vegetarian
---
Ingredients
Water
Kombu
Dried shiitake mushrooms
Fresh shiitake mushrooms
Onions
Scallions
Garlic
Ginger
Fresh tomatoes
Sesame oil
Sake
Soy sauce
Soy milk
White miso or awase miso
White sesame paste or tahini paste
Sugar
Salt
Pepper
Sesame seeds
Eggs
Baby bok choy
Doubanjian (spicy soybean paste)
Baby corn
Fresh cilantro
La-Yu Japanese chili oil
Chili flakes, optional
Fresh or dried ramen noodles
Kitchen Equipment
Medium cooking pot
Two small cooking pots
Steeping bottle or container to hold 1200ml -1500ml liquid
Frying pan
Measuring spoons and cups
Measuring jars
Scale
Prep trays
Prep bowls
Chopping board
Knife
Sieve
Tongs
Ladle
Spatula
Spoons and forks
Paper towels
Ramen bowl for serving ramen
Chopsticks
Grater
---
Prep Work Details
Soak dried kombu and dried shiitake mushrooms in water overnight and keep refrigerated. (Please see the recipe for more details.)
Reviews guests left for this experience


I bought this for my nieces for Christmas as a private class since they LOVE Ramen so much. They all gave it a 10/10. Her recipe was truly authentic and totally amazing… better than any restaurant we've been to. Chef Kumi was amazing!! She explained everything step by step and patiently waited to make sure everyone was making it correctly! Chef Kumi is very friendly and engaging! Looking forward to booking the next one!


Great experience! Chef Kumi went step by step through the recipe and wait until all participant finished a step to continue. The Ramen soup was delicious and very tasty.


Relaxed fun and the best veggie ramen ever!


Good pacing for two people to follow along and prepare a wonderful dish.


This was so much fun and super delicious! Planning on hosting a Tantanmen Ramen party for our family so we can show off what we learned.


Chef Kumi is AMAZING!! I went to Japan in 2017 and it changed my life, the food the culture was so incredible. I had tried the best ramen at Ts Tantan in Tokyo Station and have been trying to recreate it ever since with no luck. I signed up for Chef Kumi's ramen class and WOW!! It was unbelievable, dare I say it tasted even better then when I was in Japan. Blown away. She is so knowledgable, had great tips and knowledge to share with the class, always checked in to see how everyone was doing, kept the class running on time, I highly recommend any of her classes you will not be disappointed!!


Our time cooking with Chef Kumi was so wonderful! She was extremely knowledgeable and encouraging, sharing her love for ramen and Japanese cuisine that was infectious. She also helped us accommodate a dietary restriction without flavor suffering. There were 4 of us cooking together and each of our dishes came out perfectly. Such a fun way to celebrate a birthday. Thank you Chef Kumi!


Such a great class! Chef Kumi is a wonderful instructor. She perfectly timed the class so we had time to work along side her. The resulting Ramen was so delicious we made another batch the following week :)


Chef Kumi took time to make sure we all knew what we were doing before moving on to the next step and explained why we should adjust any substituted ingredients to get the best flavor possible!


We loved the ramen class and Chef Kumi was a delight. She gave clear directions and was so patient with everyone. We can't wait to take another class from her.


Great experience!! Thanks chef Kumi!!!
Reviews guests left for other experiences with Chef Kumi


Thank you, Chef Kumi, for making our family cooking experience a great time!


Thank you so much for your amazing class. My colleagues had so much fun and made some beautiful ramen!


Kumi was a great mentor and coach guiding us through making our very own Miso Ramen. Kumi was a delight and even gave a lot of other tips and ideas for other cuisine!


We thouroughly enjoyed the ramen class today. Chef Kumi was interactive, knowledgeable and taught at an appropriate speed. The end product was delicious.


TAKE THIS CLASS! If you love ramen and have always wondered how to make it in a more authentic way than with dry noodles and a packet of seasoning, this class if worth every penny. Chef Kumi is so personable, and so good at making you feel at ease as she walks you through the process. My husband and I enjoyed delicious ramen after our one-on-one class and we will look for future classes with Kumi because we enjoyed learning from her so much.


The team had such a great time! Everyone raved about the food and Chef Kumi was very patient with us lol


Thoroughly enjoyed the experience and the amazing bowl of ramen at the end! Thank you Chef Kumi!


It was easy to follow along with Chef Kumi, with clear instructions at a good pace. Thank you, Chef Kumi!


We have taken online cooking classes at least a half dozen times before. Chef Kimi was among the best instructors we have ever experienced. She moved the recipe slowly enough that we didn't feel stressed out or anxious about catching up or staying on top of multiple tasks at once. We enjoyed both the the challenge of a complex recipe and also having a patient and concise chef as our instructor. Highly recommend!


Chef Kumi's class was a 10/10! She was so attentive, conscious of everyone's pace/time and provided us a recipe we will be using over and over again. The finished product was nothing short of amazing.


Our private class (Oyakodon) with Chef Kumi was amazing! Chef Kumi is so knowledgeable and the pace of the class was perfect. The whole family (of 8) was able to participate in different steps, and the meal was delicious! Thank you Chef Kumi!


Very personable chef, made the food approachable, and delicious. I'm definitely going to make this again, it's a great way to use leftovers!


Got this for my dad for Father's day & it was such a blast! The recipes were unlike anything we have ever made and it was so fun to learn about the different ingredients. Kumi was a great host & chef; very kind and made us all feel comfortable


We had a wonderful time following chef Kumi's Homemade Miso Ramen class. Thank you so much!


Chef Kumi did an awesome job explaining every step in detail. I was hesitant to think we could make ramen in 2 hours but it turned out better than any restaurant! Thank you for this awesome experience and we can't wait to book another class with you!


Really fun - moved at a great pace and stopped to make sure that we were all doing the steps correctly. The food was delicious!!


We really enjoyed the class and learned so much. Most importantly, the Miso Ramen was awesome!


Chef Kumi was wonderful! We had a private class to celebrate my son's birthday. The chef was live from Tokyo which made the experience of cooking Japanese Street food so authentic. We all enjoyed the cooking process and the final product was just delicious. We've taken several Cozymeal classes and thoroughly enjoy them!


Chef Kumi was very nice and welcoming. She was flexible and patient when I was having trouble. She explained things very well. The recipe was delicious!


I've had Oyakodonbori in restaurants and made by my Japanese mom and I was THRILLED to make one even better. Chef Kumi is easy to follow and the recipe is so simple. It's true Japanese home cooking. My 8 year old son also loved the Oyakodon. Highly recommend her classes.


Her class was well organized and clear, everything came out absolutely delicious. I highly recommend you take a class with chef Kumi


My brother and I gifted this class to my mom for her birthday and it was truly a fantastic family bonding experience. My parents logged in from one computer while my brother and I logged in from different corners of the continent and we got to make a delicious meal. Kumi was a wonderful teacher and guided us through all the prep, cooking, and plating! I highly recommend Kumi's class. It was a really great way for us to stay connected.


Okonomiyaki was SO much easier than I thought it would be. The class was easy to follow and the end result was fantastic! My 8 yr old son devoured it. The class is helpful for success as it's all about the consistency of the batter, seeing the textures(e.g. how thin to chop the cabbage), and seeing the color of the finished product to know you have it right. We've had Okonomiyaki before and this was better because we could make it to our liking. We are looking forward to making lots of variations of this. It will be a recipe we use again for sure!


Excellent class. Kumi did an incredible job balancing the multiple steps and concurrent cooking that happens when making ramen. Dinner was delicious, learned a ton, had a great time, and she made a tough dish a delight to make ("I will not log off until everyone has finished..." Kumi ensured us all that if there were any hiccoughs, she would stay online for any or all who needed it for as long as it may take). Highly recommend her.


file:///var/mobile/Library/SMS/Attachments/46/06/46668627-D71E-416E-AC9B-9054009292ED/IMG_4607.jpeg We really loved the class. Kumi is very thorough and you get a delicious meal. It was hard to imagine that we could have ramen so good and within 2 hours.


Chef Kumi was really terrific! It is really impressive how she guides everyone through so many steps and ingredients and how it comes together at the end. And the ramen was amazing- the broth was incredibly flavorful.


We covered a massive amount in a short time. Yet I never felt like we weren't given great detail on what we were doing. Great class


I enjoyed the class and made a tasty donburi bowl with zero prior experience in Japanese cooking. Chef Kumi was very knowledgeable and helpful. Our group of around 10 people had a great experience with the online session! I really liked Chef Kumi's additional instructions, which modified the steps slightly from the printed recipe. As constructive feedback I would have like it if she would add those additional steps to the printed material as well. In any case, it turned out great!


We couldn't believe we actually made the food we were eating! Chef Kumi was amazing - patient, talented, and full of innovative suggestions. We've been recommending her course to everyone we've talked to since taking the class. Thank you Chef Kumi!


Great insightful class


This class was so fun! Chef Kumi was great, her instructions were easy to follow, she gave great info on the ingredients and was so friendly and engaging. My ramen turned out SO GOOD! Thanks you!!


Absolutely Amazing. Great explanations of everything. Went a little bit fast, Other than that, everything was amazing.


Another great class from Chef Kumi! The karaage turned out perfectly and the marinade so flavorful. We'll definitely be making that salad dressing again and again. She's right, it's so much better than store bought and super easy!


Such an amazing class. Chef Kumi is an excellent teacher. The class is paced very well so nothing is rushed. She explains the ingredients and how they balance the flavors. The ramen was so tasty and we were so impressed that we booked a second class right after we finished! Thank you so so much!


Everyone in my group greatly enjoyed learning from Chef Kumi how to prepare and present Japanese comfort food! This was our first class with Cozymeal. Based on a great first experience we are all excited to try more classes in the future! We would definitely attend classes taught by Chef Kumi! Thank you Chef!


Amazing!!! All 12 plus of us enjoyed learning, cooking and eating what we made!!! We were all commenting how good the dressing and tomato salad turned out!!! So much fun that we want to do it again!!!


My wife and I had a great time in your class. The instructions were simple to follow and the meal was incredible. The best part is you inspired my wife. Thank you so very much


Chef Kumi was friendly and very thorough. The class was easy to follow and easy to prepare for with the recipes and ingredient lists. The class was well-paced (if you were prepared ahead of time, of course) and Chef Kumi's commentary and instructions were very informative. It was fun and lively for my teenaged son and me. The ramen and chicken were delicious and we even have leftovers for the next day. The recipes were just complex enough for it to make it worth our while to learn with Chef Kumi. My wife is not looking into doing another class with her or another chef on your site. It was a fun night together and we enjoyed the meal very much! Thank you!


Chef Kumi's class was so much fun. She's great at answering questions in a way that's the easiest to understand. She's also great at explaining exactly what she is doing during her instructions. Her recipes are easy to follow and are always delicious! I can't wait to take another class!


Great class, and delicious soup. A lot of effort goes into making it but it is totally worth the time! Thanks Chef Kumi for a wonderful class. I will be making miso ramen again.


Great class the karaage was amazing.


Chef Kumi was AMAZING! She carefully walked us through each step and paused throughout to see if we had questions or to check in on how our dishes were coming along. I enjoyed the pace of the class and also how she shared great cooking tips. I would absolutely recommend her class to others and have already begun sharing about this site with friends.


This was totally awesome! We now have added this as one of our staple dishes. Thank you Chef Kumi!


I truly enjoyed this class and ended up eating an incredible meal that I made by myself...with the help of a chef! This was such a fun experience and I hope to do it again soon. I truly enjoyed all the background information on the food and culture of Japan as well.


Great class, and the instructor was very interactive. I will take another class from the instructor again.


Chef Kumi was an excellent instructor! She made things easy to follow along and the video streaming quality was very clear. Her recipes were delicious and I look forward to trying another class from her!


What a wonderful experience we had with Chef Kumi! We had our family in all separate parts of the country. She not only made us feel connected, she led the class in a way where we were all relaxed while learning completely new techniques. Chef Kumi was incredibly personable, checked in to make sure we understood everything, and the dinner came out perfectly (incredible flavor and texture). Hopefully we can all have a drink together in Chef Kumi's Japan in the future! What a chef! Thank you so much.


Great Job will be joining more classes


I really enjoyed the Japanese Oyakodon class led by Chef Kumi! She set a good pace and her explanations about Japanese ingredients were super helpful. Thanks Chef Kumi!


My son & I took the ramen class last Wednesday. It was exactly what we needed!! From start to finish (and even some left overs for the next day...) we loved it all. I've already booked private class with a group of friends. Detailed, well planned & explained, cheerful & a great teacher, Chef Kumi was awesome!


Exceeded expectations. Chef Kumi is very knowledgeable and shared lots of valuable tips that we wouldn't have learned by just following a recipe.


I loved the class and Chef Kumi's attention to detail. There are a lot of pieces to this class. I was waiting to do it with my son who loves noodles. He is from China. I was so excited to find an online course during this pandemic for some comforts that Ramen can bring. I will be attending more of her classes and may even travel to Japan once this pandemic is over and attend a class in person.


It was great fun. The recipes were amazing!!! So glad I took this class!


This was such an amazing experience! Chef Kumi was so kind and thorough, and she thoughtfully explained everything. My husband and I truly enjoyed our experience and we're recommending her to our friends. It was fabulous!


This was my first online cooking class experience ever, and it was so much fun! Not only did I learn about Japanese ingredients and cooking techniques, but there was fun and laughter as well. Chef Kumi is amazing and with you every step of the way! I really enjoyed the time we spent and will definitely be taking more of her classes.


Chef Kumi was great! She is a fantastic teacher and chef. The instructions were clearly laid out prior to cooking and during cooking any questions were addressed quickly and effectively. Her personality is so fun and makes the class very enjoyable.


Chef Kumi was wonderful! She was thorough, engaging, and gave us great tips that we wouldn't have been able to get from reading a recipe. Not to mention, the food was absolutely delicious! More than that, she went above and beyond to follow up with us about other questions we had regarding Japanese cooking and ingredients. We were so pleased with this experience that we booked another class with her and recommended her to our friends!


Our class was a wonderful experience. I learned a lot, the dish was excellent and plated so beautifully! Chef Kumi you were outstanding and I loved that you were teaching us from Tokyo, Japan. It was so authentic and felt like we were learning from you in your kitchen. You were so very engaging and your pace of instruction was perfect for the group! Thank you so much for teaching me to make chicken karaage, it was so delicious and crispy! Stephanie


HIGHLY RECOMMEND!


Had a great time! Chef Kumi was super friendly and educational about the Japanese cuisine. I learned a lot and the food turned out awesome! Thank you again!


Awesome class and teacher!


This was my first Cozymeal experience and it was SO FUN! 100% Recommend to anyone regardless of cooking ability. Chef's directions were easy to understand and follow and she was patient and attentive to everyone on the call (about 20 devices, I think). The recipe was not difficult to prepare with her step-by-step instruction and the food was delicious. We will definitely do another class with Chef Kumi - want to try the ramen class - and will try other chefs, too.


Chef Kumi was a wonderful teacher and the Ramen was exceptional! She was very clear with communication ahead of the class and acceptable substitutes were given for less common ingredients. During the class she was patient, but efficient and kept everyone on task! She also explained a few techniques that were important so you could understand WHY we were taking certain steps. Would definitely recommend taking a class with Chef Kumi!


So much fun! Was very easy to follow Chef Kumi over the internet, I picked up key secrets to making delicious Japanese Street Food that you can't get from just reading recipes! Thank you!


Wonderful class, but a lot of work in a short time. Be prepared to listen up and chop and cook quickly!


I had a great time and the food turned out!


Fantastic time had


Hi Chef Kumi - your class was fantastic and the food that we cooked was delicious. Thanks again! Hope to take a class with you again.


Thank you Chef Kumi! What a fun, informative, and yummy class! Everything was organized and explained perfectly, so it was easy to make the delicious karage. Thank you!


Very enjoyable !


Chef Kumi's cooking class was wonderful! Her instructions were easy to follow, she answered all questions, and gave many suggestions for creating individual changes to make the recipes fit personal taste. I will be taking another class with Chef Kumi!


Chef Kumi's Japanese street food class was fun, interactive, and accessible for home cooks of all levels. She departs in some cases from the recipes, so pay attention and stay with the group! I look forward to my next Cozymeal experience.


Chef Kumi did a great job walking us through all of the steps. She answered all questions and gave tips along the way that improved the dish. I would recommend her to any others interested in learning how to cook Japanese cuisine.


Thank you! You were an amazing teacher and host! I loved the meal! I can't wait to take more classes, and make oyakodon again soon!


Good time had by all our family as a safe Covid activity on zoom. Meal was very good and fun to make with all at same time. Really enjoyed simple menu and chef was especially congenial. Would love to do again. Was a Christmas present to all of us.


Chef Kumi was awesome! The food was delicious and very easy to prepare. She explained why some practices in Japanese cooking are different and what those practices are for. I found it really interesting and I plan to make the recipe again tonight!


This was a fun and informative class on some classic Japanese dishes.


Excellent okonomiyaki class via zoom. The end result tasted great and was easy to make.


Chef Kumi is a knowledgeable, skilled and encouraging chef. She was patient and engaged with everyone in the class, and offered plenty of ingredient swaps, tips and check-ins as everyone followed her instruction. The food was delicious, can't wait to make her recipes again!


Chef Kumi is patient, kind and knowledgeable. I would highly recommend any of her classes!


We recently joined Chef Kumi as a virtual cooking class gift and had the most incredible time! She was so friendly and conversational and made sure everyone felt welcome in her class. She not only gave detailed instructions but also gave us plenty of options and substitutions for making the dish again in the future. The food was delicious and we walked away with the skill and confidence to make these recipes again. Best cooking experience gift ever!


Great thank you! Lovely food. Very friendly chef. As a traveller it would be nice to have a bit of a montage of location at the start but only a suggestion.


Chef Kumi was a delight! She was very encouraging, and even altered the recipe/ingredient list to help align with my vegetarian diet. Thank you again for sharing this delicious meal with us! We look forward to many more courses to come!


Wonderful experience and delicious meal!


Great class and the food was wonderful. Especially loved the seaweed soup!


Loved our lesson with Chef Kumi


Excellent class by Chef Kumi! She explained everything very well and offered helpful cooking tips. We look forward to taking another class with her next week!


Chef Kumi was wonderful! I told my husband that she seemed like a Food Network Chef, very personable and comfortable teaching the class. I love how she was on the other side of the world but it felt like she was in the kitchen with us.


Chef Kumi was awesome! We loved the lesson and the meal and she was a really fun instructor. We plan on taking another class from her in the future.


Chef Kumi was great! She was very thorough in her explanations of how to make the dishes, and she taught us a lot about frying. And, the dish was absolutely delicious. We will definitely be taking another class from her.


Chef Kumi guided us through a fantastic meal that I could never have made on my own. She was careful to show each step and made recommendations for what to substitute for a vegetarian version. Both dishes were delicious - and gorgeous. Looked and tasted like a restaurant meal!


Quick and delicious little meal that will be easy to make again in the future! Class was nicely organized and Chef Kumi's instructions were simple to follow!


Great interaction and I learned alot! Truly enjoyed my experience.
Other Online Cooking Class Experiences you may like
Can be used for any experience or cookware
Meet your chef
---
Born and raised in Japan, Chef Kumi became interested in cooking at a young age while helping her mother in the kitchen. Since graduating from college in the U.S. and culinary school in Switzerland, Chef Kumi's craving for a deeper understanding of local food cultures led her to spend the past 20 years living and working in several countries in Asia. She has taught at various culinary schools and is passionate about sharing her experience and wealth of knowledge with others.
Flexible booking: Cancel or reschedule this event's reservation for free up to 48 hours before the event.
This experience is not refundable as it includes a meal kit.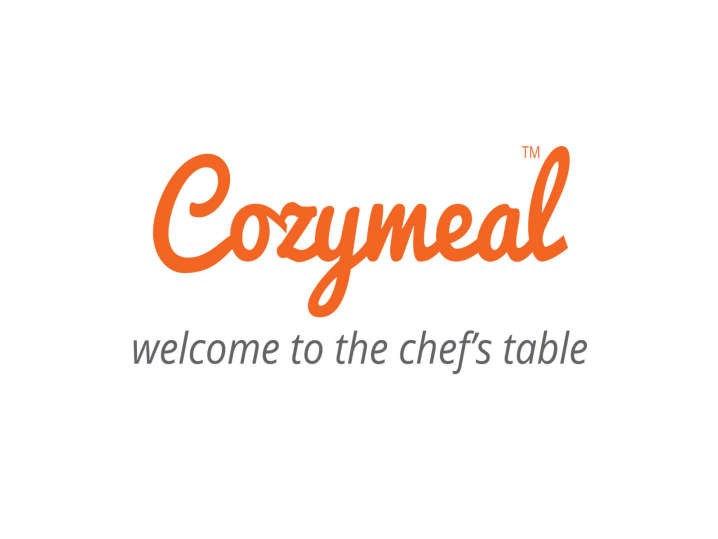 This website uses cookies to enhance user experience and to analyze performance and traffic on our website.
We also share information about your use of our site with our social media, advertising and analytics partners.
This website uses cookies to enhance user experience and to analyze performance and traffic on our website. We also share information about your use of our site with our social media, advertising and analytics partners.
Accept