Online Cooking Class - Gourmet Charcuterie Board
Online Cooking Class - Gourmet Charcuterie Board
137 reviews
137 reviews
Learn how to build a gourmet charcuterie board that will impress and amaze anyone.
During this live and interactive online cooking class with Chef Rishika, you will learn how to build a gourmet and visually stunning charcuterie board featuring a bounty of fresh, high-quality ingredients, and a variety of textures and flavor profiles. Chef Rishika will also show you how to prepare a pomodoro dip full of zing and depth as well as a homemade cashew nut cheese spread with smoked paprika.
Cooking class is fully interactive.

Chef accompanies you throughout the entire process.

Ask as many questions as you want!

Order ingredients online and have them delivered to your door.
Charcuterie Board
With apples, grapes, brie, pecorino, prosciutto and calabrese
Pomodoro Dip
With mayonnaise and pomodoro mustard
Nut Cheese With Cashews
With smoked paprika
Recipes

Recipe links are sent in your booking confirmation.

Ingredients

Ingredients can be adapted for dietary restrictions or lack of availability and can be delivered by your preferred local grocer with the link below.

Technology

Connect with the chef using Zoom on your computer, tablet or mobile device.

Class Participation

Chime in with questions through audio or chat. Use of video is optional.

Class Size

Public class sizes are between 4 to 20 connections to provide an opportunity for all guests to participate and ask questions. Private classes can accommodate up to 498 guests.

Event Duration

75 minutes

Labels

Couples, Date Night, Gourmet, Group, Valentine's
---
Ingredients
Tortillas
Baguette
Thyme
Butter
Apple
Grapes
Brie
Pecorino
Prosciutto
Calabrese
Pomodoro mustard
Mayonnaise
Lime
Garlic powder
Cashews
Water
Salt
Paprika
Green onion
Red bell pepper
Honey
Fresh parsley
Pitted olives
Kitchen Equipment
Chopping board
Knives
Grater
Pots and pans
Ladles
Cozymeal guest reviews for this experience


She was great. Very interactive and engaged with students by name. I was impressed with the detailed instructions. She did go a little fast at the end, as if she was running out of time. And she didn't use all the ingredients on the list (green onion for example). The cashew cheese was more of a cashew hummus. Overall though it was a great class with delicious recipes.


We had a GREAT time with Chef Rishika! She was easy to follow and we made a delicious charcuterie tray with many different things we would never have tried. The vegan cheese was fantastic! Awesome class!
Cozymeal guest reviews for other experiences with Chef Rishika


Rishika was such a lovely host! She made fancy restaurant style food and plating such a fun and easy experience, everything felt so accessible and approachable, and of course the dishes were incredibly delicious! We feel levelled up and much more confident in our culinary skills. Looking forward to taking another class soon!


Chef Rishika and Chef Jonathan were kind, generous, fun, and patient (given my boyfriend and I aren't the greatest of cooks). They took us step by step through everything and have inspired us to make our own ravioli and pasta! This is a great way to spend a date night, and plus, you get a 5-star meal by the end of it. Highly recommended ??


Loved the class, and the food was delicious!!


I purchased this gift for my husband since we had another fun experience cooking online with another chef. Chef Rishika did an awesome job! In order to cover everything, the class went a little fast (definitely prep your ingredients beforehand), so it was a little stressful at times, but she stuck to the time allocated. Having never cooked more time intensive Indian food, this was great. We both really enjoyed the meal and had great leftovers after adding some veggies to it. I would recommend this online cooking class to anyone who likes Indian cuisine and wants to learn how to cook a couple of dishes.


Chef Rishika was great! She was personable and made the recipes super fun and beginner friendly. Highly recommend!


My Husband has tried to make Tikka Masala using several recipes over the last year and a half. Adding the naan was phenomenal. While we know that in India this meal is made over charcoal and this one was made on the stove top, we will be making this recipe two more times. Once with the dairy-free options chef Rishika gave us and the second on the charcoal grill in our cast iron pans. I will be signing up to take the eggplant or okra cooking course with Chef Rishika and Dan will be playing my Kitchen Staff. :) We loved having her as a teacher and we hope that you she enjoyed having us as students. :)


She was great. I found it very frustrating however get the ingredients for the recipes we are provided in grams and milliliters and not Converted 2 ounces in cups etc.


Chef Rishika was a delight and really enjoyed the class


Chef Rishika was fantastic! Easy to follow, patient and very helpful, our food turned out fantastic, but more than that we had so much fun! We would absolutely book another class with her!


A well guided journey for making Indian Street Food. Rishika is very attentive and patient as a teacher. She is easy to follow. It was a great time.


-It was a very fun class! I enjoyed cooking with chef Rishika, and learned a few cooking skills during the class. -Chef Rishika was so personable! The class by itself was enjoyable, but she added her own unique flair to it that made it so much FUN! -It was awesome! -Having more details on the prep work and measurements before class would be helpful! Overall, it was very enjoyable and her directions were easy to follow! She was very accommodating. -It was wonderful and delicious! -It was lots of fun and I definitely learned a lot. -Very long, tedious and wasn't as destressing as I'd like -Just wanted to say it was super fun and that I really appreciated the individualized attention Chef Rishika was giving to each of us even though we were a huge class. -I guess maybe have an accurate list of the items with need, regarding the food and the materials needed. Other than that it was really fun and challenging but yeah just a really detailed list of the items would be perfect to be prepared. -The class was amazing. I enjoyed cooking with everyone and the food tasted really good. -It was SO fun, i thought i would not like the meal but it ended up tasting amazing.


Our class with Chef Rishika was excellent! She was extremely engaging and made sure everyone was following along. Our final products were delicious, and we had a blast during the experience. Would highly recommend!


Chef did a great job! We really enjoyed it and was surprised how easy making pasta was. Would highly recommend!


We had a wonderful cooking experience with Chef Rishika and a delicious meal. Our group had a variety of experience in cooking and she took time to make everyone feel welcome and comfortable with the dishes. We learned a lot about Indian cooking and had a great time. So much fun!


Chef Rishika is great. She brings the energy, she's funny and makes sure everyone is able to keep up by checking in and making suggestions. Would highly recommend her class!


Food is very delicious and Chef Rishika did an excellent job explaining steps and very patient. I highly recommend this class!!


We had limited experience cooking Indian cuisine and really enjoyed the recipes we made and the class itself. Chef Rishika is educational, helpful and attentive, giving each student help throughout, as well as applaud our successes or recognize us for trying something new and different. She shared tips for cooking in general and ingredient substitutes. The food was delish! We recommend classes with Chef Rishika.


Overall Chef Rishika is very knowledgeable, professional, and was very good about adjusting to dietary restrictions and giving variations on what need to be done for those that had deviated. However, she did go very quickly through the steps. I wish we were informed that everything should have been prepped as previous classes we've taken had us do all the chopping during the class. Additionally, the ingredient list on the CozyMeal website isn't aligned with the written recipe ingredients.


There are several discrepancies in the ingredient list and the recipes. Then once you get into the class, the written instructions don't follow what Chef Rishika tells you what to do. The class is very fast paced, and if you get behind, it is hard to try and figure out what to do since the written recipes don't match what you are doing. The food was delicious, and Chef RIshika was interested in seeing what you were doing so she could help you out as you were going, which I loved. But having the written recipes and ingredients match what is being taught would be a big improvement. I had to make a ton of notes on my written recipes to make it match what we did for the next time we make the recipes.


She was very knowledgeable in helping us with substitutes (either due to allergies or lack of availability of ingredients) for the recipes. The food was delicious, and a little challenging to cook/prepare, but she walked us through each step and helped us out if we were struggling with the recipe. The class is a full 2 hours, and she did the whole class in an hour and a half. She went very fast through some of the steps, and I had to keep asking what she wanted us to add to the food because I was 2-3 steps behind trying to get something else done. The recipe that cozymeal sent us before class was not how we prepared the meal. It was completely different.


Chef was patient, encouraging, and talented. Can't wait to try more classes!


Chef Rishika was great! Awesome pacing, always doing something. Very good at helping people get where they need to with their dish. The food was delish!


We had so much fun taking Chef Rishika's Indian Street Food Class! She did an incredible job making sure everyone in the class was getting individual attention, and provided helpful feedback throughout the class. She was friendly, funny, and super patient. The food was delicious and we've been enjoying the leftovers! Thank you, Chef!


Chef Rishika teaches a really fun class. She is patient and warm throughout. We did this class as an early Mother's Day activity with four different households from my family and it was a huge hit!


Chef Rishika was wonderful! She helped a couple of our groups less experienced cooks through the recipes with encouragement and positivity. She was also able to quickly make suggestions for substitutions and add ons to the recipes for those of us who wanted a little spice. The food was delicious and the class was fun!


Chef Rishika works wonders for the non-cook. Extremely encouraging, patient, and great instruction! Had a blast with friends and my meal was delicious with a pretty presentation! Thank you Chef Rishika!


Chef Rishika did a great job. She was supportive and gave great insight on how to cook. I would recommend her to others.


Our family LOVED this class with Chef Rishika! Not only did we cook super delicious food but her bright and cheery personality made the class fun and enjoyable too!


This class exceeded all of my expectations! Chef Rishika was engaging and knowledgeable and made teaching everyone at once look easy. The naan bread we made was AMAZING and the chicken tikka masala was a big hit as well! I really enjoyed myself. Highly recommended! Thank you! :)


This was my first time trying any online cooking class, and I had a great time! I came away learning much more than I would have if I had tried to tackle the same recipes on my own. A big thanks to Chef Rishika, who led our group through various steps with expert guidance, grace, and humor. It was rewarding to see my own delicious meal and those of others come together! And more rewarding to eat it after class. :)


This class was fantastic! The food we made was delicious and Chef Rishika wonderful to work with! I highly recommend this class and know you won't be disappointed. Enjoy Carolyn


Chef Rishika was amazing! My friends and I loved the class. She did a great job of guiding the class, looking at each of our dishes to provide personalized feedback, and was so fun to interact with!! I highly recommend this class and would look to take another class with Chef Rishika again.


We did this class as a fun at-home activity for our anniversary and couldn't be happier with our experience. It was so informative and fun! Chef Rishika was super helpful, and the chicken tikka masala and naan we ended up with was unbelievably good. Thanks so much for an awesome experience!


This really felt like a cooking class - Chef Rishika made a point to check in with everyone at the tricky points in the recipes, so we could get feedback on how our paratha dough looked, whether our parathas were browning correctly, etc. My only quibble was with the pre-class instructions - the recipes said that the ingredients were for one person, but they clearly were enough for 2, and it was a little unclear how much onion went where (and whether chopped or petals). Very small concerns for a great class, resulting in delicious food!


Chef Rishika led a wonderful class! Easy to follow and we ended up with great Indian food. She was very interactive and helpful. I will definitely sign up for one of her classes again.


Rishika's class was really helpful, and I liked that she checked in with everyone along the way and gave feedback individually. The meal turned out well!


Awesome class! The chef did a great job keeping us all involved and made sure we didn't get left behind. Can't wait to try the next one! Thank you!


Personable, knowledgeable,simply fantastic!


Rishika was absolutely excellent to watch and learn from, she was always making sure we were doing okay and that our food looked like what it was supposed to. The lost star isn't about Rishika, but about cozymeal - both my friend and I got the wrong prep info, I couldn't even get to the recipes because I was invited by my friend instead of booking directly. I'm following Rishika on Insta now and will follow her recipes there, but I won't be coming back to Cozymeal.


Class was fantastic! Family finished food in 2 days. Looking forward to another class.


We booked this class with Chef Rishika as a staff event for our office. Rishika was excellent and brought a lot of energy to our session. She engaged with our group, encouraged fun and overall, created a fantastic experience for us. The recipes were delicious and easy to follow. If I had the option, this review would be for 4.5 out of 5 stars. The only reason that we are not giving 5 out of 5 stars is that there was confusion over preparation instructions, ingredients and measurements amongst most of our staff. Other than that, full marks!


Chef Rishika was great! Interested in all the individual students, made sure we all had the help we needed and delicious food at the end! I would highly recommend!


Chef Rishika was wonderful! We had so much fun, and with her directions cooking felt easy. The food was delicious, and she answered all of our questions. I will be making this recipe again, and would love to take another class with Chef Rishika. Highly recommend!


Wonderful class and great food - hard to beat good chicken tikka masala and homemade naan! Chef Rishika was laid back and helpful with any questions!


Chef Rishika was a lot of fun and very knowledgeable. She was very attentive and gave great feedback as we cooked. She stressed the importance of reading the recipes and instructions ahead of time and I'm glad I did because having all of the ingredients chopped and prepped made it easier to follow along and stay on track. We made our dough ahead of time based off of a previous review but she did end up making the dough with everyone right in the beginning (although I did learn some new tricks for the next time I make it). One thing I wish we would have done was introduce ourselves in the beginning because it's a small group and it would have been fun if we knew each other a little and where we were all joining from. Overall, it was a fun experience and I will definitely sign up for another class.


The class was great. Chef Risika was patient and very sweet with us newbies. She answered all our questions and waited for some of us to catch up. The chicken tikka and naan turned out great. My family really enjoyed the home made meal. She was an awesome instructor.


Fun and delicious!


Excellent class! Her instructions were easy to follow. As we were making the dish and bread she gave us examples of other items to substitute for ingredients we might not be able to find. Everyone enjoyed the food.


Delicious!


thanks so much! Food was delicious! Chef Rishika made sure to give everyone direct feedback on the food.


Had a blast and the food was delicious ! Would do another class with Chef again


The food was delicious, especially the potato salad. Recipe and instructions were written well and easy to follow.


Great class! Easy to follow directions. She continually checked on each of us, our progress, & any questions. The food turned out really well & I look forward to my next class!


This was a wonderful cooking class! We chose this as a birthday gift for our mom, which allowed my sister and me to celebrate with her from a distance. Chef Rishika gave great explanations and made what we thought was going to be a complicated recipe seem so easy and manageable. We have so much delicious paratha and are excited to make more soon!


The class was great! We had so much fun! Chef Rishika made sure to make the whole class feel included and was ready and willing to answer any questions we had. And the food was delicious!


Chef Rishika was great. This is the first online cooking class I have ever taken and I have already signed up for more. The food was delicious and the 90minutes flew by. Make sure to have everything prepped and ready to go and you will end the class with a great meal!


Fun experience and yummy food. Nice pace and I like that Rishika checks in to see how we were progressing. Thank you!


This was a great class. Chef Rishika was really good at checking in with all of us to see how we were doing. Take her advice and do the prep ahead of time!


Chef Rishika's class was so much fun & the food was delicious! Great instructions and pace, and I appreciated how she checked in with each participant every step of the way.


Chef Rishika is absolutely fantastic. She guided us through a couple Indian street food recipes that normally we'd probably not be confident enough to prepare. She made it easy and fun, and she was extremely patient with us when we momentarily fell behind. We are definitely going to take another class from her!


Rishika was awesome! Very cheery, friendly and helpful! And patient! We have cooked a few Indian dishes before but with her we used some ingredients we hadn't used previously and the food was delicious! We would highly recommend her!


This is such a great class. She has a great sense of humor and made class a lot of fun. And the food turned out amazing.


Great class! Everything tasted great. Chef Rishika explained the alternatives and calmly walked us through the process.


thank you very much Rashika , Fiona and I very much enjoyed your class ! the instructions and speed were perfect and the end results were amazziinnnnnng ! see you in the next class :)) Best regards Simon


I enjoyed this class very much. I have been to India and done some Indian cooking but these were new dishes to me. Chef Rishika kept a good pace and was encouraging and flexible all the way. The class was over just in time for dinner and my husband and I really enjoyed it a lot. (There is more for tomorrow!) This was my first online class and already I would like to do another one! Thank you Chef! Rishika for a positive first experience!


We had set up this as a fun cooking night with friends who were also attending this class. The flavors of the bechamel sauce and the tiramisu are simply fantastic! We enjoyed getting together to do this. There were a few things that could have been improved. 1) Knowing this is a pasta making class, I specifically looked to the Kitchen Equipment section to ensure we wouldn't need any special equipment. The day of the class we received our confirmation along with a note that we need a pasta machine. 2) In reading the recipes it said that the dough needed to chill for an hour. There were no instructions to make this ahead, but I wanted to make sure it had enough time to chill, so I did so in advance. In the class we were instructed to take our dough out of the fridge and many others hadn't prepared it yet. 3) The recipe measurements were shown in the metric system. It would have been great to have had a conversion on the recipe cards in advance. We quickly got lost between the quick fire instructions and applying a conversion. 4) There were some ingredients on the recipe card that we weren't instructed to use and some that we needed that weren't on there (i.e. cocoa powder for the tiramisu). 5) None of us in the class had the filling right. There must have been some miscommunication that we all followed, because it was too loose and we had to improvise with flour and cornstarch to thicken it to use in our ravioli. 6) We just finished attempting to thicken our filling and turned back around to the zoom to find out it ended on all of us. Our friends and us setup our own Zoom meeting after we were cut off so we could finish making the meal together.


Very helpful and partner chef


Had a great time with Chef Rishika! She was friendly and super helpful with multiple different substitute suggestions if you didn't have the exact ingredients. Would highly recommend the class. Food was super tasty


Absolutely delicious results and very friendly, inclusive, and knowledgeable chef. Note for others considering this class: we were very glad we followed the instructions to prep ahead of time, and that there were 2 of us (class moves at a brisk pace, and we are slow cooks ;)


We had fun and the food was delicious! You gotta be able to laugh at yourself!


Chef Rishika was really fun and easy to follow. Wasn't sure how this experience was going to be, but so thrilled we did it. Will definitely do it again!


This was my first class through CozyMeal and I loved it! Chef Rishika was engaging, knowledgeable, and very helpful. She managed a full class beautifully and was able to help those experiencing issues while keeping the class moving along! The food was incredible! I highly recommend taking this class! You won't be disappointed!


Our family loved our cooking event with Chef Rishika! She was patient, helpful, and humorous as she guided us through making naan (something we weren't sure we could do)! Would definitely recommend her and consider taking some of her other classes.


Friendly and knowledge chef... the class was a lot of fun. Chef Rishika was able to help us troubleshoot and engage with everyone via Zoom. Highly recommended!


We absolutely loved the way everything tasted, but the duration of the experience was more than double as long as it was supposed to be (3 hours)... which made for a pretty ravenous audience! The vino helped to fill our bellies for a short while, but you know how any sort of fermented beverage on an empty stomach goes lol. We're happy to have gleaned some culinary tricks to put into practice in our own kitchen, so many thanks for that, Chef!


Rishika was a lot of fun, patient, funny, and really enhanced the experience.


This was a great experience. Had a lot of fun!!


Great!


Great class, dishes were excellent and we had fun cooking with Chef Rishika.


Chef Rishika was so pleasant and enjoyable to learn from. Wonderful directions and tips. Helpful personalized feedback. Our chicken tikka masala and naan were delicious.


Rishika was friendly, funny, and knowledgable. I got the Indian Street Food class with her for my family as a gift for my parents, and we had a great time. She made the recipes easy to follow and we all came away with some delicious food.


Chef Rishika was so great. she is patient and very good at her craft. This was my first class and I really enjoyed the experience - it was a lot of fun! Thanks so much Chef!


Chef Rishika was interactive, gave good feedback, and was patient . The class was very fun and the food turned out amazing. Thanks so much for a great experience!


Chef Rishika was wonderful. The recipes were great, and she checked in with all of our participants along the way to make sure we were following along ok. Some of us mis-measured a few ingredients, and Chef Rishika was able to notice that something didn't quite look right, and she was able to intervene and help correct. She also managed the video tech very well with our group of older generations :-) The recipes were very good and flavorful - I can't believe those flavors came from my kitchen! We are all excited to make these recipes again soon.


This class exceeded my expectations! What a fun way to spend the evening. Rishika taught us how to improvise along the way while being encouraging and teaching us some tricks as well as some new ways to make a classic pizza. Enjoyed her company and the food was delicious!


Rishika and the meal were both awesome! This was my first Cozymeal class, and I do feel the mix of both cooking and technical aptitude amidst a group of strangers is a struggle, but Rishika managed it well and the class was a fun experience.


Enjoyed the class. I can definitely make this again. My family enjoyed it and gave me the thumbs up to make it again. My kids ages are 3, 4, two teens, and 20 year old. Thank you Chef Rishika.


Rishika was fantastic! I booked a private virtual class for my family. There were 6 different households dialed in, and to make it more complicated, one household had kids who were helping cook, and one was quadrupling the given recipe. She was so patient and helpful, making sure everyone was keeping up and was able to make it from beginning to end. We loved the food, and had a great time!


The chicken tikka masala and homemade naan was incredible. I will make this meal again!


This was so awesome, Rishika was really fun and knowledgeable and WOW was the recipe ever good! She was super patience with us all. So happy we chose this one! Im really happy that we read the reviews. It wasnt clear on the outline that everything had to be prepped ahead of time.


Chef Rishika was great and the food was delicious. However, the prep work instructions were not as clear as other classes, so be sure to review the ingredients list and recipes very carefully before hand.


Chef Rishika was wonderful and very informative! Highly recommend.


Chef Rishika was great and it was great fun. The only problem was the recipe we received in advance was slightly different than the recipe used in the class.


Good class but you should have everything ready to go before the class. The chef goes quickly! Food was great.


Chef Rishika was pleasant and knowledgeable. However, the ingredient list and recipes were not the same as the ones used in the experience. Because of this, I bought mustard oil expressly for the lesson, but Chef Rishika informed us it is illegal to use mustard oil to cook with in the United States. That was just one example. Also, this class would be best with at least two people. I was alone and felt rushed to do everything, and I am very comfortable in the kitchen. Someone else working with me would have been more enjoyable.


Thank you chef! we had a great time and the food was delicious :-)


Great chance to learn a new cuisine! I never would have dared to try these recipes on my own but Chef Rishika made it totally accessible. I also was able to easily gift the course and they loved it! Was so fun to cook together even though we are apart. My only feedback is that it would have been to give more details about equipment needed (ie number of bowls, blender, etc) in advance. Note to self: DO prep and measure in advance!!!! Chef Rishika was so patient but it wouldn't have been easier if we'd all been more prepared. Great experience, would definitely take another Cozymeal course.


Yummy


Had a lot of fun and would totally take another class with chef Rishika


The class was so fun! The meal turned out delicious, and my family loved it too!


Food was fantastic but the conversions made it difficult to prepare ingredients in advance. She was extremely patient with the class members and checked in often.


Chef Rishika was an excellent teacher and kept the class moving at a perfect pace. She always had the answer on what to substitute when a student didn't have all the ingredients. End product tasted great!


The class was really fun! I learned a lot and the food was delicious. Thank you so much for a really fun night!


I enjoyed the class. The food was delicious (and we had enough leftovers for today!) and Rishika was kind and helpful during the class! I will say that I thought the class was too fast. My husband and I are good in the kitchen and we felt rushed, maybe because we were trying to cook for two people. I think the menu could be accomplished with less rush if it were made more clear before the class that you should premeasure everything out into bowls before starting. We had all of the ingredients out but did not pre-measure, and since the instructor was cooking for one, and we were cooking for two, it took us more time to chop and prepare ingredients so it felt like we were rushing. That said, this was our first class and we would definitely do another class with Rishika! Next time we might not double the recipe, since it was definitely enough for two people to eat! We will definitely make this food again.


The stuffed parathas were delicious!


Chef Rishika was awesome! She is so prepared, engaged with us immediately and gave great 'secret' tips for all sorts of things from corriander to delicious juice ideas. All of that AND the food, paratha and aloo chaat, were delicious!! We will look to take a class from her again! Great night!!!


We have done three cozymeals. All of them were great, but Chef Rishika's was far and above the other ones. She was very patient with everyone and was there to lead, help, and instruct. She talked to each person in the class several times to confirm they were following along. She was clearly invested in the outcomes of everyone in the class. Plus, the food was delicious.


A great class and a tasty meal. Rishika was clear and patient with her instructions and feedback. Would happily recommend to friends.


Great fun and very tasty food. Hard to keep up, but good teacher.


Rishika, you did a wonderful job! My wife and I enjoyed your class a lot and look forward to making that meal again and again. :) When giving the ingredients and how much, if you could repeat that part..we would make a noise, or a comment to each other, and miss what you said. We hate to slow up the class to ask too many questions. Please know you were very welcoming and were patient with all of us. :D. We hope to take another class with you. Mark and Kellie


Rishika was a thorough professional and a great teacher! She brings together a very fine understanding of nuances of cooking while explaining why are we doing something in a particular way! Very very engaging! My finacee and I had a great time as she loves Italian and doing a cooking class together was the perfect way to usher in the new year! I highly recommend this class by Rishika!


Chef Rishika is lovely, the online class format was fun, and the food we made was unbelievably delicious. The written recipes that we received beforehand were quite different from what we ended up doing in the class (in quantities, ingredients, and directions) so that ended up creating some confusion and stress for me during the quick-paced class. But in the end I would up with an incredible dinner that my family loved, and the know-how to do it again. Thanks for a fun and informative afternoon!


It was a great experience to learn how to cook different foods. Chef Rishika made sure everyone was on same page and is a great instructor with a lot of skill. Thank you CozyMeals for the experience for my best friends birthday it was fun.


Chef Rishika is wonderful - very patient and easy to follow along. Chicken tikka masala and naan turned out great!


Naan is very good. Rishika is very patience with cooking. Chicken curry also good.


It would be helpful to provide the recipes with measurements in advance next time. Food was delicious and the Chef did a great job as we went through the cooking experience!


Food was great!


So much fun! Even better than I was expecting and the food was fantastic! Rishika, you are great and such a sweetheart.


Such a delightful evening! Chef Rishika was sweet, kind, and resourceful. She asked to check consistency along the way by asking us to show her our progress. Chef definitely knows her way around the kitchen! My husband and I couldn't get enough of everything we made ~ it was all absolutely delicious! We'll definitely be connecting with Chef Rishika for additional Indian-inspired dishes in the future. Thanks, Chef! If you're signing up for this class, get to know your community by seeking out your local uncle and auntie at an Indian grocery store! You'll be thankful that you did!


I'll start with saying that the food was delicious. I had a hard time following the chef though. I found myself confused about ratios of food I was supposed to be using a few times. I was also lost at which recipe we were working on at any given moment. It would be a good idea to send a more elaborate email with your expectations of what should be prepped (flour should be measured and in a bowl, cauliflower should be grated, etc). I would also put the serving amounts and ratios on the recipe. There were a few times that we started making a recipe and the food ratios would be mentioned after we already mixed a few items (flour should be 75% whole wheat/white- I think most people used a 50/50 ratio because this wasn't mentioned until after the dough was made). Make sure that people are very aware of ratios so they can modify the servings they are making.


This was such a great class. It was my first time cooking Indian food. The teacher was really good. Lots of personalized attention if u need it (and I did). The food was the best!


We loved our class! Chef Rishika provides very good step by step instruction and pays lots of personal attention to attendees. The food was delicious. Our only comment would be to provide more detailed instructions about what people should do ahead of time to prepare. That said, we were able to keep up and make all of the dishes without doing any prep beforehand.


Rishika was enthusiastic, knowledgeable and patient. She made sure everyone was comfortable with the cooking steps before moving onto the next one. The food was fabulous! Highly recommended.


Chef Rishika was fantastic. The recipes were actually very simple to follow and she explained the steps as we went. It was also great to hear some of the tips and tricks along the way. I'd be happy to do another class with her.


Chef Rishika was really great. She is patient and easy to get along with. She was very thorough an explaining things and letting the guests do it as well. I booked a lesson with her for my brother's 30th birthday and he really enjoyed the experience! Thank you!


Chef Rishika made this evening so enjoyable! Her knowledge of the cuisine was spectacular. She not only made sure that my girlfriend and I understood each step of the cooking process, but she was also lovely to get to know. Would highly recommend her to anyone!


Your review on Cozymeal: Chef Rishika was so lovely and hospitable. We had an amazing time cooking Italian cuisine with her, and learning from her extensive knowledge about cooking from having worked all over the world. I highly recommend booking a cooking lesson with Chef Rishika!


Chef Rishika was so lovely and hospitable. We had an amazing time cooking Italian cuisine with her, and learning from her extensive knowledge about cooking from having worked all over the world. I highly recommend booking a cooking lesson with Chef Rishika!


My girlfriend and I had an excellent time with Rishika! She is a body of knowledge for all things Indian spices and was a pleasure to cook with. I would recommend her to anyone


We had a wonderful evening and made a great meal picking up all kinds of techniques for preparing and cooking food. Chef Rishika made us feel comfortable from the moment we arrived and shared lots of anecdotes from her experiences cooking around the world. The evening was not at all rushed - she allowed the time necessary to prepare and cook a truly delicious meal.


It was an amazing funny and learning evening! Chef Rishika is a very kind woman. We had a very good moment and the meal was delicious ! Thanks to Jonathan too. Both of them were the best cooking teacher of Toronto. Can't wait to learn again with them :) I think it was the best gift idea I had. I recommend 100%


Chef Rishika has some great culinary knowledge to share and does so in a warm and inviting way. Her demonstrations and teaching will walk you through understanding not only the how but also the why. You will learn about the ingredients and why they are prepared and mixed in a particular order. Chef Rishiki will also tell you where the ingredients are available locally so that you too will be in the know!
Guest reviews for Chef Rishika


I have never enjoyed cooking before like I have with Chef Rishika teaching us . She is so amazing , funny and makes cooking look easy and tasty. Give her class a try


I have always wanted to cook Indian food , but could never make it taste like how I eat in restaurants. A class with Chef Rishika got me to cook Indian food that tastes so so good and authentic. Absolutely love her


It is always a fun time to have Rishika teach some cool kitchen tricks and hacks. She makes cooking looks so easy and taste amazing. Really, enjoy her classes
Other Online Cooking Class Experiences you may like
Local Grocer Delivery Available!
$ 39 Per device
75-minute class hosted on Zoom. Tax included.
---

Private parties, team building or a large group?
Message Us
Meet your chef

---
Chef Rishika is a passionate and knowledgable chef with a degree in culinary arts and extensive training in baking and bread making. The bulk of her experience includes cooking for five-star hotels, where she has developed valuable skills that have helped shaped her into the chef she is today. Chef Rishika believes every cooking opportunity is a chance to grow, and as she continues to expand her own expertise, she looks forward to sharing her knowledge with you.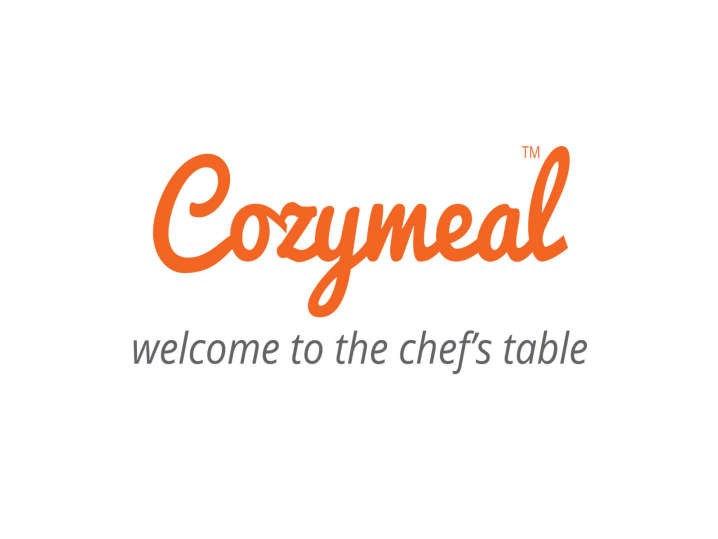 Want Even More Culinary Inspiration?
Exclusive deals, cookbooks and our best tips for home cooks — free and straight to your inbox. PLUS: 500 Rewards Points.
YOU'RE IN!
Thank you for signing up for our mailing list.
© CozymealTM, Inc. 2013-2021 - Phone: (437) 266-7555
439 University Avenue, 5th Floor, Toronto, Ontario, M5G1Y8