Demonstration Baking Class - Classic Chocolate Desserts
Demonstration Baking Class - Classic Chocolate Desserts
120 reviews
120 reviews
Learn to prepare two rich chocolate desserts in this baking class in San Francisco!
In this baking class, Chef Jean Yves will teach you to prepare two decadent chocolate desserts, a molten lava cake and a flourless chocolate cake. You will learn tips along the way about how to whip airy egg whites, how to prepare a smooth and silky ganache, and how to create whimsical decorations with sugar. Each of the recipes is simple to learn, so you'll be prepared to make them at home and impress your friends and family.

After the class, Chef Jean Yves will provide recipes for you to take home.

Guests are welcome to bring wine and beer to enjoy during the class.
Molten Chocolate Cake
With chocolate fondant and raspberry coulis
Flourless Chocolate Cake
With walnuts and citrus
Most dietary restrictions can be accommodated if noted prior to the event. Please mention this in the message field when you submit your booking request as adjustments to recipes cannot be made during class.
Minimum Guests

2

Maximum Guests

4

Meal Courses

2

Event Duration

2 hours

Labels

Baking, French, Gourmet, Pastry
Reviews guests left for this experience


Great teacher! Easy to follow- explained a lot of chemistry and physics behind each process. Would do it again!! Highly recommended


Chef Jean was amazing. I definitely recommend his class. We enjoyed his company and his baking tips. The result was absolutely delicious ? Loved it!


Hilarious and talented teacher


Very fun learning experience.


Chef Jean was so much fun! He was well prepared and taught us useful techniques to improve our baking. He is very knowledgable about pastry making and a very funny guy. You will definitely have a great time if you take a class with him!


Chef Jean was awesome!!! So hilarious and fun!! We loved how he sprinkled in science while explaining how the flavors are harmonized and elevated! Truly a wonderful experience full of laughter, education, and yummy treats!


Chef Jean is a great time - wonderfully energetic as a host, clearly knowledgeable about his craft, and delightful to cook with.


Super fun, funny, and fabulously delicious


At the outset, I would like to thank Chef for hosting us and making time, however, the experience was far from joyful. We love food, both cooking and eating, and were really looking forward to this class as a celebration for our anniversary. Taste, ambiance, hospitality, recipe, technique - i wasn't impressed with anything. 1. There was very little involvement from the participants. 2. The raspberry coolie was made halfheartedly and that's why it tasted really bad 3. Everything that we made did not taste good. I am a huge fan of desserts and we try different ones from different bakeries. 4. We were standing throughout, which is totally okay when we cook. I feel hospitality says that we sit down at least when we are eating. 5. The two other participants were nice and jovial. That was what kept the atmosphere alive. I am sure Chef has done some great work in life and full respect to that. But hosting a cooking class calls for a different skill set.


Chef Jean was very knowledgeable and very fun. We enjoyed his yummy and happy educational session very much.


A truly wonderful experience! I took my 10 year old niece to a chocolate baking class with Chef Jean Yves and she was simply delighted. He was so patient with her and spoke to her like she was a confident adult, rather than a kid.... and in turn, it made her more confident. She was so proud to share what she learned with her parents and loved having the family taste the delicious chocolate torte she made!


I did the lava cake and floorless chocolate cake with my girlfriend. Chef Jean was highly entertaining, and the desserts were delicious (coming from a guy who is picky about sweets). We had a lot of fun with him, and would highly recommend this experience!


Chef Jean Yves was funny and entertaining but most importantly, he made sure we understood the science behind what we were doing. It was a fun class!


Loved this experience, Chef Jean Yves is amazing!!!


I had an amazing time. Chef Jean Yves was informative, interesting, and the chocolate desserts were amazing. I can't wait to try this for my family and friends.


I had a very nice time learning from Chef Jean, it was fun and things are delicious!


Chef Jean Yves was fantastic and humorous. This would be 5/5 except our class was way overbooked. I intended the event to be intimate since it was an anniversary celebration, I booked 3 weeks in advance for this purpose. The maximum number of students should have been 4, but there were 7 of us. Even Chef Jean was confused and perplexed at the situation. He even thought that I only paid for 1 person...which I had not. Note to Cozymeal--please fix this problem otherwise, I would not recommend your platform to anyone.


I learned the techniques. Very amazing. Thank you


So much fun learning about the chemistry and history of good. Chef was so warm and funny!


Chef Jean was very fun and informative. He kept us interested throughout the class. Totally recommend him.


Fun, informative and Chef Jean made it feel so easy.


Chef Jean Yves was great! We learned so much and had a blast!


My girlfriends and I had such a good time learning to bake chocolate desserts with Chef Jean Yves! He came to our home and was super prepared, extremely informative, and such a gracious and fun Chef to learn from! The cakes have such distinctive texture and flavor and we're so glad we learned from someone who could make baking feel approachable and enjoyable! Would highly recommend this cozymeal class to others!


Very personable, professional and knowledgeable. Bring your questions on anything you'd like to know about sourcing top quality ingredients in San Francisco—Chef Jean Yves has the answers. Fun, informal setting. Great way to meet people.


What a wonderful experience! Chef Jean Yves was patient, humorous and experienced. He is a great teacher and the desserts were delectable! Definitely an unforgettable night!


Awesome experience. Wonderful flavors. Great people.


It was an amazing experience!!! Perfect couple activity. Intimate, personalized treatment and Chef Yves's experience at full display.


Jean Yves is awesome! Can't wait to go again, I highly recommend his class.


Jean Yves was very welcoming, entertaining and willing to teach! We had a great time cooking with him and learned quite a bit! We can't wait to try out these new recipes at home.


Great fun. Chef was patient, gracious, well organized and funny. I'd recommend it.


Chef Jean was a great instructor! I love the class, learned so much. Thank you!


Chef Jean Yves was very welcoming and taught us how to bake two types of chocolate desserts. It was a super fun experience and we truly had a great time. You can tell that Chef Jean Yves is extremely experienced and talented - he described to us the logic behind baking and this was one of our favorite cooking classes we have taken. We would recommend him to anyone regardless of their baking experience.


Awesome experience! Chef Jean was great and so were the cakes!


The classic chocolate dessert class with Chef Jean Yves was awesome! It was fun and informative. We learned a lot about baking with chocolate and we made 2 delicious chocolate desserts. Chef Jean Yves is very talented and also has a great sense of humor, so get ready to have fun!


Chef Jean-Yves creates a fantastic, warm, home feeling to his cooking classes. We enjoyed his quick witted humor and his vast knowledge of all things pastries. Would absolutely attend another one of his courses.


Great class! Jean Yves is a funny and dynamic teacher and the cakes were delicious!


Chef Jean Yves hosted us in his home to make two amazing desserts. Our family demonstrated our skills with the different tasks (demonstrated by Jean) and learned key tips for the best finished product. Was a very relaxing, fun, and tasty time!


My granddaughter was visiting from NC and thoroughly enjoyed the chocolate desserts class. Chef Yves was warm, engaging and knowledgeable. We appreciate his time.


Chef Jean Yves was wonderful! He's incredibly knowledgeable, personable, and enthusiastic. We not only learned many tips about baking, but we felt very welcomed into his home and kitchen. We plan to return to learn more!


It was a wonderful experience. Chef Jean Yves is a true professional. We totally enjoyed the time!


Was delightful experience, and honor to work with great chef,his talent and experience is superb, Thank you for great evening,Kozeta


Great!


Chef Jean Yves is very friendly and full of incredible culinary tips! You will have a great time and learn something too.


Chef Jean Yves was fantastic, very knowledgeable and engaging. He really kept the experience fun and we learned a ton of tips and tricks.


Great time!


Chef Jean was amazing... the class felt so authentic and like you were a bakers apprentice. It is comfortable and in his home. It was so much fun and a special experience where you meet people you might never have crossed paths with and enjoy great conversation over baking and desert!


Chef Jean was such a pleasure! He was kind, informative, and charismatic. I was very surprised at how much I learned from listening and watching him make the desserts. And at the end, the food turned out delicious. Chef Jean was the perfect host and my friend and I enjoyed ourselves greatly. I would absolutely come back for another course.


Chef Jean was great with my teenage daughter and I. He is a whiz in the kitchen, super personable, and really explains the techniques well. This was a great experience, I highly recommend Chef Jean!


Chef Jean Yves is amazing! My date and I had an amazing time learning how to making chocolate cake.


Chef Jean Yves was wonderful! his home was welcoming and he taught my daughter and I how to make elegant and yet simple desserts that we will definitely be able to make at home. I highly recommend Chef Jean Yves!!


My girlfriend and I had so much fun baking with Jean! We learned & laughed a lot, and we will definitely be using his recipes more in the future. Jean made us feel extremely welcome, and he's amazing at what he does. We were disappointed that we left half of the flourless chocolate cake behind in Jean's kitchen! :( So don't be like us and leave your food behind! :) I would absolutely love to do another class with Jean and would highly recommend him.


It was a great experience to learn from a master of pastries. He was very knowledgable not only in what we were baking but various desserts. It was great to have gotten his pastry book after class as well to try his other recipes at home


We had such a great time with Chef jean Yves! We learned a bunch, enjoyed his stories and learning his techniques, and at amazing food. Highly recommended!


My husband and I had a great time with Chef Jean Yves. He is extremely welcoming and makes you feel comfortable the second you step into his home. The cakes we baked were delicious. I've been dreaming of lava cake and candied lemon peel since we left.


We had a delightful time! Chef Jean Yves is funny, knowledgeable, and has had a fascinating career. Anyone would have a great and informative time at one of his classes.


What an experience! Chef Jean is an incredible, personable teacher and extremely knowledgeable at his craft. His class shows how simple baking can be with with the right methods taken. Not to mention, the desserts are absolutely delicious. I highly recommend his class and would definitely love to learn from him again.


Chef Jean Yves was eager to share his knowledge and love for creating delicious desserts! He shared easy to remember tips and tricks and was extraordinarily friendly. He brought humor and a ton of personality to the kitchen. And the end products were 2 different amazing chocolate cakes and great company. My husband and I would definitely recommend Chef Jean Yves!


Chef Jean really knows how to cook! More importantly, he knows how to teach. I booked his chocolate desserts class for a date night. My date had way more advanced culinary skills than I did, but Chef Jean explained everything to me. We had such a great time. My favorite part was learning how to make our cakes look pretty. I can't wait to put my new skills to work. My roommate is already enjoying some of the cake I brought home.


I took my friends to the chocolate dessert class for a bachelorette party and everyone had a great time! I didn't realize that the class was at the chef's apartment so when we first got there, we were a little uncomfortable. But that only lasted 10 minutes or so and then the chef brought us all out of our shells. He was very nice and funny and we learned a lot of tips for baking. We all walked out of the class laughing and talking about how much fun it was.


Chef Jean was fantastic! It was a pleasure taking a class with him and far exceeded our expectations. We highly recommend his classes for anyone interested in a great lesson and a good time.


What a pleasant evening! Jean-Yves is not just a skilled pastry chef, but a gracious host and entertaining raconteur. The desserts we prepared were as good or better than in any number of fine restaurants where we've eaten. Looking forward to seeing if we can replicate our success at home with his recipes!


We loved it! Thank you Chef Jean Yves for the excellent class. Thanks to this class, we can now make actually good chocolate desserts :)




Our evening with Chef Jean exceeded our expectations for a casual evening of learning about baking delicious desserts as a family. It was very relaxing and fun time and would definitely recommend it to others.


We loved it! Thank you chef Jean-Yves for the wonderful class.


Jean-Yve, one of the west coast's best pâtissier, prepared some delicious chocolate desserts, sharing his secrets. He was patient with the beginners and generous with his culinary advice. Highly recommend this class for either beginner or advanced chefs.


What a great evening! Jean Yves was very welcoming, accommodating, and generous. It felt more like a dinner party at Jean Yves' home than a formal cooking lesson, which was fantastic. That said, Jean Yves was an excellent teacher and gave us a host of useful tips for making awesome deserts. I highly recommend Jean Yves to anyone looking for a relaxing yet educational evening with a top chef.


We had Chef Jean Ives come to our home for a private dessert making class with friends. This was one of the best experiences we have had as a group so far. Looking forward to our next Cozymeal experience :)


I like to think I know a thing or two about pastry, but after just 2 hours with Jean Yves I realized how much more there is to learn. He's a charming and patient teacher, and makes some incredibly rich, phenomenally delicious chocolate desserts. I can't wait to take my next class with Jean Yves, and to show off my new desserts!


I enjoyed everything Jean-Yves baked, especially the molten lava cake. It was the perfect consistency and went so well with the raspberry coulis! Chef Jean-Yves is so charismatic and skillful and offers a lot of helpful baking tips. I hope to prepare his chocolate desserts for my friends in the future!
Reviews guests left for other experiences with Chef Jean Yves


Chef Jean was amazing! My wife and I thoroughly enjoyed the cooking experience and the conversation.


Chef Jean Yves is an amazing teacher! We had so much fun making some delicious pastries. He broke down the recipe and highlighted the key steps to making a truly yummy and beautiful cream puff. It's all about the science and texture. We will absolutely sign up for another class soon! Merci beaucoup!


This was a birthday present for my fiancee, she loves baking and creating a layer cake would add a new level to her baking. Chef Jean Yves exceeded all expections. He brings 46 years of experience where it's not just about the recipe and measurements but technique and feeling. He is truly a gem!


Good Experience. Loved the small size class- we were only 3. even though it was an observation class we got to do some stuff. Now need to try at home.


Super friendly. Made the experience very fun and the cream puffs were delicious!


Chef Jean was friendly and fun! He was very informative of the science behind baking and surprised us with his comedic side!


This was a surprise birthday gift for my wife and the Chef definitely exceeded all expectations. We had so much fun enjoying the conversation and learning from a true master. Can't wait to book again for my wife and daughter!


The team had a blast and said they learned a ton. We will likely book another event in the future. Thanks so much!


Lovely time with Chef Jean Yves. Lots of laughs, lots of sugar, lots of love for France. Happy Bastille Day. And thank you for everything.


Chef Jean Yves was very entertaining, knowledgeable, and attentive to detail. He explained several baking techniques and the reasons behind them. He taught us with humor, which made the class so much fun! Not only did we learn how to make a Bûche de Noël, we also learned how to make a cake carrier from a cardboard box. I would definitely take a class from him again.


We arrived to make a basic layer cake, and we left with a spectacular dessert. It was fun to make, interesting, but a bit challenging with his French accent. Overall, an enjoyable cooking class!


My son and I had a great time with Chef Yves. Loved meeting in his home - very personal. He gave us lots of opportunities to help, answered a thousand questions, taught us cool techniques, and the cake we made was incredible. Plus, we loved all his stories. You'll have a great time!


Great learning experience for home baking with a professional teacher. The chef's funny and approachable, demystifies French baking with step by step explainations and had us help along the way. We also got to eat the delicious product and take a slice home for our family!


Chef Jean Yves was really fun, he shared a lot of interesting stories and the cream puffs we made were really good! I am very glad I participated.


He had a good personality!!! We enjoyed our experience and learned some good tips. We will definitely do another one of his classes!!


My wife and I were celebrating an anniversary and had a fanstastic experience with Chef Yves. He's funny, relaxed and very informative! Highly recommended.


Chef Jean was a gracious and personable instructor. He was phenomenal at presenting complex concepts in an easy-to-understand manner. We had a memorable experience and would do it again.


Chef Jean was very knowledgeable and it was a pleasure to learn from him! It would have been nice to be able to take home all the cream puffs that we made.


Chef Jean Yves is amazing! My son and I took his lesson on the classic, traditional Christmas Yule log. Chef Jean was very gracious, and generous with his knowledge. To be taught by such a skillful chef was an unforgettable experience for my son and I. We want to sign up for all his classes!


My girlfriend and I could not be happier about Chef Jean-Yves class. It was like spending time with family. Chef made us feel at home and welcome. He walked us through the recipes with insights, jokes, and a good nature the whole time. Having spent my childhood growing up in France, it was delight for Chef Jean-Yves to switch between English and French. He even gave my girlfriend and I tips on some traditional French recipes we have been trying our hand at. The whole experience really brought me back to my childhood and it was a delight. It was meant to be that he suggested going to Chapeau! (a French restaurant) after and I had already had a reservation booked. And, of course, the two cakes we made were absolutely fantastic. We can't wait to make them at home and impress our friends!


Chef Jean was extremely knowledgeable about pastry making and gave many great tips. He had a warm and inviting personality that made it extra fun!


Fantastic class, delicious food, Chef Jean Yves is fun and extremely knowledgable. He's the real deal of Pastry Chefs. Highly recommend.


Fantastic time at the Chef's place! Had a great time cooking and joking and learning. Definitely worth it.


great experience!


Super fun! Chef Jean Yves is amazing


Jean Yves was absolutely delightful! This is such a fun class and highly recommend it. The cake turned out beautifully and very tasty!!


Chef Jean Yves was delightful, down-to-earth, and a pleasure to learn from. Highly recommend him and will definitely be taking some more classes with him.


My daughter and I had a first rate experience baking with Chef Jean Yves. Not only is he an expert at his craft, but he is engaging and funny too. We learned some valuable techniques we can use at home when working with chocolate and sponge cake. I would highly recommend the experience.


Great experience, lots of fun and learned a lot


Chef Jean Yves was a pleasure. He was so informative and made the entire experience so enjoyable!


Excellent session making a delicious chocolate layer cake from scratch. All done in a relaxed and informative manner. Chef Jean Yves was most knowledgable and able to answer all of our questions, and provide clear explanations of how to make a professional quality cake. Most certainly looking forward to taking future classes with Jean Yves.


Amazing experience! Chef is an excellent teacher and great guy to hang out with. The cake was amazing. Thanks for everything.


We arranged a class with Chef Jean as an off-site event for our small startup (6 people). It was a great chance to get to know the team. We were apprehensive at first, as it was held at the Chef's apartment but he was a gracious host and was able to lighten the mood almost instantly. We had a fantastic time learning from him and will definitely be planning another event! Thank you Chef Jean for sharing your knowledge, opening your home and most of all for entertaining us in a way that brought us closer together. Wishing you the best, The Ascend Team


My husband and I took a class with Chef Jean Yves as part of our anniversary celebration and we had a great time. Chef Jean Yves was clearly extremely knowledgeable and experienced, and the cakes turned out amazing! He gave us great tips for making the cakes ourselves at home and I'm looking forward to making them soon. On top of this, he was funny and entertaining and made sure we had a great time during class. Would definitely recommend!


Imagine an MOF teaching a buche de noel? Awesome instructor. Fun class.


Thanks so much chef! Great way to spend vday.


Chef Jean Yves responded to me quickly and kept me informed about the status of the class. Unfortunately, the class had to be cancelled because there weren't any other students that signed up. He requested that I join a later class. But I am not able to do that as I am in San Francisco for only a few days on a business trip with my husband. The cost of the class was removed from my account and I haven't seen a refund to my account yet.


Great experience and tasty food!


Great baking class! Thank you for the fun evening!


We booked the cake making class with Chef Jean Yves through Cozymeal. Jean Yves is a very gifted chef who really knows what he is doing while at the same time being able to explain everything very well. The class was so much fun and we really enjoyed the end product.


Jean Yves is no doubt a master at his craft. He is extremely knowledgable about french pastries, especially sugar. I asked several questions about eggs and whatever intimidated me about pastries and he delivered clear and scientifically-backed answers which I will forever carry with me on my baking journey. I enjoyed the chocolate flourless cake so much that I'm trying it on my own now!


I loved the class! I learned a lot of tips and tricks from chef Jean Yves, and we also made a perfect lava cake and flourless chocolate cake! He is also a very humorous and kind man. We talked a bit while we were waiting for the cake to bake. My mo loved the cake that we baked with Jean. It was really good!






We booked the dessert making class with Chef Jean Yves and had a fabulous time.


What a wonderful baking class. Thank you for the great time Chef Jean Yves!






Delicious desserts prepared under the guidance of a wonderful chef. Thank you for the great experience!


This was such a fun baking class! Chef Jean Yves is a wonderful and very knowledgable Chef...and the result of our work was simply delicious!
Other Cooking Class Experiences you may like
Can be used for any experience or cookware
Meet your chef
---
A winner of the esteemed MOF Pastry title, designating him a "Master Craftsman," Chef Jean Yves has served various political leaders and VIP clients. He specializes in traditional French pastry and the artistry of sugar, has owned several pastry shops in San Francisco, and published a French pastry cookbook. With over 40 years experience in pastry, Chef Jean Yves is ready to share his mastery of combining butter, sugar, eggs, flour, and chocolate to make unique desserts. Bon appétit!
Flexible booking: Cancel or reschedule this event's reservation for free up to 48 hours before the event.
This experience is not refundable as it includes a meal kit.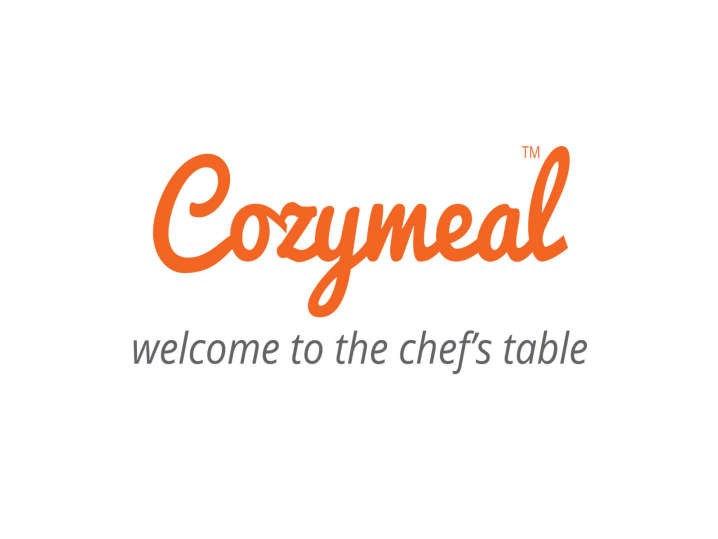 This website uses cookies to enhance user experience and to analyze performance and traffic on our website.
We also share information about your use of our site with our social media, advertising and analytics partners.
This website uses cookies to enhance user experience and to analyze performance and traffic on our website. We also share information about your use of our site with our social media, advertising and analytics partners.
Accept