Cooking Class - The Art of San Francisco Sourdough
Cooking Class - The Art of San Francisco Sourdough
37 reviews
37 reviews
Spend the day wrapped up in the aroma of a freshly baked, naturally-leavened sourdough loaf.
In this hands-on class, you'll learn the techniques for shaping, scoring, and baking artisan-quality, naturally leavened sourdough bread. Chef Cat will discuss starter care and maintenance and have you practice scaling ingredients, mixing by hand, and developing dough strength over a series of stretch and folds.

You will go home with your own loaf that was scored and baked in class, plus you'll leave with a professional-quality banneton bread proofing basket and bread dough that you will develop in class and can bake at home the next day. In class, you'll share the bread you baked accompanied by a savory cheese and charcuterie platter.

Guests are welcome to bring wine and beer to enjoy during the class.
Freshly Scored and Baked Sourdough Bread
Served with assorted cheese and charcuterie
Most dietary restrictions can be accommodated if noted prior to the event. Please mention this in the message field when you submit your booking request as adjustments to recipes cannot be made during class.
Minimum Guests

6

Maximum Guests

14

Meal Courses

1

Event Duration

3 hours

Labels

Baking, Couples, Fun, Group, Singles
Reviews guests left for this experience


I really enjoy the class today!!! I am so excited about what i have learned. Chef Cat is very professional!!! And explain very well! Thank you Chef Cat!


I really enjoy the class today!!! I am so excited about what i have learned. Chef Cat is very professional!!! And explain very well! Thank you Chef Cat!


Awesome instructor, awesome class! Had the best time!


Chef Cat lead us on a fun and informative class making sourdough. The bread came out delicious and we're so excited to try out the techniques we learned using our sourdough starter!


We had an awesome time finding out how to make sourdough!


She's
Reviews guests left for other experiences with Chef Cat


Such a great experience!! I had so much fun and learned a lot, too! You can tell Chef Cat is passionate about her craft!


Chef Cat is awesome!


Amazing class with crazy delicious pizza! And we got a sourdough starter. Really fun, would definitely recommend.


Great class!


Chef Cat's pizza making class was a great experience! My wife and I were new to pizza making but chef Cat made it so easy and fun that we ended up being really proud of the pizzas we made. She kept the class fun, engaging, and full of facts that made it informative and practical. Definitely recommend this class to anyone eager to make their own pizzas!


Chef Cat is wonderful! I learned the basics of pizza making, and made a delicious vegetarian pizza. She is knowledgeable, and made me feel like a pro by the end of the session. I would definitely recommend her class to ANYONE who loves pizza.


Chef Cat is wonderful! I learned the basics of pizza making, and made a delicious vegetarian pizza. She is knowledgeable, and made me feel like a pro by the end of the session. I would definitely recommend her class to ANYONE who loves pizza.


It was a great fun experience! Chef Cat is very friendly and knowledgeable. And we got our own sourdough starter to take home plus the food we made.


Loved it. Chef Cat is the best!


Excellent presentation, demonstration , and sharing of knowledge by Shef Cat. Will try to take more classes


An amazing experience: the final product was unbelievably delicious. Never did I imagine that I will walk out feeling so confident about my pizza making abilities. The instructions were very friendly to a novice cook with clear rationale behind each step. Can't wait to try out making pizza with the dough we walked out with.


-


Chef Cat's pizza making class was phenomenal! We learned to make pizza's that could compete with Pizzeria Delfina. The class was very enjoyable and educational. Highly recommend going with a couple friends. We were fed well by the end of the night, had two balls of pizza dough to take home and a sourdough starter to continue to make more pizza in the future. This is the second class I've taken with Cat (I also highly recommend her sourdough bread making class). Cat is a natural instructor that has a ton of knowledge and an incredibly friendly demeanor.


Great fun, great food. It's s nice way to meet people over good food.


A fun, interactive learning experience making thin crust pizza....YUM! Thanks Cat....you're great!


Really great time learning from Chef Cat! Learned so much, had fun, and got to take starter home! Definitely worth the price


Chef Cat was super nice and cheerful and passionate about the class. The setting was adequate and I like how we all participate and did so in groups sometimes. The instructions of how to following the class were a bit confusing even on the sheet afterward (for newbies). I wonder about having the sheet during class. The pizza turned out incredible and I made one with the dough I brought home. I was very happy with my results! I would like to give a tip also I see that's an option but also feel the class was pricey in addition to that.


Chef Cat was amazing! She was super informative and we loved that she split the class evenly so there was both group and individual instruction. Even with a class of 11, we got to be as hands-on as we could with the process. Everything was delicious, from the appetizer, salad, and the sides and toppings options for our pizzas. Chef Cat was friendly, easy to talk to and communicate with. We were also celebrating a birthday and Chef Cat was accommodating and very pleasant about it. Would 100% do this again. If you're still thinking about it: DON'T. Just do it. You will NOT regret it!


Cat was wonderful! Really informative and hands-on experience. The pizzas we made were delicious.


Wonderful class! Informative and fun with a delicious reward. Our bagels made that day and the ones taken home to bake were so yummy. I look forward to making the next batch on my own!


It was a pleasure to learn from Chef Cat! She was upbeat and knowledgeable. I feel confident I can make bagels at home after taking the class.


Cat was great! She was informative and friendly. She created a great learning environment and wasn't good at engaging everyone. The class was very hands on!


Chef Cat was incredible! We had a wonderful time and delicious food!


Great experience all around! The focus was on the most important part - the dough! Got some great tips that I will be using in the future. Chef Cat is a great teacher and very friendly. Would love to try another class with her.


Chef Cat was very nice and open to answering questions. The food was great!


Chef Cat is extremely knowledgeable, friendly, and she will help you learn concepts to improve your culinary skills. Cat is good at adjusting her lessons to accommodate students' various levels of experience. Regardless of your cooking proficiency, you will be able to practice what's familiar as well as learn new techniques. I highly recommend taking a class—or classes!—from Chef Cat.


My team had a great time at Chef Cat's class. It was fun to cook as a group, get our hands dirty and learn all about keeping a sourdough starter alive. The pizza we cooked was delicious. I highly recommend the class!


Very informative and well-organized. I have tried to make thin-crust pizza in the past, with very mixed results. Chef Cat made it very easy and clear. This is a hands-on class - we made pizza dough, and then we each shaped our own pizza.


I loved this class! It was fun working with a small group and learning everything about the dough making process, special sourdough starters, and properly shaping the dough. Pizzas came out great and I can't wait to make more! Chef Cat was awesome.


Never did I think I could make restaurant quality pizza. Tonight, I did it thanks to the fun and delicious class with Chef Cat. This was a Christmas gift to my mom and she loved it too. Not only did we get a great lesson in pizza making and a nice meal with other students, but Chef Cat gave us some starter and dough to take home. We've got enough to make pizza for weeks!
Reviews Chef Cat received outside of Cozymeal


Cat was excellent - her knowledgeable of all things dough related was terrific and it is clear that she really is a "breaducator!" Would recommend the experience to anyone curious about dough and bread making -- the pizzas and bagels were fantastic!
Other Cooking Class Experiences you may like
Meet your chef
---
As the renowned "breaducator" at a small bread-baking company in San Francisco, Chef Cat instructs on making artisan breads you've always longed to create. Her experience and passion for all things sourdough has garnered rave reviews from students and critics alike. From teaching on how to care for a wild-yeast sourdough starter to hand throwing a crisp and flavorful pizza, Chef Cat's classes are as warm and inviting as her freshly baked breads.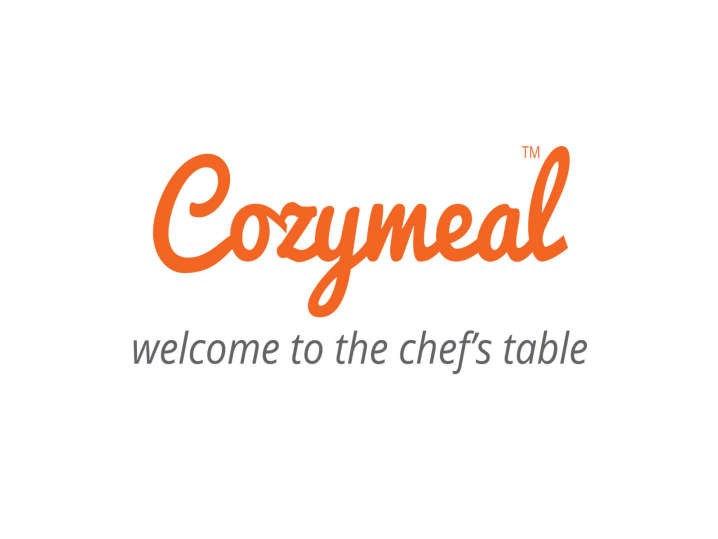 This website uses cookies to enhance user experience and to analyze performance and traffic on our website.
We also share information about your use of our site with our social media, advertising and analytics partners.
This website uses cookies to enhance user experience and to analyze performance and traffic on our website. We also share information about your use of our site with our social media, advertising and analytics partners.
Accept