Cooking Class - A Taste of South India
Cooking Class - A Taste of South India
40 reviews
40 reviews
Share Event

Discover the joys of crafting classic South Indian dosas and more with Chef Pooja.
South Indian cuisine features many traditional dishes brimming with a variety of flavors and spices. In this hands-on cooking class with Chef Pooja, you'll learn how to create a regional feast focused on well-loved street food.

Begin by crafting masala uttapam, a pancake-like starter topped with tomatoes and green chilis. Next, Chef Pooja will teach you how to prepare authentic dosas filled with spicy potato masala and served with coconut chutney, and for dessert, make chewy chocolate coconut ladoo.

Guests are welcome to bring wine and beer to enjoy during the class.
Mini Masala Uttapams
With rice, lentils, onions, tomatoes, green chili and curry leaves
Potato Curry With Homemade Dosas and Coconut Chutney
With rice, lentils, onions, green chili, cilantro and garlic
Chocolate Coconut Ladoo
With natural sugar
Most dietary restrictions can be accommodated if noted prior to the event. Please mention this in the message field when you submit your booking request as adjustments to recipes cannot be made during class.
Minimum Guests

2

Maximum Guests

13

Meal Courses

3

Event Duration

3 hours

Labels

Beginner, Couples, Group, Holiday, Indian, Vegetarian
Reviews guests left for this experience


I had a really wonderful time with Chef Pooja at her cooking class. I was pretty lucky to end up in a smaller group with other food enthusiasts, so we really got into the nitty-gritty of everything. I loved learning how to make Dosa in particular and came away from the class not just with that recipe (and others of course) but with many very practical tips. I highly recommend this class to anyone looking for an introduction to South Indian cuisine! I'm looking forward to booking my next class with her!


You've never had dosa this delicious before! Pooja was incredibly knowledgeable and patiently answered all of our cooking nerd questions! The class is well organized and so much fun. We can't wait to take more of her classes.


.


Amazing all around! I booked a class with Chef Pooja to celebrate my partner's birthday and it was the best. She is super knowledgeable, kind, and patient, so even newbies like us were able to make delicious food. We can't wait to go back for more classes and impress our friends with out new recipes.


Really enjoyed this private cooking class with Chef Pooja! She is very engaging and I have to say, I think I ate some of the best Dosas and chutneys I've ever had. So glad I know how to make this going forward. Beautiful kitchen and great experience, highly recommend!


What a great class! Chef Pooja was very knowledgable and helpful. Very patient, eager to answer a ton of questions. She's extremely flexible, ready to adapt to any level of student knowledge and interest. She creates a relaxed, friendly atmosphere, and the class was as fun as it was instructive.
Reviews guests left for other experiences with Chef Pooja


My partner and I had a blast at Chef Pooja's Asian Fusion Feast cooking class. We were warmly welcomed into her spacious and cozy kitchen, where we got hands-on experience whipping up a feast. We left the class properly stuffed and inspired to whip up the delicious recipes at home. Thanks for the fantastic experience, Chef!


Chef Pooja was excellent! We attended her class for our gf's 40th birthday celebration and we had so much fun. First of all, her house was beautiful and comforting - the perfect setting for a nice meal preparation on a Sunday. Secondly, she had everything prepared for us, so that we were set up in stations and simply cooked! Throughout the class, she explained in details what everything was and why it was recommended. The food was soooo good! I don't cook but will definitely keep the recipe and try to replicate it for my family because it was pretty easy! Overall, really enjoyed our experience as well as meting Chef Pooja and hearing her conversation. Highly recommend it!


What a fantastic experience. My wife and I treated ourselves to this class as a holiday present, and it was perfect. The food Chef Pooja cooked with us was delicious, the kitchen was spacious and beautiful, and her company was warm and engaging. We hope to take another class with her some day soon, and I would highly recommend her classes to anyone.


My wife gifted me this exceptional 2.5-hour cooking class and together we crafted a four-course vegetarian Royal North Indian Feast with Chef Pooja. She was extremely professional, gracious, and welcoming. We walked into the immaculate, amazing kitchen we all would love to have every day. Chef Pooja had prepped the fresh ingredients and made ready the spice boxes. What followed filled our tummies with happiness. We were precisely guided through the recipes, beginning with a spinach and pea kabab starter and mint chutney. Chef Pooja graciously presented our made food on a gorgeous table and with gold settings. We devoured our creation and moved back to the kitchen to pull together the rest of our menu: traditional jeera rice to combine with our butter paneer and an amazing saffron-cardamom almond pudding dessert. Together with the cooking tips, Chef Pooja wove in stories of her journeys with strands of our life stories and travels. It made for an engaging and illuminating experience. She filled in the recipes with practical suggestions to make the meals at home doable (e.g., use canned diced tomatoes for better color). We HIGHLY recommend this Cozy Meal experience. Thank Chef Pooja for the time and money well spent.


Me and my husband had a fun night with a private cooking class with Pooja! The food was incredibly delicious and and would highly recommend for anyone including team building events.


Chef Pooja was a gracious host in her beautiful house - we had a lively conversation about cooking and traveling and we got to eat absolutely delicious food. We learnt a lot from her and would highly recommend this class.


The recipes were delicious and the class was fun and easy to follow along.


My wife and I had a great experience with Chef Pooja. We received her cooking class as a holiday gift from our kids, and the class was easy to schedule. Chef Pooja was extremely well-prepared for guiding our small group to cook a delicious authentic Indian meal and moved us through the steps with ease. She provided knowledgeable commentary of the different ingredients and spices we used, and offered tips for finding and/or substituting various ingredients. We made enough food to take some home and enjoy again. Chef Pooja was gracious and warm, and we would recommend her class to anyone who'd enjoy learning to prepare Indian food.


Great class. Looking to sign up for her other classes.


I enjoyed so much the private cooking class with Chef Pooja! She is very welcoming, knowledgeable and a great host. We were walked through the recipes and felt so easy and everything we made was delicious. The class was a birthday gift for my husband and we had such a good time. Highly recommended!


My family and I attended Pooja's class on Asian Fusion. It was a great experience and will definitely be back for another class. Our ages ranged from 30 to 60, we all enjoyed the class.


Chef Pooja is very knowledgeable and experienced. The cooking class was fun. The recipes are easy to follow and scale well. Highly recommend taking all her classes.


My friend and I loved Chef Pooja's class! She was such a great host - patient, willing to answer all of our many questions, forthcoming with her knowledge and experience, and fun! She walked us step-by-step through recipes I assumed were WAY too complicated to recreate at home, but now having taken this class (and getting my thousands of questions answered), I'm excited to try them myself!


Chef Pooja was wonderful and we enjoyed our dinner tremendously. Learned a lot about Indian cooking.


Chef Pooja was fantastic! She had done the right amount of prep work so that we could spend the majority of our time doing hands-on cooking and eating the delicious food we prepared. Her recipes were clear and she was great about walking us through the steps. She also has extensive knowledge about the food and the ingredients she uses, so we felt like we learned a lot about the dishes themselves. Overall, a 5-star experience, and it felt like a quantum leap forward in our ability to produce tasty Indian food at home!


Chef Pooja was warm, friendly and a great teacher! She gave us all the tips on where to find the best paneer, how to whip up our own garam masala blend, and all the food we made was delicious with complex and layered flavors. So yum! Thank you so much Chef Pooja!!!


Excellent Experience


Chef Pooja is magnificent. This was my second cooking class and Chef Pooja outperformed the last experience. First, her home cooking area is beautiful and well laid out with plenty of space. Chef Pooja put an emphasis on making it an enjoyable experience by doing enough prep that we could just have fun with it while not enduring some of the less pleasant things, there were no onion tears, only tears of enjoying the excellent food. She also has great stories and is a wonderful conversationalist keeping everyone interested and engaged even during the lulls when we were waiting for something to cook. Chef Pooja continued by giving us very clear direction and offering excellent ideas for variation and substitution as well as great places to find ingredients. She topped it off with an exquisite table setting and giving my date and I space to enjoy the meal and each other's company. I will definitely be looking for another opportunity to cook with Chef Pooja.


I cannot recommend this class enough! Chef Pooja is an excellent teacher and the meal was absolutely delicious. She was flexible in finding a time that worked for all three of us, and it was well worth the drive from San Francisco! Plus, thanks to Chef Pooja's detailed instructions, we were able to make the meal again ourselves for my parents the following week. I am usually a disaster in the kitchen, so they were VERY impressed. Thank you!!


Food was amazing! The butter paneer was the best I've had outside of Dubai. I've always been intimidated by making Indian food at home because of all the spices but Pooja had lots of great tips on purchasing spices and gave me the confidence to buy and blend my own spices. She was a great host and teacher!


We had a great time. Chef Pooja was well prepared with everything laid out and was very knowledge with all the answers to our questions. The food was great and we even had leftovers for the next day. We've already incorporated a number of her techniques into cooking other dishes which has definitely elevated their flavor.


Chef Pooja was amazing! Beautiful place with clean and pretty utensils. She was extremely courteous and respectful. Food was amazingly tasteful with 5-star quality presentation. We had a great experience. Highly recommend!


I loved working with Chef Pooja! She is very knowledgeable about Indian and Mediterranean cuisine and she really captures the authenticity of certain dishes on her menus. She is a skilled instructor and it's clear that she has a great deal of teaching experience. I highly recommend Chef Pooja to anyone in the area!
Reviews Chef Pooja received outside of Cozymeal


Chef Pooja is lovely! The class was enjoyable. I have cooked the items many times for my friends and they simply loved it. Definitely recommend!


Chef Pooja is extremely fun to work with! I took a paneer makhani class with her a few months ago and loved it. She tells you details beyond the recipe: where her spices are sourced, how she stores them, how to improvise in recipes, how to make things vegan, and shares her stories about how her upbringing channeled her passion for food. If I were to talk about the food itself: it was YUMMY! I grew up eating Indian food but never learned how to make it myself and this class and the food reminded me of home, and she breaks down the steps so that you can follow them easily. You can tell that her recipes are well tried and tested, and that she knows food well!!


This was a fantastic class- a simple recipe but hands down the best paneer dish I've ever tasted! Pooja is a lovely teacher- patient and has great bits of advice while she guides you through the entire process. She's charming and it feels as though she's right there in the kitchen with you helping you make a healthy, nutritious meal that also tastes incredible. I would recommend this class to anyone who is looking to expand their culinary repertoire of authentic indian food. You also have a great time during the class as well!


Loved the Indian street food cooking class with Chef Pooja. The ingredient list was simple and came on time for me to be prepared for the class. The chef went with the participants skill level so the class did not feel rushed. The end result was exactly what I imagined it would taste like- yummy Mumbai street food!


Another fantastic class by Chef Pooja! She easily walks you through a multi-component dish which comes together beautifully. You can tell that Pooja has had years and years of experience perfecting the quantities and method to her cooking. This is a recipe perfect for kids and adults alike and a true taste of Indian street food. I cannot recommend this class enough- a fun time making the recipe and an incredible meal waiting for you at the end!


I loved this class! Pooja's Butter Paneer recipe is probably the best I've ever had! Her class was both fun and engaging- she even showed us how she stores all her spices and gave some tips on how to make Butter Chicken which was a nice bonus.


Pooja was welcoming and made this cooking class straightforward and fun! Additionally, the dish was delicious.


Was a wonderful experience. We had a private class with family spread out over the U.S. We are some of us not very experienced cooks yet we all had huge success with our dishes. She went at our pace and also offered a lot of alternate options. Chef Pooja has two cameras, one on her and one on the food she is preparing so it is easy to see what she is doing and worked well in a virtual session. One suggestion: In ingredients list offer few alternate ingredient options for vegan or lactose free folks. Or for a hard to find item. Thanks!


Chef Pooja was fantastic and a patient instructor with several tips for future improvements as well. Definitely would recommend her classes!


The Indian street food class was so much fun and the chef was engaging. Would definitely recommend!


I had a wonderful cooking class with Pooja. She was warm, welcoming, cheerful, patient and helped our group of ten feel so connected and supported. We made Paneer Dish together and it was a blast! She was responsive by email and a true pleasure to cook with. She moved at a great pace, waited for the slower members and took extra time with us. I loved having Pooja as our chef! She was generous to donate her time for an auction prize for cystic fibrosis. I'll definitely hire her again!
$ 129 Per person
all-inclusive: 3-hour class, 3-course meal and taxes.
---
Can be used for any experience or cookware
Meet your chef
---
As a child in a 17-person household, Chef Pooja began learning how to cook early in life, which helped her become an excellent cook and fired up her passion for excelling in the culinary world. Her time spent living in Dubai, Mumbai and California has exposed her to a variety of cultures. Now, Chef Pooja offers her knowledge and experience to students of all cooking levels, helping them become experts in Indian cooking.
Other Cooking Class Experiences you may like
Flexible booking: Cancel or reschedule this event's reservation for free up to 48 hours before the event.
This experience is not refundable as it includes a meal kit.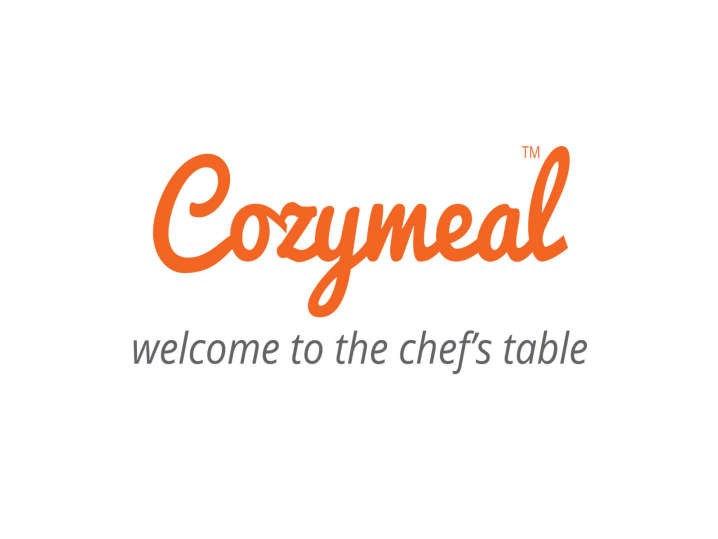 This website uses cookies to enhance user experience and to analyze performance and traffic on our website.
We also share information about your use of our site with our social media, advertising and analytics partners.
This website uses cookies to enhance user experience and to analyze performance and traffic on our website. We also share information about your use of our site with our social media, advertising and analytics partners.
Accept