Cooking Class - Irresistible Island Getaway Cuisine
Cooking Class - Irresistible Island Getaway Cuisine
70 reviews
70 reviews
COVID-19 protocols this chef will implement are:

Chef Wearing a Mask (Upon Request)
Escape to the islands in a cooking class rich with tropical ingredients and exotic flavors.
Experience Latin and Caribbean-style food for the soul in a hands-on cooking class with Chef Dock that transports you to your favorite island getaway. Decadent seafood, luscious fruit and satisfying spices come together to form the perfect tropical menu, from beginning to end.

Chef Dock will guide you through a handful of recipes, teaching you techniques that bring island cuisine to life, including fresh fish, calamari and shrimp ceviche, Cuban mojo chicken with mango and pineapple and sided by fresh plantains, and a classic rum cake for dessert.

Guests are welcome to provide wine and beer to enjoy during the class.
Ceviche
With fish, calamari, shrimp, onions, lime juice and cilantro
Cuban Mojo Mango Pineapple Chicken
Fresh Plantains
Coconut Rice and Pigeon Peas
With fresh thyme
Classic Rum Cake
Most dietary restrictions can be accommodated if noted prior to the event. Please mention this in the message field when you submit your booking request as adjustments to recipes cannot be made during class.
Minimum Guests

2

Maximum Guests

6

Meal Courses

3

Event Duration

3 hours

Labels

Couples, Date Night, Fun, Group, Latin
Reviews guests left for this experience


Awesome food and we had a great time. Thanks Chef Dock


We had a blast with Chef Dock. We all learned something new and the food was amazing. It was a great night that everyone enjoyed!


Chef Dock was the man. The evening was fun and light, and the food turned out amazing.


Chef Dock is a hoot. Terrific chef and instructor but an even better person.


Chef Dock is the man!


Check Doc was fantastic! We had a fantastic time and experienced a delicious caribbean meal. The facility was great and our party enjoyed the entire experience. We would recommend Chef Doc to anyone looking for a great meal experience.


Great experience and time. Definitely a must to do. Will be signing up for another night!


An Amazing experience!! The food was to die for and the atmosphere was perfect and intimate. Had a blast. 100% recommend!


Very fun experience. New flavors and combinations. Great location. Everyone was able to participate. The aprons that the chef provided for us to use were a nice touch.


Had a great time with Chef Dock on last night, 7/29/22! The conversation was great, the food was FLAV-OR-FUL!!! Chef Dock shares great tips that make you a better home cook. He shares information. He connects people, he helps build bonds!!! We had fun! We enjoyed good food! Thank you Chef!!


Chef Doc was amazing! We had such a great time and the food was absolutely fantastic! Our teenagers participated and loved it. He adapted his coaching per person's level of cooking experience. The food was full of unique flavor, beautiful, and the amount of was enough that we have leftovers. We will be recommending him to friends and look forward to another fun night.


The class was amazing! We had a lot of fun and it was absolutely amazing! 10/10 would recommend it!


The ease of booking and communication impressed me. I was further impressed by the fact that our chef was on time and prepared for us. We were overly impressed by the tutelage yet comforting way Chef Dock led us through the class. It was festive and the food was DELICIOUS! We will be back.


We had such a great time and Chef Dock was awesome! The food was delicious and I learned a lot. Would definitely do this again.


Had a great time, a lot of fun with Chef Dock - amd will be back!


Thank you for an amazing and fun time!


Chef Dock was amazing, we will be attending another class. We truly enjoyed ourselves. Thank you so much for the wonderful experience.


Great experience and Chef Dock was helpful and made it really fun. Would do again!


This class was such a vibe! The chef made us very comfortable and did a great job answering any questions we had. We will be back for another class for sure!


It was our anniversary so we decided to do something different. I had such an amazing time. The food was good. The chef was very cool very personable. The cooking space was immaculate. I truly enjoyed myself. I even learned some new techniques


The whole experience was amazing. We both enjoyed it and we learned so much about cooking and our meal was great. I'm ready to reschedule again. Thanks chef. You really made our day.


Chef Dock taught me how to cook roasted red pepper and squash soup. He clearly demonstrated all of his steps. He was very friendly and was able to answer questions I had while he was simultaneously chopping his ingredients. I had asked what the difference was between powdered ginger and a ginger paste and he easily was able to answer my question. He also went into detail of substitutions you could use for the soup. He was very friendly and easy going and cracked a couple jokes that had me laughing. I enjoyed learning with chef Dock.
Reviews guests left for other experiences with Chef Dock


Chef Dock provided a fun family experience with cooking guidance. He is friendly, personable, and easy to work with!


Chef Doc is the BEST! He is so relaxed and fun, we can't wait to have him over again. If you like Thai food, he is your man, although I am pretty sure this guy could cook anything.


Chef Dock is amazing! So personable and patient! We had so much fun and the food was SO delicious. My husband and I were so proud of the dinner we were able to prepare. A truly memorable evening! Will definitely call on him again!


Fun experience and great food!


Tasha Mallard
21 May 2023
We enjoyed Chef Dock tremendously. He was fun, funny, he fit right in. Great date night experience. #yeschef


This is our second experience using Cozymeal. Each has been unique and amazing! Chef Dock was prompt, professional, cordial, engaging, prepared and the food was delicious! We never had a sous vide prepared meal before, so this was totally new for us. I will definitely recommend and use Cozymeal again.


Friendly, fun, knowledgable, and just an overall awesome experience. I highly recommend Chef Doc for any event he has available. My wife and I would absolutely do this again.


Chef Dock is an amazing chef and teacher!! We had the beat time cooking and learning new skills. Absolutely reccommend!!


My mom and I had such a fun time learning how to cook an Italian meal with chef doc. He also taught me how to make the most delicious cheesecake that I've ever made. My mom and I can definitely say this cooking class was absolutely amazing and we will be booking with chef doc again. Thank you chef doc.


Yeahhhh you're gonna want to book this! So fun and delicious. Tom Yum is my boyfriend's favorite soup and it was even better making it ourselves with Chef Dock's recipe and instruction. All around a great experience.


Chef Dock is the man! -Very professional...informative and all around great experience and good vibes. Look foward to the next event!


Not only did Chef Dock provide an outstanding meal (wedge salad with homemade dressing, incredible surf & turf of lobster tail, shrimp and steak over roasted asparagus and garlic potatoes, finished with a homemade blackberry cobbler), he was a wonderful conversationalist, talking about cooking, his career path and more. We highly recommend him.


We loved our Italian class with Chef Dock! He was very patient, we learned a ton, and the food was incredible. He's also just a really cool guy. Highly recommend.


Dock is an excellent teacher. Kept all engaged and the meal was superb


Chef Dock was well-prepared, knowledgeable, and fun! We had a delicious experience and will definitely have him back.


Had a great evening learning to cook something outside my comfort zone. Chef Doc was a great instructor. Had an amazing meal and experience with family and friends. What's next...


Bella Kalayilparambil
23 Aug 2022
Chef Dock truly made this experience one of a kind! The ingredients he used were fresh, the recipes tasty, and the amount of teaching he did was so helpful! I not only enjoyed the experience of learning the art of cooking but also enjoyed the delicious cuisine we created from scratch. He was funny, a patient teacher and very encouraging. I would do his cooking classes again!


Excellent experience


Amazing experience! I learned so much from Chef Doc about cooking this meal and general theory that I have been able to apply to other dishes that I am perfecting as well. Thanks again Chef can't wait to attend your other classes


Deanna Tipton
21 Jun 2022
Chef Doc is super passionate, fun, and knowledgeable! I will definitely sign up for another class with him.


This experience was phenomenal!!! Chef Dock makes you feel like family, he's very knowledgeable and explains the food in great detail. My wife and I couldn't of asked for a better experience and the food was absolutely delicious.


We had a blast! Chef Doc is very easy going and the food was delicious!


A wonderful evening of food, music, and conversation.


Chef Dock was amazing! His engagement , lively personality and gentle guidance made for an extraordinary experience that fostered communication & connection within the group. We learned some very usable cooking tips and filled out bellies with delicious food. We will definitely utilize his services again! Thank you Chef Dock for inviting us to experience Bangkok through food.


Chef Doc provided a fun and engaging experience. Additionally, the taste of ALL the dishes were amazing!! I'll definitely take another class in the future.


Chef Dock was fun, personable, and knowledgeable. Learned a lot and had a great time. Best date night ever.


Great host and good chef! Really enjoyed the food. Our group shared the cooking tasks, would love to do a session in the future where we get to try our hand at making smaller portions of everything ourselves. Overall great experience. Thank you, Chef Dock!


Chef Dok provided a great experience. We had a class of 3 couples. He did a great job of getting everyone involved. The food was amazing. Will definitely take some of his other classes.


wonderful experience , comfortable environment, great music & conversation and awesome food!


Great Chef and host!!


ABSOLUTELY GREAT EXPERIENCE


This was an outstanding experience. Chef Dock was patient and very detailed with us, but the class just flowed without a hitch. It's didn't feel like a rigorous teaching, but a lighthearted lesson. And in the end, a delicious 4 course meal that I was proud to say I had a hand in preparing.


Really great host, and was very accommodating to our rescheduling. Will do it again soon


Dock was fun and friendly! I wish each person got to opportunity to have hands-on experience of each aspect of cooking, though.


To say we had such an amazing time with Chef Dock….it's an understatement! We enjoyed ourselves so much and he made the experience so wonderful. We all felt like family but he's very professional, the atmosphere and food was delicious! I cannot wait to try to recreate our meal. Please do not hesitate to book him…you will not be disappointed. We will be using him again for future services! 5 stars and a chef kiss!


Chef Dock and his Experience of Bangkok was AMAZING!! We had so much fun and Chef Dock did a great job creating an engaging, entertaining environment. We learned some new recipes, techniques and ate SO much food. Would absolutely recommend this class!


Kinetra Joseph
05 Feb 2022
Chef Dock was great! Great instruction. Delicious food. Entertaining and engaging company. Great experience all around. My husband and I really enjoyed and will definitely do it again.


Chef Dock was amazing! Such a good dude and very knowledgeable on cooking. Recommend for a great night!


Wow! Chef Dock was amazing. I was nervous because he was listed as a new chef with Cozymeal but he blew our socks off. Rest assured he has years of experience as a chef before joining Cozymeal and you will taste the expertise. Chef Dock does not disappoint! The food was delectable. My extremely hard-to-impress partner exclaimed it was better than most restaurants, and we have dined with the best. We had so much fun hearing Chef Dock's stories and meeting with the other couple (socially distanced, of course). 10 out of 10 Chef Dock! Thank you for making my mister's birthday gift special. :)


Chef Dock was amazing! And the food was superb!! It was a wonderful experience! Totally recommend this for anyone!


Chef Dock should have done better meal prepping


My sisters and I had an excellent experience with Chef Dock! He was very friendly and patient throughout the entire process. He was kind enough to answer all of our cooking questions and offered us many tips to improve our experience in the kitchen. The atmosphere was warm and pleasant, and we left the class satisfied with full bellies. Everything was Delicious!


Chef Dock was wonderful! The entire experience exceeded my expectations. From the food to the ambiance, everything was amazing. My sisters & I signed up for the Thai cooking class, and every course was delightful. We will be back for more! Thank you, again!


Chef Dock was fun, engaging and such a great facilitator! Highly recommend him for your next event!
Reviews Chef Dock received outside of Cozymeal


We can't thank you enough for your services. The food & the presentation was great & plentiful. I also would like to thank you for making this so easy even at the last minute. Communication was always great. We will definitely use you again when we return to ATL.


Excellent service, food was great! We will most definitely be using you when we are back in Atlanta. The steak was just right and the lobster was fantastic. When you are in Ft. Lauderdale we would love to have you over.


This was the best low country boil I have ever had, and I've been at quite a few low country boils. Kudus to you chef, great job!


Thank you so much for your service! My daughter is appreciative of the gluten-free desert, it was amazing. Dinner was excellent! Will be calling you for our holiday party. Thanks again.
$ 95 Per person
all-inclusive: 3-hour class, 3-course meal and taxes.
---
Can be used for any experience or cookware
Meet your chef
Chef Dock
Verified chef
Food safety certified
---
Chef Dock was just 11 years old when he discovered his passion for the culinary arts. After working as a line cook, he managed a bustling restaurant, where he provided tasteful corporate catering services to high net-worth clients. With deep knowledge about ingredients geared toward a healthy lifestyle and memory enhancement, Chef Dock now owns a private chef and catering company, specializing in a variety of cuisines and simple, nourishing meals.
Other Cooking Class Experiences you may like
Chef Dock will travel to guests within Atlanta for this experience.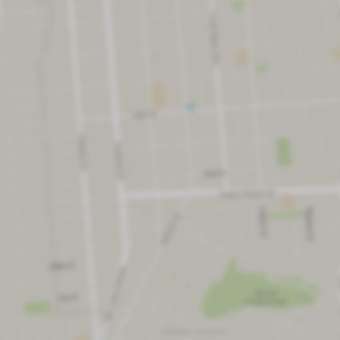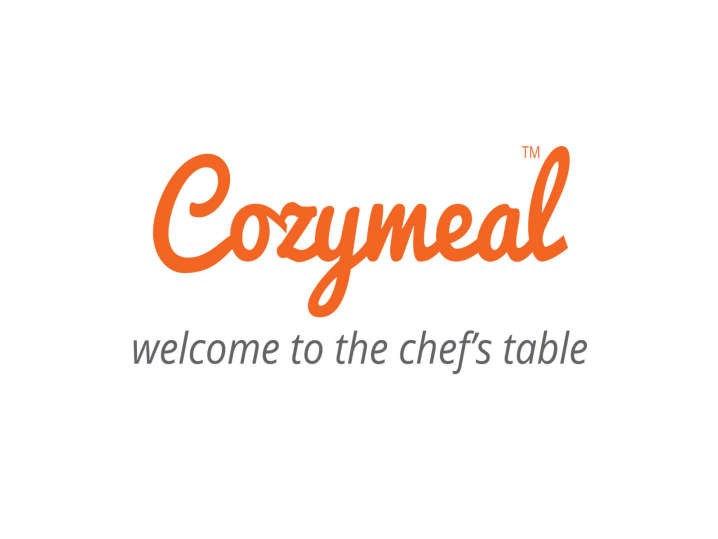 This website uses cookies to enhance user experience and to analyze performance and traffic on our website.
We also share information about your use of our site with our social media, advertising and analytics partners.
This website uses cookies to enhance user experience and to analyze performance and traffic on our website. We also share information about your use of our site with our social media, advertising and analytics partners.
Accept