Cooking Class - Sushi Rolls at the Infinity Towers
Cooking Class - Sushi Rolls at the Infinity Towers
165 reviews
165 reviews
COVID-19 protocols this chef will implement are:

Chef Wearing a Mask (Upon Request)

Social Distancing Friendly
Learn a selection of sushi rolls from Chef Edison!
Have you been curious about what goes into a California Roll? Love maki but don't know the first thing about how to make it? Learn these rolls and more from Chef Edison, who will teach everything from basic cucumber and avocado rolls to specialty rolls, including a few of his own creations like the Lion King Roll and the Valentine's Day Roll!

This is a private event for residents of the Infinity Towers and is set at a special price of $40/person. Please make sure you book through Cozymeal. Spaces are limited!
Appetizer
A selection of traditional Japanese salads, potentially including cucumber, avocado, and seaweed salads
~
Rolls
Assorted rolls based on Chef Edison's selection of seasonal fish and vegetables. Selection will include simple rolls like cucumber and avocado maki, California, New York, and Alaska rolls, and Chef Edison's special Valentine's Day and Lion King Rolls
~
Beverages
Feel free to bring your own beverages, including beer, wine, and sake.
~
Most dietary restrictions can be accommodated if noted prior to the event. Please mention this in the message field when you submit your booking request as adjustments to recipes cannot be made during class.
Minimum Guests

15

Maximum Guests

30

Event Duration

3 hours
Reviews guests left for other experiences with Chef Edison


Chef Edison was a great host! The class was held in his home, where he made us feel comfortable and welcome. There was a wide variety of seafood and toppings that we were able to choose from to create our own unique rolls. Chef Edison taught us several different styles of sushi and let us get after it with a blow torch too! My boyfriend and I had a great time and are going to use what we learned to make sushi tonight.


Chef Edison was friendly and informative! I would definitely recommend to anyone interested in taking his class!


This was a great experience! We learned to make several different sushi, got to practice, and received great information and tips to make successful sushi.


Edison was fantastic! I really enjoyed how much conversation he added to the sushi making experience. It's always more fun hearing a story! Edison is super knowledgeable about sushi making. Even though we were a super small party our experience was HUGE!


Chef Edison was super friendly and accommodating. He gives a quick history of different techniques use for sushi - I felt like what I learned will help me enjoy sushi at restaurants more.


5 Stars is not enough, Chef Edison deserves 10 star! His home is extremely welcoming, his instruction is great, and the sushi was spectacular. We were a group of 6 and had the greatest time. Chef Edison is extremely knowledgable and willing to share his craft in a comfortable and friendly setting. I highly recommend this experience, it was absolutely wonderful. Don't forget to bring some beer and sake!


We had a wonderful experience with Chef Edison! Chef Edison is extremely knowledgeable about various fish, the history of sushi, and explaining how to make it in a simple way. He was patient in explaining to us how to cut the fish for nigiri and make the various complicated rolls. I especially appreciated Chef Edison's flexibility and understanding after a scheduling miscommunication. I highly recommend this cooking class and think it's especially fun with a group of friends!


Chef Edison is great. Loved the class, and you will too. Just know, if you think you're done eating after making the rolls, you're wrong! I filled up a lot on those, and there was still maki, nigiri and hand rolls to make and eat! There was so much fish, I didn't know how to process it. Thanks Chef!


Chef Edison was great and very welcoming! He taught my boyfriend and I very in depth techniques about the new & old school ways to make sushi. He answered any questions we had and was very personable. I feel so confident about making sushi rolls now!


Edison is amazing. We learned both traditional and contemporary styles of sushi making!


Excellent service, well thought out. Thanks for being so welcoming!


Chef Edison was great. For generous with his knowledge and his sushi! :)


Excellent experience!


This lesson met all my expectations. I had learned how make sushi from YouTube but it's hard when you can't get your questions answered in person. Chef Edison was a good instructor and allow all of us to ask as many questions as we liked. He offered to show us other types of roles that were not on the planned lesson. As an introductory lesson, I have learned the proper techniques to make better looking and tasting sushi for my family and friends. If you want to change up your sushi making skills, this is the time and place to do it.


We had a fantastic time at Chef Edison's lovely home. Great group of fun people too! We got to make rolls, hand rolls, and nigiri with a great assortment of fish, veggies, and sauces. Lots of fun and would highly recommend!


Chef/Sensei Edison was fantastic. He was warm and welcoming and always there to help if needed. Aside from learning the art of rolls, hand rolls and nigiri, it was a great way to spend time with a friend. We had a great night!


It was worth taking the class. I and my wife had so much fun. Sushi quality was good too.


It would have been nice to make the sushi in steps as Chef Edison was making it. That way, we could learn at the same time as he was showing us how to do it. The environment wasn't setup for that, but that would be nice for the future.


Fun evening learning the basics of rolls and nigiri. He broke it down logically and explained the art of creating fun rolls to suit our tastes.


Chef Edison and the whole experience created a good time for my group. We liked how he explained the idea of sushi and how and why it is made. Some of my group had a hard time understanding him but it's part of the cultural difference. We did end up eating a little late because of the discussion first so people were really hungry. He did an excellent job catering to our group. We did wish he would have been more interactive as we were making our own but at the same time, we liked that he gave us time to just connect and chit chat. It would have been beneficial for him to walk around and instruct a little more as some people were lost. Overall, Chef Edison was friendly and helpful.


Wife and I had a great time with Chef Edison. We had plenty of time and guidance to try all the techniques until we got them figured out and Chef Edison was right there to answer any questions. We left confident that we could make this at home for friends and family successfully.


Chef Edison was great! Looking forward to using his rice recipe to try this at home :)


A lot of fun, and very informative. Thanks Edison!


Very good


Really great experience!


Thank you so much for this excellent learning experience. I highly recommend Chef Edison to learn how to make sushi. It is very helpful to have someone demonstrate and coach you in real time to learn this art.


Chef Edison was a wonderful intructor and I now feel able to make sushi at home myself! He was also very accomodating when we asked to modify the class to vegan. Highly reccommend!


Chef Edison was fantastic! He was so enthusiastic and knowledgable. He created an experience where we could all feel successful. THANK YOU!!


Good experience!


Chef Edison was fantastic!


Very knowledgeable! Learned a lot about not only how to make sushi but also how to properly eat nigiri, how to cut "new" vs. "old" school, and how to make fire sushi! Great night. Pro tip: bring sake.


Chef Edison was amazing! Very thorough in his explanations and demonstrations. He constantly reminded us that sushi making was art and there was no recipe or script to follow. He had a large variety of ingredients for us to use including fruit that I would have never thought to try. After the instruction he let us go forth and create, walking amongst the tables to offer suggestion or answer questions. As a bonus, he brought his homemade soy sauce recipe which is sodium free. The BEST soy sauce I have ever had.


The class was a bit expensive and I'm not sure the space was properly set up for it. If he used a different space for the demo and did it along with us in the class vs presenting everything at once, I think it would have been a bit more interactive.


Chef Edison was amazing. We learned how to make Sushi Rolls, Nigiri, and Hand Rolls, and afterwards got plenty of practice on each, and then had plenty of time that ask questions. Make sure to ask about how to make sushi rice, and where to buy sashimi grade fish!


Great class! Chef Edison was very helpful and it was a very fun experience.


Very fun.


Great job, lots of fun!


Chef Edison is a great teacher!


We had a great time. Easy to follow instructions. Friendly environment.


My girlfriend and I had a great time. We also enjoyed the informal learning time after the lesson.


I booked the class for my valentine present to my boyfriend. It was a fun class. There are plenty of fish and we could make a lot of sushi and rolls. His instructions were very effective and helpful. The only wish would be, it would have been great that I could also practice slicing and cut the fishes. I practiced make two slices but it would be nice that we could set aside some time to slicing the fishes instead of all cut is done by him. And some tip for selection of knife etc. But overall, it was very enjoyable experience and I would recommend the class.


Awesome experience and highly recommend


Chef Edison was informative and witty! He made the class so fun. The structure of the class was great. Would definitely recommend!


Chef Edison facilitated the class well, taught us the basics, and gave us all the tools we needed to make our own sushi. The experience was fun, and we really felt like we learned the basics of how to make sushi.


So much fun! Great amount of food and lesson.


Great experience! We will definitely try it at home.


Great experience! Highly recommended.


So much fun! Chef Edison answered all of our questions, showed us a few techniques that I had never seen, and gave great tips for making some EXCELLENT sushi, and nigiri! Thanks Chef!!


Ched Edison was very knowledgeable and funny, he genuinely cared about teaching us all the different types of techniques


Chef Edison was an awesome chef! Taught us a lot and we definitely recommend it!


Very informative and I loved how much sushi we got to make!


Had a great time, thanks Chef!


We had a great time!


The website picture and information is more hyped than the actual class is. $150 for little over hour class is too pricy. Surla Table has better class and cost between 30-75 bucks.


This experience was awesome! It was my second time doing the class with Chef Edison and I plan to come back again! Chef Edison is a great teacher and makes the class fun and interactive. It starts with him teaching us the basics, etiquette, and a few rolls and then we go into design and more complicated roles. The first time we did the class he taught us everything up front and then we did the creating after. The second time we were so hungry we had him split into two sessions so we learned a few things and then made some and then learned a few more things and made more! I would highlight recommend this experience. It was great!


Enjoyed the class, but wish there would've been more courses (made by the chef) and also more structure to the teaching portion. Perhaps there could've been 2-3 lessons and then the students make something, and then 2 or more lessons and the students make something.


He was so great and made the experience a lot of fun!


I learned a lot of basic sushi making in a short period of time. Also, Chef Edison answered all the questions I had. I'd take another class again.


Good experience. Highly recommend to try the class if you love Japanese food.


Chef Edison was so fun!


The class was hands on and I was able to recreate the same at home for friends. So for a few hours with Chef Edison I felt I learned a lot. Plus enjoyed Chef Edison's passion for teaching his students and the detail oriented nature in making sushi.


Great experience, thank you for the evening!


Chef Edison was fantastic! He was very knowledgeable and was friendly in helping everyone make delicious sushi!! We will definitely use him again!


Chef Edison was very clear and patient with his instruction. Great class for beginners and more advanced.


$ couples looked forward to a festive night. We brought the best wines we had. The venue was terrible, a coffee shop, max 15 square meters. Plastic mugs to drink expensive wines in. All these things ruined the night. Chef Edison OK, but his English needs improvement. Definitely not worth $ 150 pp.


Chef Edison is very friendly and an incredibly skilled sushi chef. The SOMA space was lovely and everything was set up and ready to go when we arrived. The ingredients were fresh and varied and there were a ton of leftovers since our group size was so small. My only suggestion for improvement would be to have Chef Edison teach one sushi roll or nigiri technique at a time and then give us the chance to try that technique out before moving on, as it is hard to retain all the details with so much information presented at once. Overall, it was a wonderful date night activity!


It was so much fun. Chef is very helpful and is a great teacher.


Chef Edison runs an excellent sushi class and makes it fun for all involved. The class starts off with a background on sushi, and even after all these years eating it around the world I still learned some new things! We left the class stuffed, satisfied, and definitely wanting to come back again.


Overall, the experience was a mixed bag. We left full and the sushi was alright, but it took a long time to start eating anything. Chef Edison was nice and his instructions ranged from unclear to pretty helpful. The cafe was incredibly hot so that was very uncomfortable. The bathroom was locked and the owner never came to unlock it so we didn't have bathroom access the whole time. For the price, this discomfort with temperature and no bathroom access was not acceptable (although not Edison's fault). Would not recommend this company or class, as the experience felt poor quality.


Chef Edison was a great teacher and definitely knew a lot about sashimi/sushi


I enjoyed the class, but it didn't impress me or exceed my expectations. There is very little teaching (history, knife skills, cooking rice) and mainly focused on the rolls. The format would've been better learning how to make a roll then making it right after instead of having four things thrown at us then thrown into it by ourselves. The rice was cold - rice is supposed to be warm. I was recommended to bring red wine by the chef (white for fish/sushi), so it made me immediately question the experience of the chef. The "menu" was also false, as we didn't receive anything mentioned except the rolls. Overall, I wouldn't pay the price again.


Great class! Learned so much I didn't know yet! I would definitely refer this class to my friends!


The chef was great and everything was amazing but next time I would love to learn to cook the rice!!!


great class, very skilled and easy to learn!


This was my first experience for a class from Cozymeal and it was hard to know what to expect. I've had experiences in the past with half-day classes in a professional kitchen with professional chef training and perhaps my expectations were high. My goal was to learn general techniques - and I did learn many. However, the facilities did not provide an opportunity to face the teacher and work on various techniques step-by-step. Instead, we were presented with many skills, needed to remember all of those, and then were set loose to try everything. I was happy that we were presented with some background on fish preparation, but it was less than I had hoped. There was only discussion of sushi rice preparation, but no demonstration. Making rice is one of the most important aspects of good sushi - If you mess this up, the rest is a waste of expensive fish. Chef Edison is wonderful to work with and he works hard to answer all questions. However, I would've been willing to pay a little more for a class that was set in an environment where we could face the chef and work on specific items one by one. A long sharp knife is a valuable tool for sushi making and had I known that smaller, less sharp, knives would have been provided, I would've brought my own. Overall, the experience was good, but a few changes could have made it better. I think Cozymeal could do more to specify classes for social gatherings over classes for people with a more serious interest.


I am very disappointed with this class based on what was described in the listing and the high $120 price point. I bought four spots in this class ($480 total) and honestly this type of class is something any of us can host at home, and would likely cost $40 per person max based on the materials and food. I am pretty offended by how much we were overcharged and overpromised, and it was especially unfortunate because we booked this for a special occasion (Valentine's Day). For the price point of $120 per person, I expected at least one of the following (ideally all) but got NONE of these: 1. Great instruction / high quality education about making sushi since this is a cooking class -- Chef Edison seems like a nice guy in general, but he is not a great teacher. He was not engaging nor informational, and he is not a clear communicator. Also all of the ingredients were pre-prepped. There was no part of the class where we actually learned to prepare any parts of sushi (rice, cutting fish, seaweed, sauces) and this was purely just assembly that we 'learned' (mainly just did on our own). We also had about 10 min of rushed demonstrations and the rest of the few hours were just sitting in groups on our own making rolls -- this is not an educational cooking class experience, but more of a facilitated group night. 2. Great quality fish / food -- The fish came out of plastic frozen packets from the supermarket, and half of it was still frozen when we ate it (was not thawed all the way). The 'red snapper' we used was just frozen tilapia, which is said on the plastic package. 3. An adequate amount of food per person -- The appetizers ran out before they even reached out group, and we ran out of most types of fish partway through the class. There was not enough for the size of the class we had. 4. A small group environment with a teacher -- Instead we had a huge class of 18 people, sitting in a very small space for a few hours. I found out just a few days before this class that it was 18 people instead of the promised 8, and it was too late to find alternate plans for Valentine's Day. Also, this price did NOT include alcohol (we all had to bring our own drinks) which should also factor into how much the experience + food should have met a high quality bar for the price. What is in the class description vs. what we actually got: - It says "He will pick a selection of fish based on what's available at the market" and "Assorted nigiri based on Chef's selection of seasonal fish" -- I expected this meant he is picking fresh fish that is seasonal and available at the fish market, not that he would get frozen packaged fish from a supermarket. - "From learning to simply cut fish for nigiri to setting up beautiful plates" -- There was no instruction on how to break down a fish or cut it for nigiri. All of the fish was precut and we just had to assemble. - "You'll also get to try some classic Japanese appetizers, including cucumber sesame and tuna avocado salads." -- We did not get any appetizers. There was some wakame salad that I saw that ran out before it got to our table. - "Maximum guests = 8" -- We had 18 people in this class.


We had a great time! Cheaf Edison is a great teacher.


Great experience. If you have any questions, Chef Edison is always happy to assist and gives thorough answers. Definitely eat a little before you come since you learn first and then cook


Victoria Nicole
14 Feb 2016
Learned some great tips on sushi making from Chef Edison. He was great at explaining how to make the sushi and also really funny. Showed us to not be serious and be creative with our sushi making!


Had a great time in Chef Edison's class! I've made sushi (very poorly!) a few times, but I learned much more with Chef Edison! Highly recommend the Sushi Rolls class with him (we even learned how to make nigiri). Edison is absolutely delightful and very smart. We even stayed after class just chatting with him and learning about his experience. 5 stars for sure!


We had a wonderful time learning how to make sushi - very unique experience!


Had a really great time at Chef Edison's sushi making class. Celebrated my bf's birthday there. Great class and cozy atmosphere. Delicious sushi!


Had a great time and learned a ton, thanks for the lessons chef!


Chef Edison was great!


Amazing! Such a fun girls night out! Educational, fun and definitely some great tips and tricks! Went home stuffed and happy, couldn't have been more pleased with the experience!


We had a fantastic time learning about the art of making sushi from Chef Edison. We would (and will be) recommend Chef Edison's class to couples or groups of friends. It was a blast! Can't wait to use what we've learned to start making more sushi rolls and nigiri at home!


Great class. We learned a combination of old and new methods. Everyone had fun and was excited to try it at home.


Fun date night! Loved it!


Fantastic experience! We had a great time and would recommend Chef Edison to anyone interested in sushi making! Five stars. (tip already provided in person)


Great job!


Very patient teacher, with good technique. We thoroughly enjoyed our private class.


Edison was very knowledgeable, patient and funny with us beginner sushi makers! It was really a great experience!


Great class! Had an amazing time learning to make sushi.


Our group had a fabulous time. Chef Edison was very professional and at the end of the lesson, we were producing amazing sushi rolls! Will definitely recommend to others!


This was a very fun and educational experience from beginning to end. Online, Chef Edison is very responsive to inquiries which made planning for the class very easy for me. During the class, we got to learn how to slice fish as well as multiple ways of making sushi and nigiri, first watching him and tasting his work then getting some time to try in our own. Finally he showed us how to lay out a sashimi plate. Chef Edison was very knowledgeable in all aspects of making sushi and was very helpful when we needed him to show us how to do it again. Overall, we had a very fun and informative lesson.


Chef Edison was a great teacher! We had such a great time making sushi and listening to music. It was also nice that you could bring your own alcoholic beverages also! Would love to do this again!


Great class. Had tons of fun. A lot of time to experiment and even work on presentation. Chef was fun and very helpful. Would definitely recommend.


Wonderful class and experience with Chef Edison! Can't wait to replicate this at home with friends! We left the class full and happy!


Had an awesome time! Chef Edison's expertise with sushi is extensive, traditional and Californian. Thanks again, Chef!


My first Cozymeal experience was a success! I booked Chef Edison for the Rolls & Nigiri as a surprise for my boyfriend's birthday. Our private class took place inside on a dessert cafe after closing time - which I enjoyed because they provide a space for the class and it's fun to be in a different environment then your typical ideal kitchen for a cooking class. His assistant gave us all glasses of water and let us enjoy a nice salad before class began. Once the lesson started, he showed us how to make two rolls using two different techniques and made sure that we understood that anything goes when making a roll. After his demonstration, he let our whole group make our own rolls - which was really fun. All of the ingredients were set out for us to use. We each made about 2-3 rolls each and it was very filling. Next, he showed us how to cut and prepare nigiri. By then, we were way too full to make anymore sushi. The Rolls class by itself would have been plentiful. He was very nice and told us to contact him for recipes for sushi rice or any questions if we ever had any. Although the classes are pricey, the experience is worth it!


Very nice experience, the cook was great and fun - you actually really learn how to make sushi ! The only minus was the location, quite weird, and with all the places in SF to chose this class could be made in a much better place. Still, Edison made the best out of it.


Chef Edison and his assistant just threw the best team sushi making party at my company office! Our whole team (23 people) absolutely loved his instruction and the ability to eat the end product. Everyone had their own station, equipped with their own cutting board, full supplies, knife, apron, everything you could possibly need! I was really impressed because I had assumed we would be broken into teams to make the sushi, having everyone make their own was such a cool experience. We were then able to display our rolls and it became fun to see how creative people got! The quality of the ingredients was amazing and I was continually surprised every time they brought new ingredients, sauces, etc! My team absolutely loved when he pulled out a torch to show us how to torch rolls! I could not be more thrilled with how the event went and everyone on my team has been telling me how much fun they had. Thank you Chef Edison and assistant Caty (spelling?)!!


We had such a blast with Chef Edison. He was fun to work with. He showed us a lot of tricks. We will definitely recommend him and CozyMeal to people.


Master shushi chef! Really can see and sense he's been doing this for years and years, he did a great job of making it fun my wife and I had a great time and would definitely recommend Chef Edison to anyone looking to have a great experience and learn a whole lot in the process.


Super fun class. We left happy and full!


The lesson was a little short and did not covevr Nigiri (I was informed that it would). And I felt like we could have done/learned more in the class. Nevertheless, Edison was very helpful and willing to share his knowledge about sushi.


We had a great time learning how to make our sushi rolls. Chef Edison's demstraions made it easy to follow he also answered all our questions. Overall a great experience! Thank you Chef Edison, -Rocio & Ramzi


Fun night, thanks!


Great experience!


Pros: 1) Edison was friendly, professional, punctual, and great to learn from 2) I liked how everything was well-prepared and thought-out! Cons: 1) It was sometimes difficult to understand Edison 2) I wish we got to learn more than just how to roll a sushi (e.g. how to make sushi rice, how to roast nori, how to cut fish, etc)


Had a date night with my son and we had a great time learning how to make sushi. Totally coming back with my husband!


Chef Edison was great! Super knowledgeable, fun, professional, and accommodating. We had a wonderful time, and I would certainly book a class via Cozymeal again!


Thank you Chef for your time, patience, and willingness to share your expertise. My niece was visiting from Austin and loves to eat sushi. No better way to share in the enjoyment of eating sushi than by making it ourselves.


Chef Edison is the man. Super friendly and knowledgeable. He looks like Dexter when he dips his sharp knife in the water and looks at the tip of the knife before he cuts up that dead fish (which by the way needs to be slightly frozen before cutting). I like Dexter so that was a compliment fyi.


Chef Edison was enthusiastic, thorough and encouraging. He is an expert sushi chef and an excellent teacher. I would highly recommend this course!


Chef Edison was fantastic! He was very thorough with his explanations. The food was top quality and we had a blast making the roles! I would definitely do it again!


We absolutely loved our experience with Chef Edison! My fiancé and I had the perfect date night learning how to make sushi. We will definitely do the class again and recommend all of our friends!




Chef Edison was great! Explained the sushi making process well. Small group of people which was nice. Fun class. My one disappointment was that I paid full price for two people and we were made to share a work station.


Such an amazing experience. Everyone enjoyed making sushi and eating it!


Chef Edison was very knowledgeable and kept the class interesting! He answered all the questions we had, and made sure we knew the proper steps in creating sushi and nigiri. I wouldn't want to take away anything from the chef, but I would rate Cozymeal 3.5 stars for switching his venue from a cafe to the backyard of an art studio! I suppose some coordinator thought it was okay for a cooking class to not take place in a kitchen. Edison looked clearly flustered as he set up his class in the outside with all the wind. Luckily we were allowed to move inside the studio, but class was delayed 40mins. However, the chef was very professional about the entire ordeal.


Chef Edison was great - we learned a lot from his class despite having to leave early. The experience was super fun and informative! Thanks Chef Edison for a great time!


Thank you. I have a great time. I'll let my friends in Japan how to make sushi roll. They would love it.


Great sushi workshop!


Angela Baldwin
11 Apr 2015


We had a fabulous time. Thank you for the great class!




We love sushi and this class was the best experience ever! I would definitely recommend Chef Edison and Cozymeal.




Wonderful sushi making workshop! We are looking forward to our next Cozymeal cooking class!








Best cooking class ever! We learnt to make delicious sushi and Chef Edison was the perfect instructor for this class: he is a very experience sushi chef and very good at developing fun and informative classes.




This sushi workshop was so much fun! Chef Edison has a lot of experience and on top of that, he is really funny. We had a great time with delicious food! Thank you Chef Edison!




Fun and delicious!


Really fun sushi class. Thank you for the great time and delicious food!


We had a wonderful sushi making class with Cozymeal and Chef Edison and look forward to our next class.


Chef Edison was knowledgeable and engaging. He provided us with insider tips that we would have never gotten anywhere else! Our class was small and fun and my boyfriend and I had the best time!


Edison is kind, knowledgable and funny. The class was wonderful and the sushi was delicious. Thanks again!


Thank you chef Edison for the great sushi class. We had a wonderful time.


It was a great experience. We had a blast. Chef Edison was really funny and engaging. We will definitely use cozymeal again for our cooking learning experience. Great service and support ! Highly recommend trying it yourself.


He was very helpful and knowledgable about making sushi! I had a great time, and he even had some funny jokes!


Chef Edison was a brilliant host -- not only is his knowledge about sushi extensive, but his demeanor, approachability and general bad-assery made the night a joy. We ended up dining with 4 other people, it was very casual and intimate, perfect thing to bring a date for! Would definitely book him again. We love you, Edison!


We had a great time getting to know the people at the event and FINALLY learning how to make sushi! Chef Edison was very sweet and knowledgeable. I would recommend going to this event.


We took the combo sushi making class (rolls, nigiri and sashimi). Hands down, this was the best cooking class that I have had in my life! And we made so much sushi that we couldn't eat everything by the end of the evening. Thank you Chef Edison - thank you Cozymeal!


Nice setting, great crowd, delicious food, and wonderful Chef!










Wonderful sushi class!


Best sushi making class!


Chef Edison is wonderful and the sushi making class was fantastic!


Chef Edison was awesome! He was very knowledgeable and fun, and the rolls we made were delicious but not so difficult that we couldn't make them. We love Chef Edison!


Had an awesome time learning to make sushi rolls with Chef Edison. The space was nice an intimate, and perfect for a small client outing (10 People).


Greatly enjoyed learning some of the tips & tricks to making sushi. Very nice chef. Would have enjoyed more opportunities to learn where to source the fish, how to slice sushi grade fish, etc.


Fantastic sushi making class with Chef Edison!


My wife and I had an wonderful experience during Chef Edison's sushi making class. His setting up process went smooth and the rice preparation technique was interesting to listen. All of us had a chance to experience making our own favorite sushi rolls. The fish was incredibly fresh, we loved it! Chef Edison is a talented chef with great personality, it was pleasure having him to teach us.


This is an awesome service! Sushi Chef Edison was very professional! Edison has a great teaching style and was extremely well prepared. The ingredients were special and the fish were very fresh as well. It was such a pleasure to make and eat our own sushi this way. Would hugely recommend this class. Good Job Chef Edison! will properly see you soon again with my lovely friends!


Fantastic sushi class with Chef Edison. He gets the best fish and puts every effort into making sure that you really learn how to make great sushi, nigiri and sashimi. Edison is also great at explaining how to cut fish, what type of knife to use and where to source the fish.


I used to make sushi in high school, but the furthest I ever got was California rolls and an occasional tuna maki. Chef Edison showed me that there can be so much more to home sushi making -- all you need is a sharp knife, fresh fish, and a creative mind. Each of Chef Edison's creations -- from the classics to his specialty "Valentine's Roll" and "Lion King Roll" -- was perfectly crafted and deliciously fresh. You'll go home raring to sharpen your knife and start hosting your own sushi dinners!


Amazing class! I love sushi but have always been intimidated by the idea of making my own. Chef Edison helped eliminate that intimidation by teaching our class about the different aspects that make up truly delectable sushi. He was friendly, relatable and fun! The fish selection was fresh and Chef Edison's knowledge evident. We made several rolls, including his special Valentine's roll (so yummy!), as well as nigiri and a wide variety of sashimi. I walked away having gained two wonderful things- a newfound respect for sushi and a confidence that I can bring back to my home kitchen. I will definitely be taking this class again!
Meet your chef
---
Chef Edison has worked as a sushi chef in Japanese restaurants for more than a decade, and enjoys learning more about the cultural melting pot of San Francisco every day. He has experienced global ethnic cuisines, which serves as inspiration for the many flavors and spices in his Japanese dishes. Among Chef Edison's favorite ingredients are olive oil, Thai chili, jalapeños and sea salt, and he looks forward to teaching you how to cook with them!
Flexible booking: Cancel or reschedule this event's reservation for free up to 48 hours before the event.
This experience is not refundable as it includes a meal kit.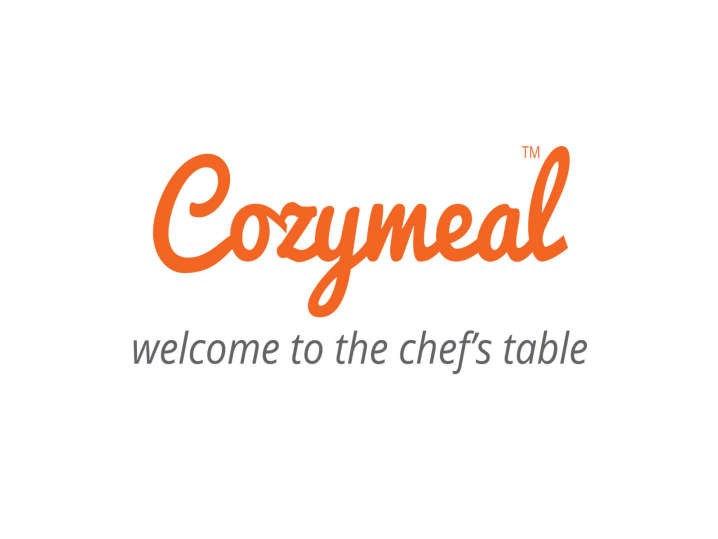 This website uses cookies to enhance user experience and to analyze performance and traffic on our website.
We also share information about your use of our site with our social media, advertising and analytics partners.
This website uses cookies to enhance user experience and to analyze performance and traffic on our website. We also share information about your use of our site with our social media, advertising and analytics partners.
Accept