Cooking Class - Professional Knife Skills
Cooking Class - Professional Knife Skills
49 reviews
49 reviews
Learn professional culinary knife skills as you prepare a seasonal menu with Chef Mary.
In this cooking class, Chef Mary will teach you professional culinary knife skills as you assemble a spread of dishes that require slicing, chopping and mincing. You'll leave class with a new arsenal of knife skills to use in your home kitchen.

Practice chopping and mincing as you prepare a lemon-basil artichoke relish followed by a vegetable-packed minestrone soup. Next, you'll learn how to prepare handmade pasta for spaghetti with seasonal vegetables, then you'll use peeling and chopping techniques to make baked apples with brown sugar and spices.

Guests are welcome to bring wine and beer to enjoy during the class.
Marinated Artichoke Heart Relish
With pine nuts, lemon and basil
Minestrone
With vegetables, homemade stock and pasta
Homemade Spaghetti
With seasonal sauce and vegetables
Baked Apples
With walnuts, butter, brown sugar and spices
Most dietary restrictions can be accommodated if noted prior to the event. Please mention this in the message field when you submit your booking request as adjustments to recipes cannot be made during class.
Minimum Guests

2

Maximum Guests

7

Meal Courses

4

Event Duration

2.5 hours

Labels

Baking, Beginner, Date Night, Mother's Day, Pasta Making, Vegetarian
Reviews guests left for this experience


Deanna Richert
23 Sep 2023
Chef Mary was so much fun, and I learned a ton about knife skills (which I needed). Amazing food to enjoy with great company after we made some amazing dishes! Grab your friends and do it! You won't regret it!


Can't imagine another cooking class as fun as this one. Mary is a great time and a fantastic teacher. Highly recommended!


Mary was delightful and very friendly. I learned how to make a fresh pasta and that was my goal. Her kitchen was clean and easy to use. Thanks for the wonderful experience. :-)


Very lovely intro cooking class.


My husband and I had a nice experience and it was fun to learn how to sharpen knives, cut up different vegetables and how to quickly make a very easy and tasty vegetarian meal. Thank you.


My boyfriend and I had such an amazing time cooking with chef Mary. She made us feel so welcome, and the food we cooked was delicious. I would highly recommend to anyone looking to learn some technical skills in a fun casual environment.


Chef Mary was fantastic! Great food, great conversation and we learned a lot!


Chef Mary is the best! I've taken two of her classes and they are always fun and you learn so much


Mary was so much fun to cook with! She is a great teacher and I learned a lot. The dishes we prepared were delicious and I enjoyed being in her bright, spotless kitchen.


I'm VERY disappointed with this class. Mary is a sweet lady but this class should NOT be marketed as a "professional knife skills class". The first sentence of this class description mentions "...you assemble a spread of dishes that require slicing, chopping and mincing"- this was just frankly not done. At all. The class should instead be marketed as a beginners cooking class or beginners pasta making class. And as a competent home chef already... this was not what I was looking for. I would NOT have purchased this class if I had known there would be almost ZERO actual knife work. Mary had already prepped things and purchased pre-chopped veggies instead of having us actually do the work.


We had a wonderful time learning some professional cutting and cooking with another couple attending the class. Thank you, Chef Mary!


Extremely enjoyable class. It was both informative and tons of fun.


Such a fun and informative class. Thoroughly enjoyed the experience and love Mary's energy


Could not recommend Chef Mary's class more. She was incredibly down to earth and had our group belly laughing the whole evening. We picked up some great skills, had some delicious food, and had a fun time.


Mary was super warm and accommodating! She handled a guest who was late graciously, gladly answered our questions, and in the meanwhile whipped up a delicious meal and made sure that we all learnt well! All of the guests agreed that it was a great experience and would recommend the class to anyone :)


Apart from the actual dishes and skills taught, Chef Mary created an environment of ease and fun, particularly for our family gathering


Chef Mary is the absolute best. We ended up unexpectedly with just two in the class, and we had so much fun and learned some great and PRACTICAL tips to be more excited in the kitchen. Her home is beautiful, and she is so welcoming and hilarious. Highly highly recommend.


Chef Mary's enthusiasm was infectious!! Time just flew when having fun! Love her cooking style, cook food/ingredients that's wholesome and good for me. Everyone is different. She gave some ideas on base soup which could be customized to my liking. Love the class! Will sign up for another class. Thank you Chef Mary!!


Mary was INCREDIBLE. We loved every minute of this class, and we learned so much. We will definitely be back!


We had so much fun at our class with Chef Mary! She was a wonderful host, great teacher, and terrific cook. The food was delicious. And it was so exciting to learn some new cooking skills to use in our every day lives. Highly recommend!!


Just an awesome time! I learned alot and the food was amazing.


What a delight to take this class! Mary was one of the most welcoming entertaining and knowledgeable chefs we have met. Not only did we have a great introduction to the basics of using a knife in the kitchen, but we also made a wonderful lunch under her supervision. This would be an awesome setting for families or close friends to share a course and have a wonderful culinary experience. If I could give her more than five stars I would. Well done Mary!


Had a great experience withChef Mary. Learned a lot to.


Chef Mary did a good job rolling with the circumstances presented to her, staying positive and keeping things fun. I learned some helpful things that will stick with me going forward. The reason for 4 stars instead of 5 is because we weren't able to cover all the things we were supposed to due to the power going out. That's not Mary's fault whatsoever and she made the best of the situation. I'm certain if we had gotten to do everything that was planned, it would've been a 5 star experience.


Mary was super fun to cook with! She had a lot of great tips and tricks, made wonderful food, and was a great host. She has a great personality and makes you feel welcome from the second you meet her. I would highly recommend taking any classes with Mary!


Chef Mary is *so much fun*. Laid back, super informal, yet brings the knowledge and lets you practice some real skills. I made a new friend in Chef Mary, and I'll most certainly be a return customer. :)


We had a great time! Chef Mary was fun and informative.


We had such a fantastic evening with Mary! First off the food was fantastic, it's always fun when you get to help out a little in the process, but Mary definitely had the extra touch to make everything taste amazing and got a few little pro tips on the seasoning that will be used much sooner than later. Learned some great fundamentals for Knife skills, if you don't know how to cut an onion, that's practically worth the price of admission itself. But most importantly, just had a lot of fun! Mary is all energy and witty jokes, and it didn't take long to get into some meaningful conversation. Amazing to go into a strangers home and feel at home, so cool. Would recommend 100% and look forward to another class!!
Reviews guests left for other experiences with Chef Mary


Fabulous, she was delightful. Lots of knowledge - and the meal was delicious!


Chef Mary is a lot of fun and she is full of culinary tricks and is knowledgeable about the trade of cooking. She aims to not only make guests comfortable in her waterside home, she also makes learning about food, cooking techniques and kitchen skills simple and interesting. Home cooks unite! Butter & Bacon PNW


She was very warm and friendly, hospitable and had a lot of knowledge. I will definitely recommend her to my friends for a great meal and to learn too. This was even is a great date night for us.


she was GREAT wonderful meal too and easily made ingredients


Great food, great lesson, great conversation and so much fun.


Chef Mary was simply excellent, highly recommend!


A great learning experience in a relaxed environment. Food was delicious and nutritious!


Looking for a fun date night idea? Cooking with Chef Mary is the way to go! We learned lots of yummy ideas and had a blast! Thanks for the full bellies and laughs. :)


It was a fun day and I learned several new cooking techniques. Chef Mary was very friendly and well prepared for our session. I had a great time!


Chef Mary was fun, welcoming, and skilled at presenting cooking techniques in a straightforward and approachable manner. Thank you for a lovely evening of good stories, practical skills, and delicious food Chef Mary!


Lots of fun! Chef Mary is very friendly and knowledgeable. I learned a lot and had fun making a lot of different things.


Stephanie Almeida
03 Sep 2022
Chef Mary was amazing and taught us how to make the most delicious food!


Annie Daniels
25 Jul 2022
Delicious menu and the experience was like we were dining with a friend. Mary was a real pleasure!


It was a fun experience! Chef Mary is a very lively host and gives good cooking advice that clears the mystery behind cooking but also gets me excited to try cooking more vs treating it as a chore.


Chef Mary was the BEST! I bought this class as a Christmas present for my wife and I to do together, and I am so glad I did! We made pasta from scratch as well as a salad, dessert, and fritters. If you get the chance to take this class, do it and don't look back! Mary is a wealth of knowledge and full of personality. We can't wait until we can take another one of her classes!


We had a great time. Chose to do this less because of a need to learn to cook and more because my partner and I needed a fun evening and some variety in our normal date spots. Mary was a great host, entertaining, and clearly loves what she does. Bonus points on the mid-century kitchen still in beautiful shape!


Mary made me feel welcome and comfortable right away. She had great conversation and explain the dishes and gave us plenty of suggestions to add add on our own when we try the recipes on our own.


Mary was wonderful! The entire experience was so much fun. The food was delicious and we learned some new skills as well as dishes. She was a great teacher and just so much fun to learn from. I would definitely recommend taking a class from her. You will learn and leave full and happy. We will be back for sure!


Chef Mary was fantastic! She brought amazing energy and was very knowledgeable. I learned a great deal and really enjoyed myself. Plus the food was delicious! 10/10


Chef Mary was extremely personable, quirky, and funny! She has a way of teaching simple kitchen techniques in a really fun and creative way. She's very knowledgeable and excited to teach every skill level home cook how to make delicious meals.


Chef Mary was extremely personable, quirky, and funny! She has a way of teaching simple kitchen techniques in a really fun and creative way. She's very knowledgeable and excited to teach every skill level home cook how to make delicious meals.
$ 95 Per person
all-inclusive: 2.5-hour class, 4-course meal and taxes.
---
Can be used for any experience or cookware
Meet your chef
Chef Mary
Verified chef
Food safety certified
---
After a long career in local radio and television, Chef Mary changed course to follow her dream of cooking and creating recipes and teaching cooking classes for those eager to learn. Primarily a self-taught chef, Chef Mary has written two cookbooks and has developed more than 150 alternative medicine recipes. She's passionate about helping others learn how to prepare healthy dishes using high-quality ingredients, as well as teaching smart knife skills and techniques.
Other Cooking Class Experiences you may like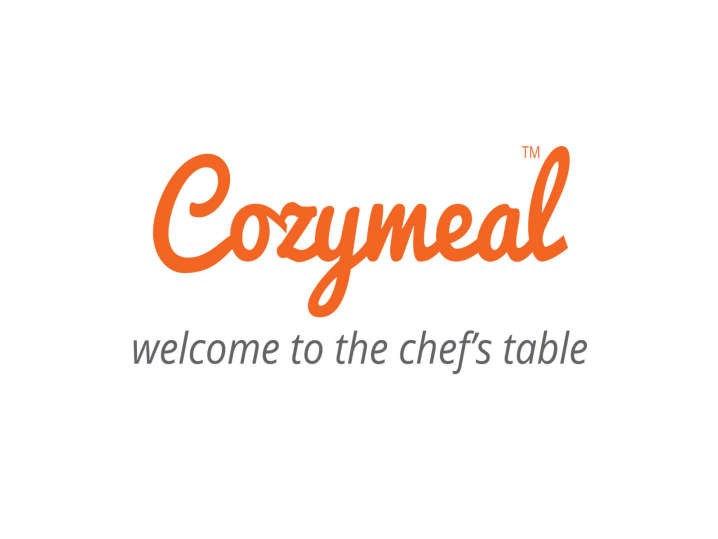 This website uses cookies to enhance user experience and to analyze performance and traffic on our website.
We also share information about your use of our site with our social media, advertising and analytics partners.
This website uses cookies to enhance user experience and to analyze performance and traffic on our website. We also share information about your use of our site with our social media, advertising and analytics partners.
Accept