Cooking Class - The Basics of Cheesemaking
Cooking Class - The Basics of Cheesemaking
126 reviews
126 reviews
Craft mozzarella and ricotta cheese from scratch in this intro to cheesemaking class.
In this introductory cooking class, you'll learn how to make fresh mozzarella and ricotta cheese under the guidance of Chef Laura. Simple cheeses contain simple ingredients, and you'll be delighted by how easy it is to create fresh cheese with a bit of milk, salt and acidity.

Once you've hand-pulled the mozzarella and whipped up the ricotta, you'll create an heirloom tomato and mozzarella salad with pesto as well as savory ricotta and mushroom toast. Finish the class with refreshing ricotta ice cream infused with pistachios and berries.

Guests are welcome to bring wine and beer to enjoy during the class.
Hand Pulled Mozzarella
With liquid rennet, water, citric acid, milk and cheese salt
Heirloom Tomatoes and Mozzarella
With basil pesto, olive oil and salt
Ricotta
With milk, cheese salt and buttermilk
Ricotta and Mushroom Toast
With kale, garlic, olive oil, salt and pepper
Ricotta Ice Cream With Berries and Pistachios
With half and half, sugar, salt, eggs, honey and whole milk
Most dietary restrictions can be accommodated if noted prior to the event. Please mention this in the message field when you submit your booking request as adjustments to recipes cannot be made during class.
Minimum Guests

2

Maximum Guests

8

Meal Courses

3

Event Duration

2 hours

Labels

Couples, Fun, Gourmet, Group, Vegetarian
Reviews guests left for other experiences with Chef Laura


Laura is wonderful! We learned so much once again, and had fun doing it. His her is lovely. It's so fun to sit & eat our dishes over a bottle of wine.


Chef Laura was professional and excellent at what she does. Her space was meticulously clean and beautiful to work in. She was gregarious and kept conversation flowing while teaching us about cooking. I learned so much from this class! Quite a few things I've been doing wrong and got some tips on new cookware for my first home. The experience was a fun thing to do as a couple and my husband who was very skeptical had a great time and even said he would join me for another one. I thought Chef Laura was just as educational and informative as encouraging. I loved the meal we made and feel more confident making empanadas, steak and dulce de leche dessert on my own now. I can't wait to try the recipes at home! We had some leftovers from our class so I will have the opportunity to try making the empanadas again on my own using my oven. I will definitely be coming back as I think this is a fun activity.


What an incredible experience! Chef Laura was so welcoming, and the class was very informative, full of tips, tricks, and best practices. We were blown away by how wonderful everything came out. I would strongly recommend Chef Laura for a wonderful experience.


Loved the class and how well laid out everything was while being very engaging


Great class. super engaging teacher with a perfectly paced plan to make sure you're learning and having fun baking.


We had a great time cooking with Chef Laura today. We learned some great cooking tips and the meal was wonderful! We even got leftovers ??


My daughter and I had a wonderful time with Chef Laura! She thoroughly explained all of the steps to each recipe and even made great conversation getting to know us! I highly recommend taking any of her classes!


This class was amazing! Chef Laura was knowledgeable and personable. The menu was delicious! Would definitely love to take another class.


Chef Laura was awesome! Couldn't recommend her enough. She has a beautiful kitchen and took the time to explain to us all the nuance of her cooking style and our meal. Best night!


Chef Laura was amazing and knowledgeable in everything baking! I loved her background story and how she got to teaching from her home. Her kitchen is beautiful, warm, and inviting. Definitely recommend!


Chef Laura was so amazing. Such a beautiful kitchen, beautiful ingredients and a lovely teacher. Would 1000% recommend


What a delightful evening with Chef Laura. My adult daughter and I had a great time learning, cooking and eating a delicious meal. She was a friendly warm welcoming host, teacher and chef. Will absolutely take more classes from her.


Chef Laura was knowledgeable, kind, and helpful. I feel fully prepared to make these recipes on my own now!!


Chef Laura was amazing. So informative and friendly taking us through every step while explaining to us why we were doing so. I would highly recommend to anyone else interested in a new and fun baking experience.


We had an excellent time learning French pastry with chef Laura. She was very knowledgeable and organized which made for a positive learning experience.


Awesome experience. Took the class with my teenage son and Chef Laura did an awesome job making the class engaging and informative.


Great experience. This was our 2nd time with Chef Laura. She is great, and we love the food. I have even made the steak and chimichuri since our experience. High praise for Chef Laura.


We had such a great time with Chef Laura for the flavors of Argentina menu. She was a gracious host in her beautiful home and was a wonderful instructor for us to learn from. Bonus points for all of the food being phenomenal. Highly recommend and will be doing more classes with her.


This was a great culinary experience. Chef Laura took us step-by-step and gave important tips and tricks that don't show up in recipes.


Chef Laura is wonderful. I do not typically cook much of anything and have never been that interested however, she makes preparing a meal fun and interesting and definitely does not make me feel inadequate because I'm not familiar with some of the terminology or methods. I have now been in 2 group sessions with her and would highly recommend her.


Chef Laura did a great job teaching us to prepare some great food. It was a wonderful experience. Looking forward to another session with Chef Laura


Chef Laura was a delight! We had a blast in her beautiful kitchen in a really fun environment!


Chef always has an exquisite meal and experience


Chef Laura is lovely and so kind! Her food is amazing and she's super patient! 11/10 recommend ❤️


Thank you Chef Laura for an incredible evening. Wonderful atmosphere, lots of fun, and delicious food!


My husband and I loved the class with Laura. She helped us feel comfortable in the kitchen and made this a lovely experience. To top it off, the dinner turned out delicious! We are looking forward to booking more classed with Chef Laura.


The class was so fun and informative and Chef Laura is so lovely. Really enjoyed it!


The lesson was everything I'd hoped for, and I learned several new techniques. Laura is an excellent teacher. She explained things very clearly but let the students do the actual work. Everything was clean and well organized too. The pastries we made looked and tasted like they were from a top-rate bakery.


We really enjoyed ourselves and Chef Laura was amazing. The experience exceeded our expectations!!


Absolutely amazing experience. Laura was friendly, polite, and most importantly the food was DELICIOUS! Most definitely will be doing a class of hers again.


We had a ton of fun with Chef Laura for her "Flavors of Argentina" class. She explained the instructions very clearly and had a lot of helpful techniques, everything turned out delicious. Her passion for food really came through. I would definitely book another class with Chef Laura.


Laura was absolutely wonderful!! We learned so much from her. Laura made us feel right at home in her kitchen and it was like we knew her for years within minutes. Can't recommend her enough!


Chef Laura was absolutely wonderful. Such a bright person to be in the kitchen with, and the menu was great. Delicious as well. We will do another class for sure!


Desirae Martinez
26 Mar 2023
My husband got this experience for our 1 year anniversary and it was so wonderful! Chef Laura is the warmest and kindest person to walk you through the menu. A very welcoming environment she has created in her lovely home. She prepares a lot of items beforehand, so it is not overwhelming. 10/10 would recommend.


Great class! Laura was an awesome instructor and taught my wife and i a few new tricks in the kitchen. Speaking of kitchen, Laura has a great one and we were very impressed with the whole production. Really good experience I would highly recommend!


I loved this class! Super fun and the food was ABOVE restaurant quality.


Chef Laura was amazing! She was super hospitable and welcoming. Even though the menu might look a bit intimidating at first, she eases you into the whole process so that you'll produce a delicious, excellent meal. The food was absolutely delicious!


We had a delightful time preparing our delicious Argentinian meal in Chef Laura's lovely home. Chef Laura is talented, seasoned , and personable chef. She's approachable and welcomes questions. Her class was well organized, informative, and fun! Would highly recommend!!


Bahar Demirel
19 Dec 2022
Thank you for the delicious cookies.??


Chef Laura was professional, knowledgeable, helpful, and so fun & funny! She was extremely welcoming and the class was very friendly to cooks of all skill level. Her home was a lovely place to learn and have dinner. I would definitely recommend CozyMeal; especially with Chef Laura to family & friends.


Chef Laura was outstanding, we learned a lot of great techniques and were able to be hands on the entire cooking class. It was great to experience some flavors that were entirely new to us.


Our experience with Chef Laura was great! Very friendly, great teacher, and most importantly the meal was amazing! We've already recommended her to all our friends!


I booked a class with Laura for my husband's birthday and she did not disappoint! The class was fun, professional, and we learned several new skills and techniques. Plus, the food was delicious! Highly recommend taking a class with Laura… I know we'll be back!


Chef Laura was a warm and welcoming hostess. The dinner menu was nicely balanced, easy to prepare and absolutely delicious. We will definitely be returning for another class with Chef Laura.


Had a really great time. Chef Laura was both welcoming, personable, & knowledgable. Loved the experience & the food! Only feedback is that we are giving a little bit more instruction & tips we can take home!


We loveddd Chef Laura's class! The food was delicious and the overall experience was both fun and relaxing :)


Excellent experience!


Another wonderful experience with Chef Laura! Loved the recipes and it is always a joy to learn from her in her beautiful home! I will be back!!!


Chef Laura was engaging and an amazing teacher. The meal was delicious and something we would have never tried on our own. Such a great experience!


Chef Laura is so fun and knowledgeable. Her home is beautiful and food is delicious! Great experience.


When we received a gift certificate from our daughter from Cozymeal. We were not sure what to think about the idea, until after our class and now we are hooked! Chef Laura taught us some amazing techniques and we made an extraordinary Tuscan meal. We enjoyed her sincere kindness and beautiful kitchen.


Laura you were absolutely amazing and we look forward to taking another class with you soon! Thank you for such a great experience!


We loved the entire experience! Laura is awesome and easy to learn from. We will definitely do this again and want Laura to be our chef?


We had a great afternoon with Chef Laura! We learned a lot while making a delicious meal. She shared recipes and techniques that made it simple to produce complex flavors and dishes.


chef Laura was the best of the best.. she was so open and accomadating.. everyone enjoyed the entire experience.. i can never stop saying thank you for the memories you gave to my wife and family.. book chef Laura you won't be disappointed


It was an amazing experience! I learn a lot of tips! Food was so yummy!


My class with Chef Laura was outstanding!!! I've taken tons of cooking classes over the years, in all kinds of venues, and this is among the best. Laura was great. The food was great and it was wonderful to have if be fully "hands-on." And I learned some technique things that I can apply in many situations. I definitely will take other classes from her. I highly recommend this class!


We had such a great time with Chef Laura! Great food and great conversation. Highly recommend!


Brenna Gormally
15 Jul 2022
Chef Laura was amazing! Her menu was delicious and she was a delight to talk to.


Our experience with Chef Laura was amazing. She is very patient, friendly, and overall genuine. It was our first cooking class and made us feel comfortable from the beginning. We learned skills that we will be applying in the kitchen from now. The recipes we did with her were delicious. We will definitely be booking another class with Chef Laura. If you want a fun experience with an amazing Chef book with Chef Laura.


Chef Laura was amazing! She was so friendly and so easy to talk to and learn from. The food was delicious and I will definitely be looking for classes with her in the future!


WOW...spectacular evening! My daughter gave this experience to me as a birthday gift and although we were not sure how it would go, we had read amazing reviews so were optimistic. I will say that this well surpassed any expectation that we had!! Laura is lovely and charming and the menu we made was delicious! I brought leftovers to my husband and they did not disappoint! Truly lived up to the name "cozy meal"!! Delicious food with tips and tricks we can use in our future cooking endeavors, we were thrilled. She is friendly and engaging, not to mention knowledgeable about her craft and passionate about cooking! Her beautiful home was a lovely backdrop to a truly perfect experience! We are already planning our next session! Book your session now...she does not disappoint!!!


This was our (my husband and I) first cooking class. Chef Laura is so kind, funny and a genuine person. The whole experience was wonderful! We highly recommend Chef Laura and Cozymeal 10/10! We will be signing up for another cooking class and include some friends.


CHEF LAURA IS AWESOME! Laura was so fun, friendly, accommodating, and prepared to help us cook! My friend and I had such a good time, we cooked a delicious meal with Laura's guidance and even had some leftover ingredients to bring home for the fam! She coached us through the meal, gave us pro tips for cooking in the future, and just had a very well-rounded, hands-on experience! We cooked with light music on in the background, then got to enjoy the meal in her beautiful home! Every little detail just made the experience even better and it was so so appreciated! My friend and I were talking about bringing our friends and/or our moms next time because it was such a fun time! 10/10 would recommend to others!


We had a great time learning and eating!


Joann Masters
07 May 2022
Chef Laura made our cooking experience absolutely wonderful!! We enjoyed ourselves thoroughly and would very much like to explore other opportunities to take other classes from her. Such a fun date night for us!


As usual chef Laura exceeded our expectations. Had a great time, she's the best!


This was a true cooking class. We all had such fun exploring this Mediterranean delight. The atmosphere was perfect and so was the food. If you are looking for an amazing experience, take this class with Chef Laura


Amazing time and excellent meal!


Excellent evening of cooking and learning in her beautiful home kitchen. The menu was a well planned 3-course Tuscan meal. Chef Laura is a formally trained chef with quite a bit of experience. She walked us through all of the steps of preparation in a calm, enjoyable way. Unlike other cooking schools where the teacher performs the difficult work, she has us perform every step. We are experienced cooks but still learned some new techniques. Laura is very personable and a great conversationalist. The dinner was delicious and we would definitely recommend Chef Laura to others.


It was a great experience! Best cooking class I've ever been to.


Thank you, Laura!


Chef Laura was great. She was so much fun and we could tell that not only does she really love what she does but she also really loves sharing and teaching what she does! She made the whole experience that much more fun and we definitely plan to cook with her again in the near future!


Wonderful experience-I highly recommend Chef Laura's class! The food was well planned and the prep work she had done made everything flow seamlessly. She has a great personality for hosting and leading class-made everyone feel comfortable and engaged. Will definitely take another class from her when I'm back in town:)


I liked it better than the first time! It's a really nice time and a really good menu and chef and atmosphere. Will do it again sometime!


Chef Laura was great to work with. Amazing food and fun experience.


The BEST time with Chef Laura!! We are already planning our next class with her. She was so kind, knowledgeable and patient! My wife and I had the best time! If you aren't sure about it, trust me and give it a try, you will not be disappointed!


Excellent class and very enjoyable! I was 5 minutes late for the class which is terrible but Laura made me feel quite comfortable and everything was just great! Although I'm not a chef I have home cooking experience and I watch a lot of cooking shows and this was my first class and I learned a few things so looking forward to the next one!


Laura was enthusiastic and very knowledgable. Her recipes were great!


Laura was great. Her home was a perfect set up for a cooking class and she not only showed us how to prepare, cook and serve the food, she was personable funny and engaging. We took five family members and had a lot of fun cooking with Chef Laura. We prepped the food, ate a great meal and she had us prepare enough to take home and cook again on our own. I highly recommend going for a fun cooking class and tasty meal at Chef Laura's.


Laura did a fanstatic job of making the class fun while being very educational!


Such an amazing experience. Chef Laura was so fun and so personable. But most importantly, the food was amazing!! And she helped us to do that ourselves. I leaned so much that I can take home and put into practice in my own kitchen. 10/10 would absolutely book again!


Chef Laura's class was an amazing experience! She was very thorough, thoughtful, and friendly with our group. The food prep and cooking was both fun and informative, and the dishes turned out excellent. Definitely planning to attend another one of her classes!


We had a great experience with Chef Laura! She was so well organized and prepared for our class! The menu was absolutely delicious, and we had a great hands-on learning experience and instruction. She gave great tips and information about the menu and the cooking techniques. We look forward to booking with her in the future!


Chef Laura is great! She is very personable and was so organized. We loved her food and presentation of the class. She felt like a friend we'd known for a long time. We will definitely take another class with her.


Chef Laura is a wonderful teacher and host. Her classes are so inviting, fun and informative. Recipes are stellar as well. I cannot recommend her enough!


Fun experience, amazing food!


The presentation was outstanding! Chef Laura was very friendly and was well prepared. It was a very enjoyable event. We learned a lot and she easily made us feel comfortable. The meal came out absolutely delicious.


Fantastic Chef and host. Delicious food. Great menu. Easy to follow instructions, useful kitchen tips, and a wonderful meal. Made new friends in class... and did I mention how good the food was? The chimmichurri was amazing flavor to accentuate everything else on our plates. Steaks were perfect. Empanadas were tasty. Highly recommend Chef Laura, and look forward to attending more of her classes.


This was such a great experience and she was extremely accommodating of my food allergies!! The food was phenomenal and I would highly recommend this experience to anyone!


We had a wonderful time with Chef Laura! The food was delicious and so fun to make.


Lovely experience start to finish! Chef Laura was warm and personable and her recipes were delicious - and so easy! My mum and I both felt this evening was a highlight of our trip to Southern California. We're looking forward to recreating this meal - and especially that lemon tart - for friends and friends at home. Thank you so much Chef Laura, for a memorable evening!


We had a great time and learned quite a bit. Chef Laura was fun to work with. We would definitely book another dinner.


Everything was excellent. Delicious food and I learned a lot. Chef Laura is the best!


My Mother and enjoyed Chef Laura's cooking class, last night. It was just my mother and I participating in Chef Laura's gourmet kitchen. Her skills, kindness, and professionalism far exceeded my expectations. The food (which my Mum and I prepared, with her direction) was out of this world AMAZING! We learned so much and had so much fun. Chef Laura truly made this experience extremely enjoyable. Not only do I highly recommend her, but this won't be the last time that I take a class with her. Anyone who is graced with her presence and has the opportunity to learn from her is lucky! Thank you, Chef Laura!


My boyfriend got my mom and I this class for Mother's Day. We had the BEST time! My mom is an amazing chef and I am... well.. not. My mom picked up so many new tips and tricks snd was so excited! She told my boyfriend to give this present to us every Mother's Day. Laura was absolutely a star and we could not say enough about her. She is a talented chef that is sharing her passion with others and it shows. Her prep work and thought she put into our cooking class was outstanding. It all ended too quickly and we wanted to stay longer. Best gift ever and we had such a great night. Thank you chef Laura for letting us cook snd learn under your expert eyes!!!!


She was outstanding! This was WAY out of our comfort zone but chef Laura was easy to talk to and made my husband and I open up and laugh! It was our 30th anniversary and honestly, I would go this again and again!


Laura is amazing! She's kind and enjoyable. We enjoyed our cooking with her! She was very caring and patient. We highly recommend taking one of her classes!


What a fabulous time! Chef Laura is a delight! Highly recommend.


Chef Laura is such a great teacher, which is reflected through her patience and kindness. I recommend Chef Laura to anyone in a heartbeat! Hence, it's a no-brainer to rate the experience with a 10/10


My wife and I were greeted by a gracious host. Chef Laura was well organized and the cooking flow was smooth. I improved my stake cooking ability and my wife enjoyed her favorite dish of the nite, Lemon tart!


Laura was an amazing host and teacher. Would vouch for her in a heartbeat, she's the best.


Great recipes. Great meal. Great hostess and chef. Wonderful afternoon.


Laura was amazing. She made everyone feel at home and comfortable. She explained everything very well. She was sweet and helpful. The meal was absolutely amazing.


Great meal, beautiful house and a gracious chef with a great personality.


Chef Laura was more than that. She was a wonderful host. Her house was perfect, her kitchen was exquisite. Could not of asked for a better evening. Recipes that she presented were so tasty, with ingredients that are readily available. I can't say enough good things! Go, and enjoy!


Fabulous! Such fun and a delicious dinner!


Laura's home was so perfect for our cooking date. She made us feel so comfortable in her kitchen, and we really learned some great recipes. It was fun and delicious!


My husband and I cannot stop talking about how amazing Chef Laura was on our date night cooking lesson. She was fun, friendly, and approachable. Thank you for teaching us how to cook Tuscan cuisine in your beautiful kitchen and home! It was quite a memorable experience


We thoroughly enjoyed our evening with Chef Laura. She created a menu of delicious food. Everything was pre-measured to save time. We were able to enjoy each others' company and relax while we prepared our delicious dinner. Chef Laura is a pleasure to spend time with.


Laura was a delight to learn cooking a meal from. We will definitely be booking another meal with her again


Great experience and great food! Felt very at home in Laura's home. Would recommend in a heartbeat.


My wife Debbie and I had a wonderful and educational evening with Chef Laura. Everything was delicious and Chef Laura walked us through all the steps so they will be easy for us to prepare ourselves in the future. It was our anniversary so this was the perfect evening for us. Thank you Chef Laura!


My husband and I truly enjoyed our evening cooking! It was everything we could have wanted and more... beautiful environment, delicious food and an incredible hostess.


Our session with Chef Laura was outstanding ! We learned a lot, had a great time and a great meal.


Chef Laura was awesome, her place was beautiful and well laid out for the "class". The recipes were perfect for the time we had. My wife and I thoroughly enjoyed the evening and plan to come back. You will not be disappointed.


Chef Laura was gracious and encouraging. Her kitchen was ideal for teaching and the tools and ingredients were fully prepped. The recipes were well chosen and the finished dishes were delicious. A perfect way to spend an evening.


This is a 5 star experience. Laura is a fantastic chef, teacher and hostess. My wife and I had so much fun with her. Laura can teach you something about food if you're a beginner or an expert. She has an outstanding personality and hosts in her beautiful home and fabulously equipped kitchen. The food you will make is better than any 5 star restaurant in San Diego. If you want to have a blast..do this!!


Chef Laura is a pleasure to work with. She is very sweet and explains the process of her food preparation in detail. Her culinary skills are amazing with unique recipes that are easy to recreate. Chef Laura's space is extremely clean and presentable, making me feel very comfortable and welcome into her home. Thank you, Chef Laura, for being amazing!!
Reviews Chef Laura received outside of Cozymeal


Beyond being knowledgeable and an incredible cook, Chef Laura is warm and encouraging. My daughters absolutely love her classes! They have learned how to make complex dishes, like macarons, and it has built their confidence in the kitchen. So excited that she will be offering more classes!


Chef Laura's classes are so much fun! She is organized, talented, and patient. We love the thought and planning she puts into her classes and how she consistently makes food that turns out beautifully. We have learned and take away a lot from Chef Laura and will keep signing up for more classes in the future.


Both of my girls are cooking and baking with confidence after spending time with Chef Laura! Thanksgiving was so fun this past year with them as my helpers! Many of Chef Laura's recipes made our holiday menu.


As I had the opportunity to take two of her awesome classes, I would highly recommend the talented and lovely Chef Laura! Her straight forward clear instructions, as well as organizational skills and delightful personality made for a fun, smooth and educational experience in a group setting. The first class was "Healthy Desserts." Chef Laura provided incredible knowledge on baking, pastry techniques and ingredient substitutions according to nutrition, particular food allergies or even tastes. Everything was so yummy! The second class was "Fast, Healthy, Delicious Meals." We learned proper knife skills (I still think of what I learned each time I chop!) , tips on meal prep and how to make several DELICIOUS quick dinners. It was a blast to learn from Chef Laura and at the end of the evening take home all of our creations. I give Chef Laura 5 stars and highly recommend, as I truly enjoyed learning from her and had so much fun in the process!


Chef Laura is knowledgable, professional and fun!! Whether you are a beginner or have been cooking for a long time, Chef Laura is for you. I have enjoyed three cooking classes taught by her and have walked away every time with loads of new information, tips and tasty, healthy food to eat. The recipes were wonderful and my family has enjoyed everything that I have made from the classes. For one of the classes, Chef Laura planned and prepared a special cooking class for my friends and I to enjoy a girl's night out and to learn new recipes using an instant pot. It was such a fun night that my friends and I still talk about and want to plan for another class with her. 5 stars don't express enough how highly I recommend Chef Laura.


I took a pasta making class with Chef Laura. I'd never made pasta from scratch so I thought it was going to be hard and a lot of work. Chef Laura showed me how easy and fun it is. Mixing up the dough was really easy and I enjoyed feeding the pasta back and forth through the rollers. Right away I knew I wanted to get the roller attachment for my mixer. She sent us home with the recipe for the pasta and the amazing sauce. I can't wait for my next class!


Both my daughter (12 yrs old) and I have taken cooking classes with Laura both together and separately. Laura has flavorful and seasonally fresh menu ideas that can take you all the way thru your week of meal planning. I appreciate that Laura has thought thru how meal prep for one night short cuts the next nights menu preparations so that a bit of hard work on one night makes the rest of the week so easy. I never felt like I needed anything more than a good knife in order to execute her recipes at home. Laura gives you great explanations and simple shortcuts from how to wield a knife properly to how to chose your produce and proteins and best places to shop. Every class I always came away with wonderful "ah-ha" moments and "who knew?" discoveries. Laura's instructions are simple and efficient and oh my goodness...the flavors she combines in her menu recipes are refreshing and different for all taste pallets maximizing seasonal options that give you the best nutrition as well. Laura has the ability and knowledge to teach kids and adults of all ages and expertise. You always walk away with a great packet of recipes and wonderful nuggets of tasty knowledge. I highly recommend Laura's classes.
Other Cooking Class Experiences you may like
Can be used for any experience or cookware
Meet your chef
---
Chef Laura has an incredible culinary résumé that includes graduating with honors from the International Culinary Center. Previously, a caterer and chef instructor, Chef Laura currently hosts fun and exciting cooking classes where she shares her sharp culinary knowledge and techniques. She knows exactly how to prepare a menu using optimal seasonal ingredients that bring out the best aromas and flavors for a truly beautiful dish, so prepare to up your cooking game!
Flexible booking: Cancel or reschedule this event's reservation for free up to 48 hours before the event.
This experience is not refundable as it includes a meal kit.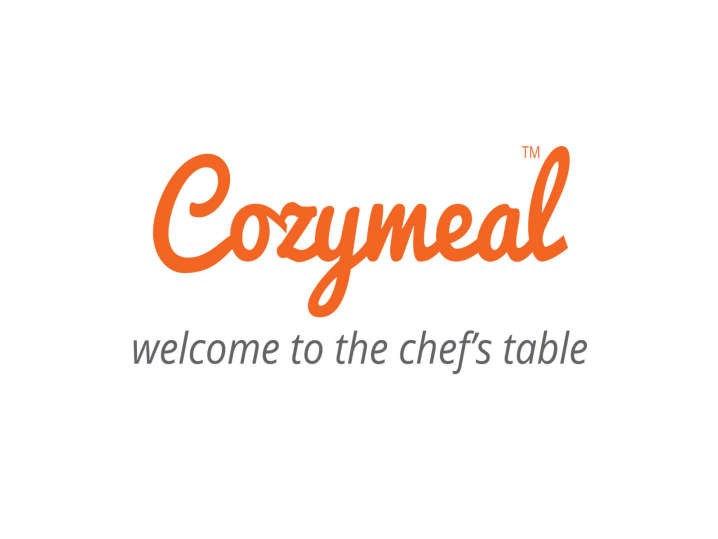 This website uses cookies to enhance user experience and to analyze performance and traffic on our website.
We also share information about your use of our site with our social media, advertising and analytics partners.
This website uses cookies to enhance user experience and to analyze performance and traffic on our website. We also share information about your use of our site with our social media, advertising and analytics partners.
Accept