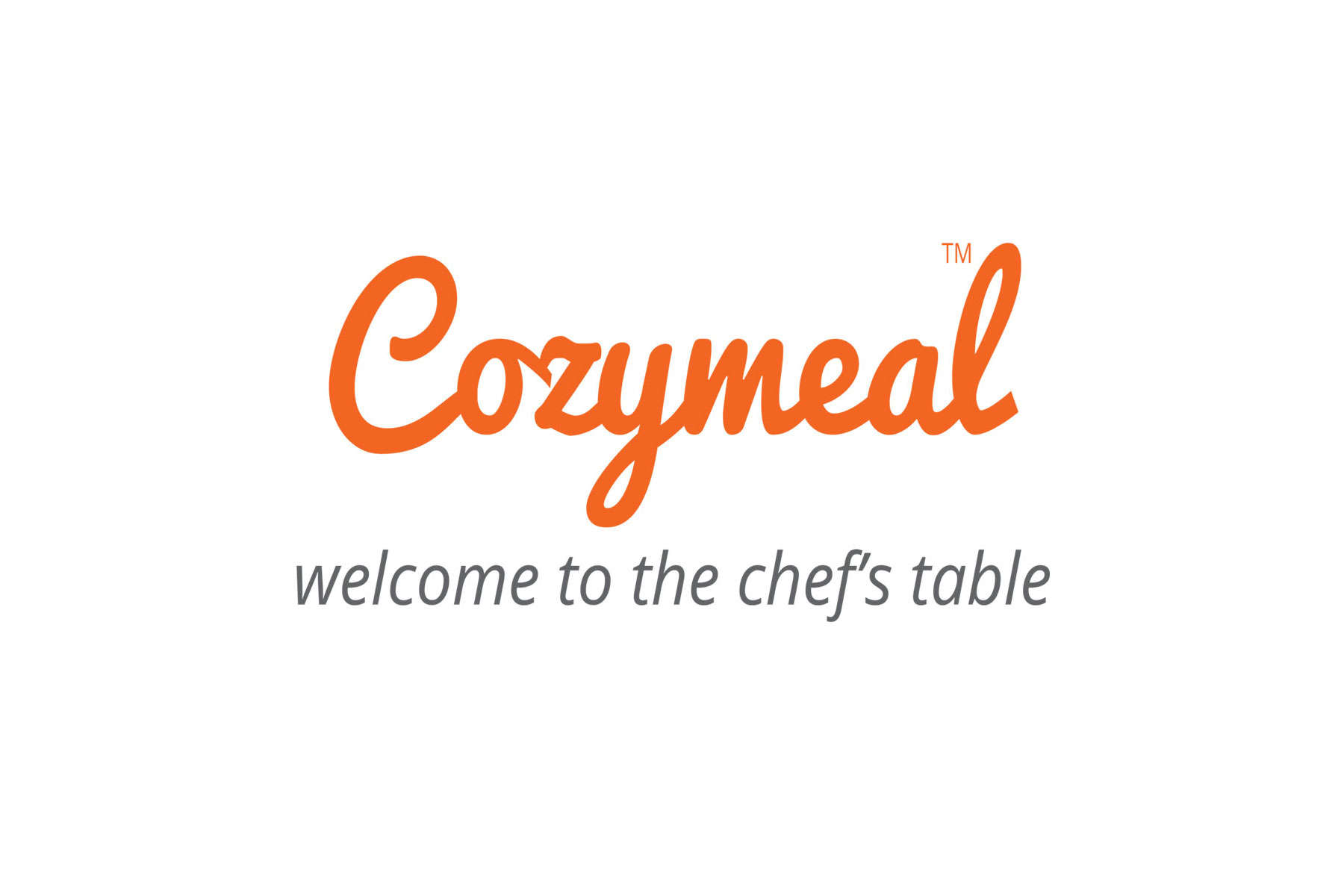 Originally from upstate New York but currently living in Tel Aviv, Chef Roxy has a passion for Mediterranean and Middle Eastern culinary classics inspired by Israel. Open markets boasting amazing street food and fresh produce all year round make Tel Aviv a leading culinary destination with a melting pot of vibrant, traditional flavors. With 10 years of international culinary experience in the food industry, Chef Roxy will teach you how to transform simple ingredients into an impressive spread.
See more
Online Cooking Classes WITH Chef Roxy
Chef Roxy's Overall Rating
Based on 99 reviews
Cozymeal guest reviews for Chef Roxy

05/16/23
We had a fantastic time and the pancakes were wonderful!
05/16/23

03/12/23
Great class with a great result! So many tips on using our knifes correctly, keeping them sharp, prepping our work station, and cooking our ingredients! Eggplant Capriccio is delicious! Don't miss this one!
03/12/23

03/08/23
Chef Roxy was phenomenal! She showed us everything from alternate ingredients to ways to chop our ingredients for max benefit to the dish, all while keeping us smiling. We will be keeping an eye out for other classes that she teaches as well. She was so down to earth and made us all feel comfortable in forming an effortless sense of community during our time "together". If I could give 50 stars, I certainly would!!!
03/08/23

03/05/23
Awesome class and delicious meal! Would recommend.
03/05/23

03/05/23
Would prefer not to
03/05/23

02/19/23
I highly recommend this experience. Roxy teaches at a relaxed pace and we learned about why we were doing things so we can adjust as needed. No prep work is needed. Thank you Roxy for a really fun and rewarding class'
02/19/23

02/18/23
We really enjoyed Roxy's Hummus and Falafel class and would recommend to anyone who wants to learn from a great teacher and make some awesome food!
02/18/23

02/18/23
WOW!!! What a great experience with Roxy. 10/10! She was very knowledgeable and friendly with a personal touch. The falafel and hummus we made are both the best we've ever had, bar none. t was our first experience with cozymeal and Roxy definitely set the bar high. Thanks Chef Roxy!
02/18/23

01/07/23
Wow.....what a great class!! Chef Roxy made falafel and hummus simple to make. The hummus recipe was so good and quite easy to make with her guidance. The falafel was fluffy and flavorful. Chef Roxy was very informative, engaging, and answered my many questions. I will surely be taking another class from her. Take this class!! You will enjoy it and learn great techniques for storing as well!! Thank You Chef Roxy
01/07/23

11/05/22
Chef Roxy was fun and so helpful! I loved learning about the history of Middle Eastern food, and her skilled techniques for making delicious hummus and falafel.
11/05/22

10/08/22
Chef Roxy was great. Learnt a few new techniques, and the food turned out excellent.
10/08/22

09/18/22
What a great class, and a wonderful instructor. The recipe is easy to follow and the food is amazing. Roxy is a wonderful chef with great advice and a warm personality. You can tell she loves cooking. My team and I had a wonderful experience. Thank you for a great time!
09/18/22

07/31/22
it was excellent! Roxanneis engaging and a great teacher with lots of useful info to share.
07/31/22

07/30/22
It was wonderful! Chef Roxy made up for all the frustrations of Cozymeal's signing up process, and she made my 75th birthday perfect ... and the hummus and falafel Chef Roxy demonstrated were delicious. We'll definitely look for her next time.
07/30/22

06/20/22
Chef Roxy is amazing. She took time to explain the WHY behind each step, and to make sure everyone in the class was on track. I did not previously see myself as someone that could make hummus and falafel from scratch, but OMG. Now I can and it's SO GOOD.
06/20/22

06/18/22
First time taking a class. She was patient and informative. Kept things light and moving while still giving some of the background and traditional ways of eating the food. I wanted to learn how to make good tasting Hummus which I did, but I also surprised myself with how well I was able to make Falafel too. Both recipes turned out great and she explained good ways you can tweak and customize them to make them your own.
06/18/22

06/13/22
We took the Homemade Hummus and Falafel class with Chef Roxy and would HIGHLY recommend it! We accomplished so much during the time window, but never felt rushed or stressed, as Chef Roxy was super organized, friendly, super passionate about food and positive. She is the perfect combination of encouraging, extremely knowledgable, pleasant and a great communicator. She kept us on track but made time to answer all our questions about kitchen tools, ingredient variations, differences between US and Tel Aviv cuisine and we learned so much. Best of all, the recipes turned out awesome and delicious. Thanks for a great experience, Chef Roxy!
06/13/22

06/08/22
My experience with Chef Roxy was amazing! I signed up for her Eggplant Carpaccio class. There was supposed to be another attendee, but they never ended up joining so it ended up being a one-on-one class. Chef Roxy was so friendly and easy-going, and made the environment feel very welcoming. She clearly enjoys what she does and that energy is absolutely contagious. Every step of the recipe was explained in easy-to-understand terms coupled with demonstrations on camera. A separate webcam focused directly on the cutting board/cooking area was a big plus. I would recommend this class 100%! Thanks Chef Roxy :)
06/08/22

05/08/22
Delicious recipes, thoroughly enjoyed the session! Roxy was fantastic!
05/08/22

04/30/22
Excellent class! The recipe is so easy to follow too.
04/30/22

03/18/22
This experience was so fun for our team. Roxy's energy was infectious, she really connected with our team and tried to get to know folks throughout the event. She was very knowledgeable and was able to answer any questions that came from our team members. The dishes were delicious and the outcome was very positive! Would highly recommend Roxy and this experience.
03/18/22

02/26/22
Hi Chef Roxy - thank you for a wonderful class! You are a great instructor, cooking tips are helpful and your recipes are delicious. Thank you again!
02/26/22

02/26/22
I've taken a lot of Cozymeal classes (since COVID) and this was the most fun, the most delicious, and the most helpful. Chef stayed on for an hour past the scheduled stop time to continue answering our questions. I have never successfully fried anything, ever, and somehow she managed to teach me how to do it via Zoom. Incredible. Thank you, chef Roxy, I will never buy hummus from the store again.
02/26/22

02/19/22
Chef Roxy was great and we ended up with the fluffiest pancakes. As somebody who has made some pretty great pancakes, I was skeptical I would learn anything, but Roxy had great tips! Her laid back style encourages fun and creativity in the kitchen. I wouldn't hesitate to take another class with Roxy, no matter what we're making!
02/19/22

02/06/22
The recipe were great! And the little tips and tricks helped a lot.
02/06/22

02/03/22
The class was great and the food excellent. I did this with my 10 year old granddaughter and we were able to easily keep up. She did most of the food prep and cooking. I just cleaned up behind her. Roxy was a great teacher, sharing her insights and suggestions. I would never had attempted to make falafel myself. The humus is exceptional. Thank you, Roxy.
02/03/22

01/20/22
Chef Roxy was AMAZING!!! I appreciated that she did the steps with us (like cutting/chopping) so the pace of the class was realistic. Some instructors move so quickly you had to have everything prepped prior to the class (which usually isn't mentioned). The hummus and falafel were delicious!!! My falafel actually held together when trying thanks to Chef Roxy's tips, tricks, and key things to look for in the mixture. Thanks for adding two new recipes to my repertoire! Highly recommend cooking with Chef Roxy!
01/20/22

01/09/22
Chef Roxy was super upbeat and kind, we had lots of fun and made some amazing pancakes!
01/09/22

12/27/21
Chef Roxy was very sweet, kind and interactive. We loved hearing her tips and tricks, and also the nutrition value of the food we were making. It was also great that she had some sort of tri pod to film her stove and chopping. Only feedback would be the technical issues at the beginning, and the pace was a bit slow. That being said, we had 2 of us and so maybe we got things done faster. But overall the hummus was the best I've ever had and the falafels were excellent too!
12/27/21

12/26/21
This class was awesome and a perfect birthday gift. Chef Roxy was super sweet and the falafel/hummus came out so delicious
12/26/21

12/26/21
Chef Roxy was great- delicious food from a great teacher.
12/26/21

12/14/21
Our work team had such a wonderful time with Chef Roxy - her pancakes were PERFECT and she shared so much great information on how to take her approach and adapt it to make your dish your own. It was a fantastic team-building event, and we'll definitely be doing another class with her soon!
12/14/21

08/01/21
Thank you Chef Roxy! Amazing class and seriously delicious food, I'm so grateful!
08/01/21

06/13/21
Thank you Chef Roxy! You were so kind, and patient. We had a few tech problems and you dealt with them like a champ. You were also so sweet to my 7 year old pancake chef. Thank you for the positive experience!
06/13/21

06/13/21
Chef Roxy gave us an amazing and authentic cooking class! She stayed on 45 minutes extra with us and made sure our dishes were perfect! We're already looking into booking another class with her
06/13/21

06/06/21
We had the best experience! We have been to the middle east before and so it blows my mind that we were able to create dishes on our own that were so authentic and delicious! The falafel and hummus were incredible and we learned so many tangible takeaways/skills applicable to other cuisines as well. We highly recommend this class and ESPECIALLY Roxy! She was so nice, funny, worked at our pace, and made for a fun "date night" while our baby slept.
06/06/21

05/28/21
Roxy was knew so much! Even though I think I am an accomplished cook - she gave us so many good/great tips! I plan on taking another class when I can.
05/28/21

05/28/21
I arranged for a private team event with Chef Roxy and we had the best time! Roxy is very personable, organized and helpful with offering tips and tricks. I strongly recommend Roxy and plan on future events with her :-) Plus the pancakes and mimosas were delicious!
05/28/21

05/28/21
We had a wonderful team cooking session. Roxy was fun and pleasant and very patient. She walked us through the recipes step by step. I would recommend this course to everyone!!!
05/28/21

05/09/21
Roxy is adorable and such a calm and patient teacher. The hummus was the best we ever had and the felafel making was great!! I highly recommend!!
05/09/21

05/01/21
The recipes of Pancakes, Fruit Compote & Mimosa are great & I really enjoyed learning & making it with Chef Roxy! They all turned out great! Thank you! ??
05/01/21

05/01/21
The recipes of Pancakes, Fruit Compote & Mimosa are great & I really enjoyed learning & making it with Chef Roxy! They all turned out great! Thank you! ??
05/01/21

05/01/21
Her recipe was good, she was patient and smiling to all or questions. The pancakes came out soft and fluffy. Great Experience,.
05/01/21

04/08/21
Wonderful Chef with excellent ideas! Chef Roxy is very kind and fun to work with. She made my mom's Easter Special.
04/08/21

03/27/21
Awesome! Chef Roxy is a delight!
03/27/21

03/27/21
This was again an exceptional class by Chef Roxy. She is extremely patient and personable. She describes the preparation, ingredients and culture around each dish and demonstrates in great detail who to prepare. Roxy answers all questions clearly. And while the class is short, she extend the time to be sure we all finished and plated the dish with input and questions at the end. This is our second class with Roxy and look forward to any new classes she may offer in the future. Highly recommended.
03/27/21

03/20/21
We had a great time with chef Roxy and the carpaccio was delicious!
03/20/21

03/14/21
Great job! Would definitely do this again! Thank you for helping me learn how to make hummus- so easy! Don't know why I didn't do it before.
03/14/21

03/14/21
Chef Roxy was so charming and engaging, it was the perfect first Cozymeal Class for us! The food turned out absolutely amazing and she answered all of our questions. Thank you and cannot wait to take another class!
03/14/21

03/04/21
Cooking with Chef Roxy was like being in Tel Aviv! She was very easy to follow and stayed true to her authentic way of cooking which was a huge plus for me! Will definitely do another class with her!
03/04/21

02/28/21
Chef Roxy was a pleasure! She was very patient during the class, explained things as many times as was needed, and even sent a pita recipe beforehand to my family and me when we asked for one. Unfortunately, several other people in our class were unprepared with forgetting multiple ingredients that we were instructed to get beforehand, which extended the class as chef Roxy had to help them problem solve. The food we created was delicious and the class was a lot of fun!
02/28/21

02/28/21
Roxy was amazing!! She taught me how to make the best falafel I've ever had outside of israel
02/28/21

02/28/21
Chef Roxy's class was very informative. We learned several tricks that made our falafel and humus just like a street vendor in Israel. We highly recommend the course and Chef Roxy!
02/28/21

02/27/21
Excellent throughout! Very precise advice for varying levels of experience. I'll never see restaurant falafel the same way again - homemade is the way to go!!
02/27/21

02/27/21
Loved it! Falafel and hummus both came out great, and we're looking forward to sitting down to eat it up!
02/27/21

02/26/21
Enjoyed the class.
02/26/21

02/26/21
Chef Roxy was fantastic. Her recipes and the techniques she taught for Falafel and Hummus resulted in the best I ever had. Highly recommended this class and a great teacher. Joan
02/26/21

02/20/21
She did a great job. Best pancakes! Thank you Chef Roxy!
02/20/21

02/20/21
This was such a fun way to be introduced to online cooking classes! Roxy was a great. instructor and her recipes(these pancakes were better than my husbands!), tips, techniques and conversations really made this course fun, informative and delicious! Thank you Roxy!
02/20/21

02/13/21
Our cooking class was lots of fun and the eggplant carpaccio was delicious. We learned professional chef techniques and lots of hints on how to do simple things better. Roxy was great! Would do it again.
02/13/21

02/12/21
Really enjoyed! Chef Roxy and participants were friendly and outgoing. Will be sharing the website and review of my experience on my company's newsletter. A great way to feel connected while COVID restrictions are in place.
02/12/21

02/03/21
Very yummy! Easy recipe to follow and good explanations from Chef Roxy.
02/03/21

01/23/21
I enjoyed working with Roxy; I learned so many kitchen tricks. I will no longer be shy about using herbs: lots of parsley, cilantro, some dill and mint - what a combination! My son and his fiance came over in time to eat with me and they loved the food. She was able to stay with me even though I was the only student left on line. Thanks so much! Kathryn
01/23/21

01/23/21
This was amazing! Thank you so much, Chef Roxie! We loved the class and our falafels and hummus turned out great - so fresh and delicious! We will definitely be back for another class.
01/23/21

01/23/21
Excellent class! Roxanne was very knowledgeable, answered everyone's questions, went at a perfect speed. The falafel and hummus came out great! Wonderful flavor. I can't wait to make these again!
01/23/21

01/10/21
Roxy was super nice!
01/10/21

01/04/21
Our second terrific class with Roxy! The methods she shared for falafel making were super helpful. Really enjoyed our time with Roxy and the yummy food that resulted!
01/04/21

01/03/21
Some trouble frying our falafel, but the recipes were delicious!
01/03/21

01/03/21
The recipes for our pancakes and mimosas really elevated what we were already doing in the kitchen! Thank you for a delicious brunch and fun Sunday!
01/03/21

01/02/21
Great class! Very friendly chef. Food was delicious. Cozymeal rocks!!!
01/02/21

01/01/21
Chef Roxy is an excellent teacher and the dish was delicious.
01/01/21

01/01/21
This was my 1st CozyMeal class (it was a gift) & it was great! The only thing I would change is to have each give a 10 second intro -- would be nice to know where everyone was from (or have us put it on our Zoom name label). Otherwise...learned a lot about chickpeas (never had worked with dried ones before & never knew that the canned ones were cooked!). Would definitely take another class!
01/01/21

01/01/21
Chef Rooy is amazing! Her tips were extremely helpful. Her instructions were clear and easy to follow.
01/01/21

01/01/21
The dish was delicious and Chef Roxy was really patient with the class. A couple of things made it a little more difficult -- first, the sound of the eggplant grilling made it hard to hear Roxy through the laptop speakers (that's on our end). Second, it would have been so much more helpful to have a good camera above her cutting board showing us how to chop & slice compared to the side. However, we learned a lot and had an awesome time!
01/01/21

01/01/21
Roxy leads a wonderful class. She has 2 cameras that allow great views on techniques she shares. She handled multiple people's inquiries smoothly, a trait that is hard to do, as we all know so well now, in the online medium. The food was amazing! Eggplant carpaccio, yum! I would highly recommend taking Roxy's classes.
01/01/21

12/30/20
Wonderful recipes! The flavors of the region were spot on and delicious! The class that we had was enormous, which speaks volumes for how organized and nurturing Roxy is! One of our dishes didn't turn out, and there wasn't time to ask questions because of the size of our group, and class ended kind of abruptly. This wasn't Chef Roxy's fault, as she's given an allotted time to work within, but hopefully, in the future, Cozymeal might consider putting a cap on class sizes so that everyone has an opportunity to ask questions and verify consistencies, etc., so that all participants are successful.
12/30/20

12/28/20
Received as a gift and it was a great one! Delicious - we are still enjoying the rest of the meal. (tastes just as good the next day). Highly recommend.
12/28/20

12/27/20
Chef roxy was great! Class was full and she went at a great pace and never seemed to lose anyone.
12/27/20

12/26/20
What a fun experience. We could easily put 4 of us to work and enjoyed the fruits of our labor. It was also nice to see people from all over the US joining and getting to interact. Thank you!
12/26/20

12/26/20
Roxy guided us through the incredible experience of making homemade falafel and hummus! The flavors were delicious and ours came out really great. Roxy moves at a relatively fast pace, so it was important to pay careful attention. I recommend having two people to help keep up, and it is critical to have all ingredients out, and review the recipes beforehand. I am never going to buy hummus from a store ever again!
12/26/20

12/26/20
Chef Roxy is amazing! She is very thorough and answers all questions. We loved the class and will definitely be signing up for her other classes!
12/26/20

12/19/20
We had a great time learning to make falafel and hummus! Even though we didn't succeed, it was still fun and informative. It would have been helpful to know more specifically what types of tools (pots etc) were needed and type of oil. We were a little unprepared. Overall an excellent experience!! Thank you
12/19/20

12/14/20
Chef Roxy was great! My family celebrated the first night of Hanukkah with her hummus and falafel class. Roxy is fun, easy going, and knowledgeable. We really appreciated the insights she gave on food life in Israel and general kitchen techniques. We were glad that we paid extra for an exclusive event because our group needed extra time in certain steps and was able to adjust the pace of her instruction. Two tips... have all ingredients and equipment easily accessible in advance so you can keep up with the pace. Also, make sure to buy unroasted tahini.
12/14/20

12/13/20
.
12/13/20

12/12/20
Chef Roxy was so patient and kind! We had a great group that was very inclusive and fun. We would do this again!!
12/12/20

11/28/20
Great class! Chef Roxy showed us lots of tips and we finally were able to make falafel that didn't fall apart (after multiple tries before this class). Highly recommend if you are looking for a fun class and want to be learn two yummy recipes you'll be able to make many times and in many ways!
11/28/20

11/22/20
Chef Roxy's class was fabulous! She's professional, very organized, easy to follow, but most of all fun! Chef Roxy taught us all how to make delicious pancakes and encouraged us to experiment in the world of compote toppings for our pancakes. Can't wait to attend more cooking classes with Chef Roxy!
11/22/20

11/14/20
We had a fantastic session- and the end result was beautifully delicious? Felt like Roxy was one of the family! What's better than family cooking together??
11/14/20

11/07/20
This was AMAZING! This took me back to my childhood living in the Middle East! Chef Roxy was patient and very knowledgeable and taught us all the tricks for making delicious hummus and falafel. Word of advice...don't give up! The falafel takes some patience to learn to form but once we got it we were whipping these delicious treats out one after the other! These will be in our regular rotation from now on!
11/07/20

10/28/20
Loved this class! Chef Roxy was amazing....she was a great teacher- patient and kind, while encouraging us to be at ease and trust our taste buds and use the recipes and her techniques as a strong foundation to work off of. I learned several new tips and tricks and came away with Awesome recipes that I will make again and again. It was also great taking the class with my mom and sister. Although we live in different parts of the country, it allowed us to "be together" doing something educational, fun, and yummy!
10/28/20

10/28/20
This class was a wonderful experience and I would absolutely recommend booking with Chef Roxy! Her instructions were easy to follow and her recipes made some of the best hummus and falafel I have ever had!! We shared it after with family and they also loved it. Such a great idea, especially during covid.
10/28/20

10/24/20
Chef Roxy was awesome! She has an amazing personality and taught me such good cooking techniques. The food I made with her was some of the best food I've ever eaten in my life!
10/24/20

08/23/20
Fantastic! Chef Roxy is a great teacher and a fun host for the evening. The food was delicious, beyond expectations.
08/23/20

08/23/20
This was an amazing experience. Especially for a meal that relied much more on technique and understanding cooking concepts, having a chef to guide us along was invaluable. Something delicious i never would have made otherwise, and our group had a lot of fun doing it as a remote social event.
08/23/20

08/21/20
Chef Roxy was amazing. She constantly engaged everyone in the group making sure we were all on track and successful. Chef also provided us with interesting facts about the food we were making and how to make it more authentic. Lastly, the food we made was amazing. I was eating the hummus with a spoon and couldn't stop. My friend was going to take the falafel to a dinner party and they ended up keeping it for themselves because it was so good they didn't want to share. Highly recommend this class.
08/21/20

08/20/20
Fun class, great chef! I never thought I could make falafel. It was delicious!
08/20/20
Guest reviews for Chef Roxy

07/29/20
When my family came to visit me in Israel from the United States we hired Roxy to teach us how to make a fish dish alongside some other small middle eastern dishes. Everything was honestly fantastic and prepared wonderfully. She was able to maintain good communication with my little cousin which was wonderful and she was able to teach everyone some valuable skills we all still use today!
07/29/20

07/28/20
Chef Roxxy is my favorite chef with Cozymeal. She is engaging, the food we make together is delicious and she is also funny! She makes cooking feel doable and fun-- I always hated cooking for myself but now I look forward to cooking with Chef Roxxy and I feel confident to try the recipes by myself because she explains everything so well. Thank you Chef Roxxy!
07/28/20

07/27/20
Roxy is a great teacher and wonderful chef. She has a friendly personality and a bright and experienced outlook on food. Her middle-eastern food is amazingly tasty and authentic, and I look forward to taking her classes again!
07/27/20
These are the precautions your
Chef
will be taking for your experience:

chef

Will Be Wearing a Mask (Upon Request)
Requires Proof of Vaccine
Social Distancing Friendly
We use cookies to offer you a better browsing experience, analyze site traffic and personalize content. If you continue to use this site, you consent to our use of cookies Accept