Online Cooking Class - Homemade Hummus and Falafel
Online Cooking Class - Homemade Hummus and Falafel
67 reviews
67 reviews
Virtually join Chef Roxy in Tel Aviv for a truly authentic and one-of-a-kind epicurean experience.
In this live interactive online cooking class with Chef Roxy, you will learn how to transform the humble chickpea into two of the most popular Middle Eastern street foods: Hummus and falafel. With Chef Roxy's expert instruction and 100% vegan, gluten free, and freezer-friendly recipes for creamy homemade hummus enlivened with lemon and crispy, garlicky falafel studded with a bounty of freshly chopped herbs, you will soon be swearing off the store-bought stuff for good!
Cooking class is fully interactive.

Chef accompanies you throughout the entire process.

Ask as many questions as you want!

Order ingredients online and have them delivered to your door.
Recipes

Recipe links are sent in your booking confirmation.

Ingredients

Ingredients can be adapted for dietary restrictions or lack of availability and can be delivered by your preferred local grocer with the link below.

Technology

Connect with the chef using Zoom on your computer, tablet or mobile device.

Class Participation

Chime in with questions through audio or chat. Use of video is optional.

Class Size

Public class sizes are between 4 to 20 connections to provide an opportunity for all guests to participate and ask questions. Private classes can accommodate up to 498 guests.

Event Duration

75 minutes

Labels

Gluten Free, Healthy, International Chefs, Mediterranean, Vegetarian
---
Ingredients
Dried chickpeas soaked overnight in water
Canned chickpeas
Baking soda
Raw tahini, not roasted
Lemon juice
Medium onions
Garlic cloves
Salt
Fresh parsley or dill
Fresh cilantro
Frest mint
Ground cumin
Ground coriander
Cayenne pepper, optional
Sesame seeds, optional
Sunflower oil
Water
Kitchen Equipment
One large pot
Food processor
Spider strainer, or tool to remove falafel from hot oil
Falafel ball scoop, optional
Tool to dispose or reserve used frying oil
Cozymeal guest reviews for this experience


Chef Roxy gave us an amazing and authentic cooking class! She stayed on 45 minutes extra with us and made sure our dishes were perfect! We're already looking into booking another class with her


We had the best experience! We have been to the middle east before and so it blows my mind that we were able to create dishes on our own that were so authentic and delicious! The falafel and hummus were incredible and we learned so many tangible takeaways/skills applicable to other cuisines as well. We highly recommend this class and ESPECIALLY Roxy! She was so nice, funny, worked at our pace, and made for a fun "date night" while our baby slept.


Roxy is adorable and such a calm and patient teacher. The hummus was the best we ever had and the felafel making was great!! I highly recommend!!


Great job! Would definitely do this again! Thank you for helping me learn how to make hummus- so easy! Don't know why I didn't do it before.


Chef Roxy was so charming and engaging, it was the perfect first Cozymeal Class for us! The food turned out absolutely amazing and she answered all of our questions. Thank you and cannot wait to take another class!


Cooking with Chef Roxy was like being in Tel Aviv! She was very easy to follow and stayed true to her authentic way of cooking which was a huge plus for me! Will definitely do another class with her!


Chef Roxy was a pleasure! She was very patient during the class, explained things as many times as was needed, and even sent a pita recipe beforehand to my family and me when we asked for one. Unfortunately, several other people in our class were unprepared with forgetting multiple ingredients that we were instructed to get beforehand, which extended the class as chef Roxy had to help them problem solve. The food we created was delicious and the class was a lot of fun!


Roxy was amazing!! She taught me how to make the best falafel I've ever had outside of israel


Chef Roxy's class was very informative. We learned several tricks that made our falafel and humus just like a street vendor in Israel. We highly recommend the course and Chef Roxy!


Excellent throughout! Very precise advice for varying levels of experience. I'll never see restaurant falafel the same way again - homemade is the way to go!!


Loved it! Falafel and hummus both came out great, and we're looking forward to sitting down to eat it up!


Enjoyed the class.


Chef Roxy was fantastic. Her recipes and the techniques she taught for Falafel and Hummus resulted in the best I ever had. Highly recommended this class and a great teacher. Joan


I enjoyed working with Roxy; I learned so many kitchen tricks. I will no longer be shy about using herbs: lots of parsley, cilantro, some dill and mint - what a combination! My son and his fiance came over in time to eat with me and they loved the food. She was able to stay with me even though I was the only student left on line. Thanks so much! Kathryn


This was amazing! Thank you so much, Chef Roxie! We loved the class and our falafels and hummus turned out great - so fresh and delicious! We will definitely be back for another class.


Excellent class! Roxanne was very knowledgeable, answered everyone's questions, went at a perfect speed. The falafel and hummus came out great! Wonderful flavor. I can't wait to make these again!


Our second terrific class with Roxy! The methods she shared for falafel making were super helpful. Really enjoyed our time with Roxy and the yummy food that resulted!


Some trouble frying our falafel, but the recipes were delicious!


Great class! Very friendly chef. Food was delicious. Cozymeal rocks!!!


This was my 1st CozyMeal class (it was a gift) & it was great! The only thing I would change is to have each give a 10 second intro -- would be nice to know where everyone was from (or have us put it on our Zoom name label). Otherwise...learned a lot about chickpeas (never had worked with dried ones before & never knew that the canned ones were cooked!). Would definitely take another class!


Chef Rooy is amazing! Her tips were extremely helpful. Her instructions were clear and easy to follow.


Wonderful recipes! The flavors of the region were spot on and delicious! The class that we had was enormous, which speaks volumes for how organized and nurturing Roxy is! One of our dishes didn't turn out, and there wasn't time to ask questions because of the size of our group, and class ended kind of abruptly. This wasn't Chef Roxy's fault, as she's given an allotted time to work within, but hopefully, in the future, Cozymeal might consider putting a cap on class sizes so that everyone has an opportunity to ask questions and verify consistencies, etc., so that all participants are successful.


Received as a gift and it was a great one! Delicious - we are still enjoying the rest of the meal. (tastes just as good the next day). Highly recommend.


What a fun experience. We could easily put 4 of us to work and enjoyed the fruits of our labor. It was also nice to see people from all over the US joining and getting to interact. Thank you!


Roxy guided us through the incredible experience of making homemade falafel and hummus! The flavors were delicious and ours came out really great. Roxy moves at a relatively fast pace, so it was important to pay careful attention. I recommend having two people to help keep up, and it is critical to have all ingredients out, and review the recipes beforehand. I am never going to buy hummus from a store ever again!


Chef Roxy is amazing! She is very thorough and answers all questions. We loved the class and will definitely be signing up for her other classes!


We had a great time learning to make falafel and hummus! Even though we didn't succeed, it was still fun and informative. It would have been helpful to know more specifically what types of tools (pots etc) were needed and type of oil. We were a little unprepared. Overall an excellent experience!! Thank you


Chef Roxy was great! My family celebrated the first night of Hanukkah with her hummus and falafel class. Roxy is fun, easy going, and knowledgeable. We really appreciated the insights she gave on food life in Israel and general kitchen techniques. We were glad that we paid extra for an exclusive event because our group needed extra time in certain steps and was able to adjust the pace of her instruction. Two tips... have all ingredients and equipment easily accessible in advance so you can keep up with the pace. Also, make sure to buy unroasted tahini.


.


Great class! Chef Roxy showed us lots of tips and we finally were able to make falafel that didn't fall apart (after multiple tries before this class). Highly recommend if you are looking for a fun class and want to be learn two yummy recipes you'll be able to make many times and in many ways!


This was AMAZING! This took me back to my childhood living in the Middle East! Chef Roxy was patient and very knowledgeable and taught us all the tricks for making delicious hummus and falafel. Word of advice...don't give up! The falafel takes some patience to learn to form but once we got it we were whipping these delicious treats out one after the other! These will be in our regular rotation from now on!


Loved this class! Chef Roxy was amazing....she was a great teacher- patient and kind, while encouraging us to be at ease and trust our taste buds and use the recipes and her techniques as a strong foundation to work off of. I learned several new tips and tricks and came away with Awesome recipes that I will make again and again. It was also great taking the class with my mom and sister. Although we live in different parts of the country, it allowed us to "be together" doing something educational, fun, and yummy!


This class was a wonderful experience and I would absolutely recommend booking with Chef Roxy! Her instructions were easy to follow and her recipes made some of the best hummus and falafel I have ever had!! We shared it after with family and they also loved it. Such a great idea, especially during covid.


Chef Roxy was awesome! She has an amazing personality and taught me such good cooking techniques. The food I made with her was some of the best food I've ever eaten in my life!


Fantastic! Chef Roxy is a great teacher and a fun host for the evening. The food was delicious, beyond expectations.


This was an amazing experience. Especially for a meal that relied much more on technique and understanding cooking concepts, having a chef to guide us along was invaluable. Something delicious i never would have made otherwise, and our group had a lot of fun doing it as a remote social event.


I will never buy store-bought hummus ever again! Chef Roxy unlocked tips to great-tasting, authentic hummus and falafel, and my tastebuds couldn't be happier. This was my first virtual cooking class experience and I was pleasantly surprised-- it was collaborative, easy to follow, and had great flow. I can totally see myself sharing another cooking class experience with my family. I signed up for the class at the last minute, so I didn't have time to soak my garbanzo beans. Chef Roxy quickly provided me with a fast solution. 5-stars for Chef Roxy, Falasophy Queen!


Chef Roxy was amazing. She constantly engaged everyone in the group making sure we were all on track and successful. Chef also provided us with interesting facts about the food we were making and how to make it more authentic. Lastly, the food we made was amazing. I was eating the hummus with a spoon and couldn't stop. My friend was going to take the falafel to a dinner party and they ended up keeping it for themselves because it was so good they didn't want to share. Highly recommend this class.


Fun class, great chef! I never thought I could make falafel. It was delicious!
Cozymeal guest reviews for other experiences with Chef Roxy


Thank you Chef Roxy! You were so kind, and patient. We had a few tech problems and you dealt with them like a champ. You were also so sweet to my 7 year old pancake chef. Thank you for the positive experience!


Roxy was knew so much! Even though I think I am an accomplished cook - she gave us so many good/great tips! I plan on taking another class when I can.


I arranged for a private team event with Chef Roxy and we had the best time! Roxy is very personable, organized and helpful with offering tips and tricks. I strongly recommend Roxy and plan on future events with her :-) Plus the pancakes and mimosas were delicious!


We had a wonderful team cooking session. Roxy was fun and pleasant and very patient. She walked us through the recipes step by step. I would recommend this course to everyone!!!


The recipes of Pancakes, Fruit Compote & Mimosa are great & I really enjoyed learning & making it with Chef Roxy! They all turned out great! Thank you! ??


The recipes of Pancakes, Fruit Compote & Mimosa are great & I really enjoyed learning & making it with Chef Roxy! They all turned out great! Thank you! ??


Her recipe was good, she was patient and smiling to all or questions. The pancakes came out soft and fluffy. Great Experience,.


Wonderful Chef with excellent ideas! Chef Roxy is very kind and fun to work with. She made my mom's Easter Special.


Maggie Knobbe
27 Mar 2021
Awesome! Chef Roxy is a delight!


This was again an exceptional class by Chef Roxy. She is extremely patient and personable. She describes the preparation, ingredients and culture around each dish and demonstrates in great detail who to prepare. Roxy answers all questions clearly. And while the class is short, she extend the time to be sure we all finished and plated the dish with input and questions at the end. This is our second class with Roxy and look forward to any new classes she may offer in the future. Highly recommended.


We had a great time with chef Roxy and the carpaccio was delicious!


She did a great job. Best pancakes! Thank you Chef Roxy!


This was such a fun way to be introduced to online cooking classes! Roxy was a great. instructor and her recipes(these pancakes were better than my husbands!), tips, techniques and conversations really made this course fun, informative and delicious! Thank you Roxy!


Our cooking class was lots of fun and the eggplant carpaccio was delicious. We learned professional chef techniques and lots of hints on how to do simple things better. Roxy was great! Would do it again.


Really enjoyed! Chef Roxy and participants were friendly and outgoing. Will be sharing the website and review of my experience on my company's newsletter. A great way to feel connected while COVID restrictions are in place.


Very yummy! Easy recipe to follow and good explanations from Chef Roxy.


Roxy was super nice!


The recipes for our pancakes and mimosas really elevated what we were already doing in the kitchen! Thank you for a delicious brunch and fun Sunday!


Chef Roxy is an excellent teacher and the dish was delicious.


The dish was delicious and Chef Roxy was really patient with the class. A couple of things made it a little more difficult -- first, the sound of the eggplant grilling made it hard to hear Roxy through the laptop speakers (that's on our end). Second, it would have been so much more helpful to have a good camera above her cutting board showing us how to chop & slice compared to the side. However, we learned a lot and had an awesome time!


Roxy leads a wonderful class. She has 2 cameras that allow great views on techniques she shares. She handled multiple people's inquiries smoothly, a trait that is hard to do, as we all know so well now, in the online medium. The food was amazing! Eggplant carpaccio, yum! I would highly recommend taking Roxy's classes.


Chef roxy was great! Class was full and she went at a great pace and never seemed to lose anyone.


Chef Roxy was so patient and kind! We had a great group that was very inclusive and fun. We would do this again!!


Chef Roxy's class was fabulous! She's professional, very organized, easy to follow, but most of all fun! Chef Roxy taught us all how to make delicious pancakes and encouraged us to experiment in the world of compote toppings for our pancakes. Can't wait to attend more cooking classes with Chef Roxy!


We had a fantastic session- and the end result was beautifully delicious? Felt like Roxy was one of the family! What's better than family cooking together??
Guest reviews for Chef Roxy


When my family came to visit me in Israel from the United States we hired Roxy to teach us how to make a fish dish alongside some other small middle eastern dishes. Everything was honestly fantastic and prepared wonderfully. She was able to maintain good communication with my little cousin which was wonderful and she was able to teach everyone some valuable skills we all still use today!


Chef Roxxy is my favorite chef with Cozymeal. She is engaging, the food we make together is delicious and she is also funny! She makes cooking feel doable and fun-- I always hated cooking for myself but now I look forward to cooking with Chef Roxxy and I feel confident to try the recipes by myself because she explains everything so well. Thank you Chef Roxxy!


Roxy is a great teacher and wonderful chef. She has a friendly personality and a bright and experienced outlook on food. Her middle-eastern food is amazingly tasty and authentic, and I look forward to taking her classes again!
Local Grocer Delivery Available!
$ 39 Per device
75-minute class hosted on Zoom. Tax included.

Live from Tel Aviv, Israel!
---
Meet your chef

---
Originally from upstate New York but currently living in Tel Aviv, Chef Roxy has a passion for Mediterranean and Middle Eastern culinary classics inspired by Israel. Open markets boasting amazing street food and fresh produce all year round make Tel Aviv a leading culinary destination with a melting pot of vibrant, traditional flavors. With 10 years of international culinary experience in the food industry, Chef Roxy will teach you how to transform simple ingredients into an impressive spread.
Other Online Cooking Class Experiences you may like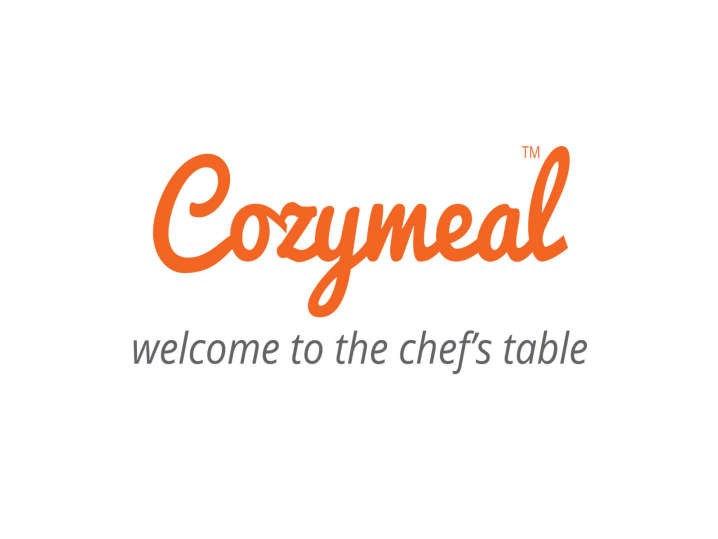 Want Even More Culinary Inspiration?
Exclusive deals, cookbooks and our best tips for home cooks — free and straight to your inbox. PLUS: 500 Rewards Points.
YOU'RE IN!
Thank you for signing up for our mailing list.
© CozymealTM, Inc. 2013-2021 - Phone: 415-869-9706
95 Third Street, 2nd Floor, San Francisco, CA, 94103