Team Building Activity - Italian Classics Revisited
Team Building Activity - Italian Classics Revisited
118 reviews
118 reviews
Join Chef David in revisiting and revamping a few of Italy's most classically defining dishes.
In this hands-on class with Chef David, you and your team will learn the skills and techniques to put a fresh and modern twist on three classic Italian dishes.

You will begin with an Italian-inspired salad made with treviso, ricotta salata, and table grapes all dressed in a bagna cauda. Then, you will make gnocchi from scratch with brown butter — or burro marrone in Italian — and pair it with a classic bolognese and spicy Calabrian chilis. For dessert, you will learn how to put an updated spin on the traditional tiramisu.

Guests are welcome to purchase wine and beer from the venue.
Insalata di Bagna Cauda
With table grapes and ricotta salad
Gnocchi di Burro Marrone
With bolognese, pecorino and Calabrian chilis
Tiramisu Nuovo
With mascarpone and almond biscotti
Most dietary restrictions can be accommodated if noted prior to the event. Please mention this in the message field when you submit your booking request as adjustments to recipes cannot be made during class.
Minimum Guests

20

Maximum Guests

40

Meal Courses

3

Event Duration

2.5 hours

Labels

Adult, Corporate, Group, Italian, Pasta Making
Reviews guests left for this experience


Chef David is not only a great chef, he's charismatic and a lot of fun. He knows how to walk the fine line between being playful and casual while also remaining very professional - quite a feat! The meal was absolutely delicious, and we picked up a lot of everyday cooking skills like tips and tricks that will dramatically reduce the time it takes for you to chop vegetables! Lots of fun, I highly recommend


The team had a great experience every step up of the way as Chef David brought his passion to the table. We got to collaborate and get creative with our cooking skills while enjoying great company & conversation. A wonderful way to combine fun and learning. Thank you!!


David was great and the food was delicious! We left happy, slightly better chefs, and full of yummy food!


My team and I had a great time! It was a great mix of hands on and watching (sometimes classes are all watching). David was engaging and explained everything very thoroughly.


Amazing job!


Chef David was amazing. He had great energy and our team event was a lot of fun. Space wise it would've been great to have a little bit more space to participate as well as to sit and eat.


Chef David was terrific! Wonderful instruction and super tasty food. Would highly recommend!


Chef David was great, and had the energy to match a group of 20+ cooks-in-training!
Reviews guests left for other experiences with Chef David


Chef David created a great environment for our group. He taught everyone some new kitchen tricks, and everyone thought the food tasted amazing. He was flexible when we needed to shorten the evening without sacrificing the quality of the experience.


Super fun chef and the food was delicious. Highly recommend for a team building event.


Cooking is never fun for me but Chef David made it fun! Simple, easy-to-follow recipes and it tasted delish!


He was a wonderful and knowledgeable chef and most of all very patience with all of us.


This guy is amazing and the food blew us all away. I learned a lot and had a blast.


David was awesome! My team had the best time and the food was so delicious and super accessible to try and make at home. I would recommend him in a second.


Chef David was so fun and the whole evening was awesome! Our team had a great time getting out of the office and learning something new! Thanks David!


Chef David was great and prepared a delicious meal for us.


Vert funny, clear explanations and engaging!


Chef David did a wonderful job! The food was amazing and our group had a fantastic time. Would love to do this again!


Nice guy, enjoyable class, and great food!


Friendly, funny and knowledgeable. Really enjoyed our time with Chef David!


Chef David was awesome! He did such a great job including every single person in our group (14 people total) throughout the cooking class. The team had such a blast and really enjoyed working together to make an amazing meal. Thank you so much for such a delightful afternoon!


Great and fun attitude. Enjoyed it!


We had a really great time at the event, chef David was a lot of fun and the food was delicious! Definitely thinking of having another cooking event soon.


Fun, friendly, and delicious food! Everyone in our team had a great experience, what more could I ask for? :) Thank you Chef!


The hash browns are amazing


Amazing experience! Chef David was very talented and super personable.


David was awesome! The party we had was about 8 people. He got everyone involved, made the experience fun, and was more of a "hang out" experience. Would 100% do it again.


Chef David was fun and engaging and the food was delicious!


great!


Chef David was fantastic, couldn't have asked for a better experience! He involved all of us, incredibly knowledgeable, and fun at the same time. The food and experience were A+, I would give 10 stars if I could. Highly recommend!


Chef David - Yay! - engaging, informative and fun, he orchestrated a fantastic dinner and show for our group of twelve out of towners! Chef David shared cooking tips and tricks, providing a wonderful atmosphere to learn, laugh and enjoy a wonderful meal together. His preparation, selections and wonderful sense of humor delivered a terrific evening. The meal as well rounded, tasty, great portions and even the vegetarians in our group had plenty to choose from. This is a perfect activity for a group!


Thanks so much for an awesome class! Our team had a great time with Chef David. The food was absolutely incredible.


Thank you Chef David! You and your team made our team building event a HUGE success. Everyone had a great time, your enthusiasm & sense of humor made the event even more memorable.


Our team had a great time learning, cooking, and building relationship during the class. We would definitely plan another event like this.


David was an excellent instructor and he facilitated some great learning and fun with our group. And the food we made was AMAZING!


David was great but the set up fell short of our expectations and quality for the amount we were spending on the event. We had to use camping stoves, there was no place to sit and eat our meals together , and very little cooking instructions so the event felt not well put together. Maybe soemthing you would expect for a $50/head person not $150.


Our work team had a wonderful time - David and his recipes were great!


Chef David was great, super knowledgeable and made the experience great for all the attendees.


Thank you so much! Everyone had a lot of fun.


We had a great time with Chef David. He was an entertaining host.


Chef David was great! We had a company event here and it was a lot of fun. Great energy and a lot of really helpful information. Made our team bonding event one to remember. Thank you so much Chef David for a great time!


Fantastic experience! Chef David was knowledgeable, amazing cook, super fun, great teacher!


Chef David was awesome! We learned so much, ate so much delicious food, and had a great time. We're so glad we took this class!


Chef David was awesome and we had such a great time! Menu was outstanding and lots of great tips for cooking skills and how to replicate at home for a group. Would definitely take again and can't wait to check out his tapas class too!


Fun class; also learned a bit about Bay Area food and cooking resources


Chef David was an awesome host. So knowledgeable and easy to get along with. Made the experience so fun. The food was seriously good.. definitely recommend!!


There were 12 of us in the class and it was perfectly organized by Chef David with a balance of having us prepare certain things and delivering others as he taught us. He was knowledgeable and entertaining so the class flew by and the food was delicious. Our group really enjoyed the evening and would gladly attend again!


Chef David gave our team an amazing experience! He was very warm, engaging, and answered our many questions throughout the whole class. Our team has a range of cooking skills and comfort levels in the kitchen but he gave us tasks that matched us perfectly. The meal was delicious and we are very excited about our next team cooking class. Thank you, Chef David!!


Amazing experience! Would recommend to others!


I thoroughly enjoyed the Brunch cooking class with David! He was fun, talented, patient, very knowledgeable and interesting. I loved the high end ingredients that Chef David used, as well. I learned so much! I will definitely be taking another class and will highly recommend Cozymeal to my friends:)


Chef David's breakfast was perfect for our work event! We had 5 guests and he was able to keep us all engaged and entertained throughout the entire meal.


Chef David was really informative and fun to cook with - he really encouraged us all to push ourselves to attempt all the dishes and balanced having us do the cooking with demonstrating proper process!


What an absolutely fun experience! We celebrated a friend's birthday at Chef David's Enchanting Brunch class and it was perfect for a Saturday afternoon. We all learned so much and had a chance to enjoy yummy food. Would definitely sign up for another one of his classes!


Spent the afternoon with Chef David for our team off-site and had a great time!! Chef David was interactive, informational, and the food was fantastic. Each dish had a unique spin on classic Spanish cuisine and Chef David was amazing at walking us through the whole process. Would DEFINITELY recommend doing this for a group!!


We did a work event here and had so much fun! The class was informative but very social so we all chatted, laughed, ate, and drank the whole time. Highly recommend


We had a great experience! The food was delicious and interactive! I recommended using Cozymeal for more team events. I will also do another one for me and my friends in the future :) Many thanks for a great time!


My sisters and I had the most awesome experience with Chef David! He made gourmet cooking seem effortless, and the food was DIVINE! Highly recommended.


Chef David was a fantastic host. He was very enthusiastic about what we were cooking (and why). I would highly recommend his course.


Amazing and memorable experience. Everyone loved it and the food was delicious. Can't wait to do it again! Thanks so much Chef David!


We attended "A Beautiful and Enchanting Brunch" with Chef David. Chef David was a great instructor and very engaging. His approach to food was amazing. We learned so much from the class and we are looking forward to preparing an Elegant Brunch for our family and friends. We were amazed at how such simple ingredients could result in such a gourmet meal. I would definitely attend another class with Chef David. Thanks for a great afternoon.


Chef David was great and would definitely book again. It was a bday surprise for my mother who enjoyed it thoroughly!! Menu was great, Chef David was entertaining and funny. It was a great experience and would definitely book with him again! We left stuffed and even cancelled reservations for dinner because we were so full! Thanks Chef David!


He was engaging and gave just the right amount of instruction -- I learned some useful techniques. The food was delicious and I look forward to making the recipes -- especially appreciated the simplicity of the food.


David was fantastic! My team had so much fun cooking with him. And the food was absolutely delicious. Locally sourced all from Berkeley Bowl. He has a passion for cooking sustainably and reducing food waste. I would definitely book another class with Chef David.


Chef David was awesome! He was entertaining and taught us a number of new tricks for cooking that I know we will all try to use. The dinner was also amazing.


Unfortunately I couldn't attend but this is what my boss had to say about the event. "Terrific event! I would highly recommend it for other groups at NGM. Chef David was excellent." - David W.


My cousin and I had a wonderful experience with Chef David. The food was amazing and Chec David was so informative and made the our experience memorable.


Thanks for the experience David!


Great food, relaxed, informative.


Chef David was great! The team really enjoyed him and loved the event. Thank you so much for jumping in last minute and ensuring that our even was successful!


Excellent! David was entertaining, knowledgeable and passionate about food. A hands on experience but not intimidating. The brunch we cooked was amazing and I'm looking forward to getting the Googledoc of the recipes etc. Thanks!


Wonderful experience. I booked a team-building experience with a group of 8 friends. Chef David is a great instructor and we all had a great time.


Chef David is a marvelous instructor. He possessed a wealth of knowledge about the dishes we were preparing and was able to answer all of our questions about the recipes, all while keeping the experience fun!


David is awesome, energetic and very knowledgeable about food! We are so glad we booked with him to teach us some simple and delicious tapas!


Chef David provided a fun, educational, and delicious experience for my team. This is a great activity for individuals, friends, and corporate outings.


My team and I had the best time taking David's class! He was super entertaining and the food was incredible. Would definitely recommend for a work event or just a fun night with friends!


Chef David was awesome, would highly recommend!!


Our brunch with Chef David was amazing. He was extremely knowledgeable and full of great information. He engaged us all and was a lot of fun. The food we made/ate was the best I have had in a very long time. Will for sure be scheduling another class with Chef David!


awsome class! Chef David is knowledgeable, passionate and highly skilled. cant wait to attend another one!


Wonderful in all respects. The venue, the menu, the way we were guided through the meal preparation, and most importantly Chef David himself – his obvious expertise, wealth of knowledge, manner and sense of humor.


David was a great host. Very knowledgeable and engaging. The food was absolutely delicious!


Chef David was very enthusiastic and passionate about his menu. His knowledge was great and the dishes were delicious.


Chef David was amazing! David is super knowledgeable and had lots insights on techniques, tools, ingredients, sustainable farming, food supply chain and beyond! We all got to participate and everyone was involved and engaged. Perhaps most importantly he is a great chef and the food was fresh and delicious! Wonderful fun evening and will definitely recommend to friends. Thanks again David!


Class with Chef David was great! Learned a lot and the food was delicious.


This was amazing! So personable and the meal was delicious!! Chef David is awesome. Can't wait to do another event with him!


Great Class!


It was a great experience David! You were a perfect Host!


David was great!


Really fun. David was a great host and the food was excellent!


We had a great time with Chef David. Loved that he was all about limiting the waste of food. Was a nice guy and is clearly a very talented chef. Let us know when you do the rooftop grilling and we'll be there!


Great experience, well prepared, lots of food, fun chef, DELICIOUS, fantastic atmosphere, gorgeous apartment


We loved this cooking class. The chef, David has a great sense of humor and is very knowledgeable. The recipes were definitely sophisticated but I left with the confidence that I could replicate the dishes in my kitchen. My fav was the homemade ricotta. I can't wait to make it myself! Definitely recommend this brunch. Loved it!


We had an awesome experience Chef David! Besides learning how to make three awesome dishes (which we enjoyed all together after cooking), we learned a few very handy and cool tricks, enjoyed good conversation and had a fun tie. I highly recommend this class (or any class with Chef David)!


Wonderful. Chef David is kind, patient, and knowledgeable.


Incredible experience. Friendly chef, delicious food, cozy atmosphere.


Chef David made the class a fun experience for our entire group! He was funny, entertaining, accommodating and had a lot of knowledge to share. It was our 1st cooking class, and we will definitely do it again! The food was amazing. His caramelized Brussels sprouts converted even our biggest skeptic. Special thanks to Chef David for sharing his blood orange preserve!


Chef David was AMAZING!! So helpful, funny and patient with our great. We picked a lot of great cooking tips. Everyone had a wonderful time. Here is a mini album Instagram post of our day: https://www.instagram.com/p/BcLsiVcnlFJ/?taken-by=brownthisway


We had a great time at a company event with chief David - he's so knowledgeable and entertaining! Thank you very much.


Chef David did an amazing job! We had such a fun time at our team event. The food was delicious!


Chef David is the best! He convinced me to try his brussel sprouts after not eating them for years and they were delicious!! Thanks Chef David!!


5 Stars for Chef David! Chef David was great - interactive, fun, and provided lots of info. Totally kept the team engaged. The venue was a bit lackluster - with little ambiance. Would be great if this class was offered in an environment that matched the food and chef! Overall, we had a lot of fun and it was great for team building! Highly recommend!


It was great! Loved leaning about the food and why you add certain ingredients, and everything tasted amazing. Also, the food was completely doable in your home kitchen.


David put together a great class!


Knowledgeable, unpretentious, and inviting. Chef David was great and we had a wonderful time. Such a good date idea or celebration activity. Either way it was awesome to step into David's world and glean some good info. Would definitely go again!


Chef David was incredible! My first experience taking a cooking class and would definitely do it again soon. Highly recommended!


Chef David was great! We had a great time making and eating delicious food.


I attended a cooking class with Chef David. It was an awesome experience. Helping him prep, watching him plate things so beautifully, trying to replicate it, it was a good learning experience. He prepared some yummy dishes for us. Never knew warm salads could taste so good . Brussel sprouts are my favorite now. He patiently took us through each course. Would do any class with him again.


Chef David was amazing. His expertise, passion and dedication is well presented on his class. He was accommodating with time and food preferences and my Team loved!
Reviews Chef David received outside of Cozymeal


Chef David is a delicious teacher. His sushi is fantastic. He's a very nice person.


An amazingly fun day of food and cooking and new friends! David taught us so many little efficiency tips, knife skills, and plating techniques covered that go way beyond the course description--things I'll actually continue using on my own in the kitchen! Truly a phenomenal chef and teacher. Thank you!!


I made many mistakes, but Chef David was very patient, he's such a great teacher. Totes fun with me and my ginge!


I don't usually have that much fun in the kitchen, but Chef David created such an enjoyable experience around making a delicious meal. I tip my hat to you sir.


He's my son and the best chef I know, go take his cooking class! He teaches me things all the time!


Went to the tapas class with my girlfriend for her birthday and had a great time. We learned a lot of cooking techniques that real chefs use. We are definitely having a holiday party to show off our new skills. Thanks David!


Best chef I know!!! Really yummy food and fun with friends! Great for parties!


I had so much fun with Chef David. He has an incredible personality and really knows his way around the kitchen. I loved that Chef David shared so many fancy restaurant techniques and made them look so easy and accessible. I'd recommend his class to anyone who wants to learn some cool cooking tricks while having fun cooking amazingly delicious food.


My friends and I took the brunch course on a double date and had a blast! Chef David made fancy cooking approachable (and obviously delicious). Can't want to make the ricotta waffles for the fam. Definitely coming back for his cute sushi class!


So much fun!! Chef David was awesome. Felt intimidated with the menu at first, but Chef David broke it down for us and made it really simple, while still being fancy. I'll be skipping the brunch lines from now on to make my own!!


I found my roots... through his pan con tomaté. Thanks dude!
Meet your chef
---
Chef David draws upon his vast culinary experience to offer unique, engaging classes for those looking to expand their cooking expertise. Most recently an executive chef, Chef David has worked at Michelin-starred and James Beard award-winning restaurants across the U.S. He knows first and foremost that cooking should be fun and enjoyable. Join him for entertaining classes that are anything but traditional!
Flexible booking: Cancel or reschedule this event's reservation for free up to 48 hours before the event.
This experience is not refundable as it includes a meal kit.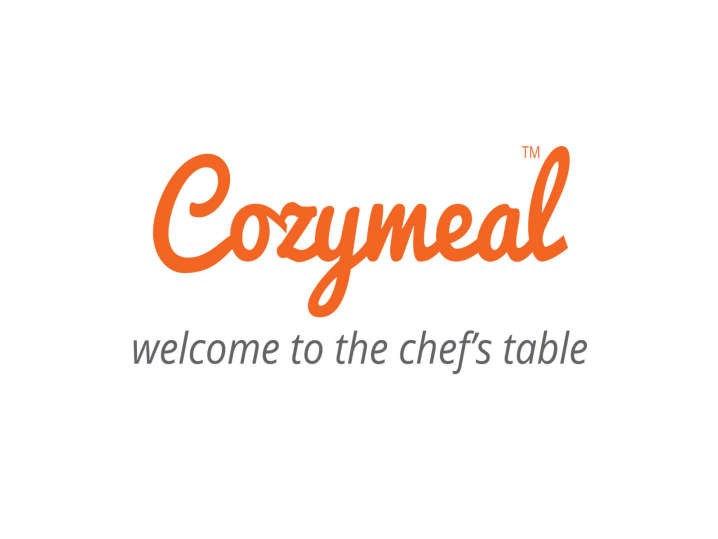 This website uses cookies to enhance user experience and to analyze performance and traffic on our website.
We also share information about your use of our site with our social media, advertising and analytics partners.
This website uses cookies to enhance user experience and to analyze performance and traffic on our website. We also share information about your use of our site with our social media, advertising and analytics partners.
Accept