Team Building Activity - Little Italy 101
Team Building Activity - Little Italy 101
79 reviews
79 reviews
COVID-19 protocols this chef will implement are:

Social Distancing Friendly
Work with colleagues as you focus on learning the essentials of Italian cuisine.
In this team-building class, Chef Shahida will prepare a fun and exciting culinary experience to help you build up your team while adding some authentic Italian recipes to your repertoire.

Chef Shahida will begin the class by providing your team with healthy tips on how to build satisfying Italian dishes that don't lack when it comes to flavor and texture. Then, you'll work together as you learn how to prepare a kale and tomato salad, chicken florentine with parsley risotto, and a decadent tiramisu parfait.

Guests are welcome to purchase wine and beer from the venue.
Massaged Kale and Tomato Salad
Chicken Florentine
With garlic butter and parsley risotto
Tiramisu Parfait
Most dietary restrictions can be accommodated if noted prior to the event. Please mention this in the message field when you submit your booking request as adjustments to recipes cannot be made during class.
Minimum Guests

8

Maximum Guests

20

Meal Courses

3

Event Duration

3 hours

Labels

Beginner, Corporate, Group, Italian, Pasta Making
Reviews guests left for this experience


We had a great time with Chef Shahida. Very personable and fun interaction with out team. We also enjoyed the tips on culinary recommendations of different restaurants around ATL.


Chef was very good and personable. Wished we cooked more of the meal as we only rolled the dough and made pasta. I've been to some of these where we make the entire meal, this one was very limited in actually cooking. The pasta was hard, almost like it wasn't boiled long enough. Great experience for the team and building the teamwork. we enjoyed ourselves, but the meal overall wasn't good.


Cant say enough positive things about this experience. Fun, entertaining, and very educational. Would recommend this to anyone who needs to network with co-workers or just have some good ol "family" reunion style fun.
Reviews guests left for other experiences with Chef Shahida


This was such a great experience! Chef Shahida was extremely knowledgeable, professional, and a great teacher. The menu that she prepared was perfect and the sushi was delicious. She also discussed a lot of history, tradition, and etiquette surrounding sushi, which was really interesting and went above and beyond what we expected. We were really impressed with chef Shahida and the experience as a whole. We'll definitely be booking future events through Cozymeal with chef Shahida.


Such a great meal!! Everything was spectacular!


Chef was amazing! We had so much fun and no doubt we would do it again. My wife even called it the best "date night" we've done, and we never left the house! I would recommend this for anyone.


She did an amazing job! I really enjoyed the experience!


Elizabeth Wood
15 May 2023
Shahida exceeded all expectations! Thank you so much!


Chef Shahida was amazing! I can't recommend her enough - so much fun learning not only how to make sushi but the history, etiquette, and cultural nuances behind one of my favorite foods.


Chef Shahida was the perfect match for our sushi making night. She was great with the kids, answered all our questions and taught us so much. We had such a special experience thanks to her hard work and effort.


Shahida gave us a wonderful experience and the food was delicious!!! *I'm not tipping below as we tipped in cash.


Chef Shahida was an absolute delight! She had excellent communication prior to the event, showed up early to get everything set up, and the experience itself was incredible. I did not expect to learn SO MUCH about the history of sushi, how different types of rolls came about, and cooking in general. Aside from her immense knowledge and positive and fun demeanor, the food tasted amazing! We ended up with a feast (appetizer, 4 rolls, and a poke bowl)! If you are debating about booking this class, DO IT! We 100% will be recommending Chef Shahida to our friends and for corporate events!


Great class! Amazing food!


My fiancé and I had such a great time in this class! Not only was Chef Shahida knowledgeable about the foods we were preparing, she was also able to share her culinary background and share insights into other foods and preparations as well! 10/10 would do this again!


We had such a great time and learned a lot! Definitely look forward to booking another class!


This was such an amazing class! Chef Shahida was so nice and very engaging! She taught my group a lot and it was a very fun and hands on class; plus the sushi was delicious! Will be booking again in the future!!


Chef Shahida was wonderful. The class was a birthday present for my 9 year old daughter. She explained everything well and was great with my daughter.


Chef Shahida was wonderful! The Sushi 101 class was so much fun. We did it as a work team building / post-holiday event and it was perfect. She is knowledgeable, patient, and a great instructor. Definitely recommend!


We had the best time! the sushi was delicious, very fresh, the chef taught us not only how to make sushi but also a lot of things about Japanese culture we didn't know. We will recommend this class to our friends!


My husband is the king of surprises! This year, we came to Atlanta and he had friends from TN drive down to watch our four little ones while Chef Shahida made us an authentic Dominican and Haitian meal. I've heard of personal chef's before but never a one time experience event like this. Once I stopped being shocked by the surprise, I settled into the comfort of Caribbean style food and the pleasure of good conversation with Chef Shahida and my husband. The presentation was professional quality, the taste was mouth watering, and the company was like an old friend. I am still bloated from all that amazing food, but although it'll subside…I will always remember this experience. One for the books…or the next time we're in town again!


What a wonderful experience. We will certainly do this again.


Whole Foods experience was great good combination of class and enjoying the food Really impressed with chef shahida's knowledge and experience


Chef Shahida was amazing. She arrived early and familiarized herself with our kitchen in no time. She was so pleasant and engaging in her lesson and the food was delicious. We had the best time and it was the perfect family date night.


Chef Shahida was incredibly knowledgeable, patient, and thorough in her sushi lesson for us, giving basic information about how to make rolls, a seasoning blend, and even sushi etiquette. She brought all equipment with her to our hotel (which did have a kitchenette) making things so much easier for us! We would love to take more classes from her and highly recommend her!


My sister & her girlfriend had an incredible experience with Chef Shahida! She was professional and made their experience so fun!


Shahida was amazing. Food was simply delicious!! I can't rave enough about her or the meal she prepared. I look forward to working with her again!


Amazing experience! Chef Shahida was very Professional, Personable, and Proficient! The food was delicious. I can't say enough I am extremely happy. I will do this again.


Great experience! So much fun. Chef was friendly and knowledgeable. Learned alot.


We throughly enjoyed our experience with Chef Shahida! She was friendly and kind while very knowledgeable and experienced. She made the experience even better by having her as our chef.


Chef Shahida was excellent. Punctual and kind. Very accommodating with our request and excellent instructor. Great experience.


Chef Shahida was a joy! My partner and I enjoyed our time with her, the food was amazing and we learned a few tips along the way.


Such an amazing experience!!! She walked us through each step, not just instructionally but explained the reasoning behind them. Not only was the food the best I have experienced she was a fantastic conversationalist. I plan to book Chef Shahida again soon.


Incredible! Such an amazing experience. I hired Chef Shahida to do a cooking event for my girlfriend as a surprise for her birthday party and we both were ecstatic. Shahida's professionalism and kind nature really made the experience phenomenal and a birthday to remember. Definitely will be hiring for more events in the future. Thank you Chef Shahida! God Bless


Chef Shahida was incredible! We had such a fun time learning how to make sushi for a joint birthday celebration. She made our night so special and was a joy to have. We also learned a ton and can't wait to try to make it on our own! You won't regret booking a cooking experience with her.


Amazing Chef! Very nice and makes amazing food!!! I truly enjoyed her presence!


Chef Shahida was so friendly and knowledgeable. She made sure to take us through every step of the process and gave us lots of interesting facts and tips as we cooked the meal. She adapted very well in our small kitchen space and we learnt so much from her in just 2 hours. We will definitely be doing this again. It made for an unforgettable experience.


This was such a unique experience! Loved every minute! Chef Shahida is so warm and friendly. The food was excellent and Chef Shahida shared some valuable tips with us!


Chef Shahida was amazing! So passionate, warm and interesting. Having Chef visit our home was the perfect start to my wife's birthday weekend!


We had a great time learning how to make sushi with Shahida! She was so knowledgeable (and patient!), even giving us a lot of tips for eating sushi when we travel to Japan next year. We will definitely be looking for other classes to take and look forward to our next culinary adventure with Shahida.


Chef Shahida did an awesome job. She was so friendly and made the experience very fun and educational. The sushi that we made was phenomenal!!


Shahida was just fantastic. She explained all the Juan es and all the things important for us to u defat and why how and what to do when making sushi. It was a delightful evening and my girlfriend and I just enjoyed the evening to the fullest. Shahida has our total recommendation.


Chef Shahida was amazing. Very personable, patient and knowledgeable. An extremely fun evening.


We had so much fun with Chef Shahida! She was a wonderful chef and prepared a really delicious 4-course Italian meal for my husband and me. She explained each step of the process as she went along and was really pleasant to spend the evening with. We will absolutely work with her again in the future!


Shahida was a wonderful chef and prepared a great meal for me and my family. She took the time to explain how and why she was doing each step, and made everyone feel like part of the process. We will definitely be using her again on future trips to visit our daughter in Atlanta.


Interactive, informed, interesting and pleasant to spend the evening with


Had a wonderful time! Fabulous chef, delicious meal and learned so much! Highly recommend.


We had a great time creating a 4-course Italian meal with Chef Shahida. She was a pleasure to spend time with, is clearly highly skilled and knowledgeable, and the food was delicious! She was also easy to work with in tweaking our menu ahead of time. We would 100% book again with Chef Shahida. Thank you!


Awesome experience. Never enjoyed having a dinner party in my home this much. 5 star meal without leaving my home. Shahida is an excellent chef and a lovely person. Can't wait for another opportunity to have her come back! Thank you.


Chef Sahida was absolutely wonderful! I booked her for the sushi experience as a Christmas gift to my boyfriend. She was so kind, very knowledgeable, and made lovely conversation. The ingredients were so fresh and outstanding, and the end result of our sushi came out amazing. I would definitely book her again!


Chef Shahida's sushi class was excellent - highly recommend! She was extremely knowledgeable about the process and ingredients, along with all of our questions. She fit right in and we enjoyed her company all evening. The spicy tuna was delicious and I can't wait to practice my new sushi skills at home. We will definitely schedule another class with Chef Shahida next time we are in Atlanta!


Just the best!


Shahida was fantastic! We wanted to have a casual night with a nice dinner and she delivered just that. It was equal parts teaching us how to cook and sitting back and enjoying a nice meal. This class was a gift to my mom and we've decided it needs to become our go-to gift. Thank you Chef Shahida for a great time.


We had a great time learning how to make sushi rolls with Chef Shahida. She was very personable and fun to learn from. We would suggest it to anyone else who loves to cook or who is learning to cook!


Vaughn Maxson
30 Dec 2018
A friend gave us the Handmade Sushi Rolls class and it was great!! Chef Shahida not only taught us how but also educated us with tips & tricks. So convenient to have the lesson in your own home, then chow down on a delicious meal! Definitely recommend - fun, professional and delicious.


My class experience with Chef Shahida was amazing. She was extremely knowledgeable and made learning how to roll sushi an incredibly fun experience. I had such a great time and would highly recommend this class!!


Shahida was phenomenal! Super sweet and very informative. The meal was so delicious, and we would absolutely do it again. Thanks Shahida!


Chef Shahida was great! Super informative and made cooking fun and accessible to all. Takes any intimidation out of cooking. I booked this for an anniversary gift and she was super accommodating and made the night special.


She was fun and personable. Very prompt. Cleaned up after and was extremely knowledgeable. Just wish we had some recipes left with us so we didn't have to try and remember what she said to do.


Shahida was awesome!! We really enjoyed the conversation, best of all she went above and beyond to make sure we could make sushi in the future without her help (even left some goodies for us ?) Highly recommend using her.


Chef Shahida was AMAZING! She provided the perfect wine recommendation and was even willing to make on the spot adjustments for our dietary preference. We had such a great time learning from her and plan on trying another one of her classes in the future!


This was an incredible experience and Chef Shahida was talented, friendly, and made this the most wonderful evening and gift for my mother! I would highly recommend both the French cooking experience and Chef Shahida!


Chef Shahida was absolutely wonderful! The hands-on Four-course Italian dinner was not only fun but delicious. We loved hosting our friends in our home as it made it so comfortable for everyone. A special shout out to Rosario who helped me with the booking. Cozymeals made everything so easy! Loved it!


Chef was fun, friendly and talented ... an excellent meal and evening!


Chef Shahida was AWESOME! My fiancee and I had a wonderful time in our class. She was so personable and the food was fantastic. If you're looking to have a great conversation during class, Chef Shahida is the best bet!


Chef Shahida was fantastic! It was just two of us and we had a great time. She taught us some great trips for rolling sushi and was very informative on where to locate the ingredients locally and the price points. She created a great environment for us and we would gladly have her again! Thanks again!


Chef Shahida with Cozymeal was fantastic! She was communicative, punctual, and so much fun! We learned several sushi styles in the 2.5 hour class. Her choice of high quality ingredients and utensils, along with detailed explanation of each and comparable and affordable shopping options made the experience that much more enjoyable. Second to the interactive cooking process, the food was delicious so we can't wait to book her again!


Shahida lived up to all of her reviews. She completely personalized the event . LOVED the experience!


Chef Shahida was thoroughly prepared and taught us to make an incredible meal!! I'd highly recommend this chef and experience.


Thank you for making this event great for Victoria and her family!


Chef Shahida was fantastic. She provided the experience that we were hoping for. The food was amazing and the conversation was fantastic. She not only educated us on the food and preparation - but also kept it fun! Thank you again for the amazing time!


I had an AMAZING experience with both Chef Shahida and the Cozymeal Staff! I originally booked the Thai experience for my best friend's birthday, but as the date grew closer, our participation did as well. The Cozymeal staff was so helpful in adding the extra folks, handling payment, etc. Our class was Chef Shahida was PHENOMENAL, she talked us through the steps of what she was making, as well as gave us variations on how to prepare it for ourselves at home. Her presentation was AMAZING and the food was a 10! We were all fighting to take the leftovers home :) She was so knowledgeable and professional and fun to chat with. We are already talking about the NEXT class that we want to book with her!!


Chef Shahida was excellent! She was warm, friendly, and made us feel totally at ease. Our meal was delicious and we learned some wonderful tips. So much fun. Thank you Chef Shahida!


This experience was awesome. Very down to earth and professional. Felt like she was apart of the family. Me and my guest enjoyed the food. It was truly amazing!!! Received alot of hands on experience as well. I definitely will be seeing her again. If you are looking for a great time enjoying sushi with anyone, this is for you!


Chef Shahida provided my guests and I with a wonderful experience. She is very professional, and we learned so much during the evening. Best of all, the food was truly delicious. We will definitely use her again.


Excellent experience!


Chef Shahida was very good. She entertain my guest, she taught us secrets in the kitchen, and made the evening very enjoyable. (She even washed the dishes!) I can't wait for our next type of class she teaches.


Classic, comforting and simple dishes! Chef Shahida keeps it interesting, but not overly complex. A lot of fun without the fuss!
Reviews Chef Shahida received outside of Cozymeal


Chef Shahida's Thai cooking class in Atlanta was an amazing event for us. The food was divine and we learnt new techniques that we didn't know before. Thank you Chef for the great cooking class!


We attended Chef Shahida's sushi making class in Atlanta and LOVED it! She was thorough with her explanation while at the same time fun and offered us an amazing experience. We would definitely book her again.
Meet your chef
---
Chef Shahida boasts a background in fine dining cuisine, having been classically trained in the art of French cooking. The Le Cordon Bleu summa cud laude graduate is a fan of the farm-to-table slow food movement. Though she focuses on Asian fusion, Italian, sushi, new American and Tex-Mex are some of her other absolute favorite cuisines to create.
Flexible booking: Cancel or reschedule this event's reservation for free up to 48 hours before the event.
This experience is not refundable as it includes a meal kit.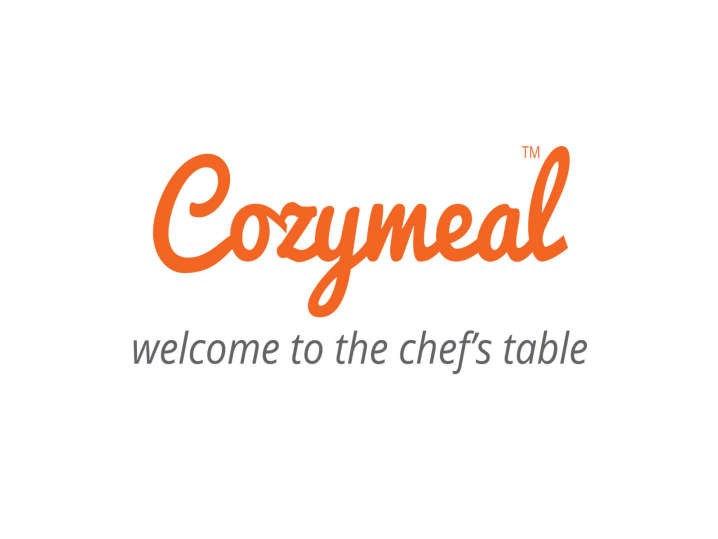 This website uses cookies to enhance user experience and to analyze performance and traffic on our website.
We also share information about your use of our site with our social media, advertising and analytics partners.
This website uses cookies to enhance user experience and to analyze performance and traffic on our website. We also share information about your use of our site with our social media, advertising and analytics partners.
Accept