Team Building Activity - New American French Fusion
Team Building Activity - New American French Fusion
57 reviews
57 reviews
COVID-19 protocols this chef will implement are:

Social Distancing Friendly
Discover the unique fusion of old world French cuisine and New American with your team!
In this hands-on team building class, join Chef Jarvis in breaking out of the mold and pushing boundaries as you prepare an impressive three-course French-New American fusion menu.

You and your team will begin with a chèvre, olive and tomato bisque before learning classic French techniques for preparing lamb while also adding a modern twist. Dessert promises to be a spectacle for the eyes and the taste buds as your team works together to create a delectable whiskey braised peach cobbler with a balsamic vanilla bean custard.

Guests are welcome to purchase wine and beer from the venue.
Chèvre Olive Tomato Bisque
Garlic Lamb Popsicles
With gnocchi and vegetables
Whiskey Braised Peach Cobbler
With balsamic-vanilla bean custard
Most dietary restrictions can be accommodated if noted prior to the event. Please mention this in the message field when you submit your booking request as adjustments to recipes cannot be made during class.
Minimum Guests

25

Maximum Guests

50

Meal Courses

3

Event Duration

2.5 hours

Labels

Corporate, French, Fun, Group, New American
Reviews guests left for other experiences with Chef Jarvis


Chef Jarvis was beyond delightful! Our Best of the Pacific Rim meal was delicious and beautifully prepared. I was most impressed with his teaching skills, patience & kindness. He was great with my 17 year old- showing her how to safely use a knife and how to prep food. We all had a blast and I truly recommend Chef Jarvis.


Our Paella class with Chef Jarvis was outstanding! We had a wonderful time, and loved the paella and the other dishes. Would love to do another class soon!!


I thoroughly enjoyed the cooking experience with Chef Jarvis. He allowed our group to participate at our own level of comfort. He patiently explained all the ingredients, the process, and what he was doing. I look forward to cooking with him again ?


Chef Jarvis made our date night SO amazing!! He was extremely knowledgeable, a wonderful teacher, and all of the food was outstanding. Chef Jarvis was easy going and fun to hang out with - he is the reason this date night will be so memorable for us for a long long time! I can't recommend him enough, and I can't wait for the next time we get to book with him.


Great time, excellent teaching and great food!


Brian Coleman
05 Jul 2022
Chef Jarvis was the consummate professional and provided my wife and I with an exceptional culinary experience. I can't wait for our next experience.


Chef Jarvis was amazing! What an interactive and delicious evening of Tapas, Paella and Fried Pound Cake. He is a friendly, engaging teacher. We not only had a delicious meal but learned insightful cooking skills. He blew away our expectations! Highly recommend him and looking forward to doing another class in the future.


Chef Jarvis exceeded our expectations. He provided an interactive experience. The food was amazing. Our group had a great time!


This was an excellent event! He was a awesome host and his personality and his energy made the experience wonderful.


We were and are immensely impressed with Chef Jarvis. Not only is he of a stellar culinary pedigree but he's multi-lingual, well-travelled, prompt, intensely professional, and is down-to-earth all at the same time. That's rather difficult to achieve for most. He made the in-home Cozymeal experience truly cozy and enjoyable for us. His personable charm and demeanor made us feel as if we were being catered to by the very best at what they do, and it is and was quickly evident that he is. I felt comfortable welcoming him into my home, and he was dropping pearls the entire session. I will never forget what it takes to achieve "Flavor Profile Building." He brings his entire self to work, and that is why he is able to perform in such an ultimate fashion. He taught us so much, and we are endlessly grateful. It was an honor to witness firsthand both how he teaches and how he works. Bravo, sir, and thanks again. Everything was so delicious!


Chef Jarvis was amazing! Very professional, knowledgeable & fun! Also wore a mask the entire time he was in our home. Food was AMAZING! We will definitely be calling him again.


I really enjoyed myself. I ate food I would have NEVER willingly ate on my own. Thanks for the experience.


Great sushi rolling class. Chef Jarvis gave great tips for rolling Sushi & prepping!!! Highly recommended and food was amazing.


Amazing experience. Very professional ? ? Thanks for allowing me to be your sous chef. Thanks for making this experience amazing for me. 102 was my goal but I think my rolls were 1000. Be blessed


Chef Jarvis was absolutely wonderful. He was patient with the little ones in our group and very good in articulating instructions for making sushi. A truly wonderful birthday experience. Thanks Chef and good luck to you in all your endeavors.


Chef Jarvis and the whole experience was amazing. Highly recommend him and looking forward to doing it again.


Chef Jarvis was awesome! The "experience" was for booked for my son who REALLY wanted to learn how to make sushi. He and his friend really enjoyed working with Chef Jarvis and they said that the food was awesome; we are already getting helpful tips and requests to get the ingredients needed to remake the meal. Extra kudos to Chef Jarvis for working so well with teenagers :-)


Excellent is the only word to describe Chef Jarvis, everything met our expectation and more, we will definitely be using his services again if available,, thanks so much for the awesome experience.


Chef Jarvis was awesome! He was punctual, engaging and shared lots of food tips and tricks with us. Made us all feel like WE were legitimate chefs - LOL. It was truly our pleasure to have him on our home cooking with us.


Jarvis was amazing! We had such a wonderful evening where we learned a lot about cooking. The chef shared valuable tricks that we'll be able to apply in our day-to-day life. The food was incredible. Highly recommend this to anyone!


Chef Jarvis was super profesional, fun and the Paella was great. Appetizers and desert yummy too. 100% recommended.


Chef Jarvis is a super Chef and teacher. My wife and I really enjoyed learning to cook paella correctly, building up the flavor profile as we went along.


Had a wonderful experience with Chef Jarvis. The food was delicious and the cooking was a lot of fun.


Not only was Chef Jarvis knowledgeable and personable, he was fun. Great brunch meal choices.


Fabulous, fun filled, interactive time. Chef Jarvis was proactive, warm, energetic, entertaining and generally great fun. Far exceeded any expectations and can not more highly recommend. We booked him for an event with mid 20s adults as a gift and he was amazing....wow! Super special !


He was wonderful and a great teacher. It was a fun night and my grand son enjoyed it so much!


Our meal and Chef Jarvis were excellent. We had so much fun learning about the different food, different cutting techniques, how to make sushi, and just chatting! We have already mentioned several times about doing another class in the future.


Fantastic meal and experience! My wife and I had a wonderful time learning from Chef Jarvis. He accommodated a shellfish allergy and substituted in other fantastic ingredients. Best part was that he and his assistant took care of all the dishes and left the kitchen cleaner than when they arrived. Highly recommend him with any of his culinary classes!


Chef Jarvis was a great communicator from the start. I knew what to expect. Chef Jarvis came with an assistant who provided support and cleaned as we went along. Chef Jarvis had prepared the soup base and brought generous amounts of all fresh, mostly local ingredients. My husband and I enjoyed our kitchen time and learned cooking techniques while preparing a delicious and healthy meal. Chef Jarvis and Ashley left the kitchen as clean as when they arrived. A lovely evening!


My parents loved the experience. My dad had a wonderful Father's Day surprise. Thank you Chef Jarvis!


Chef Jarvis did a wonderful job! He handpicked quality ingredients, got everyone engaged in the cooking process. He is a good teacher and the flavors were amazing! Best soup we have ever had! Highly recommend Chef Jarvis!


We had so much fun with Chef Jarvis and Chef Ashley surprising my boyfriend for this birthday with a pizza making party last night! Such a unique experience and I will definitely book Chef Jarvis again!


My wife and I had a wonderful time with Chef Jarvis. He is extremely personable and makes the entire experience comfortable and fun.


Jarvis was absolutely fantastic, my wife and I had a wonderful time with him. I can't wait to book him again for another event!


We had a FABULOUS time with Chef Jarvis. This was my Valentine's Day gift to my spouse, John, and he enjoyed himself. IF you have never had a Chef to your home, then I would highly recommend Cozymeal's Chef Jarvis. He was very personable, and we had great conversation. Also, yes, we enjoyed learning how to make our very own sushi, right at home on a dreary/rainy Sunday afternoon. We will certainly use Chef Jarvis/Cozymeal in the future, and we will tell our friends/family.


Chef Jarvis was absolutely brilliant! He's an amazing chef. I booked a cozymeal experience for my girlfriend and I as a surprise. Chef Jarvis helped me coordinate the surprise and facilitated an enjoyable, personable cooking experience. He's prompt, a great communicator, and very funny! He allowed us to enjoy the moment and enjoy the cooking experience. Would HIGHLY recommend if you live in the Atlanta area.


Jarvis was great!!!


Chef Jarvis was great! He was pretty funny and made everyone feel like we are friends. Super knowledgeable about food, I wanna do another!! Would definitely recommend.


I really enjoyed Chef Jarvis and the Total Wine & More hospitality . The cooking clsss couldn't have been better. Chef Jarvis taught us a lot about the ingredients used in the demonstration and showed us the best way to practice rolling sushi on our rice mats. Chef really made me feel confident in my new learned skill sets and able to continue practicing them in the kitchen. I definitely will reccommend these classes to my friends and co-workers . Thank you Total Wine & More for taking the time to make the cooking class experience amazing by providing a wine tasting, I will definitely be back.


What a wonderful experience with Chef Jarvis! Going into the evening I was skeptical about what to expect due to the dinner being a Pacific rim theme and me being allergic to seafood. I figured I would atleast go and see what the experience was like. I have to say that after completing the evening I have a new found joy for cooking! Chef Jarvis was very accommodating to my allergy and I was able to enjoy the sushi along with everyone else. The cooking demonstration, flavors, plating and humor that was all apart of the evening was top notch! Chef Jarvis is clearly knowledgeable, creative and has a good eye for flavors and pairings. I highly recommend Cozy Meal and look forward to enjoying similar experiences in the future!


I had a great time learning how to make a sushi roll. He also gave us some kimchi salad & a yummy soup. This type of event would be a fun activity to do with a group of friends.


Chef Jarvis was amazing! I would definitely try this again!


Had an awesome experience with Chef Jarvis. Learned so much about different kinds of foods. He made me and my daughter feel right at home and was very patient with us. I would definitely be recommending him to my friends. Great job Chef Jarvis!!!


Definitely a chef to unlock the weekend with! Chef Jarvis indulges in flavor and creates unique spins on tapa dishes. Choose from an assortment of ingredients he has prepared for you - trust me - you won't be sorry!
Reviews Chef Jarvis received outside of Cozymeal


Thank you for the fantastic experience. It was a pleasure getting to know you and your guests.


Another amazing event!! Thank you for making our Valentines Day Pop-Up Dinner a memorable time. The whiskey marinated pineapples & chocolate stuffed strawberries were a spectacular finish.


This was probably the best birthday present I ever got--a sushi-making class that was rolled up in an unbelievable 4-course meal. Each dish was perfect and Chef Jarvis was a delight. I'm eagerly awaiting his next popup and looking forward to having another class with him.


Chef, it was great having you in my home. I admit, when we met, your relaxed demeanor had me feeling unsteady about the event going off without a hitch. However, it ended up being the opposite. Your staff was great and made everyone feel welcomed. I'll be hosting another dinner at my home next year and I would love for you to show us how to make the pastries and cobblers we had a few days ago. That should be interesting... Again, thank you and Chef Geo for making my family/friends feel even more "at home!"


This experience was awesome. I truly enjoy how the dishes flow into each other to "wet" your taste buds. The salmon was to die for.


Mr. Jarvis Belton... [the] series experience was unique! The first of many! Totally enjoyed it!


The dinner was awesome. I ate some foods [that] I don't like or didn't think I liked until tonight. Awesome Chef, If you haven't tried his cooking, you should... without a doubt.


The Left Overs XI Mediterranean night was another amazing experience. I truly appreciate Chef Jarvis introducing me to food that I may have never experienced!


This was an exciting and interesting dinner. I got to taste food that I never would have tried, EVERYTHING was good. I also enjoyed meeting new friends. Jarvis did a wonderful job and I am very proud...


The lamb was really good. All of the other foods were different for me, so it really got me out of my comfort zone. I just think there needs to be more of a description for the food for someone that doesn't get out much like me.


I really enjoyed the 'shrooms and the roasted garlic. The mint lamb and the salmon [were] to die for. They were very well-seasoned and cooked to perfection.


I really enjoyed the dinner series. The drinks separately we a little bland, but together they were delicious. The lamb was absolutely delicious! I love the creativity of this experience. Can't wait until the next one!


Jarvis, your team was amazing and most helpful on Thursday... They arrived and set up in a timely manner. Your staff as well as the food, received compliments throughout the evening and again today as we prepare to set up the remaining pans for our staff, faculty and students to enjoy.
Meet your chef
---
Chef Jarvis attended Le Cordon Bleu College of Culinary Arts in Atlanta before traveling to Spain to finish his International Culinary Diplome. Toward the decent of his collegiate career, he traveled overseas to several countries in Europe in order to broaden his horizon and widen his perception on life. Most recently, he has appeared on the Food Network series Cooks VS Cons, CBS 46, and Channel 11 Alive News doing cooking demonstrations.
Flexible booking: Cancel or reschedule this event's reservation for free up to 48 hours before the event.
This experience is not refundable as it includes a meal kit.
Chef Jarvis will travel to guests within Atlanta for this experience.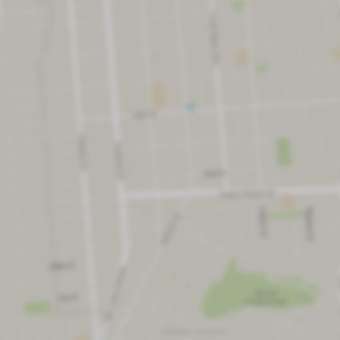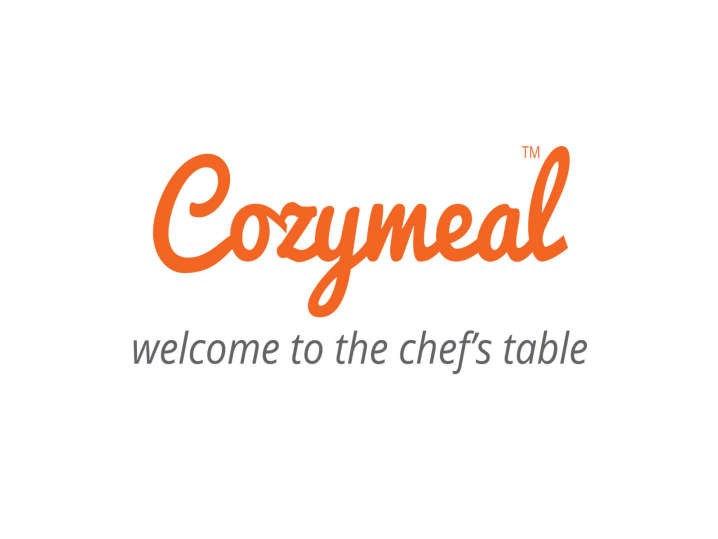 This website uses cookies to enhance user experience and to analyze performance and traffic on our website.
We also share information about your use of our site with our social media, advertising and analytics partners.
This website uses cookies to enhance user experience and to analyze performance and traffic on our website. We also share information about your use of our site with our social media, advertising and analytics partners.
Accept