Team Building Activity - A Taste of Tuscan Fare
Team Building Activity - A Taste of Tuscan Fare
72 reviews
72 reviews
Get a taste of the fresh flavors of Tuscany in this team building cooking class experience.
In this hands-on team building class, you'll work with Chef Paul and your team to create a classic Italian meal using the freshest ingredients.

Begin by making Chef Paul's signature speedy gnocchi. Everyone will get a chance to learn how to roll and shape this traditional pasta. Next, you'll prepare a gently spicy classic tomato sauce. As you stir your sauce, you'll learn the secrets to making the lightest and most tasty Italian-style meatballs. For dessert, you and your team will prepare a palate-pleasing fresh fruit sorbet.

Guests are welcome to bring wine and beer to enjoy during the class.
Crispy Romaine Salad
With anchovy dressing
Potato Ricotta Gnocchi
Classic Italian Arrabbiata Sauce
With tomatoes, onions, red pepper flakes and olive oil
Classic Italian Meatballs
With ground beef, onions, garlic, egg and breadcrumbs
Raspberry Sorbet
With sugar
Most dietary restrictions can be accommodated if noted prior to the event. Please mention this in the message field when you submit your booking request as adjustments to recipes cannot be made during class.
Minimum Guests

8

Maximum Guests

24

Meal Courses

3

Event Duration

3 hours

Labels

Beginner, Corporate, Gourmet, Italian, Pasta Making
Reviews guests left for this experience


Chef Paul was awesome to work with and was very accommodating to some team members dietary restrictions. Excellent teachers, real hands-on tips and absolutely delicious!


Chefs Paul and Brianna were friendly and inviting. We learned so much that we can try at home. It was a laid back and fun event for my team at the end of a long day.


Chef Paul, Thank you so much for an AMAZING class the team had a fabulous evening!


Chef Paul, Thank you so much for an AMAZING class the team had a fabulous evening!


Excellent event. Great space. Good mix of fun and learning. And food was great!


Chef Paul, Theo and Tony were great! We all had a lovely cooking experience thanks to the 3 of them. :)


Jillian Slagter
01 Dec 2022
We had a wonderful experience - highly recommend!!


Chef Paul was fantastic- thoroughly enjoyed his event and would gladly come back!


Chef Paul, Bree and the rest of the team were awesome! We had such a wonderful experience and cooked a delicious meal to boot, all with their expert guidance. Can't wait to cook the arrabbiata sauce, gnocchi, Caesar dressing, and sorbet at home. Thanks everyone!


Chef Paul was wonderful. He did a nice job creating a fun interactive experience for our corporate outing. The food was also delicious. The team loved it and would highly recommend for any team bonding event!


Wonderful experience for our team building event! Chef Paul and his team were fantastic- knowledgeable, kind and fun! I'd highly recommend this class!


Chef Paul & his team were great - very organized, walking us through all the steps at our different stations. The food was delicious and overall it was a fun experience for our team event.


Our team had such a great experience with chef Paul! Thank you for your professionalism and kindness.


This was a fantastic team event. The staff was so awesome! They explained everything clearly and were encouraging, kind, and patient with us. The facility was perfect too. Would definitely recommend.


Just had my husband's 60th birthday party with Chef Paul and his staff and it was a huge success!! Chef Paul is such a gracious host and the staff was so accommodating. The event was flawless on every level. We all learned how to make a great Tuscan dinner and then we enjoyed it together. You even get to take the recipes home!! Great space, great food, great experience! I would highly recommend.


really nice experience and great food!


We had the BEST time. We arrived with a large team and they put us to work, teaching us each part of the meal step by step. Lunch was so delicious and a really fun activity for our team to do together. Loved chef Paul!


Chef Paul and his team were wonderful! They were extremely accommodating to our group and made sure everyone was involved in the cooking process. The food was delicious and my team couldn't stop talking about how much fun it was. Highly recommend Chef Paul's team building class!


This was a great experience! I took my team of 12 out for a bonding event and it was the perfect thing! Everyone was very helpful, educational and patient with us as we explored each and every dish at every station! Highly recommend this!


Chef Paul and his staff are wonderful. Excellent food, excellent service, and a great time overall.


Chef Paul (and his team) were fantastic! We had a wonderful time and I would definitely recommend to anyone looking for a fun cooking class!!


Chef Paul and his team were the absolute best! They were friendly, fun, and helpful the whole way through. We learned a bunch of great cooking tips & tricks during our team event. The venue was clean and cozy and the food turned out incredible! We would absolutely recommend this experience to a friend.
Reviews guests left for other experiences with Chef Paul


We LOVED chef Paul! Highly recommend his class, his teaching style. We were there with teens and they all enjoyed.


I highly recommend Chef Paul. He hosted my corporate group of around 30 lawyers. The space is beautiful and met my highest expectations in terms of a culinary studio. Chef Paul was a great host, and he had plenty of staff to help with the different parts of the process. I appreciated that it was very laid back and tailored to our group, the Chef allowed us to play our own music on his speakers, we could order wine from a local shop to the event and he was flexible with a good number of dietary restrictions and food preferences. I highly recommend this for anyone, but also anyone looking for a corporate team building event, I don't see how you can beat this location.


Nice Experience!


A great experience -- talented chefs and teachers, a beautiful space, and fun time for our team. Thank you!


fantastic experience for a team event!


Paul was an outstanding teacher, explaining things clearly and supporting all levels of learning. We got some impromptu lessons due to the intimate size of the class which was so great! Would definitely do another class!


My mom and I had an amazing time with Chef Paul in his Vegan Italian cooking class! He was very descriptive, informative, and knowledgeable. Each of us in the class had a task so we were all hands on and learned a ton. The food we made was delicious and I can't wait to use these recipes at home. I would absolutely recommend Chef Paul and his class and will be booking again.


What a memorable experience my daughter and I had with Chef Paul! The fun and ease he taught us (& our 9 other "chefs ") to understand each of the recipes was exciting. Everything came out delicious. We were all so impressed with ourselves thanks to Chef Paul's guidance. Can't wait for the next class!


We had a wonderful time cooking and learning from Chef Paul. The class was easy to follow and the meal was delicious. Chef Paul has a great sense of humor too. Highly recommended!


Nancy and John
18 Mar 2023
Chef Paul was fabulous- very organized, engaging everyone in the class to participate in prep and to observe each step. I learned a lot and will definitely look for more classes with Chef Paul.


Really excellent class, chef Paul was very friendly and patient


My wife and I had a great time with Chef Paul in the Italian classics, made vegan class. The recipes were simple ingredients that made delicious meals. Chef was very willing to share his knowledge, and we both learned much more than expected. The school itself was great as well, beautiful brick walls, nice decor in the dining area and just enough room for all of us to work in the kitchen.


Chef Paul was lovely, knowledgeable, kind, funny, organized and shared such great tips & expertise. I will definitely be back! Everything was delicious and we all had the opportunity to know not only what we were making and how to do it, but also why we were doing things a certain way and how to choose the best ingredients. He also gave substitutions for vegetarians and what we can do at home if we don't have fancy tools/machines. Thank you!


Excellent evening with delicious meal at the end. Cooking tips were extremely useful and easy to follow at home. Chef Paul was a pleasure to deal with


Chef Paul was terrific! He explained and demonstrated the techniques so well that we could all enjoy cooking this delicious meal.


This class was fantastic. Chef Paul was so knowledgeable and shared so many tips so we could recreate the meals at home. My boyfriend has been quoting Chef Paul since our class.


Everything was amazing! Chef Paul was fantastic and the food was delicious


Wonderful space, great team, learned a lot. Highly recommend.


Chef Paul delivered an amazing class! My group and I learned a lot and the food was absolutely delicious! We even got to take some extras home with us!


Katherine Viviano
18 Dec 2022
Fabulous learned great techniques Group of 12 just the right amount


Chef Paul was wonderful! He was friendly, obviously professional and patient with us as we worked our way through a meal that was new to us. The vegan take on an classic Italian meal was superb! I plan on using his recipes over and over! Delicious and fun!


Chef Paul and the team were fantastic! Everything from start to finish was seamless. Chef Paul was very responsive during our planning time and detailed the why and hows while preparing our meal. The meal was delicious, and it was nice to break bread with colleagues. We hope to see Chef Paul and team again soon!!


Fantastic meal and experience. Thank you!


It was an amazing experience and I would highly recommend this class and any other class with chef Paul!


Wow! We had 22 people on our work team join and I couldn't have imagined a better setting. We all learned amazing skills, Chef Paul and Theo and Brie were amazing. The food was sooo good. They accommodated a nut allergy and a gluten allergy. Everything was super organized and clean. I've been to several cooking classes in my life and this was by far my favorite. Looking forward to booking more with Chef Paul - who is a lovely gentlemen from Brussels (originally) and has a great worldly view of cuisines. A+


Chef Paul was great. As a first-time experience, this was so fun. I will definitely be sharing and coming back to his other classes.


Chef Paul and his team at the Miette Culinary Studio were absolutely stellar. They communicated clearly and helped make our event for 25 people an absolute hit. I cannot thank them enough for making it such an amazing time, completely stress free and fully engaging for all. It was a great team bonding event and we learned and had fun to boot. We will definitely be doing future classes with Chef Paul's wide variety of cuisine choices.


We loved our experience with Chef Paul and his team! The service, space, and experience really exceeded our expectations. From the moment we walked in they already had our beverages on ice and were ready for our arrival. The team of chefs were patient, fun, and engaging. My team had so many great things to say and we're so happy we booked this event. As the event host, they consistently checked in with me to make sure we were happy and having a blast- and we were!! Thank you!


Very knowledgeable and fun chef . I like his technique and secrets in the kitchen. I will recommend and also take a Different class with him … A+


We had such a great time with Chef Paul! It was such a fun, informative and delicious evening. We will definitely be back - thank you for the great time!!!!


Everything was great! It was a little intense sometimes with some of the chefs. They wanted everything to be perfect which is fine but none of us are trained cooks so that seems like a high expectation to have.


Such a delightful evening and we could not have asked for a better instructor than Chef Paul! Chef Paul was patient, his instructions were given with a genuine delight and interest in you learning the techniques that will change the way you cook for the rest of your life. The entire experience will help to make you more comfortable and it gives you a sense of confidence in using a knife (several actually lol). There are lessons, tips and small tricks that you will learn that are helpful in the preparation of cooking any meal and in awakening your taste buds and those of your guests. You will learn to cook healthier! I was definitely a novice and there were others that were on my level but the entire group was patient with one another and Chef Paul was patient with all of us. Our group was an inquisitive crowd. At the end you enjoy the meal that you prepared and we spoke about the new techniques, life, the Olympics and so much more. You leave the entire experience feeling fulfilled and accomplished in the kitchen. It was my first experience and it exceeded my expectations and that of my friend. THANK YOU PAUL (Not sir or Chef lol!) FOR SUCH A DELIGHTFUL AND KNOWLEDGEABLE EXPERIENCE.


Chef Paul was lovely. We really enjoyed the class.


Excellent session with Chef Paul - we learned a lot and even got to bring home some of the goods! Thanks Chef Paul!


Excellent, Chef Paul was very personable and lead a super fun class. Would recommend to anyone looking for a fun and classy cooking class.


Amazing Experience, will definitely be coming again on my next visit to the city!


I attended this class with my 11 year old daughter and was absolutely delighted with the experience that Chef Paul delivered! The instruction was informative, easy to follow and fun for both myself and my daughter. Chef Paul took special care to ensure that my daughter was able to participate and enjoy herself from start to finish. The food was incredible, the atmosphere was perfect and the whole experience was one that we will never forget. I would absolutely recommend taking class with Chef Paul if you are looking to gain skills and have an unforgettable night! Can't wait to do it again!


Chef Paul is hilarious and very knowledgable. Learned a lot from him and cant wait to try these recipes at home!


Chef Paul was such a delight! My friend and I will have jokes and culinary skills for at least the next year. He lead an amazingly COVID-19 safe space and accommodated requests about additional social distancing. I will be visiting him again for another class in the future!


Chef Paul was very accommodating and had a wonderful, friendly, and patient staff. Even the "experienced" chefs in our group were inspired. The experience was a great mix of hands on teamwork and bonding and relaxing/service meal. He even wrapped up the leftovers for us to send on our way.


The cooking experience was fun and entertaining. Chef Paul was a delight!


This was a wonderful evening out. Chef Paul is very informative and fun. It's all the joys of cooking without doing lots of prep or cleanup. Highly recommend.


I had such a good time! The cooking wasn't too difficult and I met some new people while visiting the city. Oh and the food was great too!


My group and I were very excited to take a cooking class together, it was something that we hadn't done before. We took the "Traditional Fare from Italy" class with Chef Paul - we made caesar salad, gnocchi with vodka sauce, and raspberry sorbet. Chef Paul created an educational and memorable experience for all of us. It was easy to follow along with his instructions and work together with another group to make a delicious meal. Chef Paul gave great explanations and demonstrated in a way that was approachable and made us feel less intimated. I highly recommend doing this as a fun group activity with family or friends - particularly for people who are interested in cooking even if you don't have a lot of experience or you want to perfect something to recreate at home.


I surprised my boyfriend with one of Chef Paul's classes for his birthday. We ended up being the only ones there and we didn't know what to expect, but it turned out to be one of the best experiences. He created a welcoming environment from the start and created a great hands-on experience. To say the least, Chef Paul was an amazing teacher! He was very thorough with explaining the recipe and why each ingredient/step is important to the recipe. We would definitely love to take another one of his classes!


Chef Paul creates a fun environment while also providing hands-on experience and cooking tips throughout. The location and space are great and add to the overall experience. It's great for couples and singles. Highly recommend.


Best chef ever!


Chef Paul was great and I would highly recommend him to anyone in the NYC area looking for a cooking class. He is very friendly and extremely knowledgeable. He took his time explaining his reasoning behind each step of the process to help me understand exactly why he was using certain ingredients and techniques. It is very obvious how experienced he is and he was happy to answer any and all questions I had throughout the entire class. The venue is beautiful and there is a lot of room to spread out. I am looking forward to working with Chef Paul again next time I am in the area!
Reviews Chef Paul received outside of Cozymeal


I wanted to do something special for my wife for her birthday. Instead of getting her something she didn't need I decided to do an experience based gift. After the private class with Chef Paul she said this was the best birthday gift she had. I highly recommend doing a private class with Chef Paul. We really enjoyed this experience and can't wait to do the next one!


Chef Paul was fantastic. This was my third visit (that alone speaks volumes) to Miette but most recently in April 2021, my wife and I took her parents here as a Christmas gift. The food was fantastic - Chef Paul was engaging, educational and fun. The safety precautions were very sound. I would highly recommend this to anyone looking for a fun night out in NYC.
$ 145 Per person
all-inclusive: 3-hour class, 3-course meal and taxes.
---
Can be used for any experience or cookware
Meet your chef
Chef Paul
Verified chef
Food safety certified
---
Chef Paul has been a professional chef for nearly 40 years. Born and raised in Belgium, he started his cooking career as an apprentice. After receiving his culinary arts degree, he continued to gain experience in several restaurants in Belgium. In 1983, he moved to NYC and became the executive chef at famous restaurants in Tribeca and the West Village. In 2001, he opened his own cooking school, which is still thriving today.
Flexible booking: Cancel or reschedule this event's reservation for free up to 48 hours before the event.
This experience is not refundable as it includes a meal kit.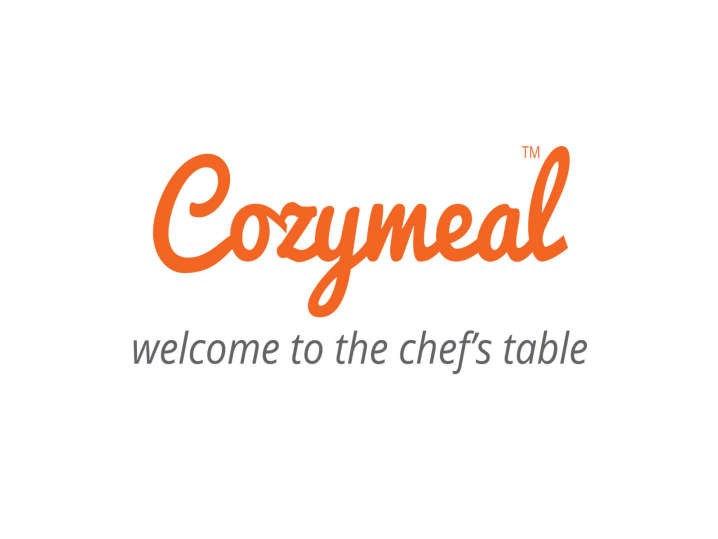 This website uses cookies to enhance user experience and to analyze performance and traffic on our website.
We also share information about your use of our site with our social media, advertising and analytics partners.
This website uses cookies to enhance user experience and to analyze performance and traffic on our website. We also share information about your use of our site with our social media, advertising and analytics partners.
Accept