Team Building Activity - Sushi-Making Competition
Team Building Activity - Sushi-Making Competition
97 reviews
97 reviews
This class does not have dates listed right now. Find similar experiences below:
COVID-19 protocols this chef will implement are:

Social Distancing Friendly
Best your team and create the best sushi rolls in this team building experience.
In this fun, competition-style team building experience, Chef Keith will split your team into groups of three, each to create their own sushi rolls in a sushi-making contest.

Chef Keith will provide pointers on prepping ingredients and forming the rolls as each group chooses from California rolls, spicy tuna rolls, Alaskan rolls and more, and will score each group on creativity, presentation and taste. Aside from rolling sushi, you'll also prepare homemade ahi tuna poke and sweet, chewy daifuki mochi with sweet rice flour and red bean paste.

Guests are welcome to bring wine and beer to enjoy during the class.
Ahi Poke
Sushi-Making Competition
Rolls may include Alaskan roll, California roll, spicy tuna roll, etc.
Daifuku Mochi
With sweet rice flour, sugar and red bean paste
Most dietary restrictions can be accommodated if noted prior to the event. Please mention this in the message field when you submit your booking request as adjustments to recipes cannot be made during class.
Minimum Guests

11

Maximum Guests

25

Meal Courses

3

Event Duration

2.5 hours

Labels

Asian, Cooking Competition, Corporate, Japanese, Sushi Making
Reviews guests left for other experiences with Chef Keith


Keith is great! Very knowledgeable about the fish and will certainly work with you to develop good rolling and knife skills. Plus the meal was excellent.


Car had a great time with our time with Chef Keith. The food was amazing and the lessons learned were great. Thank you for the fun educational evening!


Chef Keith and his wife were absolutely amazing!!! We celebrated a birthday with 9 of us at a VRBO and it was perfect! The food was delicious and service was incredible ~ I can't rave enough.


Absolutely awesome experience. Chef Kieth is friendly, knowledgeable, and was incredibly patient and helpful to our daughter who was so excited to learn. The food was AMAZING and it was overall a great night!


This at-home cooking experience was one of a kind! Keith was professional and a great conversationalist full of experiences. He welcomed us into his home and walked us through every step in preparation of an incredible meal. All of the ingredients were fresh and of unbelievable quality. This is everything you're looking for in a cooking class and more!


We had a wonderful evening with Chef Keith. He changed the menu to match our needs and we learned to make a full course Mediterranean dinner. He spent a lot of time with us, put us to work, and eventually enjoyed a delicious meal. He was very personable and fun.


Lfayne@aol.com
10 Aug 2023
Chef Keith was amazing! His foods and preparations were excellent! We enjoyed having him in our home. We will definitely be using him again very soon.


Carrie and Ralph
10 Aug 2023
Great experience with Chef Keith! Keith was fun, informal and easy going. Our Mediterranean dinner was excellent. Fresh, great quality and delicious- plus tons of left overs! Memorable experience! Highly recommend.


Chef Keith delivered an incredible cajun cooking experience for my wife and I on her birthday! From the moment we met, Chef Keith made us feel very welcome and at-home. Before we even started mixing ingredients and lighting burners, Chef Keith took the time to get to know us, and vice versa. When we got into the cooking portion, Chef Keith was very meticulous in teaching us how to safely prepare the food. From making a rue, to perfectly cooking shrimp, Chef Keith took the time to explain to us the best methods for preparing 3 amazing dishes, plus the desert! Truly, one of the best experiences my wife and I have had! Thank you Chef Keith!


Keith did a great job we really enjoyed our dumpling class. We were able to learn so much and he made it fun and easy!


Chef Keith was great! I took my mom for a Mother's Day present and my sister-n-law because I love her, and we had an awesome experience. We learned a lot about how to shop for and make sushi at home while laughing, eating, and enjoying the night. I highly recommend Chef Keith!


Chef Keith exceeded our expectations!!! He has a passion for his cooking and truly cares that he gives people the best experience! Highly recommend! He also has a great sense of humor!


Great evening / Thank you


We had an enormous amount of fun with Chef Keith! We will definitely be doing this again ?


Awesome experience. Chef Keith provided a very fun and delicious experience for us. I highly recommend anyone that wants to learn some cooking skills to take a class from Chef Keith!


Chef Keith was great. He was prepared, knowledgeable and friendly. He showed us all his tricks. We left him a nice tip.


Chef Keith meal was an epicurean delight. I enjoyed having him in my kitchen and would recommend him highly.


Great informal class. Food was exceptional. Simple concepts for beginners. The menu was perfect to replicate for my family which includes both meat lovers and vegetarians. If you're looking for something formal or uptight, this experience may not be for you. Lots of fun and laughs.


Had a great time, food was delicious


My experience with Chef Keith was outstanding. To be honest, I was slightly wary about having a cooking class in someone else's home that I had never met, but Keith made the experience comfortable and welcoming from start to end. Extremely clean/tidy home and everything was well planned and set up nicely for our class. He offered the right amount of guidance and advice, while also encouraging us to take initiative and really explore the recipes for ourselves. Give Keith a shot - he won't disappoint!


This event was a birthday gift from our daughter. We had delectable sushi made to our preferred taste with products that were out of this world! Chef Keith was funny and he put us all at ease. We had so much fun.


Chef Keith reached out to reschedule with me on Jan 16th. I agreed to rescheduling but never heard back from Chef Keith. Very disappointed that my gf and I couldn't experience this.


There really aren't words to adequately describe how phenomenal Chef Keith and the entire experience was. He was professional yet laid back. He gave instruction yet made us comfortable learning new skills. The food was top tier, beyond our expectations. He showed us new ways to harmonize flavors. Our group of 2 couples are still talking about how wonderful the entire night was. We are already looking forward to another world class dining experience with Chef Keith! Thank you cozymeal for creating this opportunity.


Fantastic evening filled with personal touches that accentuated the dining and elevated the food to an unforgettable experience. The mentoring and friendship extended to us by Chef Keith on our Mediterranean journey has us excitedly anticipating future classes.


The bad news is that we can no longer order gumbo and dirty rice at a restaurant. Keith taught us how to do it right at home! The good news: with simple, almost everyday ingredients, Keith showed us how to set up and cook efficiently. We learned a lot about food prep and timing. And he corrected my roux. We had a fun night and had leftovers to enjoy later, including a kick-ass bread pudding with sauce for dessert. I'd give six stars if I could. We'll definitely schedule another cooking class.


I'd recommend Keith 10 times out of 10 to anyone looking for not just a great meal but also a wonderful experience. We booked a private meal for our wedding dinner and he knocked it out of the park. The food was delicious, and the conversation was delightful. Love the connections we were able to make between his family's and our families' backgrounds. The best tovarăș.


What a great evening of great food and fun, and that wasn't even the best part. Chef Keith taught us so much. I was gifted a sushi set a while ago, but was intimidated by the thought of making it. Not anymore. Thanks Keith!


Sarah Christian
02 Nov 2022
I would recommend chef Keith for any food event you may have


Chef Keith was fantastic! He is clearly a highly talented chef, but more importantly he is an excellent and patient teacher. He was able to help us feel comfortable in the kitchen and we walked away knowing we could reproduce everything from that night on our own. Overall an amazing night with good food and fun conversations!


This was truly the experience of a lifetime. Chef Keith is amazing. Not only did he make (what I formerly thought) "the impossible" look easy but he weaved his personality into the experience. I feel honored to have been invited into his home for this. I/we will most definitely be doing this again (but a different cuisine)! I really cannot give enough stars. Do yourself a favor and book Chef Keith immediately!


The class and chef was amazing.


Chef Keith was amazing! Had a wonderful experience. Very inviting and warm atmosphere. Lots of laughs. My husband and I had a blast!


Chef Keith was absolutely amazing! Highly recommend.


Chef Keith is wonderful. He is a delight to work with and the food he prepared was delicious. We highly recommend him.


We had such a great evening learning to cook this meal with chef Keith! Fantastic tasting food made fun and entertaining. Chef Keith was a gracious host and a great teacher. We will be back for more classes.


Enjoyed the sushi class with Chef Keith!


What a fun evening filled with tasty food and lively conversation! I highly recommend Chef Keith - he is truly talented/gifted with food pairings, cooking, presentation and wonderful stories about travel. We had a great time celebrating our anniversary! Thanks for making our special day even more special and memorable!


Chef Keith was an interesting, informative, patient, and skilled instructor that helped a novice like me who had never made sushi before, make several rolls by the end of the class. I highly recommend this class to anyone beginner cooks out there who want to learn how to make sushi step by step, in a beginner friendly environment.


Keith was great! Everything was so organized and professional which allowed us to have fun while learning his delicious recipe! The food was fabulous. We would recommend this experience and Chef Kieth without hesitation.


We had a fantastic night with Chef Keith! Me and my girlfriend made a four course meal with another couple. Keith's house is beautiful. He had done all of the shopping and monotonous work like organizing and dishwashing for us. He taught us tons of techniques for cooking Cajun food, and his experience really helped. He had fun kitchen stories as well as interesting methods that we'll take home with us. The meal itself was phenomenal. I loved that I helped create it too. The atmosphere was perfect and every course was above and beyond expectations. Best part was, he didn't make us do dishes!!! (Sorry to put you through all that work Keith...) Thanks again so so much for such an amazing experience. We'll keep your recipes and hopefully recreate them for our family and our friends. 10/10 I highly recommend!


Chef Keith was a great instructor, we learned a lot, had a ton of fun, and the quality of the ingredients made for some of the best sushi we've ever had


My husband and I had an amazing experience. We always definitely coming back. Thank you Keith!


Chef Keith is great, very knowledgeable and personable. He gets you right into the work and you have a great time.


Great lesson on sushi! I loved the detail and even small daily life kitchen lessons. The sushi was phenomenal. Thank you chef Keith!!


Great evening with Keith!


Great fun! Learned so much ! Excellent chef and instructor! Will definitely recommend To all my friends. Best part, our party of 6 felt welcomed in Chef Keith's home! Thank you Chef Keith.


Excellent service


First off: the experience making food was incredible. I went with my boyfriend for our anniversary and Keith gave us an experience we'll never forget! We both feel like we learned a ton and are confident that we could make our own poke bowls and rolls. We made so much food and all of it was delicious. Honestly we could've paid quite a bit more for the experience, seeing how much we got out of it. It is a steal! What was even better than the food was Chef Keith's personality and conversation. Learning about his background and experiences and how he ended up where he is now really was the highlight of our experience. He's just a really cool dude and can teach you a ton. Made our Vegas trip one to remember for sure. I can only say you'll do yourself a disservice by not booking this lesson!


Great hidden gem in Vegas! Keith was very welcoming. The food was spectacular ( Mediterranean course)! Will definitely return!


Thank you so much! Kob Khun Khaaa Chef Keith! U are awesome! It was so wonderful! I very enjoyed it! Next time I will try sushi class with you! Thanks! :)


Awesome experience highly recommend his cooking classes


So glad we took this class with Chef Keith. We learned a lot while having fun and now feel like we can make our own sushi from start to finish! Can't wait to start making our own rolls!


Chef Keith was AWESOME. I learned so much and was super impressed by the rolls I made at the end of the night. Couldn't believe I made them. From getting some pointers on general knife skills to learning fish and sauce combinations, I can now confidently make sushi at home. Thank you again Chef Keith!


Sushi night with Chef Keith was amazing. He made the instructions easy to follow. Now I don't feel intimidated buying a sushi mat and start practicing on sushi making at home. The ingredients were simple, but the sushi we made were all very tasteful. Thank you Chef Keith for welcoming us in your home and for teaching us how to make delicious sushi.


My fiance booked this class for us as a birthday gift and it truly made my birthday unforgettable! Chef Keith (Ichi) was patient, informative, and is an expert who loves what he does. We were lucky to have him with just the three of us, so we were able to have extra hands-on instruction. Chef Keith made his home very inviting and gave us many opportunities to make more rolls if we messed up. I highly recommend coming to the class hungry. At the end of the night, we were so full that we had to take our extra sushi home in containers. One of the best cooking classes we've ever taken. I can't recommend Chef Keith enough!


Review: Sushi Night Chef Keith is nothing short of amazing!! For sushi night, he uses only the best fish that only sushi chefs can get (for ours at least). You won't get the same fish anywhere else. The fish was top quality; rice was fresh and warm, and most of his sauces (90%) were homemade. The best rolls you'll have. He has a fun, friendly personality. Come in with an empty stomach, because he will feed you well - rolls, nigiri, hand rolls.


I wanted to give my husband an unique birthday gift. Chef Keith was a delight! He welcomed us into his lovely home. He had such patience with us. Very informative. My husband and I had a blast! The food portions were large and filling. My husband is a Bobby Flay fan, but he has added Chef Keith to that list. We are recommending Chef Keith to all our friends heading to Vegas. Willie and Jackie McGhee


What a pleasure to have chef keith in our home. The experience was full of new learnings in the kitchen and great sushi. My favorite was his seared tuna roll, got to try that out when you work with him


Chef Keith was great. Welcomed me into his home and it was just him and I making Sushi. Great teacher, very patient and great conversation. Highly recommend his classes.


Fantastic time. Keith is a great host, with lots of stories, and tips on how to prepare and cook your food. Our Mediterranean meal was outstanding!!!!


Sushi night with Chef Keith was fantastic! We celebrated our daughter's 13th birthday learning how to make sushi. We created great memories, made amazing food and enjoyed Keith's experience immensely. We had Keith come to us and he brought everything, set up, and put us to work! We will definitely be having Keith again. Thank you so much!


My husband John & I had an instant connection with Keith. He made the entire evening so enjoyable, but more importantly he went out of his way to prepare us a seafood paella that was 'second to none' for our entree. From start to finish aka dessert, we were impressed with his talent and he left our kitchen spotless. If we could give him more than five stars, we most certainly would! Thank you Chef Keith for a most joyous experience right in our own home.


My wife and I booked a Cooking Class - Sushi Night with Chef Keith not knowing what to expect. We arrived and were promptly greeted by Chef Keith with humor and a warm welcome. Chef introduced us to the tools we would be working with and immediately put us to work! We learned practical skills that we plan to use in the future. We would not hesitate to book again with Chef Keith. Chef we hope you get your Sushi food truck going soon!


Chef Keith was absolutely amazing. It was 4 of us and we felt so comfortable with him. He was very funny and charismatic. The cooking experience was amazing. The food was soooo good and fulfilling. We would cook with Chef Keith anytime we are in Vegas. Thank you so the amazing experience!!!!! Hands down the best food and fun we had in Vegas.


Had a great time! We learned a lot and feel much more prepared to make sushi on our own. We would definitely recommend taking a class from Chef Keith!


Keith was fantastic! He created the perfect menu, everything was delicious and explained well enough that we can replicate it! Loved the experience!


Had a wonderful visit with Chef Keith at his home. He was welcoming from the start and taught each of us some good cooking skills. There was a lot of smiles, laughter, and getting to know his wonderful family. Made the Vegas trip special getting to know more about local Vegas life. He adjusted the heat level for each person and we left full, laughing, and ready for another class.


This was a surprise gift for my girlfriend's birthday. Definitely out of my comfort zone as she's the one who loves cooking, and while I will eat sushi, I a typically avoid seafood. All of that went out the window though. Chef Keith came out to greet us immediately on arrival. He instantly made us feel welcome and at home. We both had the most wonderful time, and everything we ate was divine! I enjoyed every dish we made in spite of my dislike for seafood (my girlfriend was so impressed!). Chef Keith is clearly an expert in his field. He is personable and conversational. By the end of the night, it felt like we had known one another forever. From our experience, he is LGBTQ+ friendly. We highly recommend him and this experience. You will learn technique as well as ingredient selection, meanwhile having fun and eating delicious food. Now go sign up for his class!


All I could say for hours is WOW! This chef was so personable, mellow, professional and still comfortable and casual at the same time. The best experience ever! We started off with meatballs and a garlic sauce he made, it was creamy and amazing! The sauces he made was all from scratch too. Next we had flaming fried cheese! The cheese was lit on fire right at our dining table! It was such a cool experience I can't rave about it enough! Then he smoked lamb chops to perfection with the BEST salad I've ever had with his homemade dressing. I really mean this was THE BEST salad we've EVER had. The homemade dressing, fresh cucumber, fresh tomato, feta cheese and seasoning was heavenly. We ended with a dessert he made from scratch that was sweet and light, a perfect way to end such a great Greek meal experience. He cleaned up after and left us all the left overs because there was such a generous amount of food. Definitely booking him again for a sushi class next time! If you're reading this and thinking about booking a chef do it now. Book chef Keith you won't be disappointed and you'll end your meal feeling happy and full! Thank you chef for the amazing at home experience.


Chef Keith is very friendly and my husband and I enjoyed his sushi class. We were surprised that it took place in his home but had a great time!


Chef Keith's cooking class was a lot of fun. It definitely made for a memorable birthday. The food was very delicious and chef Keith is very charismatic.


Long over-due review. Chef Keith deserves all the stars possible. Gifted with the flavors, patient with his teachings. My Lady and I had an amazing experience. Awesome islander music too!! I tipped cash.


Super nice guy. Very low key and hospitable. I've been cooking and eating Mediterranean food all my life and I learned a few tricks from him that I will definitely use. The food was awesome and it was a very enjoyable evening.


This was such a fun night! Chef Keith is a very personable, friendly and funny guy. He is super knowledgable and explained every step perfectly. My boyfriend and I had a great time learning to make our own sushi and enjoying the delicious food. I'll be sure to rebook him for other cooking classes and events in the future.


Keith was amazing! I got this for my boyfriend as a birthday present and he was more than thrilled. We had so much fun learning from and working with Keith. Such an interesting guy. Highly recommend his class!


Arranged for Chef Keith to cook a Mediterranean meal for my parents. He was very flexible in making ingredient accommodations for them. They enjoyed his company and said the food was delicious.


What a wonderful experience! Chef Keith was absolutely the greatest. Great vibe, conversation and the food came out delicious. He is definitely worth the time and experience. We will continue to support and book him again for our next class and cuisine.


We had a great time with Chef Keith! He sure knows his sushi, and was very friendly with all the guests. Our group was only in town for a few days so it was nice that he came to the house prepared for the event and was quick to set up. The food was DELICIOUS. He is passionate about what he does and spent a good amount of time discussing his passion with those in our group that were interested in hearing more. Highly recommend and will definitely look to book again on a future trip to the area!


Chef Keith was great! Super funny and a great teacher. You'll have an amazing time.


Great experience! Atmosphere was calming, instructions easy to follow.very knowledgeable... Great connection, was very personal and we will enjoy it again!! Very wonderful family!!! Thank you Keith we appreciate you!!! This was so amazing!!!


Clean, fun and yummy!!


Great Experience - had a wonderful time. I would highly recommend an evening with Keith!


We live two hours from the nearest metropolitan area so took advantage of doing this class while in Vegas. My husband said this was in his top five experiences in Vegas.


Chef Keith was awesome! My wife and I took a Sushi class and it was full of knowledge, encouragement, and great conversation. I highly recommend him!


Chef Keith was awesome and the experience was everything I hoped for and more. I bought this dinner/class for 4 people to celebrate my fiance's birthday, and we all had a great time. We learned some history of sushi, learned sushi-making techniques, made sushi rolls and salad and poke and poke stack, and ate the food. Seriously, the amount of food we made was staggering and some was kept as leftovers. I would highly recommend this class to anyone.


Chef Keith was excellent. He arrived with all of the ingredients, some of which was already cut and ready for assembly. We made a small dinner party of the event by inviting another couple to join us. My wife and I got to make the baklava and the other couple made the spanakopita, both delicious. Keith did the rest. We found him to be both knowledgeable and entertaining. The food was outstanding. it was an evening we will long remember.


We had the pleasure to spend an evening in the Mediterranean cooking class with Chef Keith. Keith is truly knowledgable and gave detailed explanations and instructions for all the dishes (which tasted amazing). We really enjoyed it and look forward to the next class with Keith!


AMAZING! My boyfriend and I learned so much with chef Keith. He's super fun and overall is such an amazing chef. The sushi we had was fantastic and I'm so excited to show my friends and family I can make sushi now !! Thank you ??


We had a great time with Chef Keith! The meal was excellent and we learned a lot of new techniques. Keith and Shirley gave the night a fun and friendly atmosphere. It was a perfect date night for us and we hope to do another class with Chef Keith soon.


An amazing experience with a magical chef. Thank you for making our date night unforgettable


This was great. Highly recommend


This was so fun. I took my husband and granddaughter who is 10. They had a blast. Food was great. Learned lots of recipes. Took home dinner. Highly recommend him. He is a great teacher and lots of fun,


We had an awesome time making sushi with chef Keith. He customized the menu to fit our taste and needs. He explained everything we were doing and why and was open to all the questions my fiancé kept asking. Chef Keith is a very genuine and passionate chef and a master at what he does.


Keith was great! He was very knowledgeable and made us feel welcome in his home. He even had us stay beyond the allotted time so he could finish our sushi lesson!


A great well paced class. Chef Keith was knowledgeable and a great instructor. The food was delicious.


Chef Keith gave us the tools we needed to be creative with sushi. His atmosphere was comfortable. I liked that he encouraged us to experiment, try things that we felt passionate about, and the food was DELICIOUS !


Chef Keith was professional, explained in great detail his preparation of each dish. He was well prepared, he answered all of my questions with patience, and a wealth of knowledge. Chef Keith's culinary skills were superb, the flavors of the gumbo were authentic, I felt I was back in New Orleans. The Sushi was so fresh full of flavor and beautifully prepared. The bread pudding was moist, and the spices were incredibly well balanced. His cooking classes will leave you with not just great dishes, but a wealth of knowledge into the cooking, and dining experience.
Meet your chef
---
Entrepreneur and culinary extraordinaire Chef Keith has spent time honing his skills in a variety of culinary settings. Chef Keith started his own successful business in an effort to provide healthy, high-quality grab-and-go fare in Las Vegas. He also opened a sushi truck in Maui, Hawaii. Now, Chef Keith is offering up his culinary wisdom in a variety of cooking class experiences that will open your mind and taste buds!
Flexible booking: Cancel or reschedule this event's reservation for free up to 48 hours before the event.
This experience is not refundable as it includes a meal kit.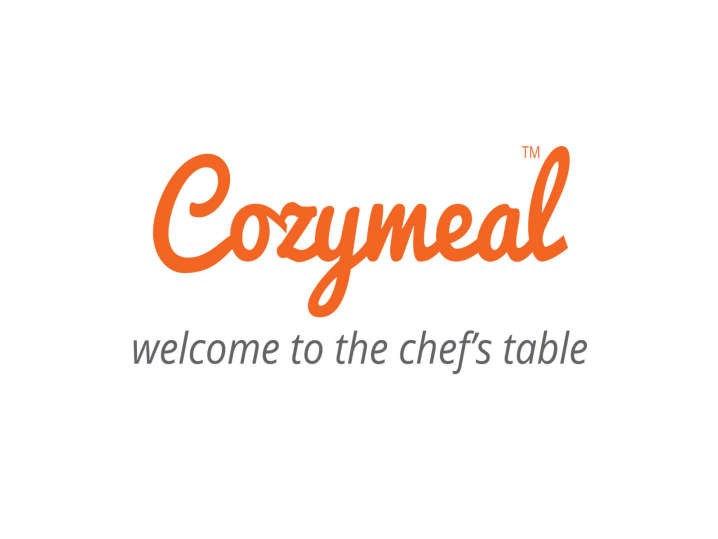 This website uses cookies to enhance user experience and to analyze performance and traffic on our website.
We also share information about your use of our site with our social media, advertising and analytics partners.
This website uses cookies to enhance user experience and to analyze performance and traffic on our website. We also share information about your use of our site with our social media, advertising and analytics partners.
Accept