Private Chef - Travel to Thailand
Private Chef - Travel to Thailand
40 reviews
40 reviews
COVID-19 protocols this chef will implement are:

Chef Wearing a Mask (Upon Request)

Social Distancing Friendly
Indulge in three courses of traditional Thai flavors prepared by Chef Josh.
Embark on a journey though Thailand in this culinary experience handcrafted by Chef Josh. This menu is inspired by the flavors of Koh Samui, Thailand and showcases incredible complexity and depth of techniques while featuring fresh and traditional ingredients. Culinary offerings include a vegetarian or chicken spicy glass noodle salad, authentic Thai curry and a colorful sticky rice with slices of juicy mango drizzled with coconut sauce.
Spicy Glass Noodle Salad
Choose one
Vegetarian
Chicken
Thai Curry
With chicken and seasonal vegetables
Choose one
Massaman curry
Panang curry
Green curry
Steamed Jasmine Rice
Thai Mango Sticky Rice
Most dietary restrictions can be accommodated if noted prior to the event. Please mention this in the message field when you submit your booking request as adjustments cannot be made during the event.
Minimum Guests

2

Maximum Guests

30

Meal Courses

3

Event Duration

2 hours

Chef Arrival Time

1 hour prior to the selected serving time
---
What's included
The ingredients
The cooking
The service
The washing up
Reviews guests left for other experiences with Chef Josh


Josh was absolutely AMAZING. He brought everything needed for the meal, almost.... and was so patient with my 12yr old grandson. I purchased this for my grandson mostly but all 3 of us, 4 including Josh, had an AMAZING experience and now the entire family LOVES Thai Curry. Thank you Josh, for everything...


Had a blast Josh! Thanks so much for a great afternoon!


Fantastic evening of cooking with Josh!


Very organized and knowledgeable. He answered all our questions. The food was amazing.


What an awesome experience! We will book again for sure!!!


We had such a great experience with Chef Josh. His home was set up perfectly for an enjoyable learning and dining experience. He was friendly and encouraging. His instruction was very helpful and we really enjoyed the sushi we were able to make. We definitely would recommend it to anyone who is looking to learn to make sushi or who just wants a great date night.


We had SUCH an amazing experience with Chef Josh. We felt very welcome in your home and learned so many interesting things and techniques. Definitely looking forward to another night of learning and eating with you!


I treated my partner to this sushi class for his birthday and we had an absolute blast. Chef Josh was upbeat, patient, and happy to share his knowledge with us. He also gave us plenty of ingredients to choose from for our rolls and even gave us tips to plate the sushi we made beautifully. If you're looking for a great afternoon and an opportunity to learn (even with no kitchen experience), this intro to sushi rolls class is 100% your best option! Thank you to Chef Josh for a great night.


Our evening with Chef Josh was an incredible experience from learning, smelling and cooking all these exotic Thai spices. Josh was an amazing host with lots of skill, flair and knowledge. I would highly recommend a cooking session with him - you will leave full of delicious food and great memories.


Chef Josh was amazing! The food we ate was incredible, he is a great teacher that taught us so much about the food we were preparing. It made for a great 4 person birthday celebration! We all came away from the experience incredibly happy with our choice of Chef! We would recommend Chef Josh to anyone


An incredible experience! My wife and I learned so much from Chef Josh and had a wonderful time. Chef Josh was easy going and made the experience very comfortable and engaging. He taught us how to make sushi rolls properly and I can't wait to make the same rolls for friends and family! Truly a great chef and a great person. Thank you so much Chef Josh!


Working with chef Josh was such a blast! The food was amazing, and Josh was so great, and helpful, and such a great teacher. Highly recommend taking a class from him!


The experience was amazing! Chef Josh was extremely knowledgeable and friendly. He explained everything and was always open to more questions and conversations. It was like we were cooking with a friend who happened to be a great chef. Not only did he show us some superb skills and was a top tier host but the food was delicious. If you like sushi and would like to learn how to make it at home, wether you are vegan or not, i would 100% recommend trying it out. I will definitely be coming back for a different class with him. 10/10.


Fun, educational, and the best asian food I have ever made!


Gained a lot of kitchen knowledge out of the experience. From knife skills to use of natural alternatives that I have used. Was a very courteous host and instructor! To top it off the food was DELICIOUS! ***** FIVE STAR RECOMMENDATION!


Amazing and super friendly , made the whole experience fantastic and was hilarious . Definitely will be coming back !


Chef Josh is a super knowledgeable and patient teacher. He goes out of his way to create a fun, delicious experience; we felt transported to Japan for the afternoon!


We had such a fun time learning the secrets behind making great Thai food. Josh was a wonderful and inspiring teacher and we are already looking for our next class!


Chef Josh was awesome! We did the 'Better than Takeout Thai' class and the food ended up incredible! We went in with limited cooking experience, and Josh was able to walk us step-by-step through the process. We're excited to make this meal again, and even more excited to take another class from Josh.


We had a great Thai food cooking class with Chef Josh. He was very personable and so much fun to work with. It was clear he has substantial experience and a wealth of knowledge that he was so willing to share during our class. We plan to book another class with him in the future.


Awesome experience. Would suggest to anyone.


Josh was great and taught us some valuable skills as well the recipe. He was committed to ensuring we got a great meal.


Chef Josh put together a very fun and tasty menu. He's patient and good with new chefs, as well as those more comfortable in the kitchen. We really enjoyed being walked through the ingredients and learning about them, before moving onto using them.


We had so much fun tonight. Chef Josh was awesome. We learned so much and the food was amazing. So well done. Well worth it. I can't wait to do it again.


Great class. Learned some great things and never knew fresh curry could be so good. Chef Josh was great!!


I really enjoyed my sushi experience with Chef Josh. He's creative, the food was fantastic and I learned so much about making my own sushi. I feel confident I can make my own basic sushi rolls at home for my friends and family.
Reviews Chef Josh received outside of Cozymeal


We had so much fun! Josh took his time to coach through all the ingredients and explain what each one will bring to the meal. Also, the food is DELICIOUS and fresh. We can't wait to try cooking this again at home!


The food that we cooked was very delicious. Learning about the different ingredients was very cool. While cooking you did an amazing job coaching how to do it. Overall I'd say the food and the experience both, was completely perfect, and I look forward to doing this again.


You did amazing. I thank you for an extremely wonderful experience. Keep doing this and know it's your nook!


Far exceeded our expectations. Ah, the food was incredible and we can't wait to make it at home.


We really appreciate how you took the time to teach us new and exciting techniques that we never would have learned on our own! You were extremely kind, eloquent, and likeable! Honestly and truly, we have no regrets or suggestions. Thank you for a great night and we hope to come back soon!


Wonderful experience. Appreciate your cheerleading while we cooked and teaching us basic knife skills!! 5-stars!!


Oh. My. God. Amazing! We've been cooking less than a month and you were so kind and patient and really helped us make great sushi! We appreciate all your advice and tips in helping us build our kitchen skills and palettes!


We loved our time here! Cooking, conversation and good times! Thanks for your hospitality and beautiful home!


Incredible host with a beautiful home. Advice on presentation really stuck, as well as tips that reassure you of his dedication to his art! Great experience overall and no changes would honestly make this any better!


We had an amazing time! The food was delicious and our chef was so knowledgeable and such a great personality! We had such a great experience. Pro Tip: it's ok to bring 2 bottles of wine for 4 people. Chef Josh had amazing decor and a great ambiance!


Outstanding food and overall experience! The special roll and dessert were amazing. Learning to make nigiri and maki was really fun and we learned a lot. Definitely recommend. Nothing to suggest for changes.


Having worked in the food industry for many years, I've never worked with someone with such professionalism and high standards as Chef Josh. When he teaches someone who is less experienced, such as myself, his patience and ability to explain & show things goes a long way. He pays attention and caters to what you are looking for, and knows how to better educate you. He wants you to not only have a good experience, but wants you to develop a passion for food and cooking. He will now be my go-to chef, and I am impressed with his own twist to elevate meals.


Chef Josh is not only an incredible teacher but an experience that won't easily be forgotten. The care and love he puts into his cooking doesn't go unnoticed, he created an experience that made us think beyond the bounds of regular culinary art & challenged ourselves to create out of our normal restraints. His overall sushi technique and practice opened another side of the world. Chef Josh showed us authentic Japanese practice in the art of rolling sushi. You can tell he loves to create culinary cuisine as much as he loves teaching it. A one of a kind experience.


Unbelievable. Literally, Unbelievable. I always keep looking for unique recipes to try my hand at. This experience was beyond anything I was expecting. Right off the bat I see the basics, then I see some of the unique flavors that Chef Josh comes up with in the special rolls! Learning new kitchen skills is always a hit. Awesome. — Jakeyc
Meet your chef
Chef Josh
Verified chef
Food safety certified
---
Chef Josh, a graduate of culinary arts school and a professionally trained chef, is the winner of many a culinary contest, and has a number of gold and silver medals under his belt from both nationwide and statewide competitions. Chef Josh has also earned a reputation for his top-notch catering of several concerts for mainstream bands and musicians, his personal chef work for celebrities and high-profile clients, and his regular guest appearances in local TV cooking and teaching segments.
Chef Josh will travel to guests within Salt Lake City for this experience.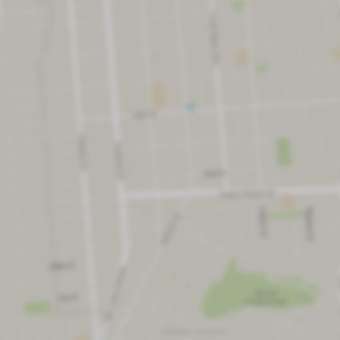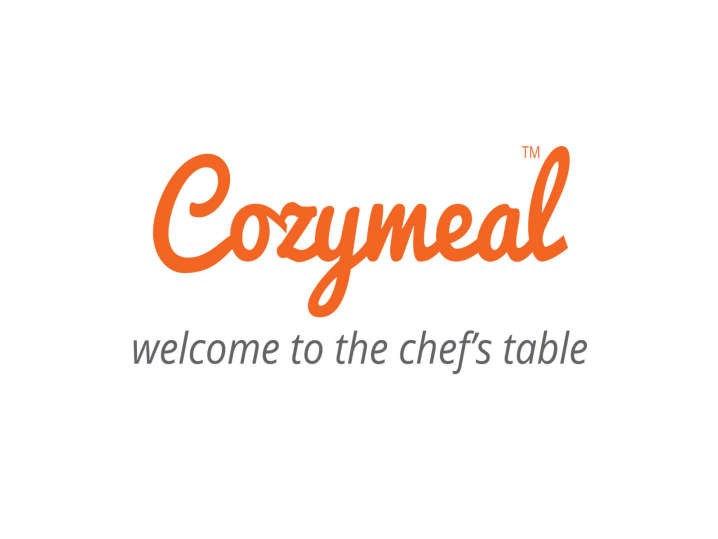 This website uses cookies to enhance user experience and to analyze performance and traffic on our website.
We also share information about your use of our site with our social media, advertising and analytics partners.
This website uses cookies to enhance user experience and to analyze performance and traffic on our website. We also share information about your use of our site with our social media, advertising and analytics partners.
Accept