Private Chef - A Gourmet Thanksgiving Meal
Private Chef - A Gourmet Thanksgiving Meal
51 reviews
51 reviews
COVID-19 protocols this chef will implement are:

Chef Wearing a Mask (Upon Request)

Social Distancing Friendly
Enjoy a gourmet Thanksgiving meal with time-honored recipes crafted by Chef Andrew.
During this private chef experience, you and your family will get to enjoy a traditional Thanksgiving feast courtesy of Chef Andrew. Your menu of stand-out holiday classics will use only fresh, seasonal ingredients and time-honored recipes. Some of the dishes you can look forward to enjoying include a juicy traditional roast turkey with homemade cranberry sauce and gravy, mashed potatoes, bacon and sage stuffing, a gourmet green bean casserole, pie for dessert and more.

Guests are welcome to provide wine and beer to accompany the menu, and may request pairing recommendations from the chef upon booking.
Soup or Salad
Choose one
Seasonal greens with apples, dried cranberries and maple mustard vinaigrette
Butternut squash and apple soup
Autumn wild rice soup
Seasoned Roasted Turkey
1 pound of meat per guest
Served with homemade cranberry sauce and gravy
Sides
Choose two
Creamy mashed potatoes with gravy
Gourmet green bean casserole
Bacon and sage stuffing
Dessert
Choose one
Classic pumpkin pie with cinnamon chantilly cream
Salted caramel apple galette with vanilla ice cream
Most dietary restrictions can be accommodated if noted prior to the event. Please mention this in the message field when you submit your booking request as adjustments cannot be made during the event.
Minimum Guests

2

Maximum Guests

30

Meal Courses

3

Event Duration

4 hours

Chef Arrival Time

2 hours prior to the selected serving time
---
What's included
The ingredients
The cooking
The service
The washing up
Reviews guests left for other experiences with Chef Andrew


Such a great experience!


Thank you so much for sharing your wisdom and experience in culinary arts. We had a wonderful cooking and dining experience. Such a fun and memorable date night. We look forward to using your cooking tips at home. Thank you!


This was quite the experience! Chef Andrew was very kind, and we learned a few very useful tips for our cooking at home. If you're looking for a different and very memorable experience, I would highly recommend taking one of Chef Andrew's classes. The food was great and the complementary champagne was very nice.


The Cozymeal experience with Chef Andrew was great! We were able to have a direct part in all of the preparation and cooking, and picked up some very helpful cooking tips along the way. The food was absolutely delicious (better than at a restaurant) and we will definitely be re-creating the recipes in the future. The salmon was honestly the best I have ever tasted. It was also great to hear Chef Andrew's amazing stories from his long and successful career as a chef. It was a very fun night of cooking, stories, and a truly wonderful meal!


Very respectful and a great host! My girlfriend always wanted to know how to make pasta from scratch and he was very informative and hands-on. Now she is excited to make pasta! Treated us with respect and has a great resume to go along with his experience. Andrew is really passionate about cooking and has a great setup! highly recommend. :)


Yummy dinner!


We had a wonderful time! Chef Andrew was very friendly and welcoming! We learned some culinary tips/tricks and created a delicious meal.


Our class with Chef Andrew was awesome!! We were greeted with champagne and a delicious appetizer. We learned how to make gourmet Italian pasta. The class was excellent. We loved finishing the evening in the backyard next to a wood burning fire pit enjoying a delicious dessert and coffee. It was a great evening. Highly recommend!!


Chef Andrew was positively phenomenal. My wife and I did the Italian course and we both learned so much. The atmosphere was so relaxed,fun, and the chef himself is very personable and goes out of his way to make the experience the best it could be. I recommend this to everyone, it was such a fun date night that ended very relaxed by the fire with some coffee and dessert that was prepared for us. We can't wait to come back.


Food was delicious, host was wonderful! Absolutely would recommend.


My boyfriend and I had a wonderful evening dining and learning how to cook our meal with Chef Andrew. From the moment we arrived, Chef Andrew was very welcoming. We enjoyed learning new tips/tricks in the kitchen, the food was delicious and the atmosphere was very inviting. The entire experience was so much fun. It was a wonderful way to celebrate our anniversary.


Chef Andrew was incredibly polite and professional. He ensured we had a great experience the moment we stepped in the door. The food was fantastic, the atmosphere was intimate and the whole process was very thoughtful. We had a fun time and would recommend to a friend.


Dinner with Chef Andrew was an amazing experience! He is so knowledgeable and a pleasure to talk to. I gifted a cooking class for my wife's birthday and she was so happy! Thank you chef Andrew and we hope to see you again


The food was excellent. Possibly the best food we've had in years. The plating was lovely and the kitchen was spotless upon their departure. I wish I could have rated the food alone, as it really was outstanding. But unfortunately, there were just so many things to consider regarding service of the meal that couldn't go unnoticed. It started with the chefs arriving 30 minutes before their scheduled time. We had just gotten home and were hardly settled when they arrived, even saying that they were running late. If that had been the case, which it wasn't, there was no contact with me prior to their arrival indicating that they were running behind. Since the dinner was going to be a surprise, this was an awful timing blunder on their part. I had things to prep before they arrived. Further, I was only expecting one chef. A two-person meal wouldn't normally take two chefs to make and I was only planning on having one person present. This was a minor inconvenience since we have been trying to expose ourselves to as few people as possible during the pandemic, but was exacerbated because neither chef was wearing a mask, which goes against the policies of Cozymeal. We're both vaccinated, but are still very conscious of making sure we're not silent spreaders. The experience of a private chef is supposed to be one in which the chef is almost not present. But Chef Andrew made himself very known while he was there, in what was unfortunately consistently uncomfortable. He repeatedly referred to my friend as a romantic partner several times, despite being corrected each time, discussed "immigrants from Mexico" as being dangerous and possibly breaking into our home, clearly not considering that we're Mexican and might take offense to that, and discussed how ridiculous it was that "everything is closed" because of the pandemic, which was a topic we were actually trying to actively avoid. He additionally discussed his own relationship with Chef Barbara, seemed a little full of himself, and interrupted us several times to begin random conversation. The service left so much to be desired. I wish I could have even rated them a four, but the outright unprofessional topics of conversation, passive racism, blind assumptions about our relationship, and narcissistic boasting, on top of consistent interruption and poorly timed arrival was just too much to ignore.


My family and I had a great time at Chef Andrew's class, even though we came in a group of four instead of two, he still made it a very enjoyable evening! The food was amazing and we definitely learned a thing or two about making flatbread. He created a very friendly and welcoming atmosphere while maintaining his professionalism. It was lovely to meet him and it was a great birthday present for my dad! Definitely recommend his class, worth it!


Chef Andrew was awesome - super instructive and made us feel right at home. 10/10 would recommend. He made it an experience we won't forget, and we will definitely be making his delicious recipes at home as well!


Chef Andrew is Amazing point blank period, It was my wife and I six year anniversary, Chef Andrew Did more then just cooked he gave us art on a plate, are surf and turf dinner was out of this world, thank you Chef you'll hear from us real soon thank you.


Dinner with Chef Andrew was fantastic! He's a great teacher, and the food was delicious. We thoroughly enjoyed his hospitality and the entire experience. Highly recommend!


Chef Andrew & his Bride are frankly the best of the best. They were early, food was excellent and their genuine warmth made our 11 year anniversary even more special. Looking forward to next visit.


My husband and I booked a pasta making experience with Chef Andrew and we had so much fun. Delicious food, welcoming atmosphere, and a knowledgeable chef were the right ingredients for a great date night.


Chef Andrew was Fantastic. A truly wonderful experience and lovely to speak with, food was spectacular. We plan on booking Chef Andrew again soon!


The cooking experience with Chef Andrew was wonderful! He made us feel so welcomed and comfortable, the food was delicious, the ambiance was so fun, shared some awesome stories and laughs, and overall one of the best nights we have had! 100% recommend :))


Chef Andrew was absolutely fabulous for the entire experience. The food was prepared beautifully, and Andrew made the entire experience very fun. Thank you!!!


This was an amazing experience, Chef Andrew and Barbara were great hosts. They welcomed us with champagne, and prepared a romantic table with candles and flowers. Cooking was really fun and we got tons of leftovers. Chef Andrew has a lot of fun stories, impossible to be bored. Dessert in the backyard by the fire was the perfect end for the night. I would recommend this experience.


Chef Andrew Selz was amazing. We had such an awesome time making our food and having great conversation with him. We learned so much valuable knowledge from him!! He is so friendly and fun; my boyfriend and I had the best time learning how to make pasta with him - we even had extra to take home! Chef Andrew is such an accredited chef, he has been on food network! Look him up before you go! His chef partner Barbara made the most amazing sorbet which we enjoyed by their backyard fire. We had such a great experience and we are looking forward to doing it again. !


My boyfriend and I had an amazing time at Chef Andrew's! His hospitality, energy, and passion were unmatched. Not only did he teach us how to cook a delicious dinner, he treated us like family and ensured the entire night was perfect. My favorite part was eating dessert by the fire pit outside! Highly recommend this experience.


Chef Andrew was a wonderful host. The meal experience was very interactive and the end result was a wonderful meal. Would definetelly come again.


My Fiance and I had an amazing time with Chef Andrew! We are both huge foodies and it was such a pleasure to learn to make and eat this delicious food. Chef Andrew and his business partner Barbara went above and beyond to take care of us for the entire evening, including unwinding with a dessert by the fire! We had so much fun and will not soon forget!


Chef Andrew was incredible from beginning to end. He was so gracious and he was an absolute master of his craft. When a person attends a cooking class, there is a natural expectation that the instructor be a good chef, but I dont think I realized that this was an opportunity to learn from a literal world-class chef. For as much as Chef Andrew was an incredible instructor, he's an even better man. I enjoyed spending time learning about him and his life just as much as the class. Naturally, the food was amazing. Every dish was delicious, and specifically, the Gnocchi was the best I've ever had in my life. I would take his class 100 times over and I will definitely be signing up for more classes in the future. Thank you, chef for the incredible opportunity to learn in your kitchen.


Anna Maxsimic
01 Jan 2021
One of the best evenings I've ever had! My sister and I had the pleasure of meeting Chef Andrew for the flatbread class. Right from the start, Chef Andrew welcomed us with his spicy Thai shrimp, and then we jumped into the night. His organization of the night's agenda and ingredients, coupled with his approachable demeanor made learning easy and enjoyable. A chef with such an amazing resume, but also a fantastic teacher! My sister and I laughed the whole night, and left with a full belly and new skills. This would make a great date, girls night, etc. Chef Andrew will not disappoint!


This was me and my fiancé's first time doing something like this and we couldn't have picked a better chef! Chef Andrew was waiting for us outside of the door to greet us. He was very organized and had everything ready to go for us! Me and my fiancé were expecting to have fun, and we ended up having an AMAZING night. The communication, the hospitality, and the food couldn't have been better. If you truly want to do classes through CozyMeal, pick chef Andrew! You won't regret it and your night will be very enjoyable.


Chef Andrew was amazing! Very inviting and informative. Highly recommend for a date night or get together with friends. Highly highly recommend.


This experience hosted by Chef Andrew was nothing short of amazing! He was very professional and gave us tons of tips on how to be a better cook throughout the night. The three dishes were all absolutely delicious and I've been thinking about the Gnocchi every since. It was our first time making pasta and with the help of Chef Andrew it was effortless! We'll definitely be trying to make homemade pasta again soon. After we finished cooking the meals he had us sit at the table so he could serve us the dishes one by one. They were all to die for! After dinner we sat by the fire outside and his business partner, Barbra, surprised us with a homemade mango sorbet. I highly recommend booking a cooking class with him!!


Chef Andrew is legendary! He is a genuinely talented chef and quite a character. From start to finish, Chef Andrew showed us how to make three delicious pastas and sauces and Chef Barbara treated us with pineapple mango sorbet. Hands down, it is an amazing experience, don't think twice about booking. My girlfriend says it has been one of her favorite date nights.


This was honestly such a strange and in a lot of ways a deeply uncomfortable experience. All I will say is that if you are a female and / or in any way sensitive to inappropriate pats on the back, a slew of incredibly sexist jokes (including, but limited to, how women must maintain their nails, support men to be successful, beg their boyfriends to stop playing golf, and beg to be married), and even inappropriately placed political commentary, then I'd recommend you spare yourself from this experience. It'd do Chef Andrew well to educate himself on professionalism and courtesy both in general and in particular regarding what is acceptable treatment towards women and just stop touching your students (this should be common sense). These were some of the more uncomfortable hours of my life in recent memory and I hope to soon forget this class. Spare yourself.


Chef Andrew was absolutely wonderful! He is very flexible and able to communicate quickly. If I could give him 10/10 I would but there is only 5 stars. He has so many great tips and tricks and will make you feel welcome as soon as you walk through the door with a glass of champagne waiting for you! The whole experience is amazing, I highly recommend you giving cooking classes a shot!


Chef Andrew was extremely welcoming and created the perfect ambiance for my boyfriend and I. We were greeted with champagne and after a quick tour, got to cooking. Chef made sure we were conformable and allowed us the space to create a wonderful meal. This was the best date night ever and we will absolutely recommend this experience to our family and friends! You are in for a treat if you book this event with Chef Andrew!


Patrice and I arrived early at their lovely cottage and was greeted by Chef Andrew and Barbara with a glass of champagne and a tour of their home. Chef and I had lots in common and we thoroughly enjoyed our conversations. The evening began with knock 'em dead Hors D'oeuvres and a review of the upcoming menu. Cooking was a kick and we learned many interesting techniques that even enhanced our experienced background. We made several types of flatbreads that would be perfect for entertaining . We highly recommend this class. Chef Andrew is professional, experienced, and a great teacher. We have taken cooking classes all over the world and this has been the most fun. The experience was a great value and should not be missed if you are visiting San Diego!


Excellent!


Our time with Chef Andrew was an amazing experience. We cooked and had dinner in his home which was extremely hospitable. We had never done anything like this before so this was very unique for us and didn't quite know what to expect. Andrew started us off with a short tour of his home and some Champagne. The magic happened in his kitchen where it was cozy but he had streamlined the process so that we weren't interfering with each other. I felt there was a perfect balance of what the Chef had prepared ahead of time and what we completed in the evening. For amateurs like ourselves, the tasks he had us do were not too easy or difficult. Chef Andrew made a point to explain things along the way as he hoped we would leave there being better cooks, which we are. After dinner, he prepared coffee and tea to our liking and served it to us in front of a fire (which he had managed to keep going all while we were cooking) in his beautiful backyard. Chef Andrew is a wonderful cook, teacher, and personality.


Chef Andrew and his business partner Chef Barbara were outstanding. They made our anniversary so special, and we had a fantastic time learning Chef Andrew's beautiful recipes. Our evening was finished with fireside coffee service. We were unsure of what to expect from this experience, but we were so happy with the intimate and comfortable setting. For anyone that wants to try this, we would both highly recommend it. You won't be sorry.


NI usually dont write reviews but this experience was just phenomenal! Nothing short of amazing!! Well exceeded my expectations. I wanted to surprise my husband for his 30th birthday and wanted to do something memorable. Im so glad I chose cozymeal with Chef Andrew because this was hands down one of the greatest experiences of our lives. Chef Andrew is not only an amazing cook, he's an excellent instructor! Patient and very knowledgeable. Hes a great conversationalist and makes you feel at home! To add to the experience, he has 2 fire pits in his backyard which makes you feel like you're on a private island! We enjoyed our dessert sitting I front of one while listening to the waterfall entering the pool. Icant wait until our next experience! If I could give 10 stars, I would!


I spent the evening with Chef Andrew as a surprise Christmas gift for my boyfriend. Because of Andrew, I basically won Christmas. The entire evening was amazing. The entire meal was handcrafted based on my requests. While we could participate as much or as little as we wanted, I can tell you that you want to roll up your sleeves and get in there with the chef. He's warm, conversational and knows how to tailor the experience based on experience levels. I've taken cooking classes around the world and consider myself someone who "kinda knows what they are doing"... but Chef Andrew went above and beyond our expectations. From the custom menu, to the surprise amuse bouche and then the amazing backyard (fire pits?!!? Glowing swimming pool??!!) I could not have asked for a more wonderful way to spend the evening. Please don't hesitate to try out a meal with Chef Andrew. I promise you will not only fill your tummies but also your soul.


We had a wonderful experience with Chef Andrew! He provided the best quality ingredients and he was a wonderful host! We were even able to enjoy our dessert at his backyard next to a warm fire. He was so meticulous and put so much thought into helping us create our meals. I would definitely recommend to anyone.


Chef Andrew strives to create a memorable and fun time, and he accomplishes that every step of the way. He takes his time to teach, and allows the customer to be hands on. One of the most enjoyable experiences of my life.


Chef Andrew was so inviting, he is a pleasure to be around. He demonstrated how to make his menu in great detail, and showed many amazing tips and tricks along the way. The food he prepared was not only healthy and easy to follow but super delicious as well! His presentation was a craft within itself...I would highly recommend Chef Andrew! Chef Andrew has a great spot for entertaining, the backyard is beautiful, perfect for a BBQ! There is plenty of parking, it is very clean and he can host many people.
Reviews Chef Andrew received outside of Cozymeal


Chef Andrew was part of a business event I hosted at my home in San Juan Capistrano. His warm, generous, fun and friendly participation absolutely made this event a memorable one. His knowledge of food, educational approach to food and nutrition was the all the talk among attendees. I've already received many requests to book Chef Andrew for my next event in January. Chef was well prepared, informative, and entertaining and his dishes were absolutely stunning! Chef Andrew, thank you so much for helping make the event such a memorable experience. I can not wait to have you join us at my next event in 2020. Your a true culinary rock star!


Chef Andrew was able to create a wonderful event. His knowledge of the foods, his creative style and overall enjoyable personality made for a wonderful experience. He was able to take such simple and healthful ingredients and create a wonderful menu. I highly recommend Chef Andrew. You and your guests will have a wonderful meal and experience! His outdoor location is a perfect spot for a small gathering.


Chef Andrew prepared a wonderful barbecue for my family event! There were several meat and poultry entrees along with delicious well-appointed sides. All carefully prepared, timed perfectly, presented beautifully and devoured quickly! I would highly recommend Chef Andrew!


What an amazing class with Chef Andrew. I learned so much, and had tons of fun. I would definitely do it again. Chef Andrew is an amazing culinary instructor. Chef Andrew was patient, and explained everything in easy terms. Chef Andrew gave me the knowledge and confidence to created any dish. It was a memorable experience I hope to repeat soon.


Chef Andrew has prepared for us a delicious meal with an excellent presentation. His culinary skills are only superseded by his warm smile and personable attitude. My husband and I would highly recommend Chef Andrew for an enjoyable, tasteful and comfortable experience.
Meet your chef
---
Chef Andrew is a highly sought-after, award-winning chef with more than 30 years of professional culinary experience. He has mastered the art of encouragement, creativity, and instruction as he has taught at multiple top-notch culinary programs. His experience, expertise, energetic approach to food and cooking, and talent have led Chef Andrew to cook and entertain for luminaries, including royal and presidential families.
Chef Andrew will travel to guests within San Diego for this experience.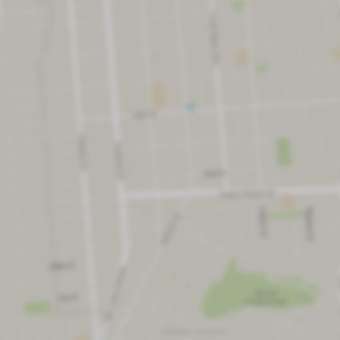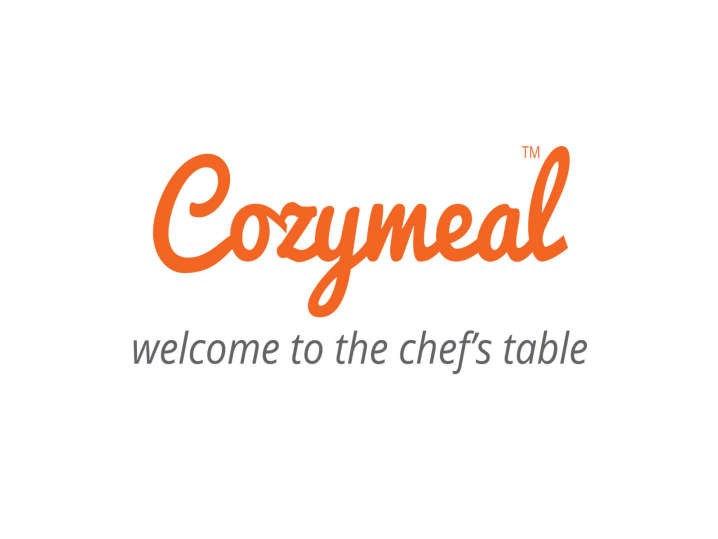 This website uses cookies to enhance user experience and to analyze performance and traffic on our website.
We also share information about your use of our site with our social media, advertising and analytics partners.
This website uses cookies to enhance user experience and to analyze performance and traffic on our website. We also share information about your use of our site with our social media, advertising and analytics partners.
Accept