Private Chef - Classic Sunday Roast
Private Chef - Classic Sunday Roast
89 reviews
89 reviews
COVID-19 protocols this chef will implement are:

Chef Wearing a Mask (Upon Request)

Social Distancing Friendly
Sit back, relax and enjoy a classic and comforting Sunday roast with Chef Lula.
Enjoy a classic Sunday roast that showcases high-quality ingredients and soul-warming flavors that will relax you a little further into your chair during this private chef experience with Chef Lula. You can look forward to a cast iron skillet cornbread, oven-tender roast with potatoes and vegetables, brown sugar- and honey-glazed carrots, chocolate fudge brownies, and more!

Guests are welcome to provide wine and beer to accompany the menu, and may request pairing recommendations from the chef upon booking.
Cast Iron Skillet Cornbread
With milk, eggs and butter
Oven Tender Beef Roast
With potatoes, celery, onions, Worcestershire sauce, salt and pepper
Green Beans and Caramelized Onions
With sea salt, pepper and olive oil
Glazed Carrots
With brown sugar, honey, tarragon, fresh nutmeg and sea salt
Chocolate Fudge Brownies
With eggs, milk, butter, vanilla and chocolate flavor, and chocolate syrup
Most dietary restrictions can be accommodated if noted prior to the event. Please mention this in the message field when you submit your booking request as adjustments cannot be made during the event.
Minimum Guests

2

Maximum Guests

20

Meal Courses

3

Event Duration

3.5 hours

Chef Arrival Time

2 hours prior to the selected serving time
---
What's included
The ingredients
The cooking
The service
The washing up
Reviews guests left for other experiences with Chef Lula


Chef Lula was so pleasant and professional. She made a delightful evening here at our home and was so efficient. The presentation was great and she left the kitchen cleaner than she found it. Well done Chef Lula and we wish you nothing but continued success!


Chief Lalu was above outstanding. She made our anniversary dinner one to remember. The food was not only delicious it was beautiful. When you get this chief you get an experience.


What a great experience we had! Chef Lula is a very talented and interesting woman. The evening was purely delightful. She delivered an "over the top" meal for our group of 8. I would highly recommend Chef Lula. She is a gem!


Chef Lula was an absolute pleasure and her food was simply amazing! Highly recommend and we cannot wait to have her cook for us again!


Chef Lula is incredible! Everything she served was perfection. Our dinner event was interactive, educational and delicious. We highly recommend her!


Chef Lula was so great! We had so much fun and the food was amazing!!!


Chef Lula was amazing! We planned this for my husbands 49th birthday and what an experience! She was so lovely to have in our home and such a joy to meet!


Chef Lula was phenomenal! I planned a surprise Bday cooking class/dinner for my husband, and Chef Lula took all the stress away. She arrived on-time and brought EVERYTHING! She made herself available to chat with prior to arriving and made an allergy accommodation for my husband. This was the best experience ever! The entire meal we prepared was so flavorful and delicious. We learned so much along the way. She made the night fun and a wonderful take-away experience. We had so much food left over, and it tasted even better the next day. Don't hesitate to book her for a casual or a fancy class/ meal, it was a great experience. Will be booking again very soon! Thank you Chef Lula!!!!


We had a good time, Chef Lula was prompt and had good music playing. We went with an italian cuisine and it was good! We did specify no allergies but failed to think about spice level, and the food was quite spicy for most to enjoy. If I could make any change to the dinner it would have been to be able to add red pepper to our individual meals instead of having it in all of the meals for us. Overall, we had a great time, she played great music and was very friendly and accommodating for our group.


Chef Lula, highly recommended! The meal that Chef Lula prepared was so delicious. From the fried plantains to the savory kale over yellow rice…Dessert was also over the top… Tropical pie.. Thank you!


David and Debbie
18 Sep 2022
Absolutely fabulous. Great evening.


Chef Lula was very personable, funny, and you could tell she's so knowledgeable about all things flavor! Her energy was great and we learned some fun new skills and tips! What a great evening!


What a great experience. Chef Lula was extremely professional, clean and very informative. The meal was cooked to perfection and the steak melted in my mouth. The leftovers the next day was even better. I am looking forward to booking Chef Lula for other events. Thanks, Chef!


It was the best food and experience I never knew we could have. Truly we are grateful for this service by cozy meal. Outstanding.


Chef Lula was amazing! The dinner was delicious! She was kind, encouraging and you knew she prepared everything with love and thoughtfulness. I highly recommend her!


Chef Lula was such a delight and her food was absolutely amazing. She was so pleasant and funny, if I had the chance to book her again I most definitely will. Not only that she made sure to give us advice on different ways of cooking and ingredients as well as a demonstration of it. I want to thank her again for such a very memorable time and being so caring and nice.


Chef Lula has come to our home twice now. She is AMAZING!!!! I highly recommend booking any menu with her name on it.


Chef and food were beyond amazing. She is extremely professional. Brother and I could have taken the lady's to a nice dinner but this hands on experience was even better. We learned so much from chef during this dinner. When the site says she is bringing everything but plates they were serious. As we prepared everything Chef came behind us cleaning and teaching. Chef Lula was funny, patient, informative, and clean. Spoiler alert!!! From salad to dessert everything was astounding. My partner doesn't eat seafood but she loved the shrimp salad. The bacon OMG wow. Steak, potato and asparagus were perfect and delicious. The science behind cooking asparagus left us shocked (lame joke) but true. The bourbon peach cobbler was perfection. We will be booking the next experience very soon


Chef Lula was great! She walked us through each step in food preparation and guided us well. We had such a fun time and greatly enjoyed our experience! She even put any leftovers in our tupperware for us. Since she brought all the things to cook the meal, there were no dishes to clean up, which was particularly good as my partner and I were in a delicious food coma by the end of the night. Thank you so much for such a wonderful time, Chef Lula!


The food Chef Lula shared with us was absolutely fantastic. We appreciated the cooking techniques she shared with us, and we look forward to using these recipes in the future. We ate like royalty for days after Chef Lula's visit - she was great!


Chef Lula was a delight! She arrived with everything she needed to prepare an amazing dinner and we had a great time learning from her. The food was delicious and we had so many leftovers ! She even brought music and it was a stellar playlist! Highly recommended!!


We had so much fun taking this class with Chef Lula! She was a delight and kept us updated on what she was doing each step of the meal and taught us some fun tricks along the way. AND she left us with SO many leftovers, which we truly appreciated! Such a unique and tasty experience.


Chef Lula was an absolute joy and professional to work with. The food was divine and there was plenty of it. Can't wait to book again!


We had a lovely evening thanks to Chef Lula! She was very professional, responsive, and such a pleasure to have in our homes. She cooked us some incredible Italian food followed by a delicious dessert, and went above and beyond and provided some music to set the mood and did a great job of hosting and keeping the night going while my wife and I could enjoy a special night together. We would highly recommend Chef Lula and her amazing cooking!


Chef Lula was amazing! She was very professional and carried a lot of culinary knowledge and experience. My fiancé and I had an awesome time making our Texas Steakhouse dinner.


I signed up my my parents to take a cooking class with Chef Lula and as soon as it was over they were calling me to rave!! Classes with Chef Lula are an absolute MUST!!!


This was a great birthday gift for my boyfriend that is learning to cook. We finally learned the secret to candied bacon that I have been trying to master! Thanks chef Lula! She brought everything needed including food, prep tools and cooking tools, and cleaned up!


The best meal we have ever had and Chef Lula was a wonderful experience all on her own! We would recommend her 100% and couldn't have been more pleased.


Chef Lula was amazing. So kind && accommodating throughout the entire experience. The food was soooo good, we got full so fast and couldn't even finish. We had a o much leftover food too. She told us she likes to make sure everyone gets their moneys worth && it was definitely worth every penny. We appreciate you so much. Thanks for helping me make my husbands birthday special. We can't wait to hire you again.


Chef Lula provided us an awesome anniversary dinner. Mojito Lime Shrimp salad along with excellently prepared prime ribeye steaks and hassleback potatoes. Desert was a very tasty peach cobbler we devoured. Highly recommend and I know several friends are stealing my idea for an out of the ordinary treat.


Chef Lula was amazing and helped us make a phenomenal meal. She also taught us the perfect way to roll out dough! Highly recommend!


Jamaican cuisine with Chef Lula was such a delightful experience. My sweetie and I were prepared for an adventure and Chef Lula did not disappoint. She arrived with a wagon full of all the essentials - pots, pans, bowls, utensils, cleaning supplies, pre-marinated meat, seasonings, fresh herbs, veggies - the whole nine. Under the sound of Caribbean music and with an incredibly cheerful disposition she handed us aprons and encouraged us into each of the tasks at hand. Lula has a passion for the process, she paused to invite us to smell and taste and explore. The laughs were like time with family and the perfection of the plate leaves you wanting nothing except another night in the kitchen. Thank you for your talents Chef Lula!


Chef Lula is amazing! My guests and I were so impressed with everything - from her culinary skill, easy-going manner, teaching ability, and attention to detail - which included providing music to set the tone for an evening of great food, learning and fun. Every single dish was bursting with flavor and delicious. This was an awesome experience!


Definitely 5 stars, Chef Lula was superb, during the class, she made us feel comfortable, to even those attended who felt intimidated & normally did not cook. Chef Lula had a way of calming fears all the while educating us on the dishes. The taste was phenomenal. I will definitely recommend Chef Lula & Cozymeal to others, a great team building event for companies or just a group of friends fellowshipping as we did.


OMG! I had no idea of what to expect, and my husband and I were wondering if we made the right decision to do something out of the ordinary to celebrate our six month anniversary. She did not disappoint! Her customer service was everything! Her food was amazing, and she used quality ingredients. It was worth every penny, and then some.


Amazing, definitely will be having her again! Thank you for making my dads bday a success!


Chef Lula was absolutely amazing! My husband thoroughly enjoyed his birthday dinner she prepared. Everything was cooked to perfection with serving sizes that were more than enough! Our 2yr old was even eating the steak and loved it! The bourbon pecan pie had such a unique and delicious flavor that we have never tasted before and glad we optedto leave the bourbon in it. The overall experience was above and beyond what we expected and we are so glad we chose Chef Luna for our special occasion. We highly recommend her for your personal chef or catering event.


Chef Lula was such a blast to learn from. This food was absolutely amazing and such a great anniversary gift. She made a very well-rounded meal packed with loads of flavor, included us in every dish, and explained why she did what she did so that we could learn how to make a Jamaican meal. Chef Lula is full of wonderful surprises! I would highly recommend booking with Chef Lula if you consider yourself a foodie.


We had the most amazing time and Chef Lula was AMAZING! Her food is fantastic and we most certainly will book again in the future!


Venita and Bill
20 Jun 2021
This was a wonderful experience! Chef Lula was amazing. The meal was superb! If you get the opportunity to I highly recommend Chef Lula!


This was our second time cooking with Chef Lula. She is AWESOME!!!! The menu was fabulous and perfect for Father's Day with my family. Everything was perfect!


Chef Lula was very professionally, sweet, entertaining, and great at explaining cooking techniques! The food was amazing! We had a wonderful time! We will definitely allow her to bless us with another cooking experience in the near future!


The food was amazing! Will definitely be booking again. Five stars.


This was an incredible experience. Chef Lula was so warm, friendly and an incredible chef!! She practically felt like family. I and the Food was Beyond amazing like amazing. Will definitely be doing this again. This was an even better experience than I possibly imagined.


Chef Lula was awesome! My fiancé and I had a great time learning how to make this delicious Jamaican meal! Chef Lula felt like family as soon as she arrived. She is professional and fun to cook with. Highly recommend this experience! One love??


Chef Lula was amazing!!! She taught us how to make the food and it was incredibly delicious. Looking forward to doing classes with her again in the future!


Chef Lula was INCREDIBLE! Amazing food and so much fun. Will be booking more classes with her :) such a fun date night!


Chef Lula was amazing! We decided on the Asian Fusion meal for our anniversary and it was the perfect meal. We felt catered to and learned cooking techniques. Chef Lula provided EVERYTHING (plus an awesome playlist) and left us with a clean kitchen AND leftovers! We absolutely will be calling her again to try out her private dining services as well. Would HIGHLY recommend especially during this Covid time when you want to experience a date night safely!


Such a fun experience! Highly recommend if you're looking for something more than just going to a restaurant. Food was incredibly delicious and picked up a new knife trick along the way. Chef Lula was very thorough and explained everything she was doing. Always helpful to learn tips and tricks from a professional. Plus it's a great way to spend date night!


Chef Lula was incredible! We enjoyed everything about our Jamaican Cooking Class. My favorite item was the kale. The portion sizes were plentiful and we had leftovers. She had so many "special touches/surprises". We informed her ahead of time that we really enjoyed spicy food and she made a special effort to include extra heat where appropriate. Our kitchen was clean when she left and that is always a plus. I definitely recommend her. Umm Umm Good!


Chef Luna is GREAT! We'd HIGHLY recommend her and her food! We had an incredible time with her; and the food was amazing!


Scheduled this dinner as a Valentine's gift to my Fiancé and we had an amazing experience! Chef Lula arrived early and got us set up quickly! Chef Lula was friendly, helpful, and fun to work with. She made us feel like natural pro's in the kitchen. After prepped our first course, Chef Lula prepared an excellent steak. All of our food was cooked to perfection and tasted as if it were from a five star restaurant. Best date night! I highly recommend booking Chef Lula


She was great. Very knowledgeable and kind.


This was a great experience. Chef Lula was amazing. She supplied us with everything we needed from pots and pans down to cleaning supplies. The food was great. She was very hands on with us while we were preparing the food. The chicken and kale were my favorite. We have plenty of leftovers. We definitely recommend for her and look forward to booking another class with her soon.


Great experience and the food was amazing. She had so much insight on cooking and shared some amazing tips that we will be utilizing in the kitchen for years to come. I would absolutely recommend her if you want a great steak dinner.


Had a wonderful time with Chef Lula in the class. She brought all the supplies with her and was very patience with us since this was the first time we were doing a cooking class. She went over all the instructions very slowly for us to understand and grasp the chemistry behind the way she cooked all the dishes. She was also kind enough to go out of her way and get meat from a specific meat market due to the religious dietary restrictions we had. I would recommend her class for anyone who wants to learn some good appetizers, steaks and desserts.


Chef Lula was wonderful. Her cooking was absolutely delicious and she was very friendly.


Chef Lula was kind, professional, clean and a great cook!


Loved this class! The chicken was incredible, so tasty and unlike anything I've tried before! And lots of leftovers. Super fun, don't hesitate to book a class with Chef Lula!


Chef Lula was excellent! The food was delicious and she was a joy to be around. She opened up our palates to new tastes and styles of cooking. My wife and I would definitely recommend her and we hope to be using her services again in the near future!


Chef Lula was wonderful! The food was delicious and more than we could imagine. She is personable and an excellent teacher. Definitely will uuse her services again.


This was an awesome experience for my husband and I. Chef LuLu is an amazing cook and the food was absolutely delicious! Learned some tips and we even had leftovers to enjoy over the weekend. Definitely recommend to anyone.


Chef Lula was great, she came prepared with everything, took over my kitchen, and made my wife's birthday a very special event. She was very flexible and was able to make accommodations based on our dietary restrictions, and didn't lose a step along the way.


Holy moly, where do I even begin? 1. Chef Lula is an amazing chef! Seriously, the food we made is some of the best I've ever had. We did the Jamaican Feast and every single thing was cooked perfectly. The chicken skin was so crisp and juicy, and it was flavored with seasoning just right! We also had plantains, rice, pigeon peas (my first time eating these, and wow), kale with peppers, garlic bread, and grilled pineapple caramelized with jerk seasoning and sugar. For dessert we had a fruit pie, with coconut, papaya, and pineapple. The great part about the food was that she explained how to recreate everything she did and gave us tips and tricks for applying these techniques outside of this specific meal. She also gave us the leftover raw pineapple she didn't use, and gave us little cups filled with the seasoning and sugar so we could make the same thing! We also have leftovers for days with all the food she prepared. I woke up craving the food we had last night, and sat over my kitchen island this morning like a crazy person eating the leftovers straight from the fridge. 2. She was also super professional, especially in the wake of COVID. She kept her mask on all the time and encouraged safe social distancing (even though I was constantly leaning over her shoulder to get a look at how she was chopping/stirring/grilling the food. Overall, a wonderful experience! Would highly suggest Chef Lula to anyone who is interested in a fun, delicious meal.


Chef Lula made my husband's birthday a night to remember. She answered all of our questions, educated us about how to prepare and and present certain foods, and she was super personable. The food was absolutely AWESOME!!! She gave me a few pointers on steak prep and salad dressing. I'm still using her pointers TODAY. I most definitely plan to book her again.


We had a great time!! She was so friendly and a great teacher! Will definitely be reaching out to her again!


Chef Lula was awesome!!!! This was a surprise for my husband's birthday and he had a great time and loved it. He said Chef Lulas menu gave his taste buds orgasms. It was interactive and we learned a lot of techniques. I will definitely do this again and will look for Chef Lula.


This experience is unforgettable it is something that I'll forever remember this food is incredible best I ever had ! Chef Lula is the best honestly and I will definitely book her again and again thank you chef Lula!!


Chef Lulu was amazing. She came well prepared to fix a delicious meal for my guest and I. Chef Lula has an gentle spirit, which made for a relaxing evening. She knows how to make you feel at ease about cooking. With our Jamaican meal and her playlist my guest and I were saying "No Worries Mon". Thank you Chef Lula for a wonderful experience. We will definitely book with you again. Looking forward to our next experience.


Chef Lula came to our house and was the sweetest, funniest chef who also cooked a fantastic meal that left us with enough leftovers for another meal! Her tips and stories are memorable beyond just the experience, and we would definitely book with her again.


What a great first time experience with a cooking class! Chef Lula did a excellent job from beginning to end. Chef Lula is a personable person that enjoys what she do! Our class was the Jamaican Experience and it was well worth it! Every part of the meal was delicious and easy to prepare on our own. We will definitely trying out other classes from Chef Lula!


Chef Lula created a truly extraordinary dining experience. Friendly and engaging. Her Asian baby back ribs are fall off the bone delicious. I never knew you could cook ribs in 2 hrs and get that kind of result. Flavor balance and uniquely different dishes made this night truly memorable dining.


Chef Lula is absolutely amazing. She was so personable, patient, and is a true teacher who is obviously passionate for her skill. She helped my husband and I celebrate our anniversary so memorably, and the food was AWESOME - my husband was making his "Mm mm mm" sounds as he was eating, so that's how we knew it was great! Chef Lula is definitely in her purpose with this service, and on top of that, she brought all the food, spices, tools, and everything in between. Plus, she left our kitchen just as spotless as she found it. We will definitely use her services again!


My 15 year old granddaughter picked the Ancient and Modern Asian Fusion experience for her birthday experience. Chef Lula was an absolute joy! She was so sweet and knowledgeable. She taught us a lot about seasoning profiles and gave some knife skill tips too. Our meal was absolutely delicious!! My granddaughter made some of the recipes for her family a couple of days later and they absolutely loved them as well. This was a great experience. Thanks Chef Lula!!


Loved, loved, LOVED Lula! She was an *AMAZING* chef. She completely blew our minds with her Asian fusion that incorporated recognizable Southern ingredients. The coconut rice, ribs, wontons and everything else was truly mouthwatering. She made us so much food we're still eating it two days later. Thank you Lula!


Chef Lula was amazing & the food was delicious! Would definitely use her services again.


Chef Lula is awesome. She makes you feel comfortable cooking along side of her. She's so organized in her cooking to make sure everything is cooking and done at the correct time. Her food is so flavorful and she takes the time to answer questions and explain different flavor profiles and why she used those. She's very personable and my husband and I look forward to using her services again. It was a great anniversary present for my husband that he thoroughly enjoyed. Thank you again Chef Lula. K. Chew


Chef Lula was awesome! We had a blast and really enjoyed making the recipes. The meal was delicious. It was a great night of learning, laughs, and great food. Highly recommend!


Chef is excellent. All the different flavors are great. Learned alot and had great time with time. Definitely, will do it again.


My husband and I were very pleased with our experience with Chef Lula. It was a warm inviting cozy experience. We would definitely chose her again.


She was amazing! The food was amazing! Amazing experience


Truly enjoyed Chef Lula. The food was spectacular and the presentation was amazing.


Our dining experience with Chef Lula was fantastic - five star! She provided us with tips and skills to make a delicious meal for a king. Her home was warm and inviting and the service she provided was exquisite. We'd undoubtedly use her again and have already referred her to friends and family. Kudos to Chef Lula for making our Valentine's Day a memorable one!


Lula was AMAZING!!!!! Very Helpful, Great cooking tips, and most of all a very delicious meal! We will definitely be booking with her again!!!!


My husband bought us this class for valentines and it was AMAZING! Chef Lula is so incredibly talented and so sweet. The meal was very delicious and I would definitely book another class with her. We had a blast! Thank you Chef Lula! It was lovely meeting you and sharing the evening with you!


Chef Lula was AMAZING! The food was phenomenal, she was sweet, personable, and we have a truly fantastic time! We would 100% have another experience like this with Chef Lula!! Thank you so much!


My girlfriend and I had an amazing time with Chef lula. Her hospitality was beyond amazing and the food was so flavorful that we stuffed ourselves into a food comes. She was very kind And made us feel very comfortable in her space. I would highly recommend and will be using her again in the future. 5/5; perfect valentines experience that my girlfriend loved.


Chef Lula was such a sweet and friendly host! She made you really feel at home in her adorable vintage house while teaching you how to make some phenomenal southern cooking. Her food was a delight and very simple to follow, this is definitely an outstanding chef!
Reviews Chef Lula received outside of Cozymeal


Hello. I just have to say AWESOME AWESOME AWESOME, CHEF LULA IS THE REAL DEAL.
starting at
$ 59 Per person
All inclusive: 3-course meal, ingredients, cooking, service & clean up.
---
Can be used for any experience or cookware
Meet your chef
Chef Lula
Verified chef
Food safety certified
---
Chef Lula boasts an impressive resume with 10 years of culinary experience as a professional and private chef, culinary designer, business owner, and an events coordinator and caterer of everything from small gatherings to black tie fundraisers. But where Chef Lula's passion for cooking really comes to life is in her incredible cooking classes, which promise to be relaxed yet refined, and are nothing short of a good time.
Chef Lula will travel to guests within Dallas for this experience.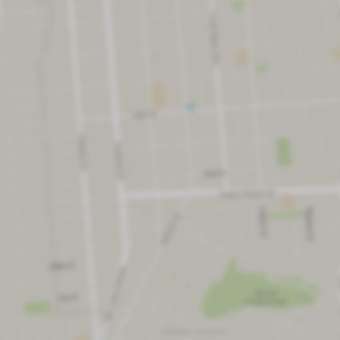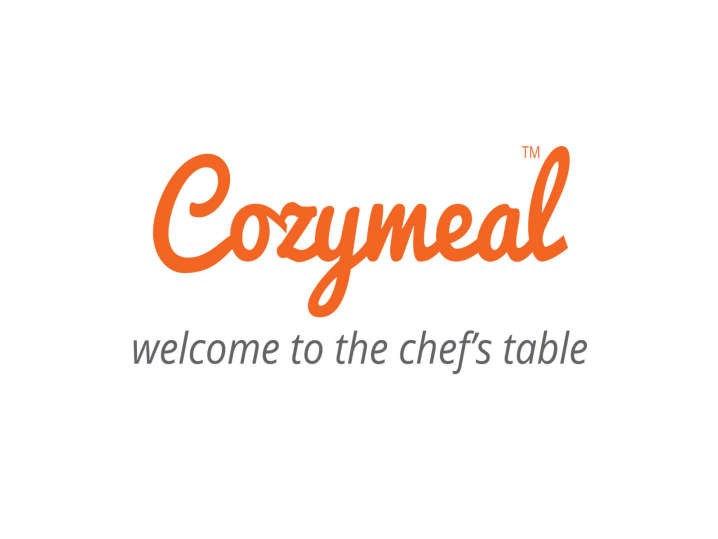 This website uses cookies to enhance user experience and to analyze performance and traffic on our website.
We also share information about your use of our site with our social media, advertising and analytics partners.
This website uses cookies to enhance user experience and to analyze performance and traffic on our website. We also share information about your use of our site with our social media, advertising and analytics partners.
Accept