Private Chef - New American Cuisine
Private Chef - New American Cuisine
39 reviews
39 reviews
Enjoy flavor fusions found in New American cuisine in this impressive three-course menu.
In this private chef experience with Chef Robert, you'll have the opportunity to enjoy from-scratch New American fare in your own home. Begin with a peppery arugula salad drizzled with blackberry vinaigrette. Next, savor seared Australian lamb chops au jus with Yukon gold mashed potatoes and a vegetable melange. Finish with tropical mango sorbet topped with whipped cream.

Guests are welcome to provide wine and beer to accompany the menu, and may request pairing recommendations from the chef upon booking.
Arugula Salad
With a blackberry vinaigrette
Seared Australian Lamb Chop
With Yukon Gold mashed potatoes and jus
Vegetable Melange
Mango Sorbet
With vanilla whipped cream
Most dietary restrictions can be accommodated if noted prior to the event. Please mention this in the message field when you submit your booking request as adjustments cannot be made during the event.
Minimum Guests

2

Maximum Guests

6

Meal Courses

3

Event Duration

3 hours

Chef Arrival Time

1 hour prior to the selected serving time
---
What's included
The ingredients
The cooking
The service
The washing up
Reviews guests left for other experiences with Chef Robert


The Summary is we had a blast! Chef Robert and Mrs. Chef came to my condo for about 3 hours and provided entertainment, education and tasty food for 4 of us. We ordered the Tapas menu, but notified the Chef that one of our party was gluten intolerant. He appropriately revised the menu. I don't even remember the details of the dishes prepared, but suffice it to say they were all delicious. I will use Chef and Cozymeal again when I have the opportunity


Great experience. My girlfriend and I loved making our delicious linzer torte and getting to chat with Chef Robert and his wonderful wife. Would highly recommend


Chef Robert was amazing! Very Personable and Knowledgable. He interacted with each of us, which is a lot to ask for a team of 27! We all had a great time.


Chef Robert was great! Funny and interactive and he made it so fun!


Amazing amazing experience!! I highly recommend!! My husband & I had the greatest time, we learnt quite a bit with Chef Robert in just 2 hours. Chef Robert has quite the resume - Chefs like him are hard to come by so don't miss this special opportunity! Him & his wife are so sweet and kind, we really enjoyed our time with them! The food was absolutely delicious and the final plates looked like pieces of art. Definitely coming back for another recipe! They've also got an app & book that we're definitely getting our hands on!


Chef Robert is amazing. His wife helped film. It allowed us to see what the chef was doing. He covered many things in the kitchen. I learned SO much!!


Chef Robert and Mrs. Chef came to our house and where on-time, prepared and really knew their stuff. They cleaned up everything before they left, which is really nice. Everything was delicious! They are a colorful pair, and made the evening enjoyable.


I had to think outside of the box for Valentine's and pre-anniversary, and I happened to findy Cozymeal. I looked over the experiences and reviews, and decided to go with Chef Robert. The culinary adventure that Chef Robert and Mrs. Chef took us on was phenomenal! We appreciate how they tailored the event based on our dietary needs, and there was so much information which enhanced the evening. They exposed us to food combinations we didn't know about, and their hospitality matched the deliciousness of the meal. We highly recommend Chef Robert, Mrs. Chef, and Cozymeal if you are looking for a unique experience. We were not disappointed. (And thank you for helping me with this surprise!)


Chef Robert and Mrs. Chef were great hosts! They tailored the cooking experience to exactly what we wanted. The food was delicious, and we learned both theory and practice of balance within a meal. Chef and Mrs. Chef have a really fun, inviting dynamic that I would highly recommend for anyone looking to learn a new style of cooking.


Mr. and Mrs. Chef were extremely welcoming and friendly. We loved the desserts and will incorporate some of their techniques and ideas into our own cooking!


Now for the fine dining ! What a treat to dine on this perfectly prepared meal, balanced in taste, color, texture and flavors. Of course your finale ... Just the right size homemade Barvarian cheesecake, creamy but not too rich, beautifully presented and garnished with handmade chocolate truffles, so yummy! Such a memorable meal. Fun conclusion with the slide show of our evening and the gift of pictures taken by Mrs Chef throughout our evening! My family remarked on how it was enjoyed start to finish! Chef Robert and Mrs Chef made our evening , they shared a lot of cooking knowledge , and definitely the experience of fine dining ! They were both so pleasant to be around, hope we didn't overstay our welcome :) We will recommend this wonderful experience to others.


We thoroughly enjoyed our Pacific Northwest Cuisine Cozymeal cooking experience with Chef Robert and Mrs. Chef. They immediately made us feel welcome and inquired about what we wanted out of the Cozymeal in an effort to personalize the experience. Our conversations were rich and engaging. They showed us how to put together a 5 star meal with ingredients that you could easily find at a local store. We would highly recommend to anyone looking for a personalized cooking class! Thank you Chef Robert & Mrs. Chef.


My husband and I had a phenomenal experience with Chef Robert and his wife. The two vibe together effortlessly as we moved from one treat to another. We devoured each creation and I certainly took mental notes of the tips given and tools suggested. I am still riding cloud nine after such a great experience, with a fantastic couple, and their ABSOLUTELY delightful pastries! We will definitely return!


Really great meal, learned some great new cooking techniques, and they are a lot of fun!


This was our first cozymeal experience and it exceeded all of our expectations!! Robert and his wife were very accommodating with our dietary restrictions and pulled off an amazing meal - bravo!


My wife and I spent our anniversary evening with Chef Robert. He and his wife made us feel at home right away. The desserts were excellent, and the conversation was fun and lively!


My wife and I had a fantastic experience. Most of the prep work for the meal was done ahead of time and we got to actively participate in preparation. We learned some knife skills, tasted unique spices and had a wonderful time getting to know Chef Robert and his wife. I would recommend this to everyone!


Very professional, good details and friendly. We enjoyed all the food.


Chef Robert and his wife, a Sous Chef were amazing. The food was mind blowing and the overall experience couldn't have been better ;) My gf and I celebrated our one year anniversary and HIGHLY recommend visiting Chef Roberts to enjoy a sensational experience.


We had an outstanding experience with Chef Robert and Mrs. Chef ! From the minute we walked in the door, they made us feel welcome and engaged us in the preparation of our meal. Each course was delicious and beautifully presented. They are passionate about culinary art and nutrition science sharing many tips and techniques which has inspired us to experiment in our own kitchen. Many Thanks!


We had a great time with Chef Robert and Mrs. Chef! They were wonderful and friendly hosts who set a beautiful table for us, and provided us with some great tips that we are going to use going forward. The best part is that we made recipes that we can easily recreate on our own now that we have the knowledge!


Chef Saia and wife were great hosts. The food was AMAZING! Our team was engaged and we learned a lot. Will book again in the future.


Edna and I had a great time. I'm a little offended Cozy Meal would ask about a tip when charging $220. This was MORE than adequate to cover this event. Either Chef Robert and/or Cozy Meal need to work this out. This is higher than other similar cooking experiences and any tipping should be included or let the patrons know ahead of time.


Great cooking class. Thank you for everything Chef Robert!


Excellent experience. Very low key and fun. Will definitely use this recipe going forward, and learned some new techniques.


It was a very enjoyable evening where we started with simple ingredients and ended up with a beautifully presented dessert. Thanks for making my wife's birthday even more special!


We had a lot of fun in this cooking class in Seattle!


We loved this cooking class!


Great cooking class! Thank you Chef Robert!


Fun, fun, fun!! Great cooking class in Seattle courtesy of Cozymeal and Chef Rob.


Chef Saia and Mrs. Chef hosted the perfect Valentine's Day evening for our party of 4! We enjoyed a well tailored evening of relaxation, learning about the chemistry of food and getting hands-on experience in the kitchen. Of course the highlight of the evening was enjoying one of the best meals we have had in Seattle! Chef and his wife created new recipes to meet one of our guest's dietary needs and the results were amazing! I highly recommend this experience and we certainly plan to book again!


Chef Robert and his wife were wonderful hosts. They were engaging making us feel at ease from the moment they welcomed us into their lovely home. They prepared us a delicious meal while providing useful cooking tips. Thanks for making this such an enjoyable experience and a memorable Birthday!


As the founder of a tech startup it can be challenging to find team building activities that really get a team to really connect at a level deeper than can be achieved through going bowling, having a fancy dinner, or meeting for happy hour. When I told my team about Cozymeal's cooking classes, they were all very excited about the idea! It's one thing to be able to eat together, but it's so much more enjoyable to prepare the food together first. When I was searching for a provider, like many people, I looked for reviews on Yelp and Cozymeal fit the bill perfectly; an activity that was fun, professional, and something very affordable with great chefs to learn from. I plan to book again not only with my team, but also with friends and family :-)


I attended a cooking class with my husband booked with Cozymeal & Chef Robert. It was a tremendous experience. We went to the chef's residence, had a great deal of fun, and the booking process was incredibly easy and convenient.


I really enjoyed the class. Great tips and very personable team


It was a lively and fun experience! Thank you Chef Robert for the pointers and recommendations! AND....the fabulous meal. Mrs. Cook was a pleasure to work with as well.


Outstanding class with Chef Saia and Mrs Chef! We are a fairly experienced group but we all learned a lot! Delicious meal! And, they left my kitchen immaculate! Highly recommend them!


Excellent afternoon with Chef Robert and Mrs. Chef. I enjoyed understanding the chemistry and balance behind the food and it was delicious; something that I will definitely try on friends.


Chef Robert and his wife welcome you into their home and share their love of cooking like old friends. But Chef Robert is not just an experienced and celebrated chef, he is also a scientist at heart, easily able to explain the chemical reactions that produce the best taste sensations. We fully enjoyed learning everything from knife skills to 'mother sauces' and the food was delicious.
Meet your chef
---
Chef Robert is a certified Chef de Cuisine, registered dietitian and published cookbook author who enjoys creating epicurean delights with his wife in their Denver-area residence. He believes it is important for professional and home chefs alike to understand the chemical reactions in cooking. Join Chef Robert to explore the endless possibilities of artistry and science!
Flexible booking: Cancel or reschedule this event's reservation for free up to 48 hours before the event.
This experience is not refundable as it includes a meal kit.
Chef Robert will travel to guests within Denver for this experience.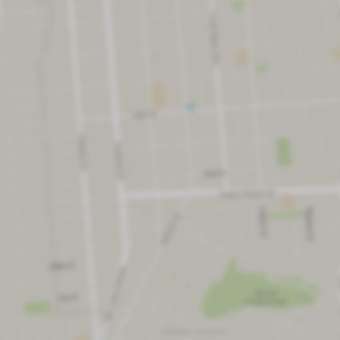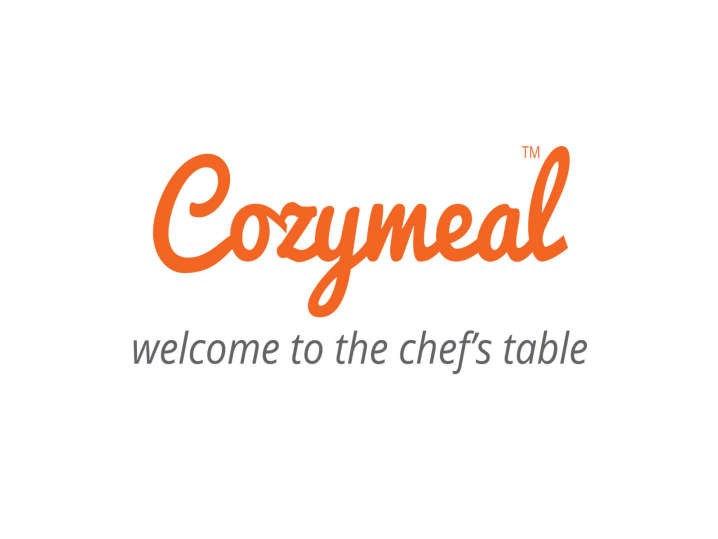 This website uses cookies to enhance user experience and to analyze performance and traffic on our website.
We also share information about your use of our site with our social media, advertising and analytics partners.
This website uses cookies to enhance user experience and to analyze performance and traffic on our website. We also share information about your use of our site with our social media, advertising and analytics partners.
Accept