Private Chef - Steak and Shrimp Surf and Turf
Private Chef - Steak and Shrimp Surf and Turf
43 reviews
43 reviews
COVID-19 protocols this chef will implement are:

Chef Wearing a Mask (Upon Request)
Treat yourself to a sophisticated surf and turf menu showcasing sustainable and thoughtfully sourced ingredients.
In this private chef experience, Chef John will prepare for you a sophisticated four-course surf and turf menu with filet mignon and shrimp at center stage. You can also look forward to enjoying a soon-to-be-classic citrus endive and beet salad with little gem lettuce, mint, dukkah, and pickled red onion, as well as a traditional crème brûlée for dessert.

Guests are welcome to provide wine and beer to accompany the menu, and may request pairing recommendations from the chef upon booking.
Appetizer
Choose one
Vegetable board with cheese, olives, flatbread and hummus
French onion soup
Citrus Endive and Beet Salad With Mint
With little gem lettuce when available, dukkah and pickled red onions
Filet Mignon
With shrimp, mushroom jus, broccolini, parsnips and potato purée
Crème Brûlée
Most dietary restrictions can be accommodated if noted prior to the event. Please mention this in the message field when you submit your booking request as adjustments cannot be made during the event.
Minimum Guests

2

Maximum Guests

15

Meal Courses

4

Event Duration

3 hours

Chef Arrival Time

1 hour & 30 minutes prior to the selected serving time
---
What's included
The ingredients
The cooking
The service
The washing up
Reviews guests left for this experience


What an amazing experience!! Chef John was polite, friendly, and an outstanding chef!! The food was unbelievable, and every single detail was thought of, and mastered!! Thank you for the best personal chef experience yet!! Chef John, you are a ROCKSTAR!!!! :)
Reviews guests left for other experiences with Chef John


Had a wonderful meal and learned quite a bit. Would do another meal from John.


Erik Bartlett
11 Feb 2022
Chef John was amazing! He was exactly on time, extremely warm and friendly, and prepared us an amazing menu. I can't wait to host another event with him.


Wonderful meal, John is a great chef and warm person.


Chef John was wonderful. He made a delicious meal, did all the cleaning, and was a joy to talk to. We highly recommend him for a private chef experience.


Chef John cooked a delicious 4-course meal in our home for our wedding night. It was great not needing to think about how to feed our guests as it was all taken care of by the chef. Thank you so much!


Chef John was amazing! My son-in-law and I had a great time. The Chef was very patient and easy to follow.


Simple to follow. Tasty Mexican food. John was helpful and witty. I learned a lot about how to cut properly etc. Recommended


Great class! Chef John was friendly, patient, engaging. We had reviewed the recipes and had alot of the prep work done so we could enjoy a glass of wine during! Never had jackfruit and would definitely make this meal again , so fresh!


We had a great time. Loved the little tips on chopping & his little history lesson on the avocado. Great to find a class using whole vegan ingredients & his personal faves on certain vegan brands. Loved the interactivity; as a concept this whole thing was great. And we will be looking for more classes by chef John.


The chef was very friendly and engaging, but a few issues throughout. 1. Recipes that we were given were not followed at all. We went out and purchased specific ingredients, and the chef was unaware what recipes we were all using throughout, and would continuously just 'wing' it which made it very difficult to follow. 2. Few technical difficulties as some people couldn't access the recipes at all and the chef was not able to send it through to them. 3. The flow was extremely fast, and so hard to follow. Instead of starting off each course with: we are now starting with 'blank' recipe. Does everyone have everything? -- half the time, it was so hard to follow along as he went so fast and many people, including myself, had no idea at what step he was at since he was not following the recipe cards, and would not pause to give us a second to gather our ingredients for the next step. The food tasted delicious, but my advice to the chef would be: - ensure the recipes that are on your page are 100% aligned to the recipes you're actually using - slow down your pace - engage more with people more, and title each step off so people know where they are at in the recipe and that they have the ingredients they need. I would also allow for 2 minutes at the end of each course for questions, and for people to take a bite and try what they made. Thanks!


Great class!


Friendly, engaging, knowledgeable. All-around awesome!! Thanks, Chef John! Would recommend.


Chef John is the man! He did a great job explaining the recipe and answering any questions that we had. Thanks Chef John!


Zoom is not perfect, but we felt that John was not very responsive to our questions and comments. He moved way too fast through the prep as well. If he had told us to have our ingredients all ready, we could have kept up, but we couldn't cut as fast as he talked through the steps. I appreciate how Cozymeal is adapting for the pandemic, but John was not a great on-line teacher.


Great experience! Helpful tips and tricks for everyday cooking like cutting pineapple. How to use knife etc! Introduced us to delicious way to make jackfruit. Did his best to engage audience throughout.


Great class, fun and engaging.


John has a good sense of humor, was enjoyable to cook with, and had interesting knowledge regarding the food preparation we experienced with him. John ventured to tell us about how foods taste based on their origin, the importance of salt (not the salt flavor its self, but the ability to pull food flavors out, which I never knew as I don't cook often), and even down to heating temperatures and frequencies to cook the food to it's optimal state. I enjoyed being part of John's group and would recommend him in the future.


Chef John was great to work with, a very open and inviting personality. He was diligent and good with time management in between dishes despite the fact we were fast eaters haha. Everything was absolutely delicious!


Extremely personable, Chef John was a great teacher and a wonderful chef!


Chef John was wonderful!! I throughly enjoyed my experience cooking paella with him. He is very informative and personable! I would highly recommend his cooking class to anyone looking for a interactive and fun experience.


Great experience, very fun conversation and a delicious meal! Would definitely recommend, especially for couples.


John was very welcoming and made us feel right at home in his lovely kitchen in San Rafael. We had a beautiful dinner of paella and other Spanish favorites - the food was delicious and we learned a lot! We enjoyed John's company and appreciated his hospitality and wonderful lessons. Great evening all around.


It was a wonderful experience! ? I did a birthday surprise for my boyfriend. He loves cooking. Thought that it would be a group lesson, but then was surprised that kitchen is at chefs home and a class is private ? The process of cooking was fun and nice. John explained everything very clear. So we cooked paella and a dessert (which name I forgot). Really loved paella cooking and tasting. But the dessert wasn't my style.


We had a great time celebrating my girlfriend's birthday with John! His place was very cozy and clean- he was very welcoming and shared tons of funny stories with us. We took the paella class, John was an amazing teacher, and allowed us to be as hands on as we wanted. He showed us his garden which was bountiful with beautiful flowers, herbs and fresh fruits. We loved the experience so much, it was our first cooking class ever and it was definitely one of the best dates (and most unique) we had! Kudos to John and thank you John again for your hospitality!! Highly highly 100% recommend!


We loved Chef John's class, and the whole experience was great. Thank you!


We had a wonderful evening with great hors d'oeuvres during a paella, salad and flan class all of which turned out to be delicious. John's instructions were clear and easy to follow; since it was a very hot night, we appreciated breaks in the cottage garden. One small improvement would be to ensure everyone has a comfy dining chair.


We had a very enjoyable evening and delicious paella dinner. Chef John was a very good teacher and kept 6 people busy for the entire prep time. The flan dessert was terrific. The salad and homemade dressing was superb. The paella was excellent, prepared with various spices, chicken stock and stock made from the shrimp and mussels shells. The paella also had andouille sausage. The shrimp were very large and sweet, the mussels also very fresh and tasty. Perhaps the only small surprise was that in Spain the paella would have more seafood variety, such as clams, squid and octopus.


A delicious and delightful evening! John is knowledgeable and a great teacher and host!


Chef John was fantastic! Very knowledgeable and a good teacher. He was very organized and arrived on time with all the necessary supplies and ingredients. The french meal was delicious and fun to make. We enjoyed our experience and would definitely recommend John's Cozymeal experience!


We thoroughly enjoyed our cooking experience with Chef John and another couple. He started us out with a beautiful tray of appetizers. I got to make the flan which is something I have always wanted to make but a little afraid of trying to make it. It came out wonderful. We then started on the ingredients going into our paella and we all had assigned tasks. We sat down together and had the paella which was one of the best paellas we've ever eaten. We also had a great salad that the other couple worked on. We had a nice conversation and thoroughly enjoyed our evening. I would highly recommend Chef John.


Chef John was amazing! He was so welcoming and made us feel comfortable in his home. We were able to learn step-by-step instructions and techniques for making a beautiful salad, seafood paella, and a traditional flan. We're excited to use the tips we learned from the class to make it all ourselves at home. Thanks again Chef John and Cozy Meal!


We had a excellent experience with Chef John. He was knowledgeable friendly and had a great kitchen to work from. My wife has not stopped thanking me for this class. We will be doing the Cozymeal experience again! Thanks again Chef John for the lesson and the great hospitality!


I thoroughly enjoyed Chef John's "Native Foods of The Americas" class. John has a wide breadth of knowledge about ingredients from both North and South America. He went in depth on how they were used in the past as well as how we were going to apply them to the recipes he invented. My girlfriend and I cooked the dish again last night and it turned out great. Definitely walked away from this class with a better understanding of how to tackle this style of cooking.


Chef John is a wonderful host. He has a very unique style of cooking - foraging, cooking with ingredients in season and being as sustainable as possible. Many of his dishes were creative and unconventional. They had a mixture of ingredients we've never seen placed together but definitely were special and delicious. Highly recommend learning from Chef John!


We thoroughly enjoyed our time with Chef John! It was fun learning about new ingredients and local food in the comfort of his home. His recipes were simple yet elegant and utilized ingredients I had never heard of, and combined flavors I would have never thought to mix. We also enjoyed the door greeting from his friendly dog. The Cozymeal experience is truly unique and I would recommend it to anyone!


John was absolutely incredible! So knowledgeable about food and cooking and such a nice guy. Would 100% recommend this experience to a friend!


John came to my home to conduct his chef magic for a small paella party. We all had a great time! The food selections were tasty and perfect for our group. I cook a lot and learned some new tricks from Chef John. Book him for your next cooking class dinner party!


Very nice and personable! He was passionate about the ingredients and he happily shared that passion with us. We enjoyed the experience and definitely took some tips away that we will use at future dinner parties and everyday cooking.


Great time..great teacher..great stories! Only down side, I signed up for vegetarian.


Chef John was extremely welcoming and knowledgeable. Throughout the entire evening he was very attentive and did a great job of pointing out details to make the cooking process easier or more mindful. Chef John balanced a lot of historical and culinary knowledge (which was fascinating!) with a comfortable style of cooking and instructing that made it a very approachable experience. I would definitely recommend his cooking classes!


This was my first cooking class, and after a meal with John it won't be my last! The class was exciting, tasty, and incredibly educational--despite my almost complete lack of cooking skills, with John's help I was able to make flan, salad dressing, and a seafood and veggie paella! I left John's home (our beautiful venue for the evening) proud and very full. I look forward to taking another class with John and further improving my cooking skills.


Chef John has an amazing personality. He knows so much about Native American cuisine it's incredible. I would highly recommend his class!
Meet your chef
Chef John
Verified chef
Food safety certified
---
After a career working his way up the ranks in restaurant kitchens, Chef John delved into America's greatest food asset: its native plants. A lecturer, cooking instructor, and native plant specialist, Chef John has been cooking with California's indigenous ingredients for over 10 years. Discover the ancient history of native edibles and taste food unlike any you've tried before with ingredients foraged from Marin County by Chef John.
Chef John will travel to guests within the Bay Area for this experience.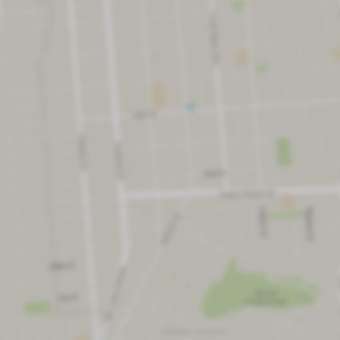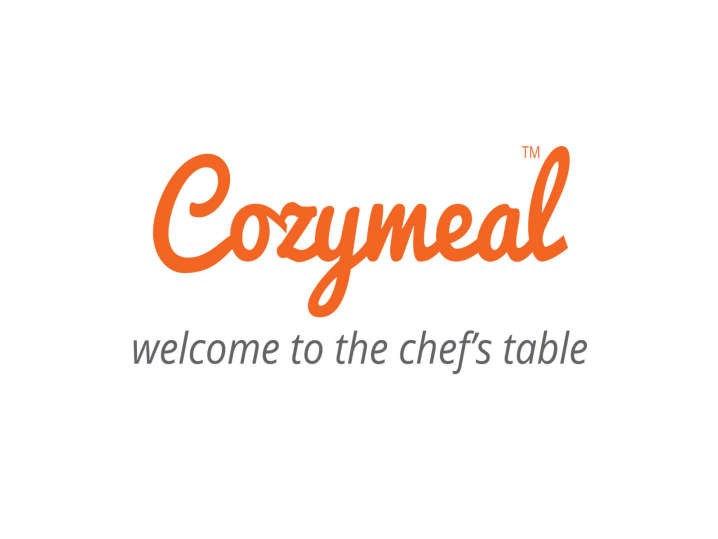 This website uses cookies to enhance user experience and to analyze performance and traffic on our website.
We also share information about your use of our site with our social media, advertising and analytics partners.
This website uses cookies to enhance user experience and to analyze performance and traffic on our website. We also share information about your use of our site with our social media, advertising and analytics partners.
Accept