Private Chef - Surf and Turf Dinner
Private Chef - Surf and Turf Dinner
36 reviews
36 reviews
COVID-19 protocols this chef will implement are:

Social Distancing Friendly
Enjoy an upscale surf and turf menu prepared just for you by Chef Zach.
In this private chef experience, you will enjoy the flavors of both land and sea prepared by Chef Zach and inspired by France and Japan. Start with hiramasa sashimi and pickled peppers, followed by perfectly marbled and seared Kobe beef. Your main course features scallops and steak with potato cakes and grilled vegetables, and for dessert, Chef Zach will serve a decadent flourless chocolate cake.

Guests are welcome to provide wine and beer to accompany the menu, and may request pairing recommendations from the chef upon booking.
Hiramasa Sashimi
With yuzu, ponzu, fresh herbs, pickled peppers and spices
Seared Kobe Beef
With capers, onions, garlic and white wine
Seared Scallops and Steak au Poivre
With potato cakes, picatta sauce and grilled seasonal vegetable
Flourless Chocolate Cake
With chocolate sauce
Most dietary restrictions can be accommodated if noted prior to the event. Please mention this in the message field when you submit your booking request as adjustments cannot be made during the event.
Minimum Guests

2

Maximum Guests

12

Meal Courses

4

Event Duration

2.5 hours

Chef Arrival Time

1 hour prior to the selected serving time
---
What's included
The ingredients
The cooking
The service
The washing up
Reviews guests left for this experience


Everything was delicious!


All of the courses were fantastic! My husbands 40th birthday dinner was truly the best. Our guests had a really great time too. Highly recommend Chef Zach!


Incredible food and service. Rush to enjoy his delectable meal!
Reviews guests left for other experiences with Chef Zach


Very chill laid back and interesting place. Pretty rad dude! Loved making sushi with him and just relaxing. The quality of fish is great


We had a great meal with even better company! Zach was patient and had a great vibe! Would highly recommend any of his classes, we'll def take another one to improve our sushi making skills!


We booked the Sushi 101 skills class with chef Zack. We had a fabulous time! Chef Zack was amazing, super professional, polite and so incredibly knowledgeable about Sushi. We enjoyed ourselves 100%. He is a very skilled chef. He was patient and kind with us. Shared great tips etc.. to make this class so fun, enjoyable and help expand our cooking skill set! I'd highly recommend chef Zack for any sushi classes. The sushi we had was awesome and full of wonderful flavors.


A really great experience and Chief Zack is very knowledgeable. Thank you for the great meal!


Chef Zach is an awesome down to earth person . He made the sushi class fun . I would recommend couples to take a sushi classes and enjoy the company of the chef.


We had a great time with Chef Zach! He was welcoming and patient with our group of first time sushi makers. Would love to come back for one of his advanced classes.


Had a great time! Highly recommend if you want a fun time and great food!


Amazing experience with Chef Zach, will be coming back and would highly recommend!


The class was great! I learned a lot and I will definitely be taking Chef Zach's more advanced class!


Awesome night. Learned a lot and food was delicious.


Chef Zach was amazing he went over what we were making and made the class fun. He was funny and very knowledgeable about sushi. I liked that what he demonstrated and made he gave us to eat the food.


Thanks for the great time!


He was knowledgeable and it was a fun class


Food was good, but class could have been better for what we paid. Did not learn much, wanted to learn more about the types of fish and sushi making philosophy from a pro etc but there wasn't much of an educational component. Seemed a bit unorganized and unsanitary


I took my husband to the Next Level Sushi Class with Chef Zach and left feeling a bit disappointed. I will preface this with the fact that I've done many cooking classes so I'm comparing this experience to previous life ones. While we did learn a few things, there were many ways this class fell short. Intros. The Chef did not introduce himself or care to get to know anyone in the class. He mentioned it had been a long week… maybe that's why he seemed apathetic. Description. The class description did not match the experience. While the description noted we'd be learning to garnish and create sauces for the sushi, none of that was done. This was essentially Chef Zach's 101 sushi class repackaged and sold at a higher price - we paid $20/person more to eat crème brûlée at the end. Even that would have been okay if we had learned to make the Green Tea crème brûlée, as the description insinuated. Instead, he passed around pre-made vanilla crème brûlée. Location. Nobody in the class knew we'd be outside for this class and none of us were prepared with proper outerwear. It was freezing. A note from the Chef letting us know this was an outdoor location would have made a big difference. I would not participate in another class by Chef Zach. I was disappointed in the experience but grateful my husband found it enjoyable.


Had a great time. Chef Zach was a great teacher and he made it fun too. The sushi was also great


Was awesome had a blast!


I surprised my boyfriend with this class and the experience was unparalleled. This was our first class with Chef Zach and it won't be the last by far. The experience was beyond what I could've imagined. Zachs instruction was amazing but dare I say the sushi was better! And he made sure we had plenty of it to eat. We left as two very full, very happy customers and 50/10 would recommend to our friends… and we already have! We can't wait for round two


Very fun night with Chef Zach! Highly recommend :)


What a cool, fun night! I loved how Zach was knowledgeable, and helpful with his information, but was also laid back and an overall good time. All of the couples there had a bunch of laughs and we really got to learn the basics of sushi making. We'd love to come back!


Chef Zach did a great job! He made everyone feel comfortable and at ease learning something new.


Started late and disorganized, but was an excellent class once we got going. Zach was fun to chat with and a great teacher. The sushi was delicious and we were stuffed by the end. We'd definitely take another class from him.


This has to be by far one of my favorite cooking classes! Chef Zach was very easy going, made the class so much fun! Sushi ? was delicious! Can wait to do it again in the future! Thank you highly recommended to do it with a group of friends! ?


Chef Zach, was amazing! It was our first time trying this cooking class and we had so much fun! Chef Zach, was very warm and welcoming! We had fun learning how to make sushi and would definitely recommend taking this class!


We had a great time today! Great food and great conversation! Thank you again.


Very professional, very knowledgeable, and very entertaining. I have done a few meals with cozy meals and so far Chef Zach has been the best.


Great course! Zach was an amazing teacher and we had a blast hanging out with him. We'd definitely recommend this to all our friends!


Had a fantastic time in Zach's class, where he walked us through making three sushi courses in a very beginner-friendly fashion. I took the class during a vacation and would recommend this to anyone visiting the San Diego area.


Omg. We loved it! I surprised my friend for his birthday and we highly enjoyed it. We made a few different style rolls and they were fresh and delicious. I was very full and got to bring my own alcohol. Zach was an excellent teacher and host. I will definitely be be using him for my birthday as well as going to his restuarant regularly. Thanks again Zach!


It was fun and Chef Zach makes some really tasty dishes.


The experience was great. I just feel like it was over priced. The experience called for two hours 6-8pm. We didn't start until 640 and then finished at 740ish. I believe the price should be more around $50. Chef Zach was great however and the food was good.


Went with a small group and it was really great!


Chef Zach is amazing to work with. He is very friendly and down to earth. He is a master at preparing sushi. It was all so delicious, to say the very least. His rolls are very fresh with unique combinations, I can not wait to go back for more!! Amazing sushi Chef Zach!!
Meet your chef
Chef Zach
Verified chef
Food safety certified
---
After graduating from the Art Institute of California with a degree in culinary arts, Chef Zach relocated to Park City, Utah where he found his niche as a sushi chef. Chef Zach also started his own catering company, which quickly gained popularity after catering parties for the Sundance Film Festival's many events. Now, Chef Zach is back in San Diego, and the chef and owner of a successful sushi, poke, and fish taco restaurant.
Chef Zach will travel to guests within San Diego for this experience.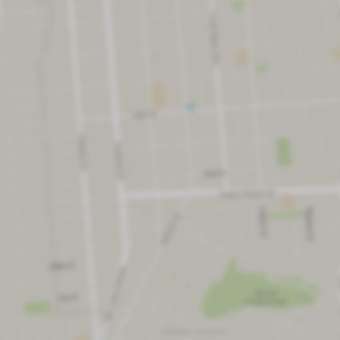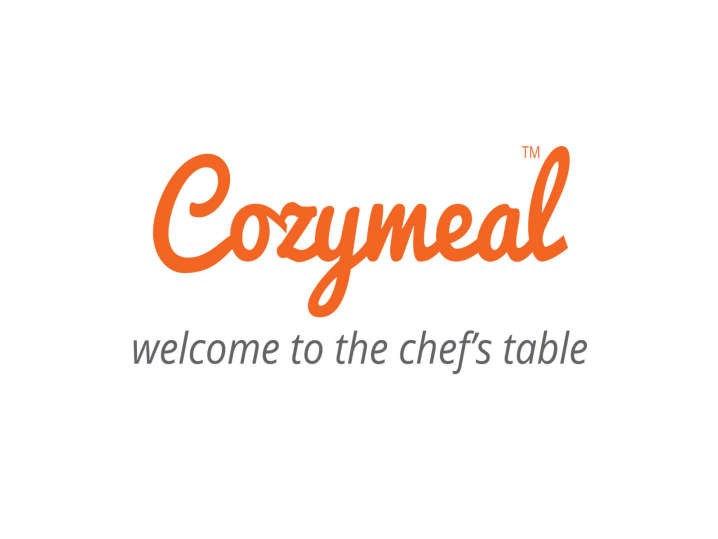 This website uses cookies to enhance user experience and to analyze performance and traffic on our website.
We also share information about your use of our site with our social media, advertising and analytics partners.
This website uses cookies to enhance user experience and to analyze performance and traffic on our website. We also share information about your use of our site with our social media, advertising and analytics partners.
Accept