Private Chef - A Greek Feast
Private Chef - A Greek Feast
40 reviews
40 reviews
COVID-19 protocols this chef will implement are:

Chef Wearing a Mask (Upon Request)
Revel in the classic flavors of the Greek Isles with Chef Santiago.
Experience the tradition of warmth and hospitality at the table with this special evening of Greek fare, beginning with traditional Greek dips served with olives and pita bread, and a salad peppered with feta, cucumbers and tomatoes. Rack of lamb is the featured course with your choice of side dish, followed by a luscious Greek yogurt cheesecake for dessert.

Guests are welcome to provide wine and beer to accompany the menu, and may request pairing recommendations from the chef upon booking.
Appetizer Plate
With tabbouleh, hummus, tzatziki, mixed olives and pita bread
Greek Salad
With feta, tomatoes, cucumbers, peppers, red onions and vinaigrette
Rack of Lamb
Choose one side
Greek-style roasted potatoes with lemon and rosemary
Roasted butternut squash with garlic and parsley
Mashed potatoes with garlic purée
Greek Yogurt Cheesecake
Most dietary restrictions can be accommodated if noted prior to the event. Please mention this in the message field when you submit your booking request as adjustments cannot be made during the event.
Minimum Guests

2

Maximum Guests

30

Meal Courses

4

Event Duration

4 hours

Chef Arrival Time

1 hour & 30 minutes prior to the selected serving time
---
What's included
The ingredients
The cooking
The service
The washing up
Reviews guests left for this experience


Chef Santiago was amazing -- food was tasty and he was professional. We didn't tell him to keep to himself but he kept his focus entirely on the food and the experience. The Greek cuisine food was so good and so filling. The appetizer board was beautiful and so yummy! The lamb was great, too. I wish I wasn't so full. And the cheesecake was SO GOOD. He served it a bit warm which I had never had before but turned out it was better than I could have imagined. I hope to use his services again in the future! Thanks, Santiago!


Had such an amazing experience! Chef Santiago was so kind, professional, and willing to answer any and all questions. Food was incredible and he cleaned up so well afterwards! Highly recommend!!


I hired Chef Santiago for my boss and his friends to do a private dinner in their home. My boss and his friends raved about how wonderful everything was and they were incredibly impressed with the experience, the quality and taste of the food, and the chef himself. Would highly recommend!


Chef Santiago was so amazing! We originally had plans to drive to another county to enjoy outdoor dining for our anniversary, but the shut down of the entire Southern California region happened so this was actually plan B. I honestly think it worked out for the better since we were safe and comfortable in our own home and had this amazing chef to cook us a private dinner. Chef Santiago was accommodating from the beginning. I am a huge chocoholic and what is a wedding anniversary without chocolate? I asked if we could have a chocolate dessert instead of the cheesecake on the menu and he happily obliged. I am also 7 months pregnant so wanted to make sure I could safely eat everything and that was also not a problem for him. He was a little late, which was not an issue at all, we live surprisingly far from what most people consider "LA" and he kept us informed of his timing the entire time. We did our best to keep the romantic restaurant vibe and to give Chef Santiago and ourselves privacy during the dinner. He wore masks, gloves and did not linger in the room we were in at all. He was very respectful of social distancing and keeping things short, which we really appreciate! Overall the dinner was delicious and we would love to do it again some time.


Food was delicious and service was great.


Chef Santiago is the best ever. He provided my guest and myself a truly memorable evening, along with the best food ever. And there are so many leftovers. Chef Santiago is the best of the best!!!


Thanks chef Santiago! The meal was amazing. Chef Santiago showed up a hour before hand to prepare the food and the meal was right on time. My boyfriend and I had the Greek feast and everything was so good. He left us leftovers in almost everything. The only thing we wish was that we had left overs from the lambchops. Loved it!
Reviews guests left for other experiences with Chef Santiago


This was my second time having Chef Santiago work with me on special occasions. First, my girlfriend's surprise Christmas gift and my now fiance's engagement dinner (hours after the proposal) with 9 people. Chef did an incredible job working with a large group of people both teaching and cooking at the same time. He did a great job of being patient and diligent about his work. And as usual, the food was great. My now in-laws loved the surprise which made me very happy. Well done and consistent as usual chef Santiago. Book him now!


Not only was Santiago incredibly helpful, accommodating, understanding, and genuine, but the food was absolutely amazing. Everything from the planning of the event (which Santiago helped create and design the menu) all the way through the service and cleaning to the last bite was perfect. We couldn't have asked for a better partner to host our dinner. He gave us a great evening filled with great memories, and made the entire process so easy for us. We will only be using Santiago for future events. Thank you so much, Santiago, for helping us host our event. Genuinely amazing!


Chef Santiago was the best! For Father's day, I surprised my husband with a meal made by Chef Santiago in our home, and it was fantastic. He responded to my questions timely, accommodated my dietary restrictions and even made a custom dish for our young daughter, who did the happy dance as soon as she ate it. He was so thoughtful and left our house spotless. And the food, oh my goodness! My husband said it was better than eating at a restaurant. We had plenty of delicious leftovers and had an unforgettable experience. I can't wait to find a reason to have him back!


I've never been more happy to leave a review for someone, as I am now for Chef Santiago. Chef helped me deliver an intimate experience for a private birthday dinner I had planned for my lady. His professionalism and ability to make a meal that left us both with a full belly and a smile that I expect to last for some time. Chef took the time to share his knowledge / experience with us as questions about the meal came up; which again helped to showcase his passion for his field. Thanks Chef! I will definitely recommend you to friends and invite you back out when the next opportunity comes around!


Santiago is amazing! It was our first time trying Columbian food, and it was absolutely delicious! He explained the dishes very well and was happy to share littles cooking tips. Santiago prepared plenty of food, and my fiancee and I were so stuffed that we only had one meal the other day lol. THANK YOU Chef for making our proposal dinner so special!! P.S.: we finished all the food today ;)) still as tasty as they were two days ago


Hi Chef, thank you for the amazing food and experience! We had a bachelorette event and Chef brought it- he offered to bring his own utensils and plates and was very communicative! We had a slight delay in our schedule, and he was very accommodating! The food was delectable and very highly recommended! Chef was very friendly: Would highly recommend mainly for the taste of the food and his friendly demeanor. For the teaching/cooking part of it it was neat learning different ways to cut a bell pepper, garlic, onions, and the different terms for 2/3/4 finger pinches (of salt, cilantro, ginger, etc). If he has a cooking class in person it would be amazing to see how he would transform the class into individual stoves and each of us making our own meals!


Booked International Flare of Peruvian Fare with Chef Santiago for a surprise for my bf's birthday and it was beyond our imagination! I had to change the event date last minute and Chef Santiago was very accommodating and even recommended me wine parings that would go well with the food. On the day of the event, he arrived on time and was very patient throughout the whole process. We learned many new techniques and was able to take breaks here and there whenever we got tired. Everything came out delicious and there was even leftovers the next day. Chef Santiago even brought Inka Cola and a homemade juice to go with the meal. We definitely recommend this class if you're looking for an unforgettable experience!


Chef Santiago was amazing. So professional, but also so warm and fun to be around. We loved the cooking lesson. His humility and his skill set make him an excellent teacher. And the food was bomb!


Chef Santiago did a fantastic job. This private chef experience was a Xmas gift for my wife, father, and in-laws so it was important that it went off well and that the meal was special. Chef Santigo did a great job interacting with us and answering questions about how he was preparing the food as he went along. He brought everything needed to cook and clean up so it was truly hassle free for us. And the Duck a L'Orange meal he prepared was extremely tasty. Great flavors combinations and perfectly cooked. The experience was well worth it!


Chef Santiago helped me surprise my husband with the most delicious New Orleans style dinner. He was patient enough to teach us how to prepare, cook and bake every dish and even left the kitchen cleaner than he found it. We enjoyed his company and conversation as well. Would love to have him come back! Thanks, Santiago.


Chef Santiago was amazing. He took care of everything from start to finish and prepared exquisite dishes. It made our celebration extra special. Thank you, Chef!


Chef Santiago went out of his way to fit us in on short notice with a tight schedule. He showed up on time and was very courteous. We kept our social distance and our masks on and it didn't really come between us having a fantastic meal with my family for the holidays. His food was spectacular. From the soup all the way to the pie everyone was blown away by the food and it's presentation. And as fast as he came, poof, he was gone and everything was all cleaned up. Very relaxing as a host to have a professional like this come in and handle such an important part of an event.


What a wonderful experience! Everything was delicious, Chef Santiago was punctual, kind, polite, and talented! He was accommodating with menu options and made sure to end on time (we needed to end on time because of our scheduled babysitters). Loved everything about our experience and would definitely recommend Chef Santiago to all our friends!


Fantastic! Chef Santiago was amazing. He accommodated dietary restrictions without hesitation and delivered an absolutely professional experience with delicious courses. I look forward to booking him again!


Our private chef experience with Chef Santiago was amazing!! The food was very tasty and traditionally Colombian. Santiago followed all COVID-19 guidelines (gloves, 6 feet distance, very cleanly) and we felt extremely safe with the experience. Santiago was very accommodating and flexible with our schedule, as we were running late and he was flexible with pushing back the time. You can tell Santiago is passionate about cooking, he was easy to talk to and shared with us his story and background in culinary arts. He provided us with menus to keep and made our night special! 100% recommend Santiago to anyone interested in a traditional Colombian meal!


Chef Santiago was phenomenal! I booked him for our anniversary dinner as a surprise for my husband. He designed a special vegetarian menu with all of our favorites and was very flexible with dietary restrictions. He was very professional and we felt very safe having him in our home. He cleaned up so well it was almost like he was never there! We had lots of left overs and I didn't have to lift a finger. Looking forward to booking him again :)


What a wonderful experience Chef Santiago provided for our first CozyMeal. Chef Santiago arrived on time, prepared and served delicious four courses of Traditional Columbian Cuisine, then thoroughly cleaned up afterwards. We had plenty of leftovers as well to enjoy and share with others. Chef Santiago definitely exceeded our expectations and made for an evening to remember."


This was a last minute wedding anniversary surprise for my husband. We already didn't have a lot of options and we decided we wanted to enjoy a cozy night in with some yummy food and so glad Chef Santiago was a part of this important day. Neither one of us had ever tried columbian food and this was beyond our expectation. This 5 course meal and presentation was excellent. The taste of each meal went perfectly well. My husband and I talked about having a small gathering once the situation was better and will plan to use Chef Santiago again. Thank you for making our night even more memorable.


Chef Santiago provided a 5 star experience!!! He cooked a delicious Colombian custom menu taking our dietary restrictions into account! I would highly recommend him!!


We had an amazing evening with Santiago! Not only was the food delicious but he also left us with plenty of extra food and made an amazing dessert to satisfy our love of chocolate. I would highly recommend Santiago.


I can't recommend Chef Santiago enough. We had just moved and had a newborn child and having someone cook for us was a welcome event in general, but the Chef blew us away with his cuisine. Beyond how absolutely wonderful the food and experience was, there was so much left over! Well worth it, and would do this again.


This was a truly memorable experience! Santiago was an exceptional chef with a spectacular understanding of Colombian culture. I can not recommend using Chef Santiago enough for formal parties, more intimate gatherings, or just fun cooking classes!


Chef Santiago was amazing! We had such a great time cooking with him. He's very patient and takes time to explain everything step by step from chopping technics to cooking methods. Also, he's very passionate and would love to have him again for another event. Thank you Chef for making it a memorable experience!!


Wonderful! Chef Santiago was professional, communicative and most important his food was delicious! Made our wedding anniversary brunch a special experience :)


Chef Santiago was a true professional. He chose the perfect menu items. The food was delicious and he helped to make the evening special! Highly recommended!


Santiago was a talented and personable chef. He prepared an incredible meal for my wife and I on Mother's Day, and my wife absolutely loved it. Beyond the food, the experience was great because he also provided insight into how he prepared the food and background information on why certain flavors were paired in creative ways.


Chef Santiago was very professional and excellent in the delivery of his work. The course was a suprise for my girlfriend. He played along perfectly and was a great teacher. Not only is he great cook but also a good conversationalist who is good at connecting with his clients. The food was well prepared and we enjoyed making things from scratch. Would definitely work with him again.


Chef Santiago as very professional, prompt, and easy to talk with. He prepared a wonderful meal. The warm appetizer was delicious and the dessert was fabulous. Everything was served with a very aesthetically pleasing arrangement and look. That was a very good extra touch.


Amazing experience - great vibe in the kitchen. Chef Santiago was great and provided a fun, educational experience!


Santiago came over to my house and cooked the Colombian experience (the one with the filet mignon) for me and my girlfriend and it was one of the best meals we have ever had! The Picada Mixta appetizer plate was delicious - it was the first time my girlfriend said she like Morcilla after my many attempts at getting her to try it. Every course was perfect and Santiago was extremely friendly, both in explaining how he cooked the dishes and details on the origins of each course. I would highly recommend hiring Santiago, the whole experience with him and Cozy Meal was seamless and very professionally done, making for a truly memorable and fun experience.


Chef Santiago cooked us a fantastic meal (elevated game day meal) for my friends and I. He was incredibly professional, kind, accommodating to dietary preferences and a great addition to our celebration. His food was fresh and delicious and we were left with ample leftovers which we devoured. We strongly recommend him. Thank you Chef Santiago.


We had an excellent time! Chef Santiago was excellent and the food was delicious! Highly recommend this class to everyone!


Chef Santiago's food made me want to visit Colombia! It was so authentic and delicious and his passion for what he does really shone through!
Meet your chef
---
Chef Santiago has been cooking and catering in Miami and in Hollywood for high-profile A-list clients and celebrities for the majority of his incredibly successful 10-year culinary career. Chef Santiago has also spent a great deal of time working for one of the leading providers of culinary education programs, partnering with more than 100 elementary schools in Los Angeles to teach thousands of kids fundamental cooking skills.
Flexible booking: Cancel or reschedule this event's reservation for free up to 48 hours before the event.
This experience is not refundable as it includes a meal kit.
Chef Santiago will travel to guests within Los Angeles for this experience.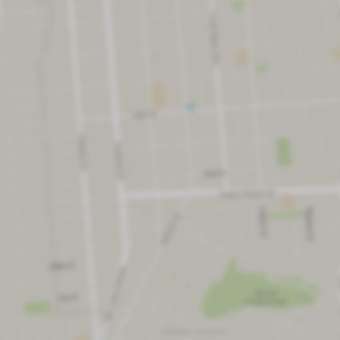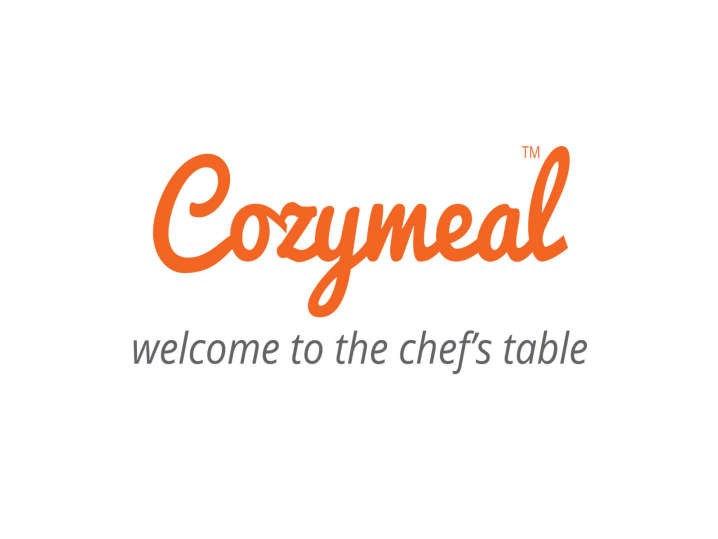 This website uses cookies to enhance user experience and to analyze performance and traffic on our website.
We also share information about your use of our site with our social media, advertising and analytics partners.
This website uses cookies to enhance user experience and to analyze performance and traffic on our website. We also share information about your use of our site with our social media, advertising and analytics partners.
Accept