Private Chef - Japanese Style Chicken
Private Chef - Japanese Style Chicken
52 reviews
52 reviews
Discover how Japan has fine-tuned the art of chicken better than any culinary culture.
Born and raised in Tokyo, Chef Taka is bringing his knowledge of traditional and fusion styles of Japanese cooking to your table for an incredibly fun and elegant private chef experience. You'll have the opportunity to savor authentic dishes like a crackly crisp, juicy Japanese fried chicken as well as fusion-style dishes like a spicy tuna roll with kaiware sprouts.

Guests are welcome to provide wine and beer to accompany the menu, and may request pairing recommendations from the chef upon booking.
Appetizer
Choose one
Organic edamame
Japanese cucumber salad
Tartare Salmon
Miso Soup
Japanese Style Fried Chicken
Sushi Roll
Choose one
California
Spicy tuna
Shrimp Gyoza and Pork Shumai
Most dietary restrictions can be accommodated if noted prior to the event. Please mention this in the message field when you submit your booking request as adjustments cannot be made during the event.
Minimum Guests

4

Maximum Guests

12

Meal Courses

6

Event Duration

3.5 hours

Chef Arrival Time

1 hour & 30 minutes prior to the selected serving time
---
What's included
The ingredients
The cooking
The service
The washing up
Reviews guests left for other experiences with Chef Taka


Fantastic in every way!


Chef Taka is incredible! We had an event with 13 people, he was so kind and generous. Everyone loved the Chef and learned a ton about sushi. Chef Taka is a world class sushi chef. Can't recommend enough.


Chef Taka was prompt, knowledgable, patient with us first time sushi makers, and from my perspective went above and beyond to ensure we had a phenomenal experience. 10/10 would recommend his in-home sushi making class. Thanks for the great experience!


The cooking class with Chef Taka was amazing! He showed up with everything needed for the class and was extremely clean and professional. The conversations were fun and the food was exceptional. Our friends are already asking how they can book him for their own in-home class. We highly recommend Chef Taka and you won't be disappointed if you book him. Thanks again Chef for a wonderful time!


Thank you so much for an incredible night. We feel more confident than ever to make sushi on our own. Your class and conversation were so enjoyable. We loved the class and have recommended it to all of our friends already. I couldn't have asked for a better experience. Thank you Chef Taka!


Chef Taka was absolutely incredible. He was at our place even a few minutes early. He explained the whole process to us and taught us about the sushi making process. He was very knowledgeable and patient as we are new to making sushi. The quality of the fish was awesome as well. Wish we could have him all the time to teach us more! Highly recommend!!


Excellent 5 star experience from start to finish!


Thank You CHEF TAKA for such a great experience! We learned an excess amount and highly recommend your classes. We had a great time, enjoyed the great food, and look forward to making sushi at home now. This was a very great gift idea, everyone had a wonderful time. Wishing you all the best!


Chef Taka is amazing. So much fun.


Chef Taka was amazing! Fabulous chef who was articulate in teaching the secrets to unbelievable sushi. Thank you Chef Taka! Would love to take a class with Chef Taka again.


Chef Taka was fantastic! He's an extremely knowledgeable and skilled chef, and a lovely guy to spend the afternoon with. We learned a ton about all the steps for making sushi, the food was amazing (and there was lots of it), and my kitchen was sparkling clean at the end. Very highly recommend!


Chef Taka was amazing! He came fully prepared with everything that was needed, took the time to explain the process carefully and allowed us to try for ourselves and then finally offered up some beautiful plates of sushi grade toro (fatty tuna) and halibut especially for our wedding anniversary. It was a great experience and I would highly recommend it to anyone!


We had the best time taking Chef Taka's class! He went through each step and let us try our hand at each stage of the process. At the end, we had a ton of delicious sushi to eat. I highly recommend this class to anyone who loves sushi! Chef Taka brings every single thing and cleans up perfectly after. I cannot day enough good things about our experience. Thank you Chef Taka!


Our time with Chef Taka was amazing! Chef Taka was very prepared and walked us through every step of the process during our cooking class. This was such an amazing experience that we will not soon forget!


Jason and Eli
03 Jun 2018
This was a fantastic experience for our family. We are sushi lovers and dine at LA's best. Chef Taka is outstanding. He has a wonderfully hands-on way of teaching the sushi-making process and the finished sushi was truly outstanding. It was fun and memorable. We highly recommend! Arigato, Chef Taka San!


Chef Taka lead an exceptional experience! We will be promoting this event to our friends.


Chef Taka is perfection. He is both professional and very fun! We highly recommend this class.


I would recommend this class to anyone who enjoys sushi! Chef Taka was amazing! He came fully prepared with everything we could possibly need. The amount of fish he brought was great! We had plenty enough for a whole second meal. The fish was fresh and tasted amazing on our hand made rolls and sashimi. This class was super fun. Not too difficult. But the chef made it amazing. So kind and encouraging. He really did a great job of teaching and explaining. Can't wait to take more classes!


We had a fantastic experience with Chef Taka!! The food was incredible (so much of it!) & we learned a lot about sushi. A+++


Thank you so much Chef Taka! We had a wonderful time!!


Already gave cash tip in person


Chef Taka was great, very helpful, great teacher and very fun. Would recommend him to anyone, 10 stars!


Our time with Chef Taka was great! He arrived on time and took care of setting everything up and also cleaned after we finished. Taka was very informative, had all the tools needed and was a pleasure to make sushi with. Would definitely recommend him to friends and use him again as needed.


Such an incredible experience. Highly recommend it to anyone. Taka-san was super professional, incredibly talented and above all a great teacher. Thank you!


Awesome experience! Taka is the real deal. Had an amazing time with him.


I scheduled a private class with Chef Taka for my girlfriend and I and we had a blast! Taka was patient and taught us the process step by step. I'm confident that I can go out and make my own sushi rolls with all of the skills that I learned and that's saying a lot as the most complex dish I knew how to make going into this was spaghetti. I'll definitely be recommending Taka to some of my other friends who enjoy sushi and are curious as to how to make their own!


Surprised my wife with what was such an original and fun evening. Delicious too! We all loved it. Thanks Chef!


Chef Taka was excellent. Extremely professional, patient, and caring about his art and sharing it with us. I requested this experience for Valentine's Day and the lady loved it. Definitely recommend it 120%!!!!


Awesome experiance


It was a pleasure learning from Chef Taka! We enjoyed every moment.


Chef Taka was absolutely incredible!! He was very professional, knowledgeable and so very nice. His sushi was amazing! I got this as a Christmas present for my boyfriend and now we can both say we really know how to make sushi! He taught us how to cut the fish, make sushi rice, the whole nine yards- it was great!! Also, you get more sushi than you could dream of and it's all so so good! My boyfriend loved it!! Such a fun night! I would highly recommend this to anyone looking to have a fun, interactive private sushi class! Thank you, Chef Taka!


I can't say enough kind words about Chef Taka. Our evening was truly memorable and I owe it all to chef's extraordinary warmth. So kind, organized, respectful, knowledgeable, patient, and most of all FUN! He has a great sense of humor and really made the night impossible to forget. I have recommended Chef Taka to countless friends and family and hope to take another one of his classes again!


Chef Taka was great! He was very helpful and brought everything you will need to create your own sushi. The quality of the fish was amazing and it all tasted better than in a restaurant. We had tons of sushi left over! I would highly recommend Chef Taka to anyone that is interested in making sushi!


I planned this experience for my husbands birthday. Chef Taka was amazing!! He was so friendly and brought ALL of the supplies to my house. I said he could use whatever he wanted from our kitchen, but he came equipped with it all on his own. Chef walked my husband and I through every step of the way. We were able to help with the prep, cut the fish on our own, make the rice and so much more. He answered all of our questions and was very knowledgeable. I would highly recommend Chef Taka for your next fun or special occasion. Thank you Chef! My husband said it was one of the best birthday gifts he's received.


chef taka was great! he was very well prepared, he brought over so much food and equipment, I felt I had a sushi bar in my own house. Plus, he was pleasant to work with.


Chef Taka and his sushi experience were both absolutely amazing! The level of his professionalism and preparedness could not have been better and the fact that we were actively involved in every step of the sushi making process (except for the clean up!) leaves us confident that we could legitimately make our own sushi at home. A fantastic guy and an incredible experience. Thanks Chef Taka!!


I surprised my boyfriend for his birthday with Chef Taka's sushi class and we had an amazing time. Chef came to my apartment and brought everything we needed to make a ton of rolls. Learned a ton about the process and ate our weight in sushi. Definitely recommend!


Absolutely amazing. Worth every penny and it was so much fun! Chef Taka is so experienced and came early to set everything up. The food was delicious and fun to make, he even made a special roll for us!


Chef Taka was unbelievable! I set this up as a birthday present for my girlfriend and he definitely made it a an experience to remember. He came early to set up with everything we needed and made sure to accommodate all of our request so that everyone was happy. He even made a special vegetarian roll on the spot when he found out she didn't eat meat, but then made the most delicious special roll with Wagyu beef for me. All of the ingredients were super fresh and he was incredibly helpful in leading us through everything. He was very knowledgeable and taught us about why sushi restaurants do things certain ways. He also took pictures that he sent us afterwards, included an amazing salad and miso soup, and left us with plenty of leftovers after cleaning up. Overall, we were both very happy!


Chef Taka was amazing. He was professional, fun and a great teacher. We definitely enjoyed the experience -- great hire Cozymeal.


This was my first cooking class I've ever taken, and I loved the class! Chef Taka arrived early to prep and was very nice and helpful. The class was very interactive, and I'm happy to say that I now know how to make sushi. I very much enjoyed making the sushi rolls, and we had more than enough for leftovers. I definitely will take another class with Cozymeal in the future.


Chef Taka was amazing. He arrived early and had everything fully set up for the class right on time -- he brought everything from aprons to knives and cutting boards. We learned so much about all the prep that goes into sushi making and he made all of our favorite special requests. It was quite a feast and we had SO much left over, but we were all amazed at how much more delicious the sushi was freshly made than in any restaurant we had been to. Chef Taka was warm, gracious and very helpful and we will absolutely have him back in our home again. Don't miss this wonderful experience and delightful meal!


We had a great time learning how to make sushi from chef Taka. He took his time explaining every little detail, came very well prepared, arrived early. He has a very easy going personality and is a pleasure to work with. I would definitely recommend him to a friend :) I scheduled this class as a Valentine's gift for my husband. He was very happy. Overall a great success :) sushi was delicious by the way, even approved by my picky parents who helped us eat the huge amount of sushi we prepared during the class.


Great experience and wonderful teacher. Had a lot fun!


Incredible evening. Super professional, great teacher and very high quality ingredients. Highly recommend Chef Taka!


Chef Taka was amazing! Very welcoming and charismatic and really made the sushi class an incredible experience.


Great experience!


Chef Taka was absolutely amazing! He was engaging and made everything so easy for us. He made things fun and used clean and quality ingredients, which made it even better. I would recommend him to anyone who wants to take a hands on class. Whats better than having a chef come to your home! :)


Chef Taka was incredible! He was super knowledgeable and went above and beyond to make sure we had a really special experience. He was a truly masterful chef and teacher. We'd highly recommend him to anyone looking for a top-notch, one-of-a-kind sushi class! Thank you, Chef Taka!


Chef Taka was excellent. He explained all of the ingredients to us. We each took turns in preparing the ingredients to get ready to make sushi. We were so well prepared that we made sushi the next day for the family.


Enjoyed our time with Chef Taka. He did all of the preparation and we enjoyed making cut rolls and all kinds of hand rolls.


Wow, what can I say about Chef Taka? I absolutely loved spending time with him! He is so funny and sweet, so nice to be around. And I learned so much from him! Chef Taka taught me how to make tamagoyaki (egg sushi) and even created a special roll just for me!
Meet your chef
---
Born and raised in Tokyo, Chef Taka has experience working in many authentic popular and traditional style Japanese restaurants. Once he reached the U.S., he completed training in both traditional and fusion styles of sushi. With over 10 years of culinary experience, Chef Taka wants to provide a new Japanese sushi experience for his guests. It's a traditional Japanese experience infused with fun and all "handrolled" into one!
Chef Taka will travel to guests within Los Angeles for this experience.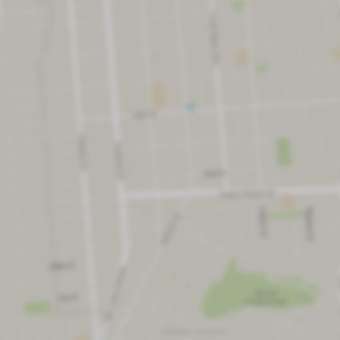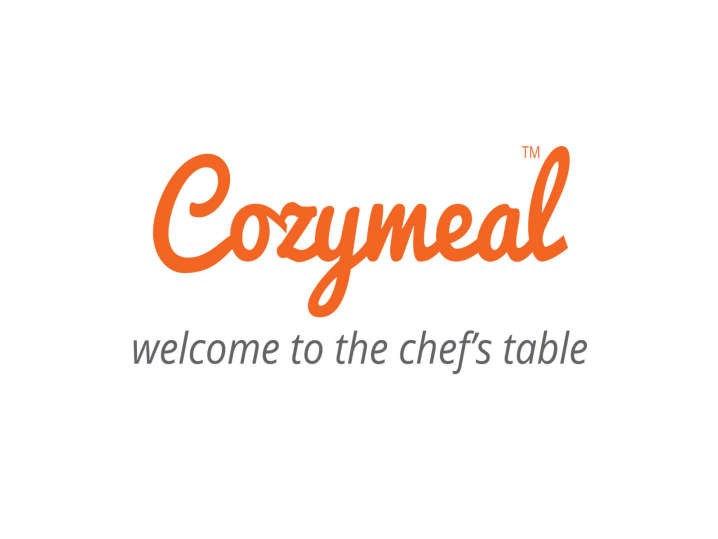 This website uses cookies to enhance user experience and to analyze performance and traffic on our website.
We also share information about your use of our site with our social media, advertising and analytics partners.
This website uses cookies to enhance user experience and to analyze performance and traffic on our website. We also share information about your use of our site with our social media, advertising and analytics partners.
Accept