Online Mixology Class - Festive Holiday Cocktails
Online Mixology Class - Festive Holiday Cocktails
65 reviews
65 reviews
These festive holiday cocktails are sure to add a little extra cheer to the season.
During this live and interactive online mixology class with Mixologist Roxi, you will learn how to prepare three festive holiday cocktails that celebrate the flavors of the season in some of the most deliciously unique ways. Some of the cocktails you can look forward to concocting during this class include a bourbon apple shrub with apple pie spice, a cranberry and gin cocktail garnished with fresh rosemary, and more!
Mixology class is fully interactive.

Mixologist accompanies you throughout the entire process.

Ask as many questions as you want!
Gingersnap
With ginger and amaretto
Apple Shrub
With bourbon
Winter Sprig
With gin and rosemary
Most dietary restrictions can be accommodated if noted prior to the event. Please mention this in the message field when you submit your booking request as adjustments to recipes cannot be made during class.
Recipes

Recipe links are sent in your booking confirmation.

Ingredients

Ingredients can be adapted for dietary restrictions or lack of availability.

Technology

Connect with the host using Zoom on your computer, tablet or mobile device.

Class Participation

Chime in with questions through audio or chat. Use of video is optional.

Class Size

Public class sizes are between 10 to 21 connections to provide an opportunity for all guests to participate and ask questions. Private classes can accommodate up to 498 guests.

Event Duration

1 hour
---
Ingredients
Amaretto
Bourbon
Gin
Ginger beer
Bitters
Orgeat, for virgin drinks
Sugar
Apple cider vinegar
Any crisp red apple
Fresh ginger
Fresh Rosemary
Apple pie spice (or cinnamon and nutmeg)
Fresh lemon juice
Cranberry Juice
Club soda
Sparkling apple cider, for virgin drinks
Ice
Kitchen Equipment
Shaker
Martini or couple glass
Tall glass
Rocks glass
Jigger
Strainer
Stove, for simple syrups and shrub
Reviews guests left for this experience


We learned so muchfor in this class. How to flavor our simple syrups and how to make shrubs. Roxi is knowledgeable and an excellent teacher. She keeps the class going but enjoys having fun with the attendees. Looking forward to spring cocktails.


Roxi was absolutely fantastic hosting our company's virtual holiday party. She helped us with coming up with two "signature cocktails" for our company and everyone really enjoyed it. Our CEO was thrilled and said she was exactly what he had hoped for when he asked about us having a virtual mixologist. I highly recommend Roxi for your virtual mixology class.


We did a second class with Roxi- first the holiday and then a Tiki one. Both were so much fun! The drinks were delicious and Roxi patiently answered all questions and listened to my dad's stories. Roxi was accommodating with our schedule and drink choices. I'd highly recommend any of her classes for a fun virtual experience with friends and family that you can't see regularly!


Roxi was fantastic- We did this as a private holiday class for our friends- Roxi was knowledgeable, fun, and patient! We all learned something as well- and loved the drinks!


Roxi was fun and knowledgeable. I learned some new things and had delicious drinks as well!


Roxie is just awesome! Makes sure everyone is taken care of and really learns something while at the same time makes everything fun and happy!! the drinks are delicious !


Great class! Cocktails were very tasty. Would do it again.


I'll be honest I took this class as something fun to do with my friends but ended up having the best time. Roxi did a great job with the information and recipes. I'm not a big cocktail fan but I'm already signing up for more of her classes. Even my friend who spends time making cocktails had fun and learned a lot. I would highly recommend this class.


We didnt realize we were supposed to make the shrub and ginger simple syrup head of times. It may be helpful to semd an email a day or 2 before reminding people. The rest of the class was great, very knowledgable..i liked the info of how to change cocktails w substitutions, etcm


Amazing! Would recommend!


Roxie gave the most polished, playful presentation. She is a fantastic entertainer. The cocktails we made were sophisticated and delicious. My siblings and I felt right at home with Roxi. Can't say enough.


Roxi was engaging and informative. A really fun experience.


The class was very fun, Roxi has a great energy and the drinks were delicious! We will definitely be making them again!


It was truly a spirited event! Roxi is so professional and such a fun personality. Simply put, Roxi is fantastic. It was a fun and enjoyable!


I bought the Festive Holiday Cocktails for my family. We all appreciated Roxi and found her friendly and informative. Her recipes were great.


Roxi's class was awesome! She was so knowledgeable, and there was something for everyone. We had the best time and will definitely be doing it again!


Really awesome virtual mixology class!


Roxi was a total rockstar! We all learned so much and her energy was off the charts. Thank you Roxi for an awesome holiday party! I'll be mixing up these drinks all season long! <3


Really enjoyed the experience and LOVED the drinks!


So much fun!


Another great, group class with Roxi!


Thank you, Roxi! We had a great time. Merry Christmas and wishes for a happy new year! Melisa


Roxi Was amazing! My team enjoyed every minute of it!


Roxi was great! I really enjoyed the whole experience!


She was awesome! Great event!!


We had a great time at Roxi's mixology class. The cocktails were delicious and Roxi kept it simple and informative for all experience levels. Thanks for offering this amazing virtual option when in person holiday parties cannot happen this year!


Roxi did a fine job hosting, and the recipes are nice. The only reason I gave 4 stars instead of 5 is because I never got the email saying we needed to make the ginger syrup and shrub beforehand (luckily my friend told me, and it did not go to spam). It would be good to clarify that on the website with the details of the recipes/prep/ingredients.


Fun, engaging class with great recipes


Roxi was great!


Such a fun event!


A bit more communication on the pre work, suggested glassware and tools would have been appreciated. During the class Roxi's personality and instruction were great.
Reviews guests left for other experiences with Mixologist Roxi


We had a great time!


Roxi was great...very knowledgeable and personable.


We had a great time!


She was very patient with our large group and quite knowledgeable about her cocktails. She answered all questions addressed to her clearly and concisely. It was a lot of fun!


What a great way for us to celebrate a birthday and include family from across the country!


You great


Great way to celebrate a special birthday all together.


Thank you Roxi! The class was so fun and informative. The team had a blast and enjoyed having you as our mixologist.


Arlene Meritz
01 Feb 2021
She was absolutely delightful and very knowledgeable.


Such a fun class! Really enjoyed the knowledge she provided and the drinks were delicious!


Roxi was great! Very knowledgeable and fun. Easy recipes that turned out super yummy!


Super fun! Very nice and patient with our larger group, and the cocktails were fantastic.


Roxi was a lot of fun and very knowledgable! Cool experience!


Roxi is our favorite mixologist. We have taken almost all of her classes and they never disappoint. Looking forward to next series.


Roxi helped host a private birthday party and we made these fantastic Tiki drinks. She was patient with our group and answered questions and we all had a blast. This was my second class with her and I look forward to taking another one. Thank you, Roxi! ~Meredith, Alexa, and friends :)


Appreciated her energy and engagement.


Roxi was great. She was able to engage the group well and clearly is very knowledgeable with her craft. I'd recommend this type of activity for small group settings anytime. Even in the virtual world it was a great time.


Drinks were awesome and she did a great job making it fun and interactive while keeping things moving along.


I cannot say enough good about Roxi. We have so much fun in her classes that we have signed up for every one offered. Her drinks are very well balanced and everyone who has tried them loves them. Highly recommend.


Thanks Roxi! We had a great experience and will definitely be taking another class in the future.


Roxi was great and did a fantastic job of explaining each drink. She was going to send out some other recipes discussed during the zoom mtg.


Roxi did an awesome job with this virtual cocktail class! The drinks were delicious, it was easy to follow along and we learned a lot! Would definitely do again and recommend to others.


So fun!


Lovely class! Roxi was helpful and charming. I loved learning a bit about the origins of the drinks as well!


Roxi's class was so much fun and informative and I have booked another class with her. Definitely recommend!


This is the second class we have taken with Roxi and we loved it. Before we took the class, were not even interested in about Tiki drinks, but we took the class, because we liked Roxi so much. However, now that we have taken this class, we love Tiki drinks and have made them several times. She is fun, entertaining and very informative. If you take one of her classes, you will not be disappointed.


Great!


Once again so great we learned so much and had a great time! Roxie knows everything and is so much fun!!!!


We had a great time at Roxi's class! It was very fun and knowledgeable!


Roxi was so knowledgable and fun. We learned smooch about Tiki and made really great drinks. We had a great time


Learned a lot about tiki drinks, and had a great class! Roxi is fun and full of information.


Roxy did an excellent job teaching the class. It was very fun and informative, we learned a lot. My wife and I enjoyed it so much, that as soon as the class ended we went to sign up for another class that she teaches. Thank you Roxy, for a fun night.


Absolutely loved our class with Roxi! The drinks were great, but her fun and engaging personality really made the class worth it! Highly recommend.


Such an amazing class! Roxi was a fabulous instructor and made this an incredibly fun experience - plus, the drinks were delicious! Highly recommend.
Meet your mixologist
---
Mixologist Roxi Rocket has spent the past 13+ years enlivening spirits everywhere, from the friendly confines of underground watering holes to sophisticated hotel bars with sweeping skyline views. She can currently be found sharing her affinity for vintage cocktails and their history with others during her handcrafted online mixology classes as well as crafting modern cocktails at a high-class, high-in-the-sky lounge.
Flexible booking: Cancel or reschedule this event's reservation for free up to 48 hours before the event.
This experience is not refundable as it includes a meal kit.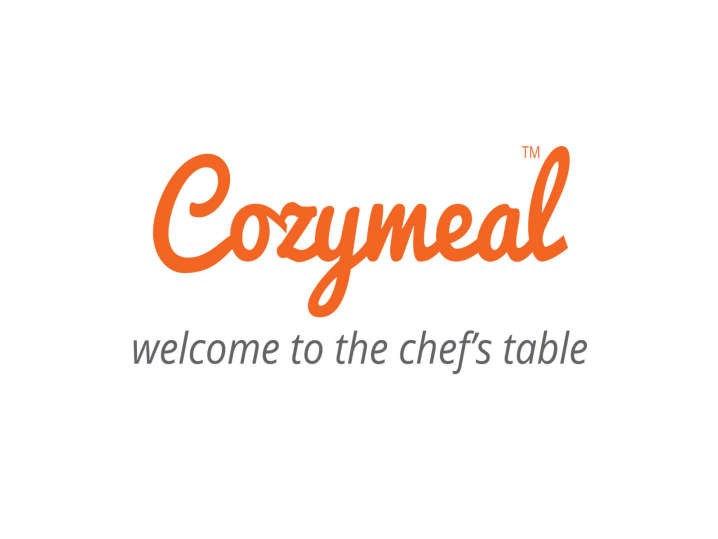 This website uses cookies to enhance user experience and to analyze performance and traffic on our website.
We also share information about your use of our site with our social media, advertising and analytics partners.
This website uses cookies to enhance user experience and to analyze performance and traffic on our website. We also share information about your use of our site with our social media, advertising and analytics partners.
Accept